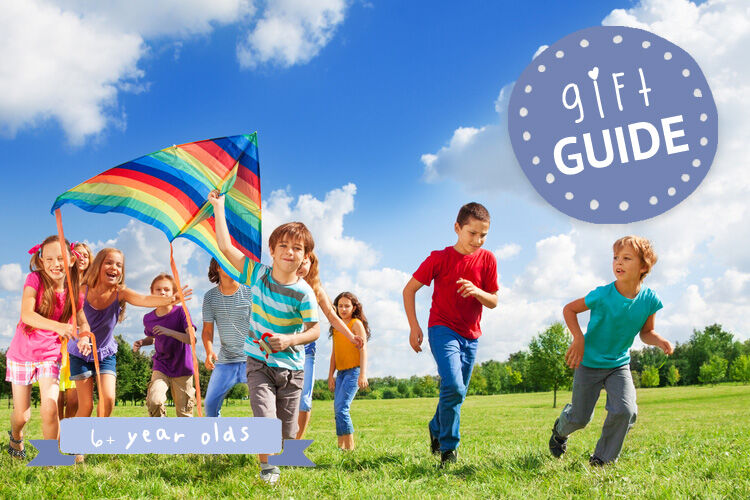 From the age of six and up, a child is becoming a little person. Their lives revolve around school and friendships, play dates and birthday parties, team sports and dance lessons. They still love a lot of the same activities as before, but they're growing fast and might need a bigger bike or a new helmet.
Look for toys, games and kits that challenge them – they're ready for it! Here are our top picks for six-year-olds and up: toys to educate, entertain and keep them occupied for hours.
Here are our top gift ideas for six-year-olds.

Rapidly Expanding Their Vocabulary
Reading
Learning Numeracy Concepts
Riding A Bike (Maybe Without Training Wheels!)
Monkeying On Monkey Bars
Team Sports And Lessons
Making Up Dance Routines
Going On Play Dates By Themselves
Developing Strong Friendships
Latching Onto The Latest Toy Fad!

A Bigger Bike Or Next-Step Scooter
Magic Set
Figurines
Fairy Door
Stationery
CD Player
Inexpensive Camera
Toy Microscope
Knitting Or Sewing Kits
Jewellery-Making Kits
Trampoline
Sports Equipment
LEGO
Boogie Board Or Skim Board
First Watch
Hula Hoop
Skipping Rope
Walkie-Talkie
Go-Kart
Construction Kits
Science Kits
Dolls With Clothes And Accessories
DVDs

A pre-historic lunch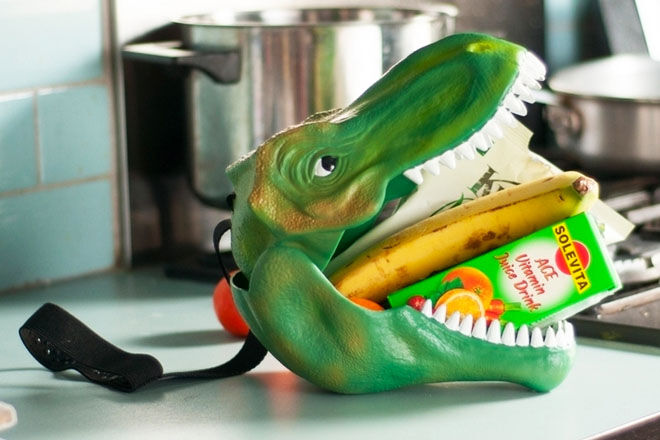 Dino Case ($44.95): Chomp, chomp, chomp! Tykes better gobble up their lunch before their hungry dino lunchbox smells food.

---
Racetrack at the ready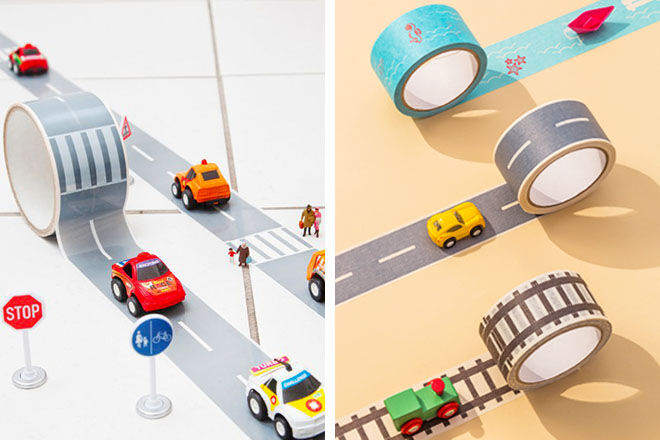 Tape Gallery ($19.95): Kids can be race-track ready everywhere they go with these awesome adhesive tapes. Simply stick the tape to the floor, walls or even a table and bring the vehicle of choice. Go!

---
A simple science storm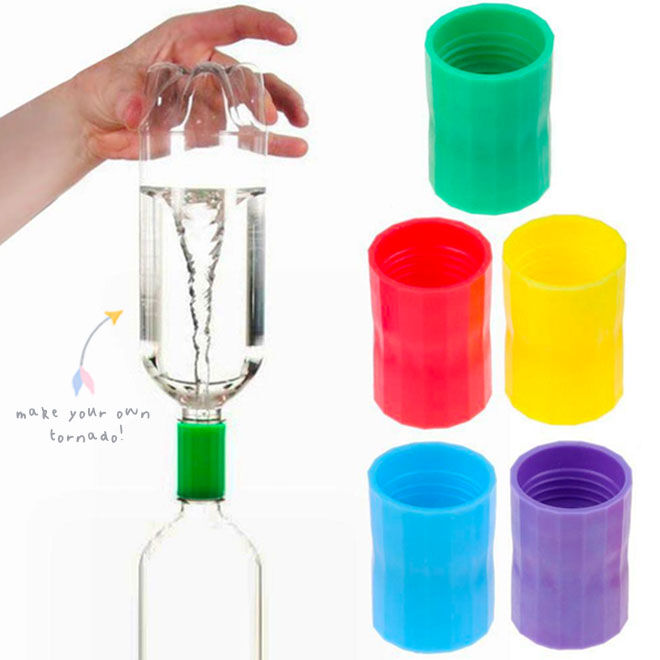 Tornado Tube ($3): Whippersnappers will whiz through their next science project with this little gadget. The simple vortex valve demonstrates how a tornado is created – fascinating and fun rolled into one.

---
Colour me, carry me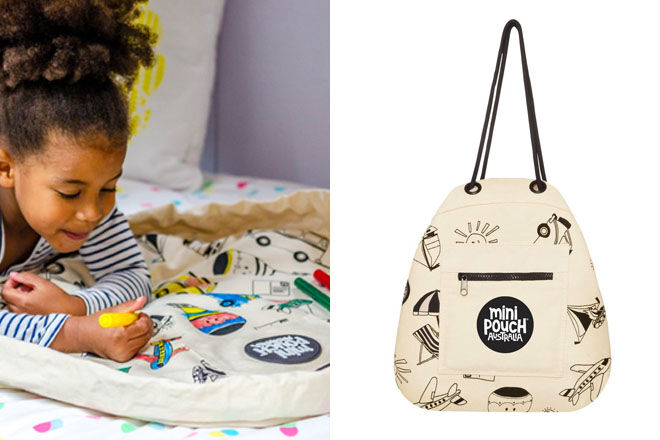 Colour and Go Mini Play Pouch ($39): The toy storage bag-come-playmat is a must for creative kids. Store all your crayons, blocks, cars and snacks in the pouch and carry to the next play date where the colouring fun can begin.

---
Come inside, insects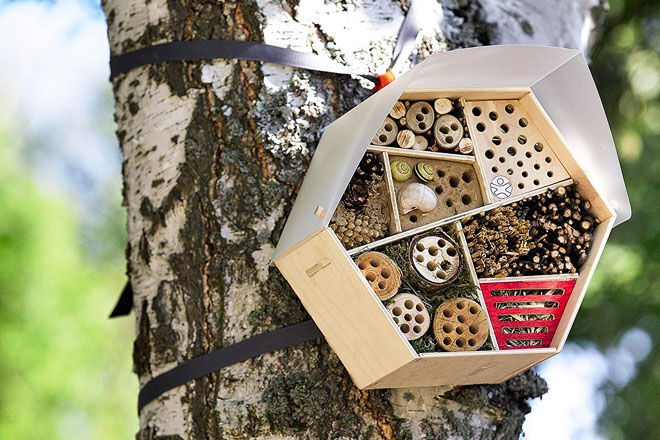 Insect Hotel ($74.95): Mini nature lovers will be fascinated with the insect hotel. Create 'rooms' for creepy crawlies and follow the handy instruction guide for tips on how to make it nice and cozy for the critters.

---
Stack a spaceship
Brikkon Spaceship ($45): Imaginations will take off with the Brikkon building boards. Designed to be built on with Lego blocks, the wooden structures allow budding builders to take their skills into space and beyond.

---
Under the sea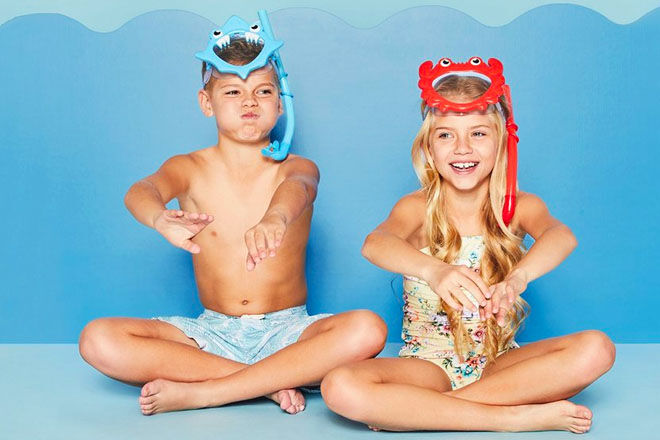 Snorkeling Set ($29.95): Dive into underwater adventures with the playful sharky and crabby snorkelling sets. Perfect for the pool and day trips to the beach – they're a summer essential for sealife discoveries.

---
You're a wizard…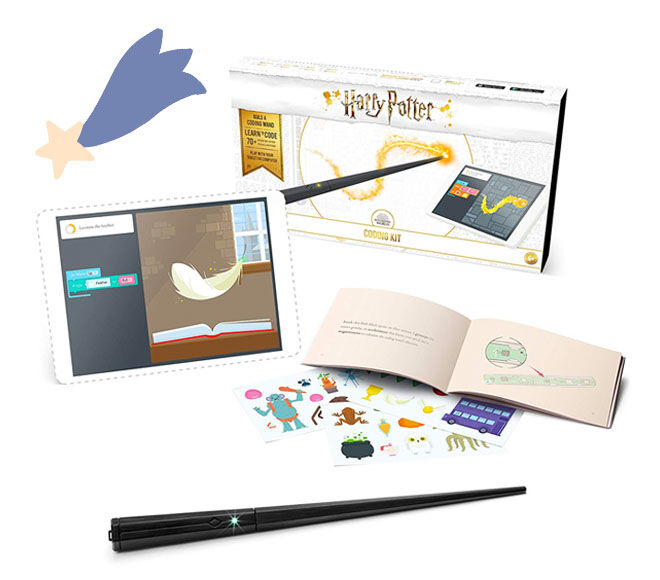 Harry Potter Coding Kit ($155.99): Build a wand and open up a whole new world of magic with the Kano Coding Kit. Transform to Hogwarts and cast spell making feathers fly and serpents slither. There are endless possibilities for diehard Potterheads.

---
Time will fly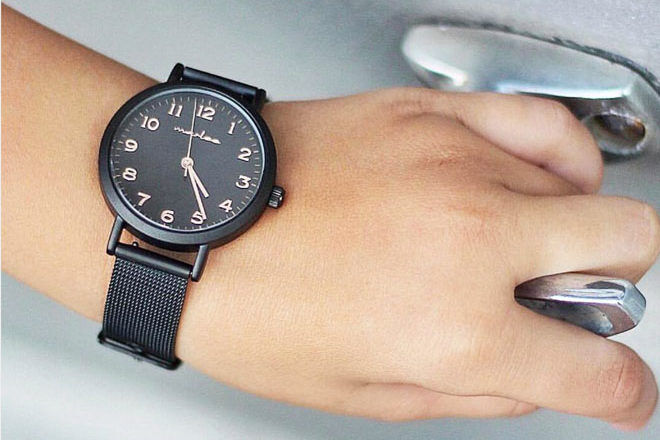 Marlee Watches (from $59.95): Learning to tell time is a big deal for youngsters so their first watch needs to look the part. Featuring a soft mesh strap and water-resistant design, these timepieces are built to withstand the wear and tear of a kiddo with energy to burn.

---
Escape!
The E.S.C.A.P.E Table ($60): A table for budding artists to take their craft anywhere. Paper, pencils, stickers, whiteboard markers, paints and more are all to hand, either at home or on the road.

---
I can see a rainbow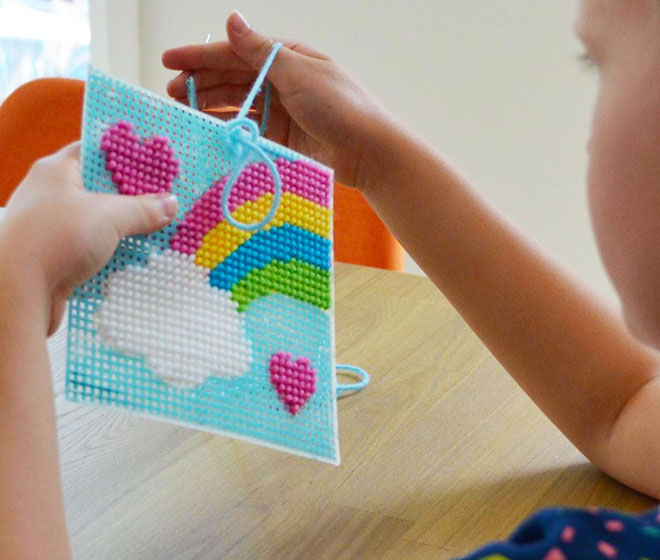 Rainbow Tapestry ($17.95): Perfect for crafty kids with a leaning towards tactile creations, these mini tapestries are a study in patience and persistence.

---
Music WOW
Bluetooth Speakers ($39.95): They're the tiny speakers making a whole lot of noise. Bursting with colour as well as wireless sound the compact speaker streams music from any Bluetooth-enabled device.

---
Clever watch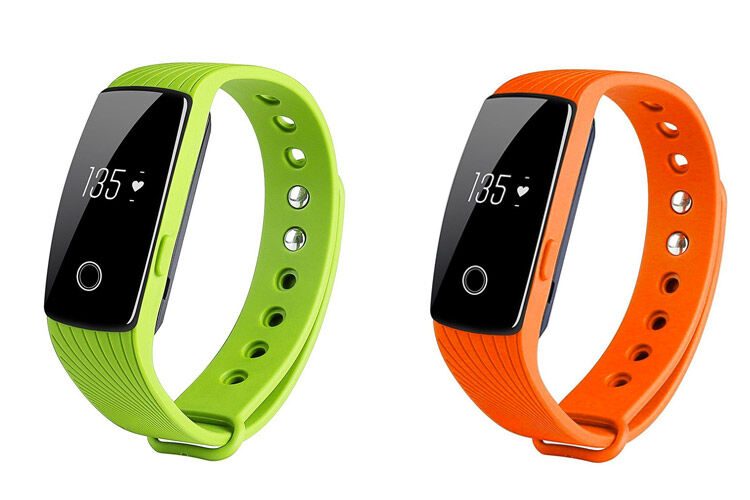 Kids Activity Tracker ($99.95): A smart watch for smart little cookies who like to keep track of their steps, sleep and activity.

---
Board to beach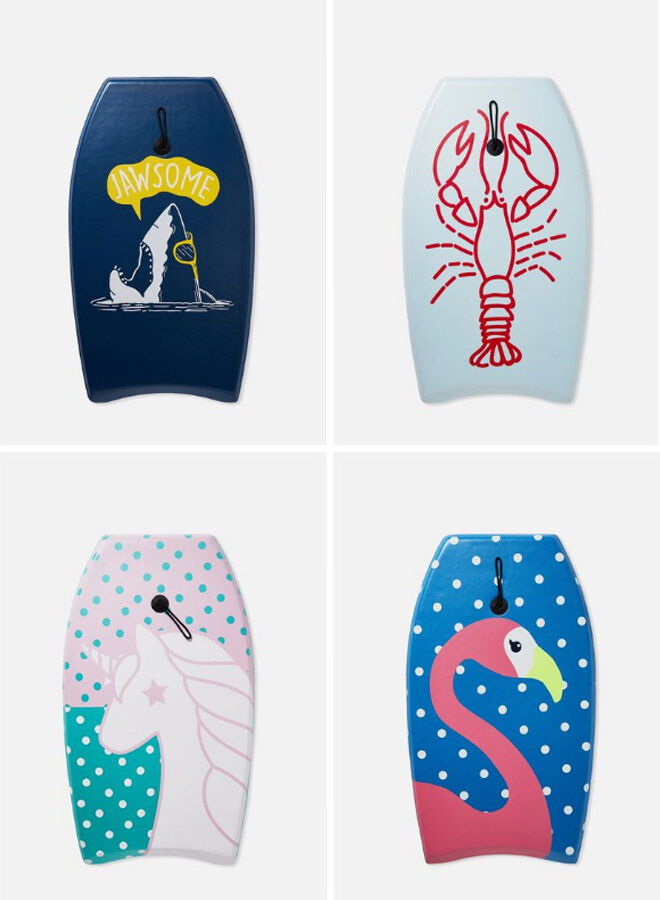 Boogie Boards ($29.95): Surf's up, so throw the body board into the car and head to the nearest waves with a colourful and lightweight boogie board designed for beginners.

---
Get puzzling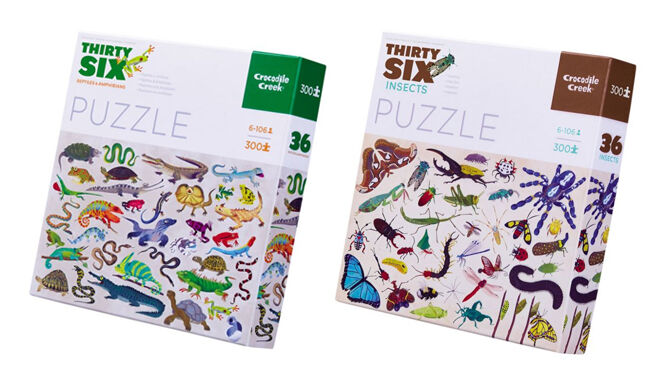 Quirky Puzzles ($24.95): Connect the pieces and go on a journey of discovery to find creepy crawley critters or things that slither and swim.

---
That's mine!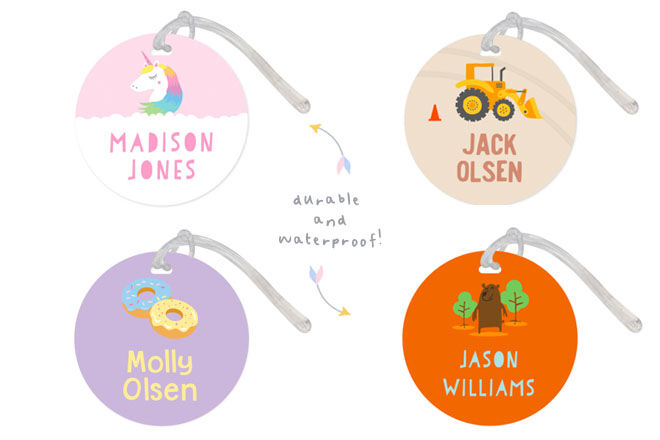 Personalised Bag Tags (from $4.95): Get those school bags or the swimming gear sorted and easy to spot with personalised tags with spunk!

---
Slip sliding away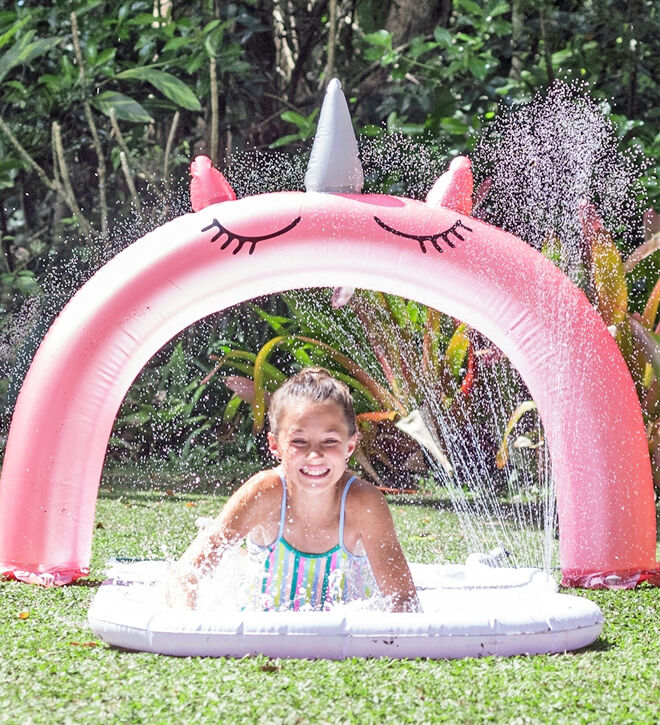 Inflatable water slide ($49.99): An Aussie backyard needs a slip and slide as its crowning glory, and a unicorn water slide? Well, that's just magic.

---
Sweet as honey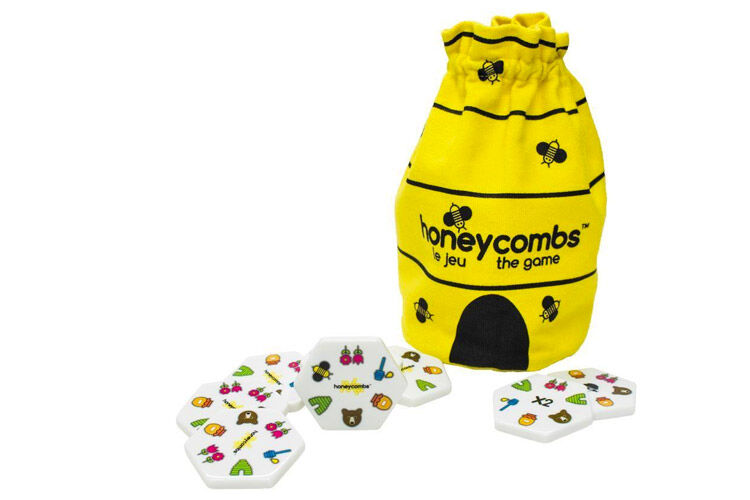 Honeycombs Game ($34.99): Kids love being the fastest at anything, so they'll adore racing against everyone else to be the first to connect all their super sweet honeycomb tiles.

---
Get crafty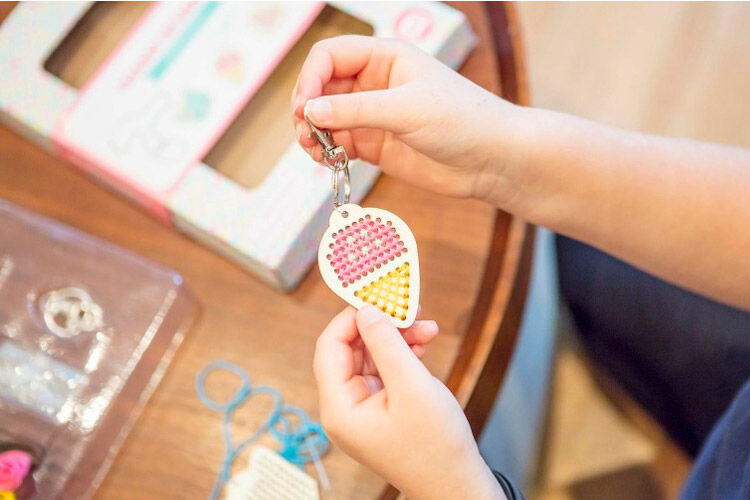 Cross stitch kit ($15.95): Laser-cut wooden wonders transform into jewellery and bag tags with a little patience and whole lot of love.

---
On song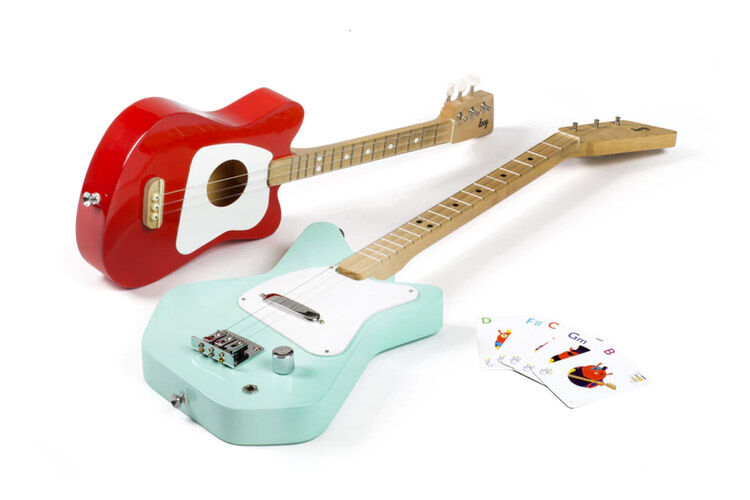 Wooden Electric Guitar ($199): A fabulously simple introduction to guitar, Loog Guitars are easy to grip with just three strings – but still have the awesome sounds of an electric axe.

---
Around the world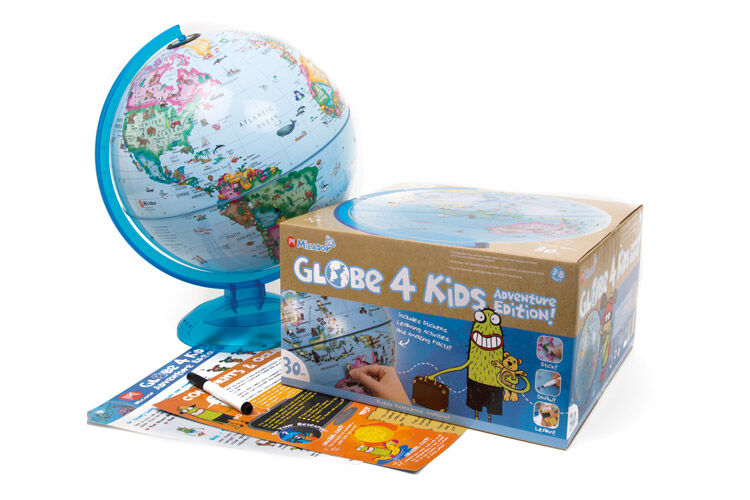 Globe for kids ($60): An interactive globe with reusable stickers and non-permanent globe markers so the kids can take an amazing adventure without leaving their room.

---
Old school elastics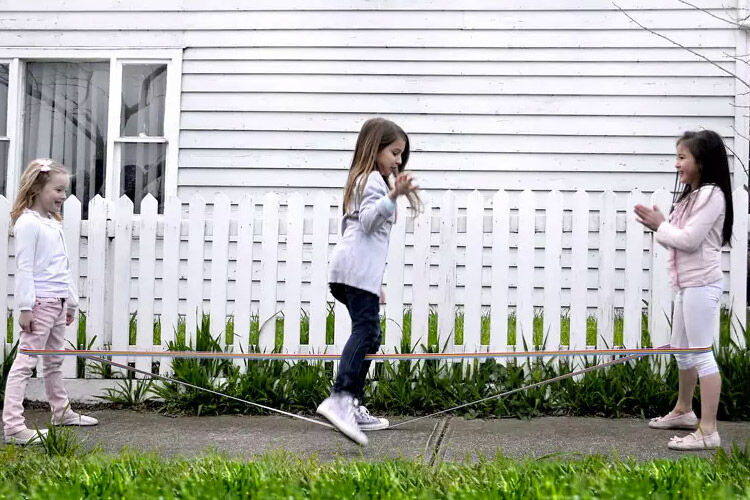 Rainbow elastics ($25): Old school charm with a modern twist, these multicoloured delights comes with instructions for games and songs.

---
Build it up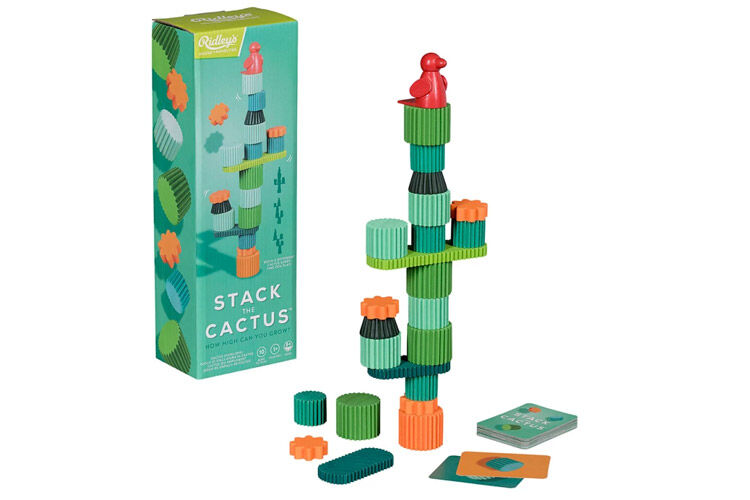 Stack the Cactus Game ($39.95): A big-kid take on a little-kid pastime – stack the blocks to create a cactus, first to reach the top without sending it tumbling wins!

---
Find more gift ideas:
We've collected a treasure trove of amazing gift ideas, from the latest must-haves from leading brands to the quirky but practical boutique finds. There's something for everybody.
• 101 gift ideas for babies
• 101 gift ideas for toddlers
• 101 gift ideas for kids
• 101 gift ideas for dads
• 101 gift ideas for mums
• 25 gift ideas for teachers
• 25 gift ideas for grandparents