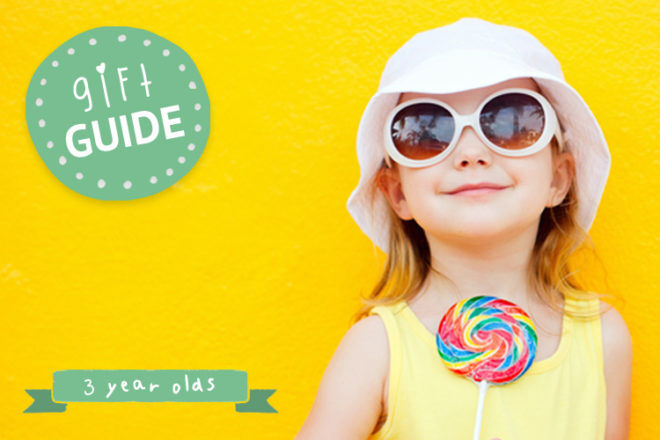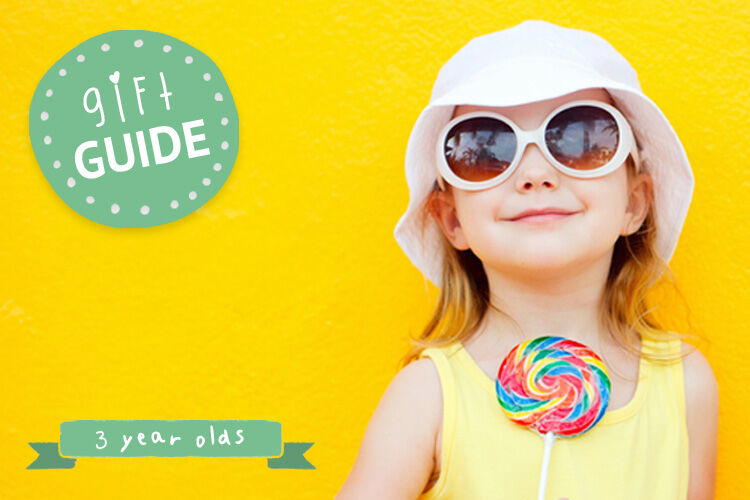 Imagination and pretend play really comes to the fore for three-year-olds, so they will love play sets with animals and characters (from farm sets to princess castles) as well as pretend tools, doctor's kits and lots of other accessories to enhance their make-believe games.
Check out our top gift ideas for three-year-olds, based on what they're doing, loving and learning at this stage in their development.

Painting And Drawing
Riding And Pedalling
Laughing At Silly Jokes
Playing Co-Operatively (Sometimes!)
Playing Make-Believe
Dancing
Dressing Up
Playing Ball Games
Talking (A Lot)
Asking 'Why?'

Magnetic Games
Sand And Water Play
Puzzles
Dress Ups
Dollhouse
Imaginative Play Sets
Basic Matching Games
Duplo
Play Food
Craft Supplies
Toy Tools
Bubble Machine

Baby shark…doo doo doo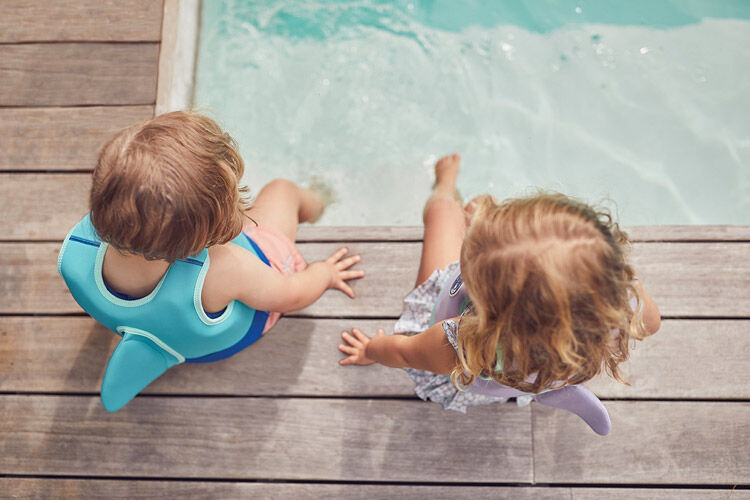 Sharky Float Vest ($49.95): Build your little fishies confidence in the water with the sleek and vibrant colour block float vest. Complete with sharky fin, it's sure to make a splash this summer.

---
Spread your wings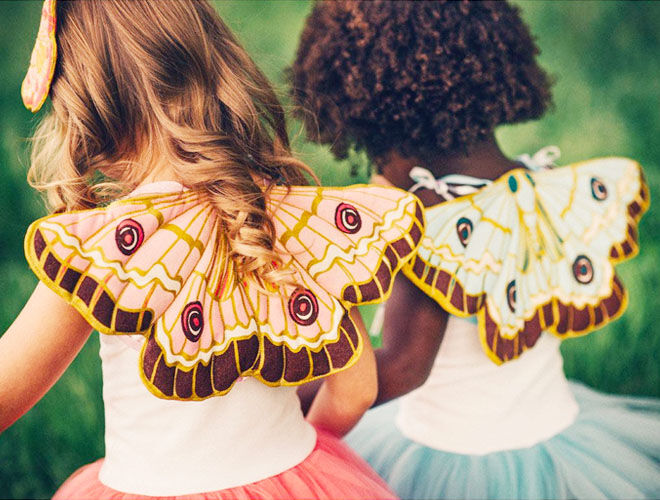 Butterfly Wings ($67.34): Give a terrific three-year-old the wings to fly with these beautifully handmade, quilted butterfly wings – dress ups don't get much cuter.

---
It's me!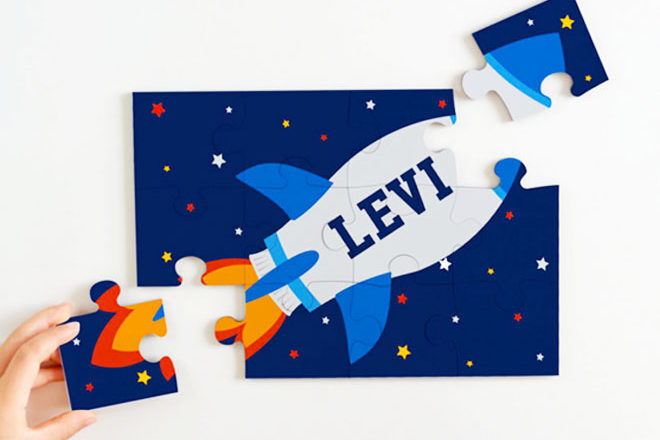 Personalised Puzzle ($49.95): A sweet surprise just waiting for a little mind to solve the puzzle and spot their name in the finished picture.

---
A healthy start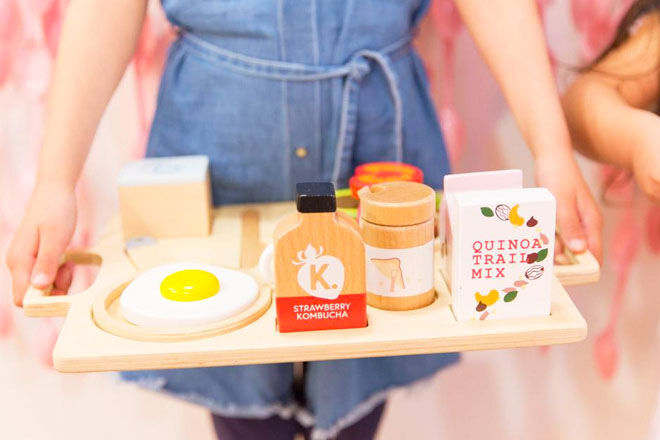 Healthy Tummy Brekkie ($74.99): Ditch the sugary cereal for a pretend brekkie with all the things healthy kiddos need – goats cheese and a slice of avo on our toast, please!

---
Learn to tidy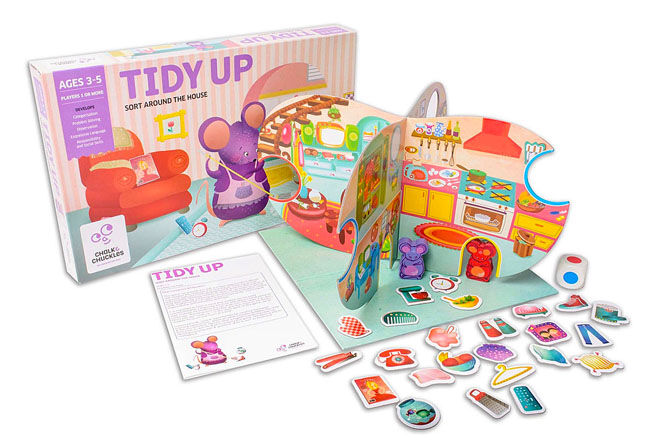 Tidy Up ($38.22): Goodness me these mice are messy – it's time for little ones to help them tidy up. A gorgeous game that teaches kiddos where things go.

---
Building at the beach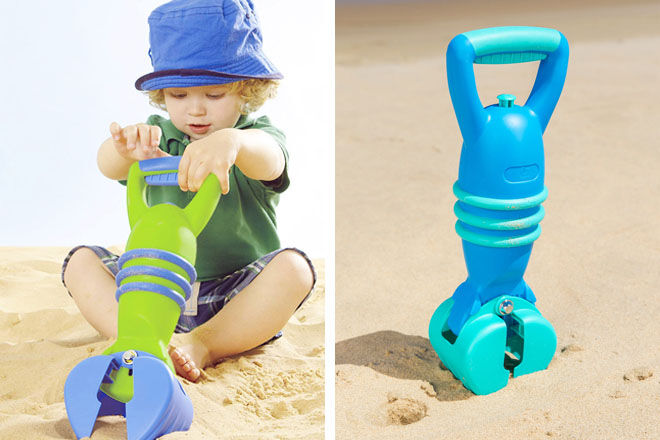 Sand grabber ($26.95): Make light work of sandcastle building with this squeeze-powered grabber that helps tots transport sand in a jiffy.

---
Doctor, Doctor!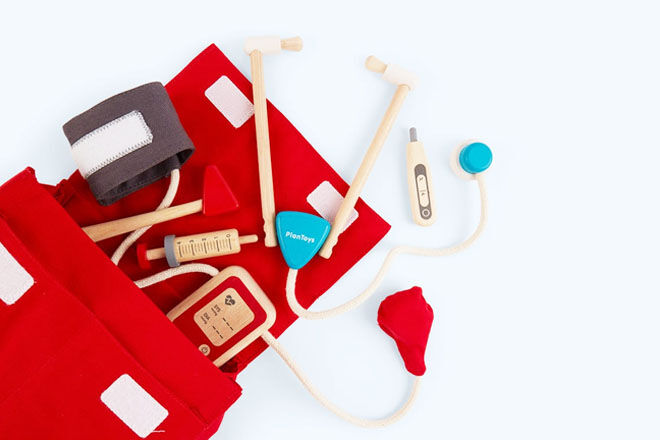 Wooden Doctors Set ($41.95): A doctor's set has an old-world charm that never loses its shine, and this wooden marvel will encourage pretend play and help ease worries about visiting the doctor.

---
Snap, pop!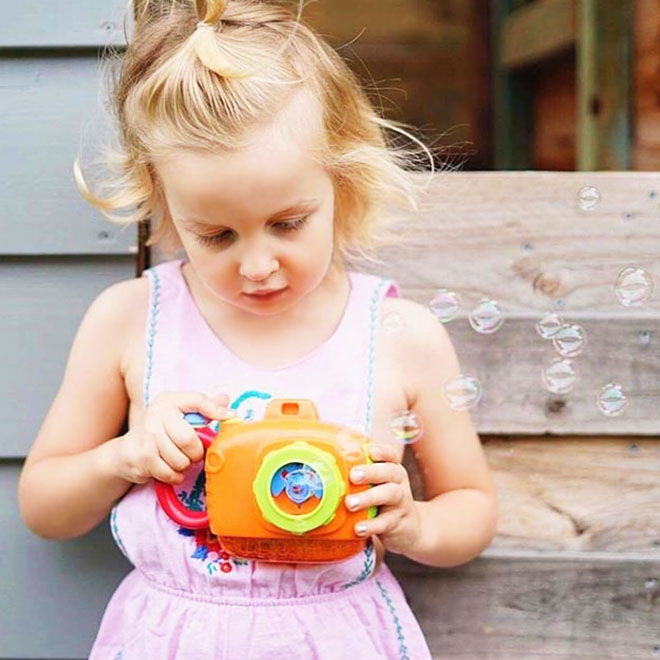 Bubble Machine ($34.95): Cheese and bubbles, please! The smiles will be extra wide when tots take pretend happy snaps with this bubble blowing camera.

---
Kite in your pocket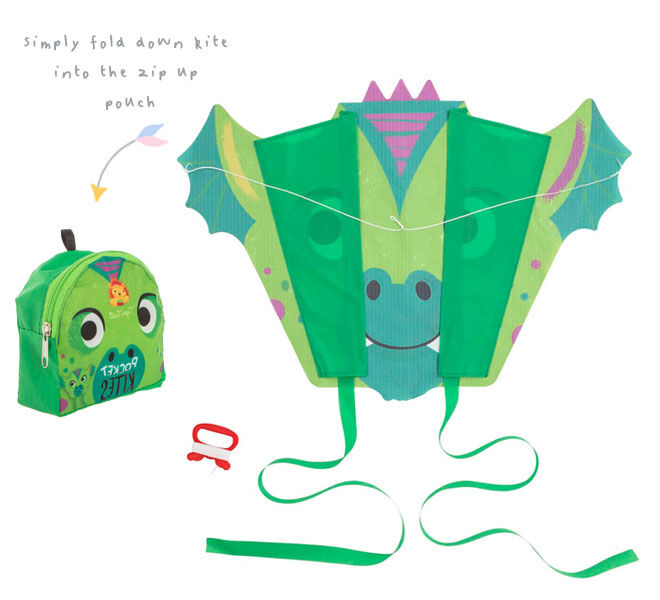 Pocket Kites ($14.95): A fabulous first kite that goes where you go, so you're ready for any windy day. Compact and frameless kiddos will be catching a breeze in no time.

---
Child's play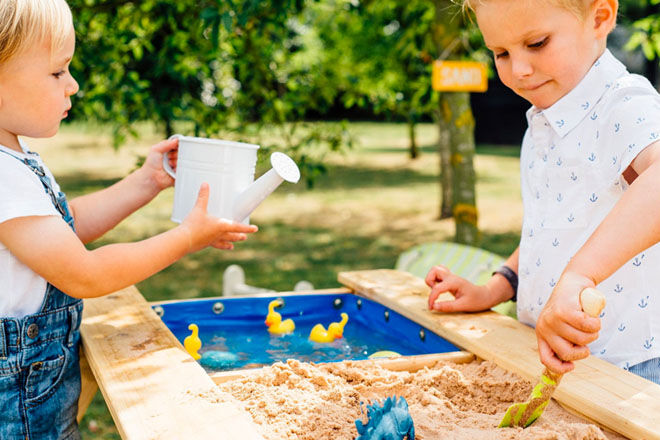 Sand and Water Picnic Table ($148.95): Bring the beach to your backyard with a kiddo-sized picnic table that transforms into a mini beach.

---
Play like mum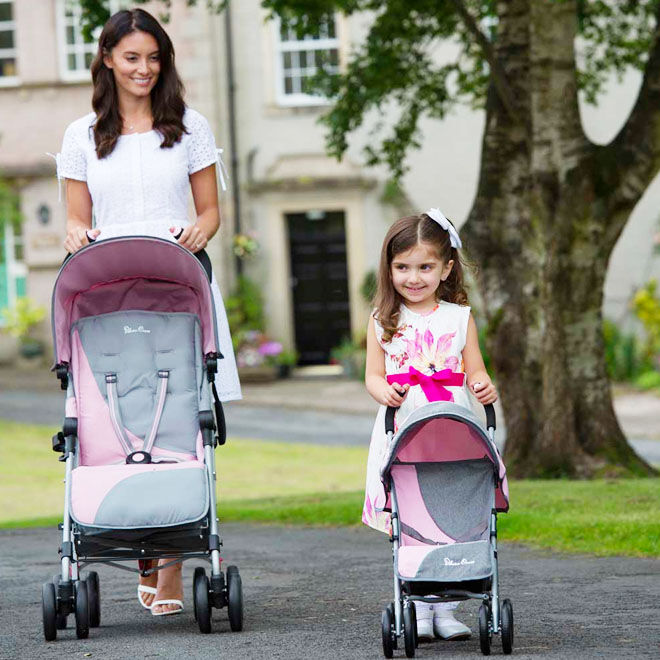 Dolls Pram Vintage Pink ($59.95): Stroll in style and play like mum with the vintage pink dolls pram. It's got a handy basket to keep their dolls, toys and snacks close by, plus the luxe feel and finish of the real Siver Cross pram.
OFFER: Free shipping on all orders at Play Like Mum Australia.

---
Wooden workshop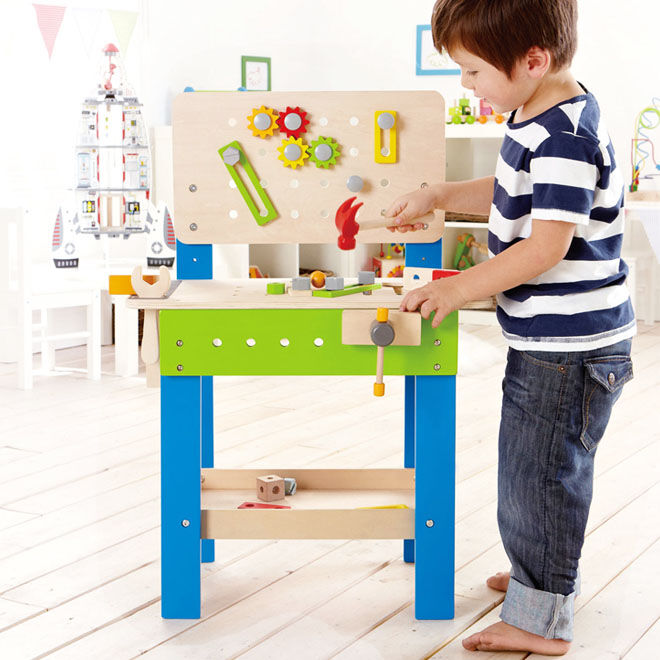 Tool Bench ($139): Fix, build, create and learn on a ripper workbench that tests out motor skills, hand-eye coordination and language skills and keeps little minds ticking over.

---
Travel in style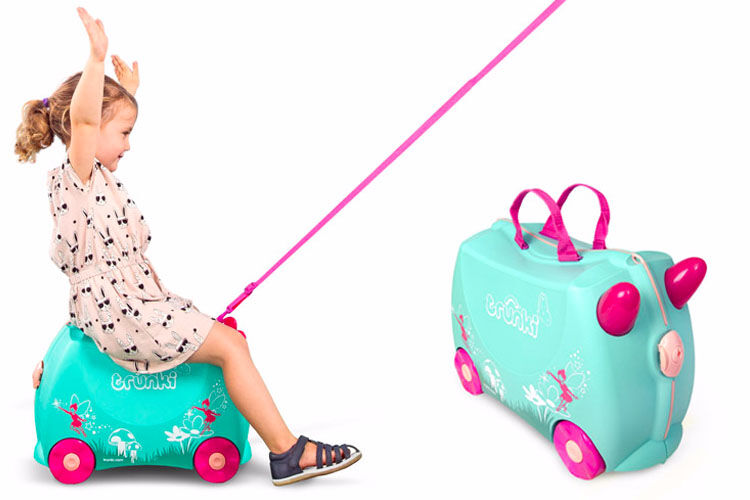 Trunki Ride-on Luggage ($89.95): Pack, carry, ride, repeat. The kid-friendly suitcases from Trunki have heaps of space for your travelling tot's essentials and the clever design lets kids ride while using the horn-shaped grips to hold on tight.

---
Time for tea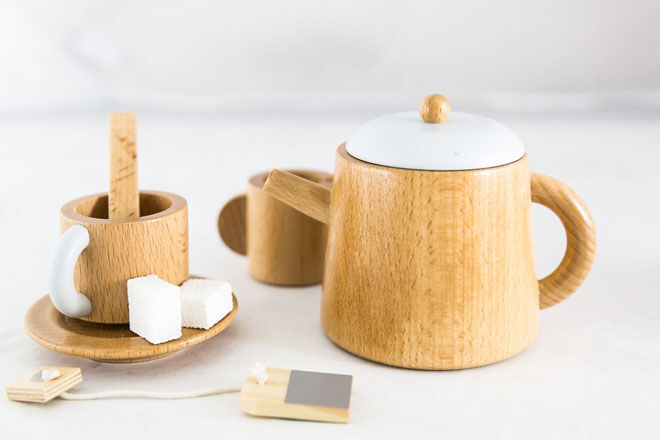 Tea Set ($59.95): Will that be one lump or two? Take afternoon tea with the toys up a notch with an utterly adorable wooden tea set that comes complete with pretend sugar cubes and tea bags.

---
Vintage ride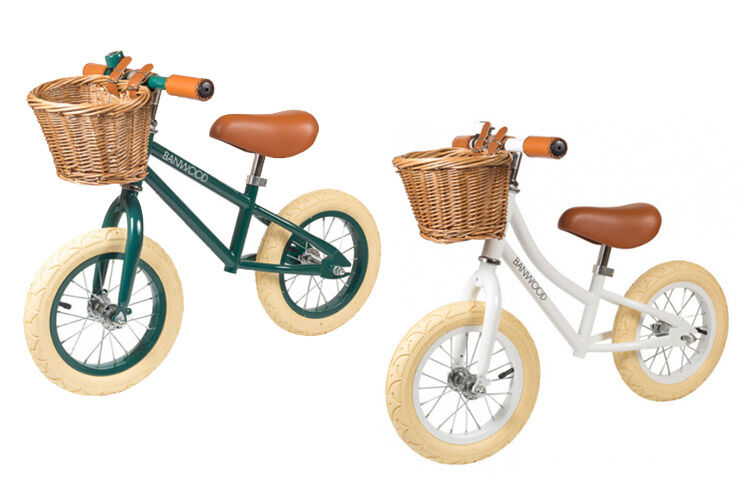 BANWOOD Balance Bike ($289.00): Let this safe and comfortable vintage inspired balance bike naturally develop your little one's balance and steering. In style of course!

---
Magnetic making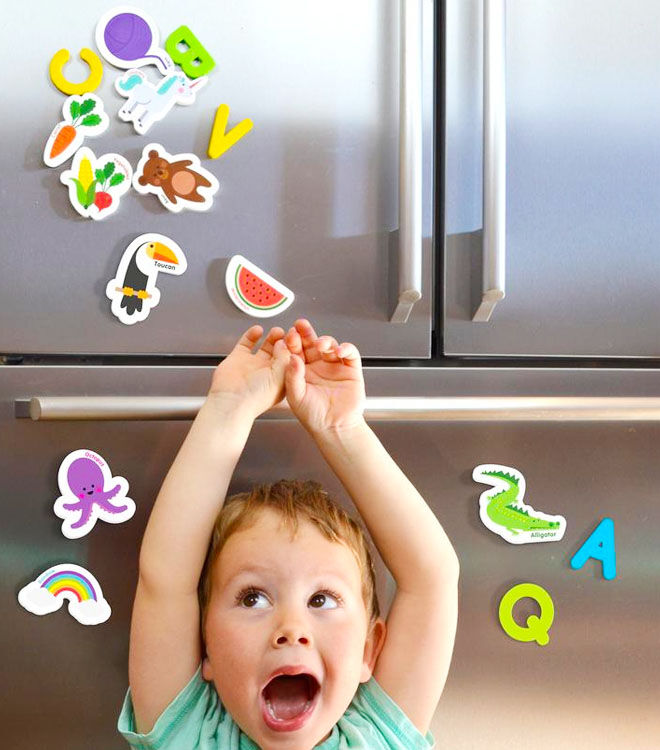 Magnetic Objects and Letters ($28.99): The big, bold and beautifully illustrated magnetic objects are the perfect size for smaller hands to grasp. And the name of the object sits next to the picture for learning and playing fun all rolled into one!

---
Tools of the trade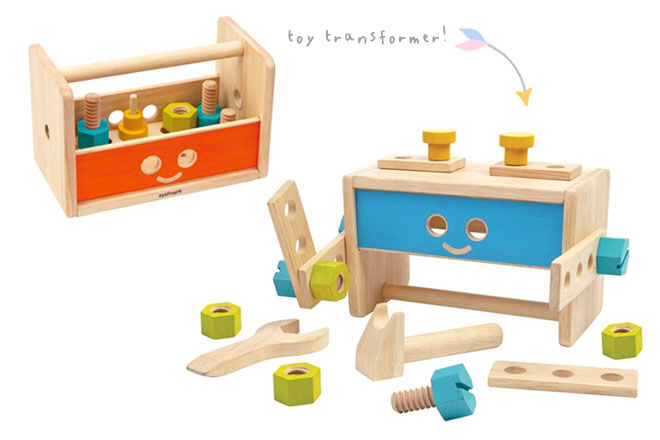 Wooden Robot Tool Box ($39.95): A super cute robot with nuts, bolts and tools just waiting for kid-sized hands to transform.

---
Draw with stickers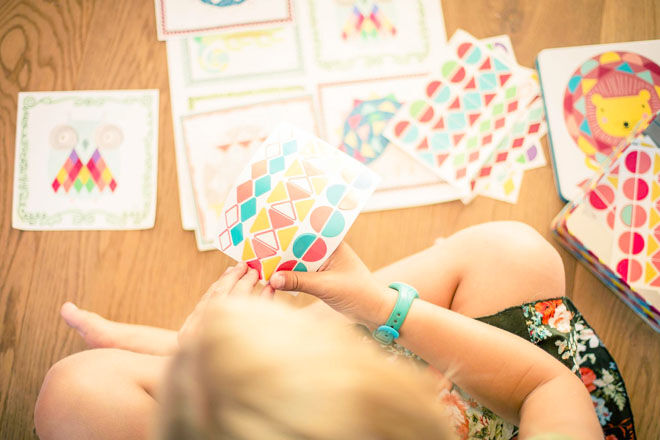 Lion Stickers Game ($24.95): Kids adore stickers, and when they're finished playing this fun sticker game they'll have gorgeous pictures to hang on the wall.

---
Piece together your A-B-C's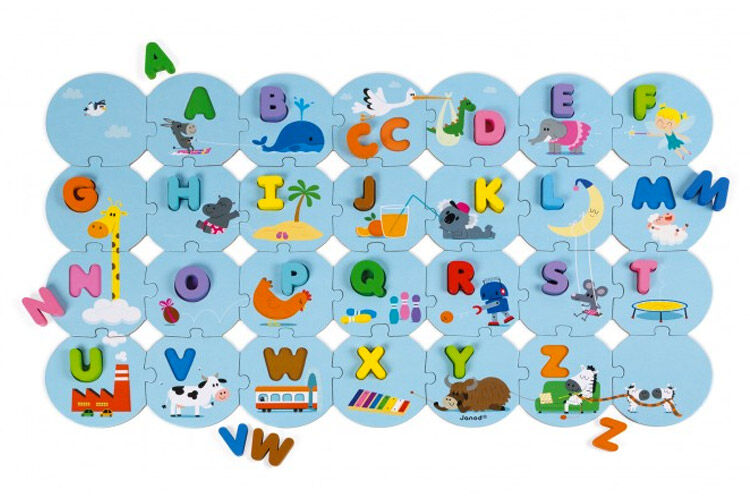 Janod Learn the Alphabet Puzzle ($39.95): So much learning to be had with this jigsaw that pieces together to create the alphabet. With pictures to explore letter sounds and colour coded wooden letters, your mini brainiac will master their A-B-C's in no time.

---
Find more gift ideas:
We've collected a treasure trove of amazing gift ideas, from the latest must-haves from leading brands to the quirky but practical boutique finds. There's something for everybody.
• 101 gift ideas for babies
• 101 gift ideas for toddlers
• 101 gift ideas for kids
• 101 gift ideas for dads
• 101 gift ideas for mums
• 25 gift ideas for teachers
• 25 gift ideas for grandparents