Ah, the terrible twos! But of course, it's not all terrible. Although their growing sense of independence might lead to a few tantrums, it also leads to lots of active play and some really fun interactions. Hit the streets on a scooter, balance bike or push-trike or set up a toy kitchen for domestic make-believe.
Here are our top gift ideas for two-year-olds.

Running and Jumping
Throwing and Catching
Smelling, Touching, Tasting
Sorting and Categorising
Talking
Dancing
Singing
Active Outdoor Play
Pretend Play
Having Tantrums!

Trike
Play Dough
Animal Toys
Simple Jigsaw Puzzles
Bath Crayons
Ball
Play Tent
Blackboard Or Easel
Train Sets
Books
Dress Up Dolls
Duplo

---
Naturally smellalicious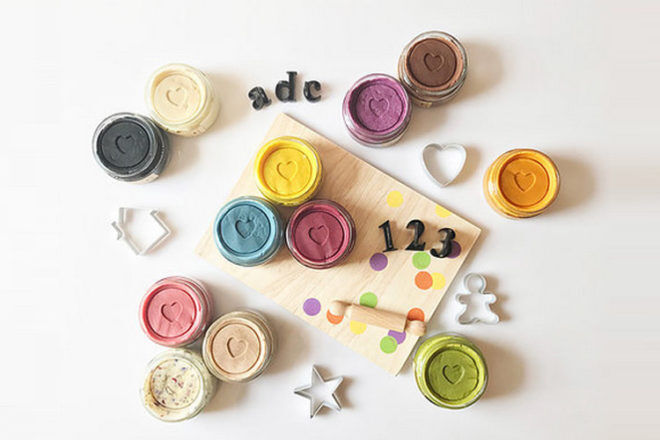 Happy Hands Happy Heart Playdough (from $15): A sensory delight for quiet, contemplative and creative play this dough is naturally scented and coloured.

---
Family play time
The WeDo Game Toddler Edition ($39.95): Fun for the whole family, The WeDo Game has 30 screen-free activities designed to help families connect through shared experiences, promote development and stimulate learning in imaginative, creative and fun ways.

---
Foraging fun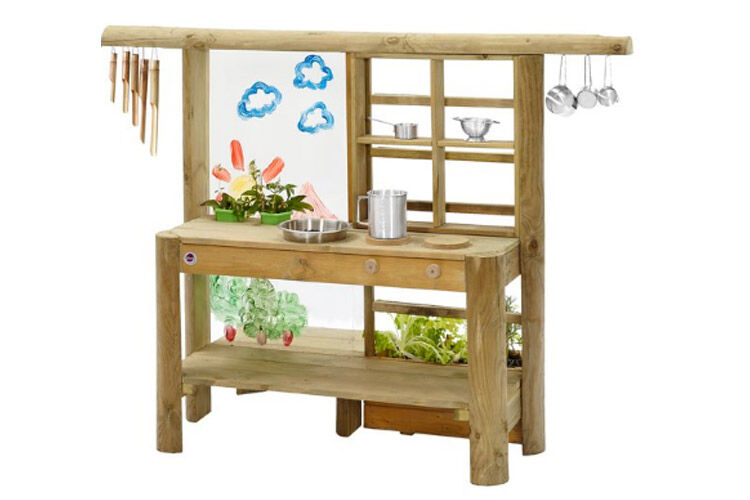 Mud Pie Kitchen ($494): A kitchen-come-playspace that offers a world of outdoor discovery. Featuring paint screens above and below, built-in planters and a few kitchen essentials, kiddos will love foraging and creating culinary masterpieces for mum and dad.

---
Art on top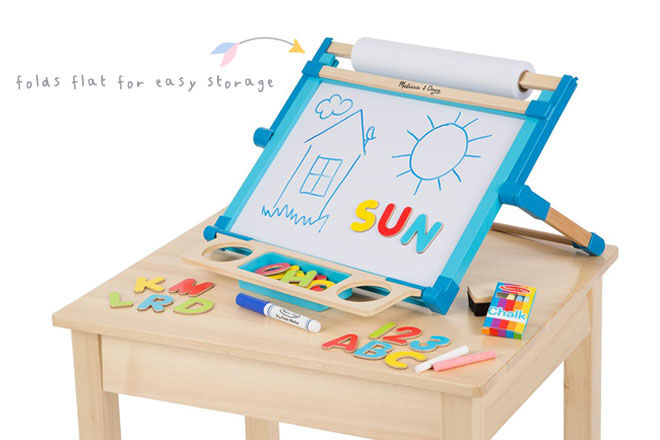 Tabletop Easel ($89.99): Got a little artist in residence? Make any table a mini studio with a dry-erase board on one side, chalkboard on the flipside and a roll of paper ready to be turned into masterpieces.

---
Choo-Choo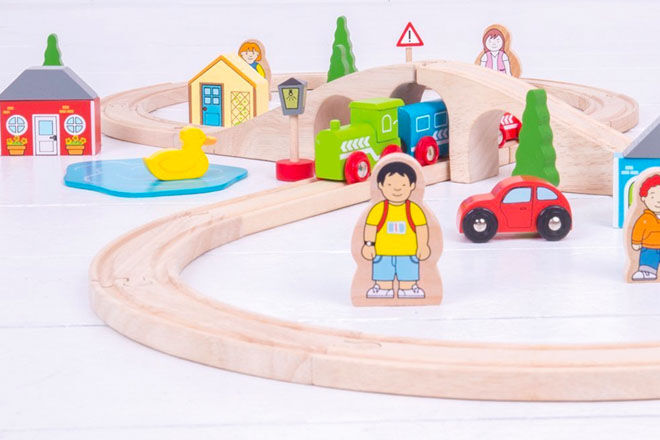 Bigjigs Train Set ($59.95): All aboard! Tiny train enthusiasts revel in creating their own little wooden world complete with tracks, people, cars, buildings and trains.

---
Tuck In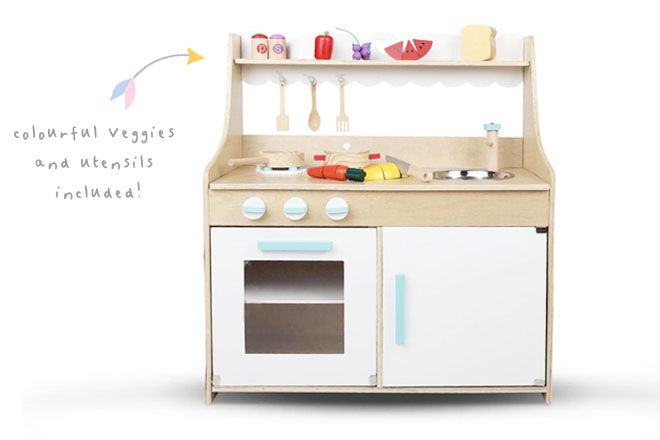 Wooden Play Kitchen ($147.95): Cook up a pretend-play storm with a delightful kitchen that looks just like the real thing, with knobs that click, doors that open and delish food ready for chopping a cooking.

---
To the shops!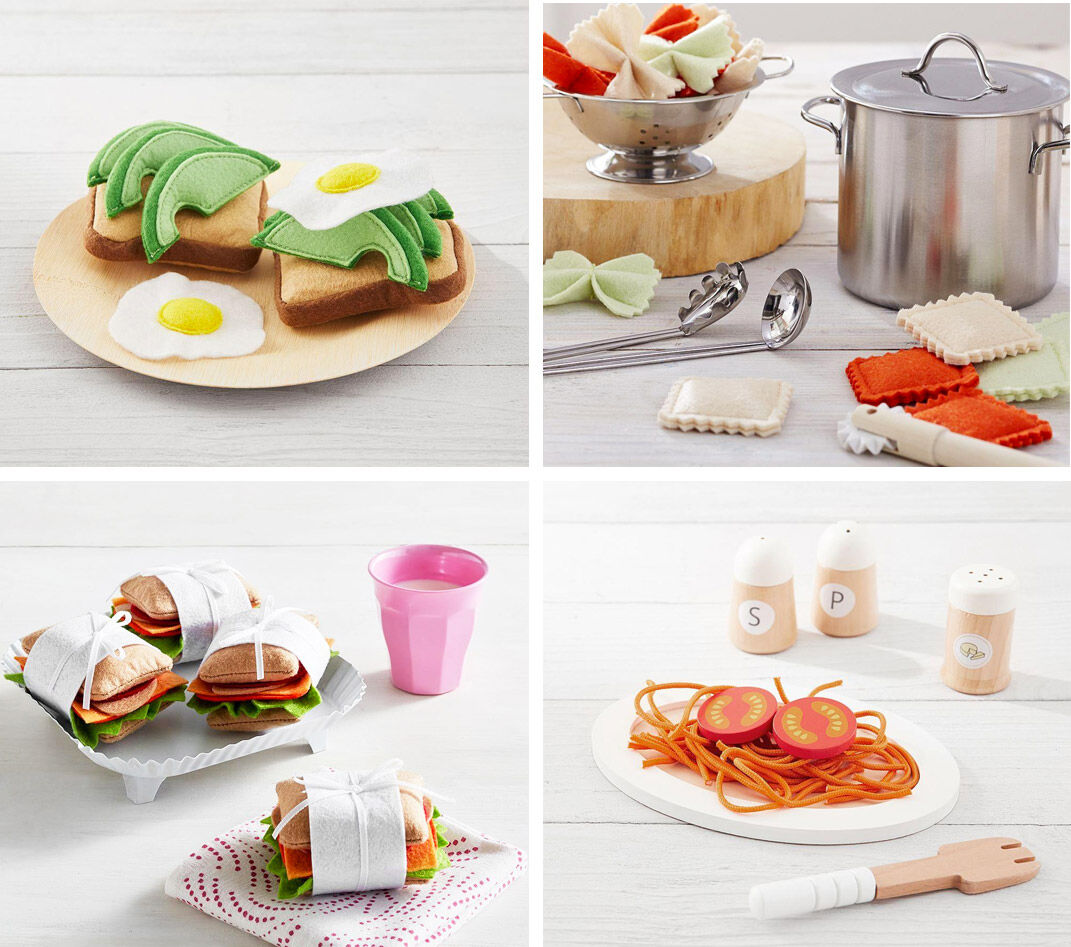 Play Food Sets (from $34): A pretend kitchen needs a fully-stocked pantry. With everything from spaghetti to sandwiches and the must-have avo toast for breakfast, your little chef will be cooking up a storm in no time.

---
Let's roll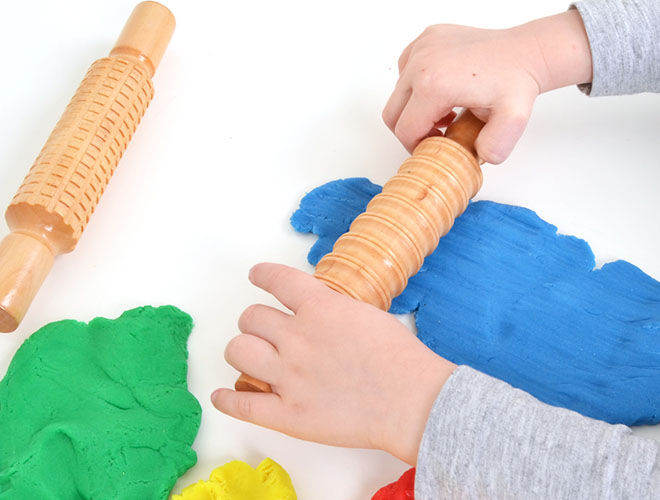 Play pins ($26.99): Now that the kiddos have their dough, get the creative juices flowing with patterned rolling pins to create roads, bumpy landscapes and fabulous creations.

---
A gift to glide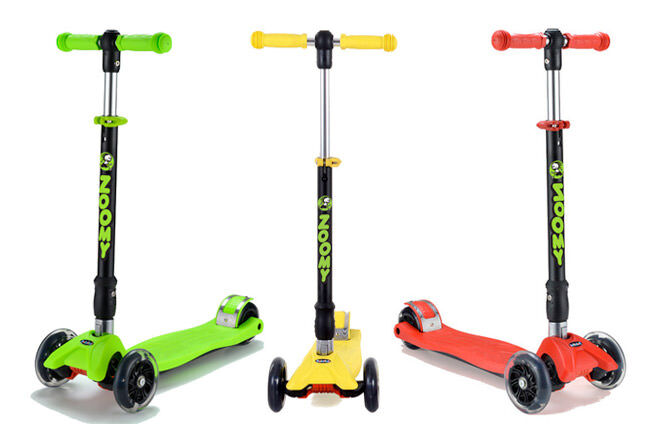 Zoomy Mini Scooter with Light-Up Wheels ($73.95): Tots can zoom just like the big kids on their very own scooter, with a handle bar that grows with them and super styling light-up wheels.

---
Balls of fun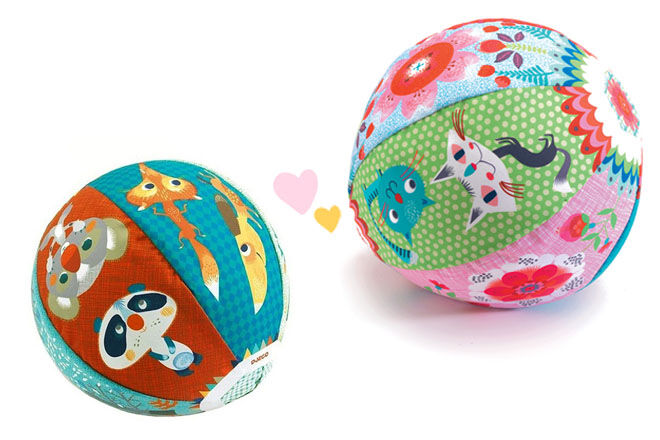 Djeco Balloon Balls ($14.95): Forest Balloon Ball or the Garden Balloon Ball: Light, bright and oodles of fun, these clever balls cover inflatable balloons so they're brilliant for gentle indoor and outdoor play.

---
It's a scoot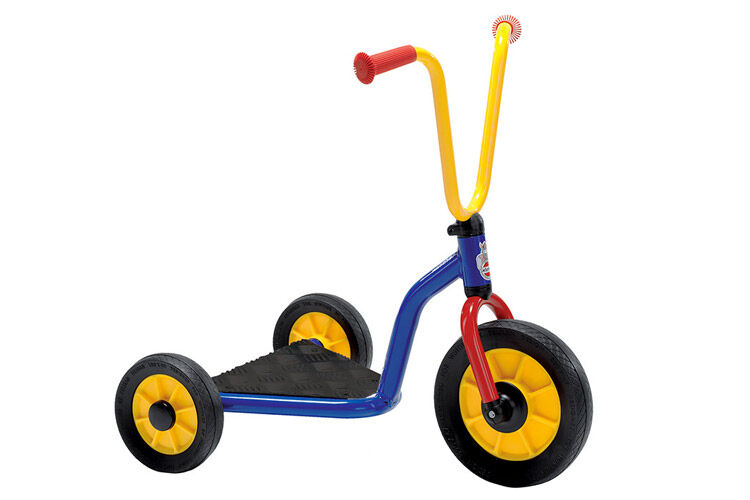 Winther Scooter ($251.90): Your little mad Max can scoot around in style with this three-wheeled scooter featuring a large foot plate for maximum stability.

---
Block heaven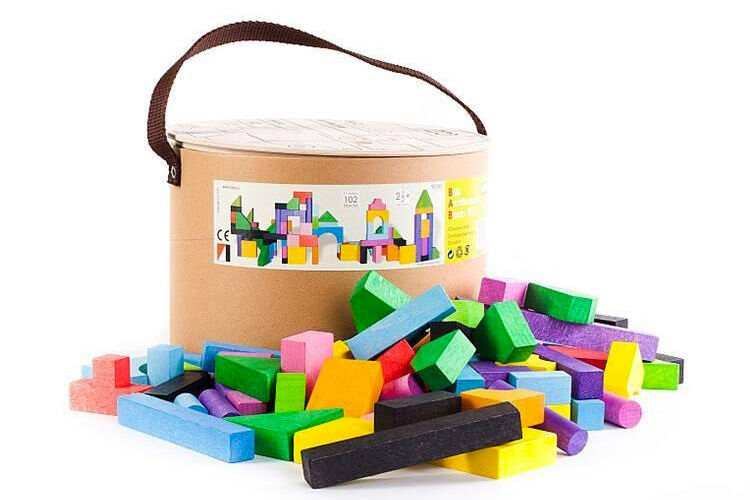 102 Blocks ($140.00): There is nothing they won't be able to build with this comprehensive building set of quality wooden blocks including 102 architectural blocks in 24 shapes and 11 colours.

---
Stay safe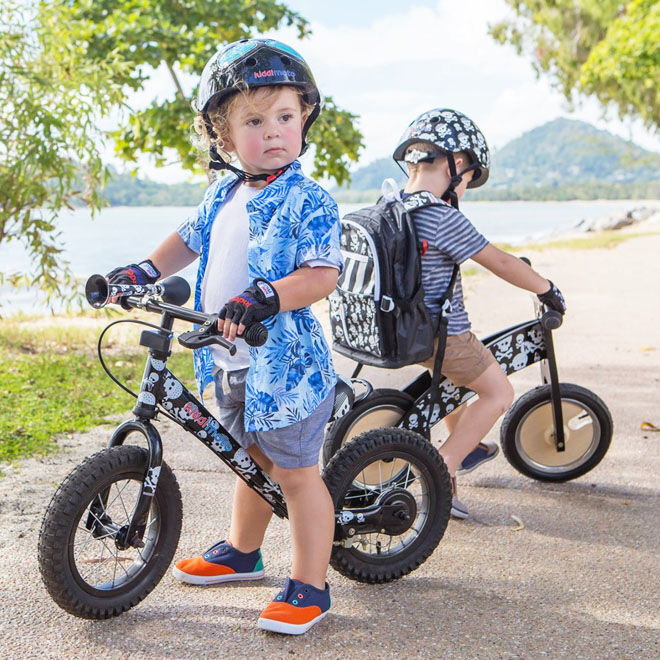 Kids Bike Helmet (from $64.95): Little free-wheelers need to look the part, and be super safe with noggin' protectors that meet Aussie safety standards.

---
Picking up emotions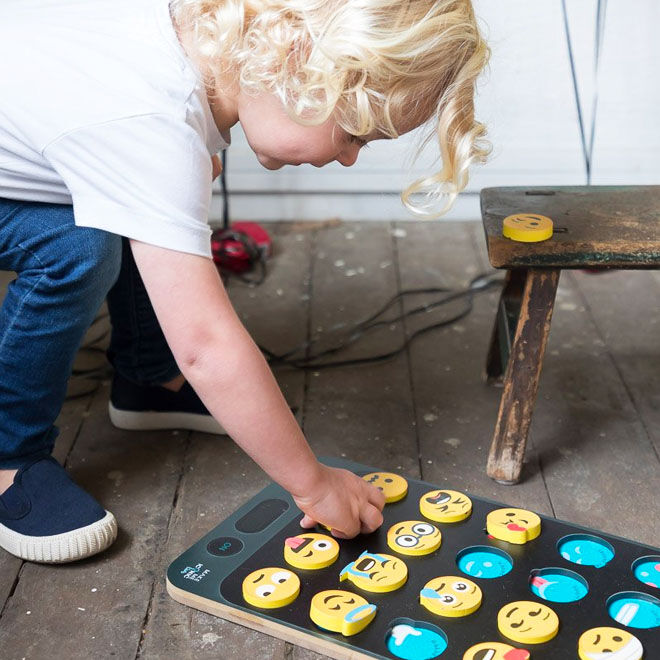 Emoji Puzzle ($49.99): Two-year-olds needs a little help to express themselves, so do it emoji-style! A colourful, fun and creative way to talk about feelings and emotions by piecing together a clever puzzle.

---
Find more gift ideas:
We've collected a treasure trove of amazing gift ideas, from the latest must-haves from leading brands to the quirky but practical boutique finds. There's something for everybody.
• 101 gift ideas for babies
• 101 gift ideas for toddlers
• 101 gift ideas for kids
• 101 gift ideas for dads
• 101 gift ideas for mums
• 25 gift ideas for teachers
• 25 gift ideas for grandparents