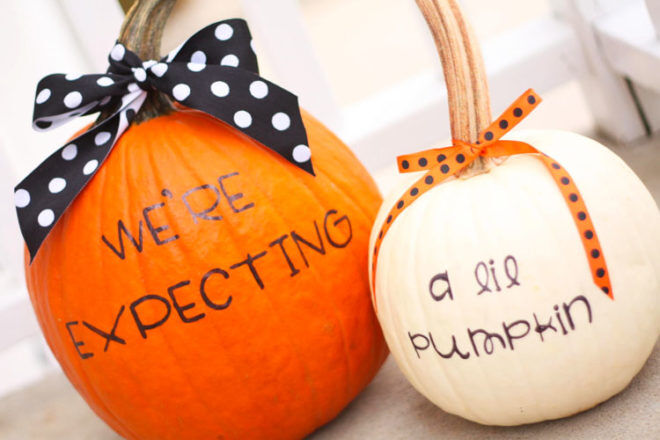 Got a little pumpkin baking away and ready to tell the world? With Halloween just around the corner, it's the perfect excuse to add a little sweet fun into your pregnancy reveal.
Whether it be something mischievous or a costume with a cheeky twist, just a little effort goes a long way in pulling together a hilarious Halloween reveal.  We're talking about invoking some Hocus Pocus movie magic and playing on every pumpkin pun ever created.
Here are 7 Halloween pregnancy announcements.
Trick or treat!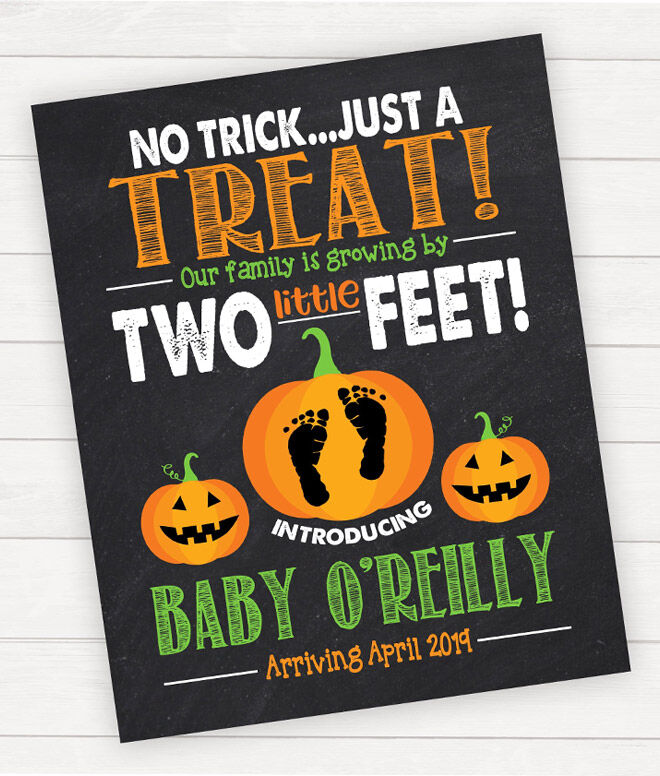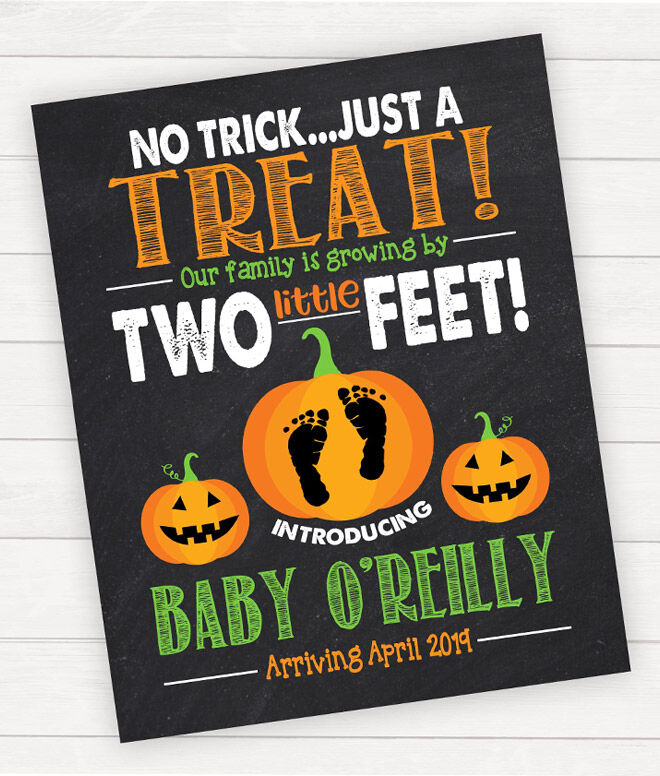 It's two little feet ($14.30): An instant downloadable to use for a Halloween Facebook announcement or get it made into a poster to decorate the house.
---
Costume comedy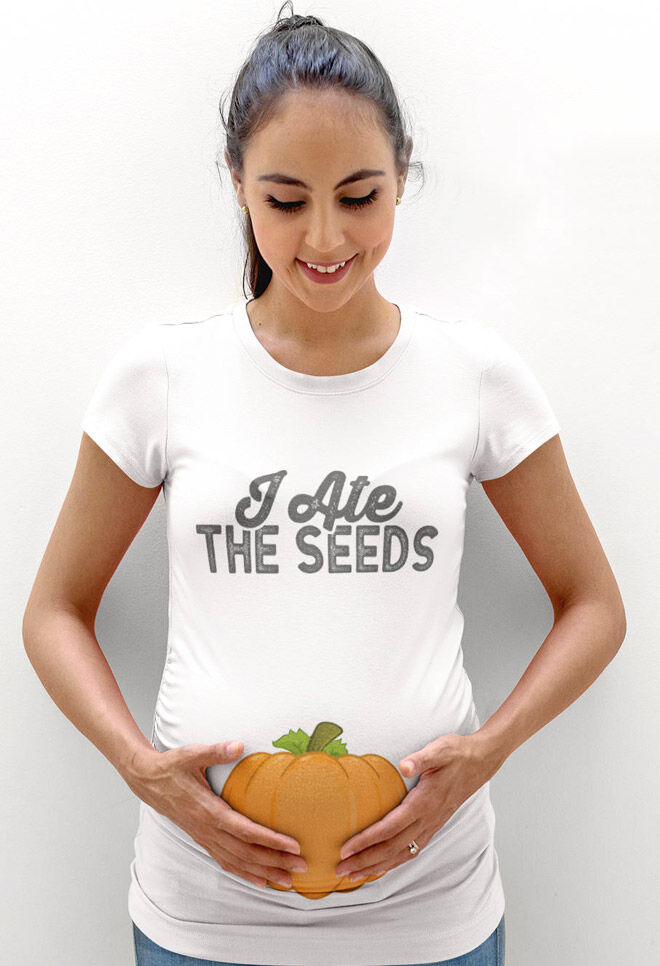 You were warned ($36.60): Two birds – one stone. Pregnancy announcement and Halloween costume sorted!
---
An extra pumpkin in the patch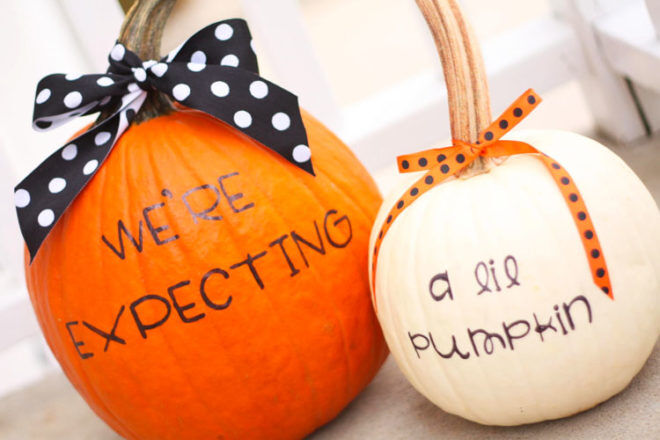 Adding another little pumpkin to the patch has never looked so cute (via Happenings of our Home).
---
Something little is coming…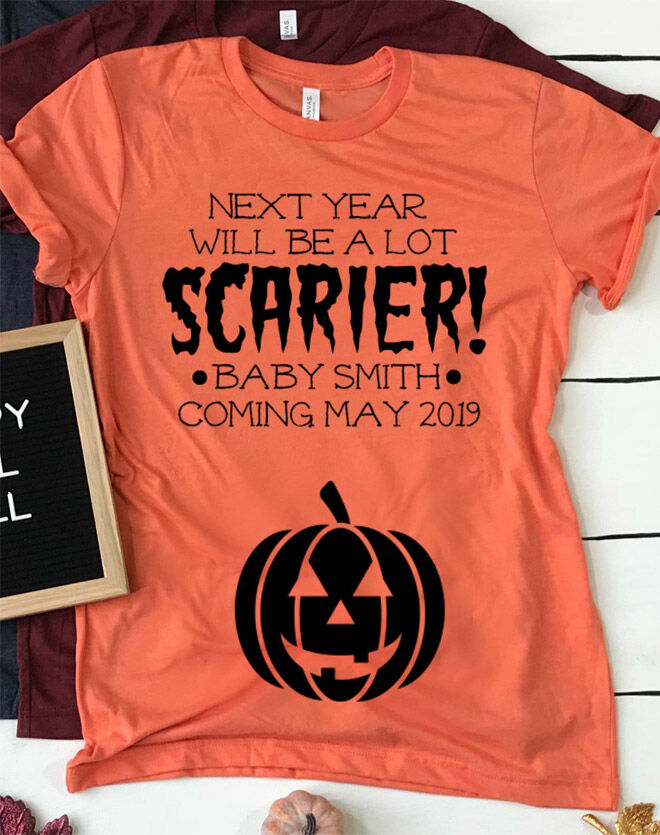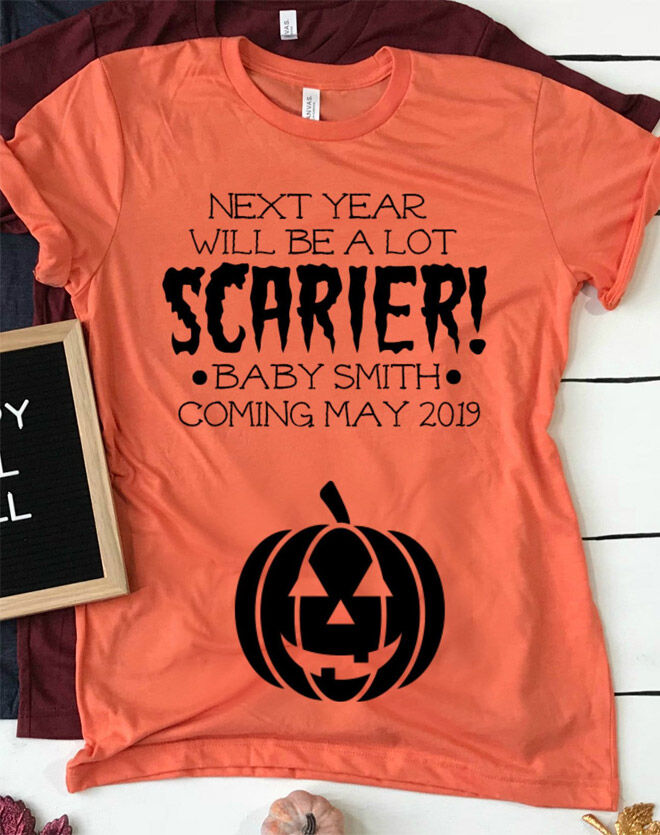 Tell it on a tee ($46): Because let's face it, those first six weeks are a killer!
---
Breaking news
A secret pumpkin (from $10): Crack open the egg/pumpkin to reveal a Halloween surprise to the new grandparents.
---
Hocus Pocus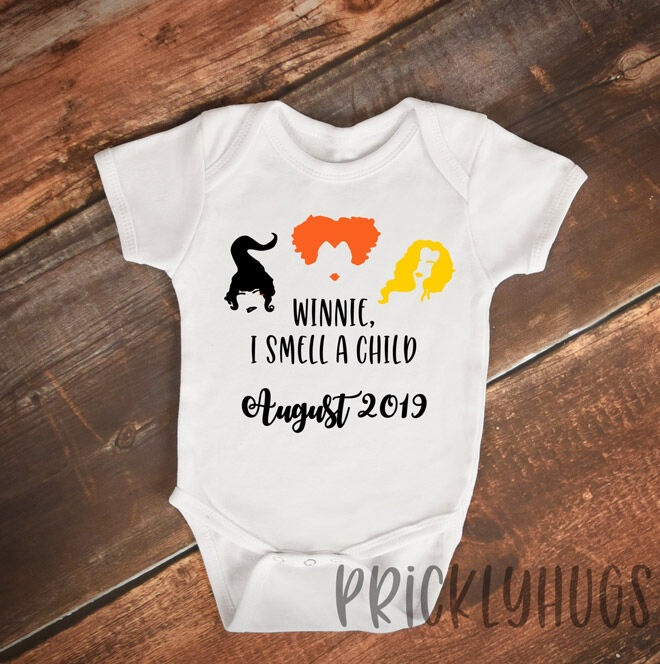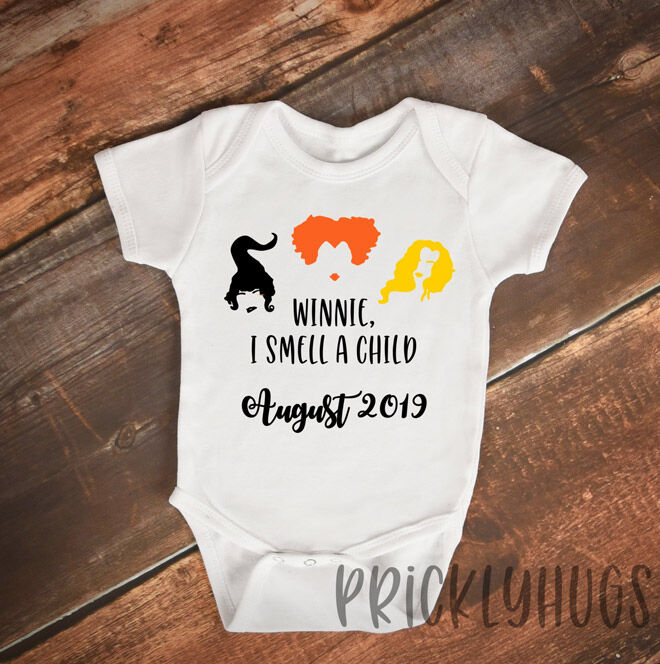 I smell a child ($27.18): The classic 90s movie makes for a brilliant pregnancy reveal in October.

Read next …
Want even more Halloween ideas? These next articles have all our favourites:
Got a little pumpkin in the oven?
Feeling like a ghostly chef with constant cravings? Worry not, Mama-to-be! Pregnant mamas just like you are baking in our due date Facebook groups, sharing tales of cravings and preparing for the ultimate arrival.
Become a Grapeviner and join the squad today!