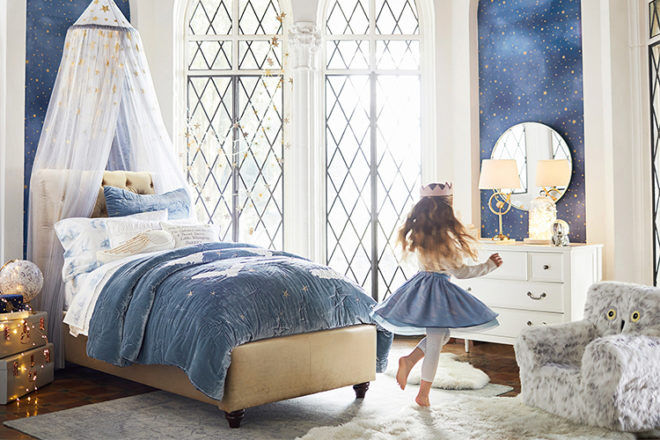 Creating an enchanting space for kids is as simple as the wave of a wand and the whisper of a spell, with Pottery Barn Kids launching a captivating Harry Potter collection
A treasure trove of delights awaits, with each beautifully designed piece sure to bewitch mini muggles (and their parents). From a Hogwarts Express Train Bed to enchanted cot sheets and snitch baby mobile, the beautifully crafted Harry Potter collection is designed to put a magical twinkle in the eye of big and small fans.
The Harry Potter Collection by Pottery Barn Kids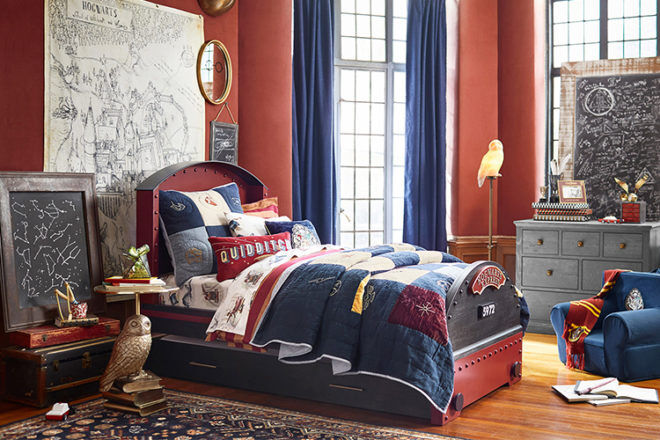 Inspired by the iconic wizarding world of Harry Potter, the Pottery Barn Kids collection invokes a sense of mystical wonder. Every carefully curated piece works together to create a truly otherworldly feel in a baby or child's space.
Drawing inspiration from much-loved characters from the books, while nodding to true-to-movie details, there's everything from linen to decorator items and comfy, furry chairs.
And there's even a magical Harry Potter twist on Christmas.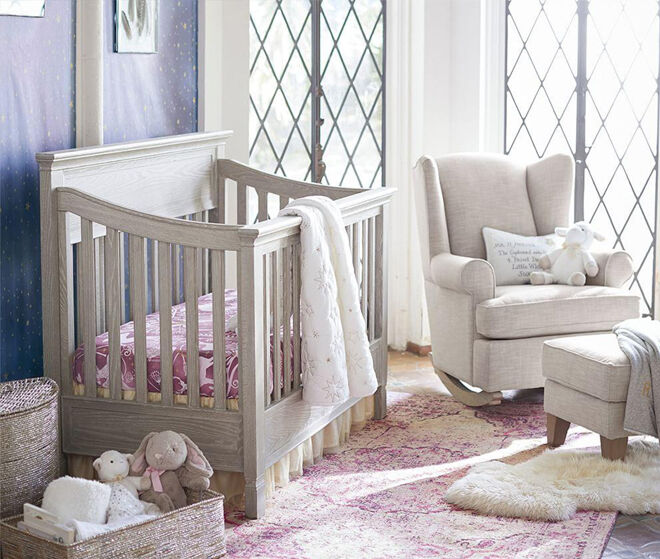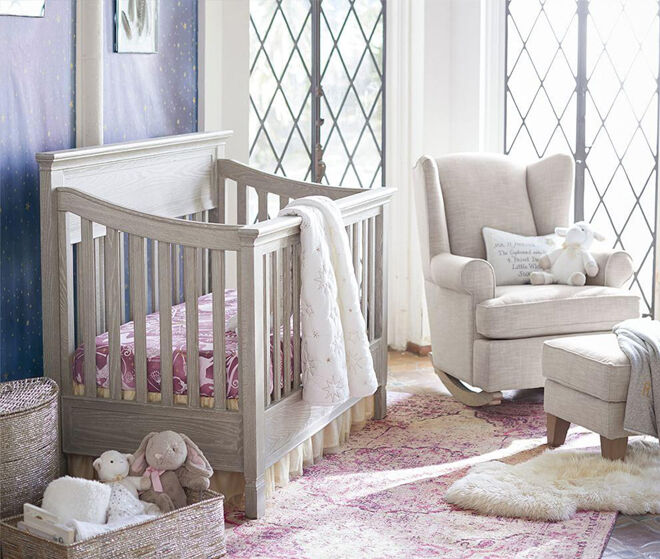 For the youngest Harry Potter fans, the nursery collection conjures up a truly mystical feel. The Patronus Damask Baby Bed Linen (from $39) is a super sweet palette for a gentle introduction to the world of wizardry.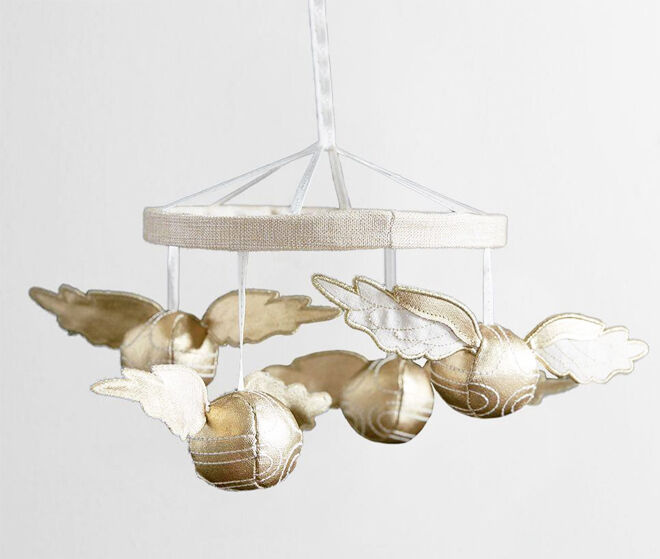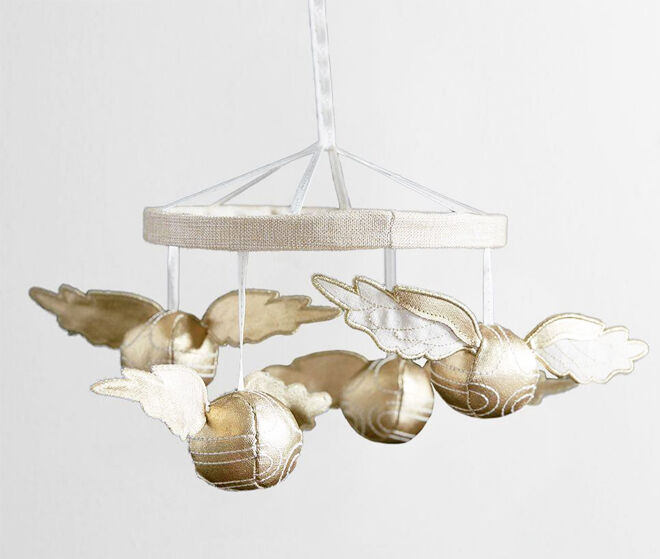 Watching golden snitches fly overhead on a Harry Potter mobile ($79) is a beautifully serene way to lull your little muggle to sleep.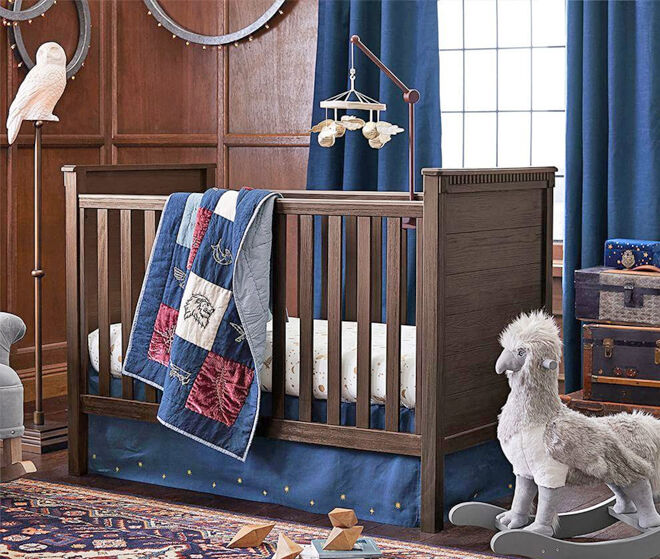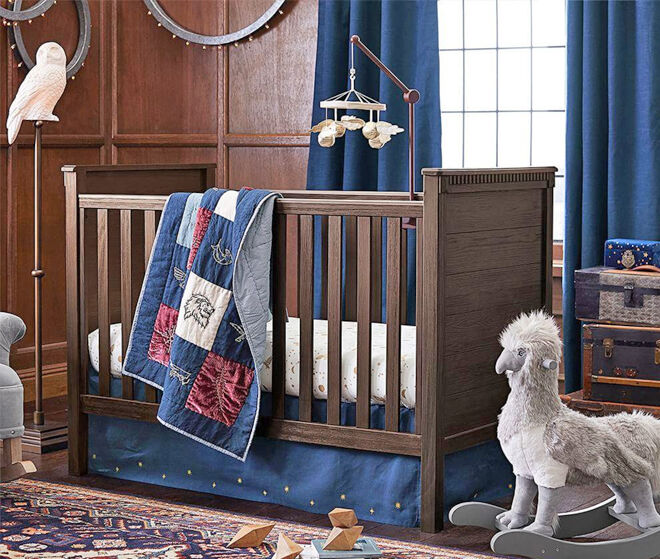 Dusty blue hues create the ultimate Harry Potter-themed nursery. The Enchanted Night Sky Baby Bed Comforter ($199) is a triumph of hand stitching (and just a little sprinkle of magic).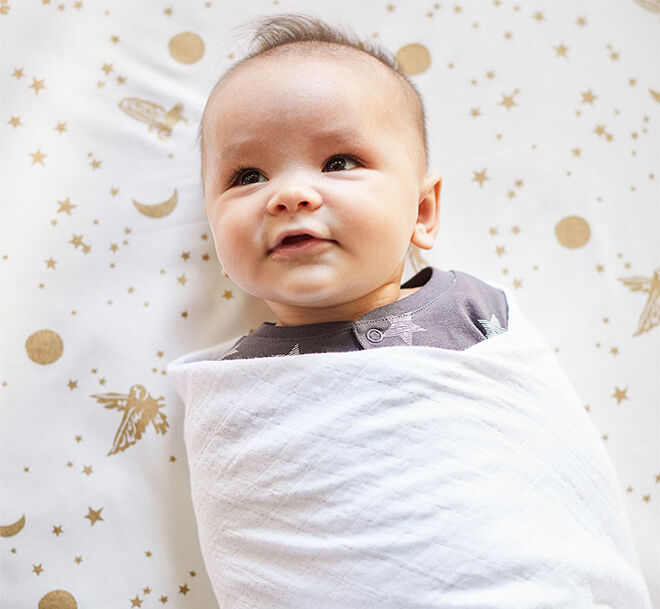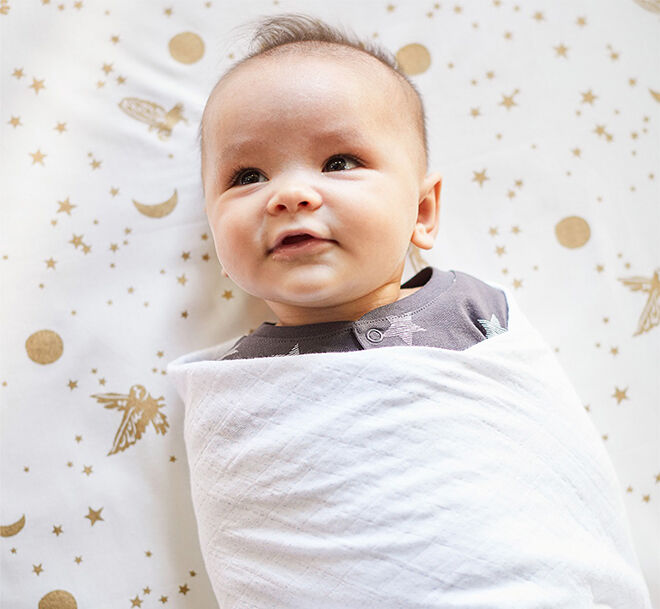 Who doesn't want their little wizard sleeping atop a bed of stars? The Harry Potter Organic Enchanted Fitted Cot Sheet ($39) is the stuff dreams are made of.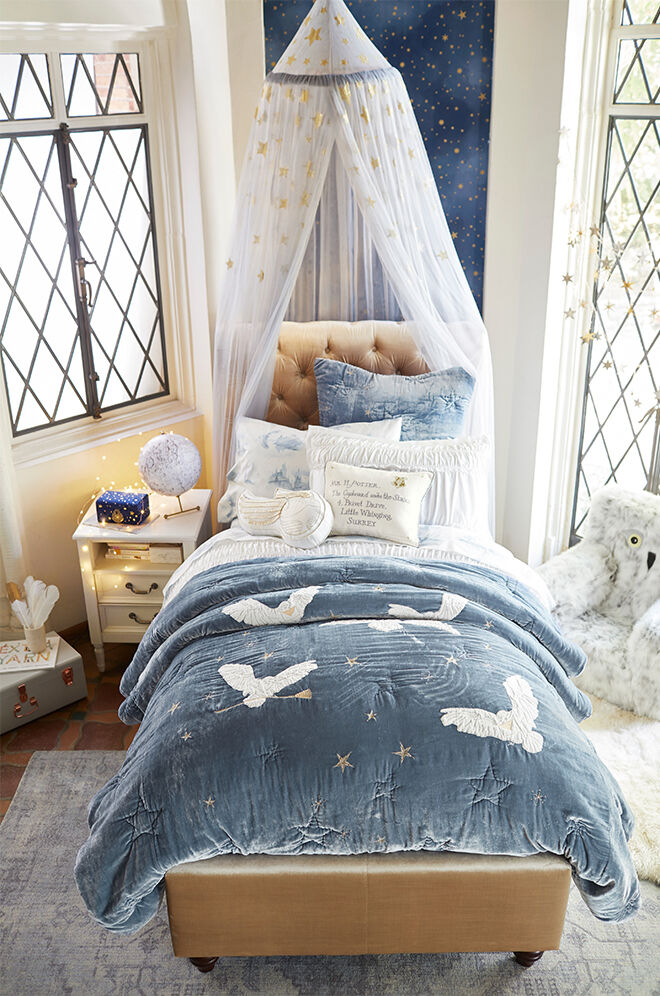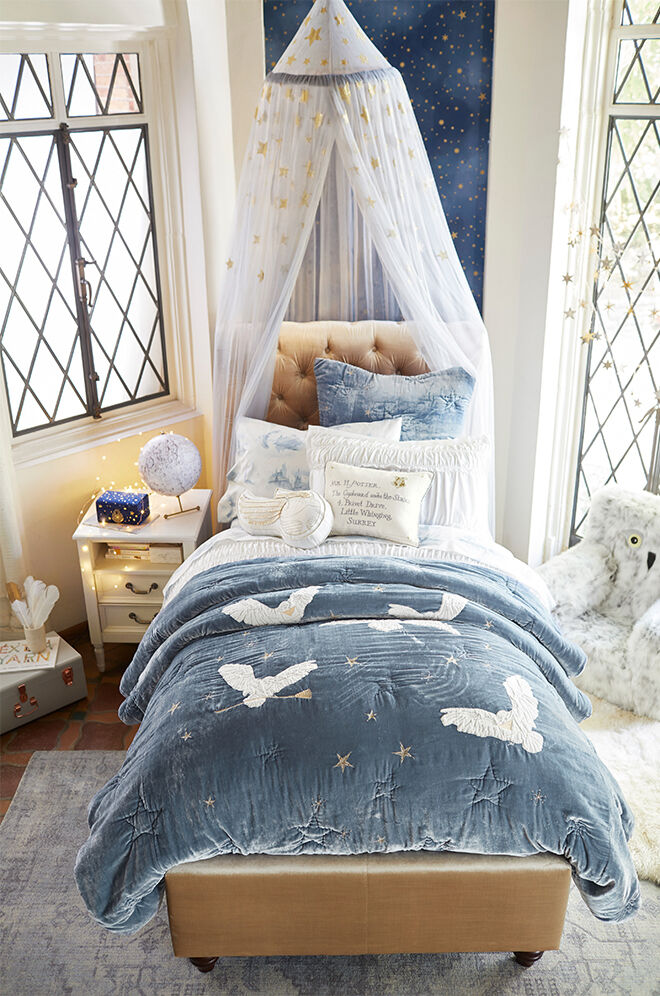 Cosy, soft and utterly bewitching the Harry Potter Hedwig Comforter (from $279) is features Harry's very own owl delivering a package amid a backdrop of stars.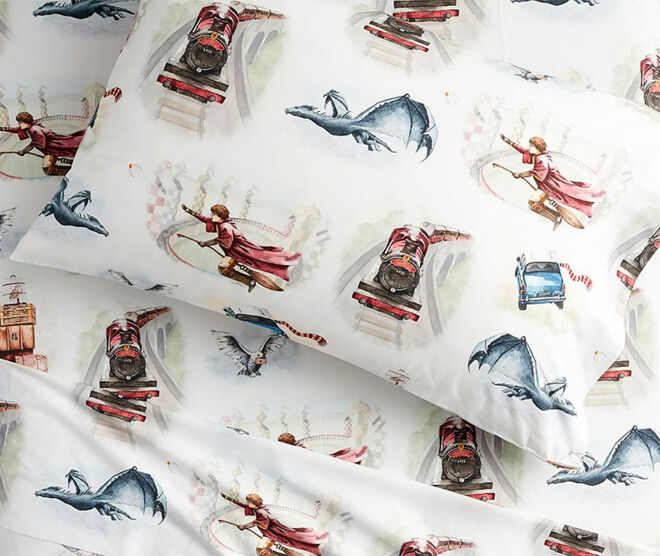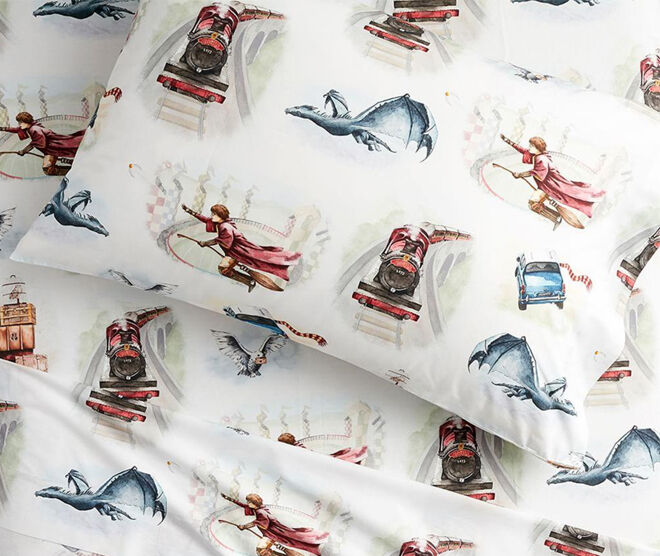 A sleepy head on a storybook bed. Harry Potter Organic Storybook Sheet Set (from $119).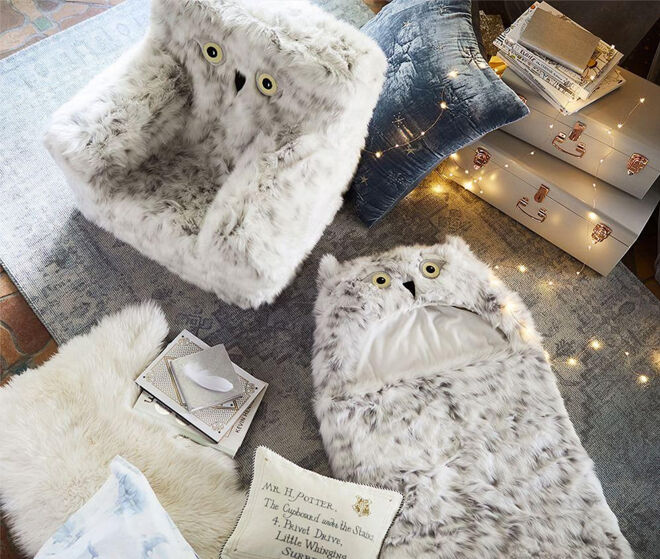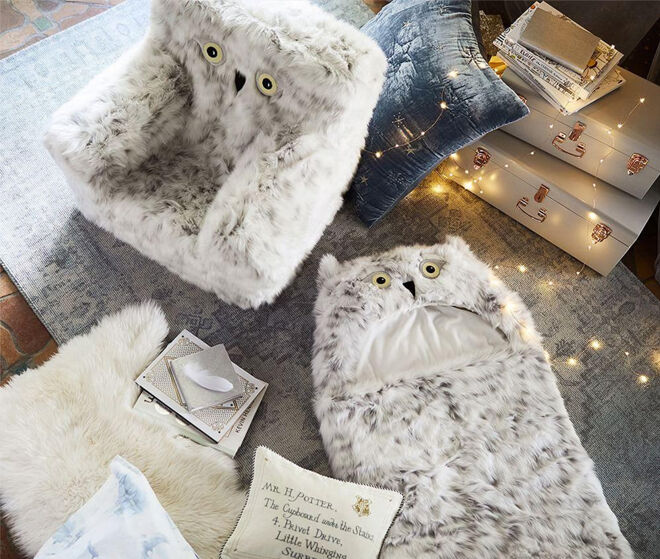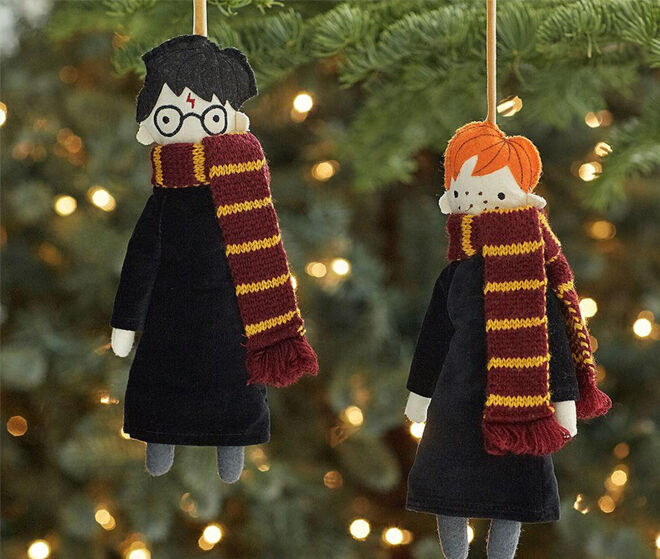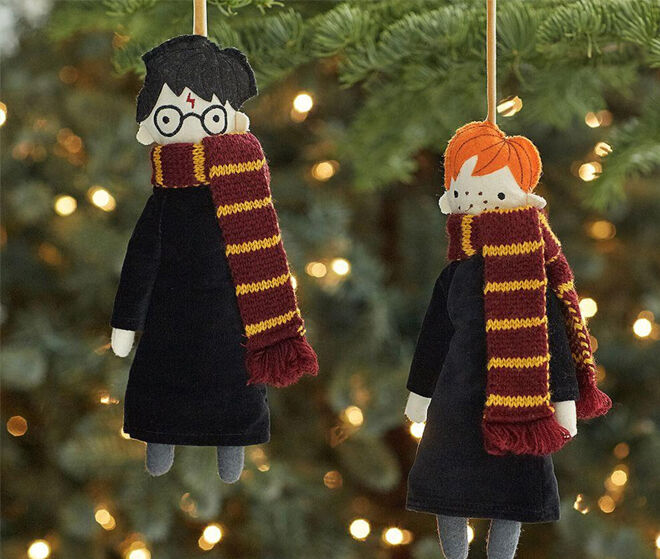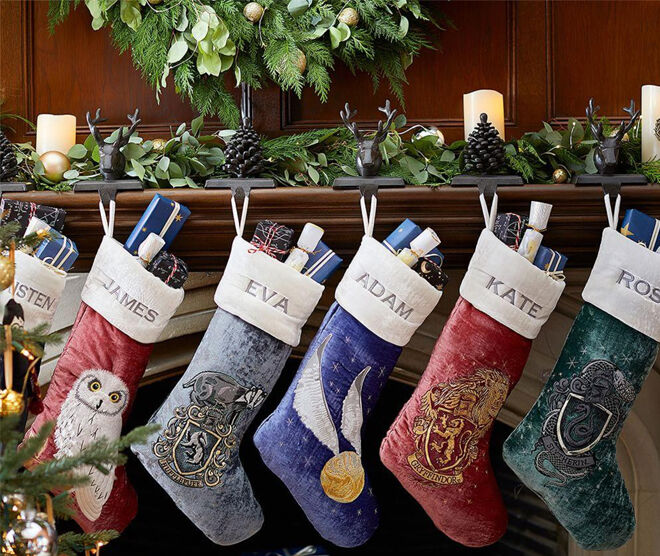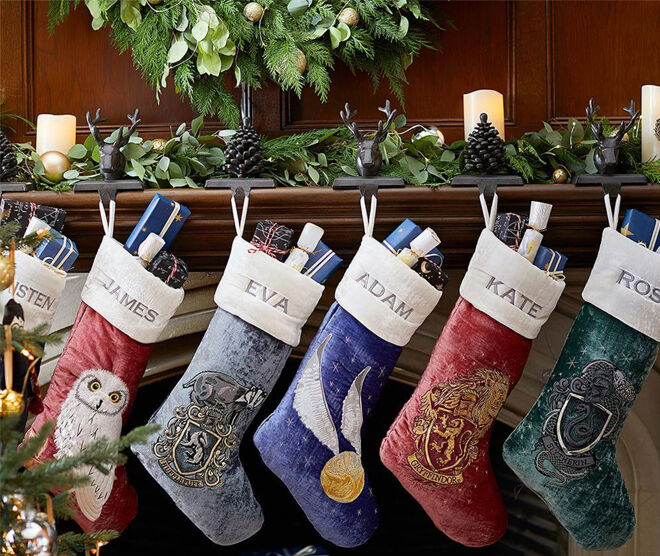 And just when you thought Christmas couldn't be any more magical, now there are personalised Harry Potter stockings that can be hung with care ($54).
The Harry Potter collection is available online at Pottery Barn Kids, or instore.