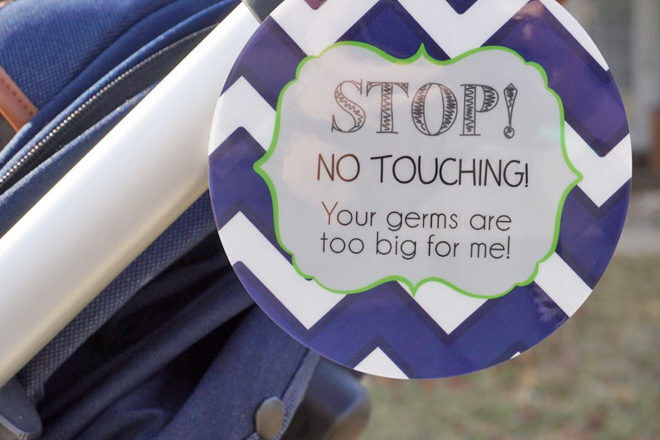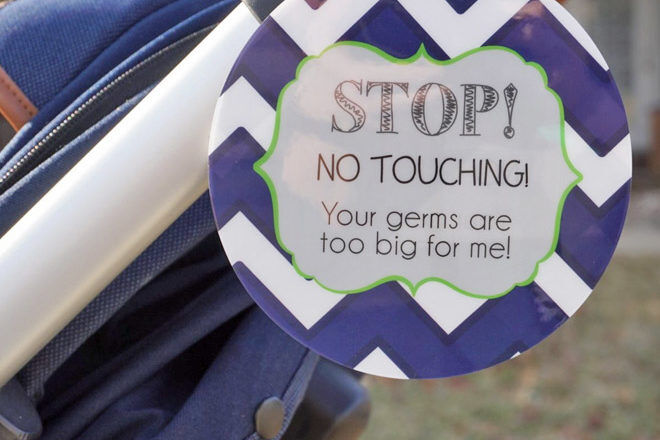 Tagz 4 Tots are clever signs designed to attach to prams, baby capsules and even baby carriers and warn others that you'd like them not to touch your bub.
There are signs that exclaim, 'Stop! No touching, your germs are too big for me' for newborns as well as tags for preemies, twins and babes who've had heart surgery. Other signs simply ask to make sure hands are washed before touching the baby. The signs are made from wipeable plastic, with room on the back to write contact information or other medical info about your baby.
Available in Australia online at Amazon ($6).
A sign of the times