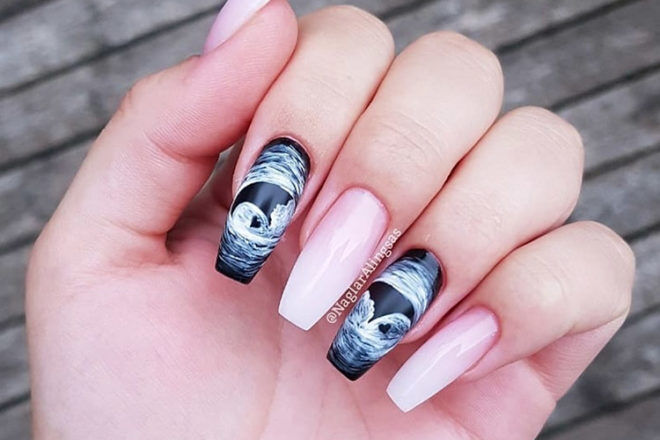 If you're looking for an ultra unique way to tell the world you're having a baby, the latest pregnancy reveal trend has nailed it. Literally.
Mums-to-be are using their ultrasound images to create nail art that doubles as a pregnancy reveal. While there are a host of creative ways to reveal a pregnancy this latest arty trend is raising a few eyebrows.
UK beautician Sarah Clarke started offering the unique ultrasound nail art service to her clients earlier this year, and before she knew it she was snowed under with requests. She was forced to get creative with her handpainted nails.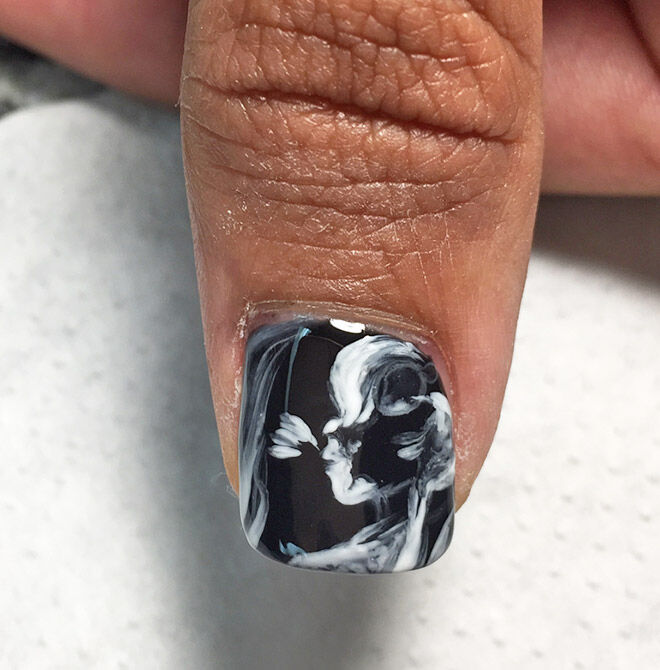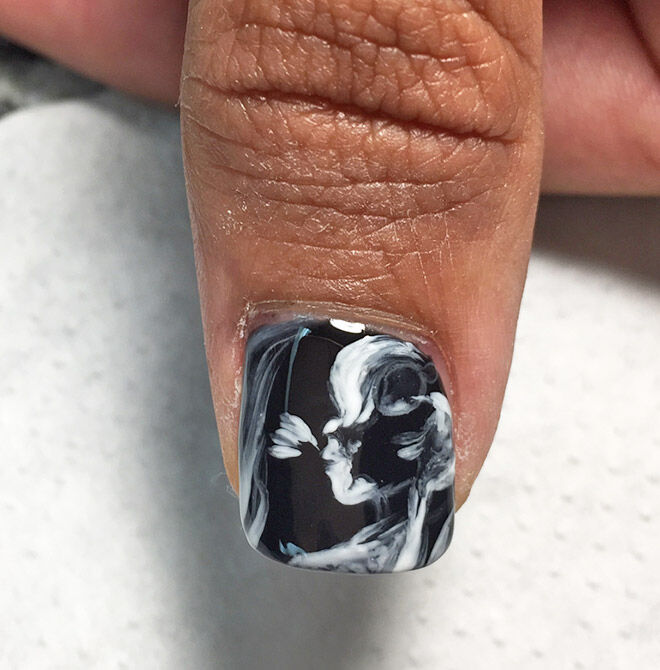 "Due to an unbelievable amount of demand for the scan nails I have decided to offer them on an express tip," she wrote on a Facebook post. "I hate to disappoint people by not giving them an appointment and I'm booked up two weeks in advance minimum now.
"So if you send me your scan pic with your full name and address I will put the picture on to a tip that you can then get a nail tech to apply for you. Also, this offer is available to other nail techs so they can apply them to their own clients. The nail will be sent in a presentation box so you can keep the tip as a keepsake as many people have already asked for. I am currently getting hundreds of messages an hour. The price including free delivery is £25."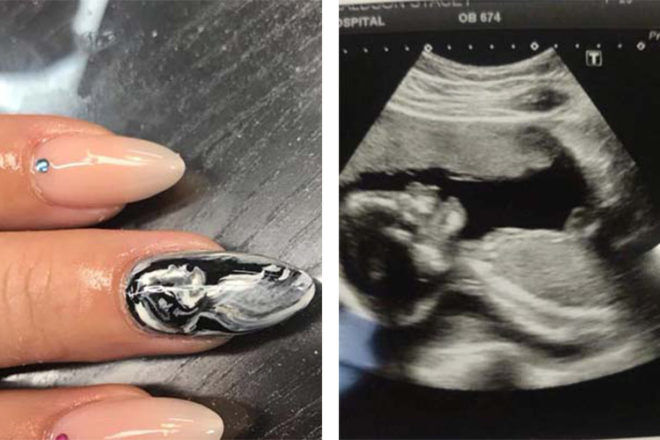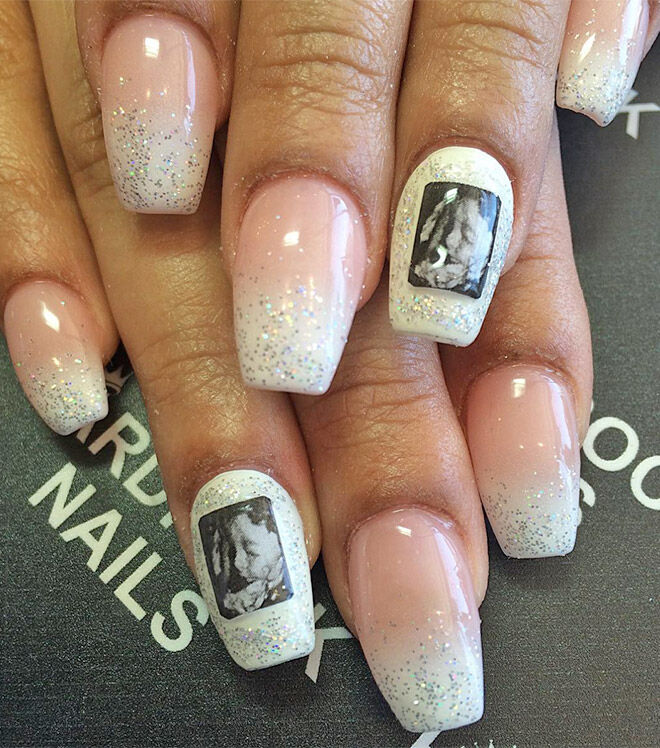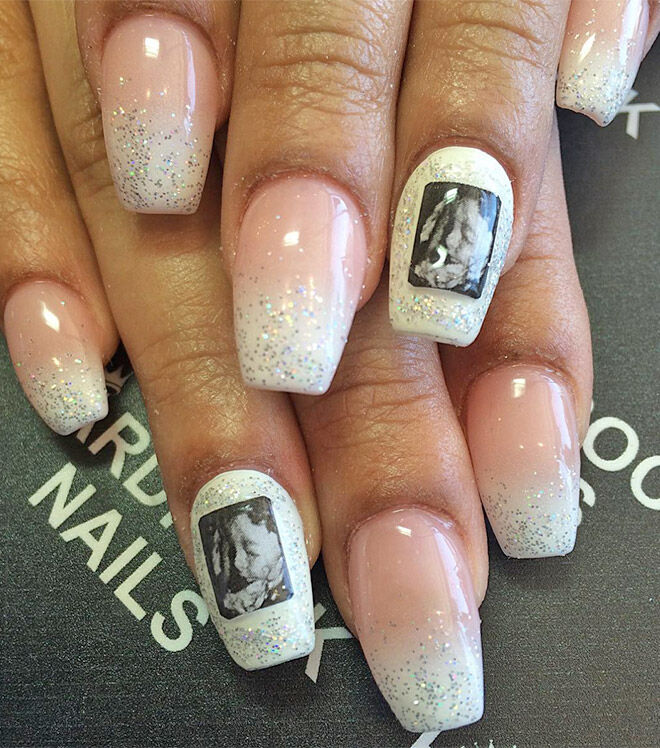 The trend has taken off, with other mums-to-be posting their ultrasound nail images on their social media accounts. While many are using the nail art for pregnancy reveals, others who have suffered pregnancy loss say it's a way to remember their babies.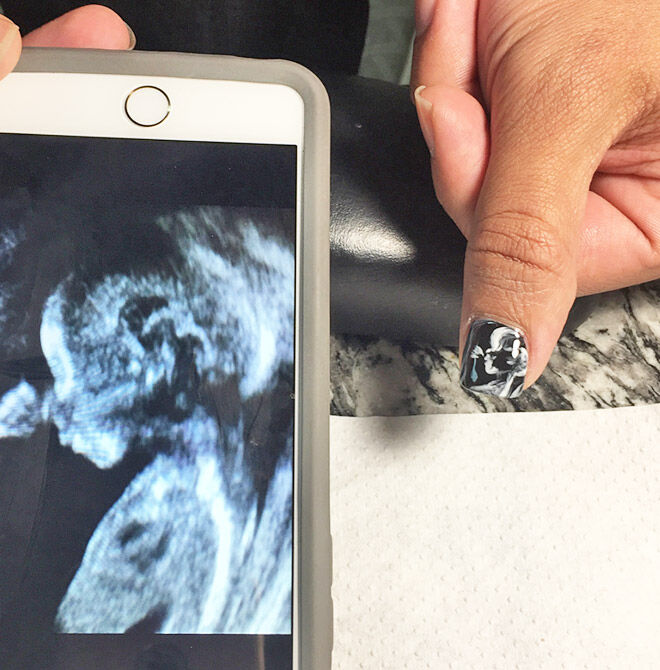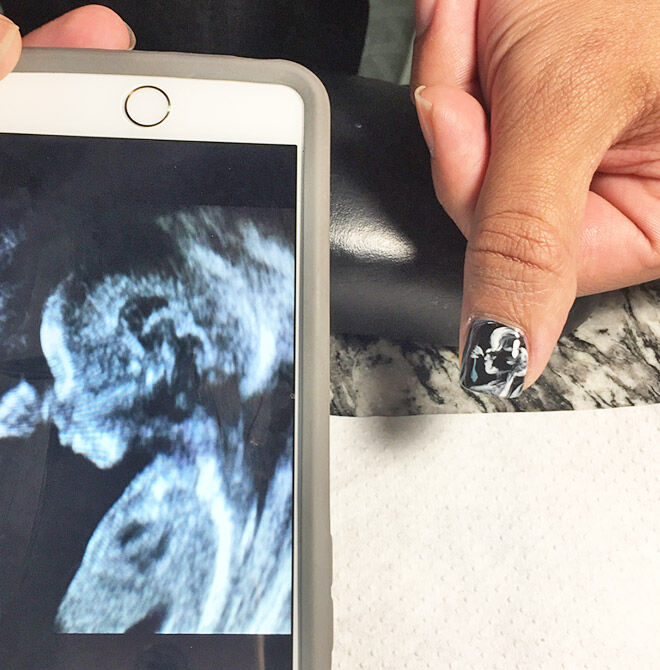 Read next…
These next articles will get your creative juices flowing with ways to display your images, what to expect and what you may not be expecting when you see your ultrasound.
Join our Facebook pregnancy groups
Expecting a baby? Join one of our closed Mum's Grapevine pregnancy Facebook groups for non-judgemental support from other mums due at the same time as you. There's lots of tips and a help on what to buy, why you're feeling that way and so much love and excitement when it's your turn to announce your little one.
Click below and join your group today.
Images: naglaralingsas, lovelily_official, Sarah Clarke Nails, ladii_steel