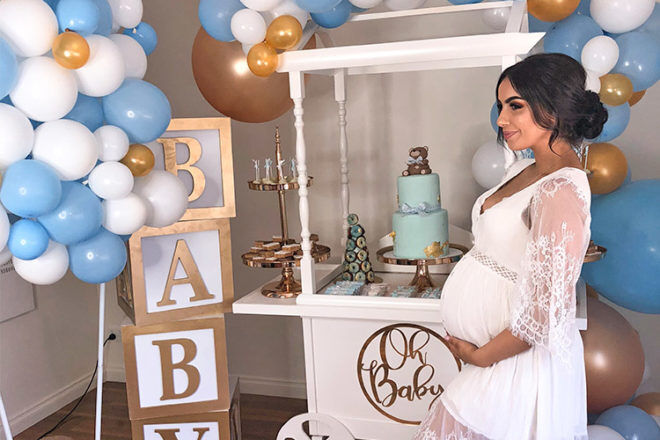 If you're searching for an adorable baby shower theme, take a little pause and breathe in this gorgeous celebration for second-time mum Yasmina. The clever Victorian mumma hosted a magical afternoon of platter grazing, fun games and tea to herald the upcoming birth of her baby boy.
A cart heaving with sweet delights was the centrepiece for the 'bubbly-themed' baby shower, with guests treated to baby shower games, cheese platters, dessert and warming drinks. The guest of honour organised the gorgeous event for 50 of her friends and family, playing hostess at her home at 30 weeks pregnant.
Hats off to you Yas (who is a member of the Mum's Grapevine due date groups), you created a stunning celebration!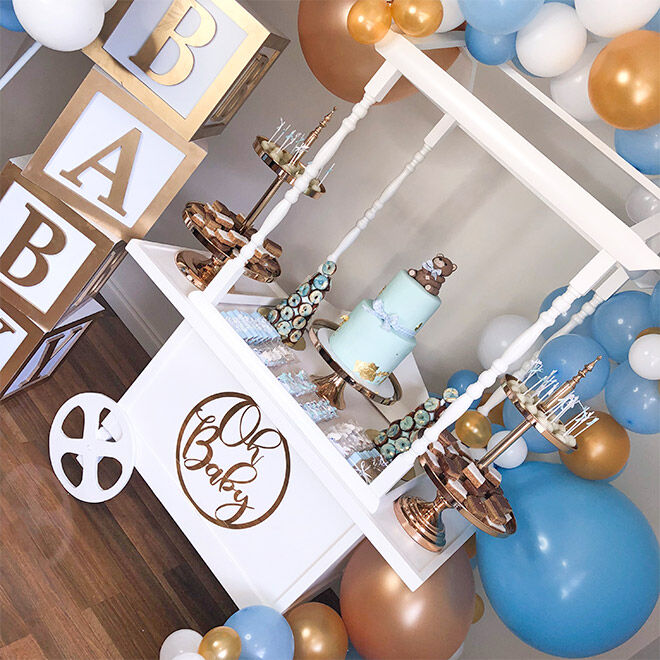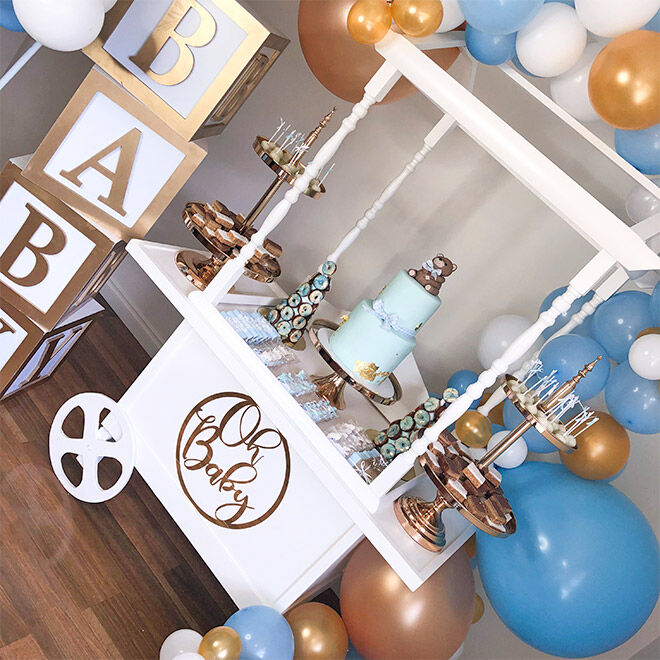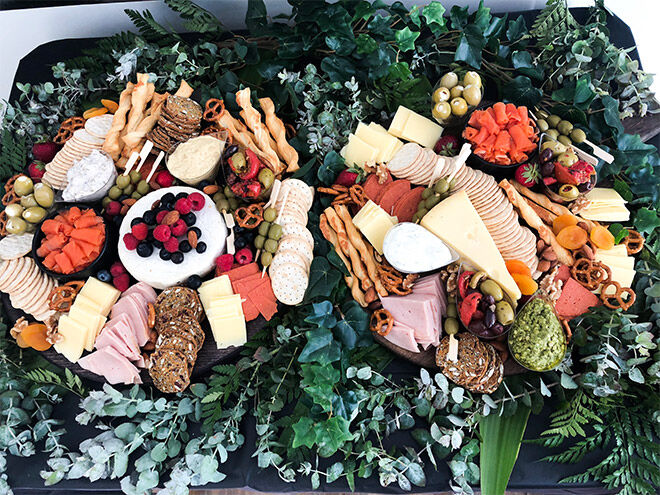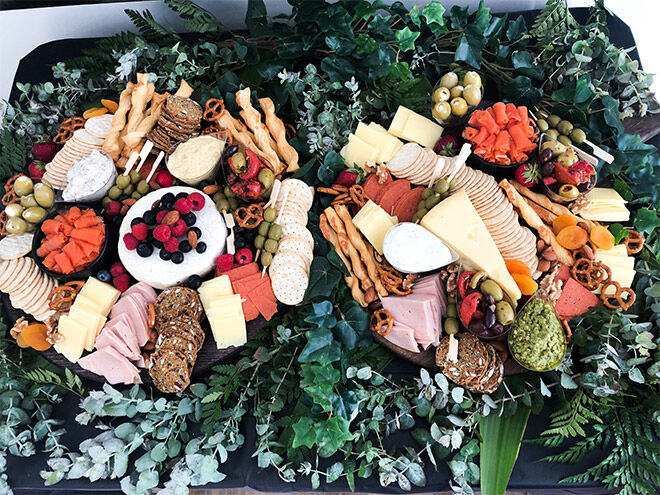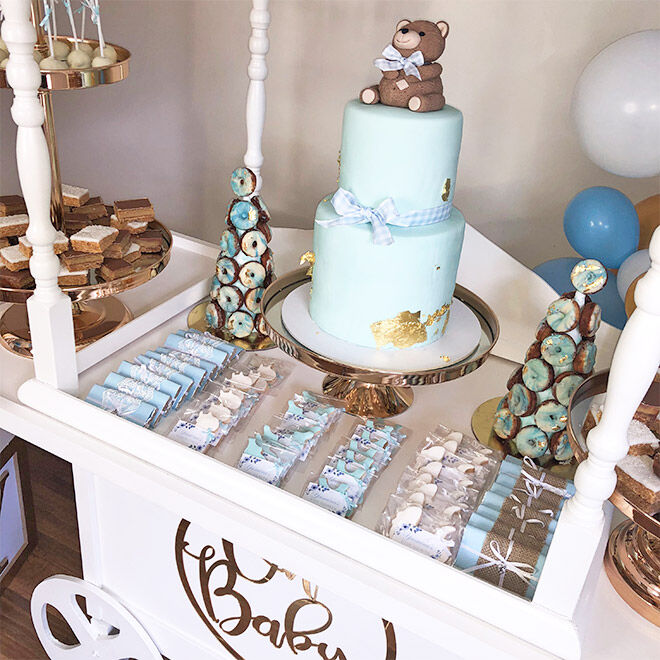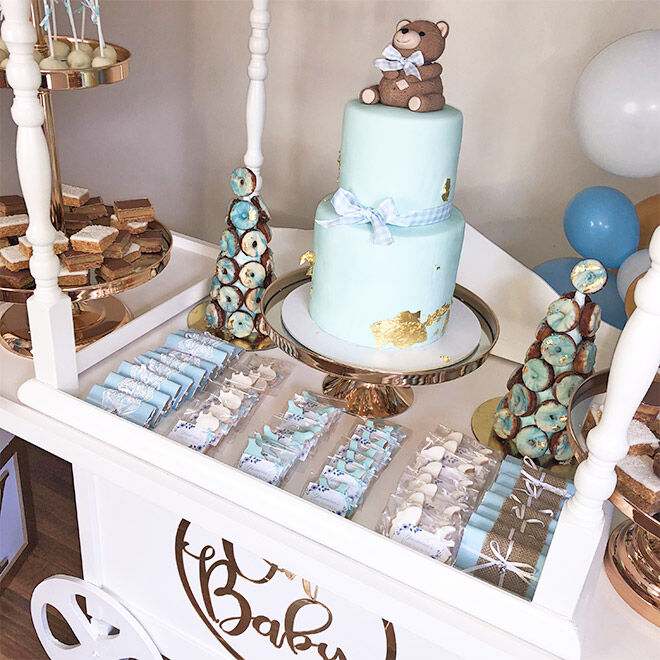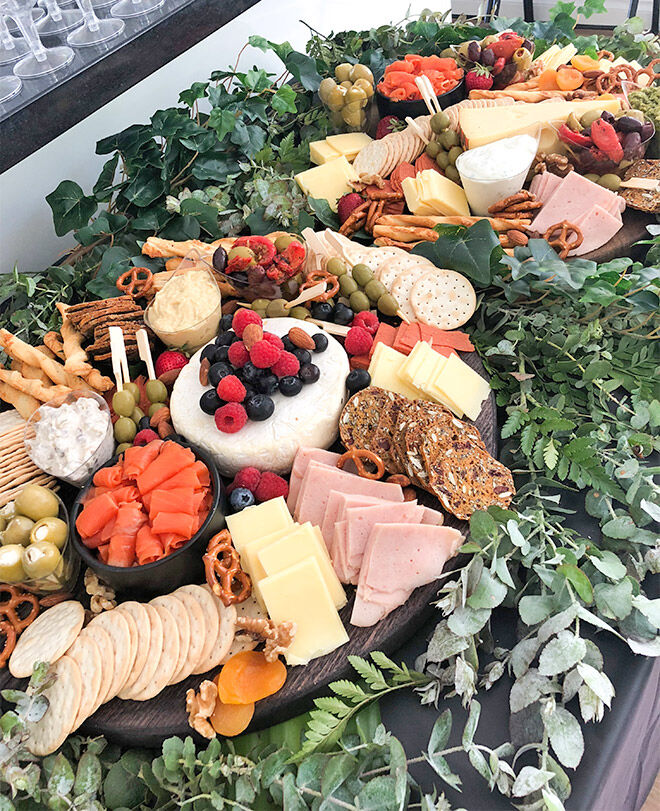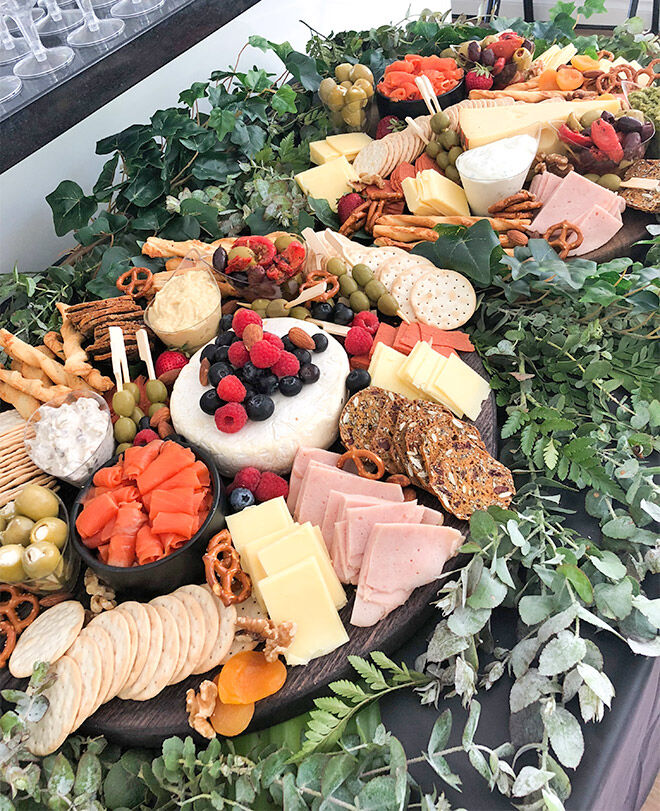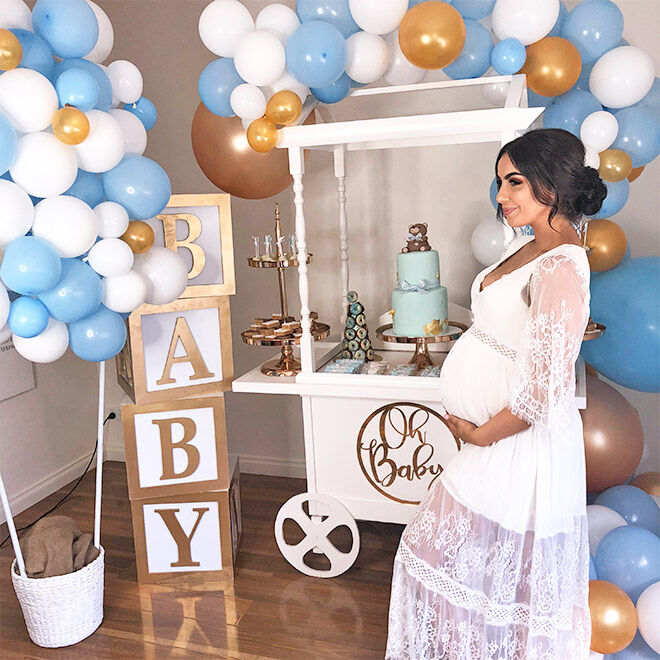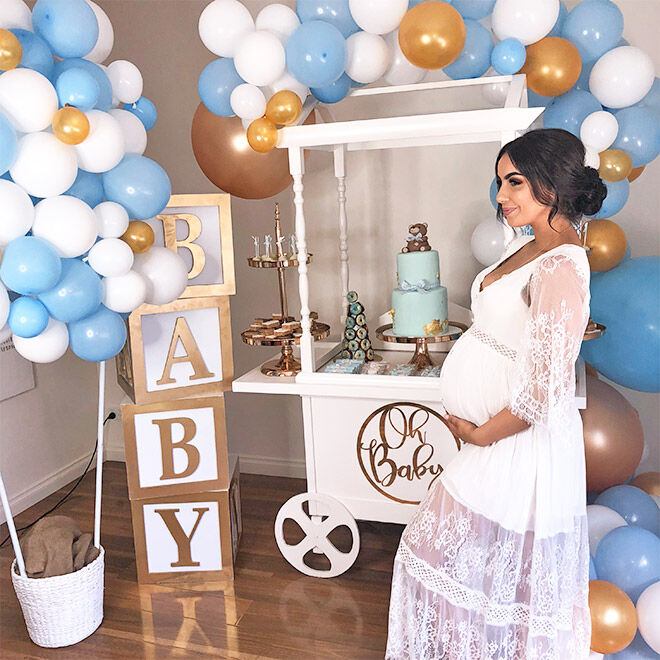 Shop the baby shower
Want to know where you can snap up Yasmina's beautiful baby shower dress, or how to get your hands on the delightful dessert cart? All the info is below.
Read next …
Planning a baby shower? We've got lots of inspiration and how to guides to get the creative ideas flowing.
• 14 boho baby shower cakes
• 9 modern baby shower favours your guests will love
• 101 baby shower theme ideas: A to Z guide
Share your baby shower …
Got a wow-worthy baby shower you'd love to share with us? We'd love to see it, just click below.