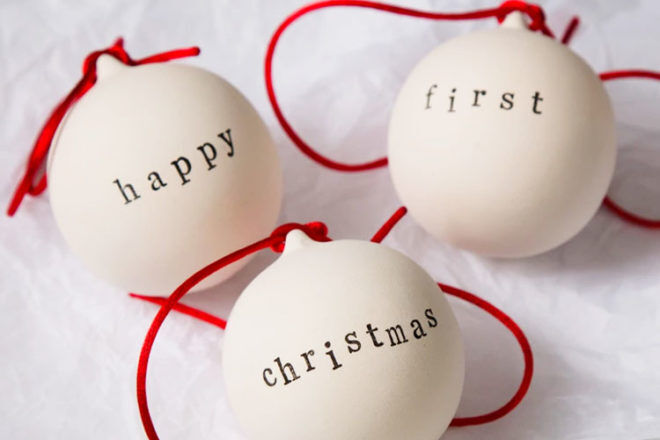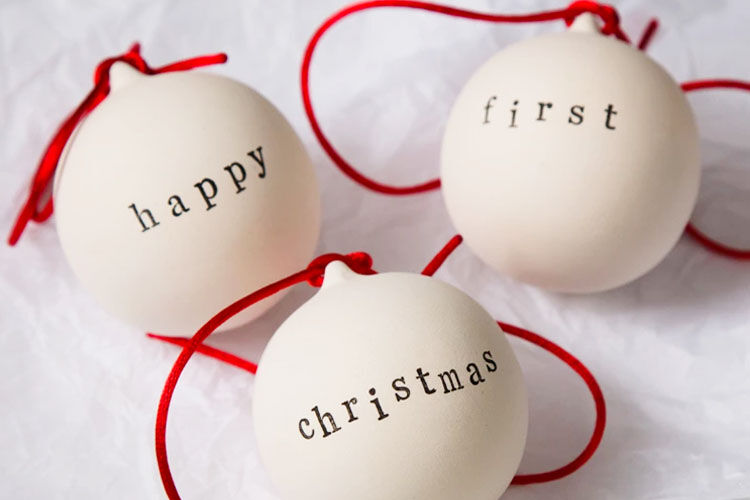 There's a shiny new star in your sky this Christmas – a little one who gets to share the joy of Santa, carols and family feasting for the first time. So it's only fitting that a special new decoration is added to the Christmas tree in honour of Santa's newest elf.
Baby's first Christmas tree ornament is something that will bring back beautiful memories every year. From personalised baubles to wooden letters to Santa, there's an adorable decoration perfect for your tree.
Here are our top 12 picks for baby's first Christmas decorations.
Special delivery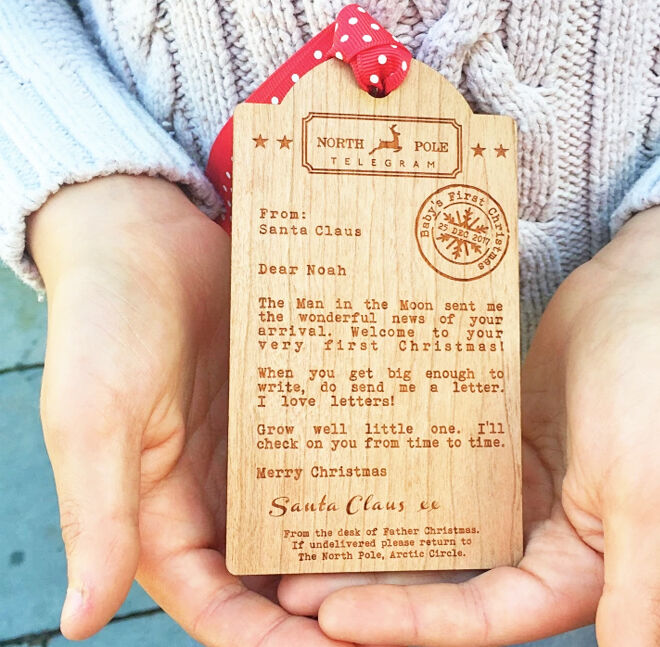 Letter from Santa ($60.50): A certified letter from the big fella himself proclaiming the birth of your own Christmas gift, and asking the new arrival to keep in touch.


---
A tree for a tree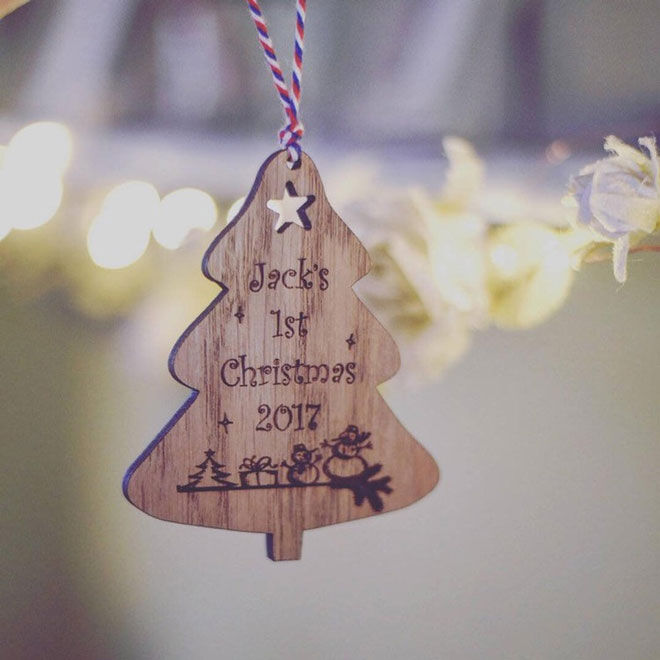 Wooden Christmas Tree ($9.77): A dainty little tree to add to your own tree, marking a very special Christmas.

---
When time stood still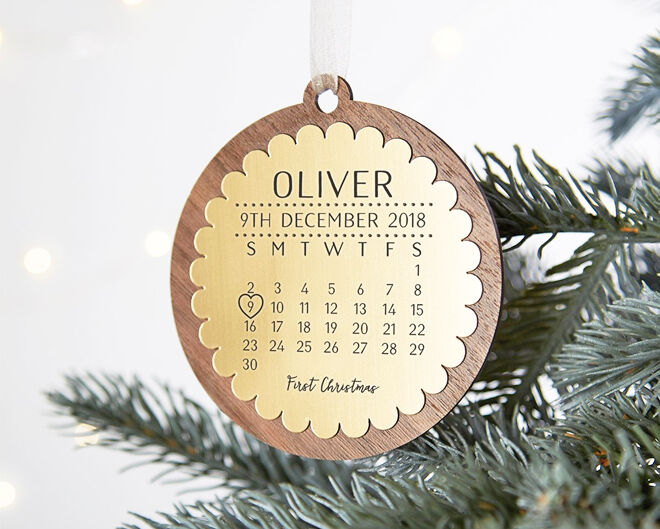 Circle the date ($29.38): Personalised with bub's birthdate, this beautiful decoration will only become more treasured with time.

---
Tiny booties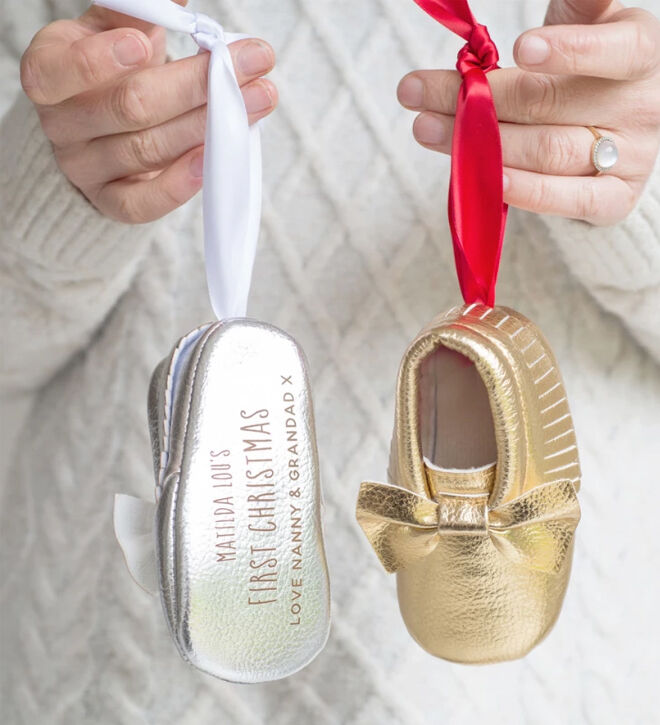 First Christmas Booties ($40.26): Personalised teeny tiny booties on a tree are just too cute – something to remember just how small they were.

---
Beautiful baubles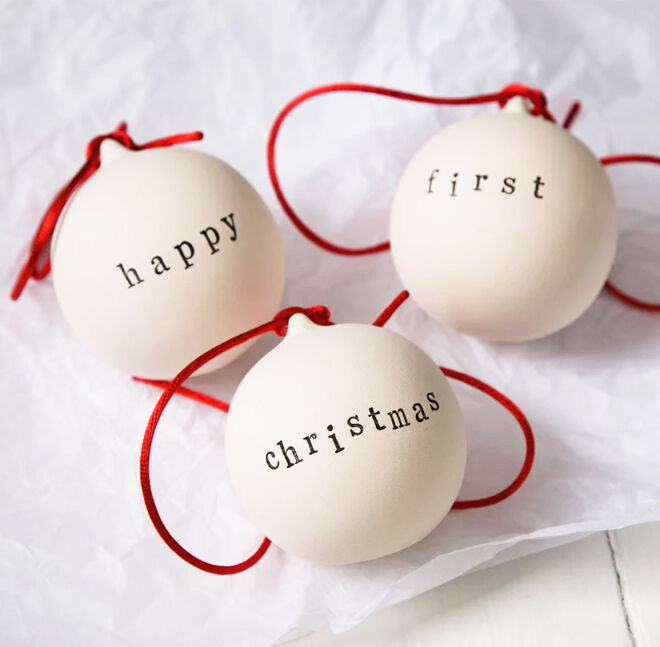 First Christmas baubles ($72.60): These delicate ceramic baubles tell a story of a Christmas first, and are beautiful enough to become a family heirloom.

---
Woodland wonderland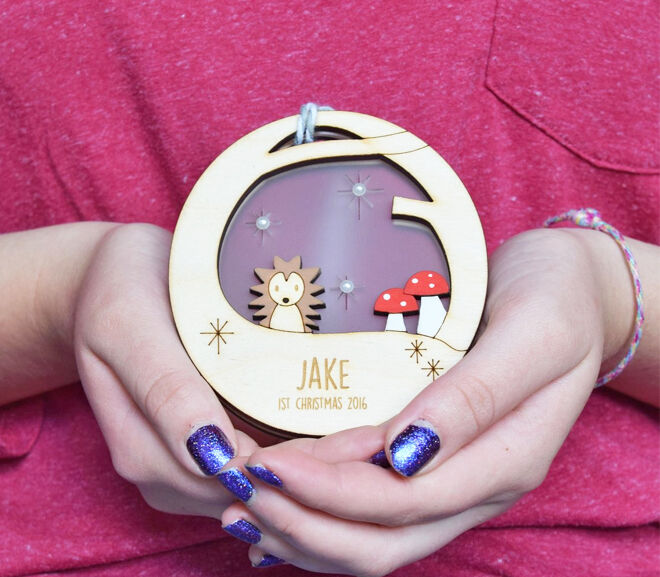 Hedgehog Christmas ($31.34): A little woodland scene, capturing the magic of a new arrival and their first Christmas.

---
Acorn delights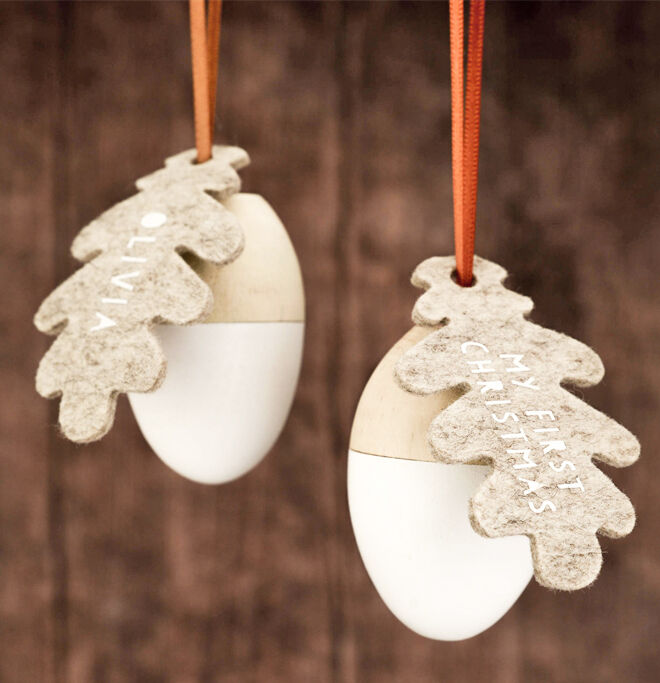 Christmas acorns ($29.28): Subtle, muted and beautifully crafted, these acorns whisper how truly magical that first Christmas is.

---
Simply stunning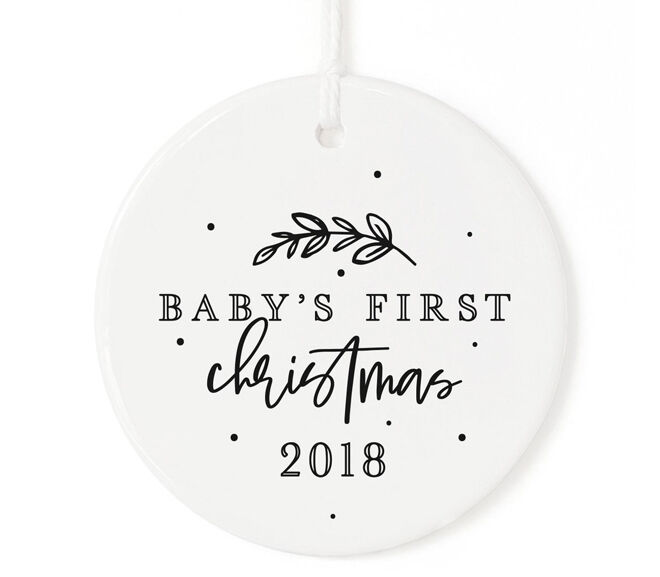 Ceramic ornament ($24.32): Subtle and simple, this delicate ceramic ornament will stand out as a reminder of a year of firsts.

---
Dear reindeer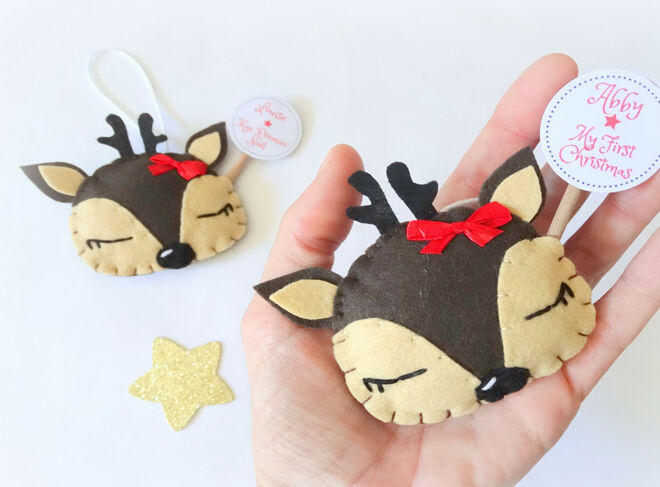 Felt reindeer ($19.98): Cute little reindeer with signs proclaiming there's a new elf in town!
Stitch in time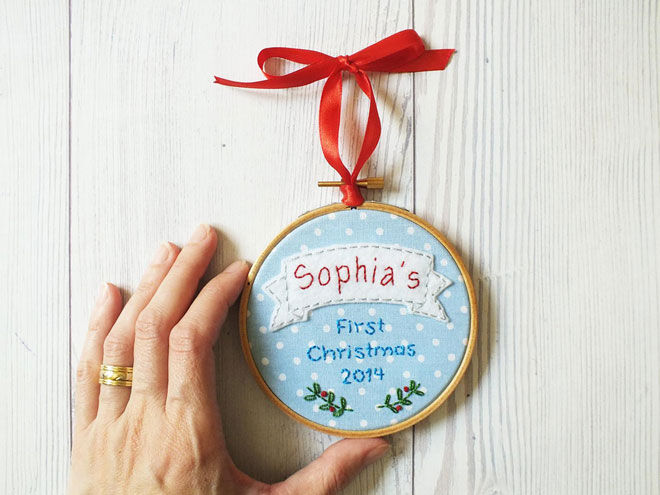 Hand-stitched decoration ($60.85): Detailed and utterly stunning, this embroidery loop decoration is a true statement piece.

---
I'm the gingerbread man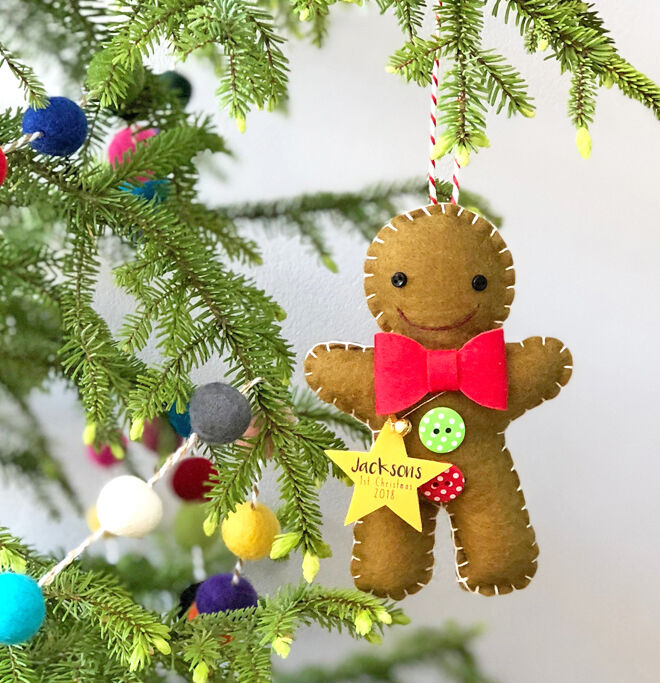 Sweet gingerbread man ($27.42): Such a cute little fellow to tell the world it's a very special Christmas in your house (also comes in a super cute llama as pictured at the top of the post).

---
Handmade with love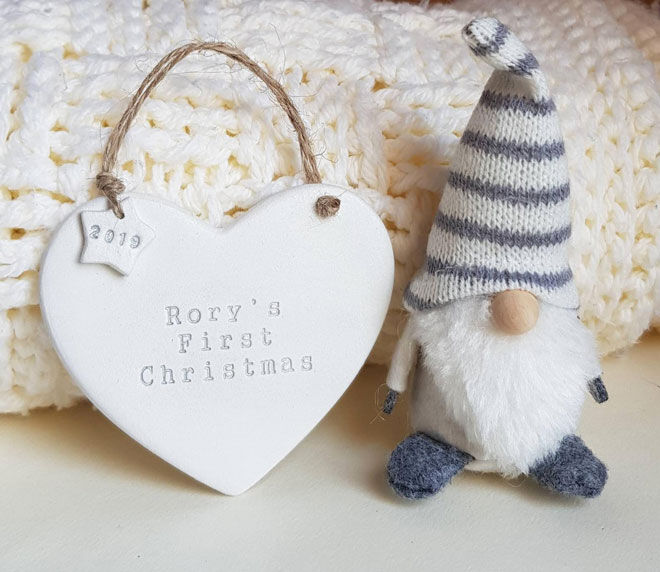 Handmade clay heart ($28.62): It's hard not to fall head over heels for this keepsake clay ornament.

---
Searching high and low for the perfect gift for bub's first Christmas? Head over to our famous Gift Guides, they're bursting with clever, unique and out-of-the-box ideas for gifts based on age and stage of development. Happy shopping!