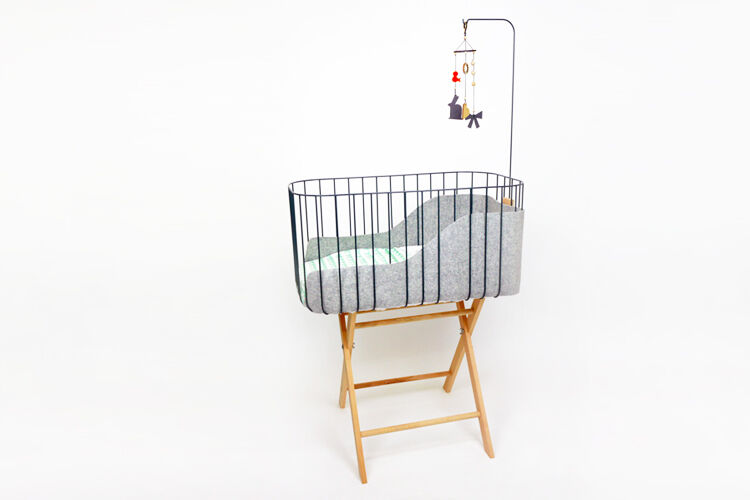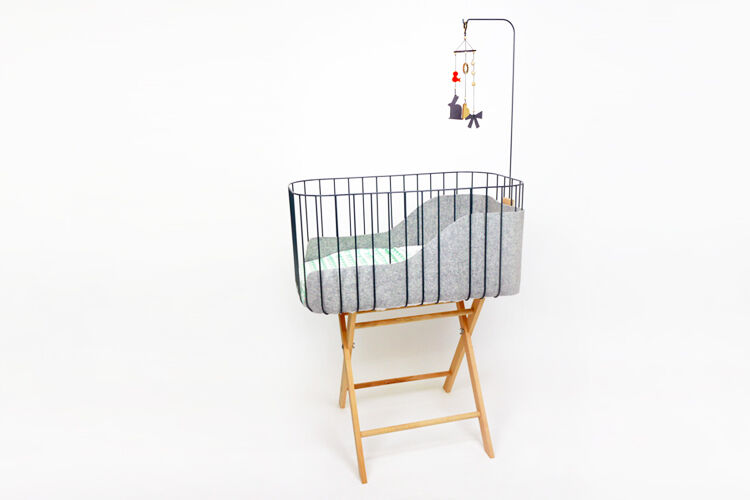 Choosing baby's very first bed is a heart-fluttering moment – it's where your precious newborn will rest their head from the very first moment they arrive home. Bassinet types are typically portable little sleeping areas that are used from birth until about four months, or until bub starts to roll or get too long.
Gone are the days of just one style to choose from.
Bassinet types come in all shapes and sizes, from moses baskets that can be moved to any room and placed on the floor, table or their own stand to swinging cradles and even motorised versions that mimic gentle womb movements. It's worth noting there's no Australian Standard for bassinets, so make sure you read through our article on bassinet safety tips when you're choosing your style.
Here's what you need to know about different types of bassinets.
Bassinet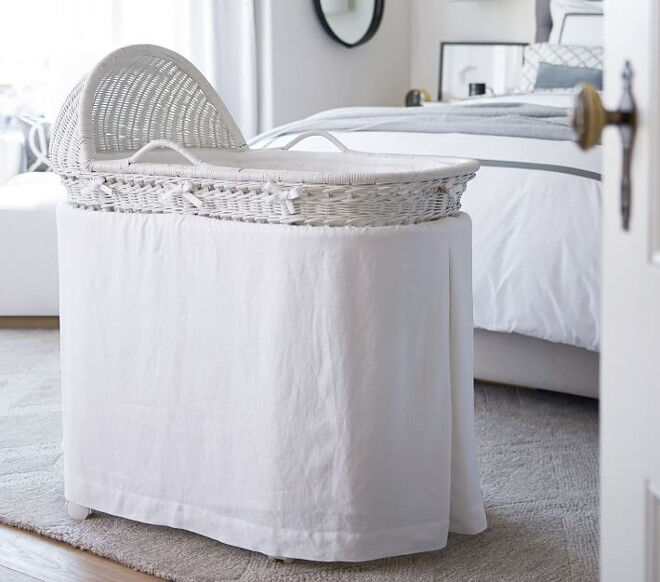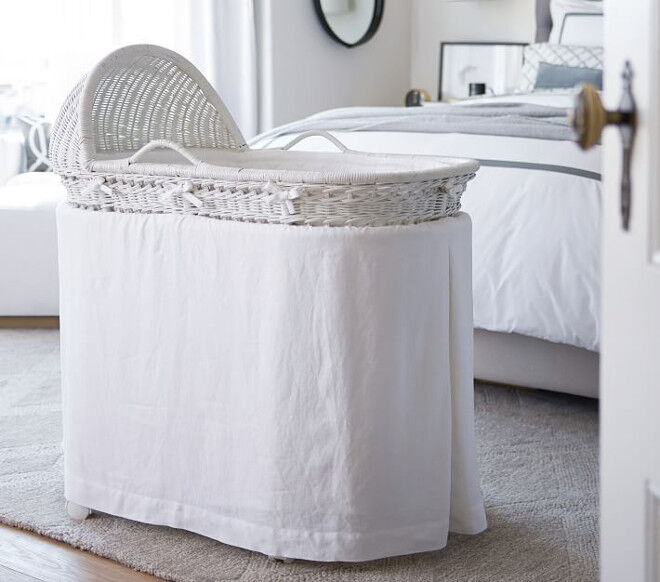 A traditional bassinet is a little bed that comes on a stand, usually with wheels so it can be wheeled from room to room. This beauty from Pottery Barn Kids ($599) has old world charm with modern comfort.
Cradle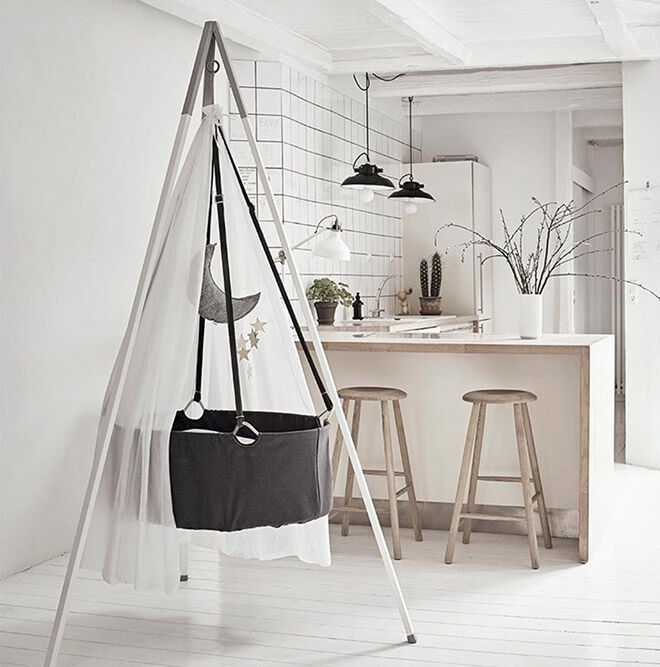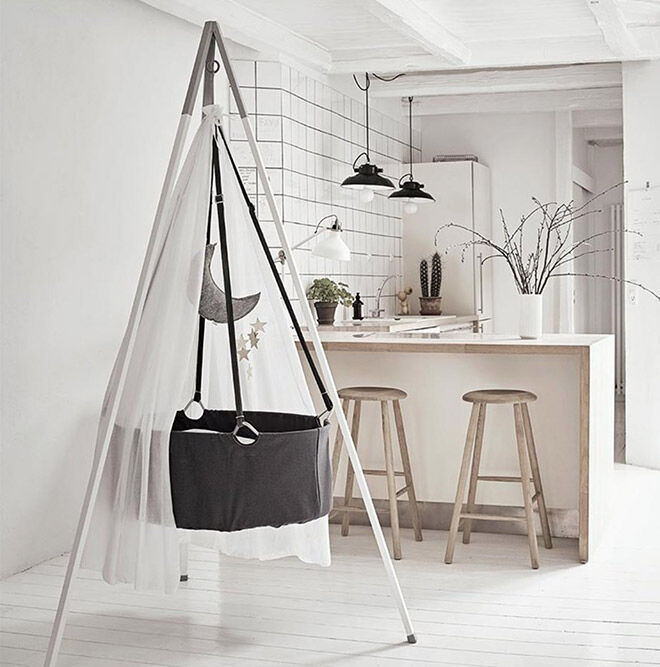 A real statement piece, a cradle sways gently with bub's own movement or in the breeze if set up outside, making for a calming way to self-soothe. The Leander Cradle ($369.95) can swing from the ceiling or a tripod.
Crate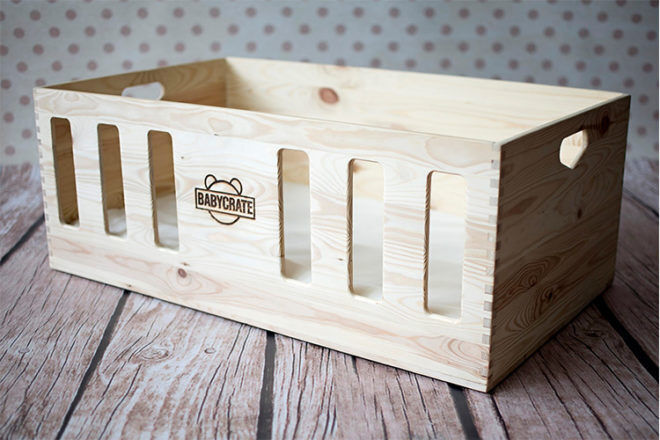 A fuss-free minimalist approach to baby bassinets, a simple wooden crate that can be moved around easily and has peekaboo holes for easy baby spying. BabyCrate (€175) has been successfully crowdfunded and is available for shipping to Australia.
Moses basket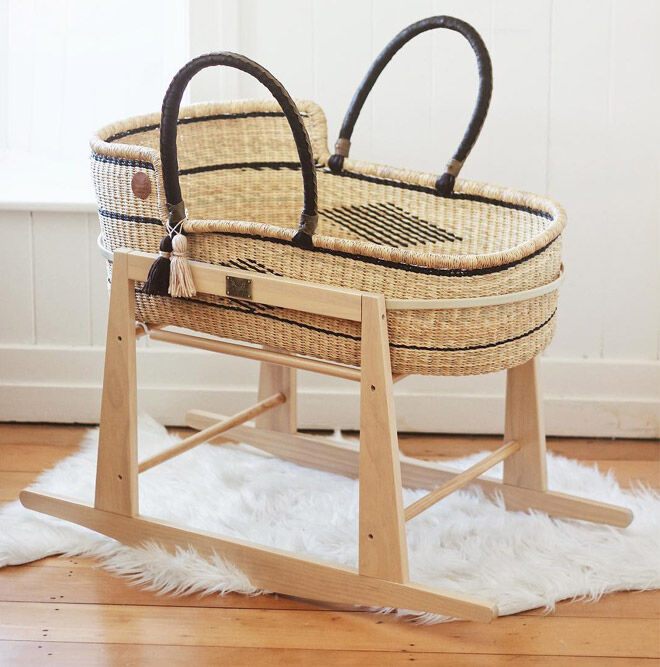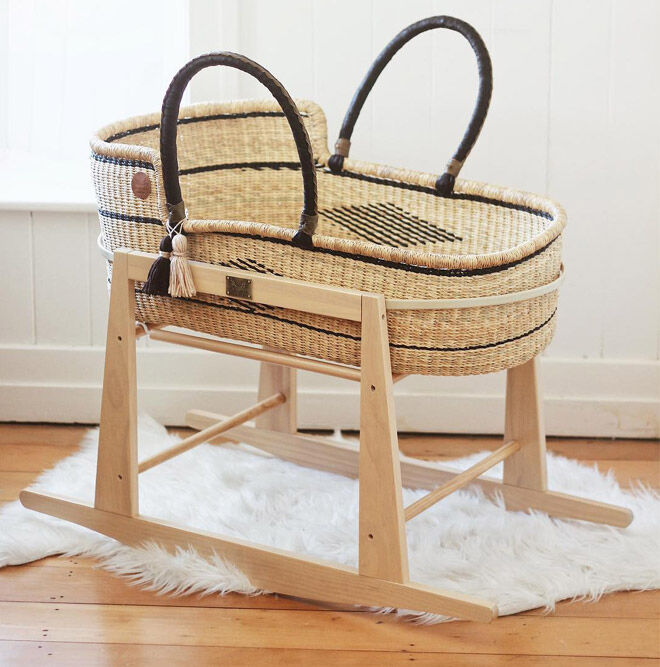 Can be put on the floor, on a safe, flat surface or on its own stand that rocks, a moses basket is super versatile and looks stunning. The Young Folk Collective moses basket ($239, stand $139) is made from natural sundried elephant grass and coloured with traditional plant and mineral dyes.
Sleep pod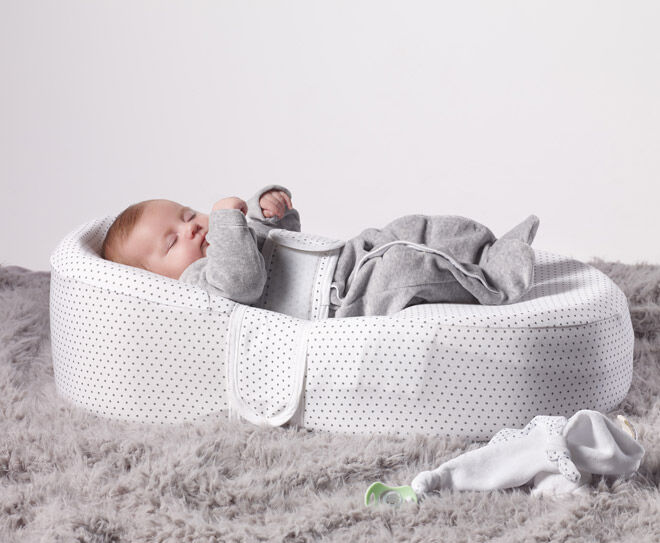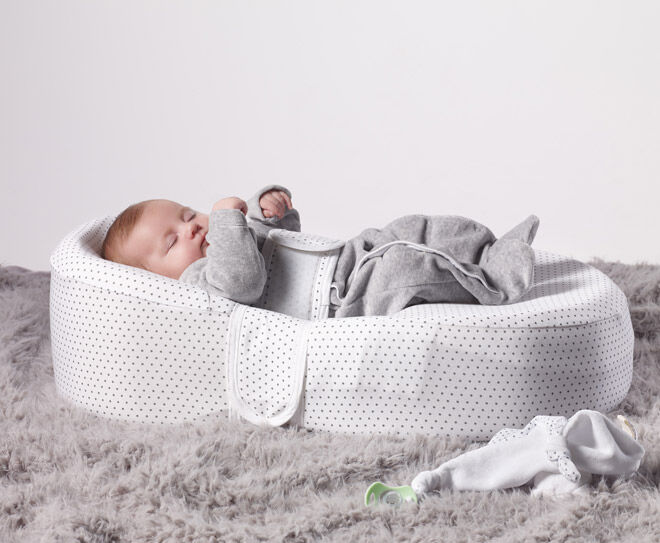 Like a cradling cuddle, a sleep pod curves and hugs baby in a way that makes them feel safe and secure.  The Cocoonababy ($299) helps keeps bubs on their backs when snoozing.
Motorised bassinet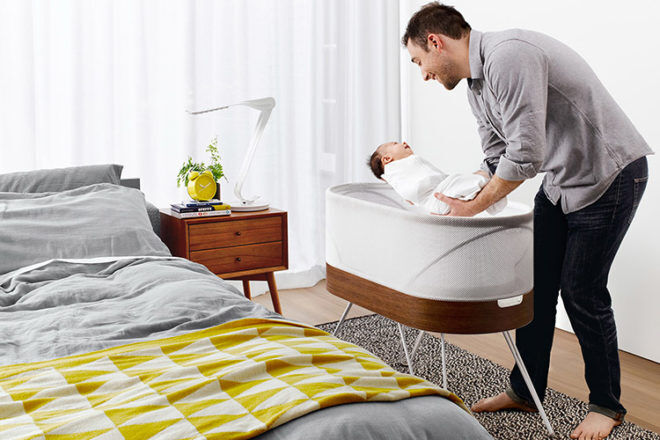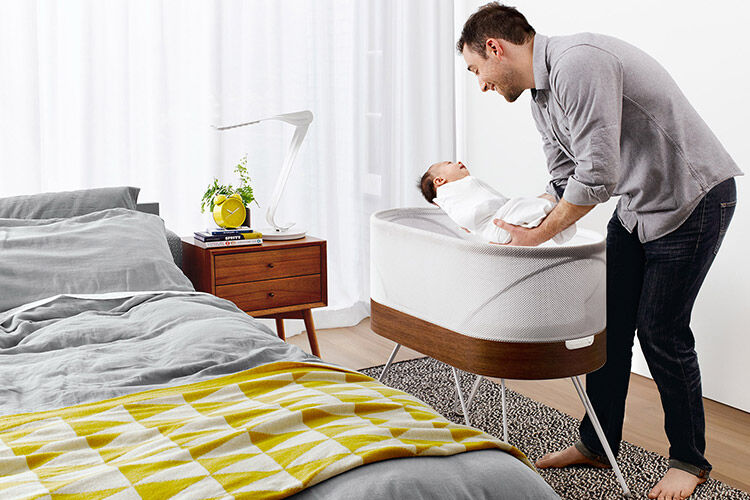 A high-tech sleep space that simulates movements and sounds from within the womb, and is clever enough to rock bub back to sleep if they start to stir too early. The high-tech Snoo (US$1,160.00) 'hears' bub cries and boosts the sound and motion. Genius.
Co-sleeper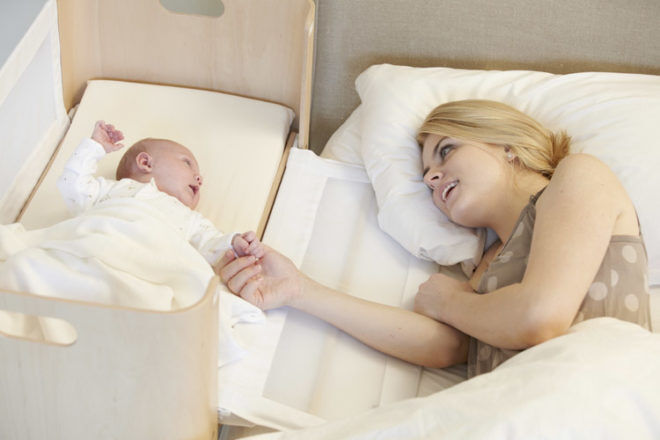 A way to keep baby close enough to touch and easily pick up for a feed, without having to leave bed. The Bednest ($399.95) can also be used as a traditional bassinet around the house, just pop up the side.
Hanging bassinet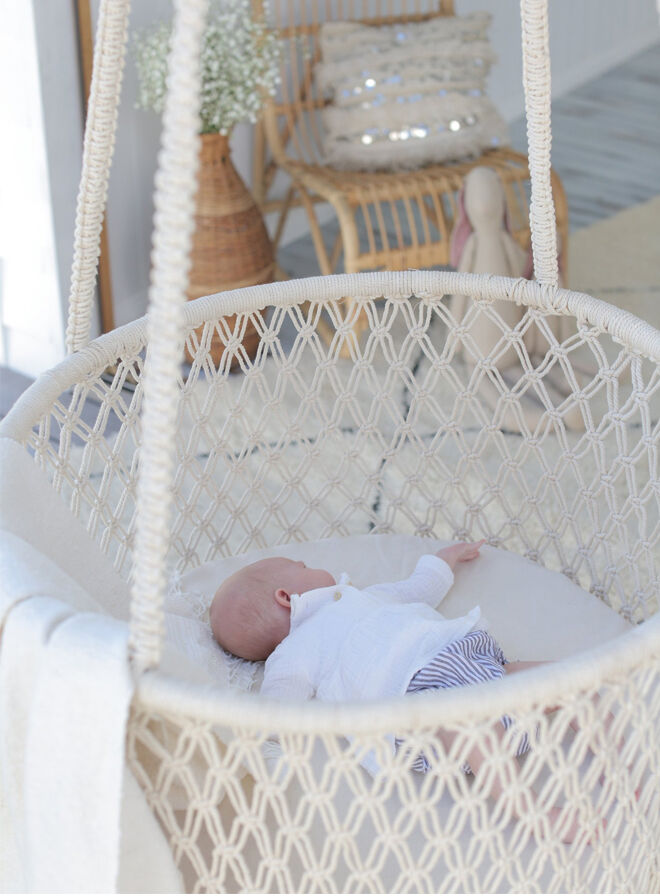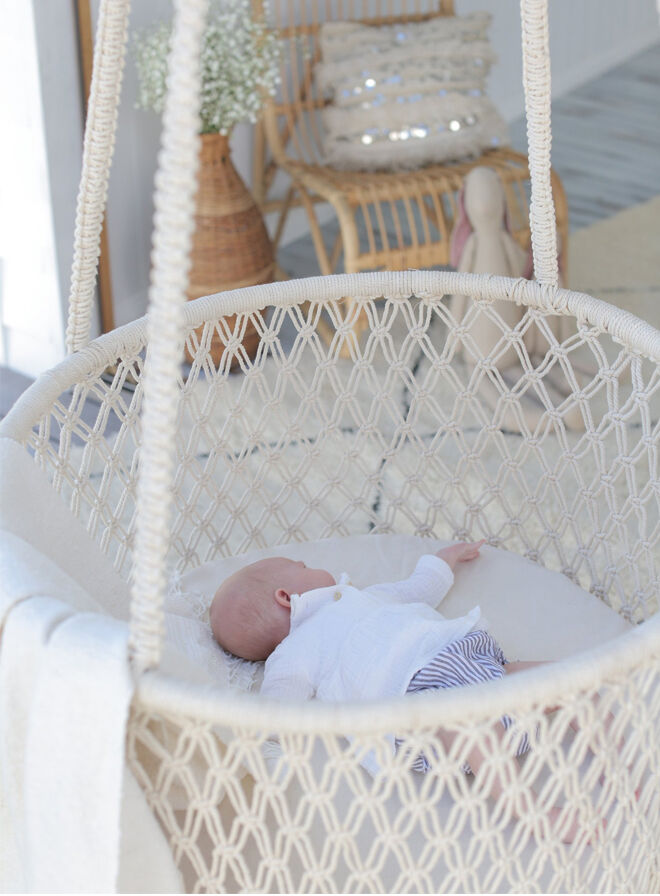 A beautifully crafted bassinet that moves with bub and allows plenty of airflow. Sacred Bundle's Hanging Bassinet ($289.99) is macrame goodness at its best!
Read next …
If you're in the market for a bassinet, we have lots of articles to help you make an informed decision before you buy.
Ask other mums …
When in doubt, ask other mums. There are hundreds of first, second and third-time mums in our Baby Facebook groups who are eager to help, all you have to do is join a group and ask.
Click below and join your group today.