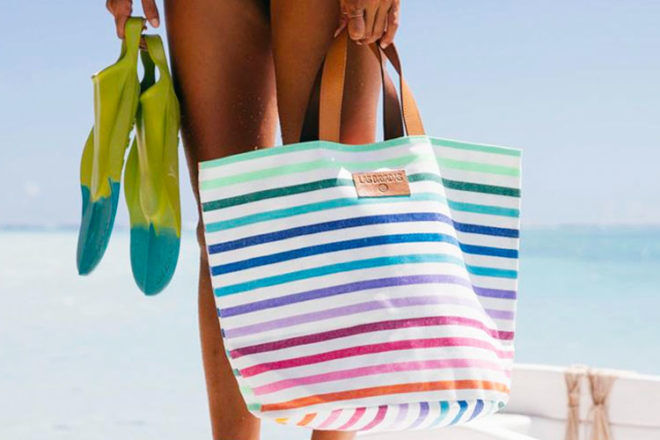 It's a well-known fact that us mums need a lot of stuff. As much as we love the hotter weather, summer brings with it a few more day-to-day essentials that need to come along for the ride. Think sunscreen, sunglasses and water bottles. To lend a helping hand we've hunted down the best beach bags that can carry it all for you.
Here are our favourite beach bags for summer.
Retro ready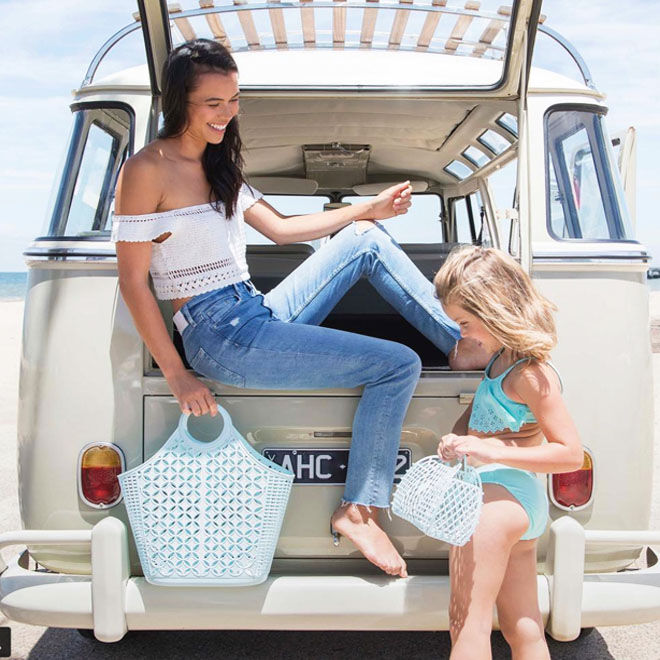 Sun Jellies Atomic Tote ($45): The colourful collection of beach totes from Sun Jellies are made from 100% recyclable PVC and feature a flat base that's super handy for staying put on the uneven sand.

---
Pick a print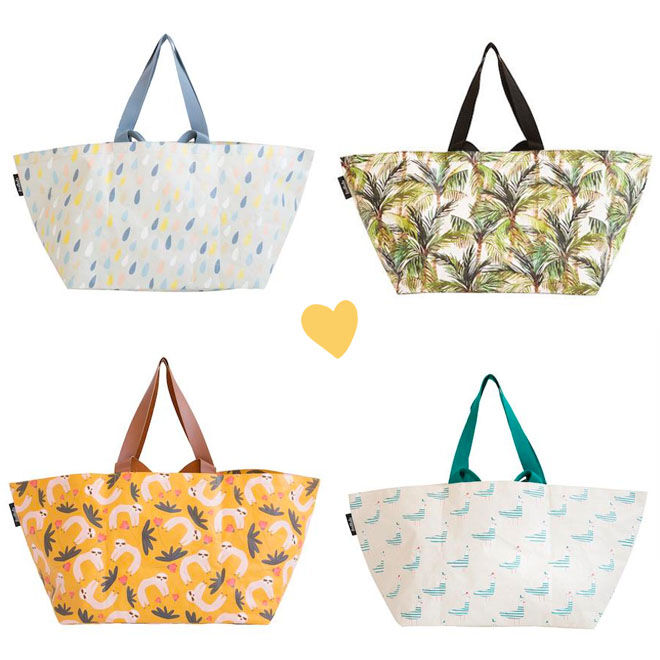 Kollab Beach Bag ($35): Kollab has come up strong with their new range of family-sized beach bags. The water-resistant material ticks a big box for beach adventures and the internal pocket keeps keys and phones out of harm's way.

---
Bright and breathable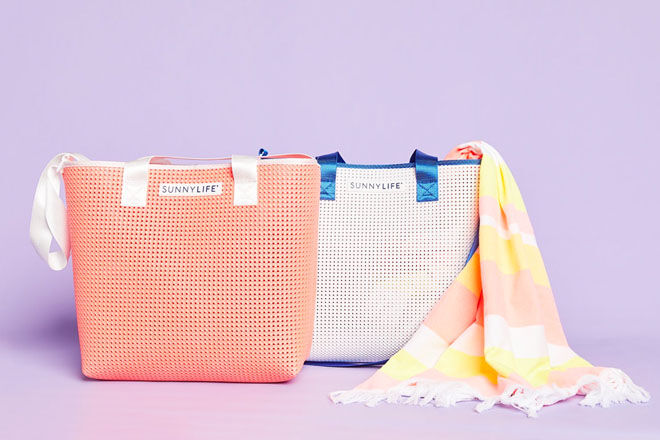 Sunnylife Refresh Tote Bag ($49.95): The quick-drying totes from Sunnylife are the perfect bags for the beach. Load them up with up to 8KG of beach toys, snacks and snorkels then head straight to the sand dunes.

---
Escape essential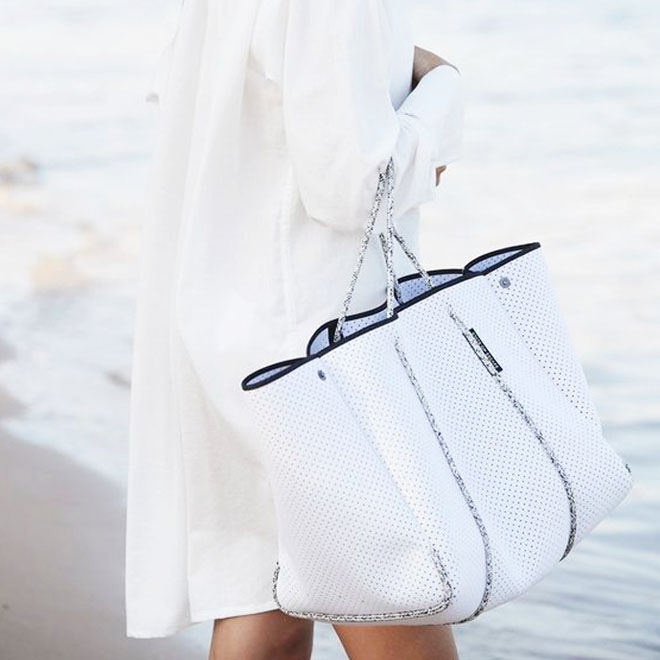 State of Escape Tote ($299): It's the bag that can go from beach to business. Made from neoprene fabric the Escape tote is lightweight and super strong – just what you need for a fun day in the sun.

---
To the tide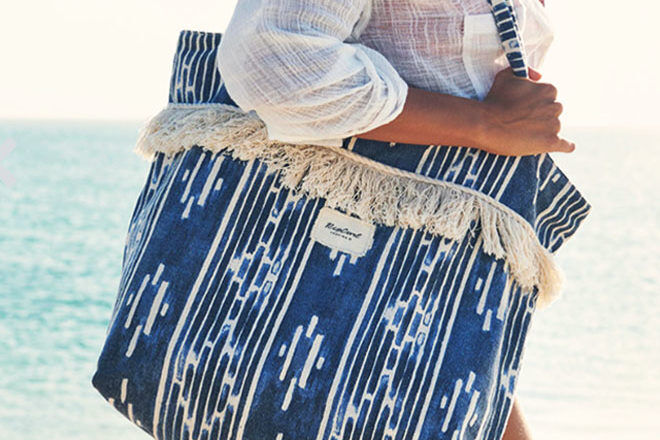 Ripcurl Tote Bag ($59.99): We all love a good tassel and pom pom but this beach tote has room to boot. The gorgeous print and fancy fringing is just the cherry on top!

---
Bags of space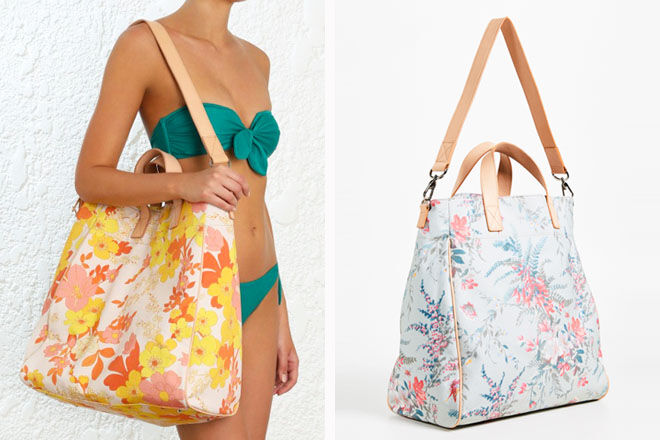 Zimmerman Beach Tote (From $295): This bag isn't just big, it's beautiful too. The oversized tote has long and short leather handles to help you carry your load from the car to your chosen spot in the sun. And there are five stunning summer prints to choose from.

---
Beach buddies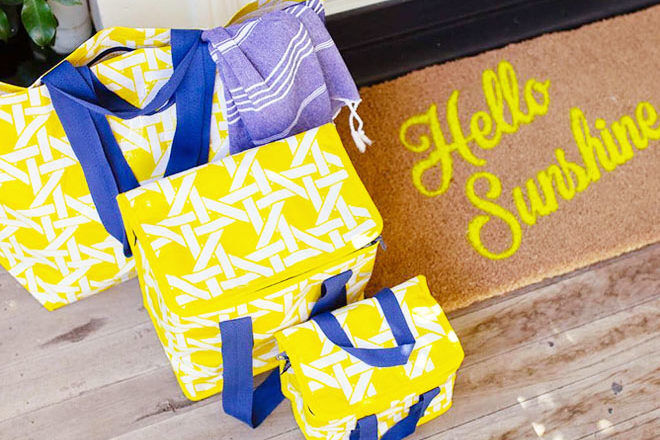 Project Ten Cane Oversize Tote (22.95): Project Ten have made practical pretty with their gorgeous new range of beach totes and bags. The giant tote is big enough for everything you and your family needs, and can be folded down to A4 size when you're done with it. Now that's pretty clever.


---
Travelling tote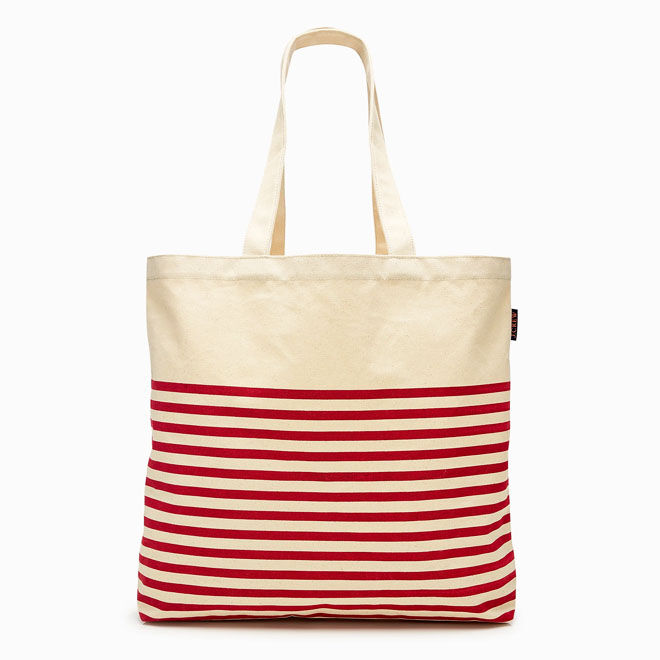 J.Crew Large Tote Red Stripe ($32.40): The classic sailor stripe can do no wrong. Made from durable canvas, the large beach tote is designed to withstand the wear and tear of summer trips while complimenting mum's beach style. Love!

---
Ahoy!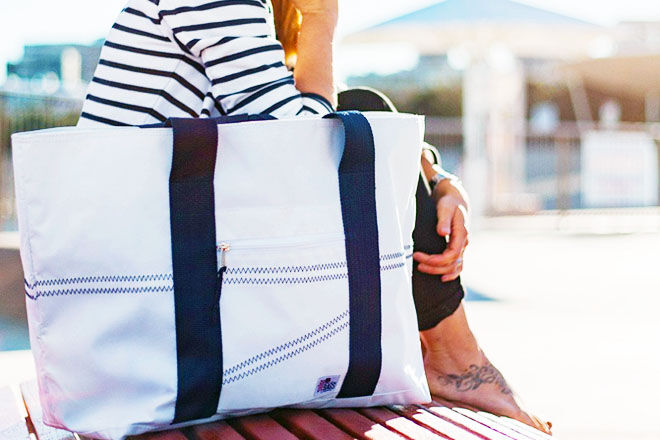 Sailor Bags Tote ($119): Made from sailcloth fabric, these family-sized beach bags mean business. They're super sturdy thanks to their double seams and double layers of fabric. A triple layer of fabric on the base helps the handy beach bag stay put when standing on the sand.

---
Bondi and back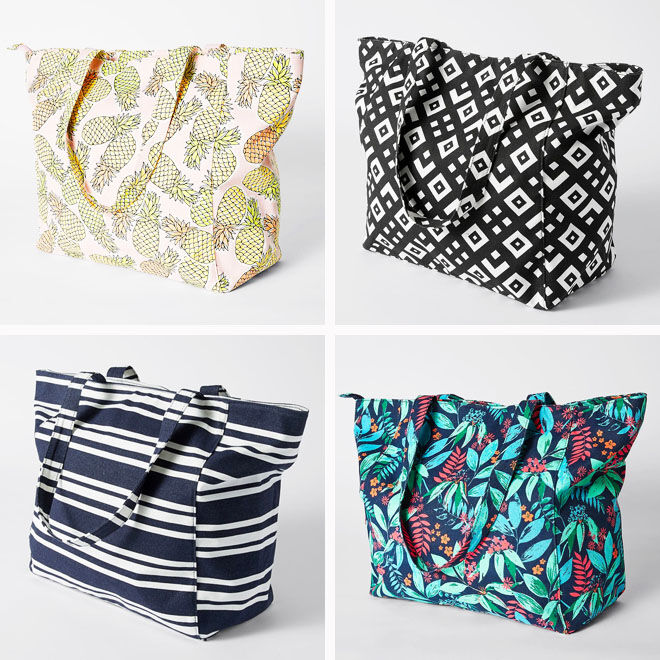 Target Bondi Beach Tote ($15): Trips to the beach may take a toll on your energy but they don't have to take a toll on your bank account. Target has got the goods with these affordable family beach bags in four eye-catching prints.

---
Brilliant basket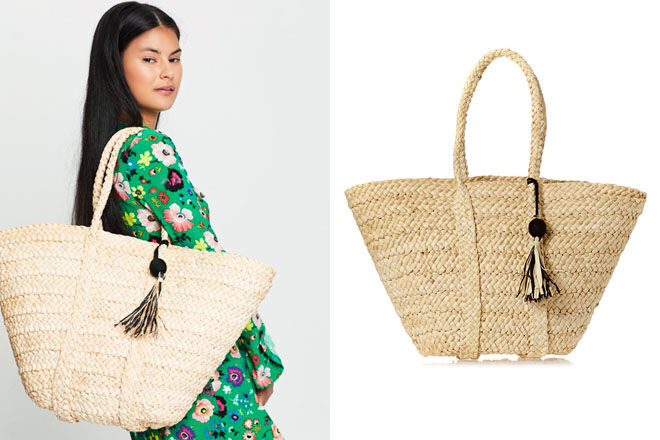 Seafolly Beach Basket ($69.95): For mums who love a little touch of whicker, the beach basket by Seafolly is a must for the beach. The natural materials and soft shade of beige make it ideal for lounging in the sun while the little ones play.

---
For beachy people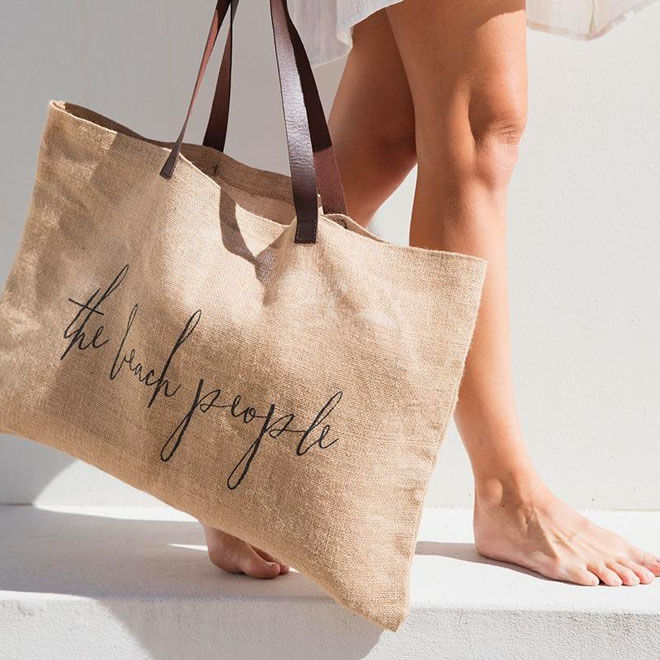 The Beach People Original Jute Bag ($25): Going from home to the beach is a breeze with the back-to-basics jute bag. Great to look at and great for the environment too with $5 from every purchase going towards protecting The Great Barrier Reef.

---
Big and bold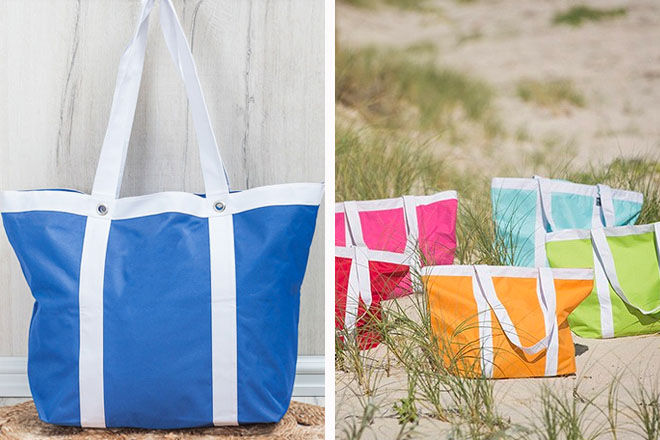 Bambury Beach Tote ($19.99): It's the bag that was made for the beach. The material is water resistant while the main compartment zips closed to keep the pesky sand at bay. Metal rings help secure the handles and ensure the bag can get the job done.

---
Reefs and rainbows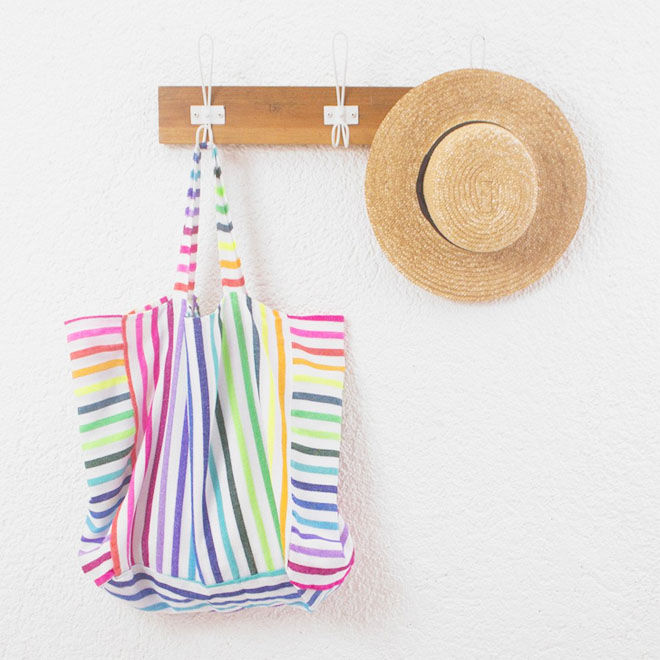 Las Bayadas Pablo Tote ($77.76): Words cannot describe how much we love this bag. It's large, lightweight and lovingly made from recycled cotton. The vibrant rainbow stripes scream of summer and ensure your essentials won't be getting lost in the sand. Win-win!

---
Calm as the water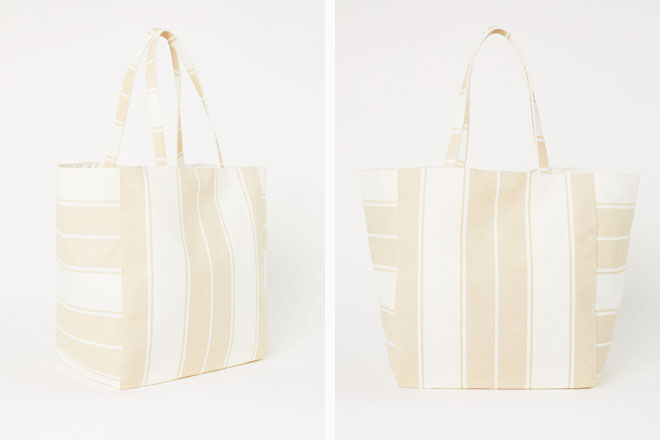 H&M Canvas Shopper ($24.99): Simple, sophisticated and an absolute steal at under $30. A magnetic fastener at the top keeps the main compartment closed and there's an inside pocket to keep smartphones and wallets zipped away.

---
Plenty of pockets
Murph & Murph Beach Bag (from $275): It really is the ultimate beach bag. There's a place for your water bottle, iPad, and two large side slits for everything you need to keep close. All pockets are water resistant too so those soaking wet bathers won't ruin mum's beachside read.

---
A classic to carry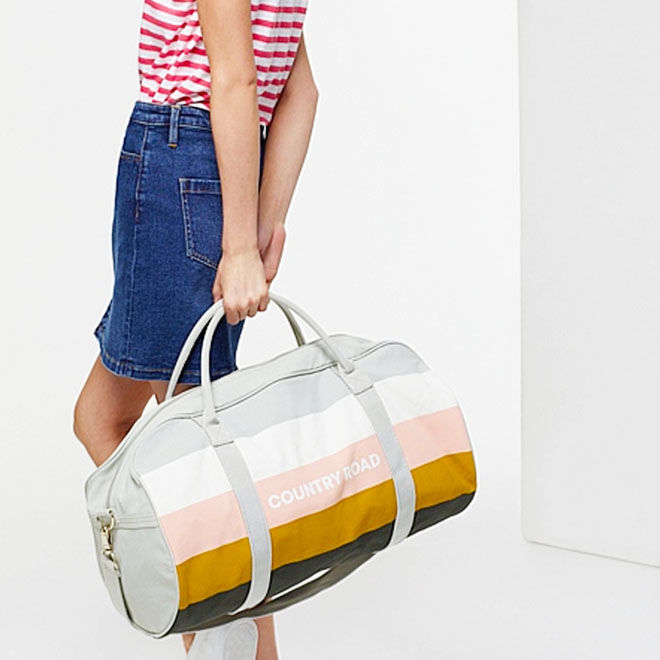 Country Road Summer Gold Tote ($79.95): A firm favourite with gym-goers, yogis and wild weekenders, the famous tote from Country Road is an ideal family beach bag. It's super roomy and has reinforced handles for when it's full to the brim.

Read next…
If you're headed to the beach or thinking about what other summer essentials you and the family need, we have a few articles that you might like to read next.