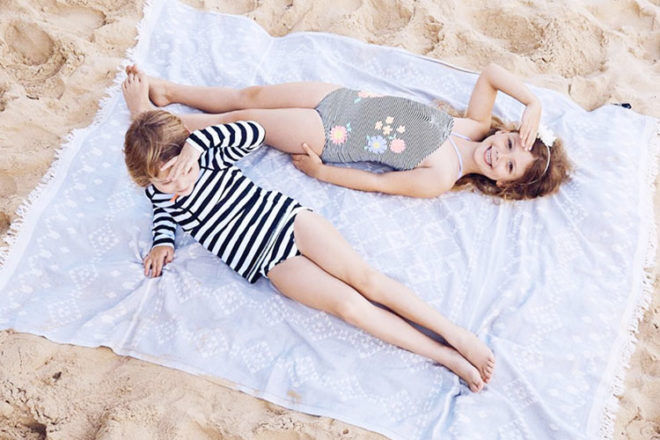 A family day at the beach calls for a few essentials. There's the shade tent for shelter, the sunscreen for protection and the beach towel for well, everything. Whether you're using a beach towel to lie on, dry off with or to wipe away pesky sand, you'll need a towel that's soft on sensitive skin and big enough to accommodate a few extra beach bums.
Here are 10 of the best family beach towels around.
There's a bag for that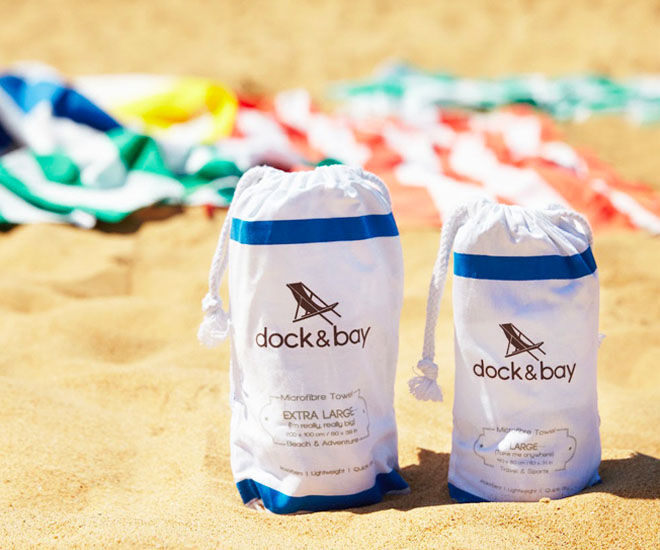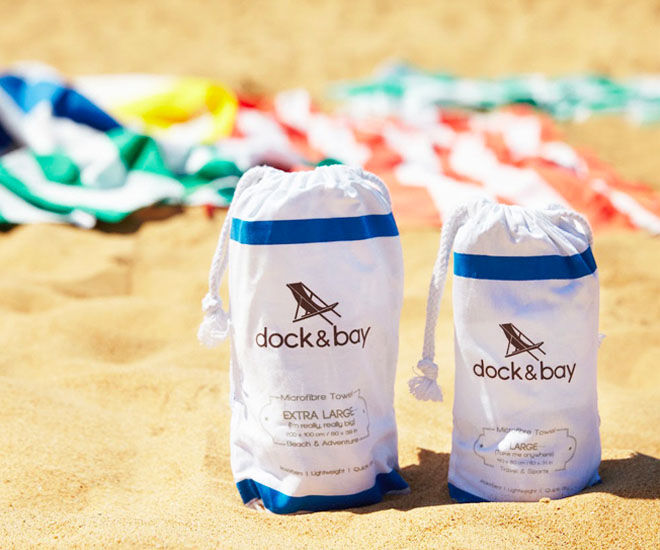 Dock & Bay ($39.99): Super absorbent, quick-drying and comes in its very own bag – what's not to love about this beauty?
---
Hey, mammas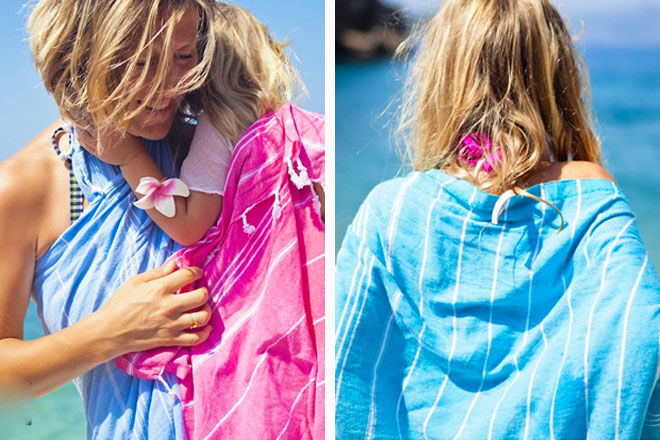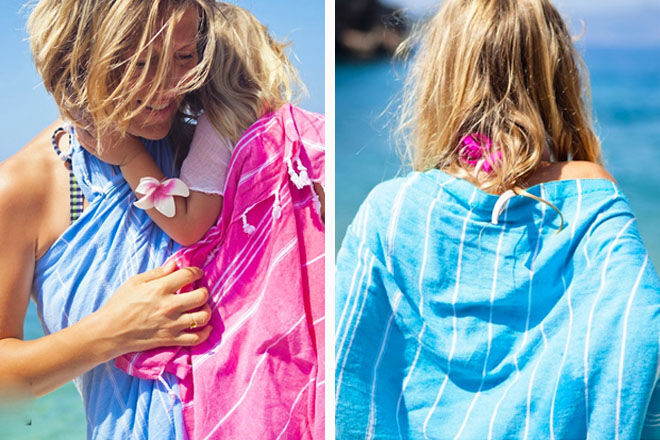 Hammamas (from$39.95): Gorgeous Turkish towels that are as clever as they are beautiful and they can be used as a sarong, picnic blanket, baby wrap or tablecloth too.
---
Vibrant velour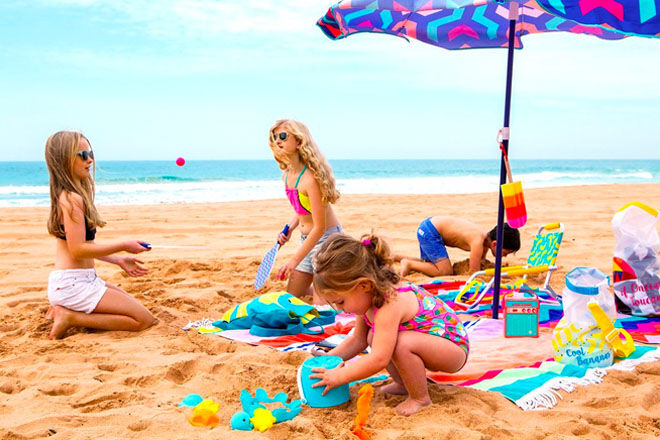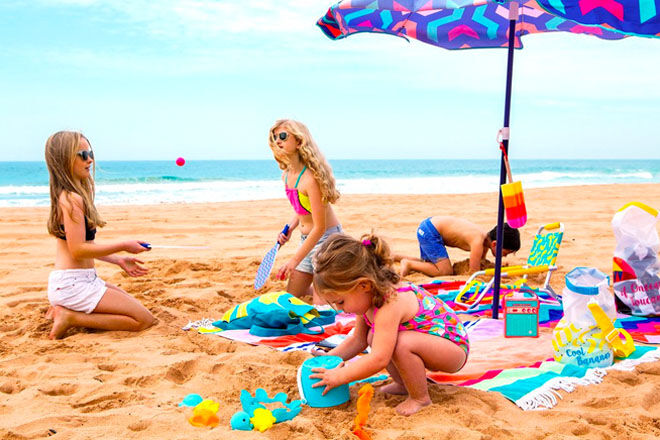 Sunnylife (from $39.95): A little bit of luxe and a whole lot of practicality, these velour-fronted towels make for a soft landing at the beach.
---
Lightweight Linen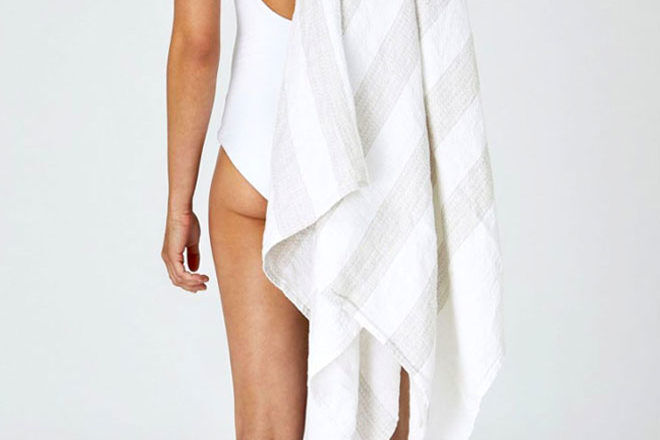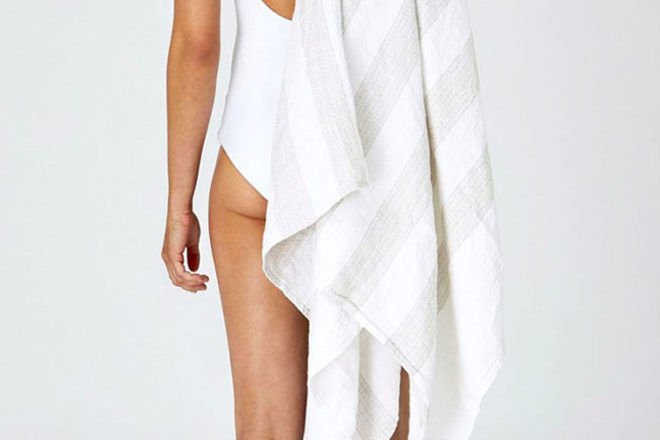 In the Sac ($159): Not just for beds, linen is the perfect bedfellow for lazy days at the beach. Soft and luxe, it's Insta-worthy towelling.
---
Retro vibes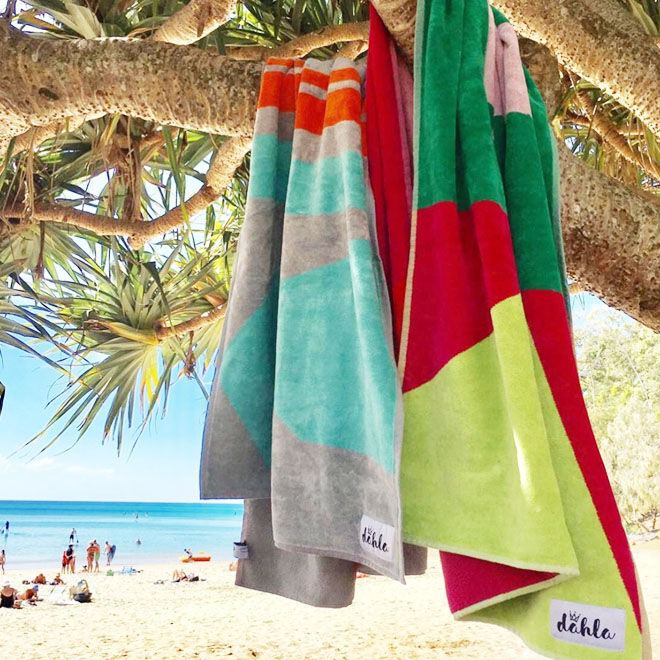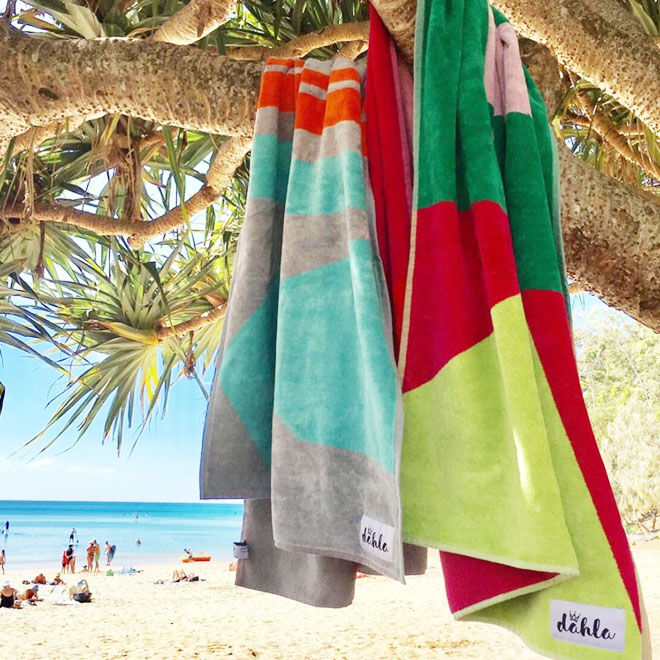 Dahla ($70): These cotton velour towels are fluffy, comfy and perfect for wrapping little ones after a long day in the waves like a warm hug.
---
Turkish traveller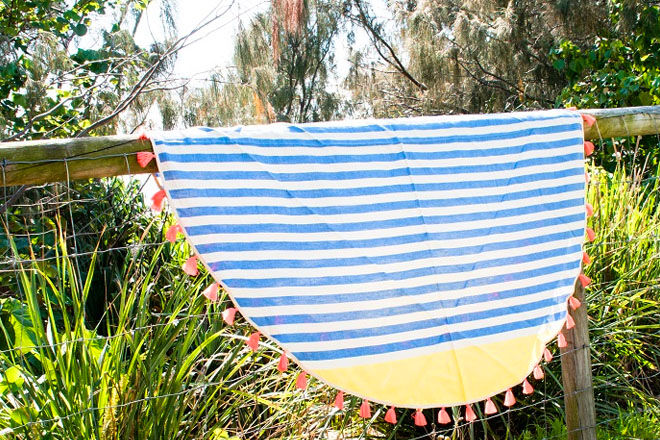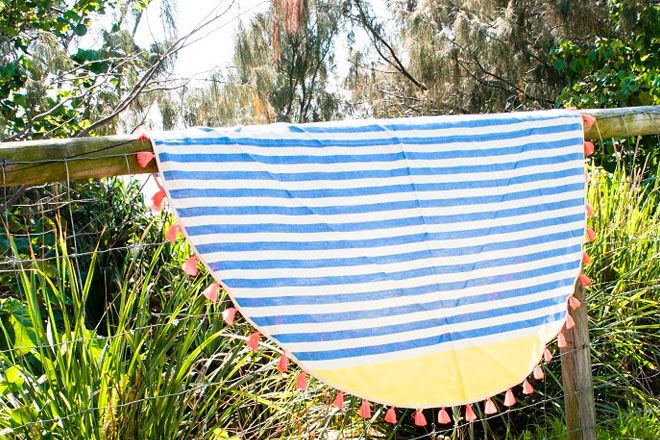 I Love Linen ($89.95): Highly absorbent yet taking up a fraction of the space of a regular towel. These round Turkish towels are super light and perfect for keeping in the car all year round.
---
Extra large for extra bums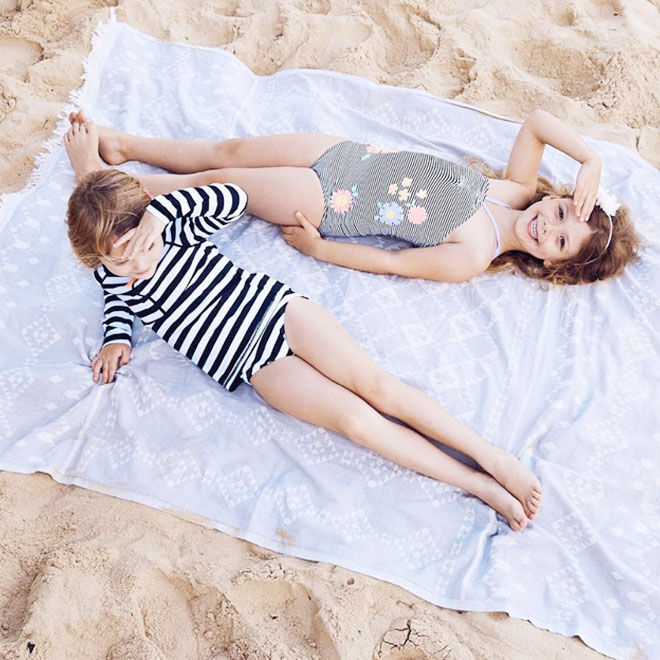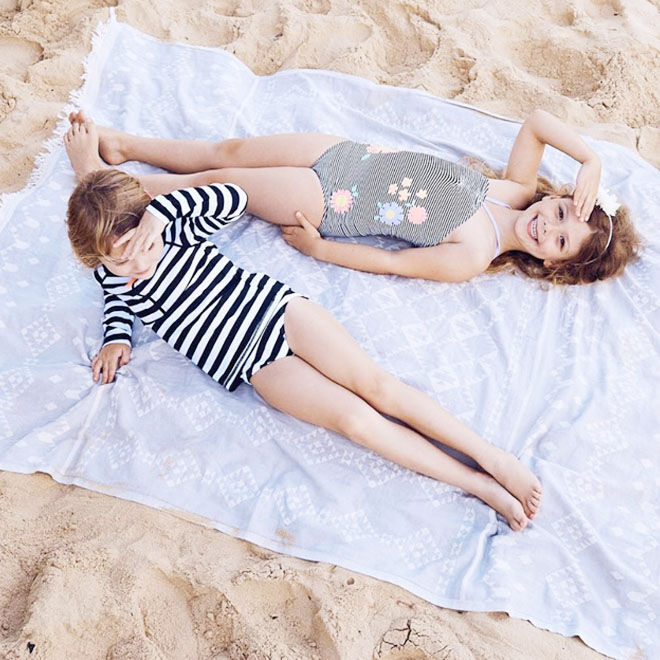 Wonga Road X-Large Beach Towels ($69.95): Oversized so you can fit all the kiddos on just one towel, this Turkish throw is a beach must-have.
---
A little bit of luxe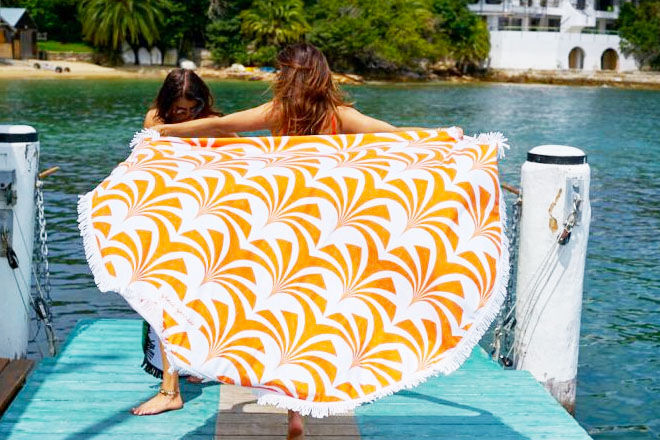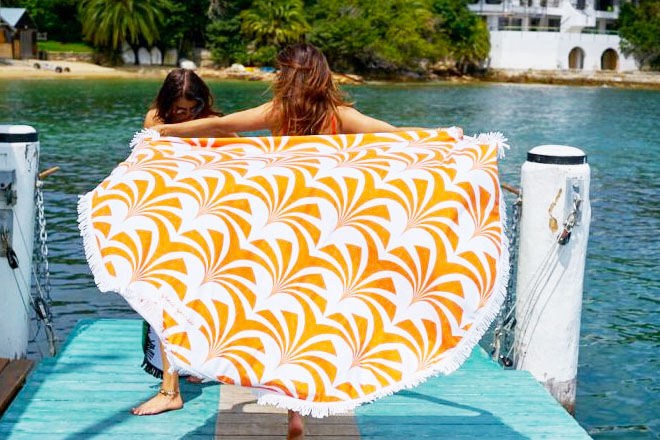 Grace Garrett ($99): Big, bold and beautiful round velour towels for sitting on, wrapping up in or drying off.
---
Simple and soft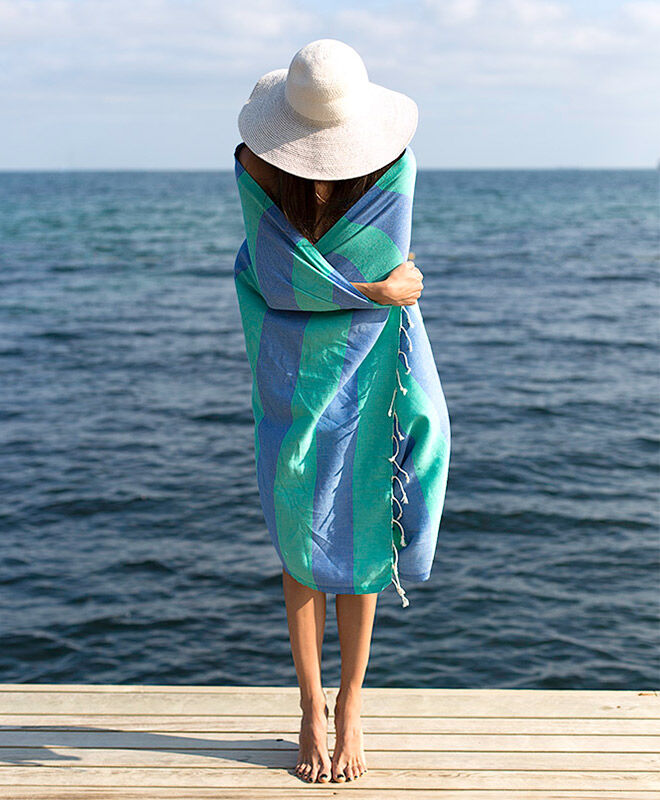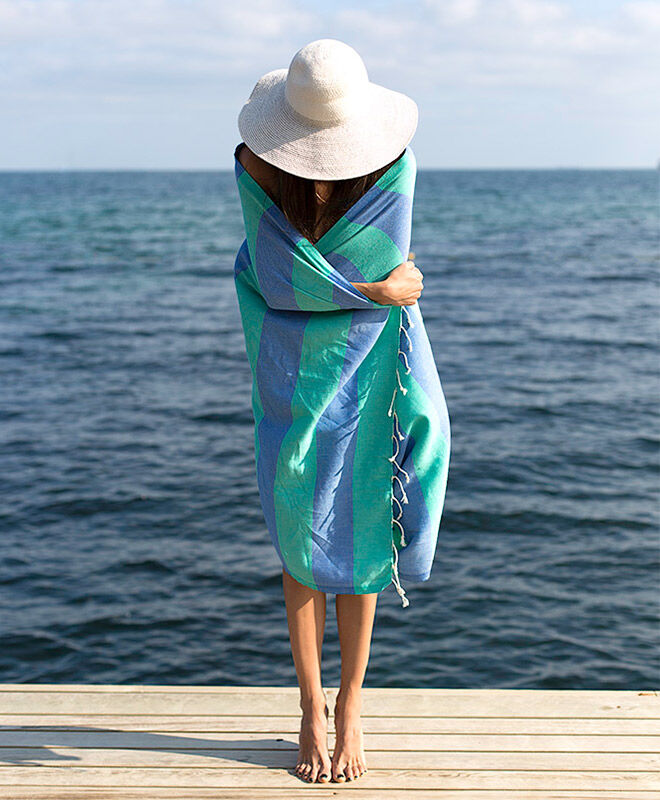 Kalite ($49.95): Multi-tasking at its best, these stunning Turkish towels are big enough to be a beach coverup, and the more you wash them, the softer they get.
---
Wander to the water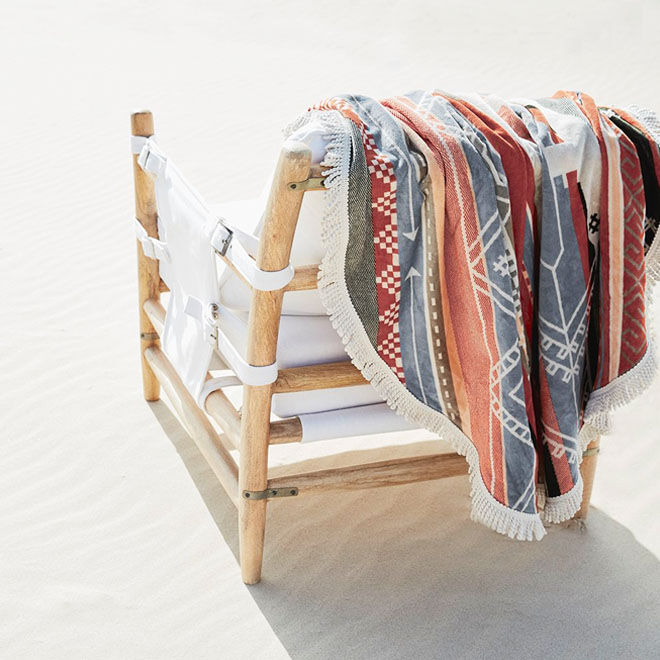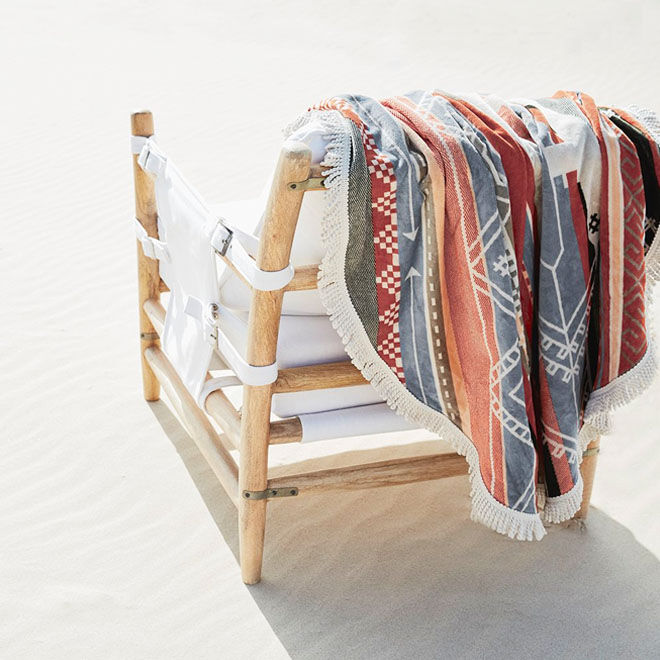 The Beach People ($99): With its distinctly Middle-Eastern vibe this sublime cotton towel looks as much at home on the sands of the Sahara as it does down the local beach.
Read next…
Now that you've got your beach towel sorted, you might like to read these articles for other family summer essentials.