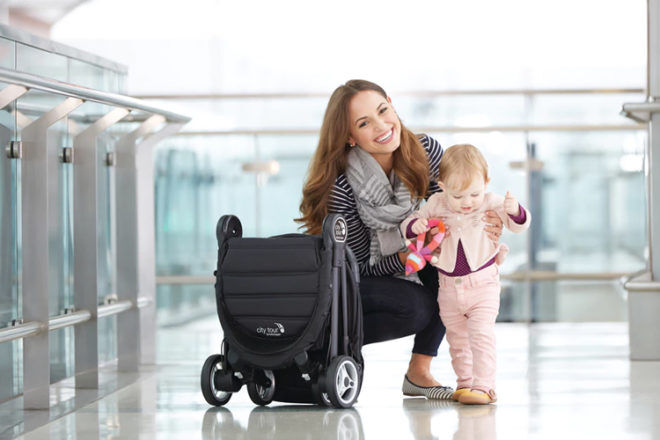 Whether you're heading off on bub's first trip or your mini-me is a mini frequent flyer, a travel pram can make holidaying with kids a whole lot smoother for everyone.
Travelling with a baby or toddler, you are guaranteed to have your hands full – literally. So what you are looking for in a travel pram is something light as a feather, super compact, easily foldable plus all the features you normally look for in pram. Too much to ask? Never.
What to look for in a travel pram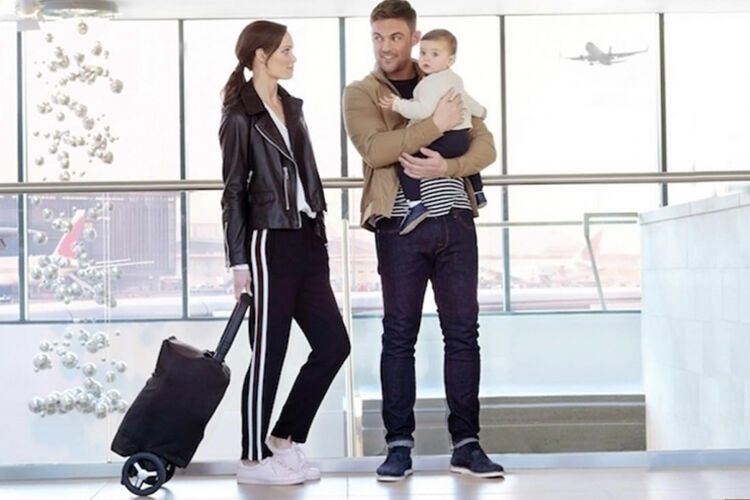 These days there are plenty of options out there so you don't have to substitute features for an ultra-lightweight pram. You can have your cake and eat it too!
Here are some key features to look for when choosing a travel pram.
Lightweight: When carrying children and luggage on top – the lighter the better.
Foldability: You do not want to fight with your stroller to get it into the car or at the gate. A travel pram should easily fold up and give it bonus points if it can stand up on its own.
Safety: Keep your bub secure with a 5 point seatbelt harness.
Option to Recline: A reclining option for naps makes staying out and about that much easier.
Extra Large Shade Canopy: Chasing the sun? An extendable or adjustable sun canopy is essential if you visiting somewhere hot and sunny.
Air Vents: A nice feature is if the stroller has an option to zip open an air vent to keep your child cool in hot weather.
Large Storage Basket: Traveling anywhere with a bub involves stuff. A large storage basket under the stroller is something to look out for.
A Carry Strap or Carry Bag: Let's face it – you will have your hands full. So a strap or a bag so you can just sling it over your shoulder. Likewise, to protect your stroller in transit, you may want to invest in a stroller carry bag.
Carry on luggage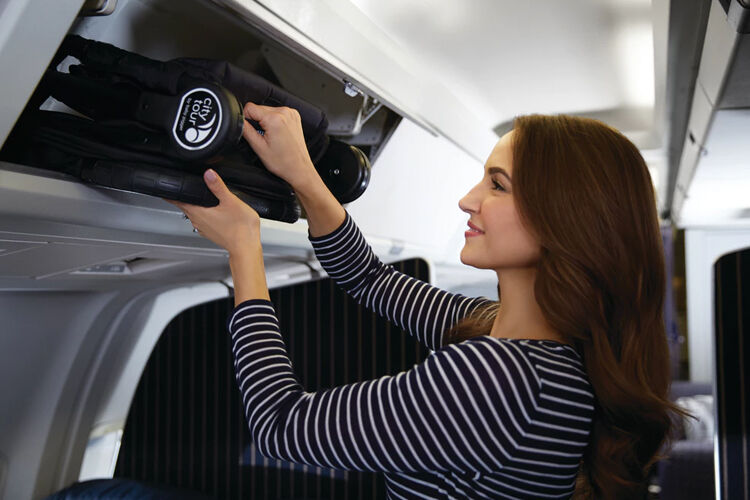 Having your pram right there when you disembark after a flight can be a godsend. Not to mention, one less thing to pick up from the baggage carousel.
Carry-on restrictions vary between airline carriers so you will need to check directly with your chosen airline for specific cabin luggage requirements.
Domestic carry-on baggage allowances …
Virgin Australia
Dimensions: 48cm x 34cm x 23cm
Weight: 7kgs
QANTAS
Dimensions: 56cm x 36cm x 23cm
Weight: 7kgs
Jetstar
Dimensions: 56cm x 36cm x 23cm
Weight: 7kgs
Tigerair
Dimensions: 54cm x 38cm x 23cm
Weight: 7kgs
The best travel prams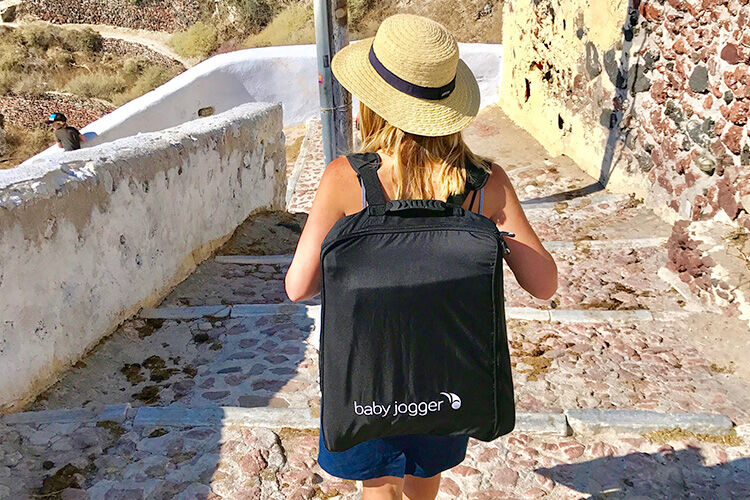 From jumping in and out of the car to family holidays and last-minute day trips, these lightweight travel prams are perfect for parents on the go. Sure to make lifting, pushing, carrying and packing a breeze, plus some can even fit as a carry-on when travelling by plane, train or bus.
So, here are the best travel prams available in Australia.
Lighter than air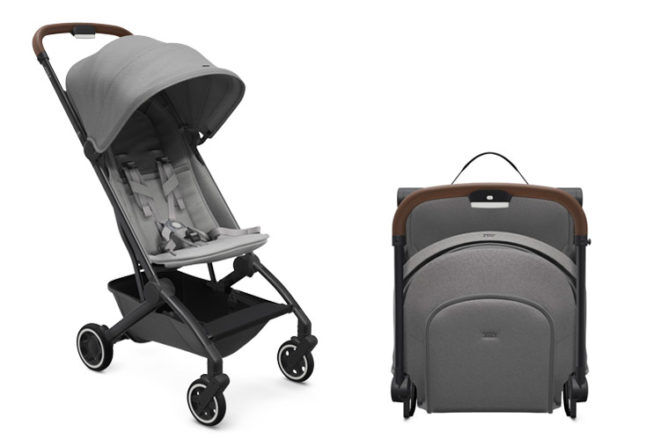 Super lightweight with the premium features Joolz is known and loved for. The Aer boasts a large 5kg shopping basket, extended sun hood and innovative reclining system, ready for a big day of exploring with little ones in tow. Simply unfold with one hand in one second and let the adventures begin.
Folded dimensions: 53.5cm x 45cm x 21.5cm
Weight: 6kg
Suitable for: 6 months to 18kgs

---
Designed for travel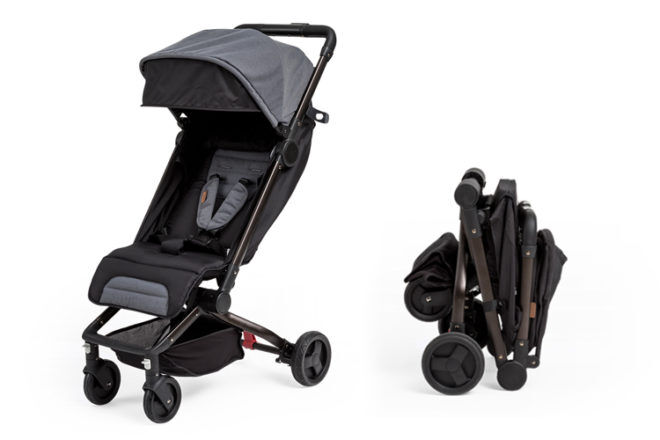 Specifically designed for travel, this carry on size stroller has a lie-flat seat and UPF50+ sun cover – perfect for sleeping on the go. Whether it be at the airport, beach or browsing the shops, simply fold with one click and one hand to keep you moving without the fuss.
Folded dimensions: 53cm x 43cm x 22.5cm (without wheels)
Weight: 7kg
Suitable for: birth up to 20kg

---
Small but mighty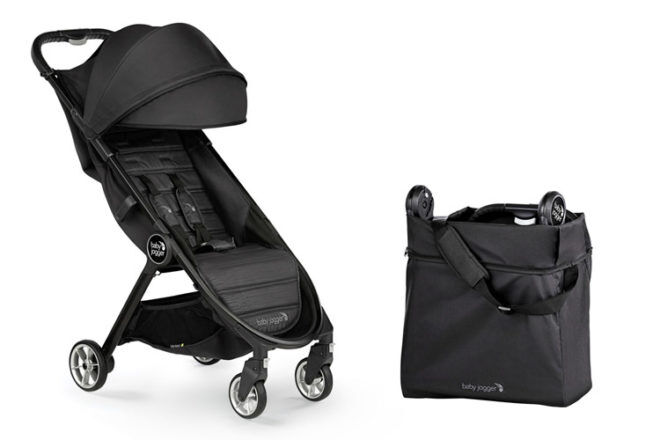 The ultra-portable City Tour2™ folds down small with one hand for big adventures. The adjustable calf support is the perfect place for little ones to rest their weary legs from a fun day exploring. With its own convenient travel backpack, this travel pram makes road, plane or day trips a breeze.
Folded dimensions: 56cm x 44cm x 18cm
Weight: 6.5kg
Suitable for: 6 months 22kgs

---
Compact and clever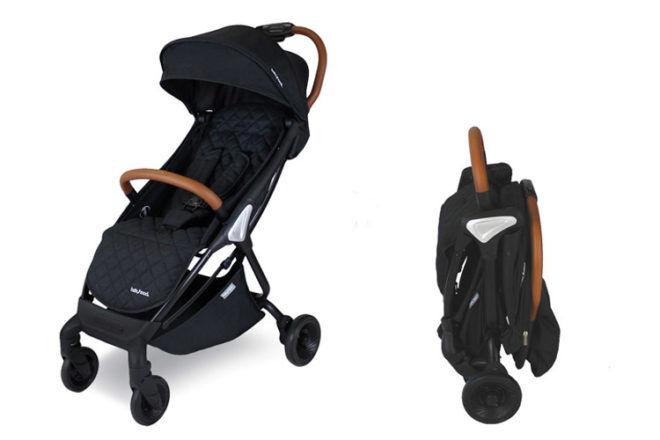 Whether it's for daily adventures and exciting excursions, the Air offers modern features in a portable, light as a feather stroller. With a one-handed open fold, fully adjustable recline seat and handy travel case, it's convenient travel at it's best.
Folded dimensions: 23cm x 55cm x 42cm
Weight: 5.9kg
Suitable for: birth up to 18kgs

---
For every adventure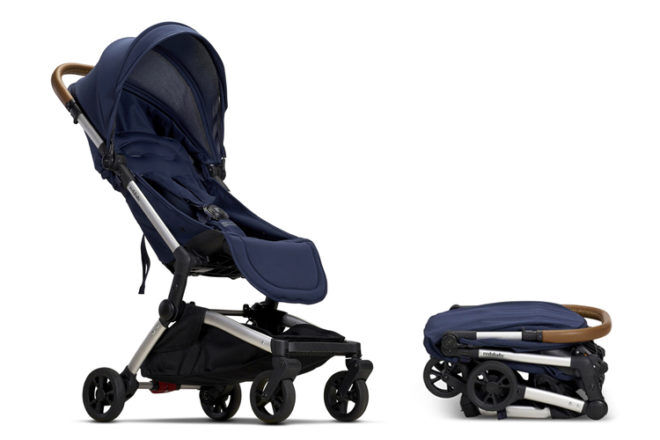 Enjoy more family adventures with the compact, nimble and featherweight SKIP. With its super compact fold, convenient carry strap and complimentary cover bag, this is one travel-friendly stroller.
Folded dimensions: 50cm x 45cm x 29cm
Weight: 6.5kg
Suitable for:  newborn to 20kg

---
Pockit Size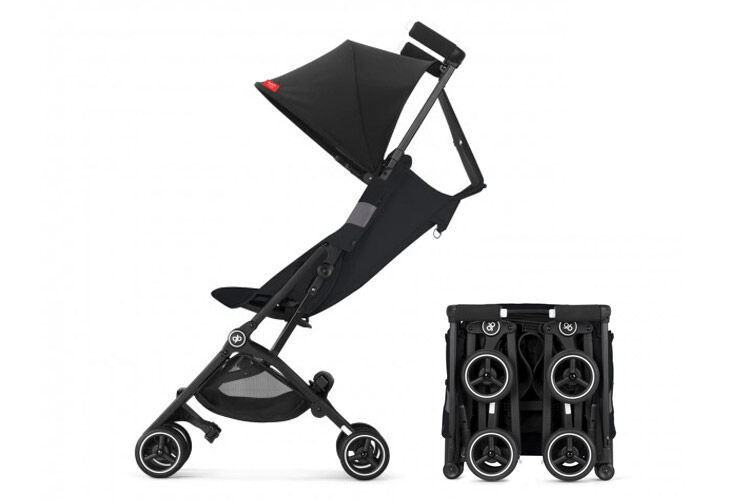 This featherweight pocket rocket weighs just 5.6kg and folds down to an uber-compact, handbag shaped package making it all you could ever ask for in a travel pram.
Folded dimensions: 30cm x 18cm x 35cm
Weight: 5.6kg
Suitable for: 6 months to 17kg

---
Travel in style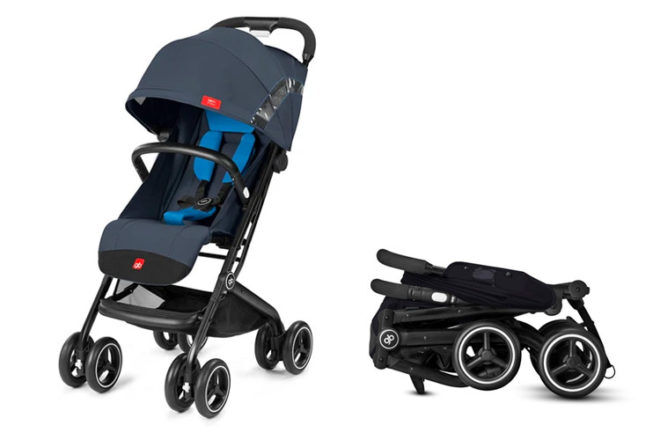 A more luxury lightweight stroller, this compact buggy is packed features, including a reclining backrest with a true lie-flat position suitable from birth, a head hugger and bigger wheels all offering comfort and convenience.
Folded dimensions: 54cm x 47cm x 29cm
Weight: 7.6kg
Suitable for: birth up to 17 kg

---
Fully reclinable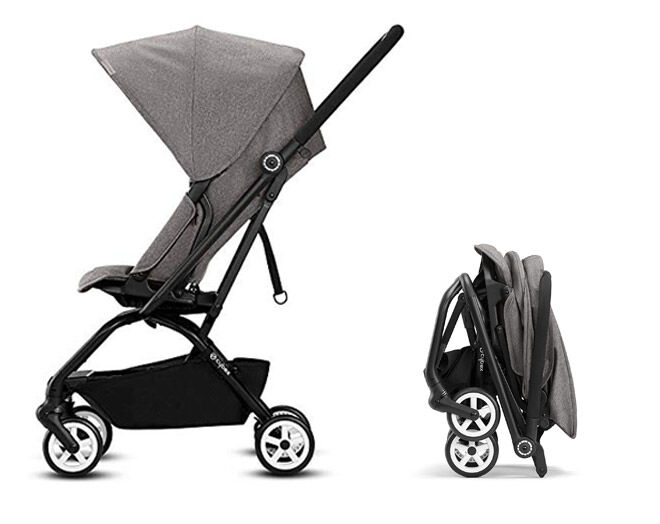 Just the ticket for teeny travelling tots, this compact and lightweight stroller has a full recline option for newborn and also boasts a unique one-handed rotatable seat.
Folded dimensions: 58cm x 45cm x 27 cm
Weight: 7.7kg
Suitable for: Birth to 17kgs

---
This post includes affiliates and/or paid inclusions. See our Disclosure Policy.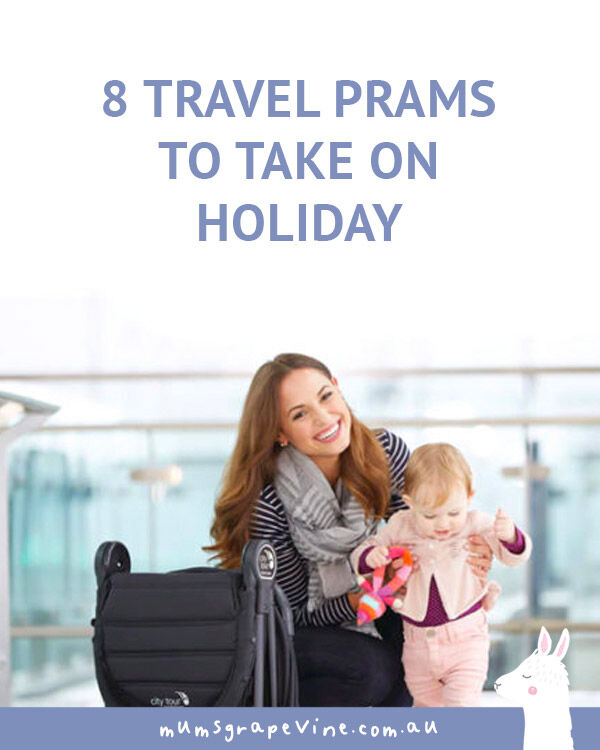 Read next …
If you're planning a family getaway or simply doing a bit of research before you fly we've got a couple of other articles you might like to read next.
Continue your search for the best travel pram
Looking for a travel pram and still not sure if any of these are right for you? Continue your search online by jumping into one of our closed Baby groups and ask thousands of other Australian mums what they recommend – 'What to buy' is the most talked-about topic.
Click and join your group today!