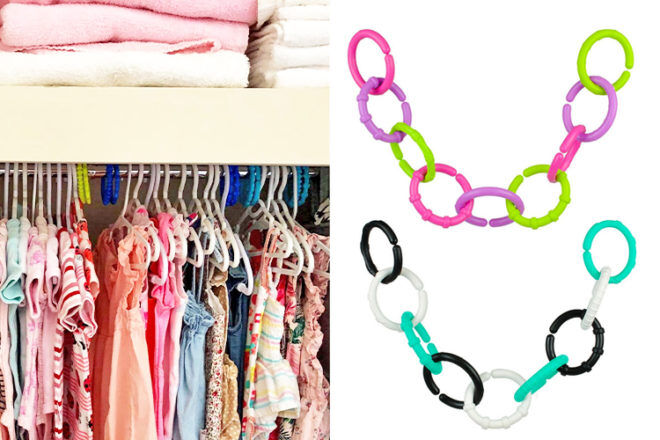 So many cute baby clothes, so clueless about how to organise them – until now. We've got a super cheap way to get those teeny, tiny baby outfits sorted into weather appropriate sections, and it's a cinch to do.
Mum's Grapevine Groups member Tori shared her genius tip on how to organise baby clothes with other mums struggling to get bub's wardrobe shipshape.
"I've used the coloured play links to put bubs clothes in order of the weather," she said. "It's helped my partner out heaps too and we are finally starting to use a variety of clothes and not waste them."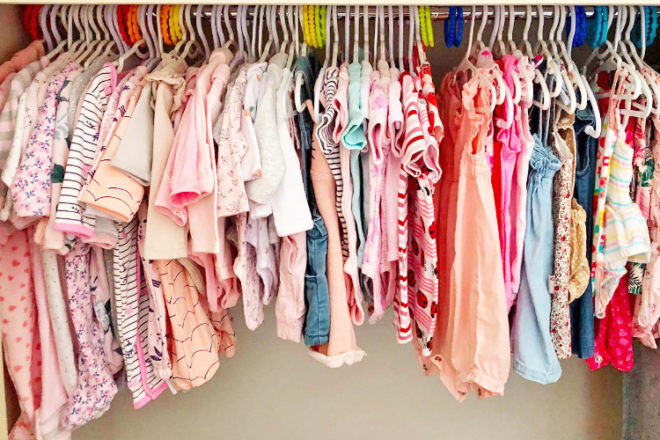 It's as simple as popping the different coloured links between the clothes you want to separate on the rod. Easy.
Tori says they use a dark colour like red for warm onesies and clothes and then go lighter in colour as the clothes become more appropriate for warmer weather.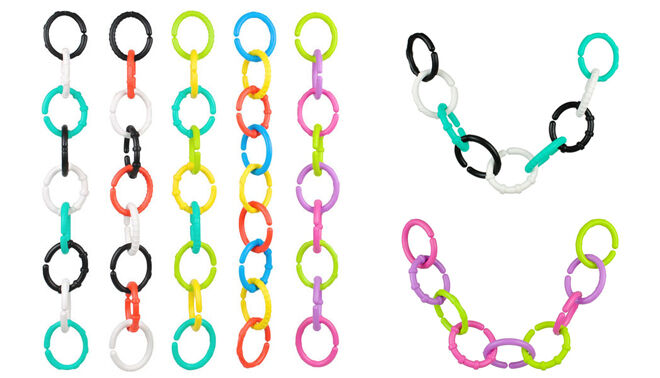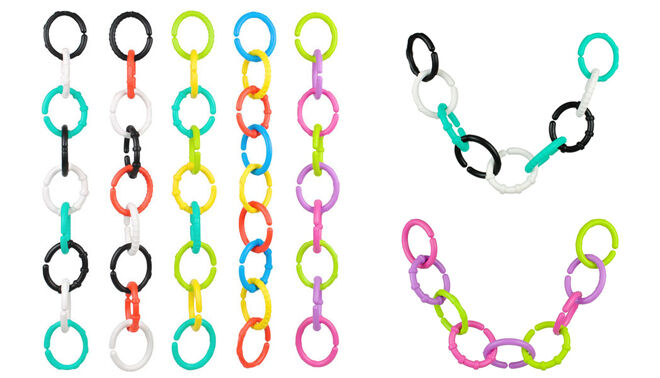 Just grab a set of links ($14.95) and you're on your way!
Read next …
Ask other mums
Want to find more incredibly clever baby and mum hacks, or got some of your own to share? Come and join the conversation in our private, closed Baby Groups. Everyone has a bub that was born around the same time as yours!
Click below and join your group today!