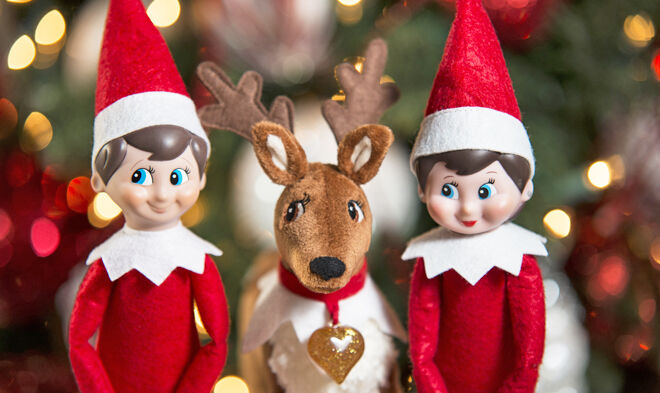 The curious little guy straight from the North Pole is on his way back to entertain the kids (and keep them in line) for the 24 days leading up to Christmas.
If your Elf on the Shelf is due to arrive on December 1 it's time to start planning fun new ways for Hi Royal Cheekiness to get up to mischief. Perhaps he's keen on growing donuts from donut seeds, or he'd like the kids to hop on the Polar Express for a ride? Maybe even a science experiment is on the cards.
Elves at the ready – here are 10 new Elf on the Shelf ideas.
Get your fresh donuts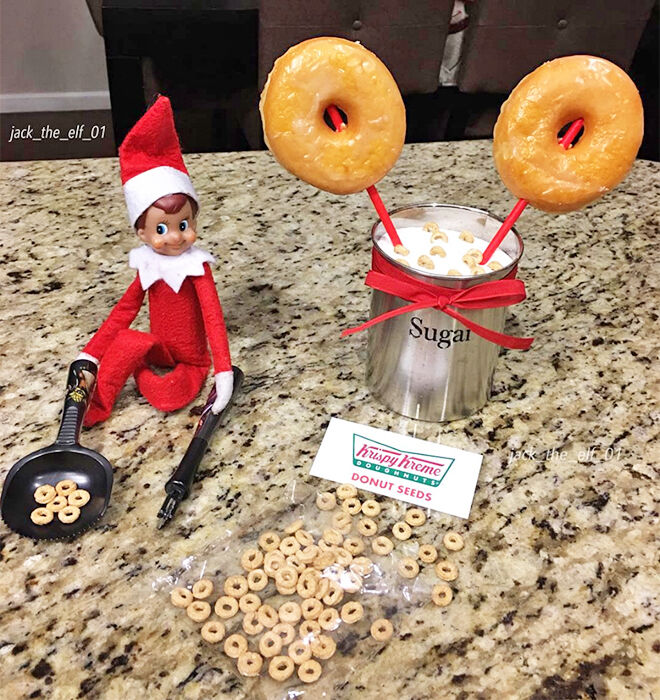 Such a simple little trick, with big impact. Get the kiddos to plant 'donut seeds'(Cheerios) in milk the night before and in the morning they'll find they've grown into normal size! (via Jack The Elf)
Bubble, bubble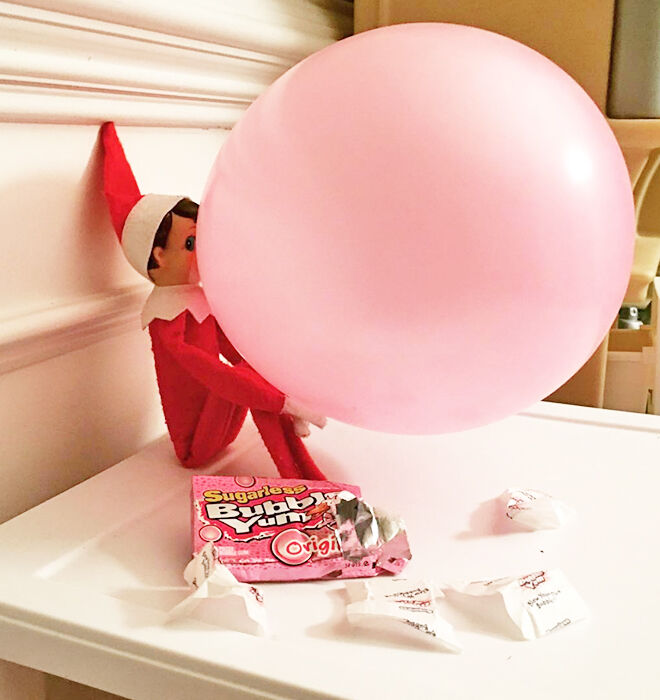 A pink balloon is all that's needed to make it look like your elf is an incredible bubble blower! (via Sam Our Elf On The Shelf)
Roll, roll, roll along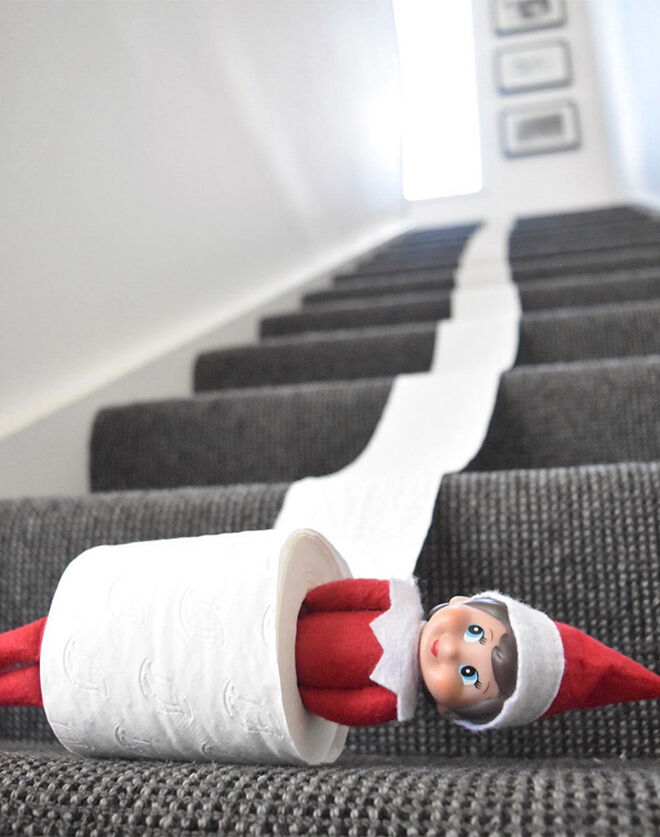 That cheeky elf! Always up to shenanigans while everyone sleeps. If you don't have stairs this works just as well down a hallway. (via Elf on the Shelf Adventures)
North Pole brekkie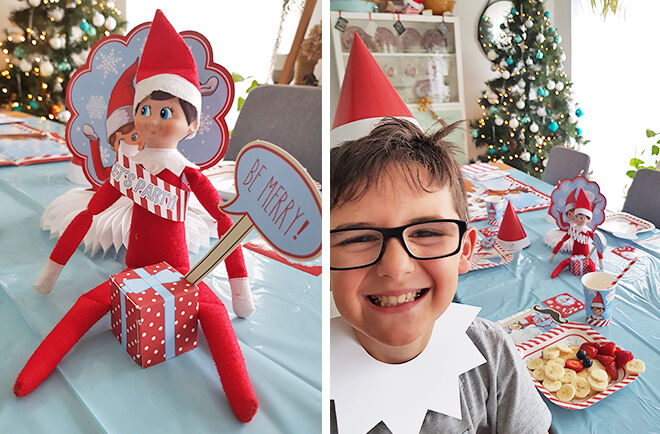 Throw an Elf on the Shelf surprise breakfast with minimal effort and maximum impact. It's technically not cheating, just outsourcing – you can grab everything you need including fun games, paper plates and accessories in the Elf on the Shelf North Pole Breakfast Party Pack ($29.99).
Ride 'em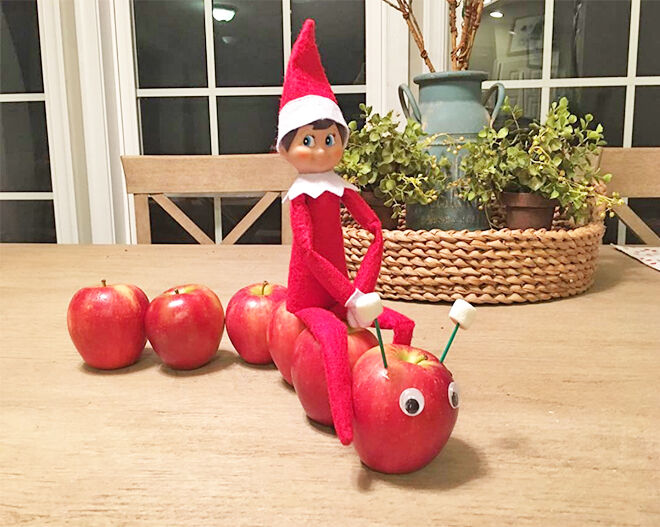 Let your elf lend a helping hand with the school lunches! (via Sam Our Elf On The Shelf)
Paint me a rainbow
A science experiment and elf idea all in one. Grab some skittles and set it up the night before, then watch the magic unfold in the morning.
Peekaboo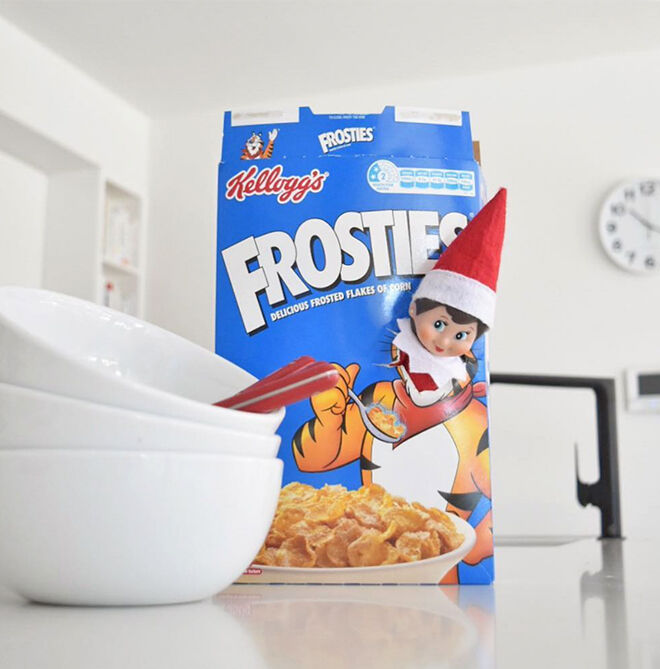 Breakfast has never been cuter! Have fun looking for just the right cereal box to make this one work. (via Elf on the Shelf Adventures)
Elf in a bottle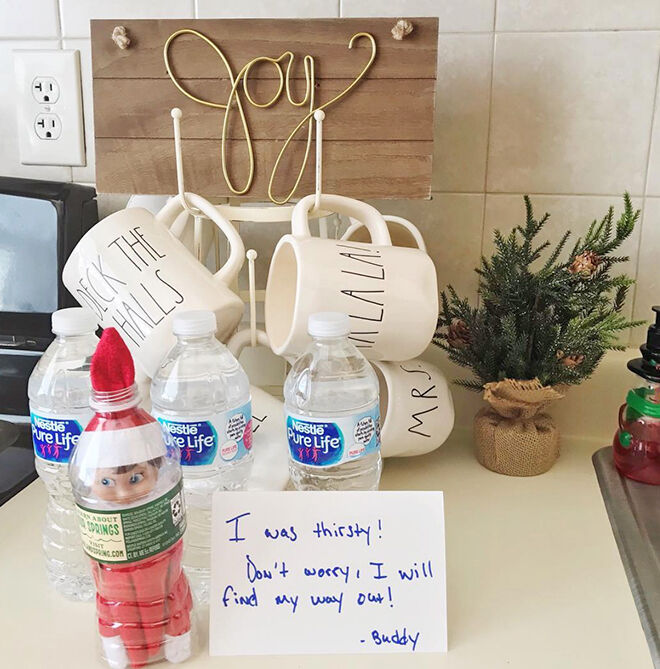 How on earth did that elf get in there?! Hint: just snip away the bottom of the bottle and pop him through the hole. (via T is for Teacher)
Magic eggs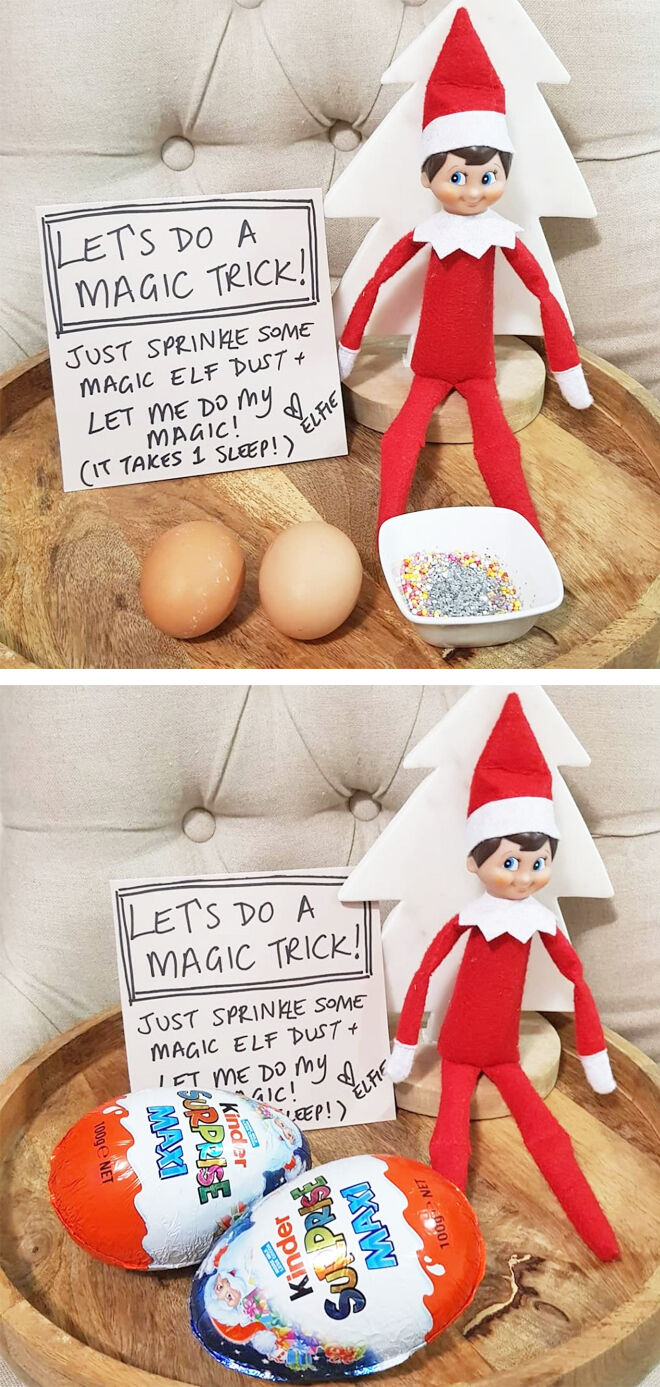 Turn ordinary eggs into magical chocolate eggs overnight with just a sprinkle of fairy dust (via Twins and a Blog).
All aboard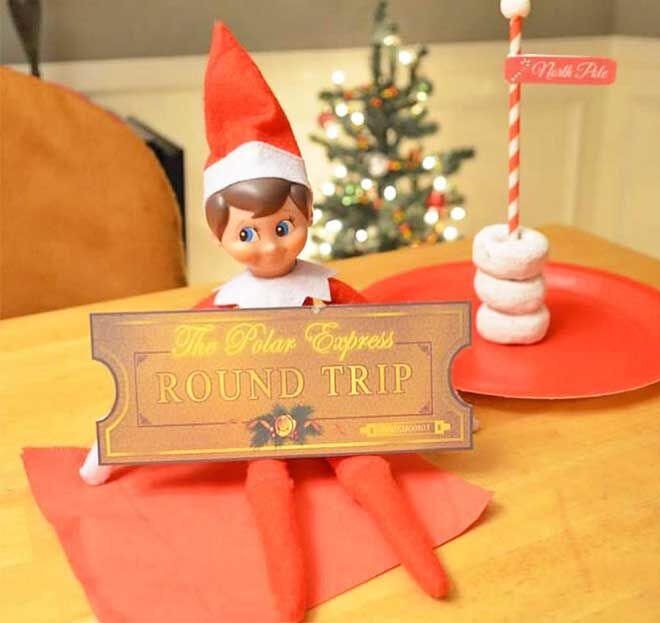 Create a ticket for the Polar Express and settle in for a Christmas-themed movie night, with an invite from Elf on the Shelf himself! (via james_meebles_2018)
It's frosty in here!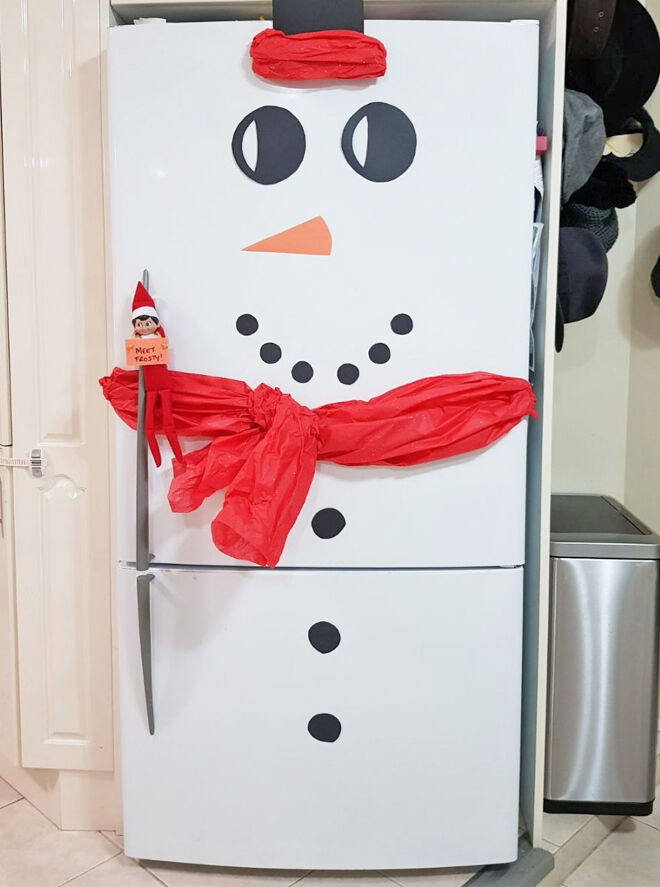 So simple, but oh-so-effective, turn your fridge into Frosty the Snowman with just a bit of craftiness (via Twins and a Blog)
---
Shop Elf on the Shelf accessories
---
Read next …
Want more elf-spiration? Head on over to our other Elf on the Shelf articles, or pop into our famous Gift Guides to find the perfect present for the kiddos: