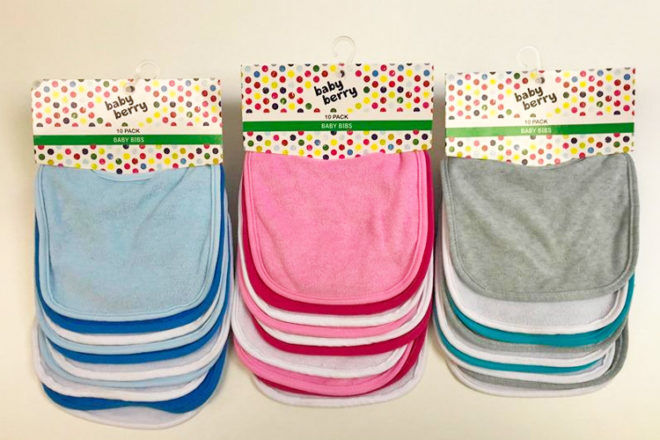 Best & Less
Baby Berry bibs 10 Pack
Best & Less is recalling sets of Baby Berry bibs in colours medium blue, light green and medium pink 10 packs with concerns they may pose a choking risk.
Identifying features: SKUs: 299463 – medium blue 299460 – light green 299465 – medium pink. The SKU is on the packaging as well as on the care label.
Defect: The satin looped care label may not be secure on some bibs sold in the last 12 months.
Hazard: If the care label becomes detached from the bib, it may pose a choking hazard for a baby.
What to do: Consumers should check that the care labels are securely sewn onto the bibs and either cut/pull out the care labels with scissors or return the product to Best & Less for a full refund or exchange.
Contact details: For further information, consumers should contact Best & Less Customer Support on 1300 135 766 (Monday to Friday, 8.30am – 5pm)
Be first with important safety news
Stay one step ahead of everyone else and be first with breaking news by subscribing to our newsletter and following us on Facebook.