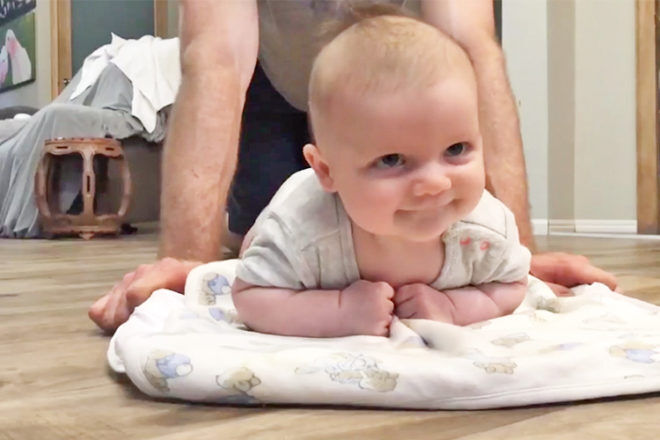 It's the parenting hack transforming tummy time for bubs who'd rather be on their backs and putting a cheeky grin on their faces. And all it takes is a little elbow grease.
Melanie Teefy shared her 'magic carpet ride' tip for tummy time in her Mum's Grapevine Group and lots of members are reporting their tummy time haters have become tummy time converts!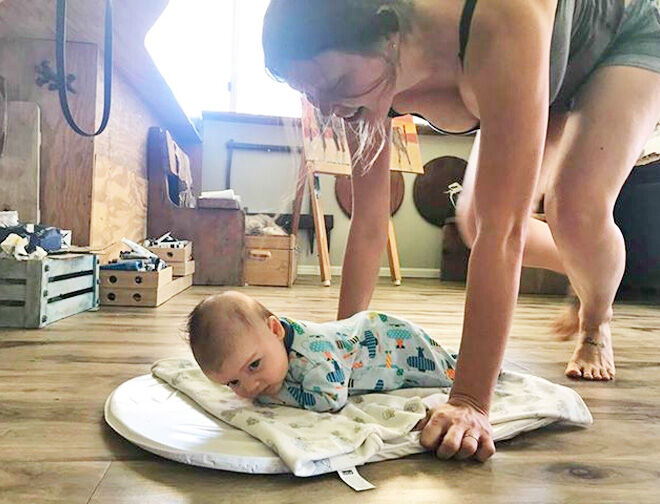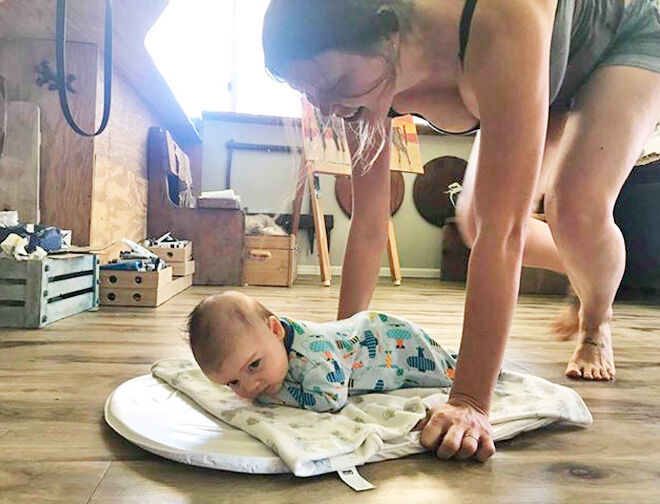 Nine-week-old Jim grizzled every time he was put on his tummy until she came up with the idea.
"The transformation was literally instant!" she said. "From head down and sucking his hands, willing tummy time to be over – to head and shoulders up watching the world, shining, shimmering, splendid!"
Take a look below at how the clever tummy time trick is done:
Jim is now holding his head up beautifully while on his tummy and adores his magic carpet rides. Such a simple idea, stand up and take a bow Melanie, what a great idea!
Read next …
Need a few more tips to get bub loving tummy time? Dive headfirst into these helpful articles and you'll have a tummy time lover in no time!
Share tips with other mums…
Our closed Facebook pregnancy or baby groups are bursting with mums and mums-to-be sharing brilliant tips and tricks. Come and join thousands of other mums all due, or who had babies, around the same time as you.
Click below and join your group today – don't miss out!