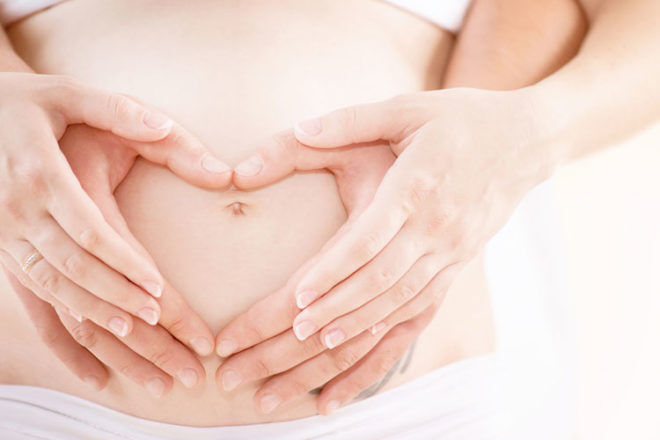 Welcome to the second trimester – let the fun begin! The first trimester is usually pretty intense: you are harnessing the nervous excitement of this life-changing (in the very best way) event, probably dealing with some not-so-fun symptoms such as morning sickness or heartburn, all while hiding this major secret from most of the world. But the second trimester brings plenty of excitement as you announce to the world you are expecting and your bump starts to grow.
Now is the time to embrace and enjoy your pregnancy, and here are 20 awesome things for you to look forward to in the second trimester.
1. Shout it from the rooftops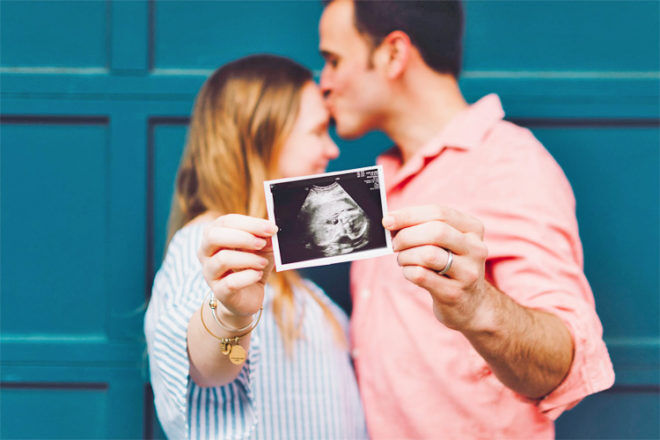 The secret is out. After thinking up every excuse in the book, you can finally let your guard down and share your special news with the world.
Looking for a creative way to announce your pregnancy? We've got you covered. Check out Baby on board! 15 super cute pregnancy announcement ideas.
2. Morning sickness be gone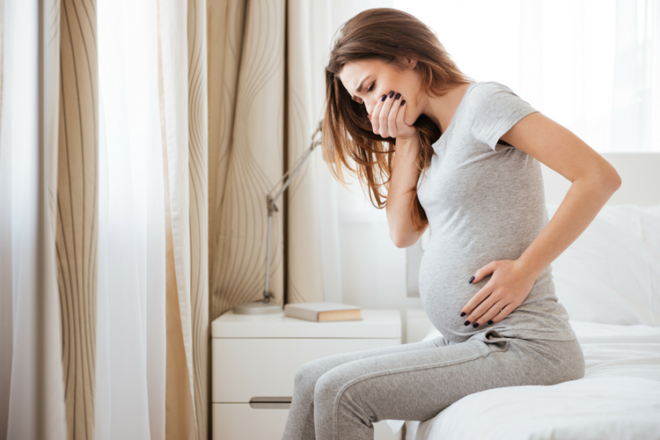 Some poor mums-to-be are hit hard with morning sickness. And yes sometimes it can continue throughout a pregnancy but for many lucky women, it lets up during the second trimester. Thank goodness!
3. All the feels
[youtube https://www.youtube.com/watch?v=djJnsC_CddI]
Many soon-to-be mums get to feel their baby move for the first time in their second trimester. From the first little flutter to the unmistakable kung-fu kicks, these are the moments that make it all very real. You are growing a mini human inside of you.
For a full rundown on baby movements, check out Baby backflips: What to expect when the baby starts to kick [guide].
4. Show off that bump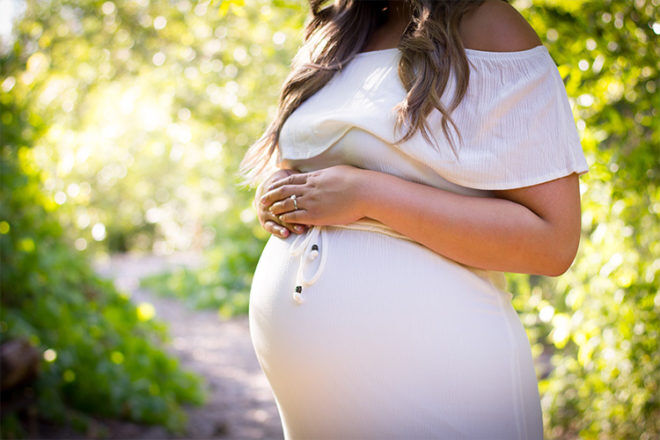 Finally, there is no more hiding you are pregnant. And thank goodness because your second trimester is when you are really going to start "showing". Whether you suddenly 'pop' or your belly gradually grows, embrace your bump in all its glory.  And why not have some fun with it?!
Here are the best maternity t-shirts to rock your bump with sass.
5. Babymoon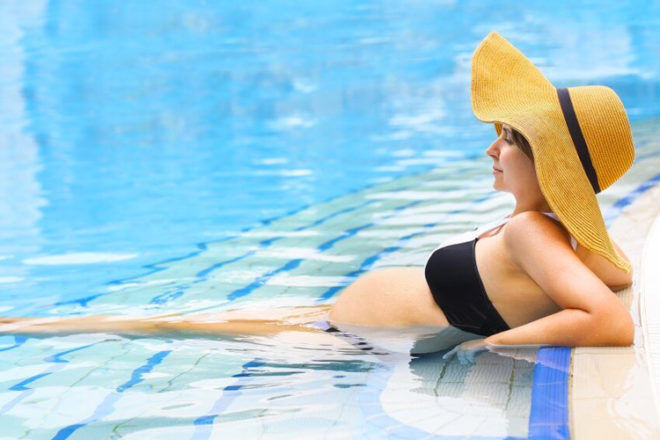 Take a holiday.. you deserve it! You are growing a human after all. Babymoons are one of the cherries on top in pregnancy. A relaxing holiday with just you, your partner and your bump. Whether you prefer sipping mocktails by the pool or cuddling in front of an open fire, a babymoon is a perfect time for reflection, nervous excitement for the future and a little pregnancy pampering of course!
Need some ideas? Here are the Top 10 favourite babymoon escapes in Australia.
6. Time to shop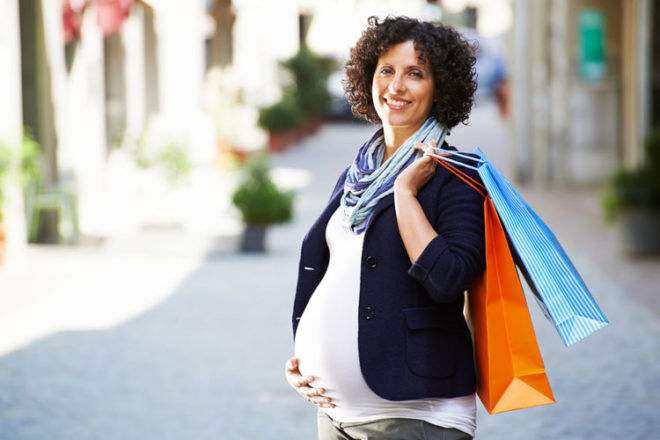 Now that it is official and you have had the first trimester to think and plan and think some more, trimester 2 is for shopping! From nursery staples like the cot and nursing chair to the must-haves like a pram and car seat, and the teeny tiny clothes you can't wait to see your little one wearing,
And don't forget about yourself. Your partner might think it's a joke when you say you need to go shopping for bags and shoes but it's warranted. Your feet are likely to grow/swell and a nappy bag is a must, so get shopping!
7. Nursery dreams come to life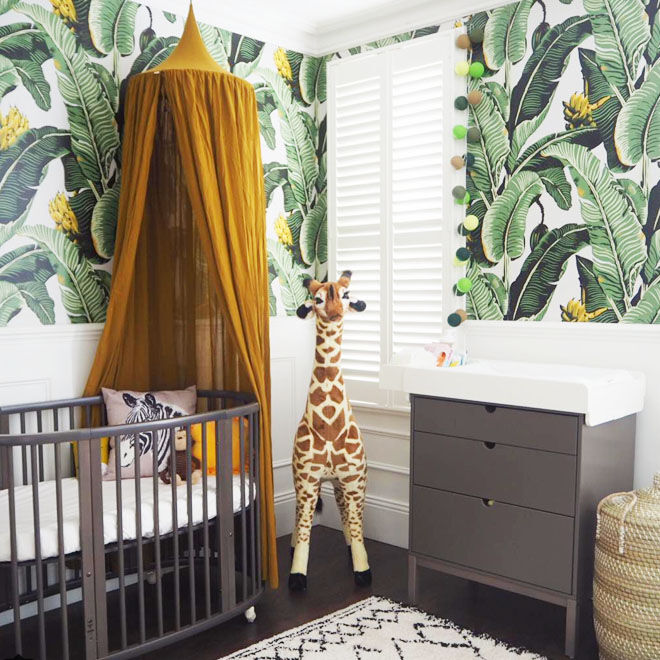 Planning your nursery is oh-so-exciting but the second trimester is when those plans come to life. Creating a beautiful space where you and your baby will spend precious moments together makes everything feel that much more real. Looking for inspiration?
We've got 62 nursery theme ideas for you to browse and think about what to buy.
8. Well hello there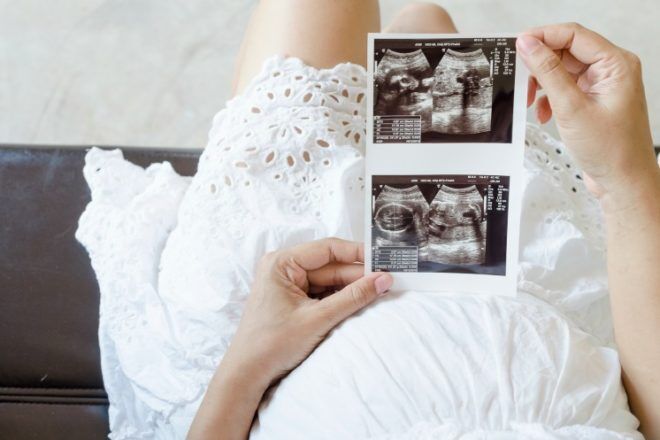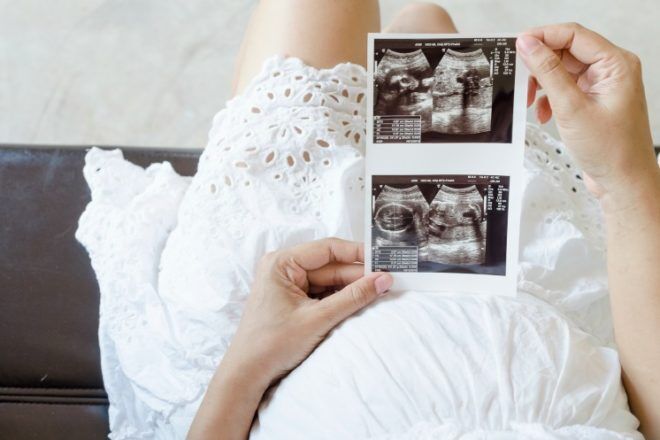 You can't really get much closer to your baby as they are literally part of you for 9 months. And yet, there are only a couple of occasions where you actually get to see your little bean. Your 20-week scan is another opportunity to meet your bub – see their perfect little nose, and their 10 mini fingers and toes.
9. Gender reveal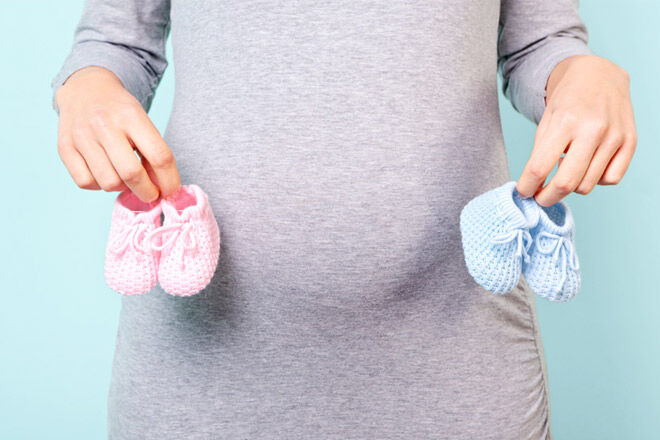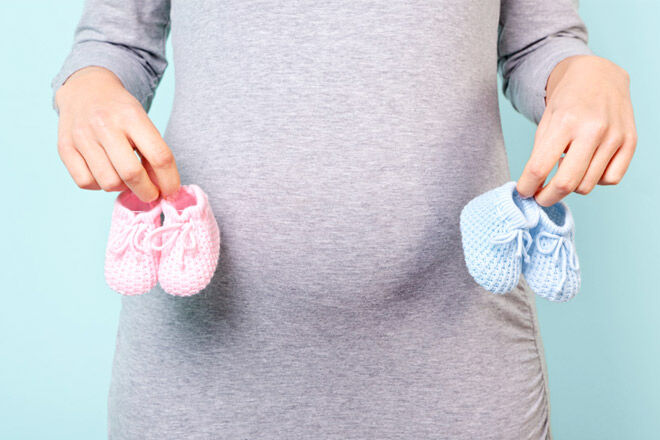 Keen to cut that baby name list in half and find out if you're having a prince or princess? Well your 20 week scan will reveal all. And if you're looking for an exciting way to tell family and friends, gender reveals are so much fun.
Here are 8 creative ways to reveal your baby's gender.
Patience not really your thing? These days, there is the option to find out earlier with an NIPT test.
10. Energy Boost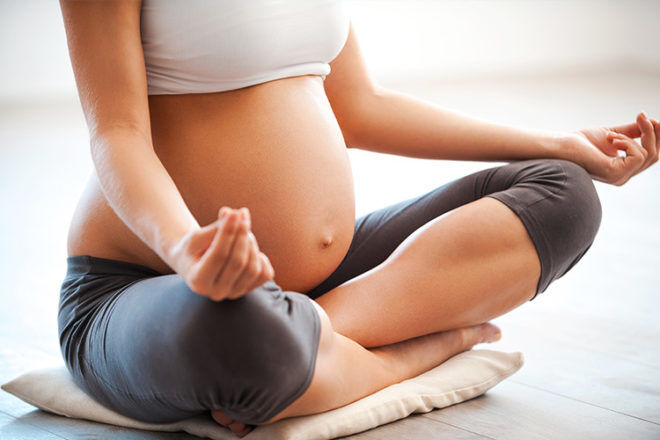 Many woman experience lack of energy/lethargy in their first trimester of pregnancy. Creating human life will do that to you. However, trimester two usually brings a boost of energy as surges in progesterone will start to drop off, leaving you feeling energised and more like yourself.
11. In the mood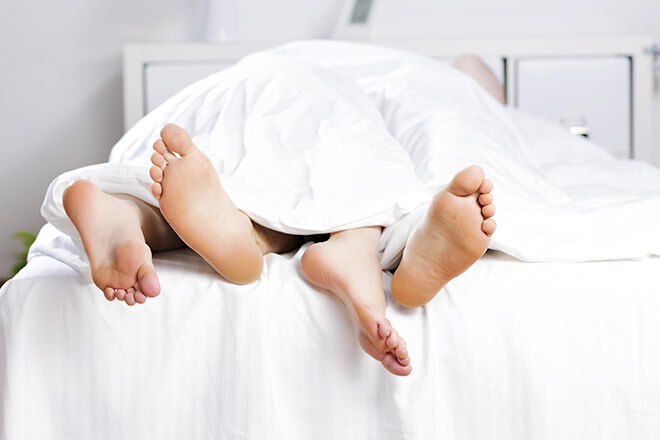 By the second trimester, your body is an estrogen making machine which can really rev-up your sex drive. Higher energy levels and feeling less likely to puke all the time also helps get you "in the mood".
12. Regain your appetite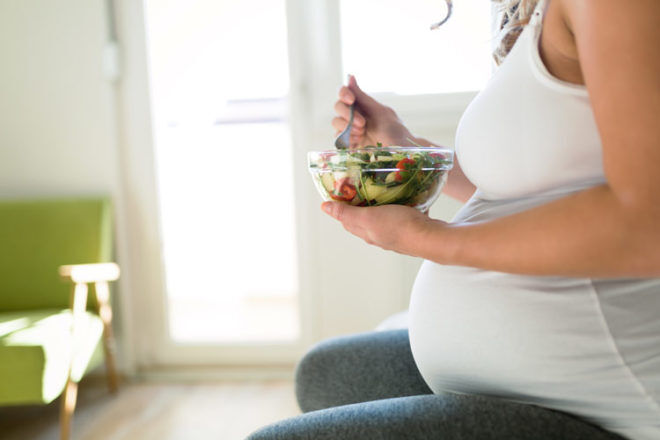 Whether it was from feeling nauseous, the off-putting smell or heartburn that followed, many woman experience food aversions during their first trimester. Your appetite and love of food will most likely return as you move through the second trimester. Yes, there are still foods you should avoid while pregnant but there are plenty of delicious options out there, including these 6 alternatives to foods you can't eat during pregnancy.
13. Pregnancy Glow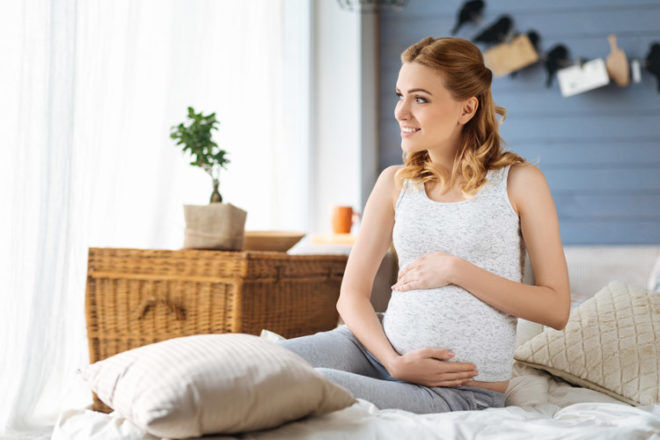 Hello beautiful! During pregnancy, your body is pumping more blood around the body often giving your cheeks a rosy appearance. Plus, increased skin cell turnover and hormone production mean newer skin cells come to the surface, boosting the radiance and smoothness of your skin.
14. Luscious Locks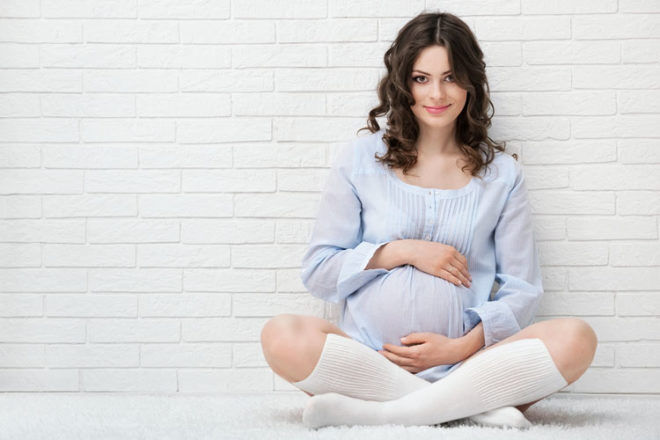 Along with the sought after glow, many women experience glossier and healthier-looking hair when they're expecting. Higher oestrogen levels reduce the amount of hair you lose leaving you with thicker more luscious locks.
15. Nailing it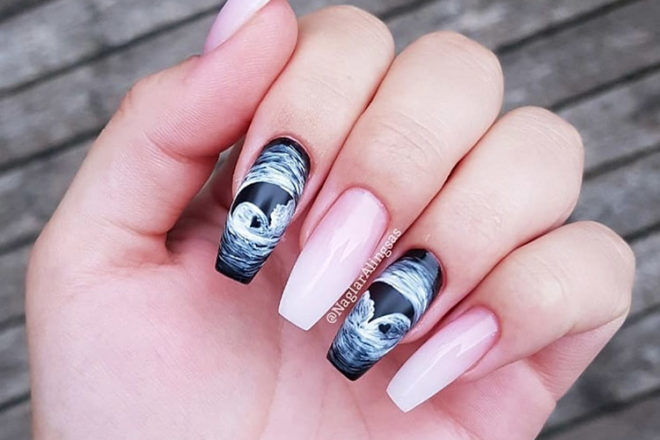 Along with glowing skin and luscious locks, you may enjoy healthier, strong nails to round out the beauty trifecta. Some mums are taking full advantage of their new nails with ultrasound nail art.
16. Sweet sounds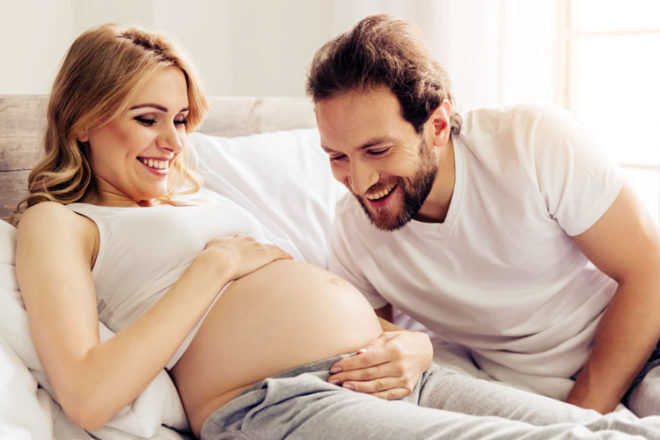 Testing, testing, is this thing on? Your baby can hear you! During the second trimester, your baby can hear sounds from outside the womb, they can hear music, and you can truly talk to your baby. Experts believe they will even start learning your voice. Heart melt!
17. Halfway point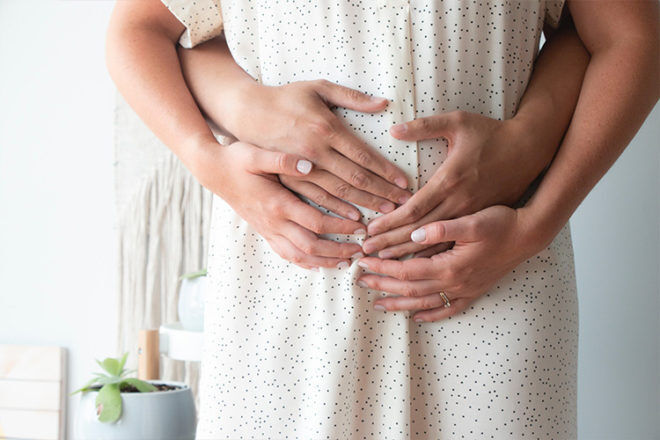 Nine months may seem like an eternity when you are busting to meet your mini-me, but time flies when you're having fun. At week 20 you are officially halfway through your pregnancy. Woohoo! And while some woman may be mum's a little earlier than expected, you will blink and be snuggling a newborn, just you wait!
18. Prepare to be showered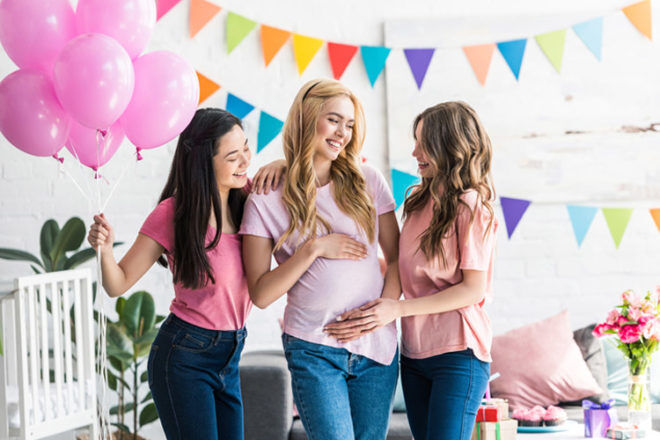 You may not have your baby shower until your third trimester, but you will certainly be thinking, planning and looking forward to it throughout your second trimester. First thing's first, pick a theme. Luckily, we have 101 baby shower theme ideas to help inspire your party planning.
19. Ultimate wishlist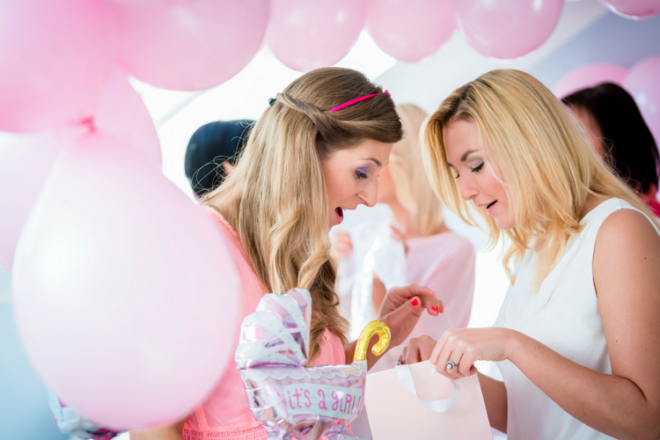 With baby showers, come presents. Whether you are having an official baby shower registry, or just a list of items ready for when people ask, now is the time to form your wish list! Here are 12 practical baby shower gifts every new mum needs to get you started.
20. Kind gestures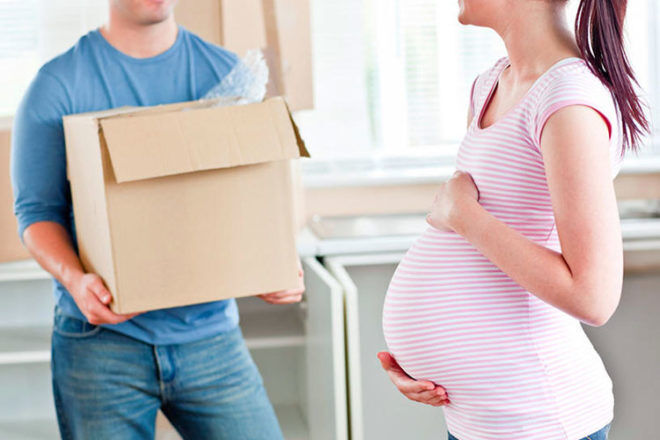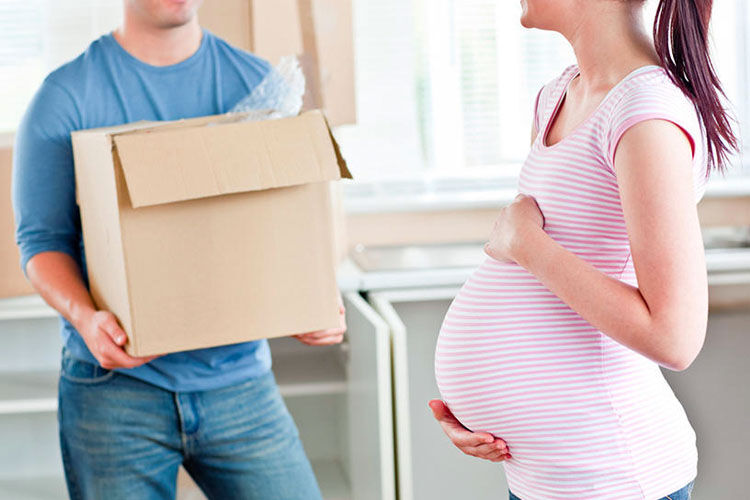 Of course, you expect love and support from your friends and family, but the beautiful thing about being pregnant is the courtesy and kindness shown by complete strangers. Holding doors open, offering their seat on the bus, conversations in the supermarket. Yes, chivalry still exists, so enjoy it!
Read next…
Now that you're looking forward to the second trimester, here are a few handy articles to read while that beautiful bump continues to grow.