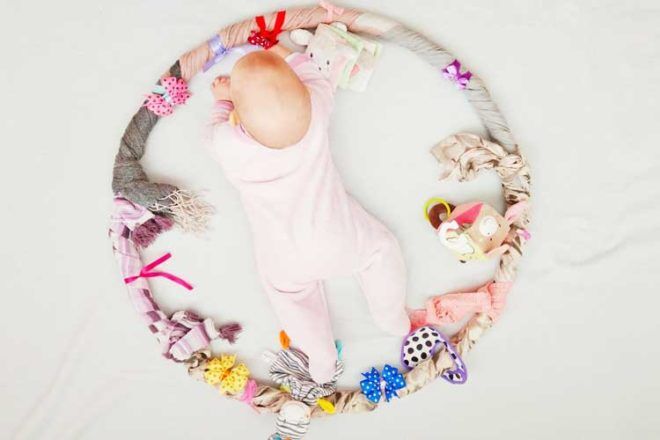 Turn tummy time into a little land of discovery with a few clever tweaks of a childhood favourite toy – the humble hula hoop. It's the work of minutes but will keep tots loving tummy time day after day.
Mum's Grapevine Autumn Baby Group member Ashleigh made her DIY sensory hoop creation by gathering baby safe bits and bobs that she had laying around the house and attaching them securely to a clean hula hoop. Her bub has been loving it ever since!
Bub has 360 degrees of sensory objects to look at, play with and reach for – which all helps keep tummy time fun!
Make your own sensory hoop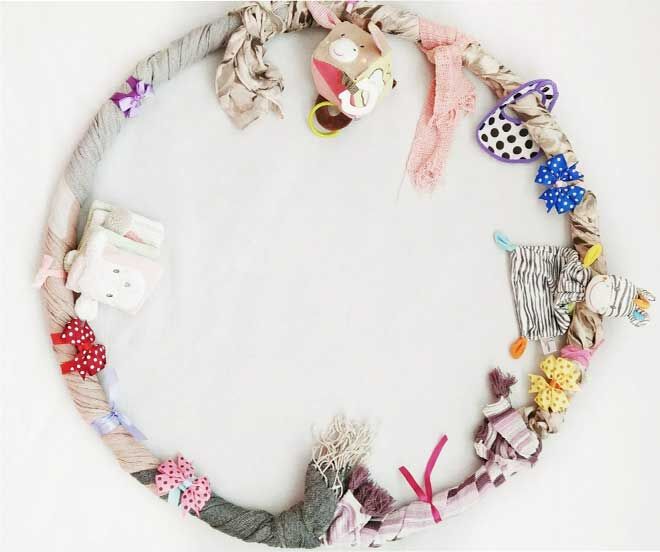 The trick to making a really engaging sensory hoop is to use a mix of things that engage bub's senses (hence the name!). Things that crinkle and make noise, different textures, colours and even scents. Just make sure everything you use is baby safe and attached really well, and always keep an eye on bub while they're having tummy time.
Sensory hoop ideas
Ribbon
Plush toys
Scarves (think different textures like silk or wool)
Pom poms
Wool
Bath sponge
Velcro
Teething rings
Soft books
Bibs
Read next …
It's baby play time! Take a look at our other baby play articles, including what signs to look for when bub wants to play, and how to keep those toys squeaky clean.
Join your baby group
If you're searching for the best ways to play with bub jump into one of our closed Pregnancy or Baby groups and ask thousands of other Australian mums what they're doing – they're busy chatting at all hours of the day and night.
Click below and join your group today!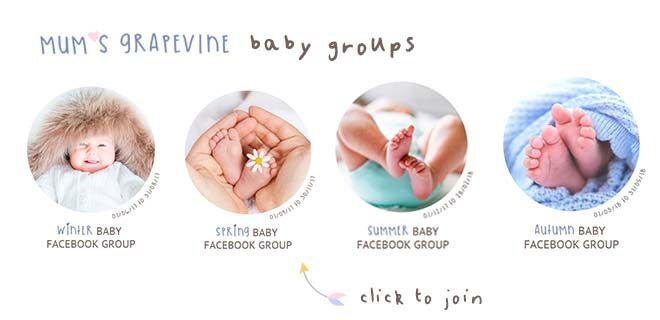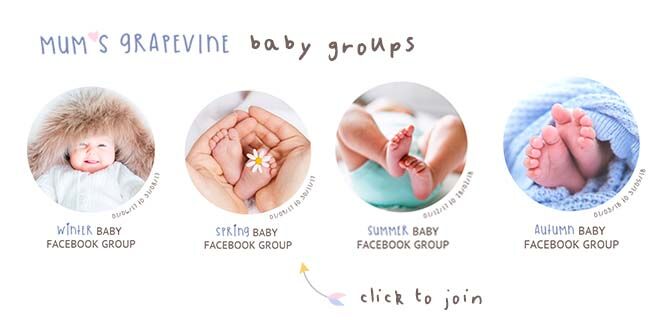 Images: kleinliebchen