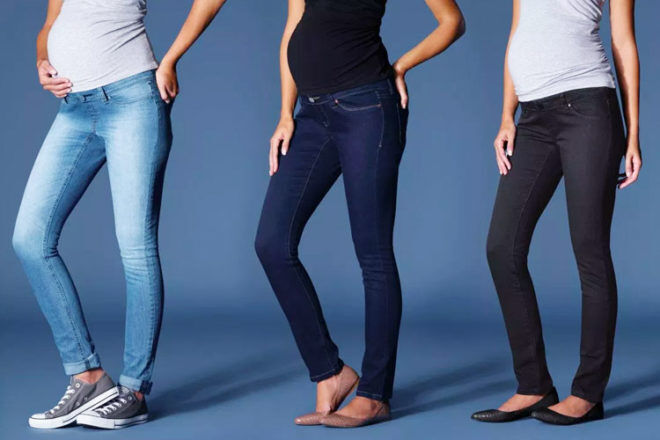 A good pair of jeans can be hard to come by. And just when you think you've found the perfect fit, they're suddenly a little tighter than they were a few weeks ago. Falling pregnant doesn't mean you have to hang up your skinny jeans for good. It's all about finding the right style of maternity jeans for you.
From under-the-bump and over-the-belly styles to super-stretchy jeggings – there are stacks of bump-friendly denim available, all offering comfort and support to you and your growing tum.
We asked our Pregnancy and Baby group members to recommend the best maternity jeans available and these are the brands they recommend.
Jeans West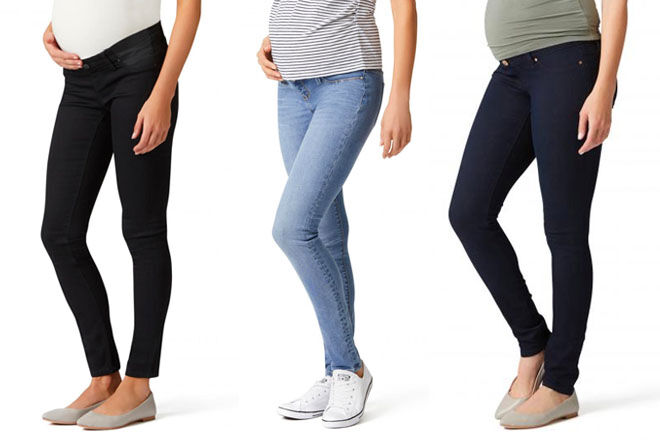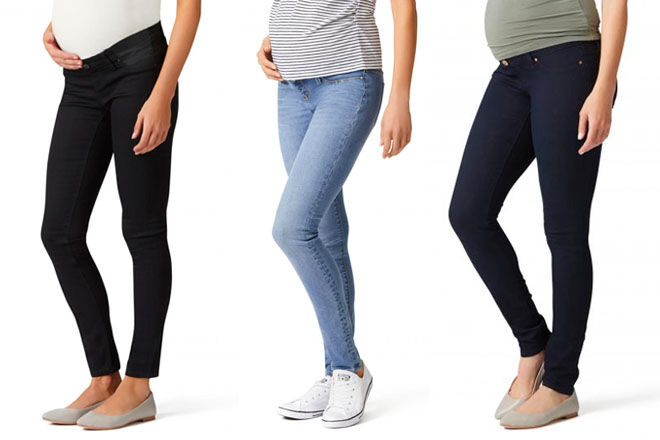 Jeans West Maternity Skinny Jeans (from $79.99): Made from soft, ultra-stretch denim, the range from Jeans West are designed to move and flex with you throughout your pregnancy for the ultimate comfort. The elasticated tummy band fits around your bump and best of all – there's no sagging at the knees!
"Jeans West! I found with maternity Jeans West were the way to go! They have the full belly band and gives you a great shape." – Mel
---
Mavi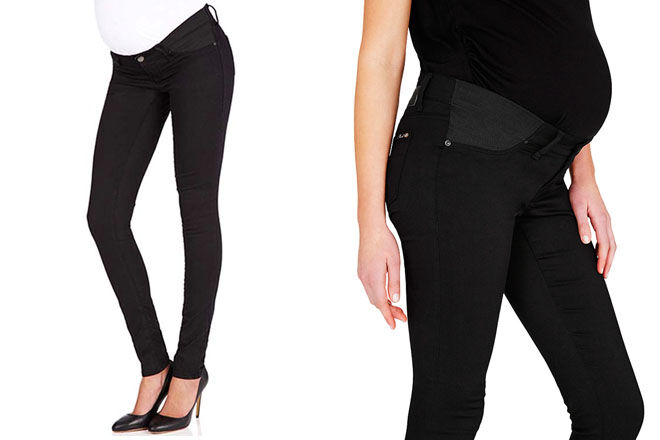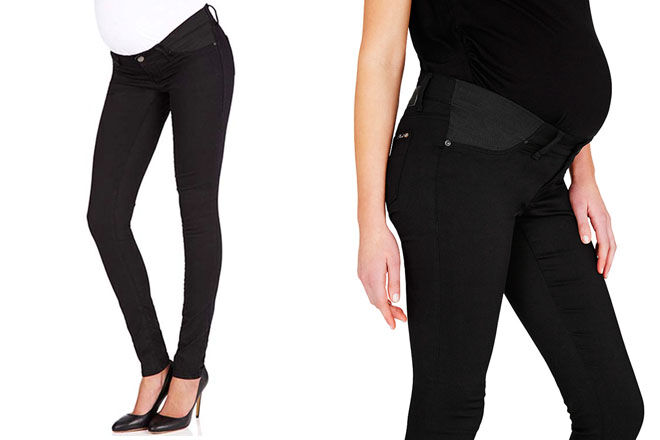 Mavi Maternity Skinny Black Jeans ($139): If you're looking for jeans that won't slump or slouch down during the day then look no further. Mavi are made to stay put. The low-rise waist and elastic side panels on these jeans mean they're ready to wear from the first trimester.
"I got some Mavi jeans and they have been great!" – Danielle
---
H&M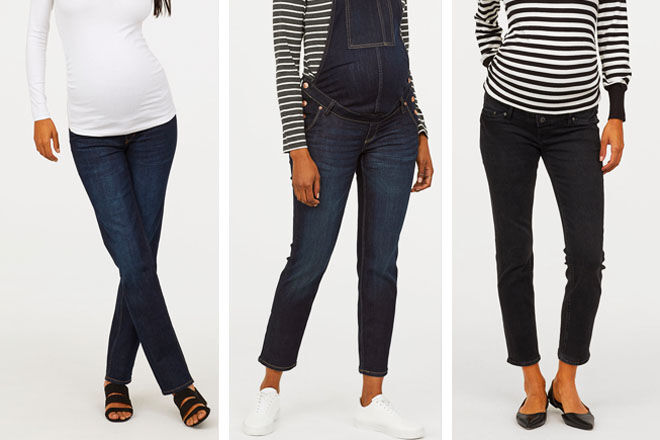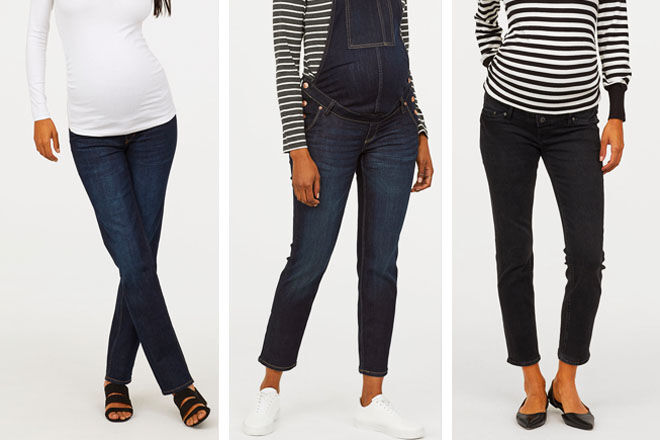 H&M Maternity Jeans (from $39.99): From super skinny jeans and slouchy boyfriend jeans to casual dark denim overalls – H&M has got every mumma's maternity style covered with their great selection of maternity threads. The majority have an over-the-bump waistband for added comfort.
"H&M, I love mine. I bought them last pregnancy and just dig them out again, so comfortable! They have quite a good range and their pricing is good too! "  – Gina
---
Decjuba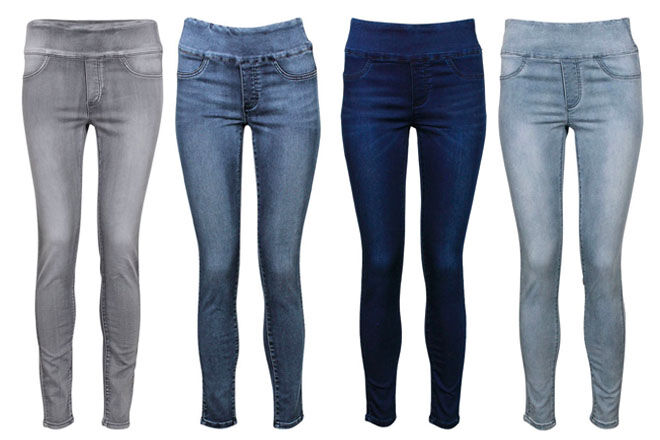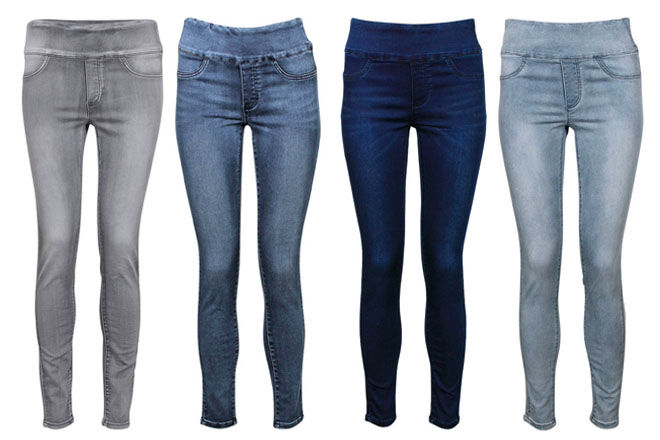 Decjuba Riley Jeans ($89.95): They may not be designed as a maternity jean, but the Riley Jeans by Decjuba are an absolute must for mums-to-be. The thick, mid-rise waistband gives you oodles of support where you need it and the brilliant stretch fabric cradles your growing tum. They're available in seven colourways too!
"Stretchy mum-tum goodness" – Amy
---
ASOS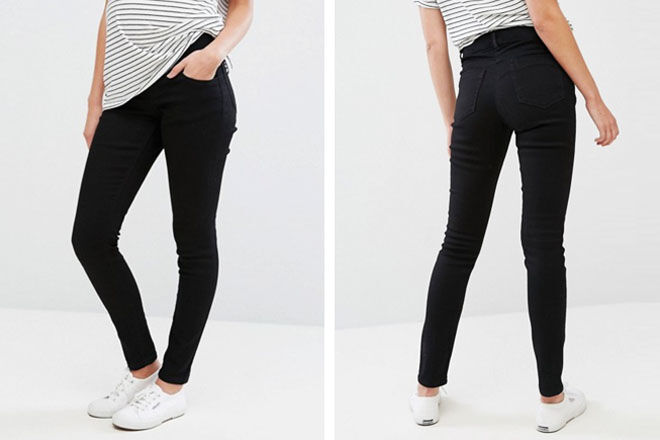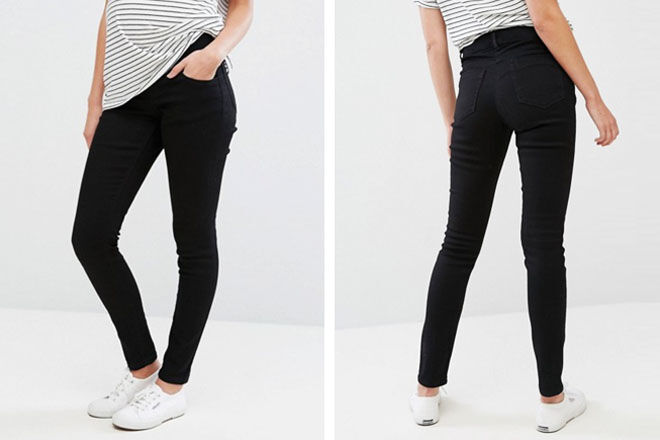 ASOS DESIGN Maternity Jean ($50): With a super skinny fit and an under-the-bump waistband, the Ridley maternity jeans from ASOS are made to fit through every stage of your pregnancy. A girl needs a good pair of black jeans – even when she's pregnant.
"I second ASOS! Quick shipping, great sizing and super comfortable." – Shannon
---
Kmart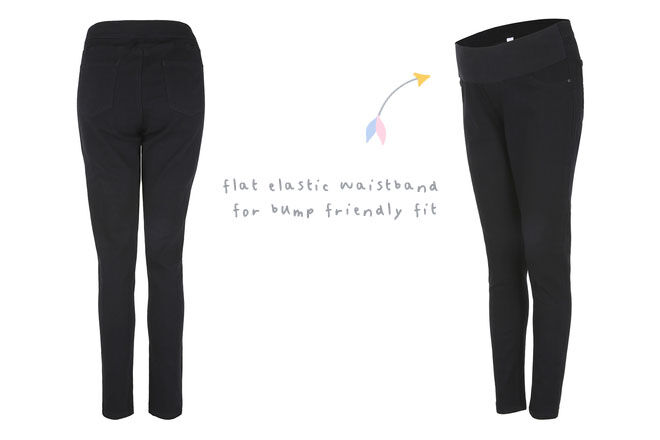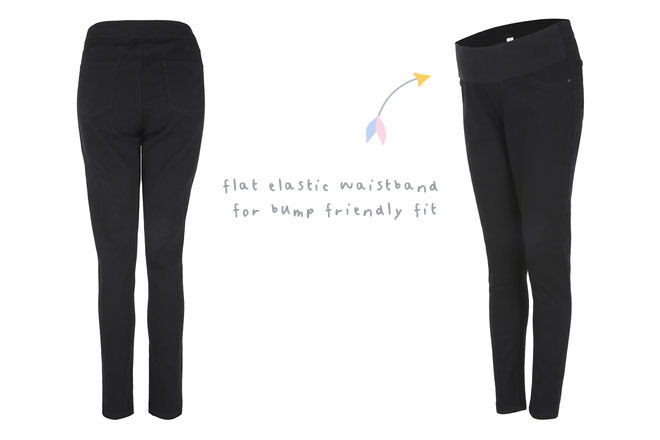 Kmart Maternity Jeans ($20): A real winner with our community of mums. Coming in at under $25 the fit this wardrobe staple is priceless. The flat elastic waistband offers a level of comfort all pregnant ladies long for in a maternity jean.
"I picked up two pairs from Kmart… the other maternity jeans I tried elsewhere were just uncomfortable and didn't work for my figure.. they have lasted me two pregnancies so far..." – Naomi
---
Just Jeans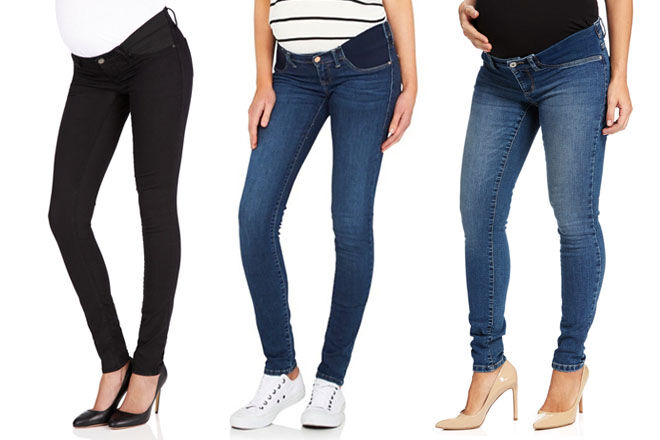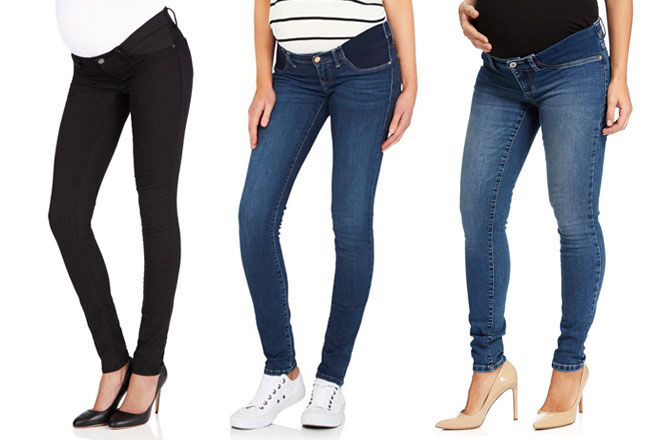 Just Jeans Maternity Jeans (from $139.95): Go from work to weekend with the dynamite denim collection from Just Jeans. The jeans sit nice and snug on the hips with elastic panels to help them grow with you and baby.
"Just Jeans ones are great they go under the bump and have adjustable sides on the inside so they can go bigger or smaller." – Brooke
---
Freddy Pants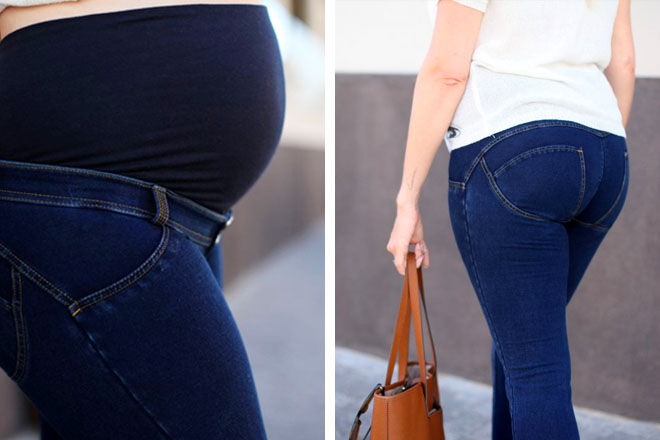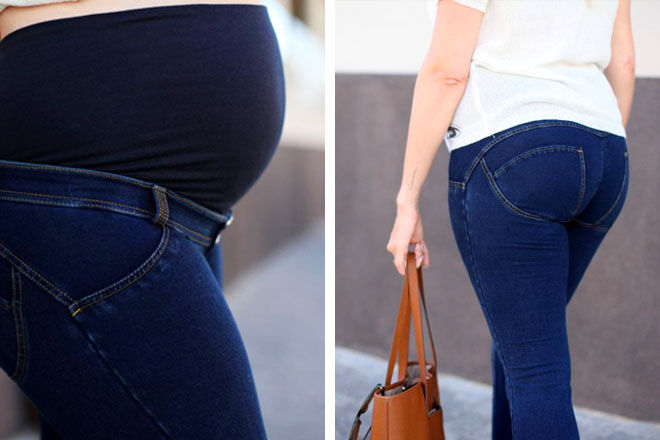 Freddy Maternity Pants (from $129): Made from a unique cotton jersey, the Freddy maternity pants offer a flattering shape at a time where you need it most. The panel and stitching detailing hugs you in all the right places, accentuating those wonderful mumma curves!
"Try "Freddy" pants – They are stretchy, butt-lifting and have high waisted pants! The best I've ever owned" – Ange
---
Bae the Label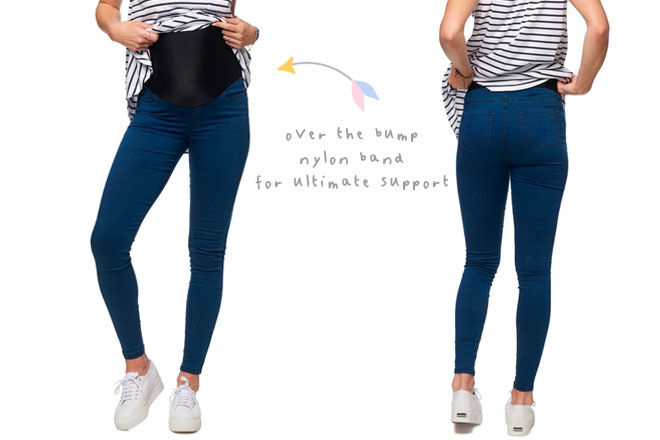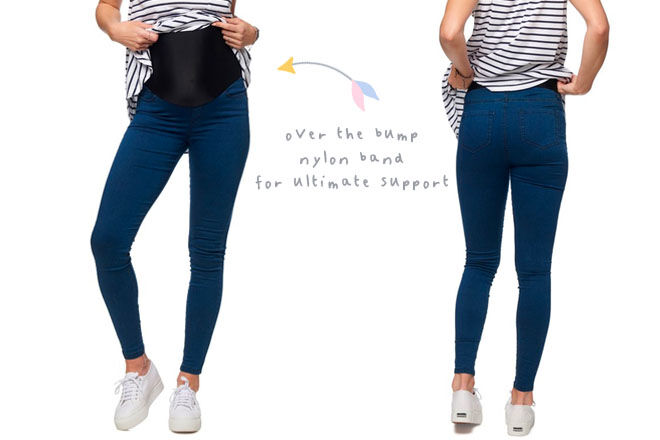 Bae the Label Maternity Jeans ($129): Said to be the secret weapon of maternity styling, the premium stretch cotton gives the jeans a second-skin feel while retaining their skinny leg shape. A nylon over-the-bump band makes them ideal for your entire pregnancy. Love!
"For me Bae the Label over the bump skinny jeans" – Bridget
---
Ripe Maternity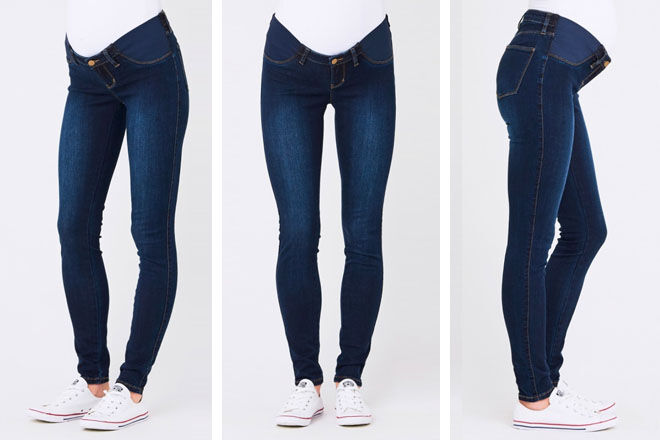 Ripe Maternity Isla Jegging ($129.95): Giving the feel of a pair of leggings with style and look of a pair of jeans, the Isla Jegging gets a big thumbs up from mums bearing the bump. An under-the-tummy waistband adds comfort while the sleek leg means you can team with high-tops or heels.
"I have Ripe Maternity jeans x2 pairs and LOVE them!" – Kylie
---
Pea in a Pod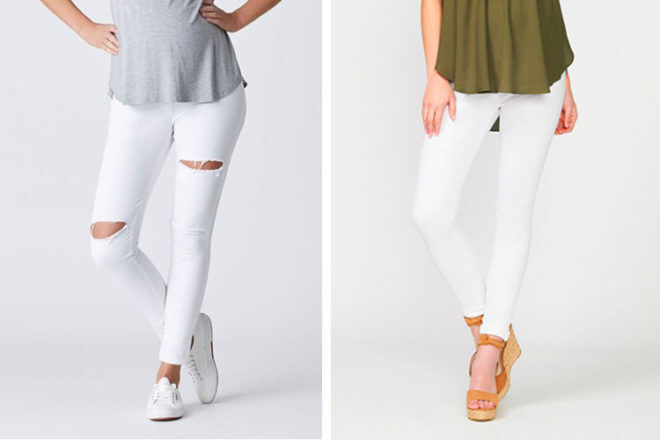 Pea in a Pod Maternity Jeans ($129.95): Why do pregnant women love these jeans so much? Because they don't look like maternity jeans, that's why! Fold the stretch bump band down or up over your belly for the support you desire. Grab the best-selling Bobby Skinny Jean in 'normal' or 'distressed' and flaunt that bump with sass.
"I ended up buying 3 pairs online from Pea in A Pod and they are AWESOME. So comfy and stretchy and don't look maternity at all"  – Jen
---
This article is curated by our Editors and includes affiliates and/or paid inclusions. See our Disclosure Policy.
Know some pregnancy jeans we should add to our list? Contact us and let us know.
Read these roundups next …
Looking for more maternity must-haves? From sports bras to pregnancy pillows, we have Australia's largest suite of product roundups for new mums.
Read this: A handy guide: how to shop for maternity clothes