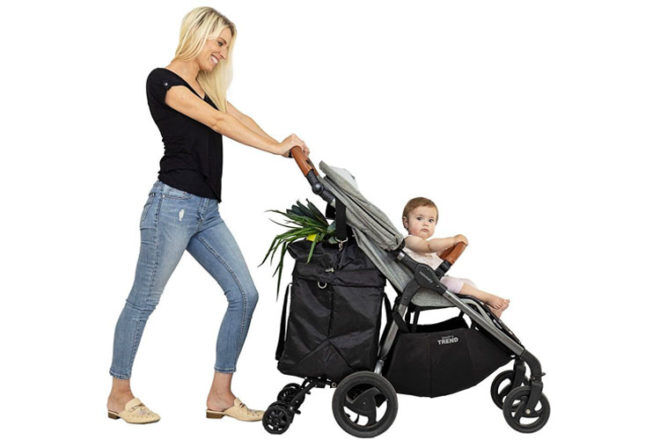 Pram storage. It's one of the unexpected challenges of parenthood. Those under pram storage baskets seem like a great idea, by the time you have a toy and a spare nappy in there, it's basically full. When you pop into the shops to just grab "a couple of things" and then arrive at the checkout with half a week's worth of shopping (again), that not-so-spacious pram basket just really doesn't do the job.
A combination of pram Tetris, one-handed steering and a precarious number of bags hanging from the handlebars is not a sustainable solution. Thankfully, enterprising Aussie mum-of-three, Helen Druitt, realised there had to be a better way and so she created the BuggyCart.
Clever design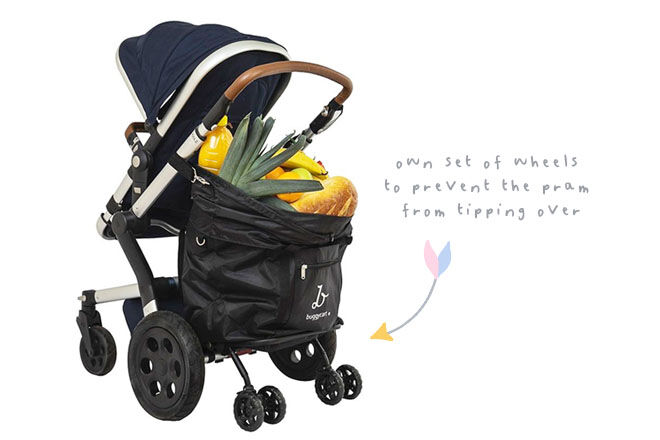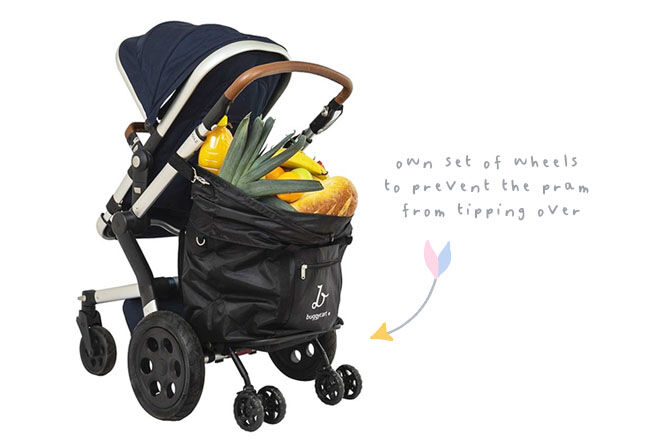 The BuggyCart is a shopping basket that quickly and easily clips onto the back of your pram and instantly gives you a mammoth 66L of storage space (that's two bulk boxes of nappies worth!) It has its own set of wheels which is the secret to preventing the pram from tipping over. These wheels carry the 15kg of weight that the BuggyCart can hold!
Like any mum, the BuggyCart is the master of multi-tasking. Not only does it carry all your shopping for you in durable waterproof fabric, it also includes a drink holder and phone case. Not in the shops? You can either fold the wheels up and use it as a nappy bag or collapse it down for easy storage.
One size fits all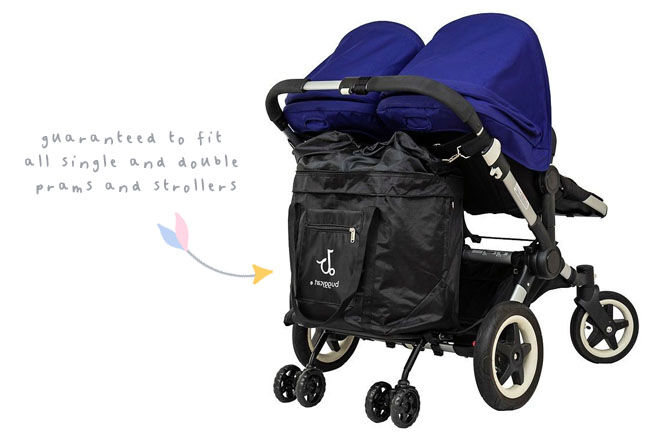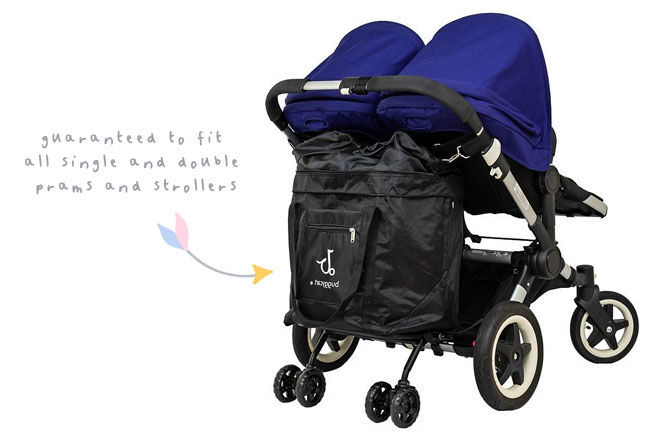 The BuggyCart is guaranteed to fit all single and double prams and strollers.
What a brilliant invention! Suddenly the weekly (ok, daily!) chore of doing the shopping has been made so much easier.
Available online at BuggyCart ($109.95).
PRE-ORDER OFFER: Order before the 19 December, 2018 and save $30.