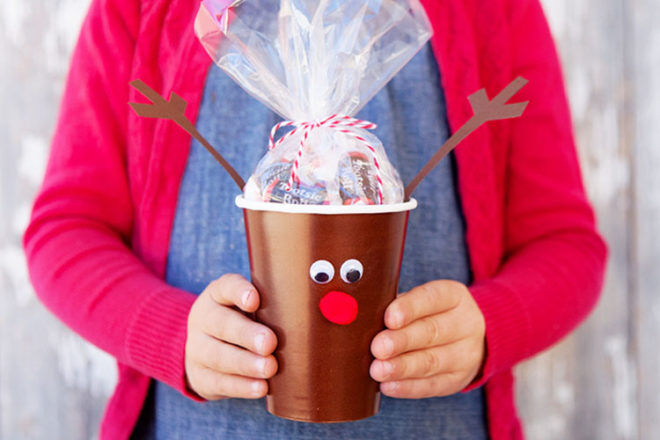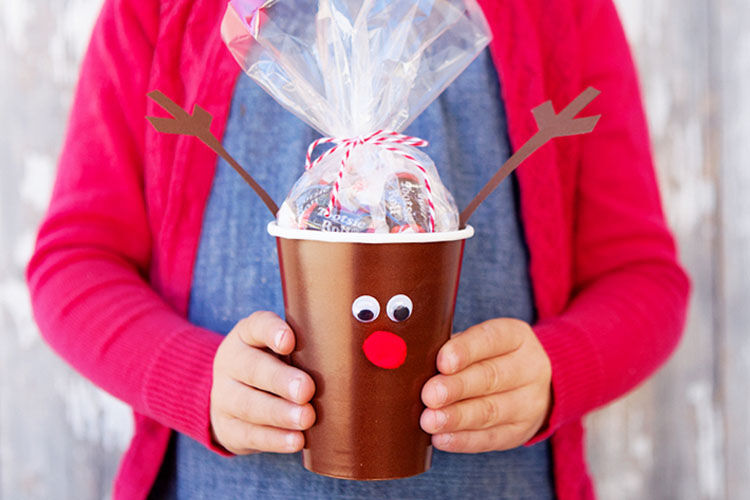 The cupboards are slowly filling with festive goodies and the smell of gingerbread is in the air. Christmas is so close we can almost taste it. Making, baking and decorating are big family traditions at Christmas time, and there's no better feeling than sharing festive treats with family and friends.
Whether you're taking homemade Christmas cookies to coffee with friends or handing out pint-sized sweets in the school playground, you'll need something fabulous and merry to carry them in.
Here are 12 Christmas treat bags you can make at home.
Run Rudolph, run!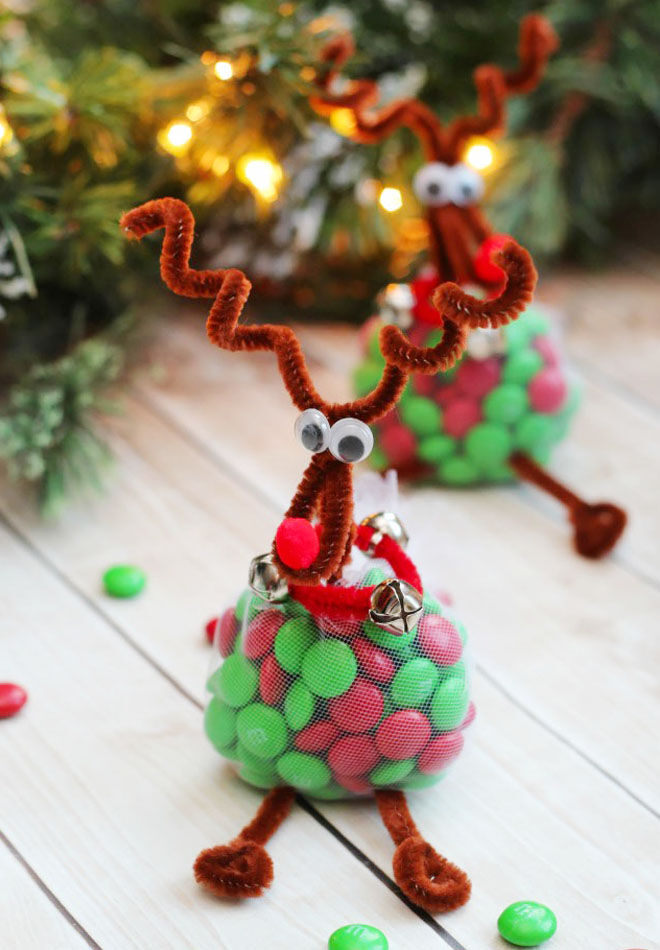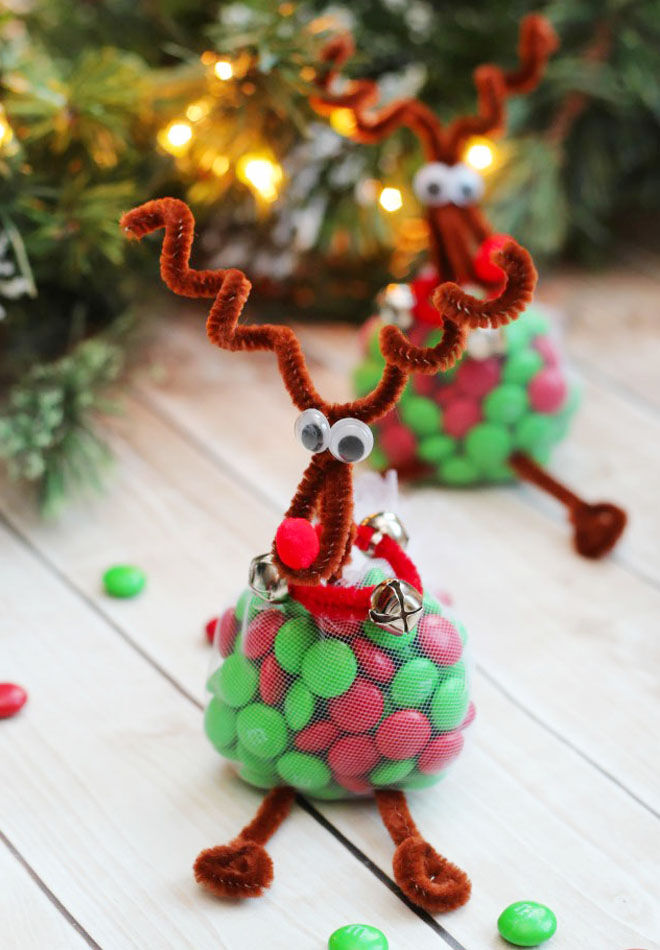 With M&M's in his belly and bells around his neck Rudolph better be quick if he wants to leave in one piece! (via Clean and Scentsible)
A simple scribe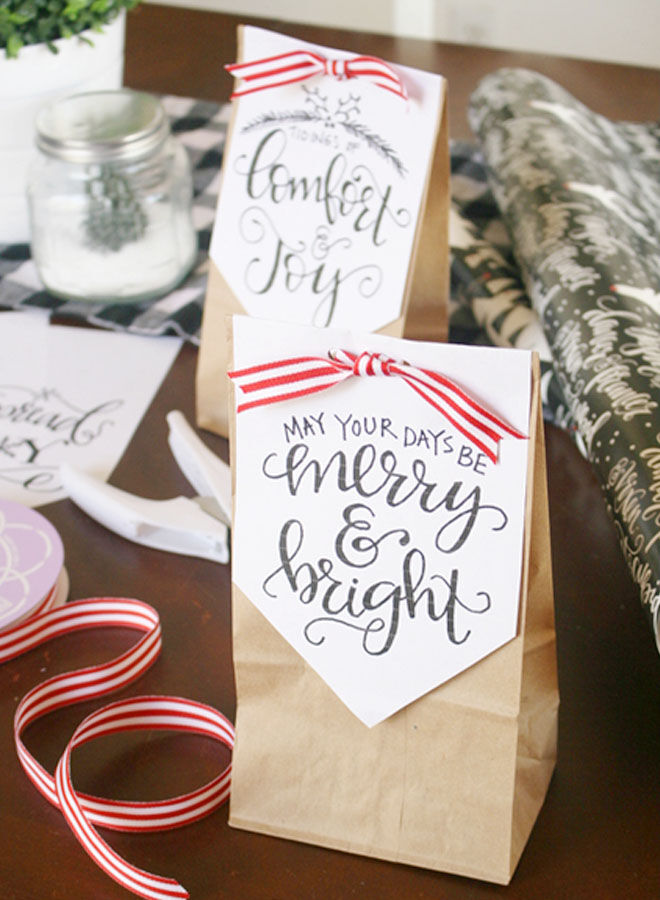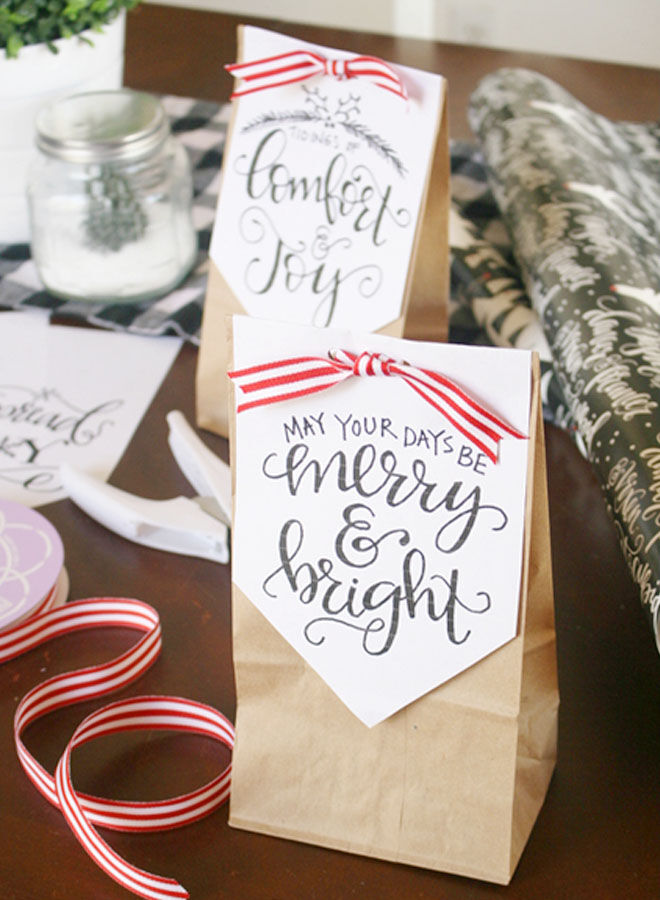 Receiving hand-written cards and letters at Christmas time puts a huge smile on peoples faces. The same goes for these Christmas treat bags – such a simple yet personal touch. (via Lolly Jane)
Hang tight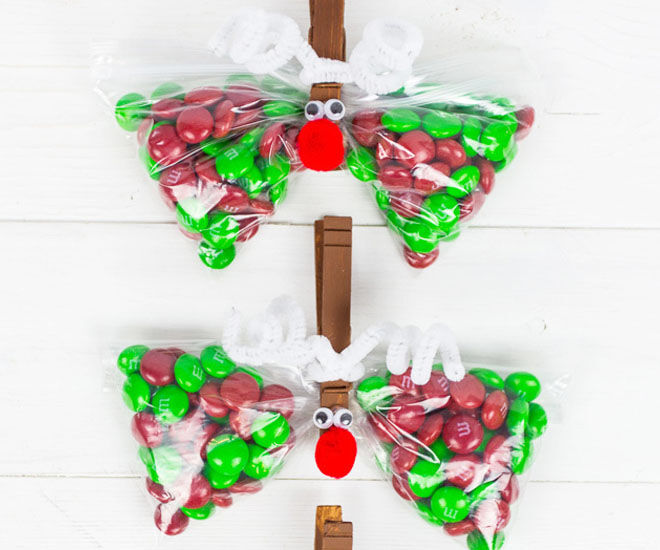 Held together with a clever clothespin, these adorable Reindeer treat bags are a quick and easy make for busy mums. (via Kids Activities Blog)
Candy countdown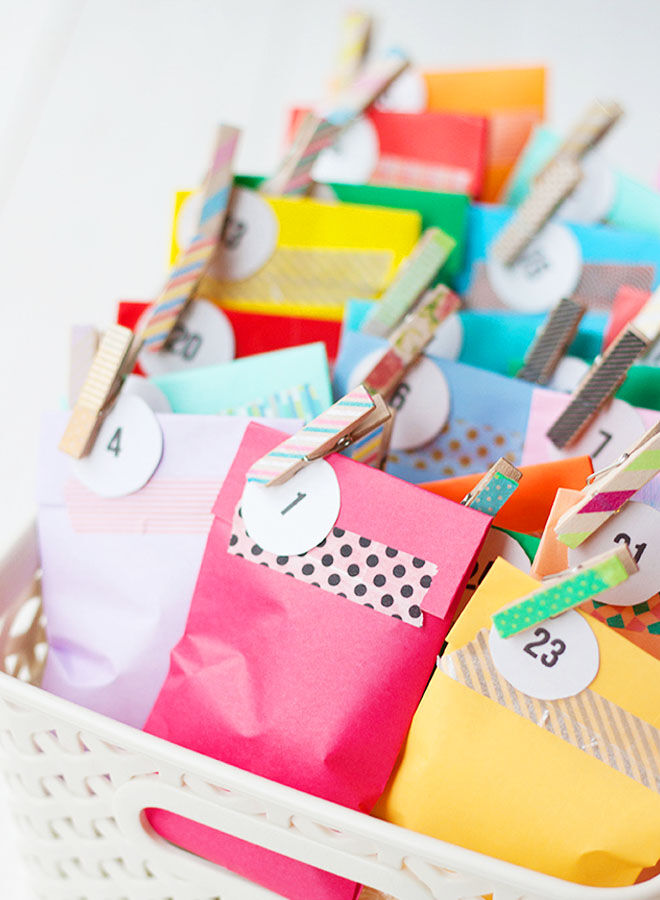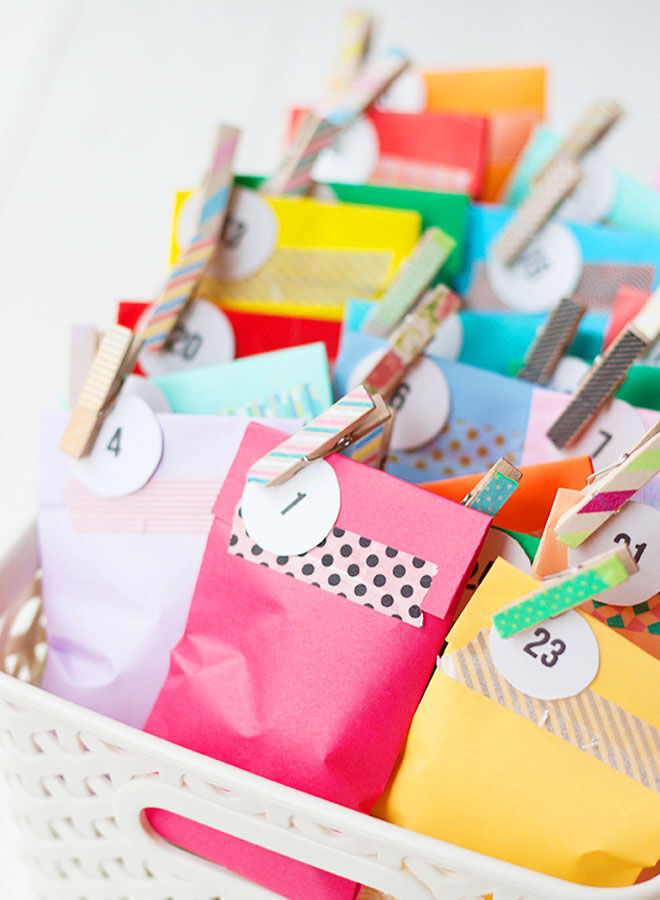 If your Christmas elves are keen to hand out treats to the entire class this year, then this is a perfect project for you! Originally meant as an easy DIY advent calendar, these cute little craft bags would also work as individual Christmas treat bags for the classroom. (via The Fox and Star)
Festive friends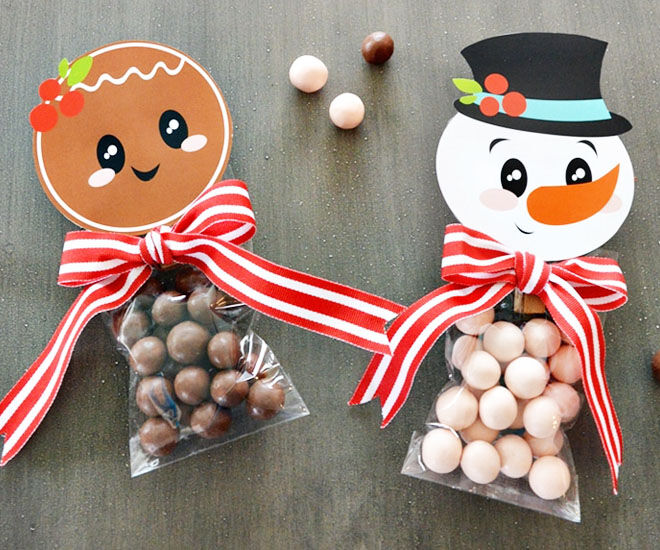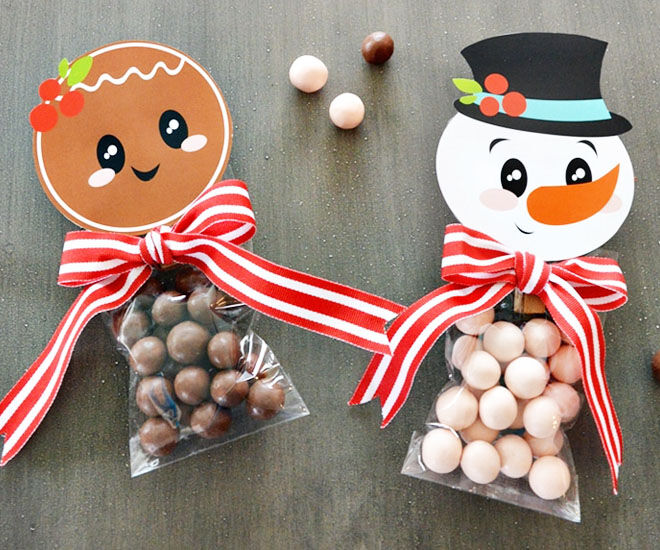 It just doesn't feel like Christmas without the sighting of a snowman or the baking of gingerbread. Bring a few festive friends to the party with these easy gift bags for Christmas treats. (via Somewhat Simple)
A washi Christmas wish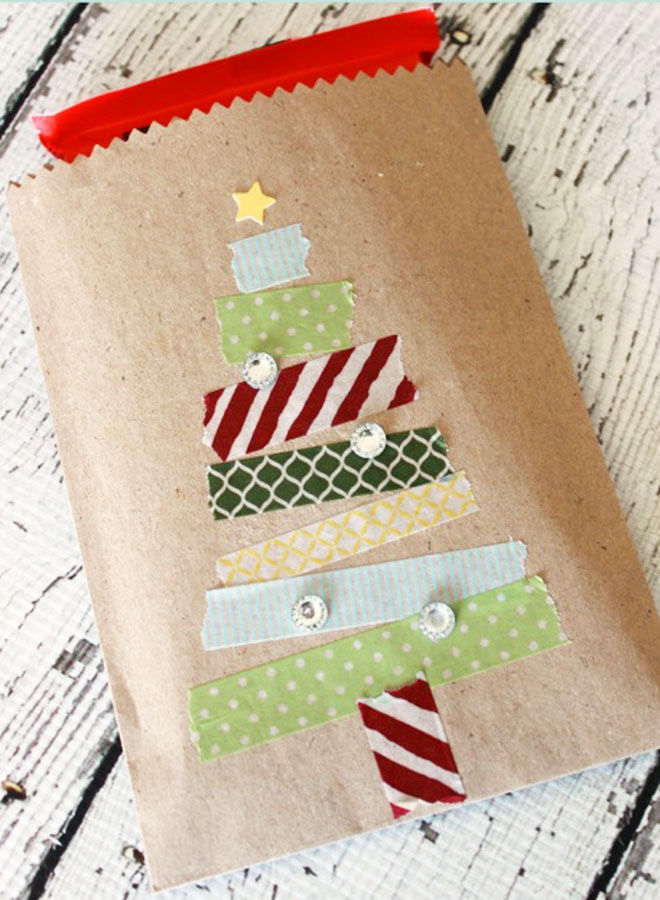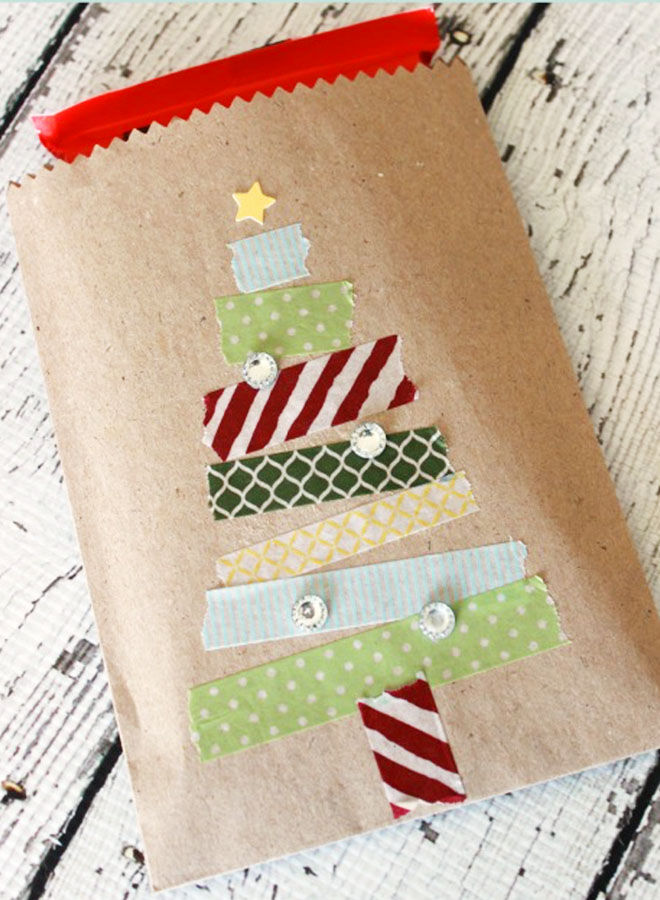 There's always a spare roll lying around the house somewhere. Take a plain craft paper bag and add a touch of festive flair with colourful rolls of washi tape – too easy! (via Food Crafts and Family)
Follow your nose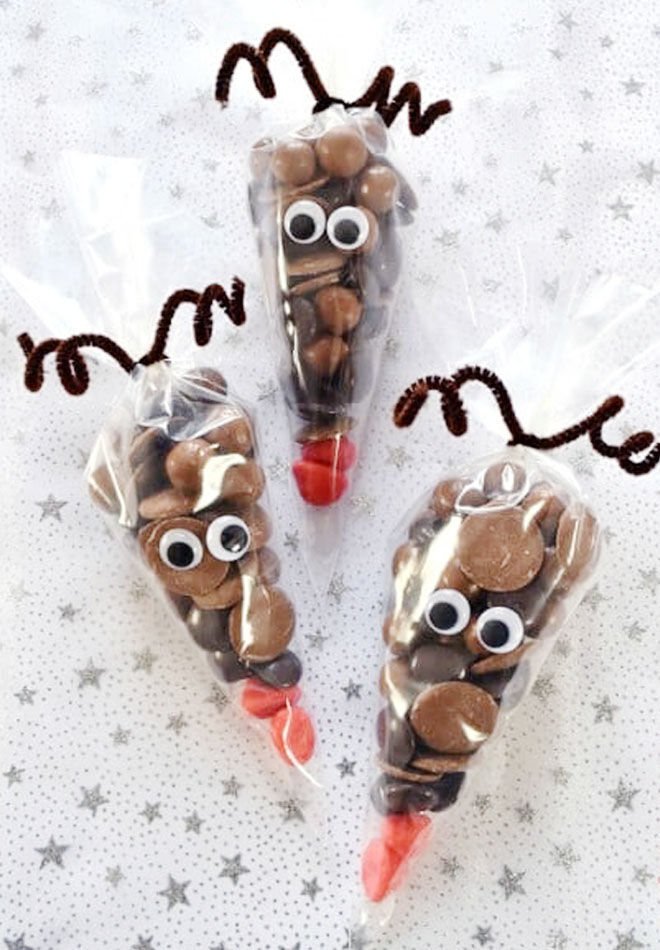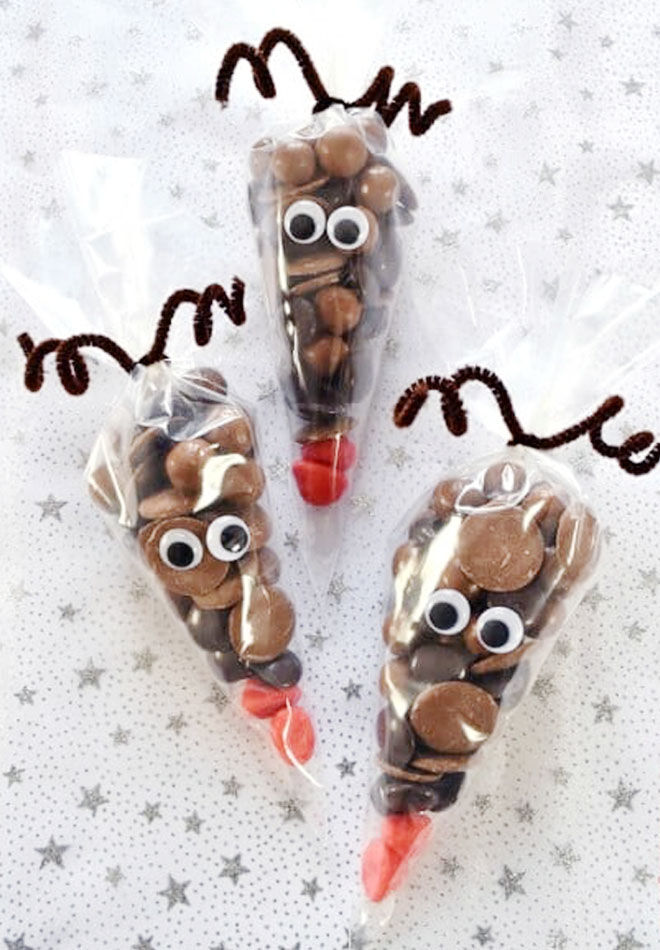 Kids big and small will sniff out the chocolatey goodness in these cheeky reindeer treat bags. A cinch to make and even easier to eat. (via Eats Amazing)
Christmas cup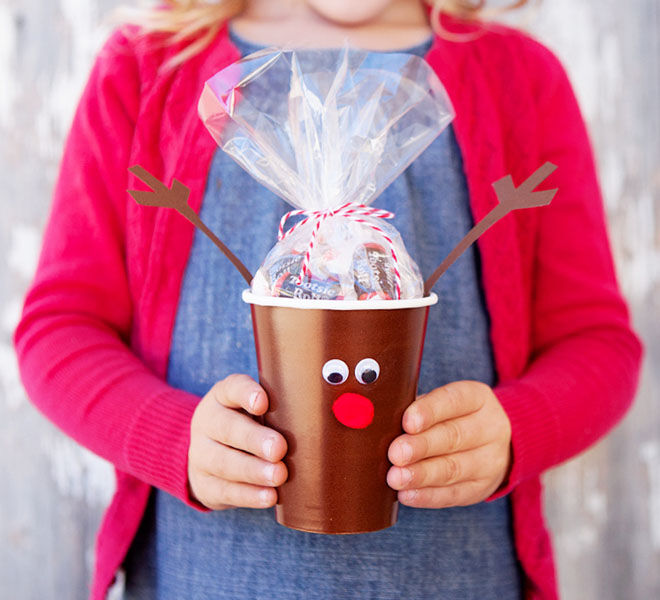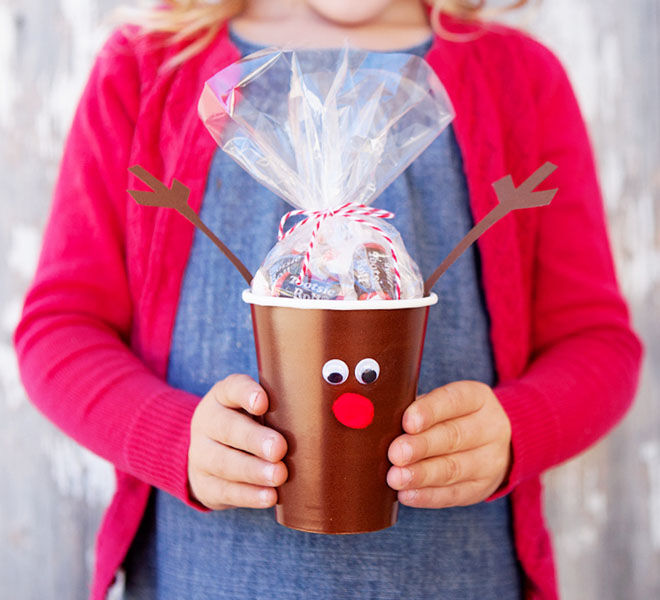 It's the Christmas cup kiddies won't want to put down. Simply pop your lollies into a cellophane bag and place into a paper cup. Use googly eyes and tiny pom poms to make a super speedy reindeer. (via Simple As That Blog)
Cold turkey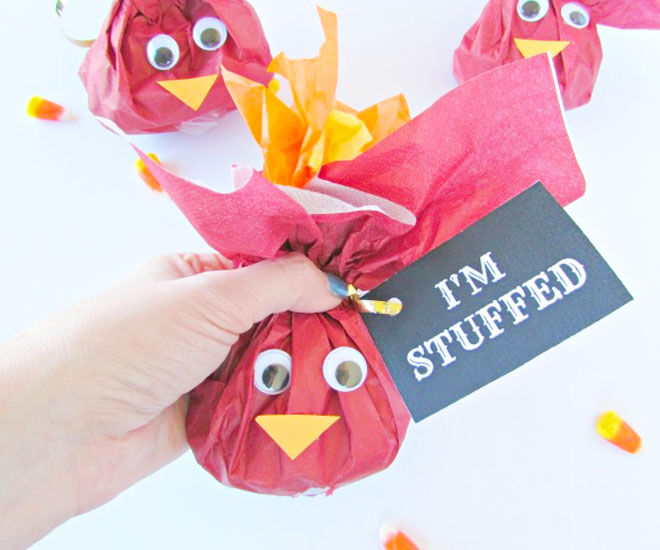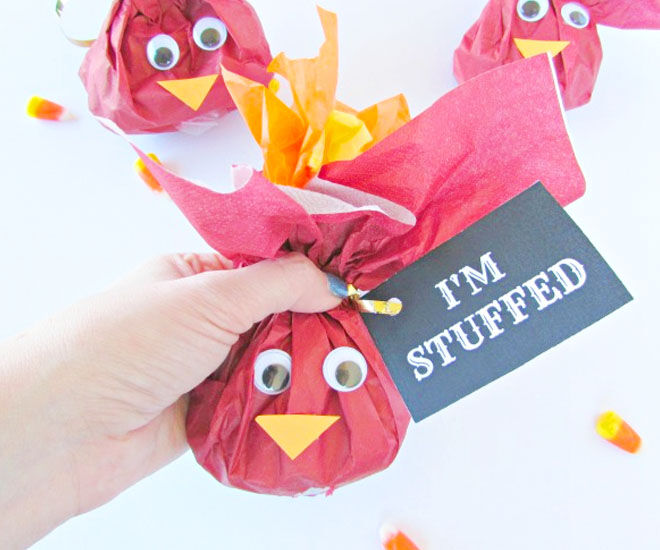 These turkey treat bags are well and truly stuffed! A punny little gift to give to kiddos over the Christmas holidays. (via Val Event Gal)
Santa's elves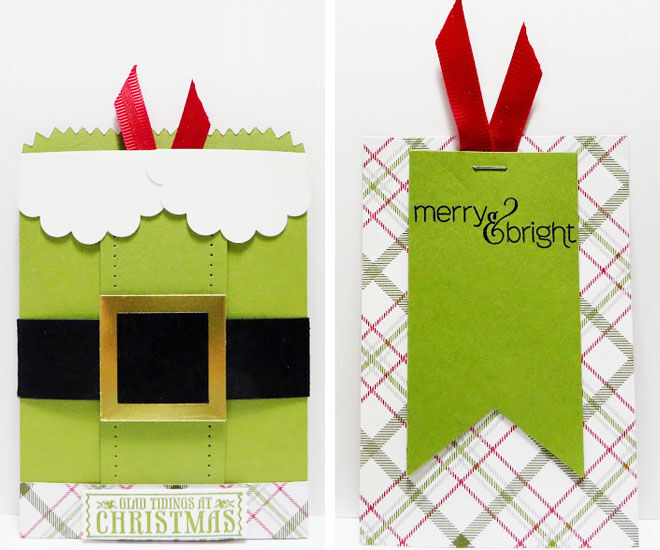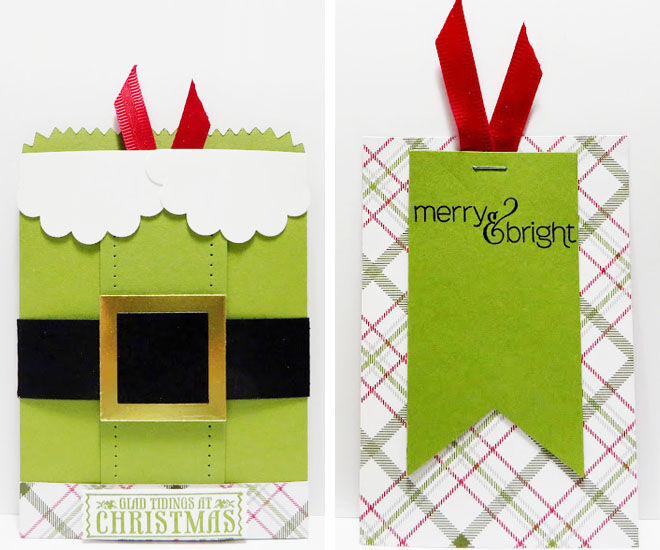 With Santa's elves offering a helping hand during the busy Christmas period it's no surprise they fill their pockets with delicious treats as they go – We love these creative paper pockets. (via Lynn's Locker)
DIY deer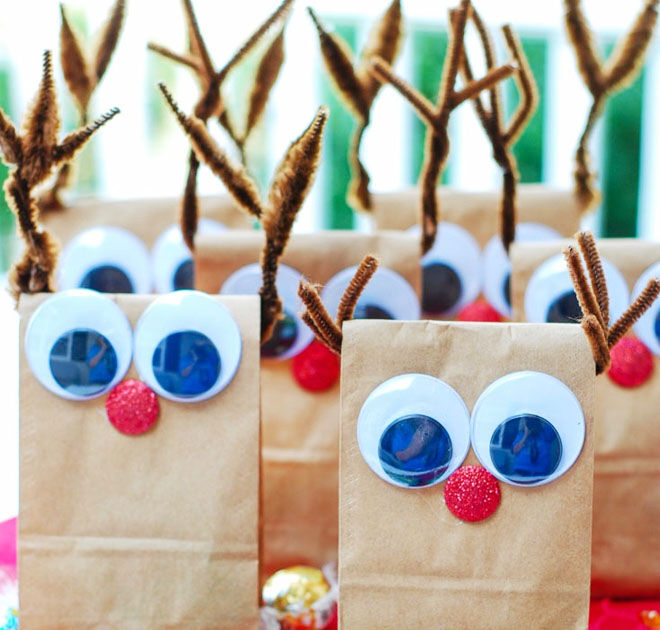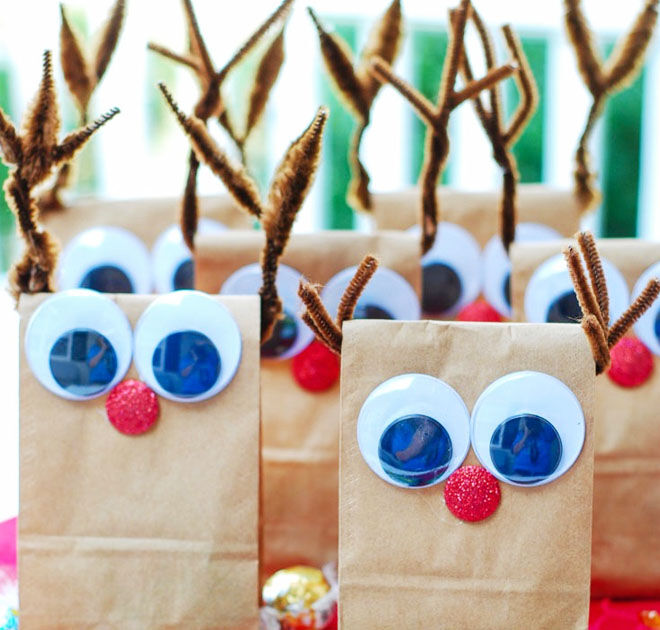 With googly eyes this big we think the reindeer may notice if mummy and daddy pinch a lolly or three while the youngsters aren't looking. (via An Alli Event)
A belly full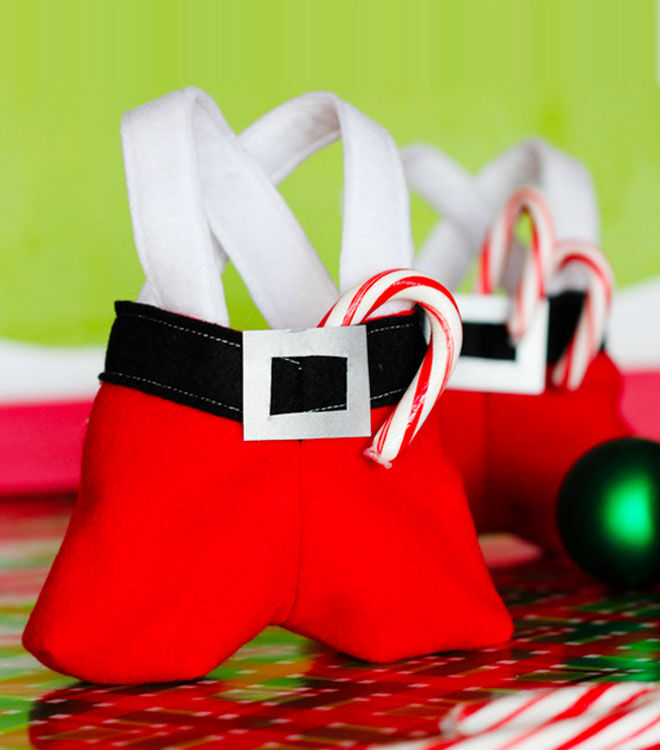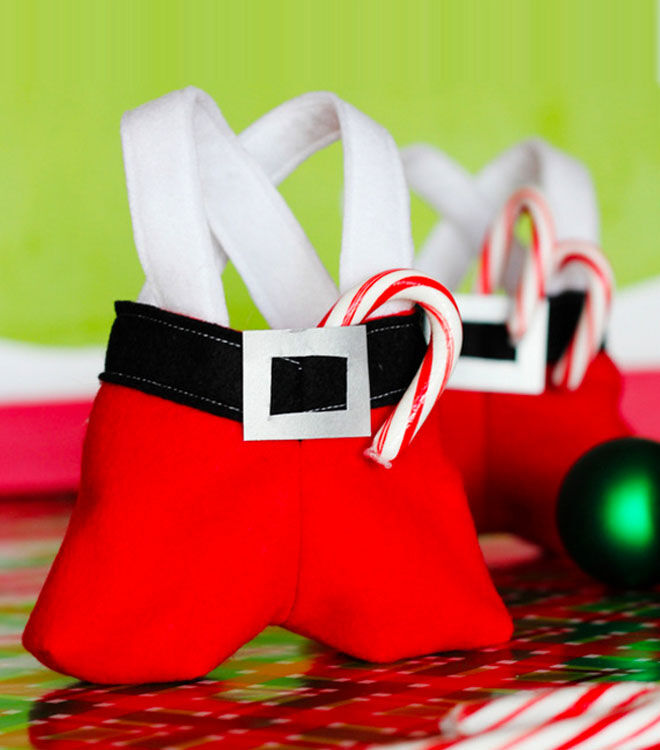 Santa's pants get bigger every year with all the mince pies he eats! A slightly tricker Christmas craft but any sewing whizz would love it. There's even a free pattern for you to download. (via Positively Splendid)
Read next…
Looking for more Christmas craft ideas? We've got stacks of little projects and festive DIY's you and the kids will love. Here are just a few of our most popular Christmas craft articles for you to read next.