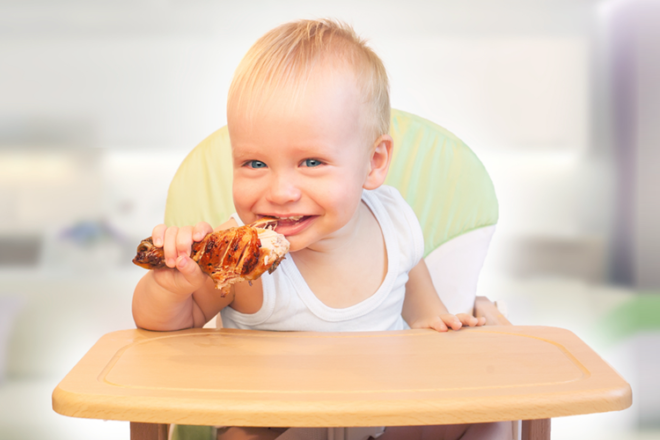 Preparing the Christmas dinner for the entire family is no small feat. A festive celebration on such a big scale often takes weeks of planning, shopping and of course, taste testing. But when your little elves are at different stages of feeding milestones, finding food to keep everyone and their belly happy can be tricky.
To help your Christmas dinner go off with a bang, we've created the ultimate guide to Christmas food for kids. From festive purees for babies to tasty finger foods for toddlers, we've got you covered. We've even thrown in a few of our favourite Christmas dishes for fussy eaters.
So here it is, a simple guide to Christmas food for kids. You're welcome!
Christmas food for babies
Babies, in general, need a lot of thinking about. But when it comes to your Christmas dinner they're actually really easy to please. Babies who are well established on purees and solids will be quite happy with the seasonal flavours on offer around the Christmas table. With a few baby-friendly adjustments your Christmas sides can be transformed into a satisfying meal for Santa's newest helper.
Perfectly paired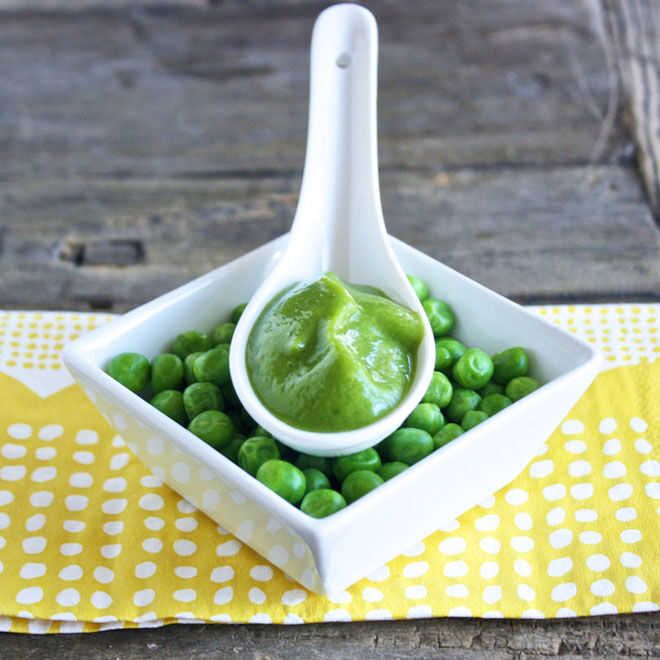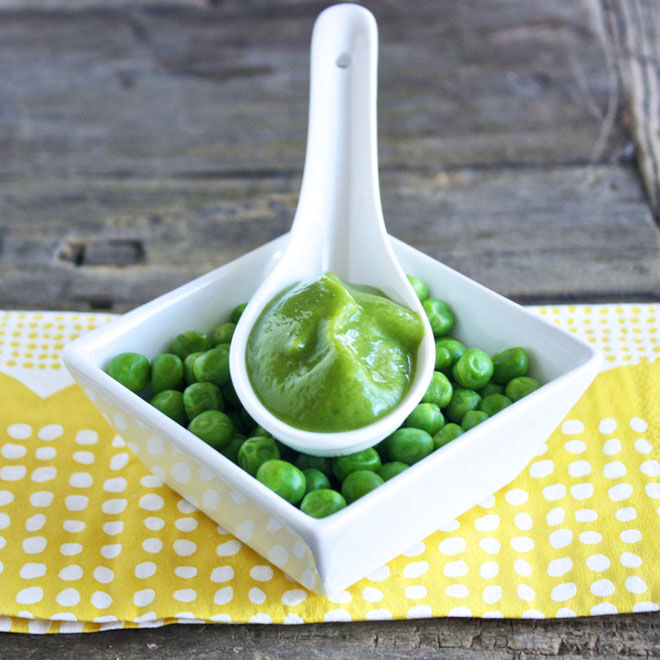 The key to a good baby puree is finding ingredients that pair well together. Here, peas and zucchini are a match made in heaven with the addition of fresh mint leaves taking it from baby puree to family-friendly side dish. A great green addition to your Christmas table.
The apple of my eye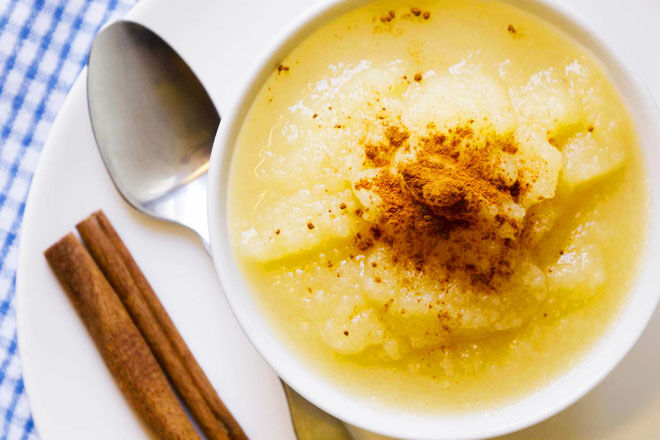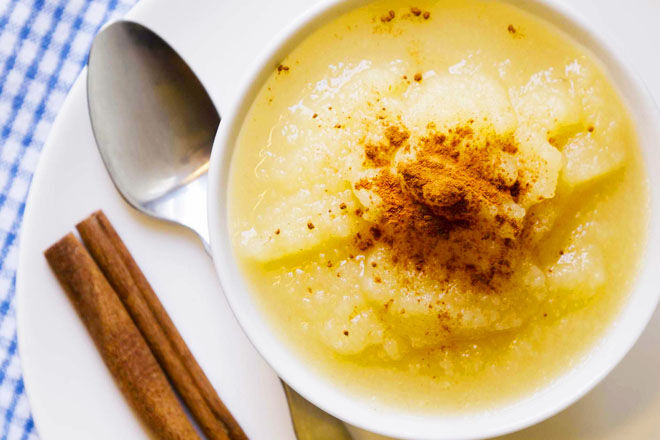 Christmas for babies doesn't get much simpler than applesauce. It's a delicious accompaniment to many Christmas meals and it couldn't be easier to make. Whether you're serving it alongside a juicy roast pork or using as a filling for a festive sweet pie, it's perfect for you and your babe.
A little lunch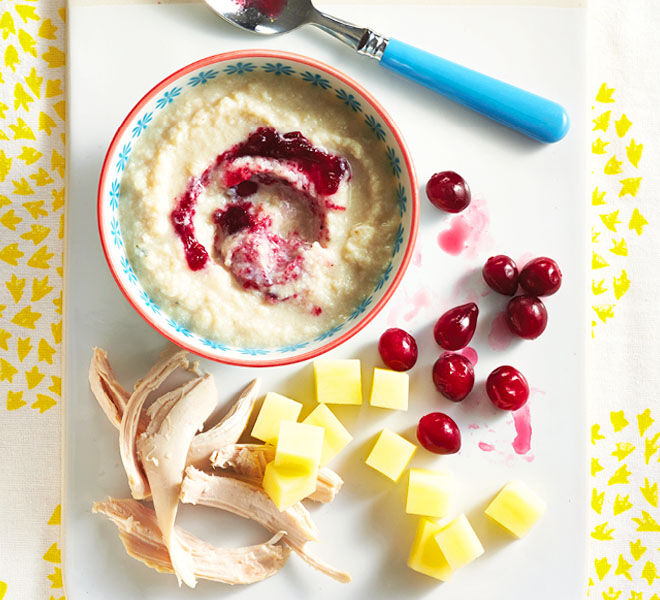 If you'd like your little one to get their first taste of Christmas then here's a brilliant way to ensure they don't miss a thing. Once the food has cooled slightly, place cooked turkey, boiled potatoes, applesauce, a little stock and a smidge of cranberry sauce into a blender. Voila, a mini Christmas dinner!
---
Christmas food for toddlers
Toddlers are a little more difficult to please. If your little tyke has reached a fussy phase in their eating development you may already be planning to make an entirely separate meal just for them. Don't fret, the secret to keeping a toddler happy at the table is to keep everything bite-size and the flavours familiar. Having fun with festive shapes is just an added bonus! Whether you're hosting a large lunch or keeping it intimate with family and friends, a plate full of these tasty morsels will make your toddler smile.
Star attraction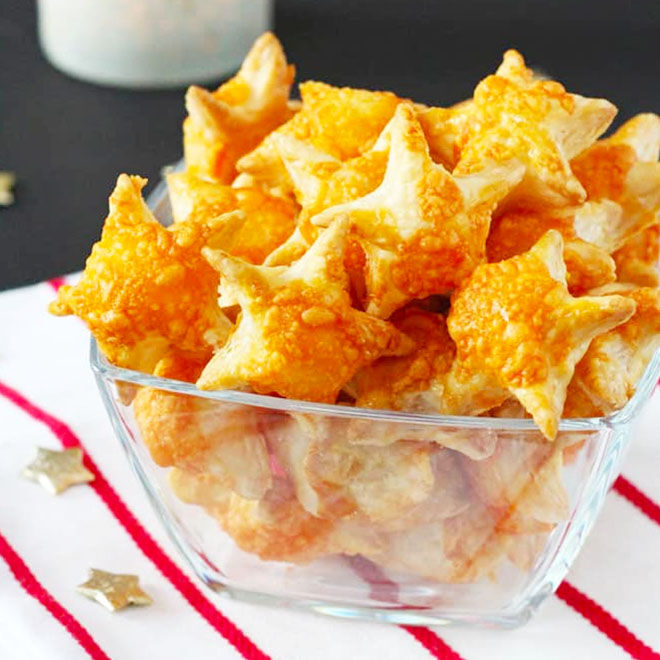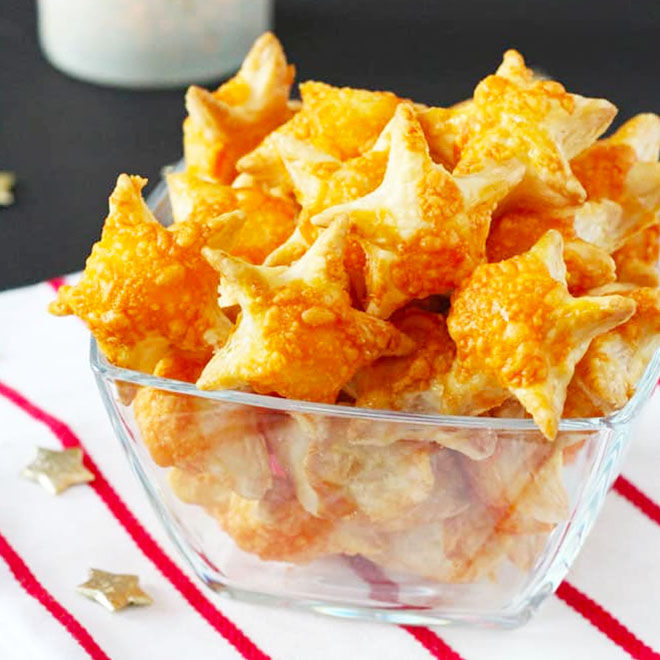 These puffy, cheesy pastry stars are a cinch to make and bring a little twinkle of festive magic to the Christmas table. Place in a bowl for everyone to grab as they please – guaranteed to be loved by kids and adults alike.
What a wreath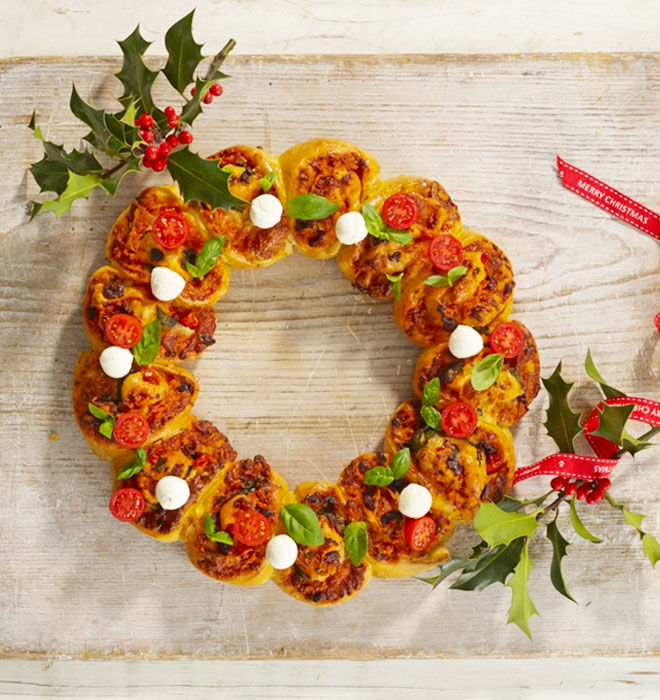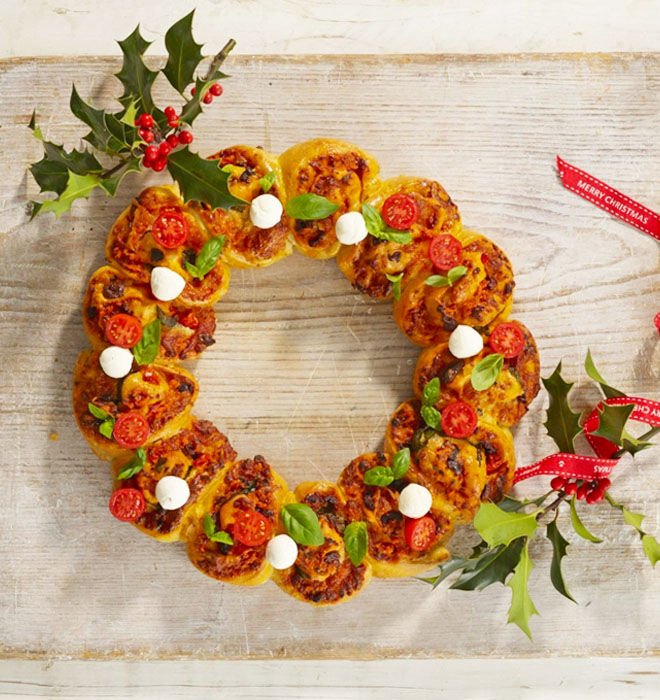 A stunning savoury centrepiece that also serves as a great snack for your peckish little people. This Christmas pizza wreath looks as good as it tastes. Prep a couple of these the night before, serve warm, fresh from the oven and there will be smiles all around.
Pretty pikelets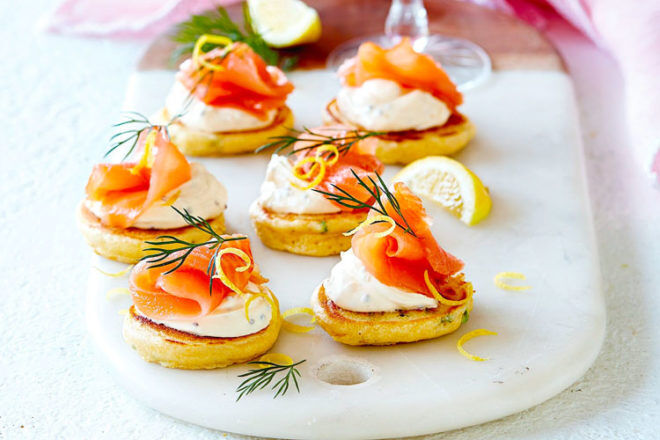 Come Christmas day smoked salmon is a must. By pairing each piece of salmon with an individual pikelet and a drop of sour cream these tasty treats instantly become a mini meal for your toddler and the perfect appetiser for adults.
It's a wrap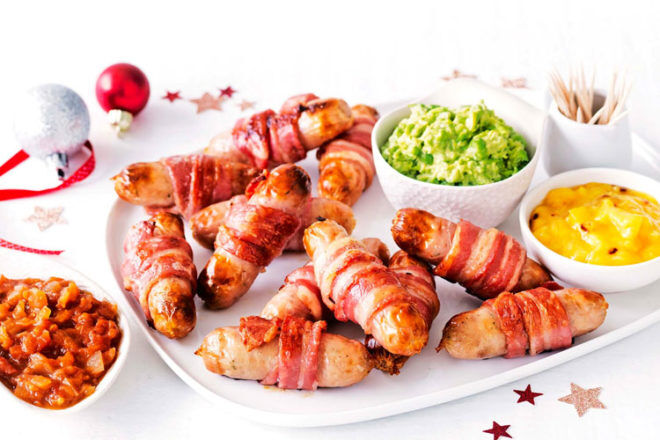 A firm family favourite at Christmas time, mini sausages wrapped in bacon are key to the traditional main meal. If your mini-me isn't a fan of other meats such as turkey or ham then these pork dippers are a good way to sneak in some protein.
Pimp your potato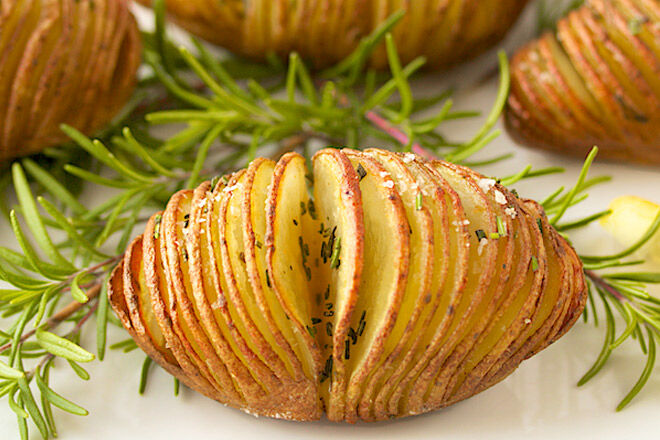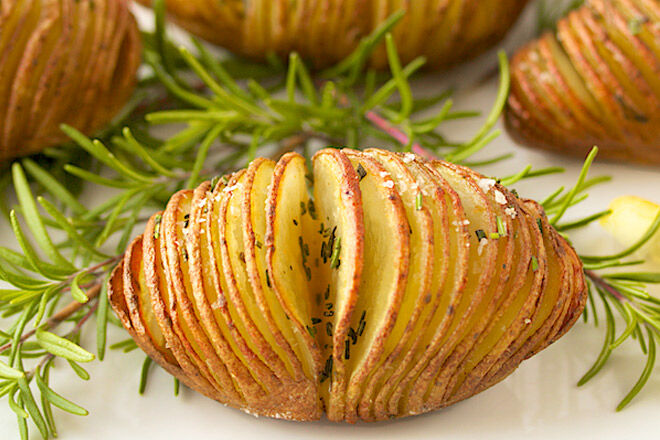 Take the humble potato and make it Hasselback. The kids will love having a hedgehog-like spud on their plate plus the crisp combination of flavours is sure to wow the crowd. Yep, we're drooling too.
A smashing time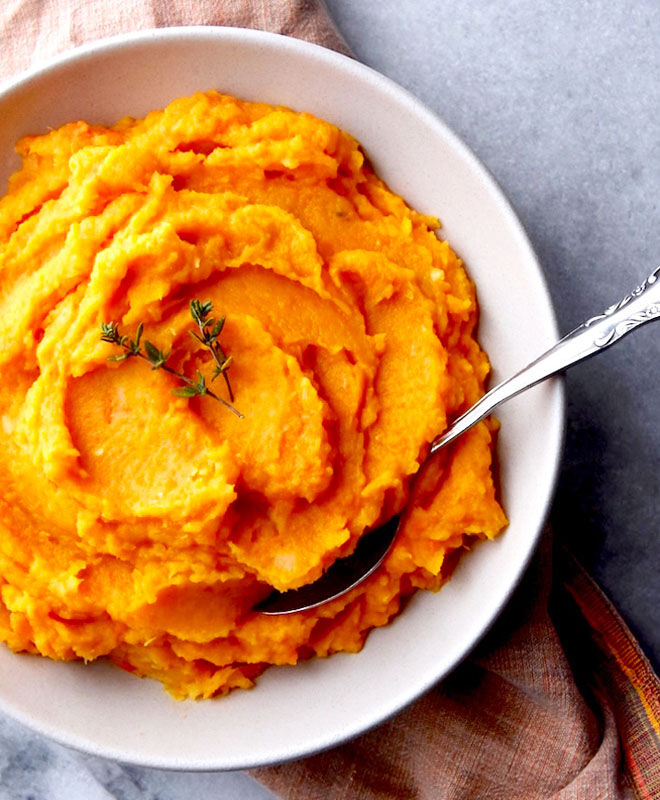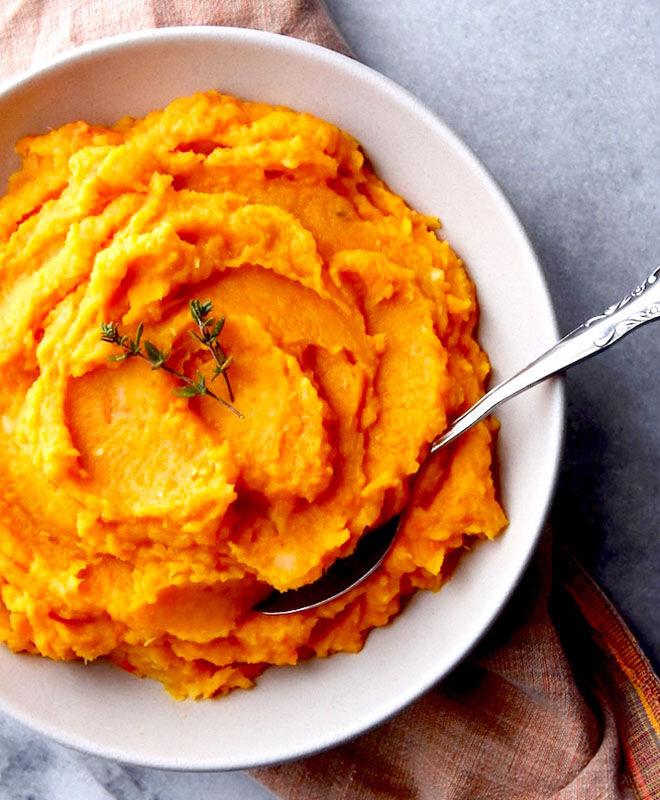 Keeping kiddies topped up on the good stuff can be tricky around the silly season. This is where a veggie mash-up becomes your new best friend. Disguised as what could possibly be pumpkin or sweet potato mash, this clever cook-up contains four root veggies for them to chow down. Winner!
---
Christmas food for kids
Older kids will have seen a few Christmas' by now and will definitely have their favourite festive dishes in mind. If you know that there are certain things your kiddo likes then try and work that into your Christmas Day menu. If it doesn't quite work that way, just keep it simple. Have side dishes and sauces separate to the meats and veggies. Perhaps let your child pick and choose what they'd like on their plate? If they take the 'adult' task of serving themselves, they may just be more inclined to eat it.
Say Cheese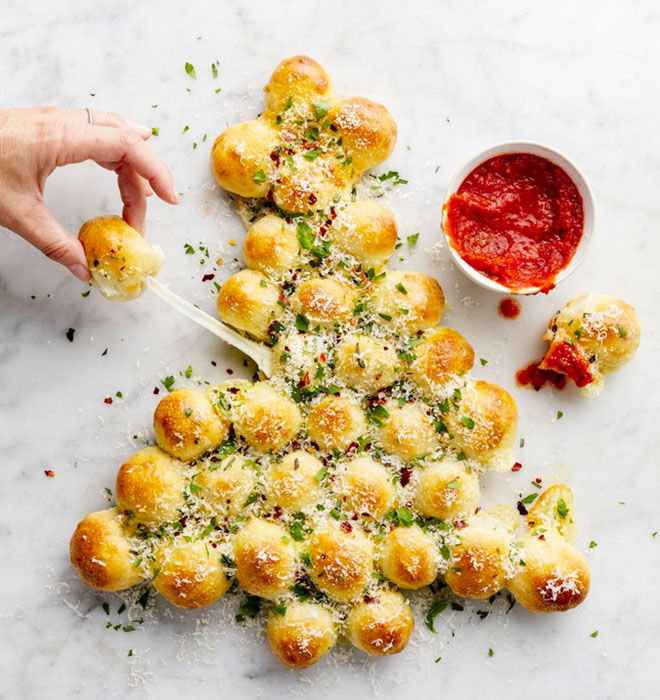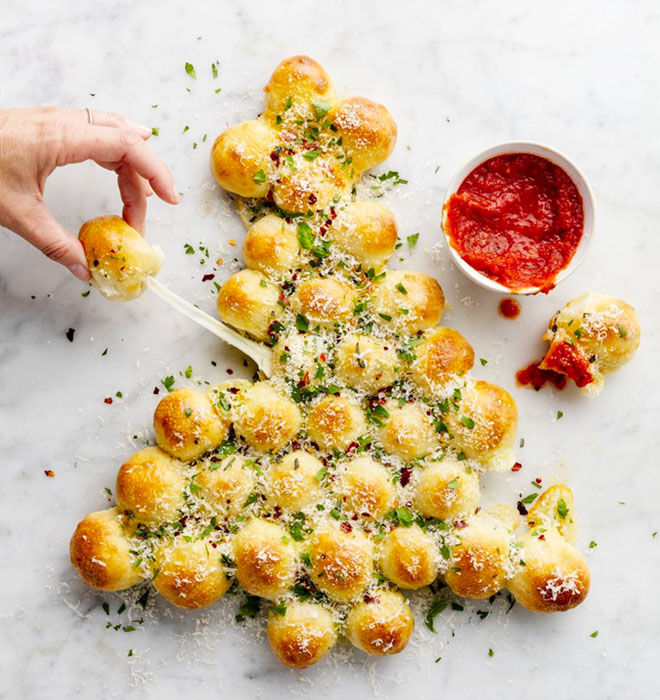 This pull-apart Christmas tree looks and tastes the part. Mozzarella filled dough balls are cooked until golden brown and melt-in-the-mouth, then served with a classic marinara dipping sauce. Placed in the centre of the Christmas table, this masterpiece is a great way to keep family and guests entertained (and fed!) until the main meal is ready.
Roasted right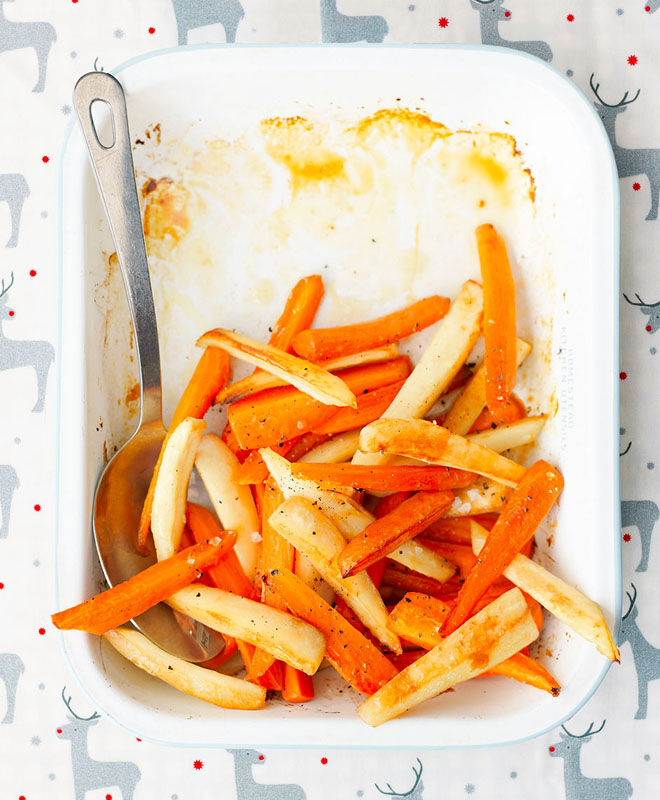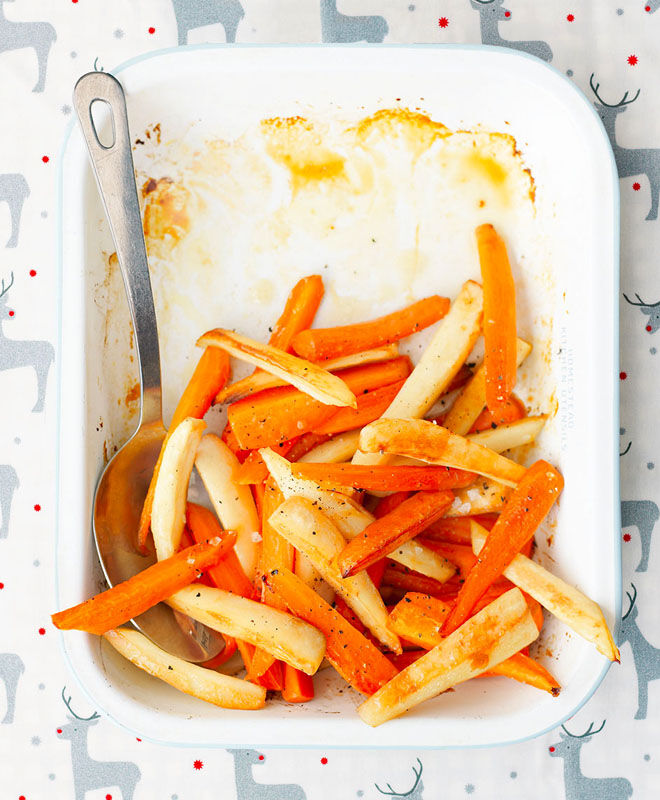 Butter and honey make everything better, right? Right! Carrots and parsnips are naturally sweet and with the addition of bubbling butter and runny honey the vibrant veggies turn tender and even more tasty.
Well and truly stuffed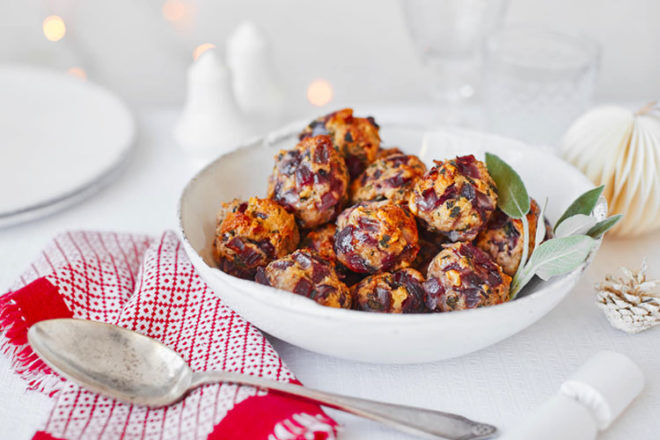 We're pretty sure stuffing peaks high on the 'favourite food at Christmas time' list. Packed with herbacious and rustic flavours it's incredibly hard to resist. Steer clear from going overboard on fruits like cranberry and orange and roll into individual balls for kids big and small to grab for themselves.
Alright, sprout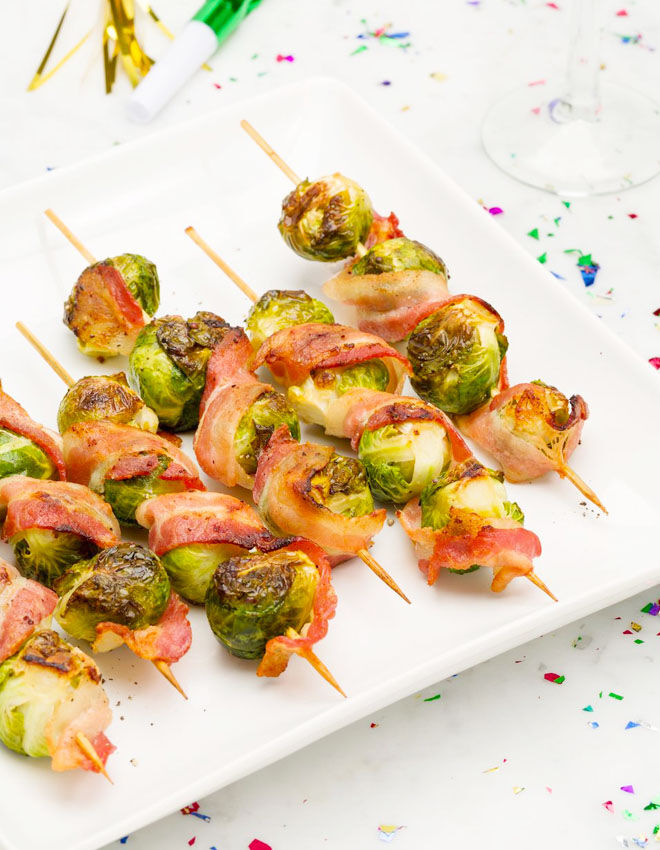 It's no secret that kiddos are not the biggest fan of Brussel sprouts. If they usually make an appearance at your Christmas dinner, here's a sneaky trick to try and tempt the youngsters. Pop them on a stick! Weave a strip of bacon around the sprouts and wait for them to be devoured.
O' Christmas Tree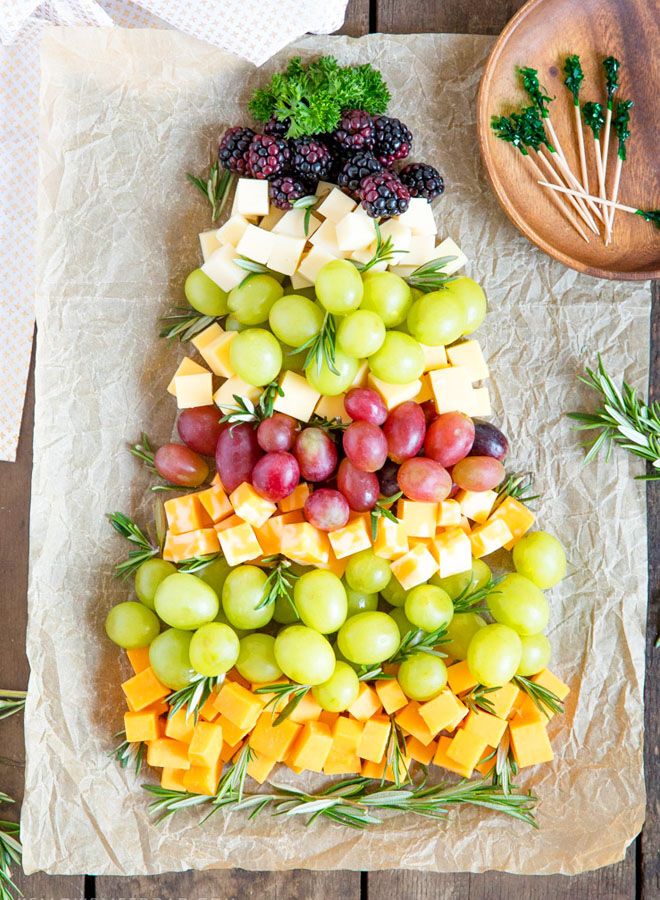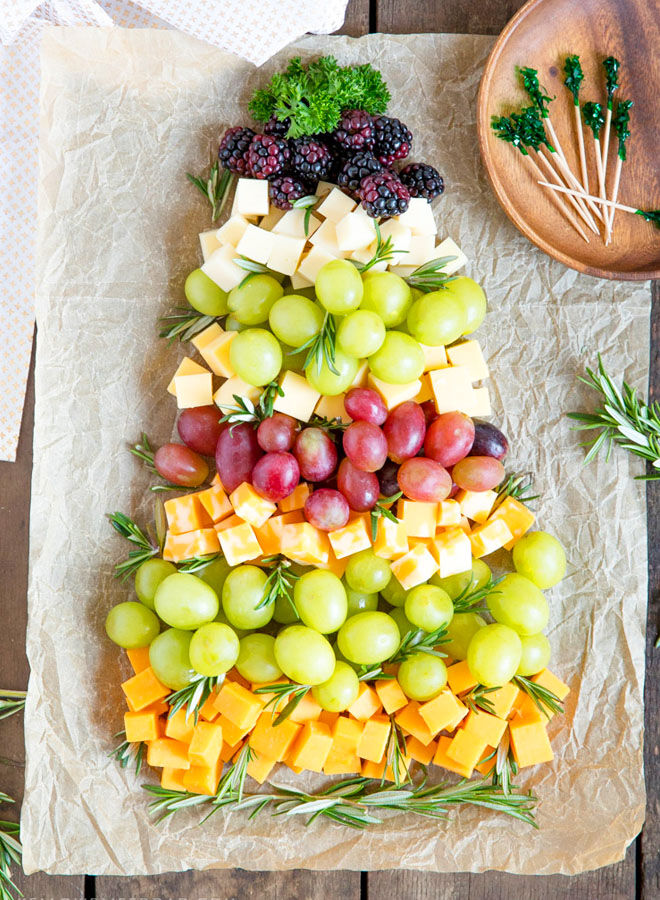 And finally, to finish off such a wonderful meal, look no further than a cheese platter. Add a Christmas twist by shaping fresh fruits and cubes of cheese into a Christmas tree. You and the family will have a healthy(ish) conclusion to your Christmas feast.
---
Read next…
Looking for more festive inspiration? We've got everything from Christmas cookies to fancy table settings covered. Here are just a few of our favourites that you might like to read next.