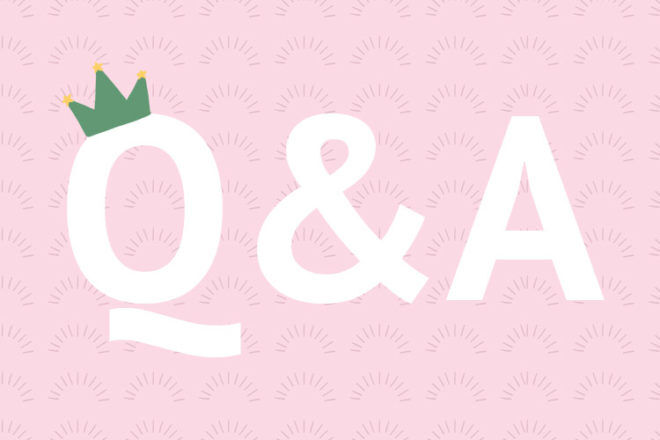 Whether it's your first or you're adding to your existing ink, you may be wondering if it's ok to get a tattoo if you're pregnant. Safety, stretch marks and skin changes are all things to weigh up if a tatt is on your pregnancy to-do list.
I have a tattoo that I've been slowly getting worked on for a few months and I'm due to have my next session next week. But now I'm wondering if it's ok as I've fallen pregnant since my last appointment. Is it safe to get a tattoo when you're expecting?
It's ok if you want to shelve the idea of a tattoo while you're growing bub, but if you decide to plough on, here are a few things to consider.
Placement
The first thing to think about is where you're having the tattoo. Obviously, your belly is going to stretch, and there's also the likelihood of stretch marks which can form in a few places – tummy, breasts, legs and arms. So the tattoo may look different when your skin stretches, and then again after pregnancy.
Also if you're getting the tattoo on your lower back, you may find your anesthetist is reluctant to pop an epidural needle through it if it's still fresh.
Sitting still
It's a big consideration – getting inked usually means laying or sitting in the same position for a while. And later in pregnancy, this is a big ask!
Infection
The experts over at AuthorityTattoo say tattoos create small open wounds and blood contact, so it carries a risk of infection. Some infections like Hepatitis can be quite serious for bub, so have a chat to your doctor about the risks.
Skin changes
If it's your first tattoo, you could have an allergy to tattoo ink, which you'll only find out once the tattoo is done. Even if it isn't your first, a reaction may still occur, especially as hormones are causing lots of skin changes.
Ink
Some mums-to-be are worried that the ink is going to somehow reach bub. Because the ink goes under a layer of skin and it opens blood vessels there's a chance it may go through your bloodstream. The ink does contain heavy metals, and while not much is known about how this can impact a growing baby, it is a risk to weigh up.
If you are going ahead with a tattoo, here are some precautions:
Make sure the artist is certified and has all of the relevant qualifications.
Check out how they sterilise their equipment.
Ask them if they've worked on pregnant women before.
Follow the after-care instructions so you're less at risk of getting an infection.
Read next …
Want to know what else is ok when pregnant, and what to give a miss? Here are some other common questions: