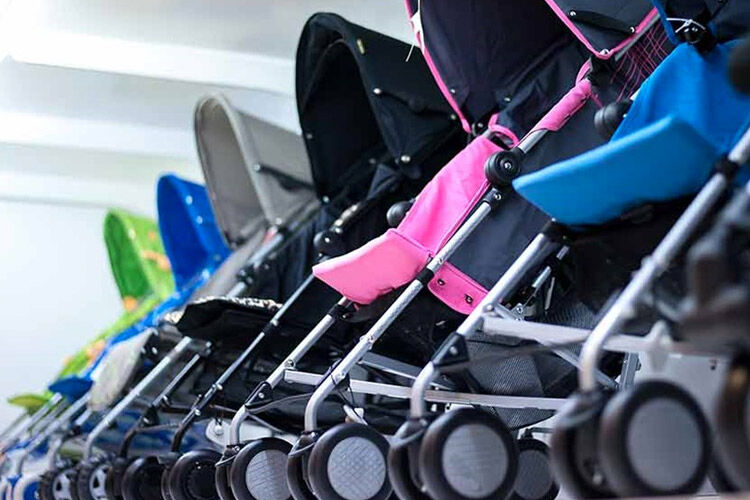 Expensive designer prams and strollers are failing safety checks, exposing dangerous flaws in Australia's safety standards, according to the nation's consumer watchdog.
CHOICE has released its updated safety test results for popular prams and strollers in Australia and found brands including iCandy, Stokke and Mountain Buggy don't make the cut when it comes to its safety checks. CHOICE says its testing is 'stringent but sensible', and are currently voluntary for pram manufacturers.
Prams that failed safety tests
Here are the prams and strollers that failed CHOICE testing:
Baby Jogger City Mini GT – $799 (2017)
Baby Jogger City Select Lux (single) – $1299 (2018)
Baby Jogger City Tour – $479 (2018)
Babyzen Yoyo – $449 (2015)
Childcare Flip – $200 (2017)
GB Pockit AUS – $399 (2016)
iCandy Strawberry 2 – $1061 (2016)
InfaSecure Arlo – $629 (2015)
Joie Mirus – $250 (2015)
Mountain Buggy Cosmopolitan 2.0 – $869 (2017)
Mountain Buggy MB Mini 3.1 – $449 (2018)
Mountain Buggy Mini – $449 (2014)
Mountain Buggy Swift 3.0 – $599 (2016)
Phil & Teds Vibe V3 – $849 (2015)
Safety 1st Wanderer X – $519 (2016)
Silver Cross Wave SX2073 – $2199 (2018)
Stokke Xplory – $1444 (2016)
UPPAbaby Vista 0318-VIS-AU – $1899 (2018)
*The year is each pram was tested is in brackets. While some prams may have been updated since they were tested, CHOICE includes them on the list as families may still have the prams in their homes. 
Why did they fail?
According to CHOICE the biggest issue is the buckle on the harness. If the buckle's design means it doesn't separate the straps, it's a potential strangulation risk. At the moment it's a voluntary safety feature for manufacturers, CHOICE wants it to be mandatory. Take a look below at a demonstration:
CHOICE is pushing for mandatory safety standards for bassinets, cot mattresses, high chairs, change tables, baby bottles and teats, safety gates and barriers, backyard play equipment, baby carriers and slings and playpens.
Read next …
Want to know what other products are failing to make the grade, and which ones get a tick of approval? Check out these articles:
Join our pregnancy groups
If you're researching which pram is best or which portacot to leave at your MIL's house, why not join one of the closed Mum's Grapevine pregnancy groups on Facebook? You can talk 24/7 with thousands of other mums all due around the same time as you.
Click below and join your group today!