Target Organic Baby Coveralls
Target is recalling seven baby coveralls that have been sold nationwide, adding to the 15 that were recalled earlier this year due to concerns the zip poses a choking hazard.
Product: Target Organic Baby Coveralls in seven different prints. It includes all sizes, ranging from Tiny Baby to 18-24 months.
Where was the product sold: In Target stores, including Target Country and online from May 2018 to December 2018 inclusive.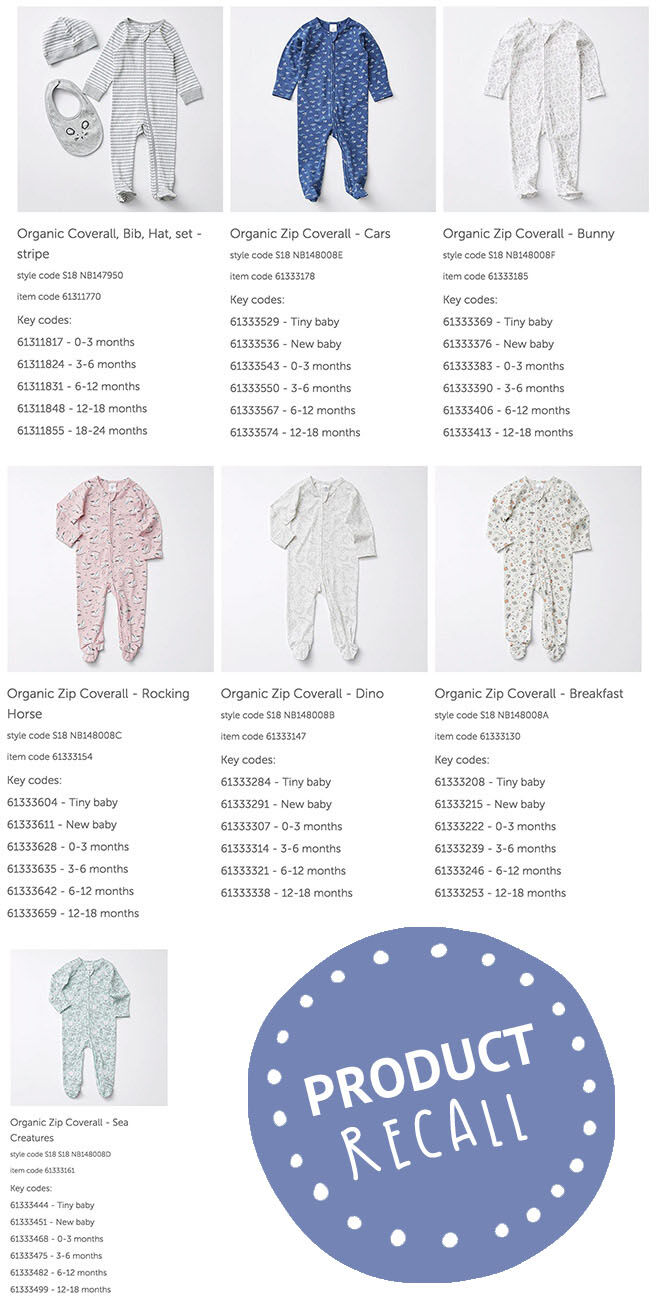 Defect: The zip puller may detach near foot due to a manufacturing issue.
Hazard: Detached zip puller may pose a choking/ingestion risk to infants.
What to do: Stop using the coveralls and return the product to a Target store as soon as possible for a full refund. A receipt is not required to obtain a refund. Contact customer service on 1300 735 567.
---
Be first with important safety news
Stay one step ahead of everyone else and be first with breaking news by joining one of our closed pregnancy or baby Facebook groups – nothing gets past these mums!
Click below and join your group today!