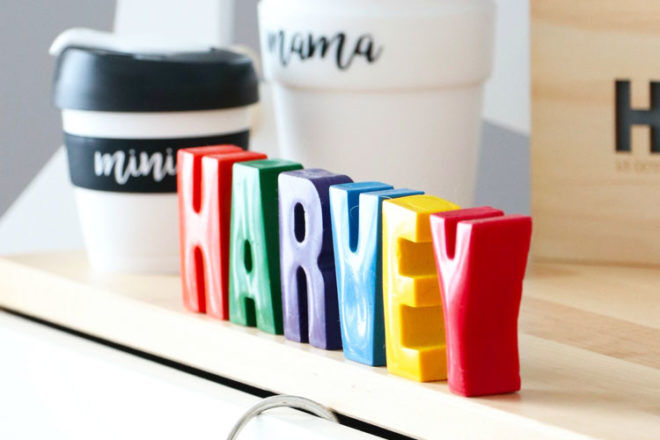 Whether it's getting grubby in the mud or flicking switches on and off again, tiny hands like to keep busy. Finding a toy that's tactile yet safe for the occasional 'oops it's in their mouth' moment can be tricky. Thankfully, Tinta Crayons are the perfect play tool for such colourful (and busy) imaginations.
The cool crayons come in a variety of fun shapes encouraging creativity further. Choose from dainty dinosaurs and fluttering fairies or perhaps the letters of your child's name – suddenly they're a personalised gift too!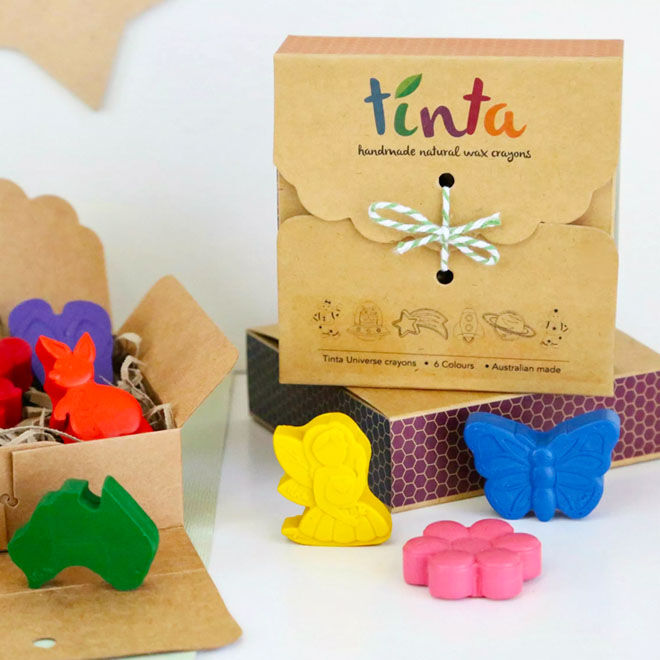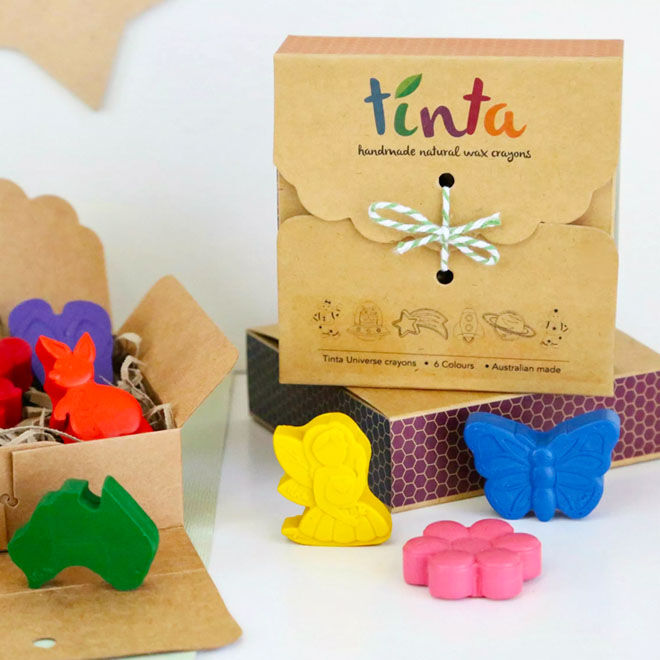 Made from a combination of Australian beeswax and organic plant waxes, the crayons are incredibly safe for kiddies. The non-toxic ingredients mean they're ok to go in their mouths every once in a while and won't melt away in their hot little hands. Hurrah!
Tinta Crayons available online here ($15.95).
Read next…
Looking for more kid-friendly fun without the hidden nasties? Here are a few articles you might like to read next.