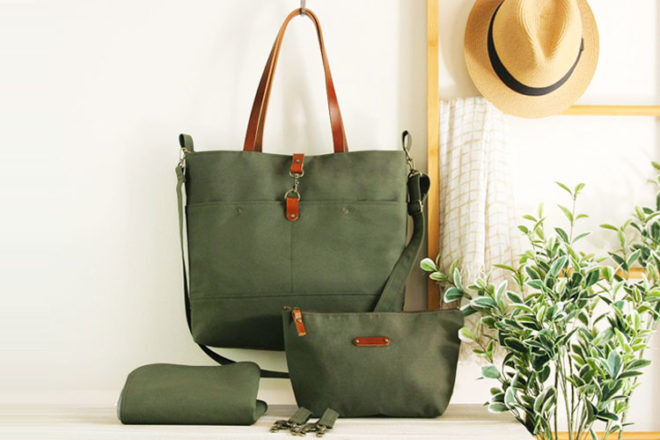 There's no denying that when baby arrives your whole world will get turned upside down. And most likely your much-loved handbag will too. Gone are the days of carrying a few essentials and your favourite lippy – now it's all about carrying as much as you can in one arm while carrying a baby in the other.
Thankfully, there is a nappy bag out there for every mum that won't make you compromise fashion for function and the stunning BagyBags nappy bag is one of them.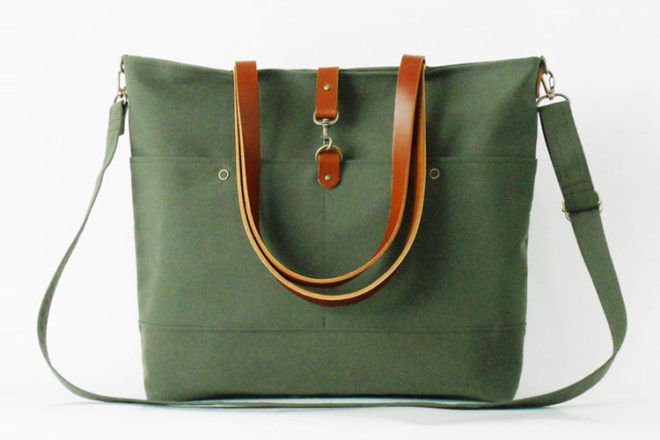 Handmade in Sydney, the sturdy BagyBag nappy bag has a whopping nine inside pockets and comes complete with a matching nappy pouch, change mat and detachable clip on stroller set for days when you're out and about with the pram. It really is the perfect package for new mums.
BagyBag sets are also available in dark navy, navy/white stripe and oatmeal chevron.
Available online from Etsy ($225.70).

---
Read next …
We're here to help you find the right nappy bag for you. From backpack nappy bags to nappy bags designed with dad in mind, here are a few articles that you might like to read next:
Ask other mums …
Hang out and ask other mums what they're buying for baby too. The Mum's Grapevine closed Facebook groups are safe and supportive spaces for mums to ask each other what they recommend.
Click below and find your group today!