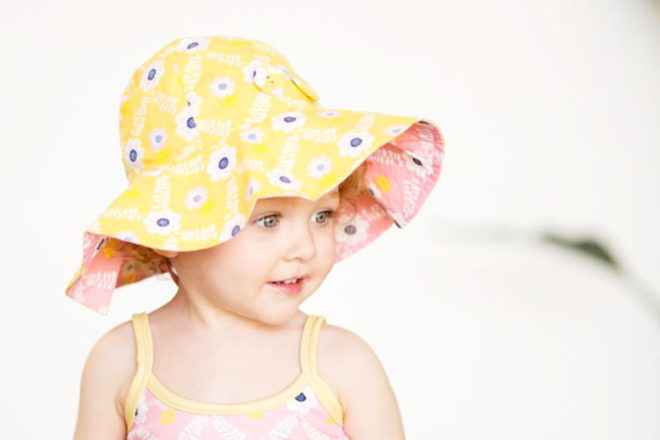 One of the key summer essentials, a hat should be packed in every Aussie kiddies backpack. Sun protection is paramount to ensure your little adventurer doesn't get scorched. But in the search for a sun-safe hat, there is no need to compromise style.
From eye-catching graphics and bright colours to soft patterns and delicate floral details, we've found plenty of hats to keep their noggin covered.
Here are 16 of the best toddler sun hats for daycare and kindy.
1. Acorn Kids Sun Hats
Melbourne-based label Acorn Kids are springing into summer with this stunning floral number. A toggle under the chin and around the head help to keep the hat in place and the wide brim ensures little ones are completely covered from the sun's rays.

---
2. Marmalade Lion Adjustable Sun Hats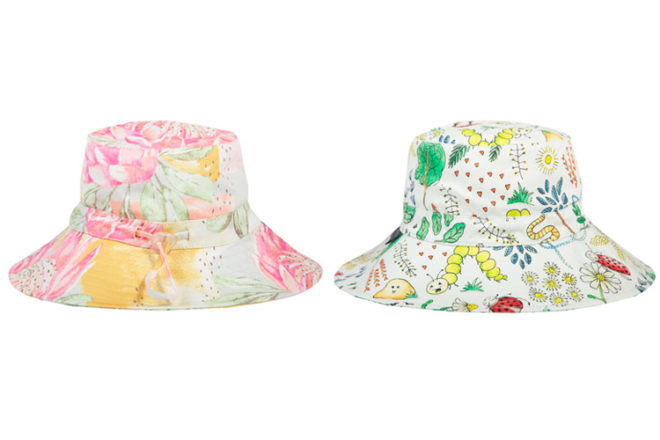 Made from super-soft, breathable cotton sateen, the sun hats from Marmalade Lion are seriously cute and keep kiddos safe in the sun. A stiff, wide brim protects the neck and face while the adjustable chin strap is ideal for outdoor play. We love the adorable Little Creatures print!

---
3. Bebe by Minihaha Sun Hats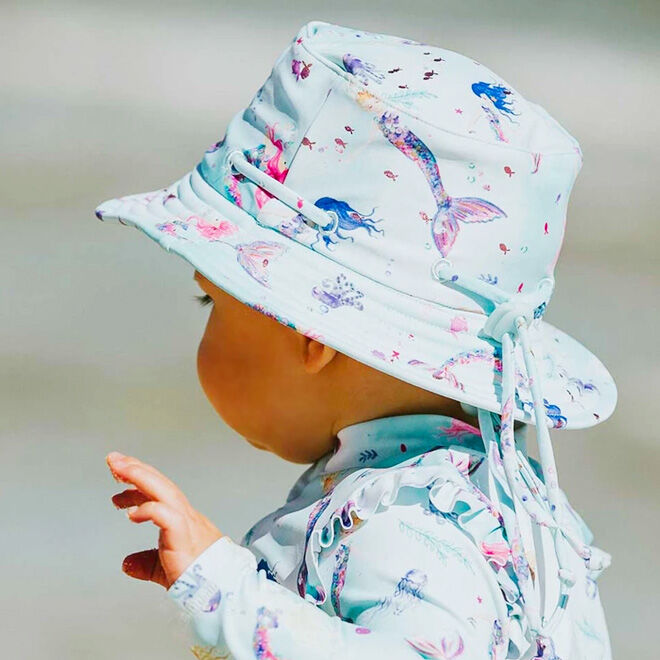 A pretty mermaid print screams of summer fun. The Luna swim sun hat features an adjustable head and face strap, plus an easy push toggle for nimble fingers.

---
4. Peggy Bucket Hats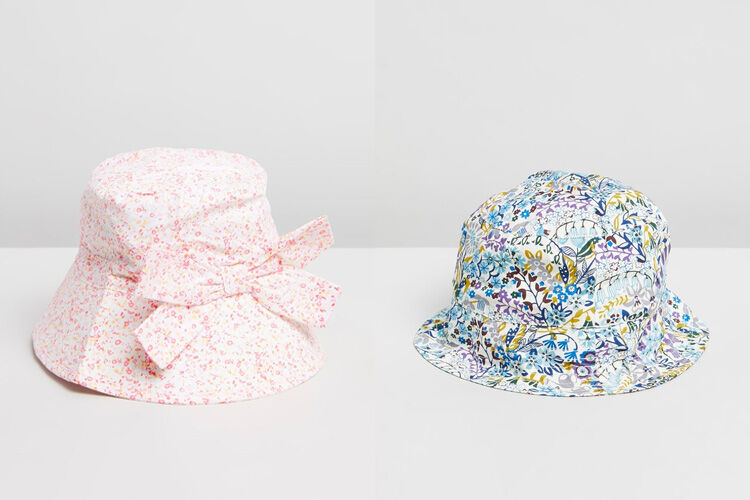 Pretty and playful, the Melissa sun hat is everything we love about summer. It's cute floral prints and pretty fixed bow detail tick all the style boxes while the lightweight and breathable fabric have functionality covered too.

---
5. Aqua Blu Sun Hats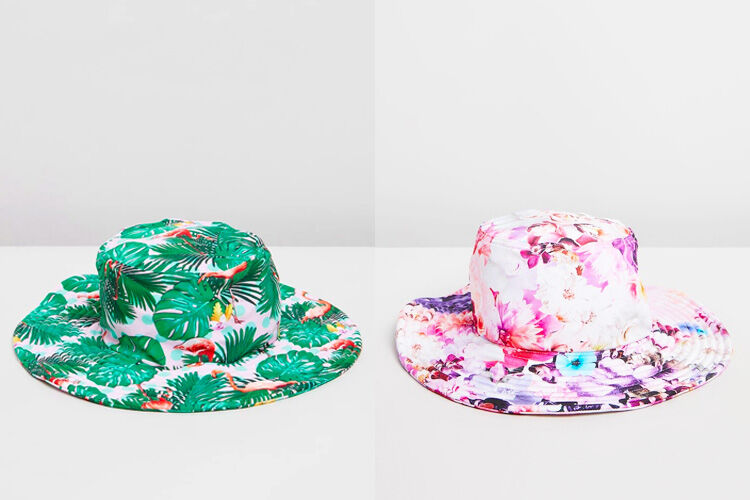 Made with Aqua Blu's exclusive long-lasting and fibre breakage resistant LYCRA® XTRA LIFE™ swim jersey, these hats are flexible, quick-drying and offer UPF 50+ sun protection.

---
6. Oobi Wide Brim Hats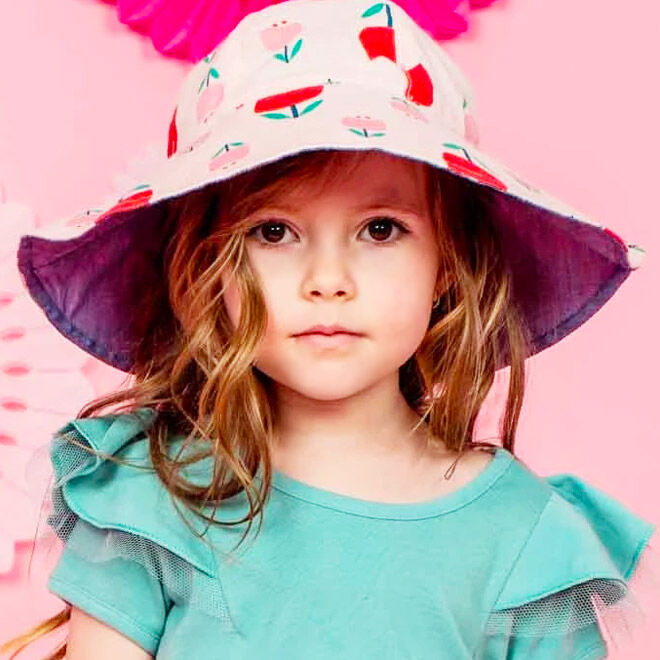 When we say wide brim, we mean it! The gorgeous hats from Oobi will keep your whippersnapper safe with their style on point. An extra-wide brim, toggle and straps help this toddler sun hat to stay put.

---
7. Walnut Sun Hats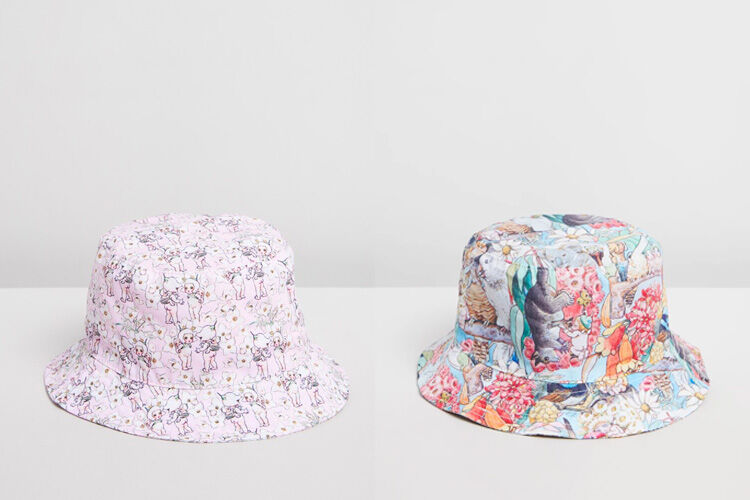 Spread the summer vibes with these gorgeous sun hats. With May Gibbs-inspired Spring Floral and Storytime prints, we wish these came in an adult size too!

---
8. Mini Boden Reversible Sun Hat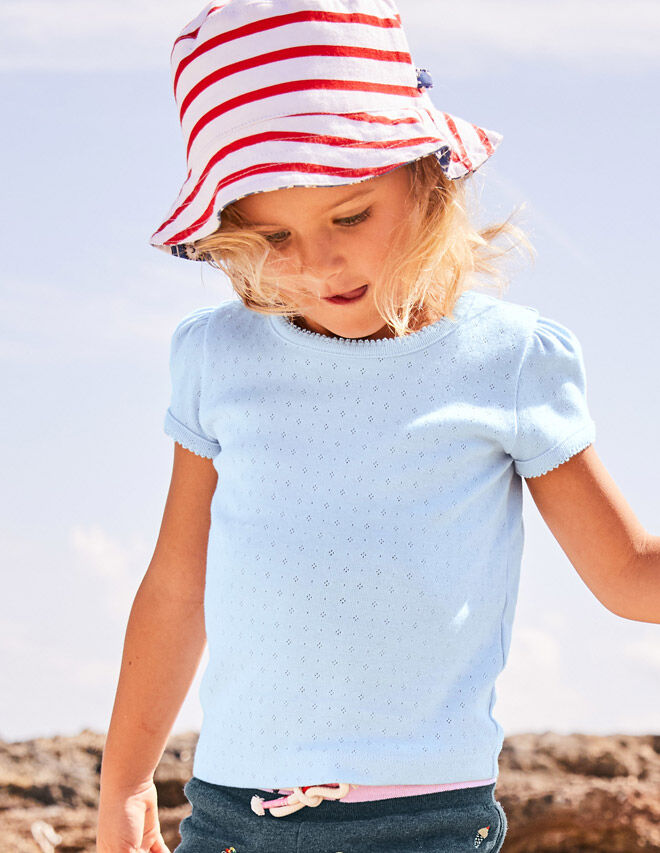 Mix things up with a simple flip of the hat! With an eye-catching print on one side and bright stripes on the other, this classic reversible number will match any outfit or outing perfectly.

---
9. Cotton On Kids Bucket Hat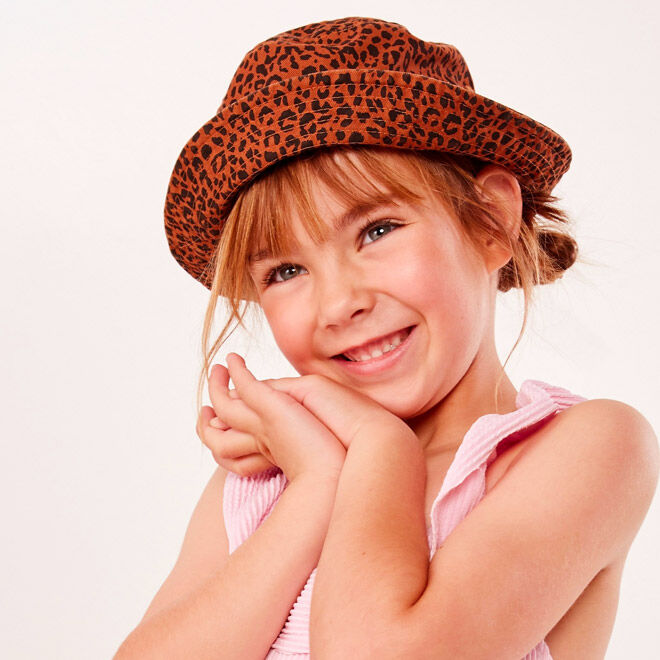 The bucket hat is a summer must and Cotton On Kids pairs it beautifully with a classic leopard print. We love!

---
10. Target Reversible Bucket Hat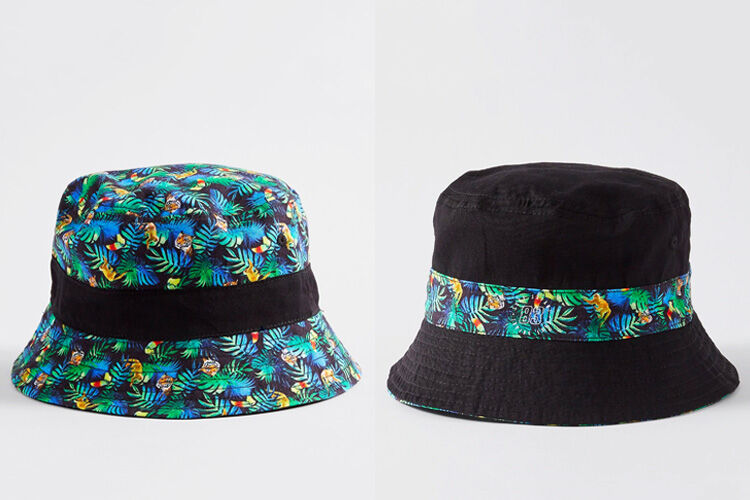 Be sun-smart and look the part with a reversible bucket hat crafted from comfy and breathable cotton. An affordable option made to stand the wear and tear of daycare.

---
11. Toshi Sun Hats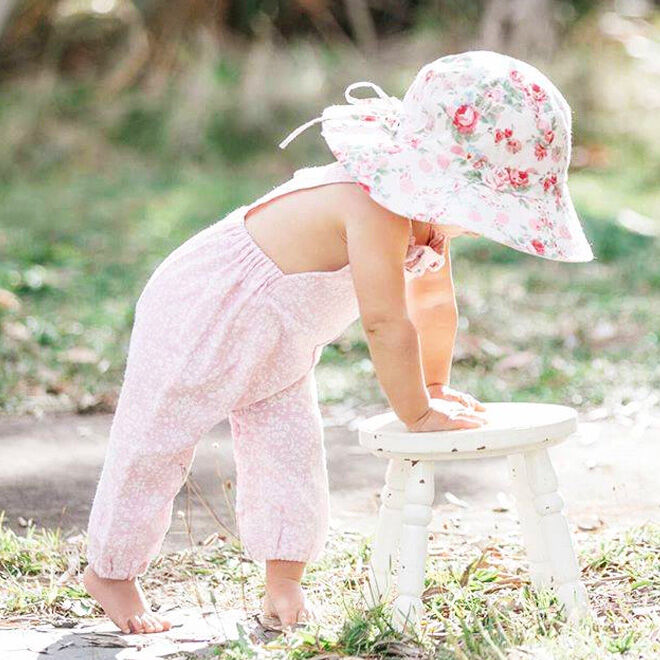 If your little one is all about pretty flowers they'll love the sun hat collection from Melbourne-based Toshi. Featuring prints such as Buttercup, Jasmine, Willow and more, toddlers can stay sun-safe while showcasing their favourite florals.


---
12. Bedhead Toddler Bucket Hats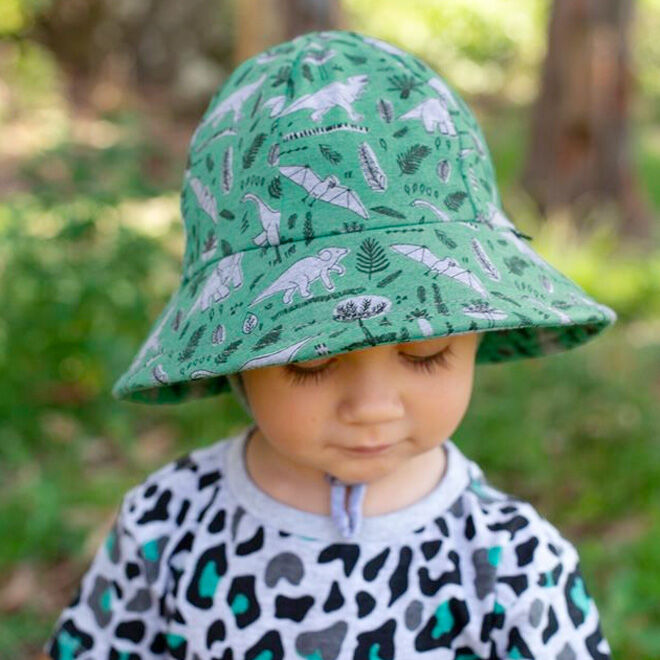 Hello cutie! The guys at Bedhead Hats offer a range of sun hats for boys and girls while having a selection of unisex designs too. Their bucket hat is rated UPF50+, made from super-stretchy, lightweight cotton with a soft brim and all-important chin strap.

---
13. Purebaby Organic Cotton Sun Hats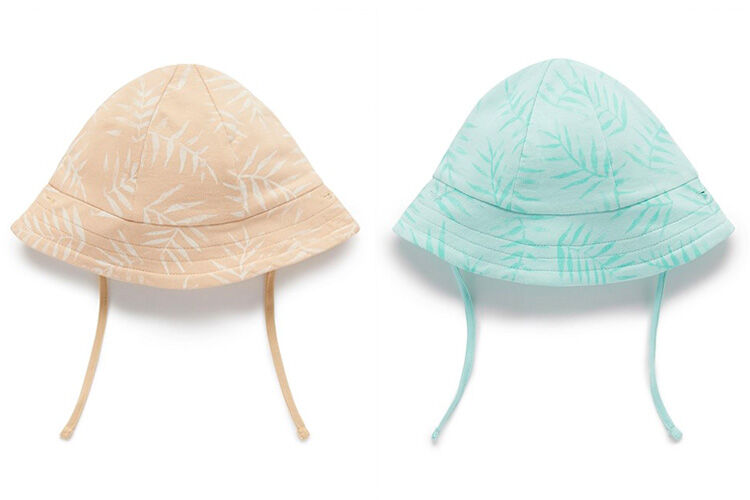 Look pretty as a picture in these dreamy sun hats. The full brim coverage and chin strap ensure protection all day long.

---
14. Bonds Bucket Hats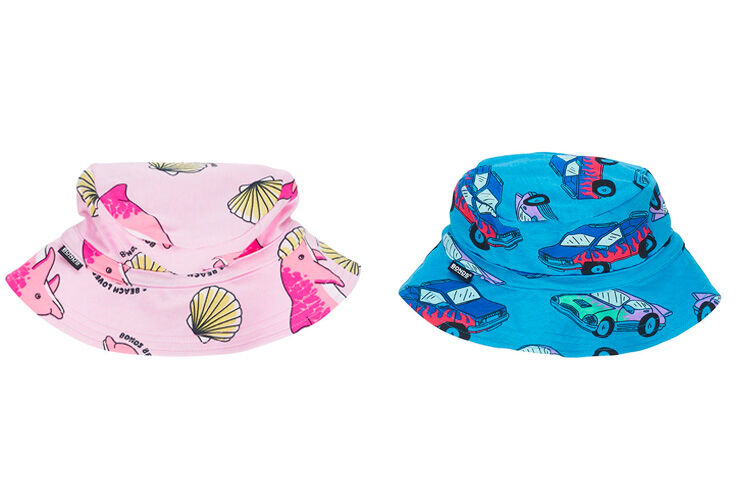 Topping off their summer look just nicely, the Bonds bucket hats are made from a cotton/elastane blend and designed for style-savvy kids.

---
15. Little Frenchy Kids' Sun Hats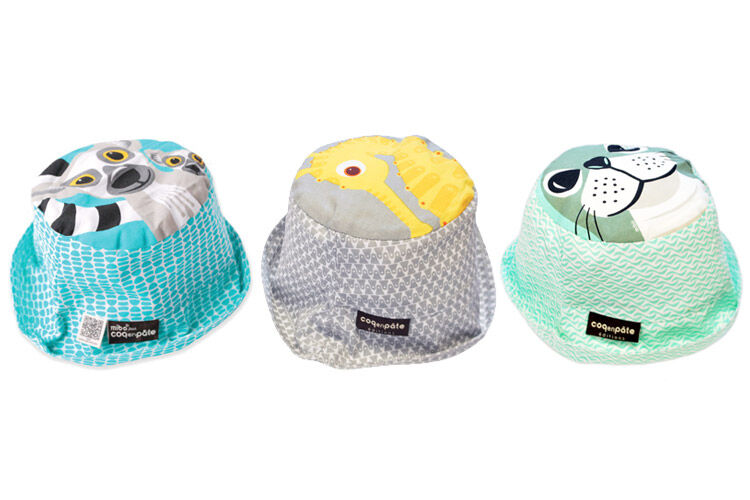 Meet the colourful gang set to add some serious fun to your bubs outdoor activities. Made of 100% organic cotton, these super cute sun hats have a little stretch in them too.

---
16. Identity Direct Personalised Bucket Hats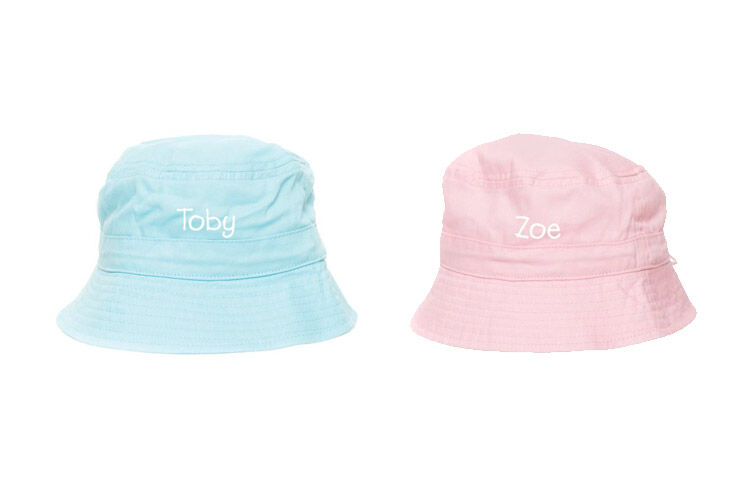 Don't risk losing another hat – have their name permanently embroidered on the front! Available in three colours, all come with a wide brim and an elastic drawstring fastener for the perfect playtime accessory.

---
Read next …
On the hunt for other essentials to keep your kiddo safe in the summer months? Here are a few articles that you might like to read next: