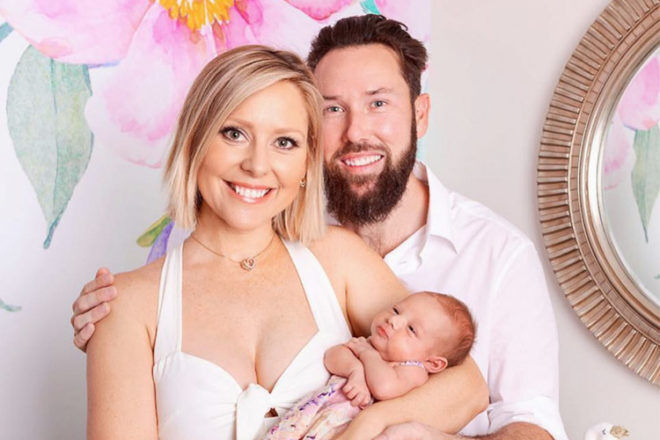 Any mum will tell you there's no predicting a bub's arrival, as original Hi-5 member Charli Robinson found out last month. The TV presenter and her partner welcomed their daughter four weeks early, just after Christmas.
The pair has finally released the first pictures of their precious bundle of joy – Kensington Claire, who is named after Liam's late father Ken.
Charli told 9Honey that she now understands what true love is. "This is it. You already feel you will love this person for the rest of your life. That's true love."
Little Kensington made her early entrance into the world on December 27, after Charli's water broke on Boxing Day.
"We'd just finished Christmas lunch with Liam's family and we were watching Christmas movies," she explained. "Everything was fine that day, but at around 2 am my waters broke. I couldn't believe it. It was crazy!"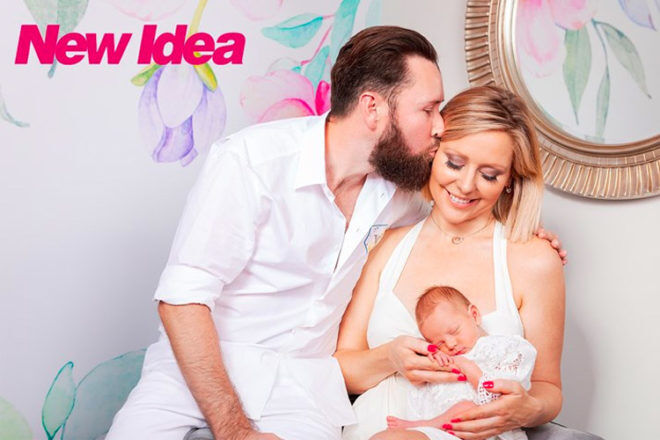 Despite doctors hoping they could delay the birth, Kensington had other plans and arrived after 15 hours of labour weighing a teeny 2.4 kilos. The 37-year-old new mum reveals that she sang Mariah Carey's, 'All I Want For Christmas' to her belly on Christmas day. It seems her little princess heard her!
Read next …
We love a celebr-babies – and there are plenty on the way! Look who's having a bub:
---
Join our Pregnancy & Baby Groups
If you're expecting your own little miracle, you can join one of our closed Facebook pregnancy or baby groups and talk babies 24/7 with thousands of other mums all due, or who had babies, around the same time as you.
Click below and join your group today – don't miss out!