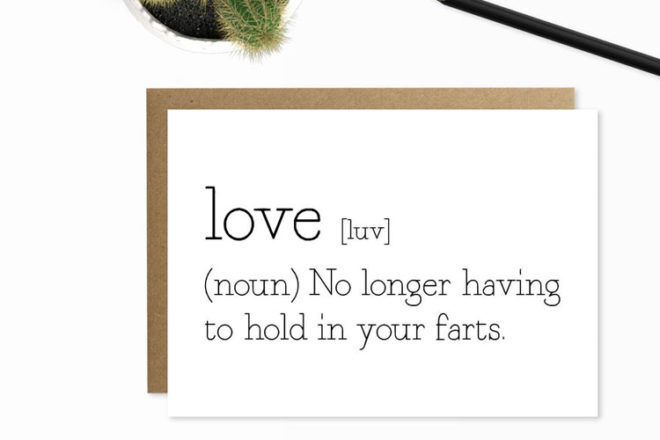 Saying 'I love you' to your significant other is one thing, but saying it with a funny Valentine's Day card is the bestest (and funniest) way to step up your game come February 14th.
For those who like to laugh or tease your loved ones just a little, we've found a heap of hilarious Valentine's Day cards just for you.
Enjoy.
Pillow talk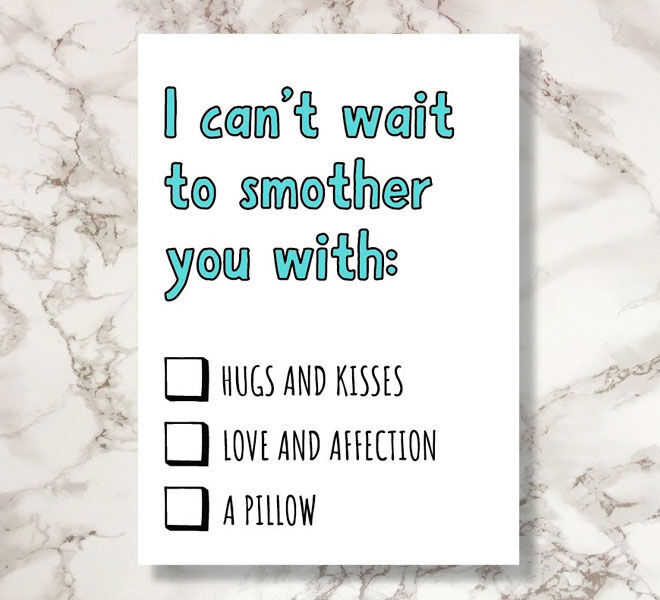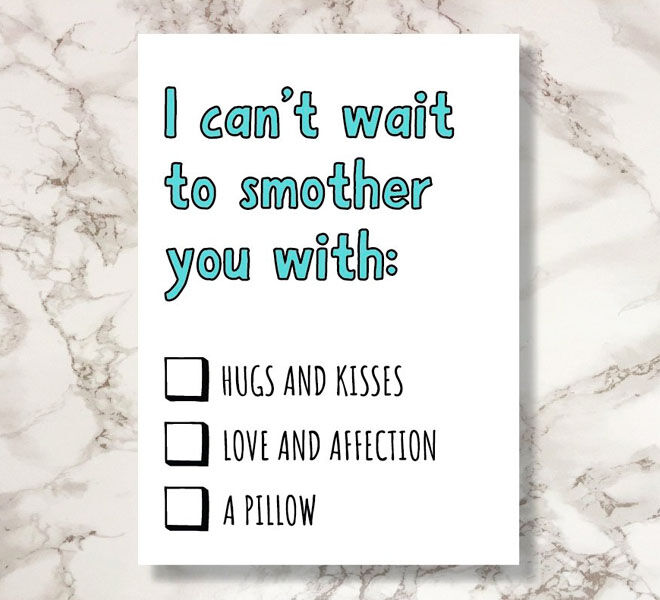 Pillow Talk ($5): Tick the boxes that apply. We promise we won't tell.
---
Climb mountains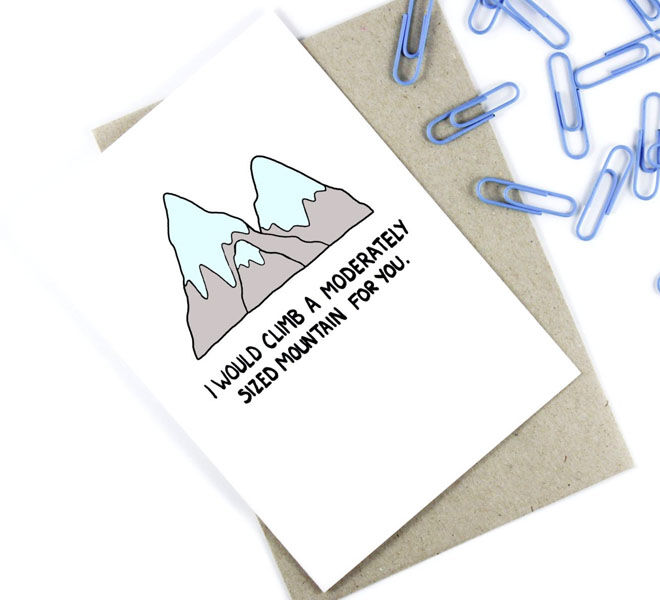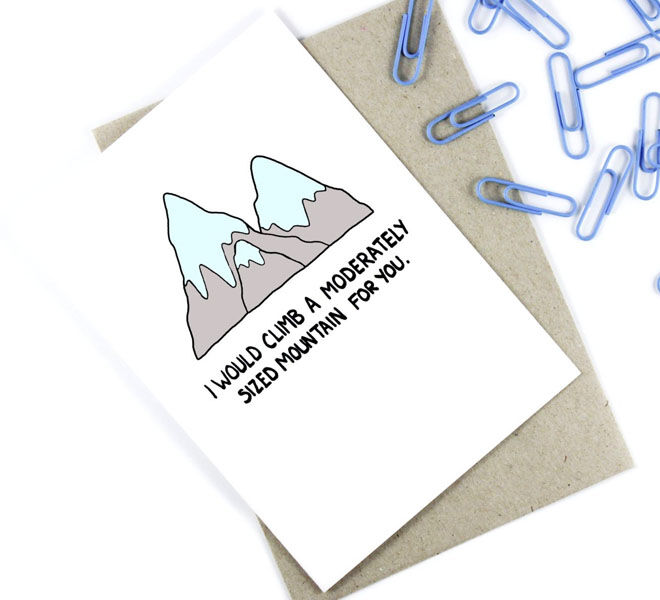 Climb Mountains ($5.50): I would climb mountains for you. Sort of.
---
Must be love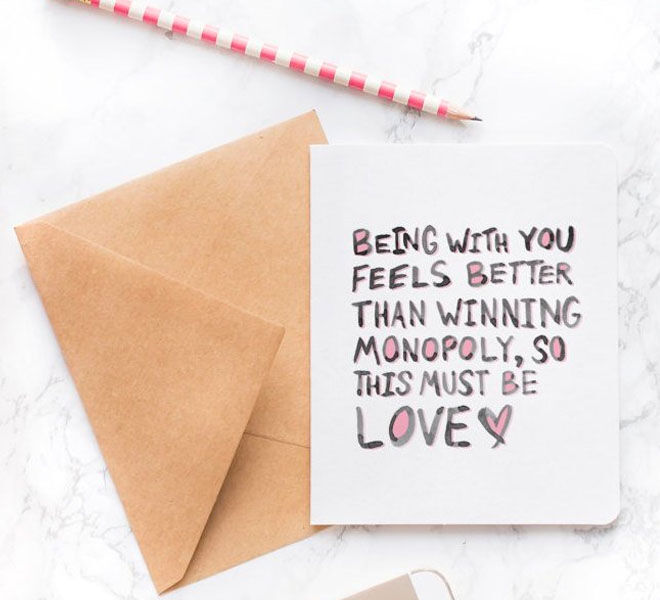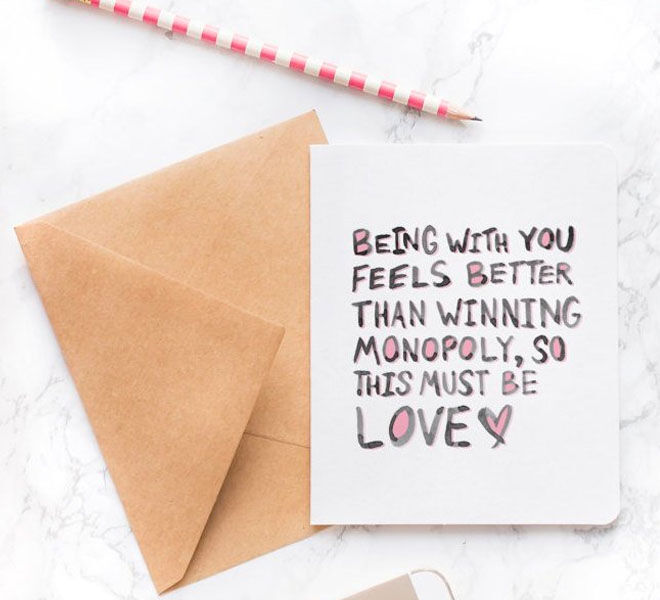 Must Be Love ($6.05): For the competitive one in the relationship, this one's a winner.
---
Award-winning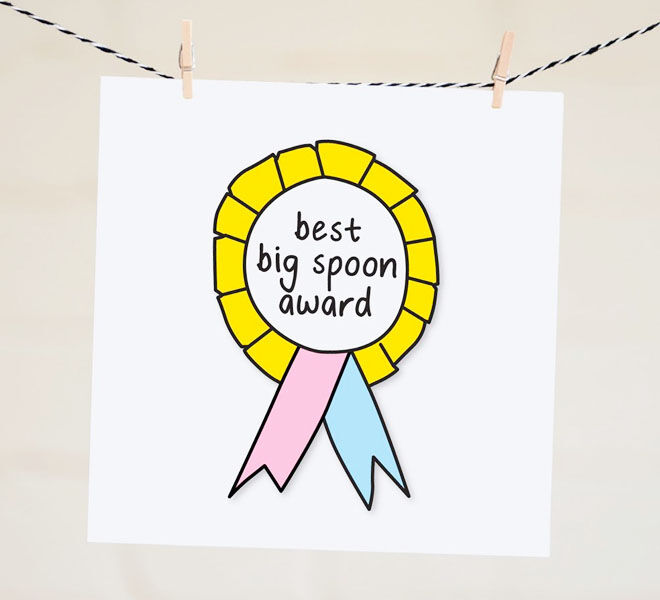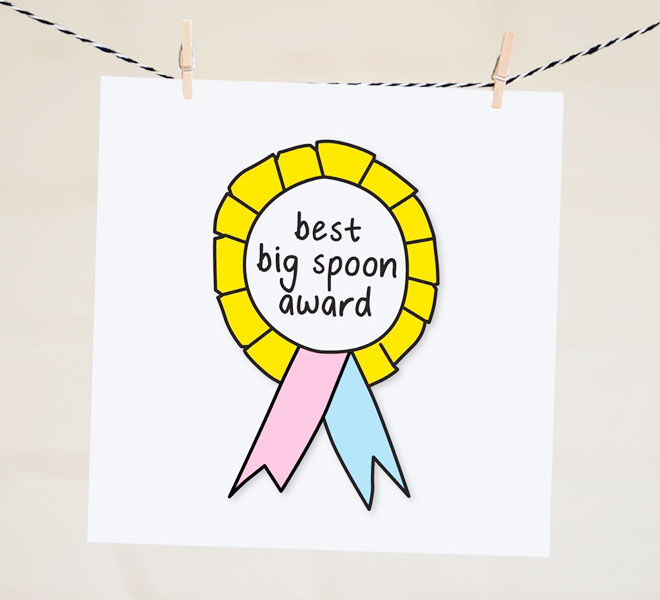 Best Big Spoon Award ($5): A badge they can wear with pride!
---
Better than coffee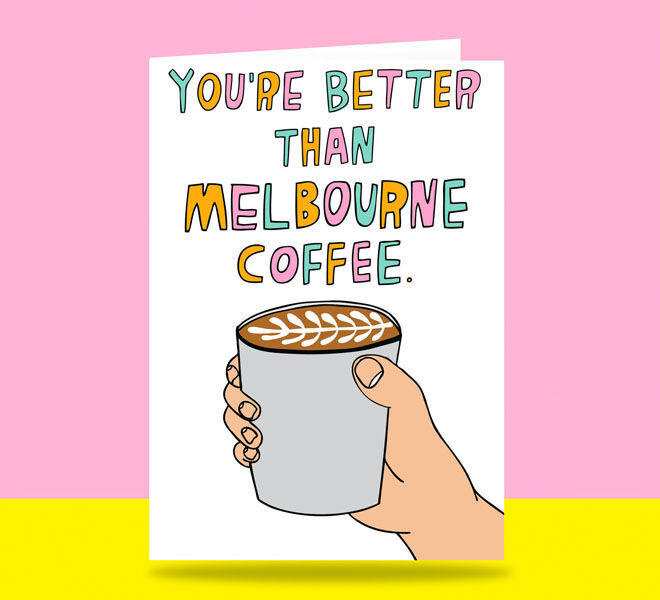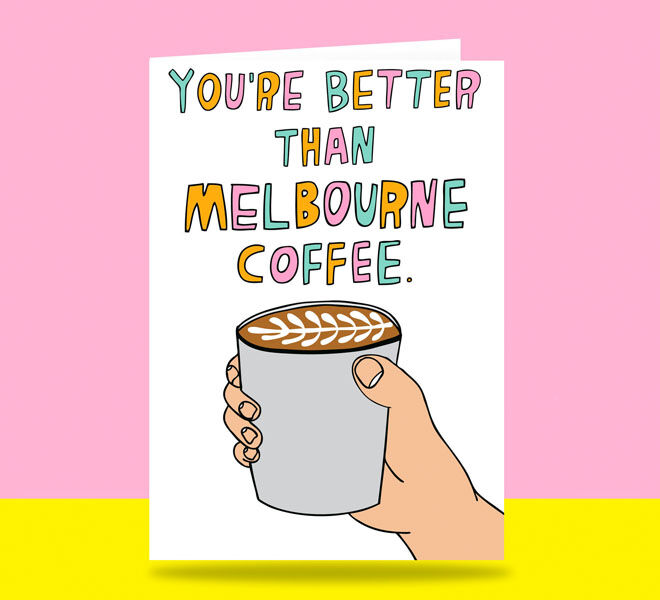 Better Than Melbourne Coffee ($6): And that says A LOT.
---
Hot pizza…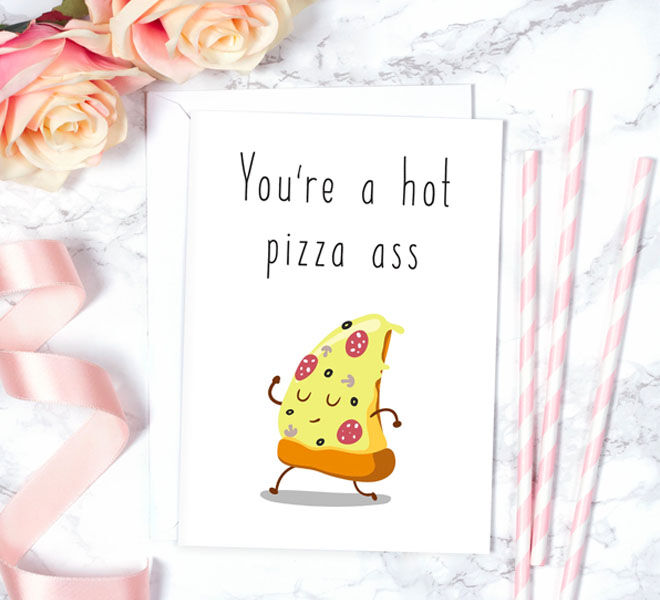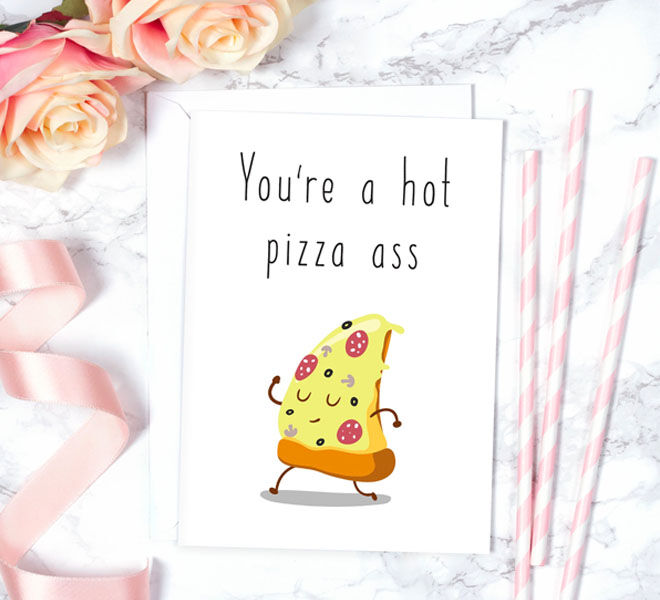 Hot Pizza Ass ($3.79): A punny Valentine's card for pizza lovers.
---
Backstreets back
Backstreet Boys You Are My Fire ($5.50): Nothing says true love like a 90's boy band and their flawless facial hair.
---
My heart burns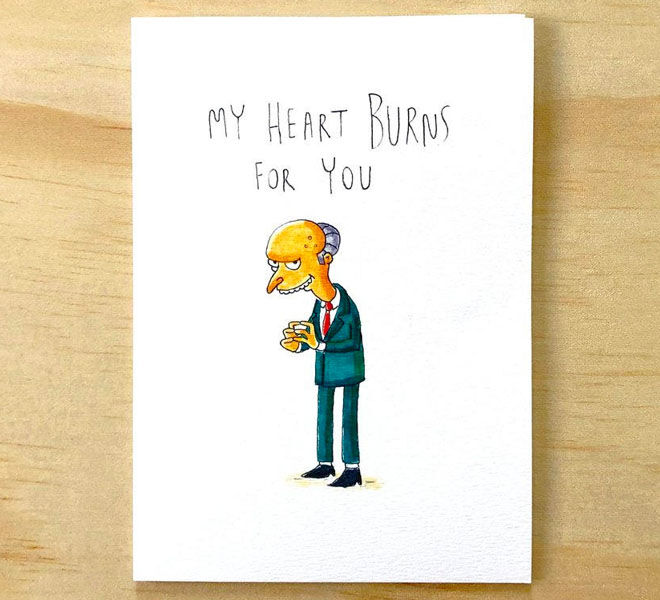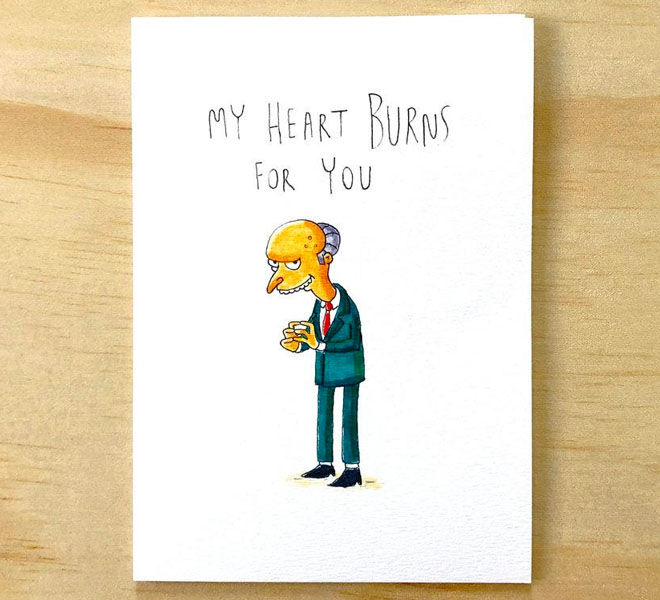 My Heart Burns For You ($6.95): Say it Simpsons-style.
---
Hotline bling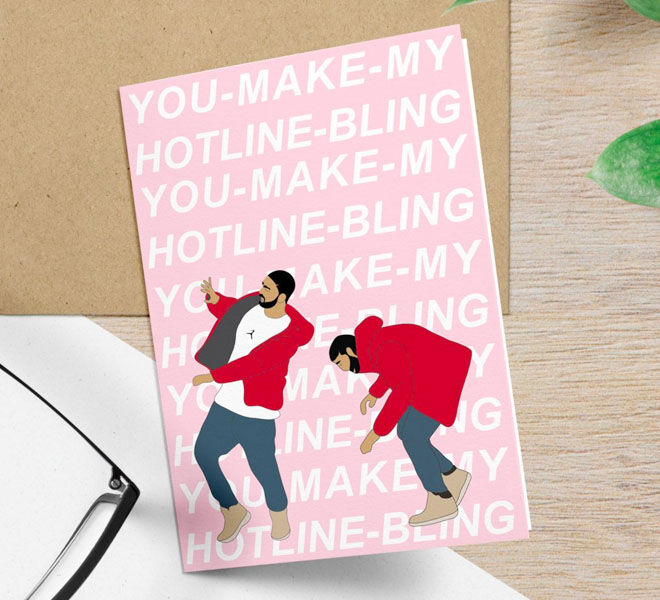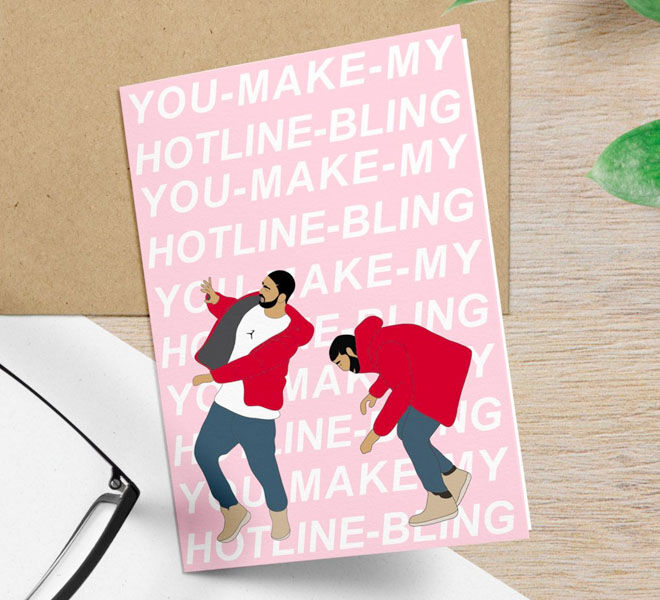 Drake Hotline Bling ($6): Haven't pulled out the Hotline Bling moves yet? It's the latest way to show your love. FACT.
---
I love you with…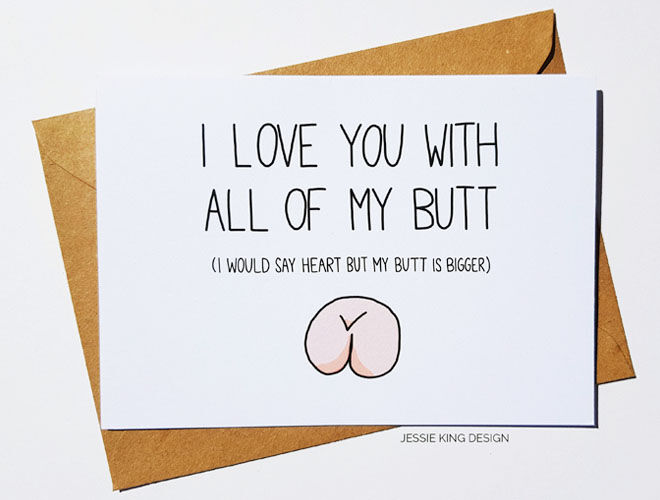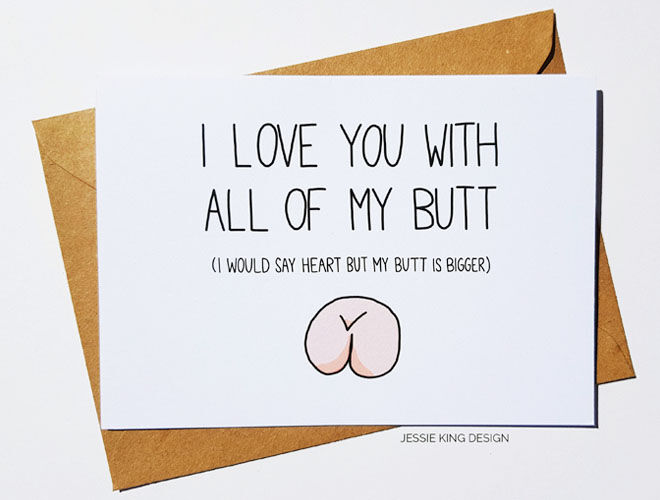 I Love You With… ($5): Honesty is the best policy in relationships, even when talking about the size of your…love.
---
Snagged ya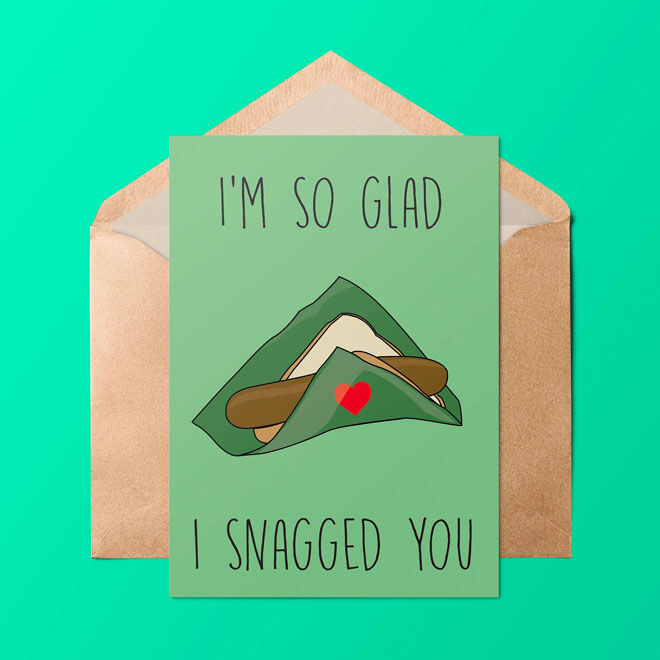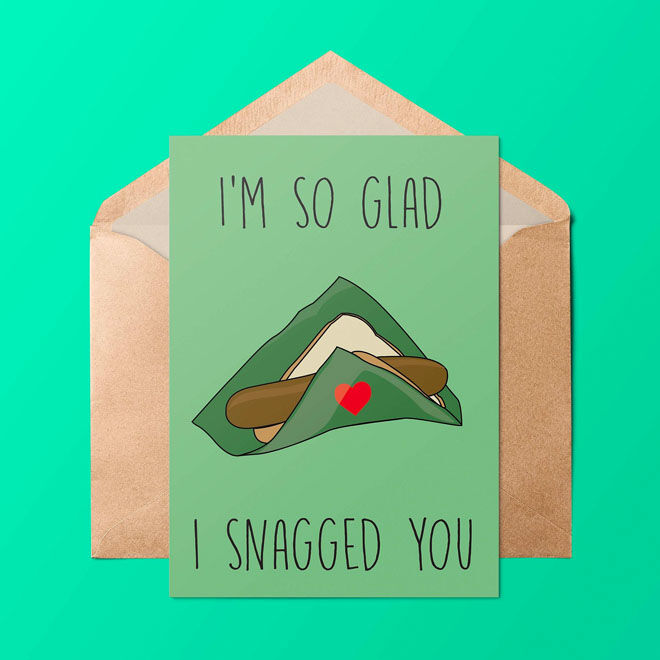 I Snagged You ($6.95): An Aussie twist on romance, what could be better?
---
Please don't leave me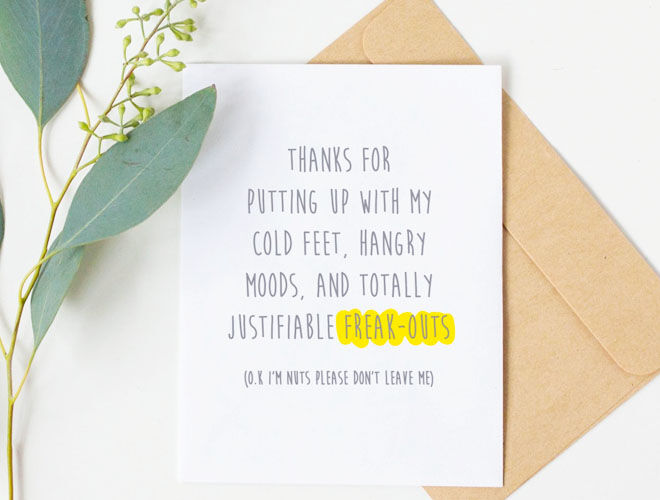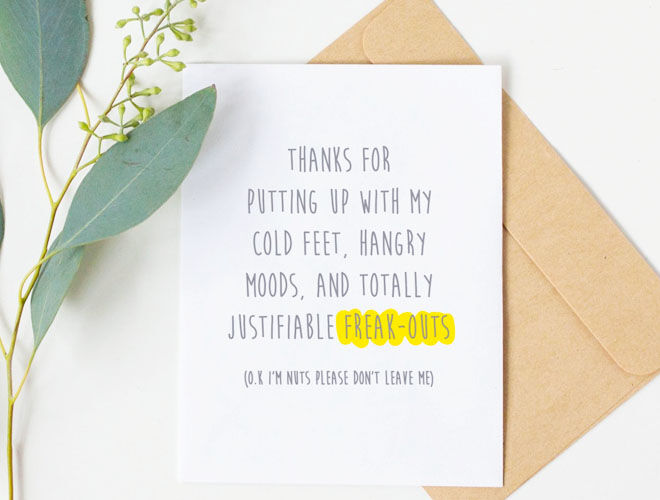 Please Don't Leave Me ($4.99): We all have our flaws, but loving each other despite all that (an acknowledging it!), is pretty special.
---
Heart breaker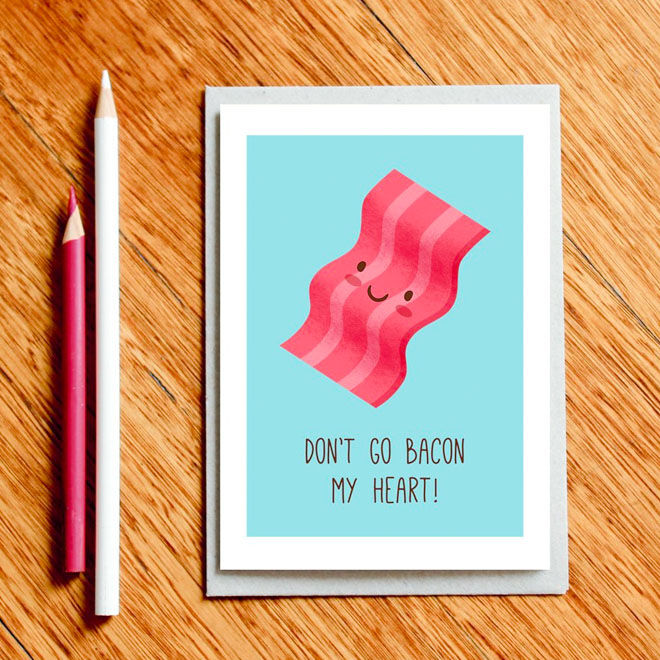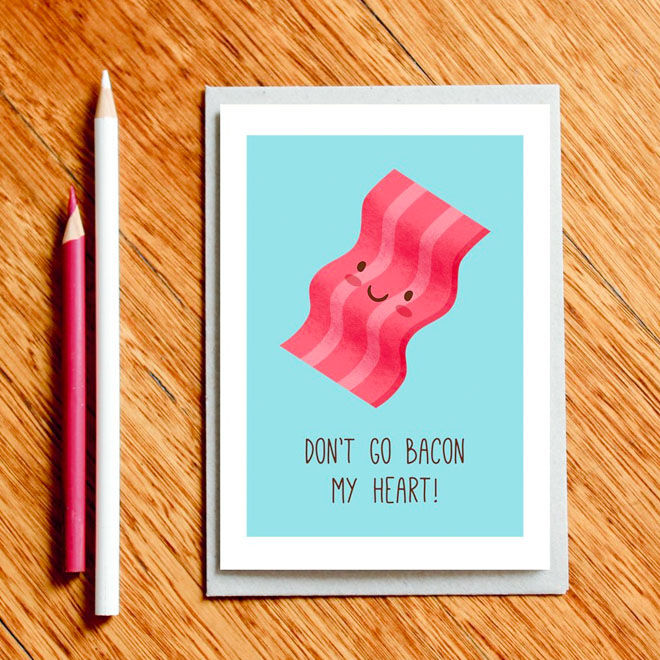 Don't Go Bacon My Heart ($6.50): When the way to their heart is through their stomach, say it with bacon.
---
Take my breath away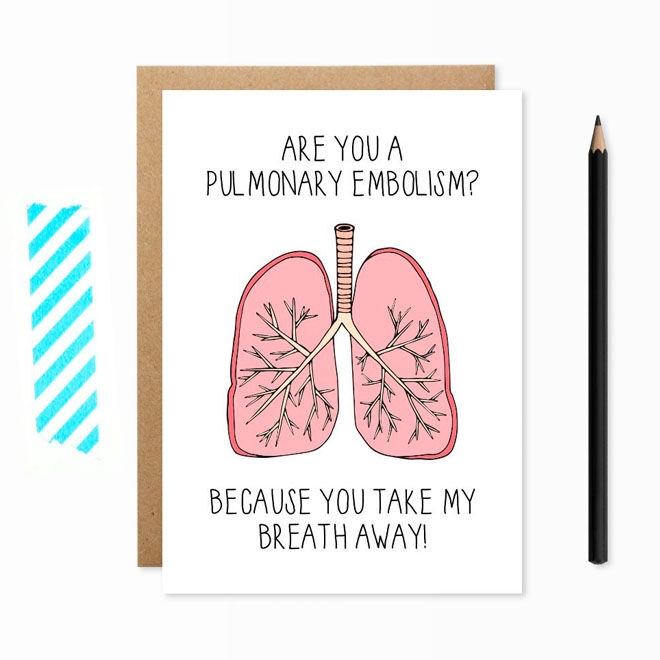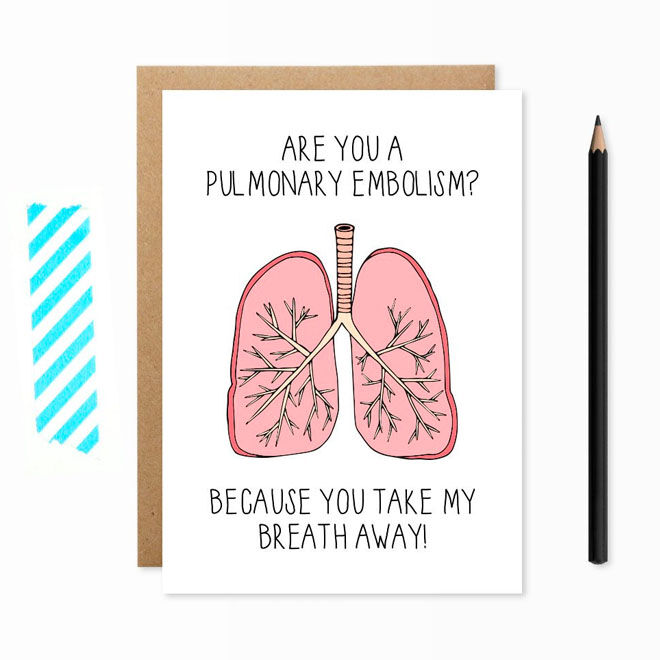 Take My Breath Away ($5.50): Romance meets chemistry – one for the nerd burgers out there.
---
Donuts for days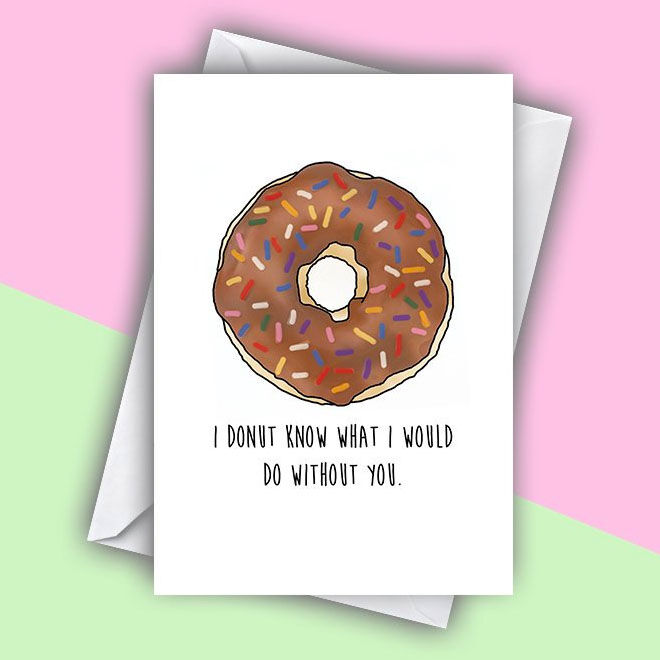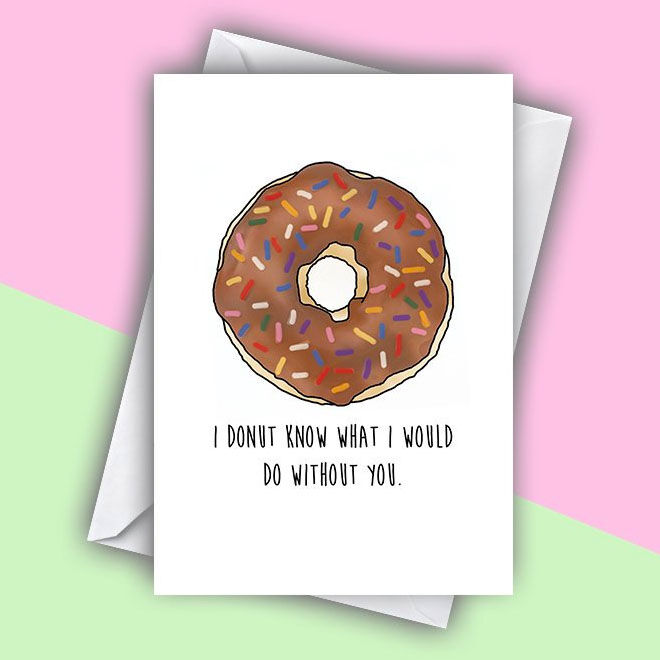 Donut Know What I Would Do ($6): The perfect Valentine's Day card for when you love someone a hole lot.
---
Popping truths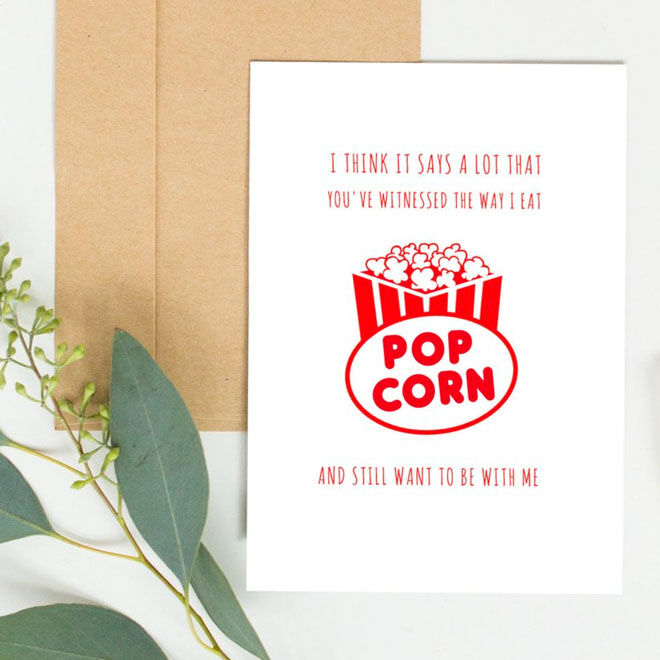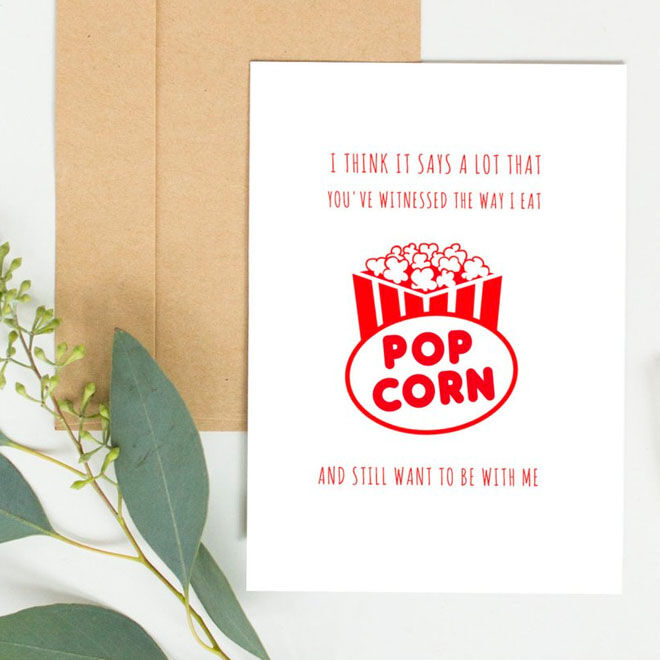 The Way I Eat Popcorn ($4.99): It ain't a pretty picture. Must be love!
---
The definition of love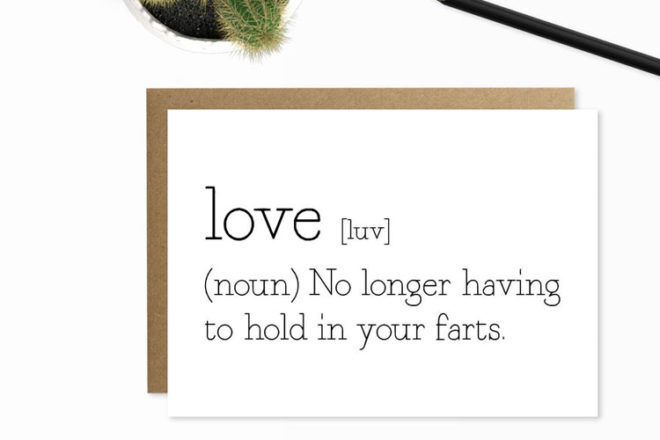 The Definition of Love ($5.50): This may settle a few arguments in your household. Just sayin'.
---
Fancy a pash?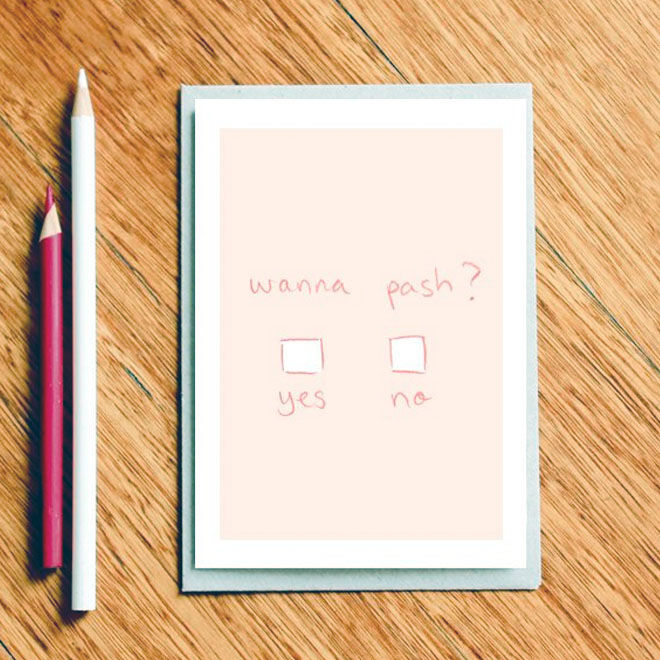 Wanna Pash? ($6.50): Go on, you know you want to!
---
Read next …
Looking for more ways to give the look of love this Valentine's? We've got you covered. From cutesy crafts to make with the kids to mouth-watering ways to your loved one's heart, here are some articles you might like to read next: