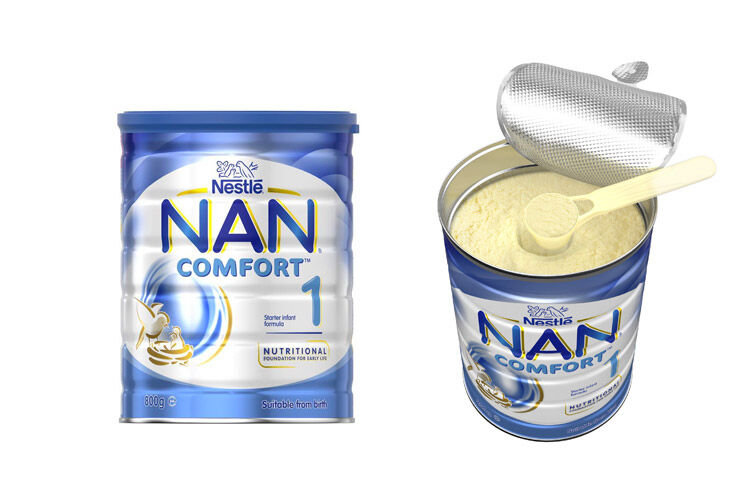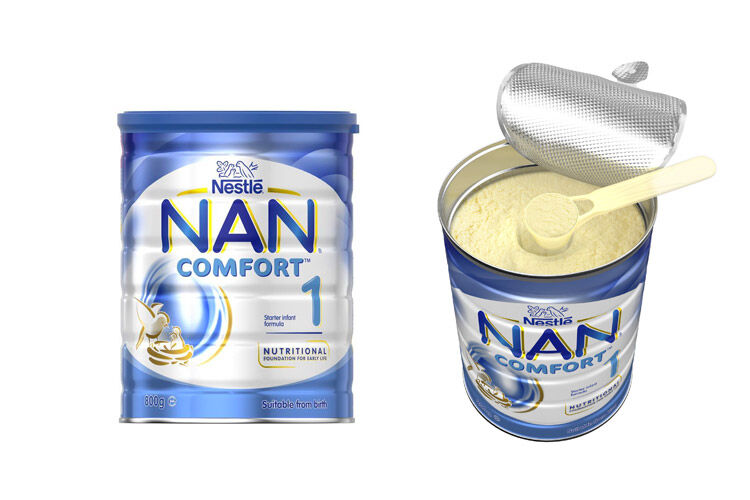 A leading formula brand is withdrawing two batches of its infant formula after mums reported finding blue plastic pieces inside the tins.
Nestlé says it's conducting the precautionary withdrawal of two batches of NAN Comfort 1 infant formula after, in a small number of cases, plastic pieces became detached from the plastic lid during opening. It comes after mums in online groups, including the Mum's Grapevine Pregnancy and Baby Facebook Groups said they'd discovered plastic in the infant formula. Winter Baby Group member Julie says she reported the plastic found in her tin of formula (pictured below) to Nestlé.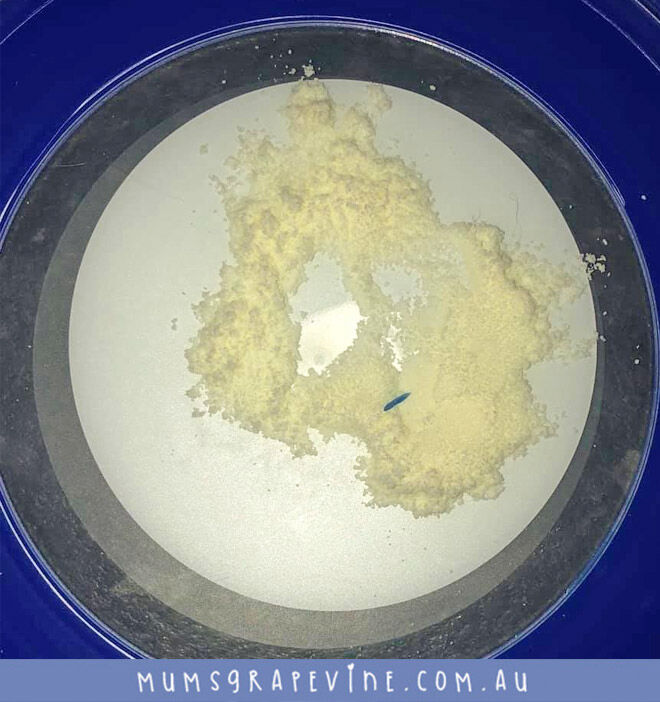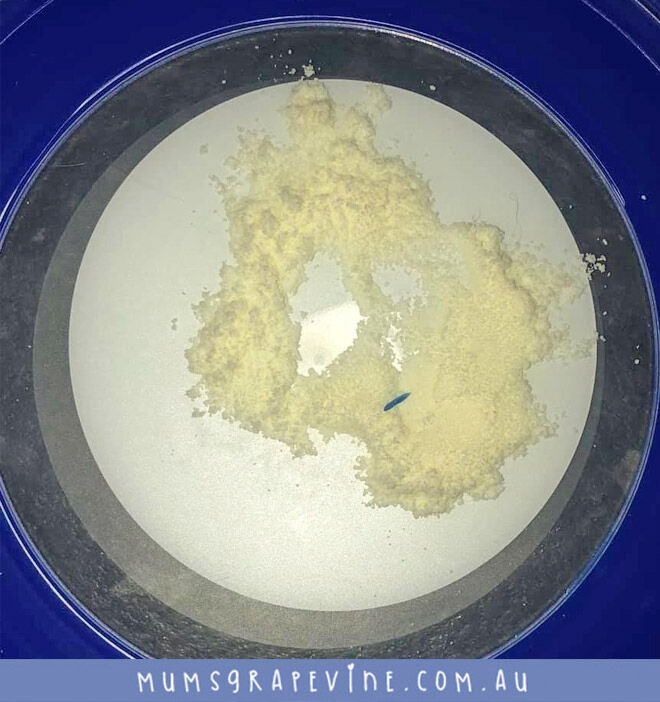 "We understand that parents may be concerned, and can assure parents that the product presents absolutely no health or safety risk to infants," Nestlé explained in a statement. "The safety and quality of our infant formula products, and the health of the children who benefit from them, is Nestlé's first priority. We investigate any concern regarding the quality of our products with the utmost seriousness and concern for the welfare of our consumers.
"We have taken steps to remove the product from sale because we received a small number of queries from consumers regarding small pieces of blue plastic in NAN Comfort 1 infant formula. On investigation, we found that the small pieces of plastic originate from the blue plastic lid during opening the can due to a minor fault with the lids.
"To prevent any plastic from falling into the powder, we advise parents to carefully inspect the aluminium foil before opening it."
Nestlé says it's working to get stock of NAN Comfort 1 back on shelves as quickly as possible and is conducting a full investigation at the factory.
NAN Comfort 1 infant formula precautionary withdrawal
Impacted batches: Batch code 8226080623, Use by date 14.02.2020  and Batch code 8227080621, Use by date 15.02.2020.
The batches were distributed in Australia only. Other batches of NAN Comfort 1, and other NAN infant formula products are not affected. Parents and caregivers looking for advice on NAN Comfort 1 can contact the Careline on 1800 468 8736.
What should you do?
According to a comment from Nestlé on its Facebook page, the formula powder is still safe for infants. "There is nothing wrong with the infant formula powder inside, it was just an issue with some tins, where bits of the blue lid were falling into the powder when opened," Nestlé commented. "If you look closely to the foil seal when you take off the blue lid, and remove any blue bits you see, then this tin will be fine to continue to use. Not all lids have this issue, but we removed these batches from store(s) just in case."
Be first with important safety news
Stay one step ahead of everyone else and be first with breaking news by joining one of our closed pregnancy or baby Facebook groups – nothing gets past these mums!
Click below and join your group today.