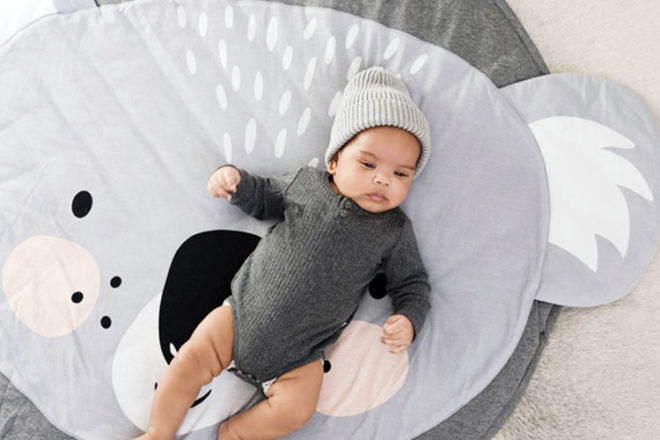 With Australia Day around the corner it's time to celebrate our beautiful country and what better way to do it than with one of our most iconic creatures. The koala is a beautiful bundle of cuddliness and cuteness rolled into one – a perfect pal for your mini-mate. So this week we searched the shops high and low to find the coolest koala toys for babies and kids.
Here are our top koala finds for this Australia Day.
Koala Teether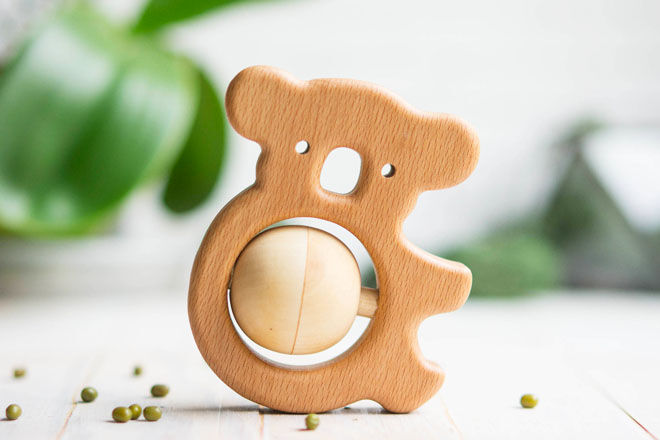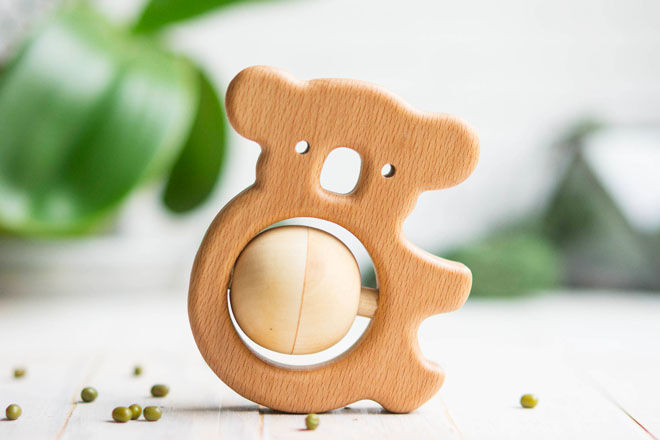 Wooden Koala Rattle and Teething Toy ($20.53): A beautifully handmade baby rattle in the shape of our favourite bear. The Koala Rattle & Teething Toy is made from natural materials and coated with linseed oil ready for those tiny chompers to gnaw on.
---
Koala Bib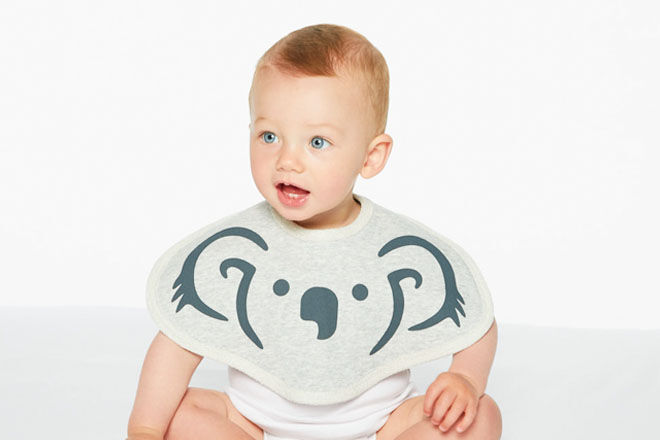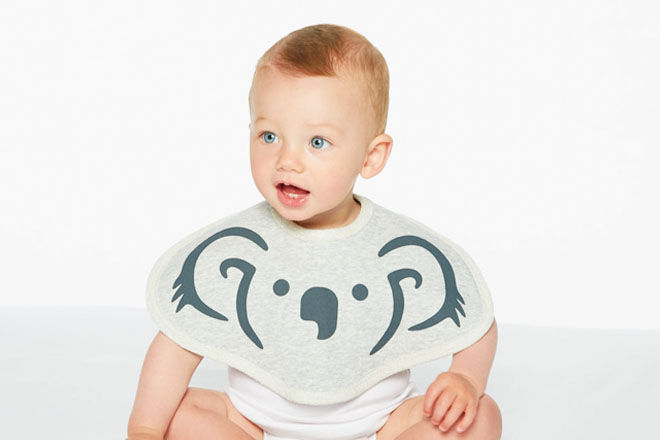 G'Day Baby Koala Bib ($30): Fully reversible and hand-printed using kiddie friendly water-based inks. The Koala Bib provides super absorbency with a double layer of pure cotton fleece. The cuteness factor is an added bonus!
---
Koala Play Mat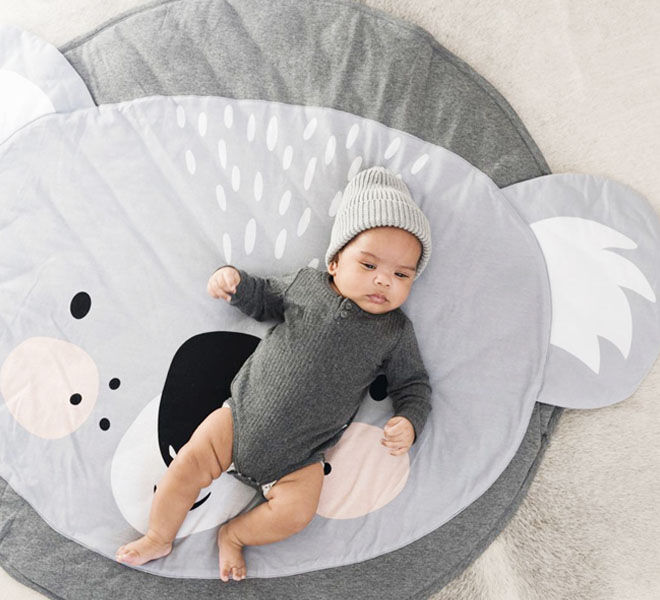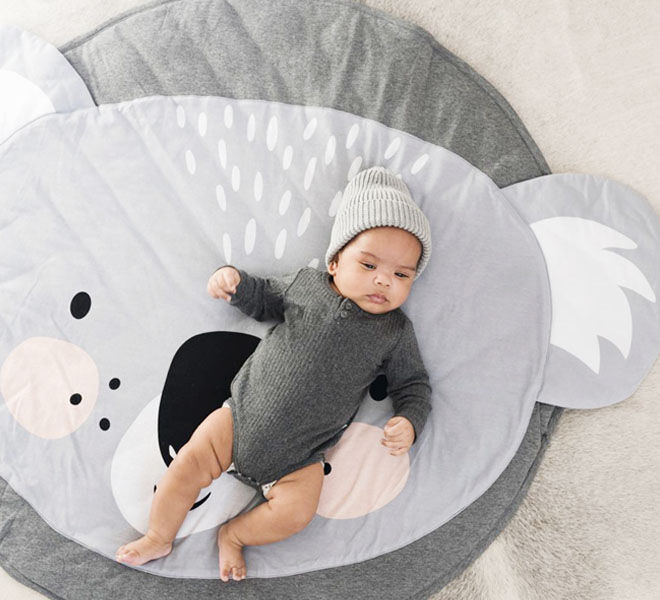 Koala Play Mat ($99.95): Perfect for tummy time and rolling around on bubba's squishy little bum. This darling play mat is a meter wide giving your tiny tot ample room to explore.
---
Koala Backpack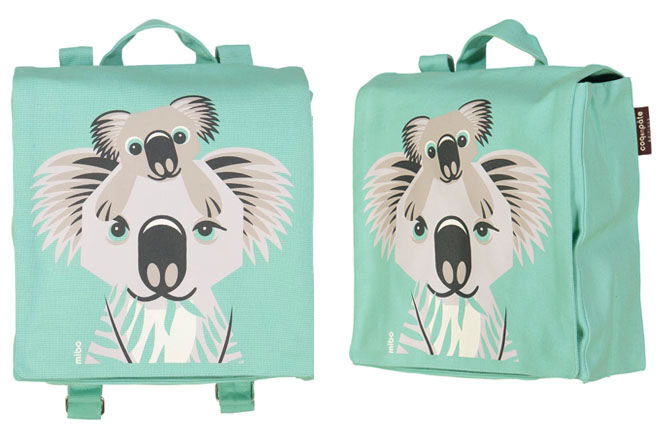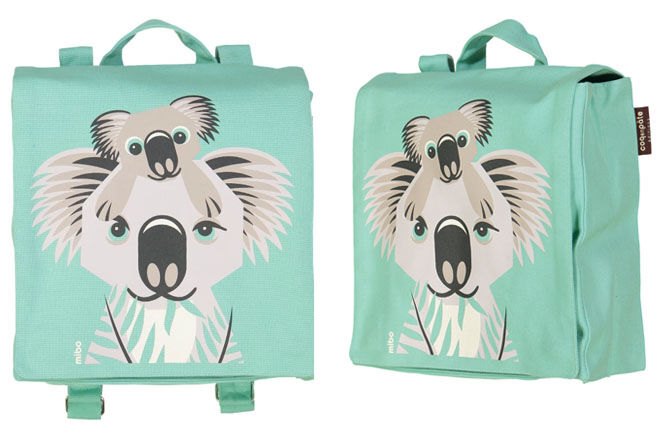 Koala Backpack ($55): Do the double and don a Koala Backpack for school or kindy. Made from 100% organic cotton and water-based ink, this fab find is eco-friendly and perfectly sized for pint-sized koala lovers.
---
Koala Onesie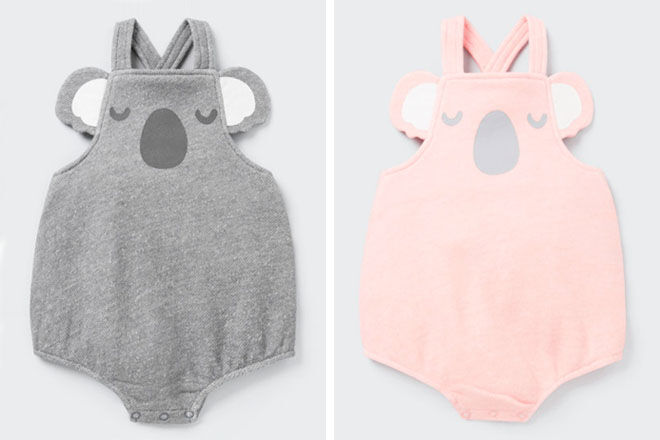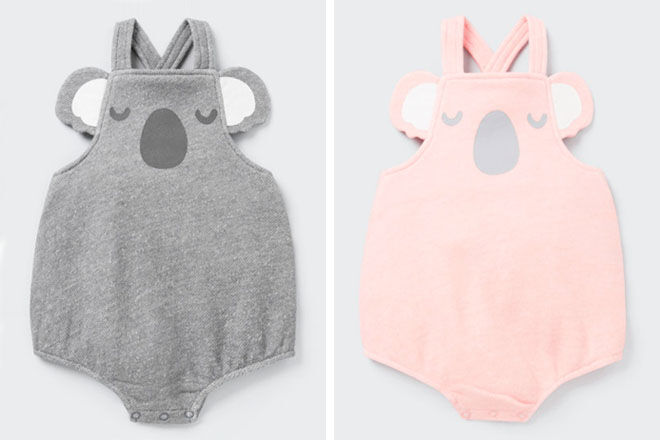 Seed Koala Onesie ($39.95): Just look at those ears! An adorable outfit for baby that's sure to send everyone's heart aflutter. Available in sizes 0000 to 1.
---
Koala Sleep Set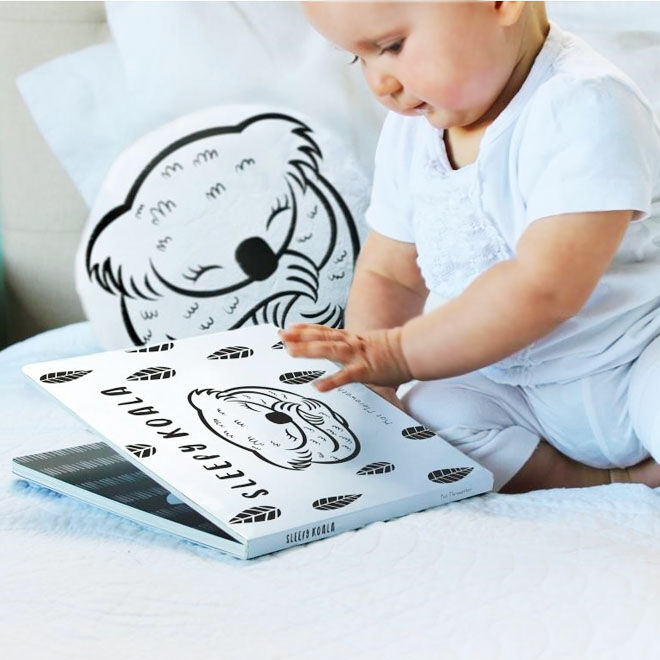 Little + Sleepy Koala Sleep Set ($48.99): Designed to capture babies attention, the bold black and white illustrations of Sleepy Koala help baby to see and respond. A fabulous idea for establishing bedtime routines with baby from day dot.
---
Koala Sleep Suit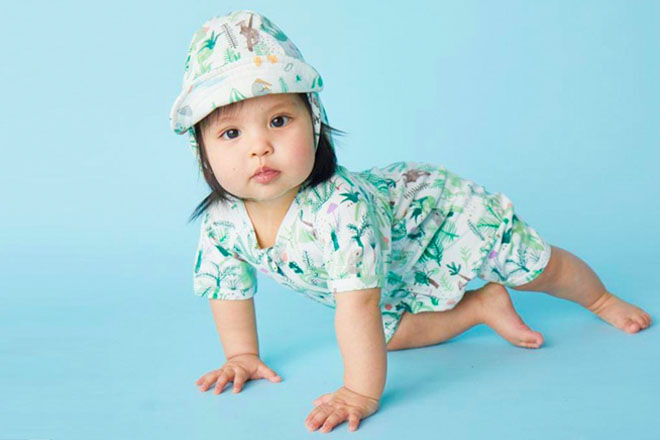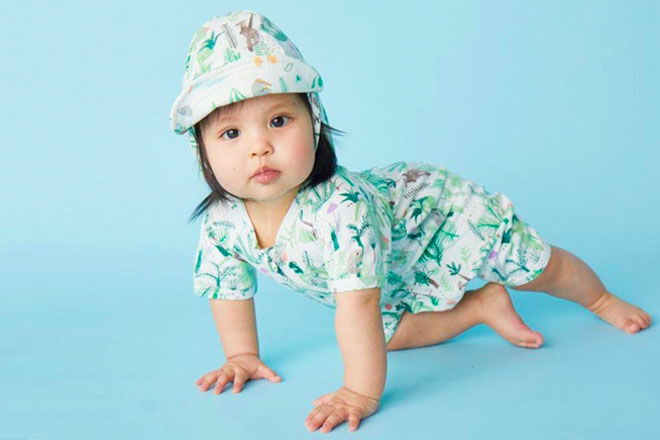 Halycon Nights Summer Sleep Suit ($38): The gorgeous Fern Gully print features the Australian rainforest and our favourite animals to boot. Hidden amongst the eucalypts you'll find Koalas and Kangeroos to keep bubba company at bedtime.
---
Koala Wall Sticker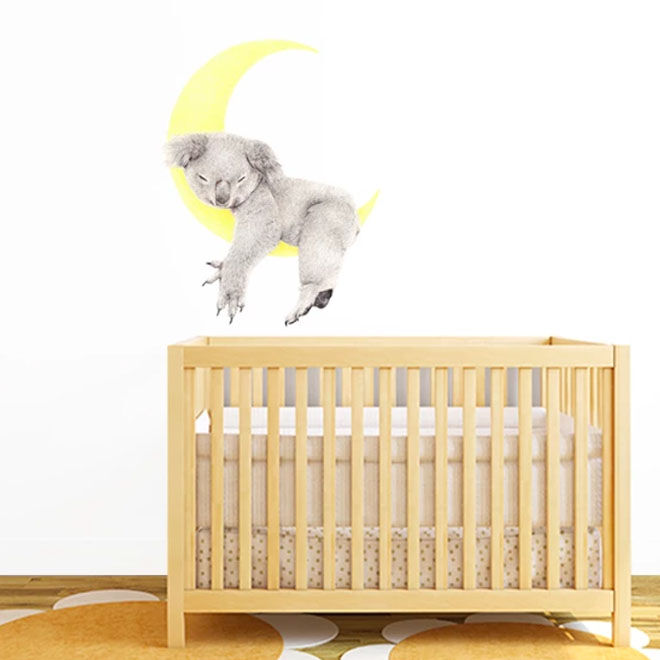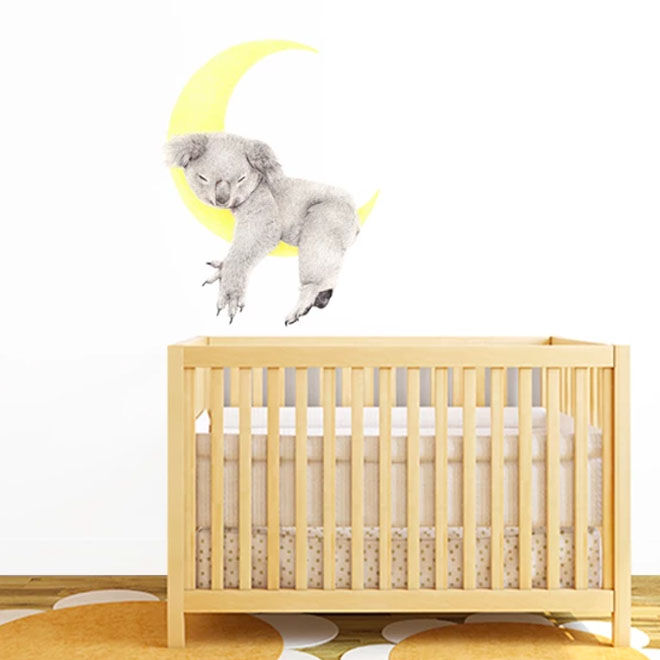 Sleepy Koala Wall Sticker ($65): It's no secret that our furry little friends like to sleep. Here he is, doing what he does best and resting on the moon while he catches some Z's.
---
Koala Shoes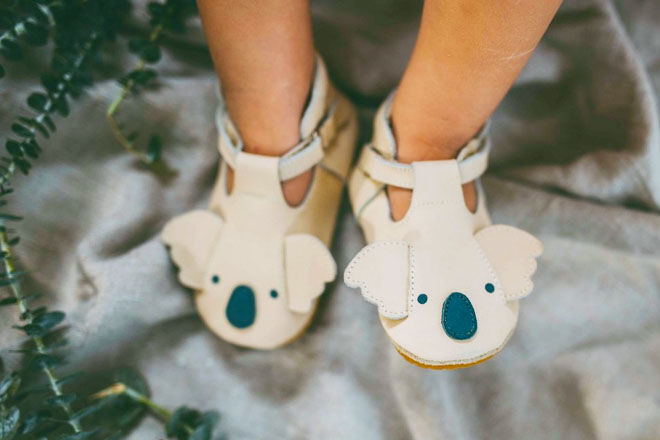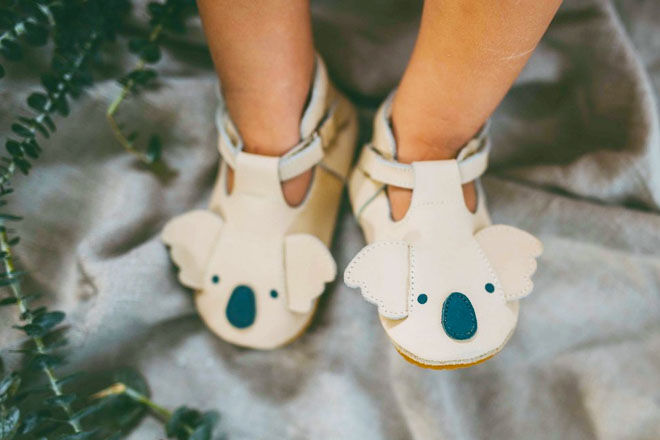 Donsje Koala Shoes ($89): A must-have for mini fashionistas, the iconic koala comes to Toe Town! Handmade from high-quality leather the beautiful boots are available in sizes 0-24 months.
---
Koala Cutlery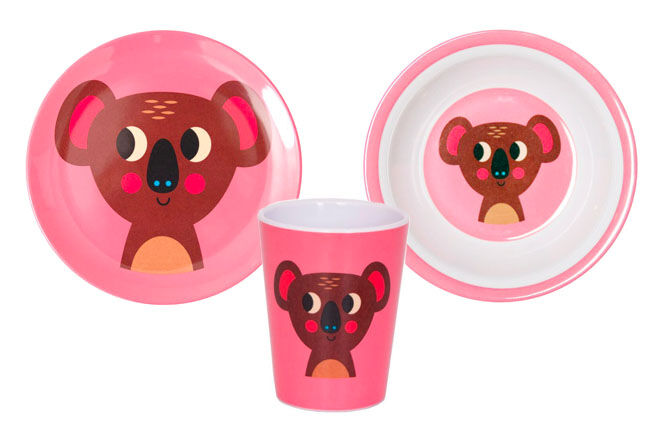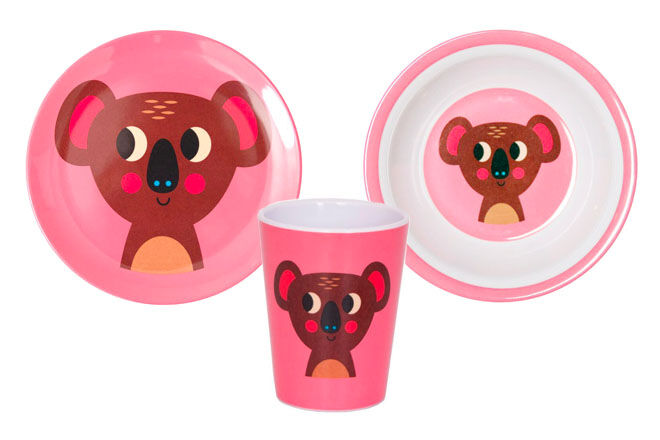 OMM Design Koala Melamine (from $10): A delightful set for your kiddos dinner. The melamine cup, plate and bowl can be bought individually or grab all three for a super cute set. Dishwasher safe too.
---
Koala Stacking Toy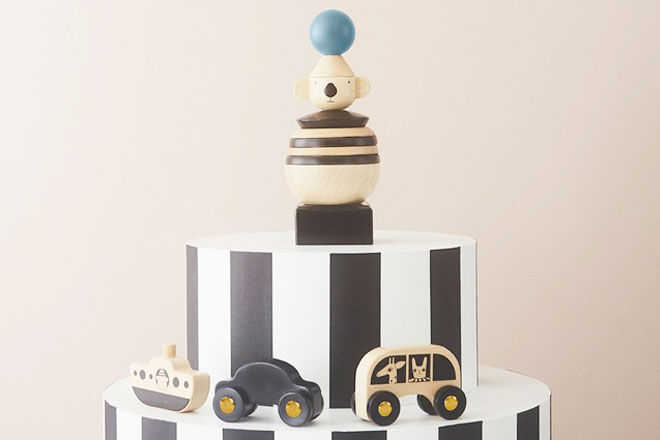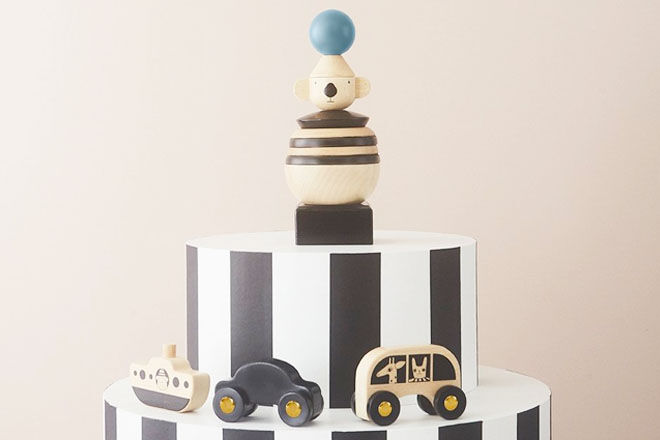 OYOY Wooden Stacking Koala ($89): A traditional children's toy takes on a touch of Australiana. The koala stacking toy is made from Ash Wood then painted to create a minimal Scandi feel.
---
Koala Bath Towel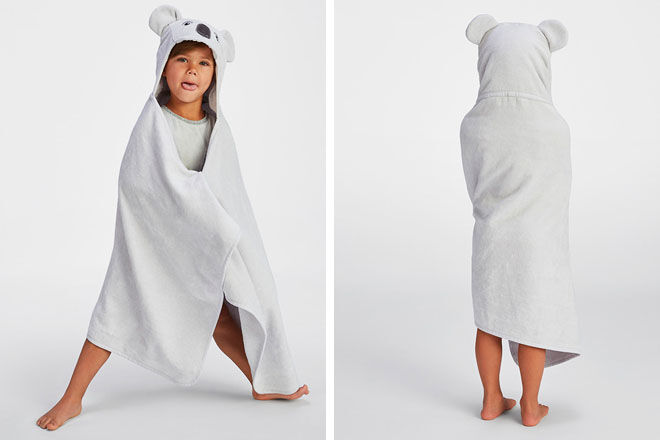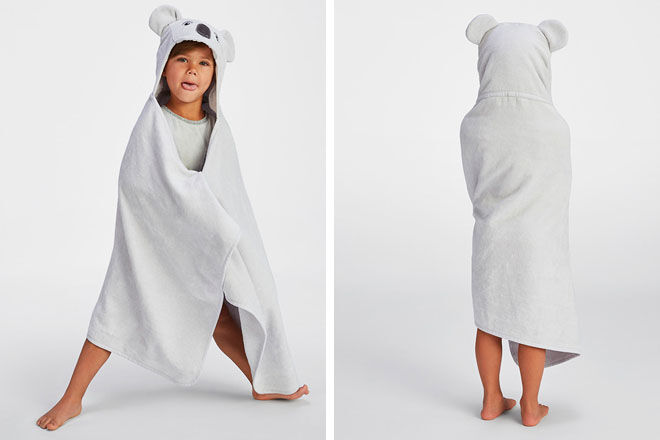 Sheridan Koala Bath Towel ($69.95): Keeping kids warm after bath time doesn't get much cuter than our ol'mate Kami the Koala. Made from 100% cotton velour, this luxuriously soft towel ensures a snuggly transition from bathtime to bedtime.

---
Koala Rocker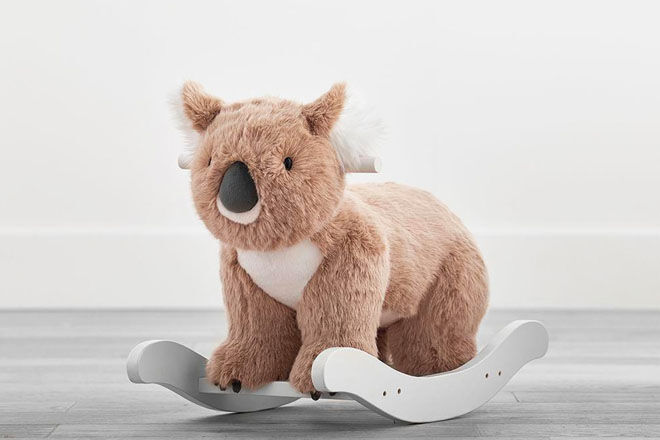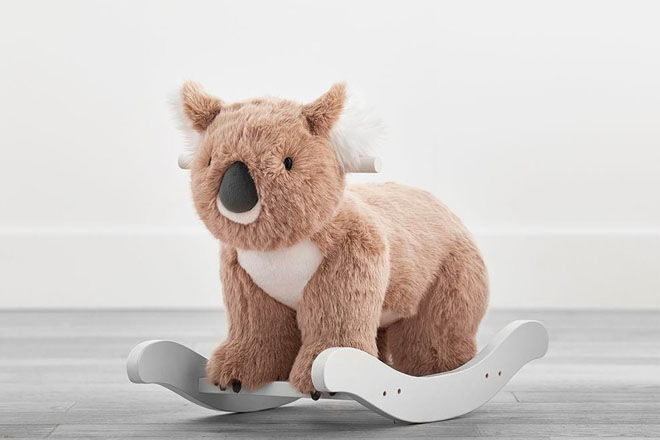 Pottery Barn Kids Koala Bear Plush Rocker ($269): Ready to rock and ride, this hugable koala makes a beary cute playtime pal for your little mite. Recommended for kids age 1-5.
---
Koala Baby Blanket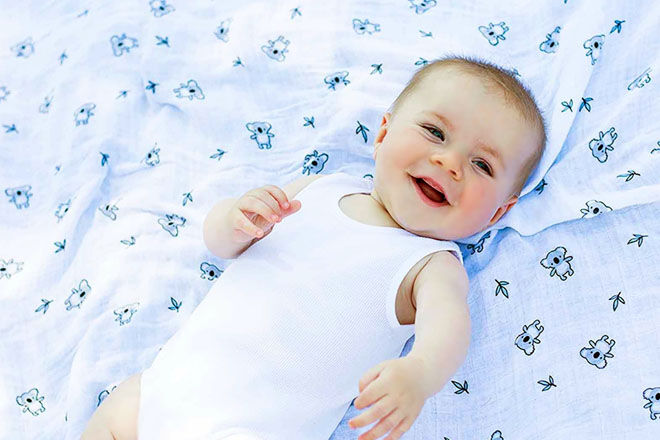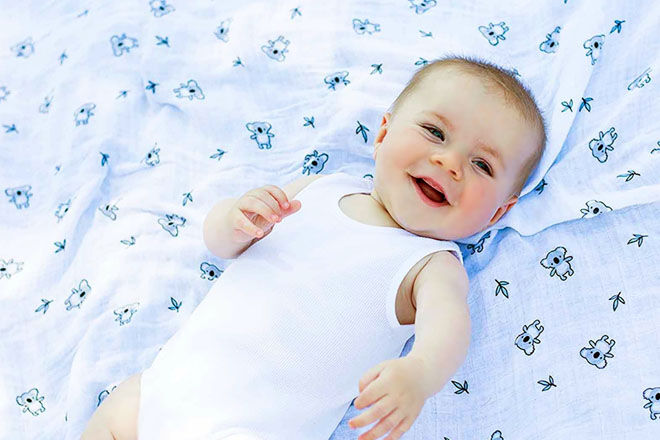 Little Joey Koala Baby Blanket ($34.95): Wrap your babe in a bundle of koala cuddles with a 100% bamboo swaddle. Use as a breastfeeding cover, a cloth for burping your baby, pram cover or blanket – it's a multi-tasking must-have, just like Mum.
---
Koala Zipsuit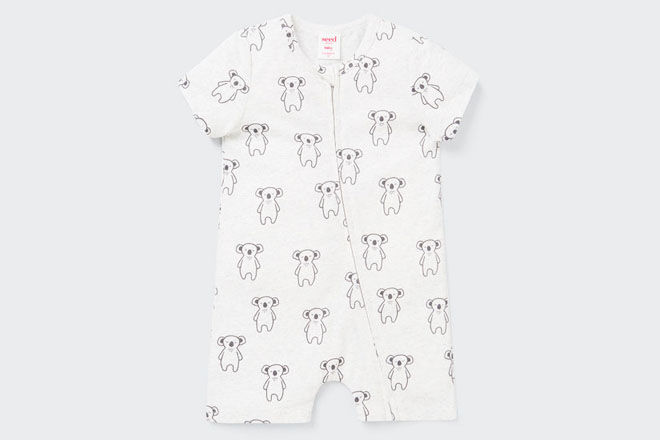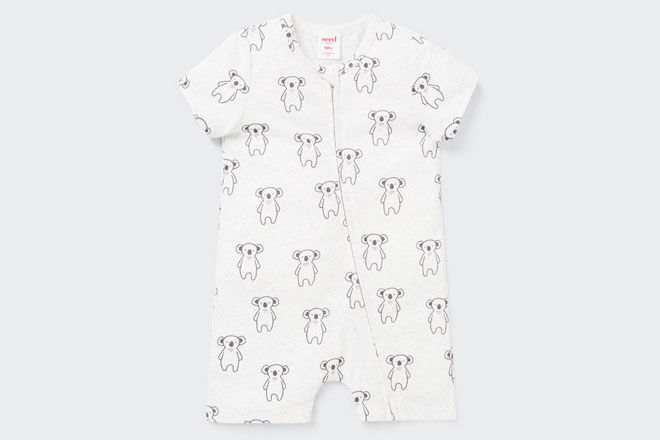 Seed Koala Zipsuit ($34.95): A sweet summer essential. The Koala Zipsuit features an adorable print and novelty koala patch on the bottom. Available in size 0000 to 1.
---
Koala Rolling Toy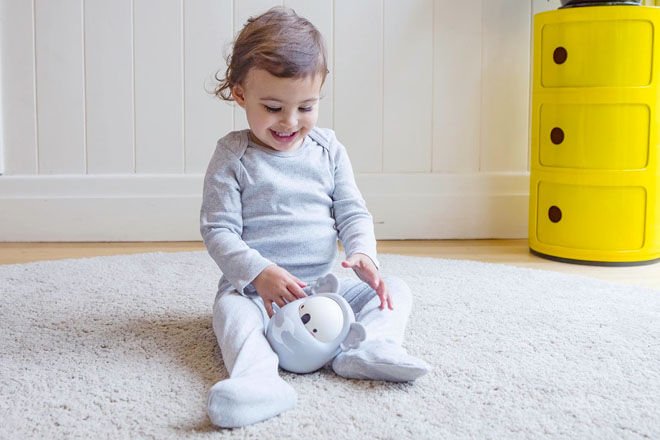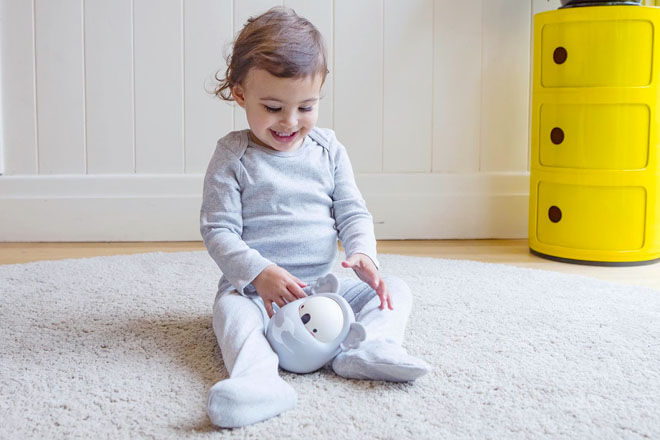 Tiger Tribe Roly Poly Koala ($29.99): Push, pull and roll around – he's the perfect playmate for little ones getting ready to crawl. Wherever you push the Koala, he'll come back to play making a tinkling bell sound on his way.
---
Koala Print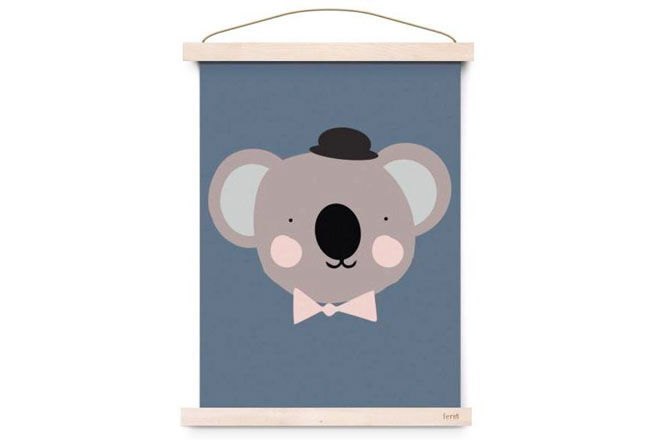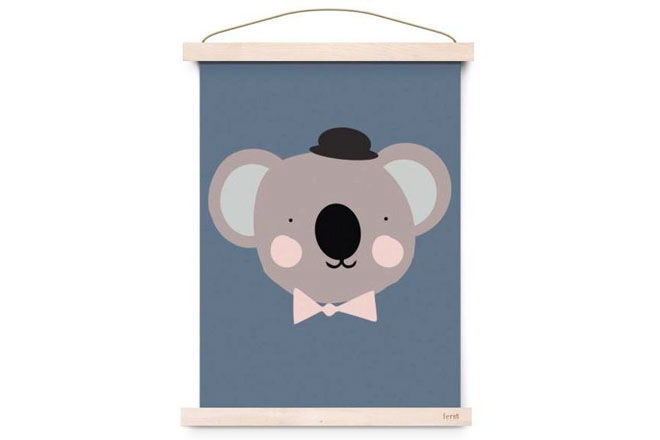 Sir Koala Print ($21.95): A playful print for the bedroom, nursery or playroom, Sir Koala by Eef Lillemor is sure to be a hit for boys and girls alike.

Read next…
Looking for more Australian-themed goodies? Head right this way!