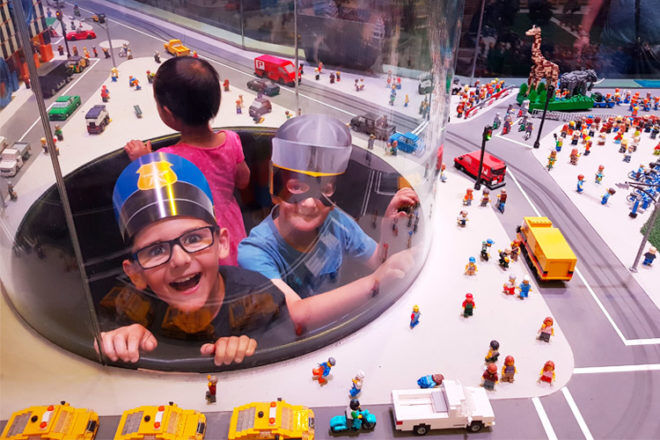 Are your kiddos little villans or are they more the law-abiding type? The latest thrill-a-minute adventure from LEGOLAND Discovery Centre is pitting pint-sized robbers against cuter-than-cute cops and our little reviewers have taken it for a spin.
Australia's first LEGOLAND Discovery opened at Chadstone Shopping Centre almost two years ago, and more than two million bricks later it continues to deliver new adventures for tots. This summer it's all about the thrill of the chase – a Cops vs Robbers adventure with all new fun for kids.
Flick on the red and blue lights, buckle up and get out your little bricks, we're off to find out if the cops or robbers will be victorious at LEGOLAND.
Location: LEGOLAND Discovery Centre, Chadstone Shopping Centre, Victoria.
Duration: 29 December, 2018 – 28 January, 2019.
Reviewers: Oscar, 9 and Archie, 7.
https://www.facebook.com/mumsgrapevine/videos/290287471835736/
About LEGOLAND Discovery Centre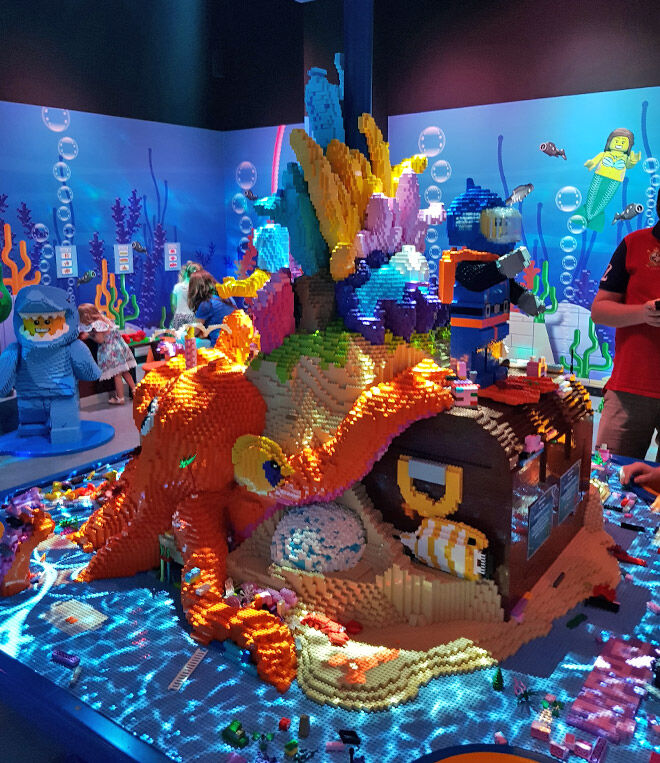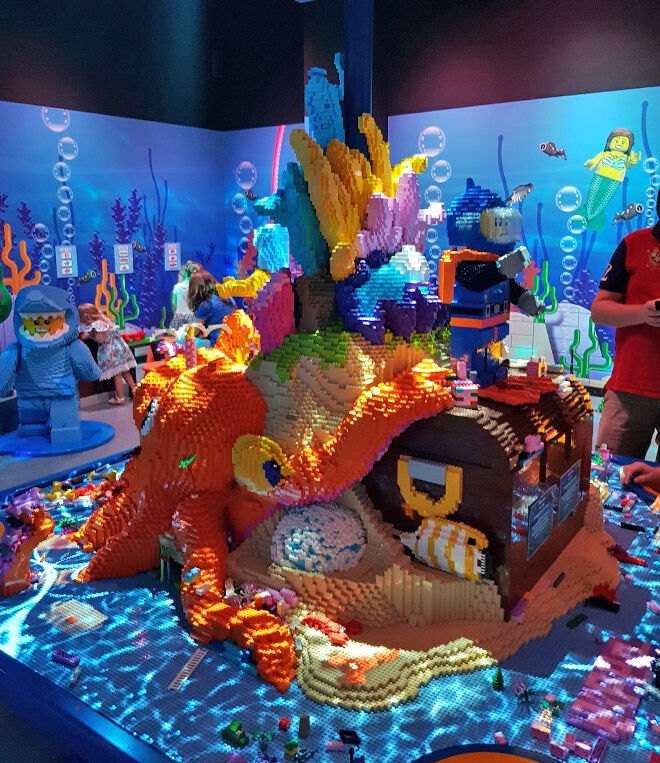 Perched atop the bustling Chadstone shopping centre, walking into LEGOLAND is like every kid's dream – an explosion of tiny coloured bricks transformed into the most wondrous creations. And when we say it's every kid's dream, we totally mean big kids too. It's one of those moments where you want to look at everything all at once.
We were eased into the LEGO experience with an interactive trip through the crafting of minifigs, before heading into the beating heart of LEGOLAND. There are rides for little thrill seekers, displays that made us ooh and ahh out loud and LEGO-themed food (so cute!).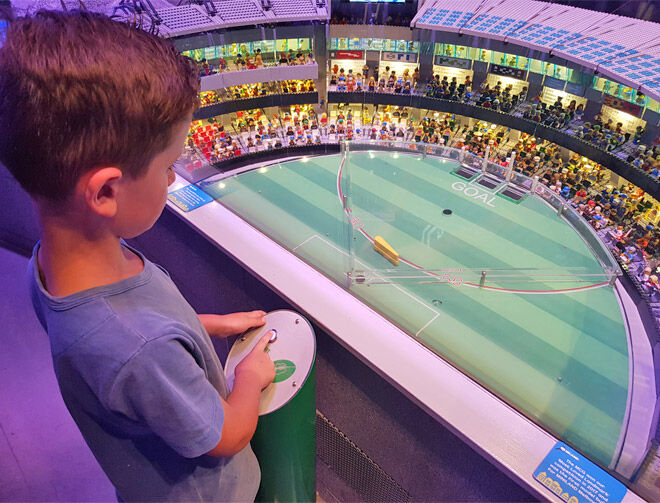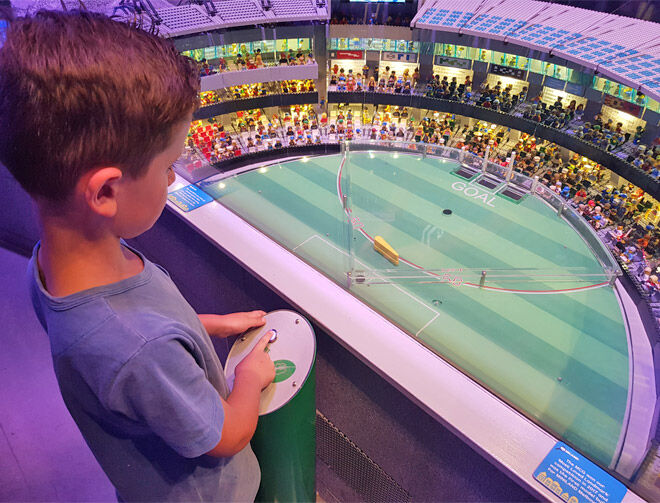 We spent a huge chunk of time in Miniland, which is a mini Melbourne crafted out of 1.5 million bricks. The boys kept asking to go back and explore it over and over – checking out each iconic building and landmark.
Cops vs Robbers at LEGOLAND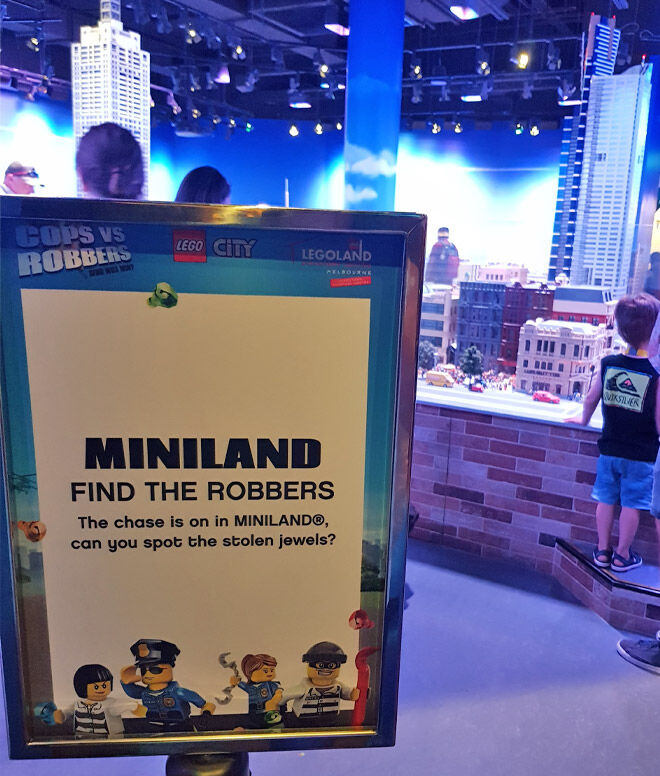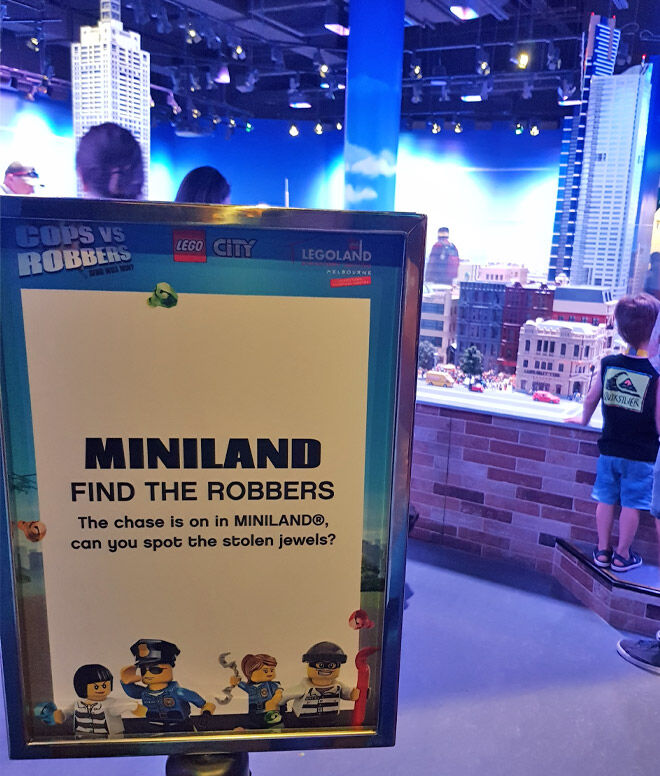 The displays, rides and zones are permanently on show at LEGOLAND, but these school holidays there's a dastardly twist, with each of the 13 fun areas getting a cops vs robbers-inspired refresh. Check out that bank robbery in the middle of Melbourne!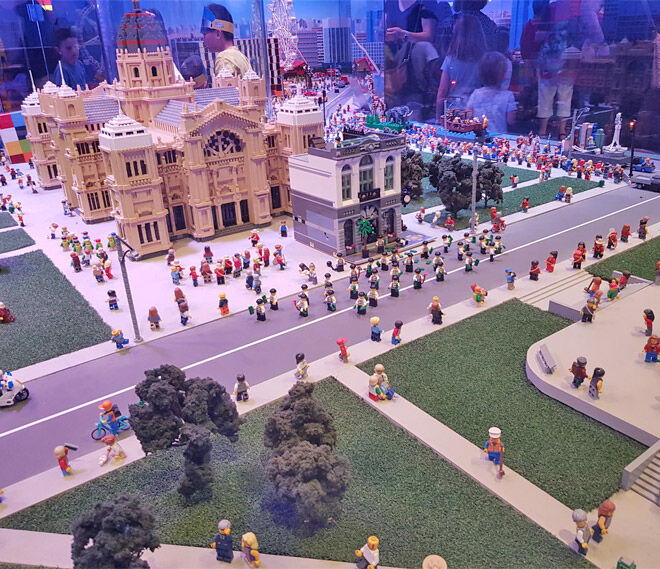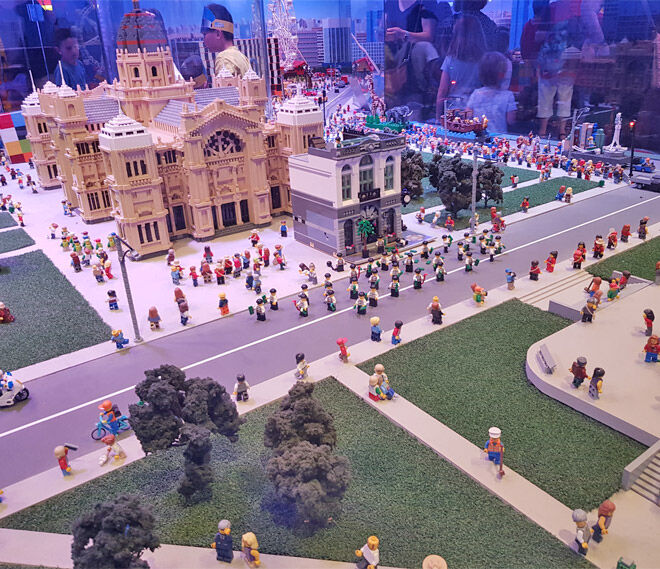 Their imaginations ran wild when they were given a cop and robber mask on arrival and a booklet to guide them through the activities. Here's a rundown of what we did:
Build a police car or getaway vehicle in the Creative Workshop: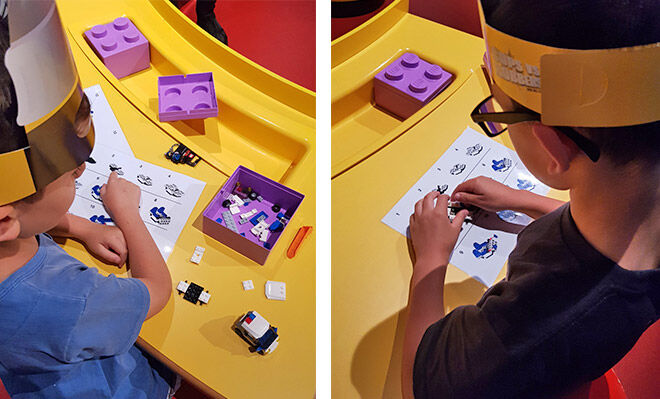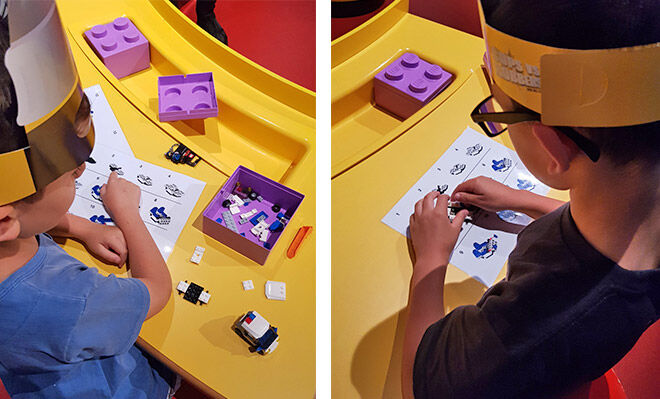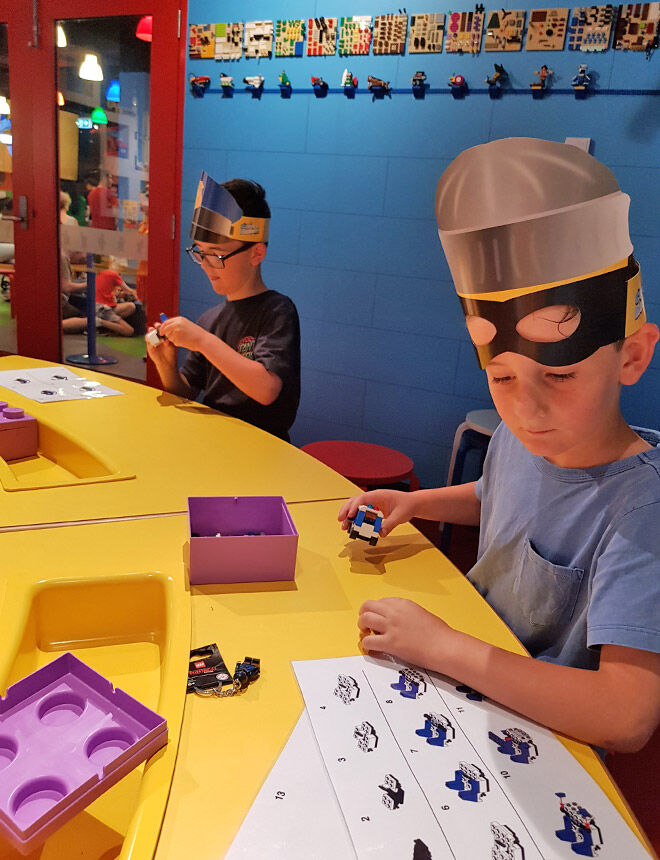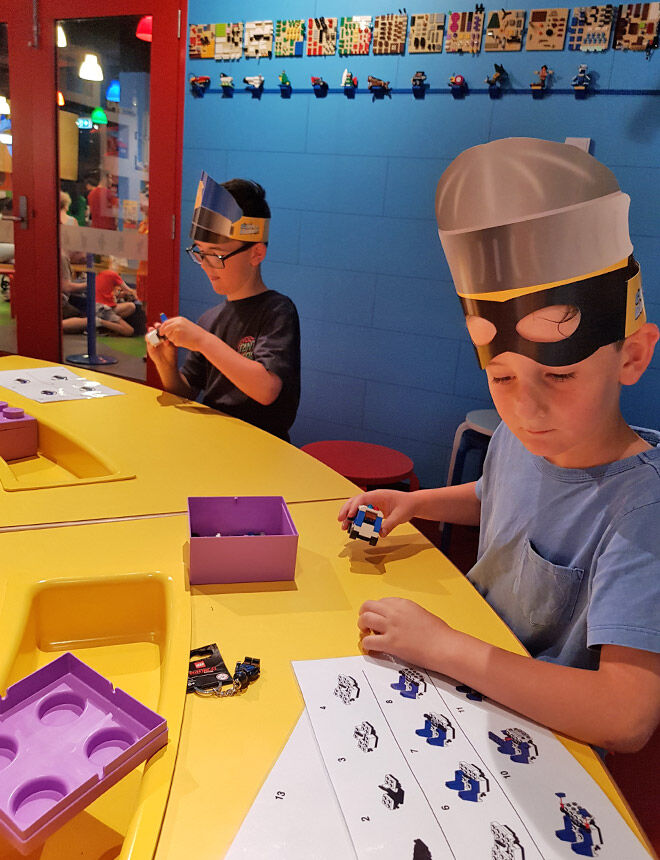 Race your car to see which is fastest at the Build & Test site: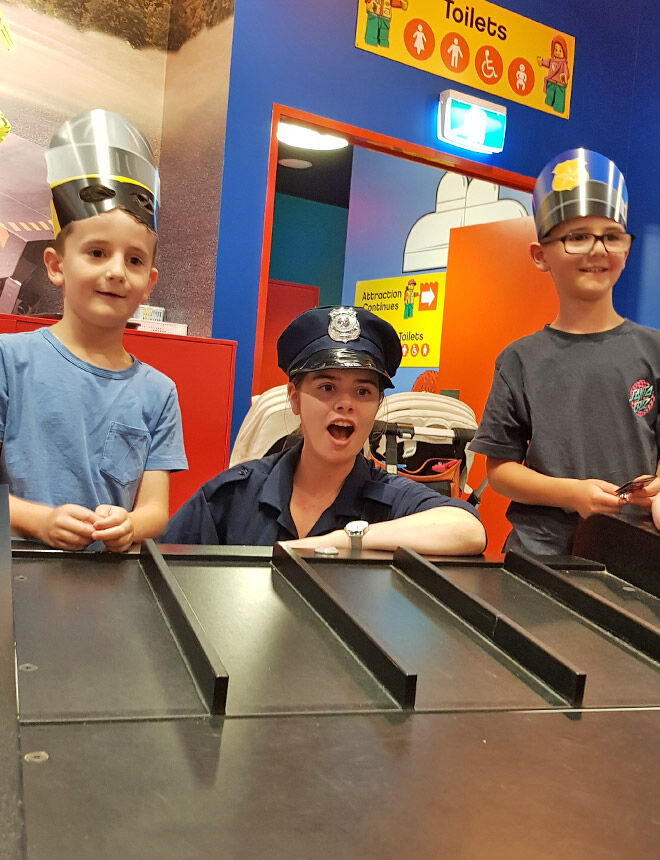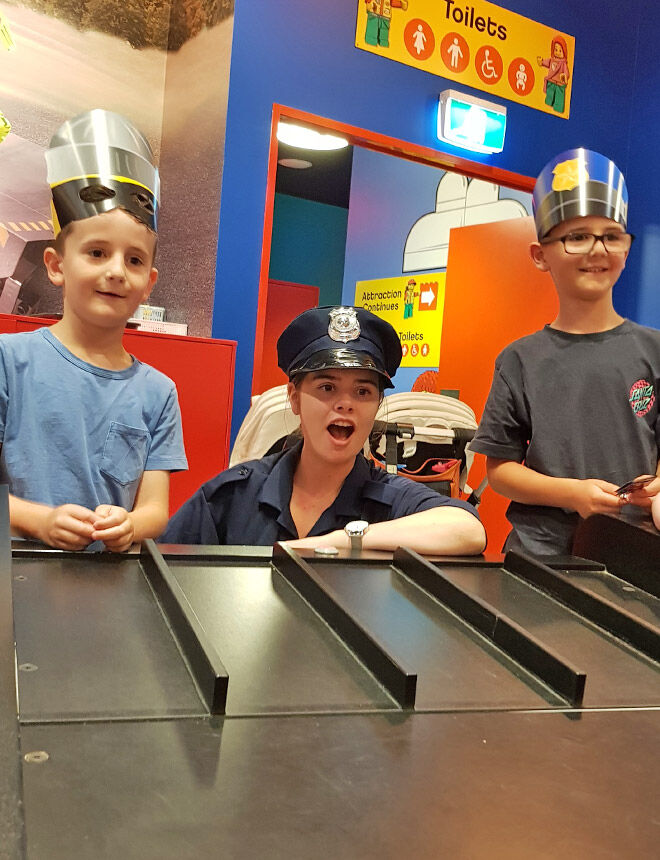 Explore the jail in the new LEGO City build area: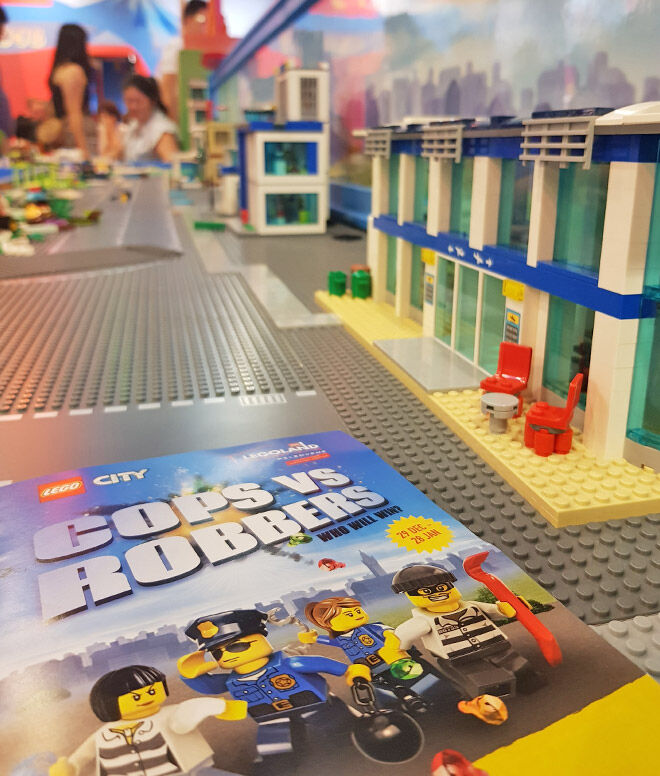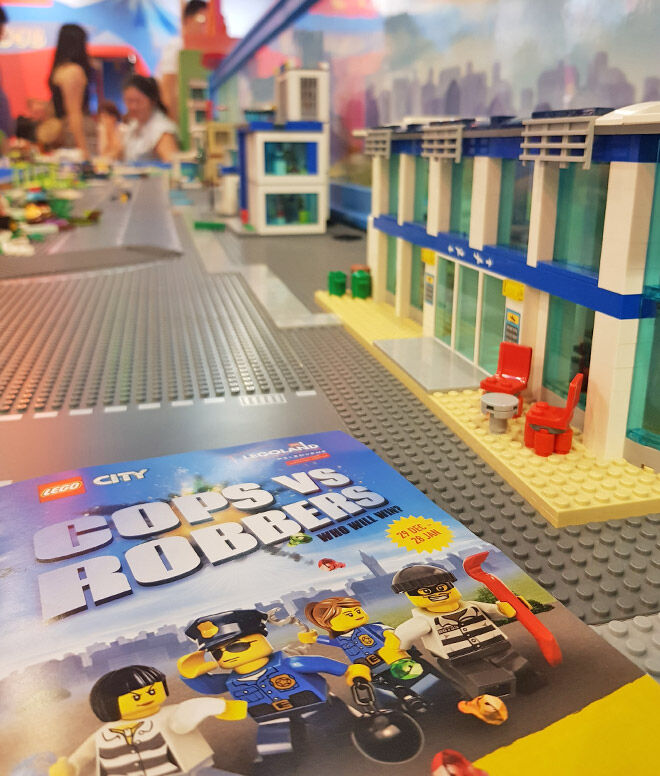 And the boys were lucky enough to get a sneak taste-test of the new Cops vs Robbers cookies that are arriving at LEGOLAND this week. Verdict: delish!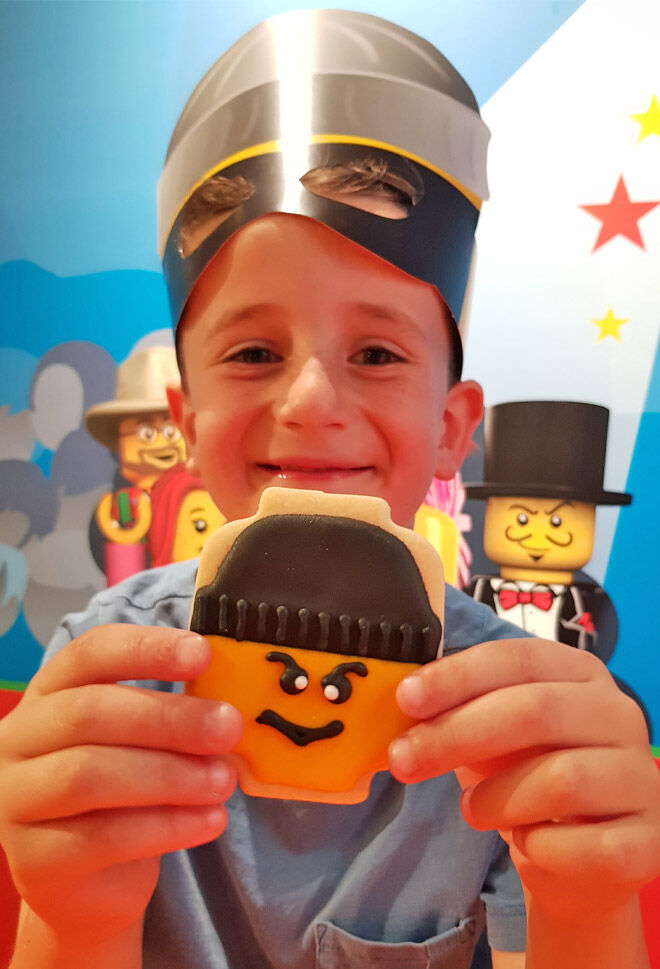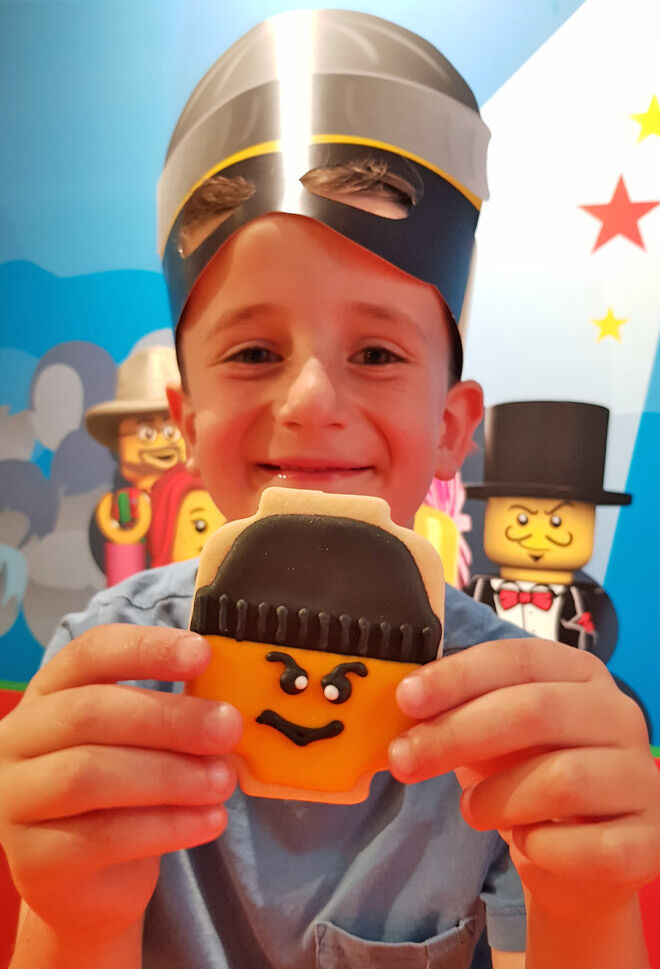 There are also four LEGO movies showing in the theatre, and from January 15 the kiddos can kick back with a bucket of popcorn and watch the new Officer in Pursuit! 4D movie.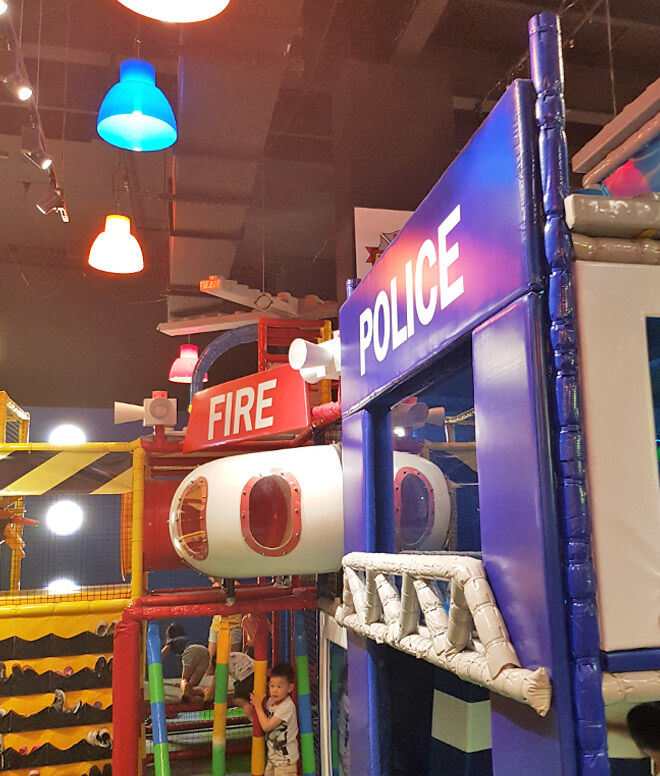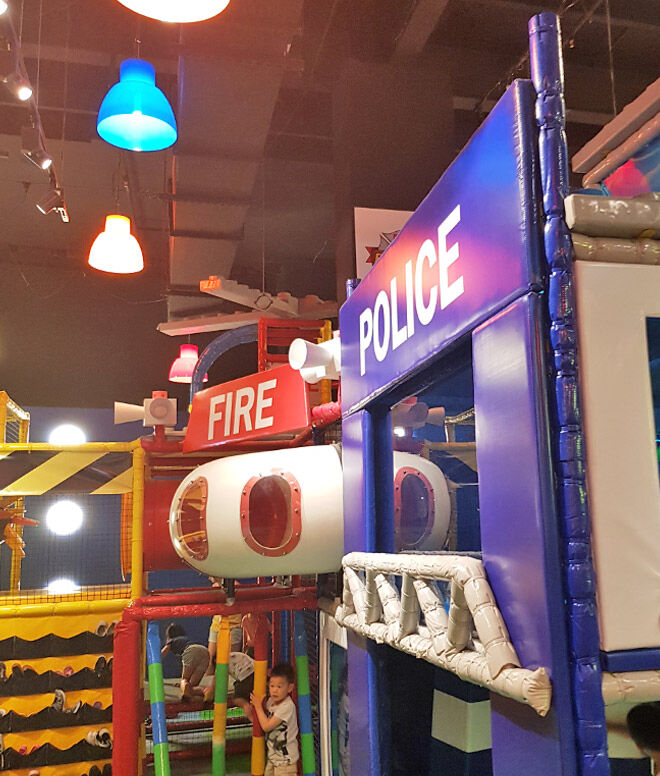 The LEGOLAND Discovery Centre is open every day from 9.30am, with attractions closing between 5.30pm and 7pm, depending on the day. Give yourself a good couple of hours to take everything in, have a bite to eat, and really explore all the amazing things to see and do. You'll be surprised how much more the kids will spot at their level (the cheeky shark coming out of the toilet in the Melbourne high-rise was a favourite!).
Tickets cost from $26 online and kiddos under three-year-old are free.
Tickets and more info at LEGOLAND Discovery Centre.
The Mum's Grapevine team were guests of LEGOLAND Discovery Centre, but this review is our genuine opinion. If we adore something, we'll wax lyrical about it. If something is a little 'meh', we'll let you know as well.