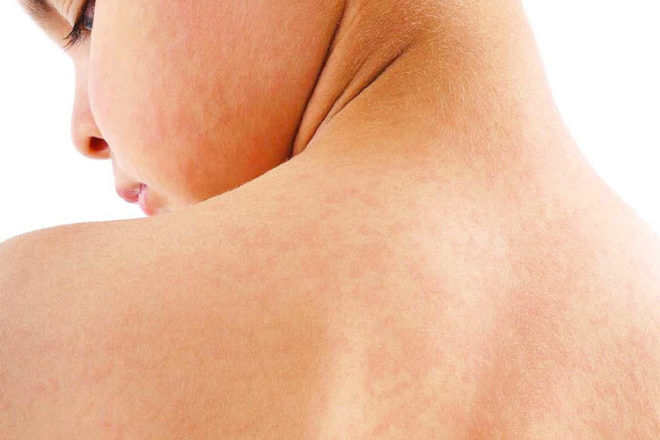 Victorian health authorities are urging parents to be on alert for measles symptoms in their children, after another confirmed case in Melbourne.
An infected man in his 20s visited Box Hill Hospital several times last week, and developed symptoms later in the week, according to The Department of Health and Human Services.
He visited the Arnold Street Hospital on the following dates:
Thursday 10 January: Box Hill Hospital (8.00am to 9.30pm) including lunch in the onsite café, Zouki Cafeteria
Friday 11 January: Box Hill Hospital (8.00am to 6.30pm) including lunch in the onsite café, Zouki Cafeteria
Saturday 12 January: Box Hill Hospital (8.00am to 9.30pm) including lunch in the onsite café, Zouki Cafeteria
It follows two other confirmed measles cases in Victoria in December. Each case visited a number of places in Victoria between Monday 10 and Saturday 22 December 2018:
Monday 10 December – UNITE 2018 Syro-Malabar National Youth Conference, Philip Island Adventure Resort, Cowes (until 3pm)
Tuesday 11 December – Melbourne Airport (10.30am – 11.30am)
Tuesday 11 December – Tiger Airways flight TT665 departed Melbourne 11.30am to Canberra
Saturday 22 December – David Jones, Melbourne (12.30pm – 2.30pm)
Saturday 22 December – Queen Victoria Market, Melbourne (2.30pm – 4.30pm)
What you need to know early measles symptoms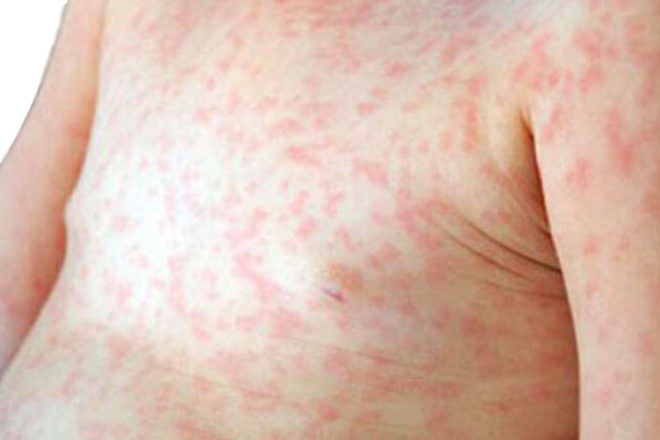 Measles has an incubation period between 7 and 18 days (average 14 days from exposure to rash).
Who is at risk?
Children younger than five-years-old
Anyone with a chronic illness
Anyone who hasn't been immunised
What are the symptoms?
First symptoms include fever (at least 38°C), a severe cough and conjunctivitis (sore, red eyes).
General discomfort, illness or lack of wellbeing (malaise)
Runny nose
Red and bluish spots inside the mouth (Koplik's spots)
Red and blotchy skin rash that appears first on the face and hairline, and then spreads to the body and usually lasts more than three days.
How does measles spread?
The virus is usually spread when someone swallows or inhales a cough or sneeze droplets from an infected person. However, you can also catch it from touching surfaces that have been contaminated by someone who has the measles – the virus in mucus and saliva droplets stays alive for several hours.
If you're concerned that you or your children may have been exposed, you can get more information from the Department of Health.
Join our Facebook Due Date or Baby groups
Be the first to know about recalls, alerts and baby related news – nothing gets past the mums and mums-to-be in our Facebook groups! Join one of the closed Mum's Grapevine due date or baby Facebook groups for non-judgemental support from other mums with babies born around the same time as you.
Click below and join your group today.