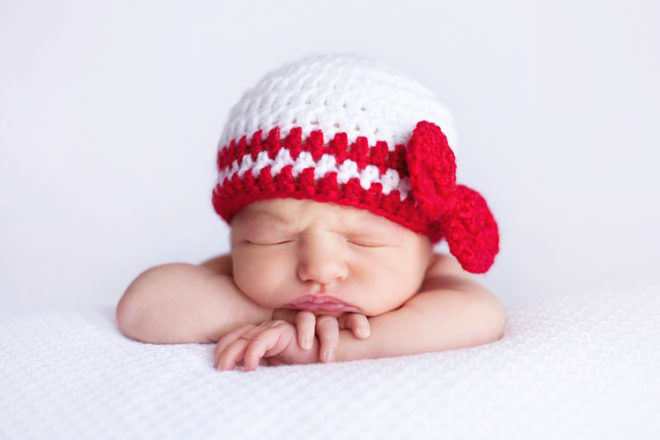 Giving bub a name that's super sweet while short and sharp is a balancing act, using just the right amount of syllables with a unique spark.
We ask our Mum's Grapevine community to reveal their most-loved short and sweet baby names, and they came to the party with hundreds of suggestions. We've whittled them down to our favourites, from cute monikers like Bea and Cleo to classics with a modern twist like Finn and Jude.
Here are more than 180 short and sweet baby names.
Short and sweet baby names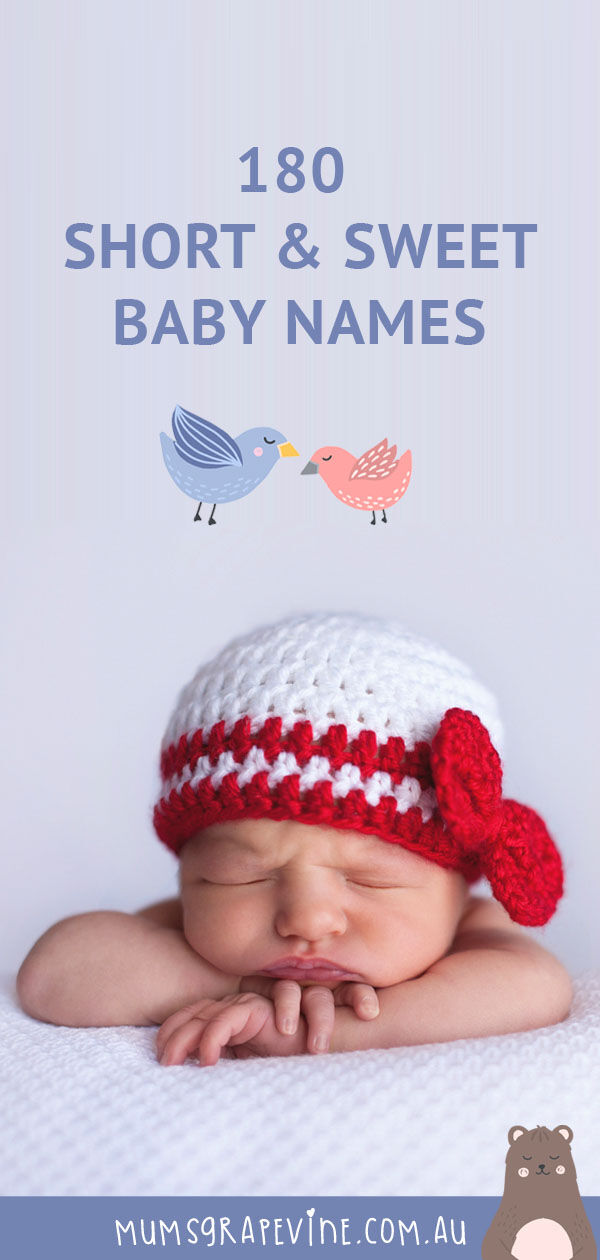 Abby
Addy
Alice
Amal
Amy
Andi
Anita
April
Ari
Ariel
Art
Asha
Ava
Avry
Bea
Beau
Bella
Betsy
Betty
Billie
Blaine
Blake
Boone
Brant
Bree
Briar
Britt
Brodie
Bronte
Brooks
Cade
Chase
Chet
Chloe
Claire
Clark
Cleo
Cody
Cole
Cora
Cruz
Daisy
Dale
Dane
Dolly
Dot
Drake
Drew
Eden
Eden
Edie
Ella
Elle
Ellie
Elodie
Emily
Emmy
Ester
Eva
Evie
Finn
Flor
Flynn
Freya
Gabby
Gabe
Gage
Gem
Gia
Gigi
Grant
Greta
Grey
Guy
Harper
Heath
Holly
Hope
Indie
Indy
Isla
Ivy
Izzy
Jace
Jada
Jade
Jake
Jay
Jed
Jen
Jesse
Josie
Joy
Jude
June
Kai
Kali
Kane
Karis
Katy
Keely
Kiki
Kip
Kira
Knox
Koa
Kova
Lacy
Lane
Lea
Leti
Lexi
Lía
Lily
Liv
Lola
Lou
Lucy
Luna
Lyla
Mac
Macy
Maddy
Mae
Maeve
Max
Maya
Meg
Mila
Missy
Molly
Myra
Nash
Nate
Neve
Nila
Nina
Noah
Nola
Nora
Opal
Paige
Pearl
Pia
Piper
Polly
Prim
Quinn
Reed
Remy
Rhett
Rhys
Rosa
Rosie
Ruby
Rye
Sadie
Sage
Sara
Sidra
Sissy
Sky
Sofia
Spring
Stella
Tate
Teya
Thea
Tia
Tori
Trace
Trey
Tully
Fay
Ty
Tyla
Val
Van
Vance
Viola
Wynn
Wren
Zali
Zara
Ziggy
Zoe
---
Have your say …
Join the conversation the Mum's Grapevine Facebook page and add your favourite short and sweet baby name to the growing list:
https://www.facebook.com/mumsgrapevine/photos/a.55434229734/10156440433729735/?type=3&theater
---
Read next …
Need more baby name inspo? We have dozens of baby names lists – everything from botanical to seasonal, popular to unique: