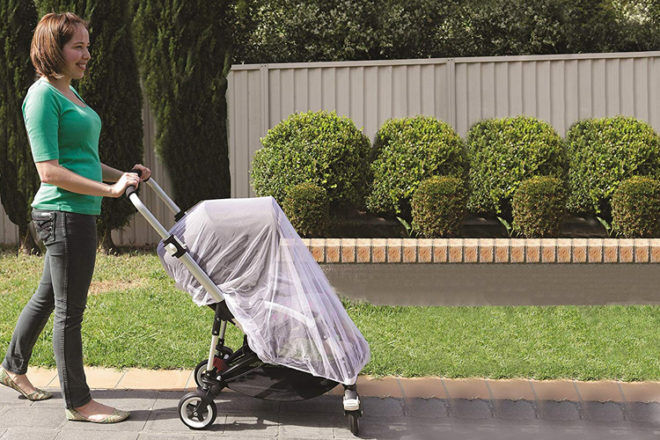 When travelling with tot in tow anything that makes life a little easier, or hands a little freer, (or bub more comfortable) is a godsend. Whether you're jet-setting timezones or taking a day trip to the coast, a good pram accessory can make the journey that much more enjoyable for everyone.
Here are 13 travel pram accessories that we love.
Transport bag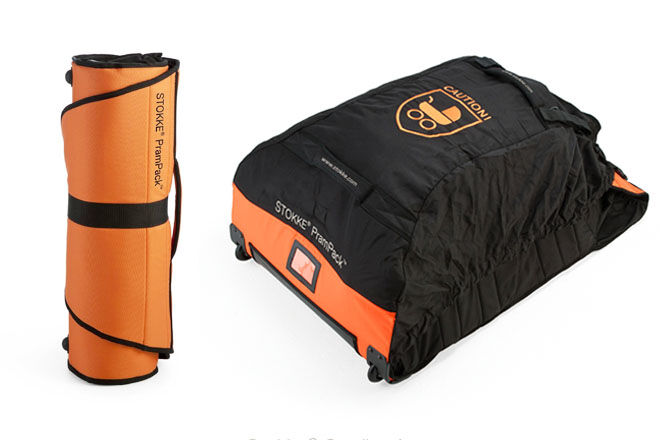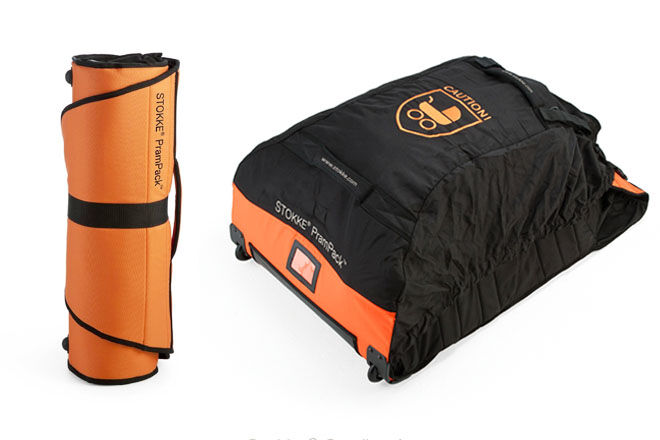 Stokke Travel PramPack ($349): Keep your pram safe and undamaged during your travels with a protective travel bag. Not only will it cushion your pram from knocks and bumps but the self-standing frame with wheels makes getting from A to B wheely easy. This travel bag will fit almost any stroller and has won rave reviews for its high quality and roomy design.
---
Travel caddy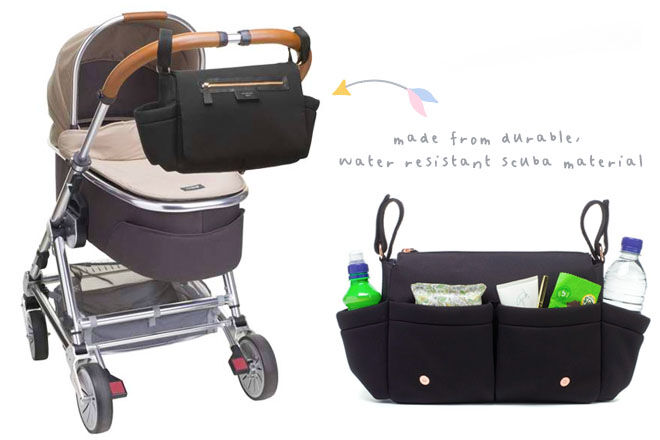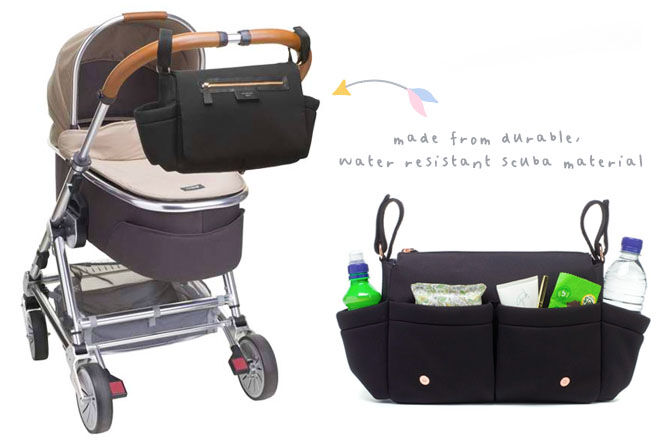 Storksak Caddy Stroller Organiser Luxe ($60): Save yourself from rummaging through nappy bags, pockets, pram baskets and anywhere else you could have possibly stashed your keys/wallet/sunglasses or bubs dummy with a travel caddy. This clever caddy is as stylish as it is functional with a secure front pocket and water-resistant material.
---
Pram toys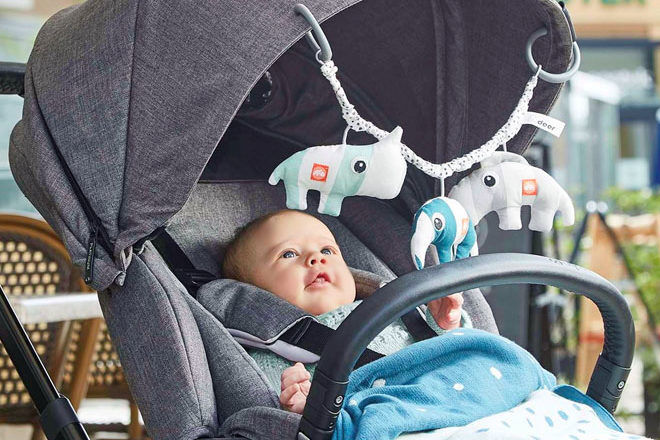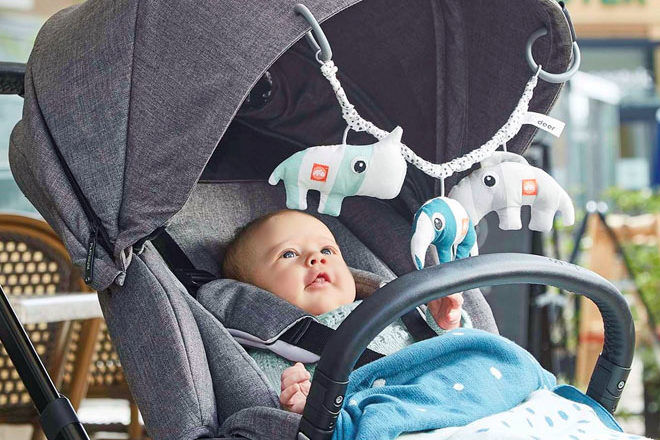 Done by Deer Zoopreme Pram Toy ($39.95): Keeping them entertained means keeping them out of your hair. These playful safari animals will engage your youngster, letting you enjoy the glorious surrounds. Win-win!
---
Storage plus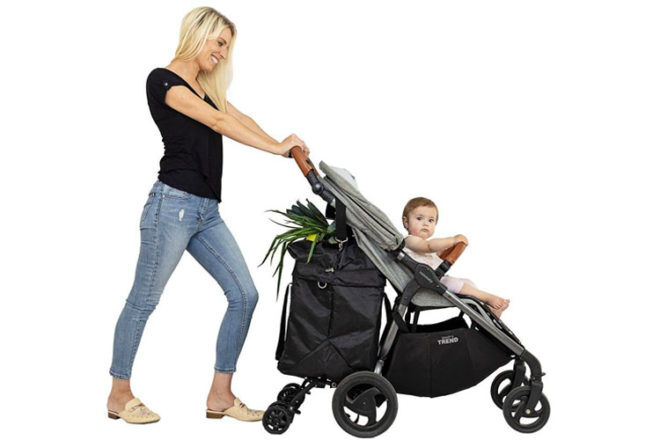 BuggyCart ($79.95): Under-pram storage is a given but really, can you ever have too much storage? If you're heading on a big day trip, a picnic or shopping blitz, an extra bag will save your tired arms and give you the space for everything you need.
---
Shade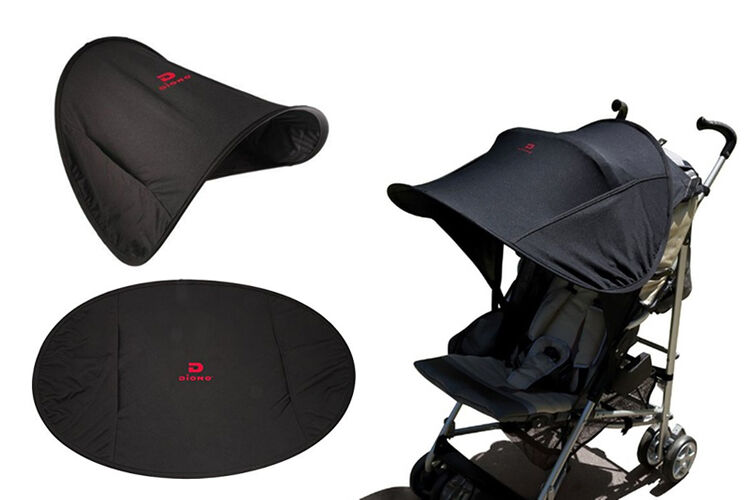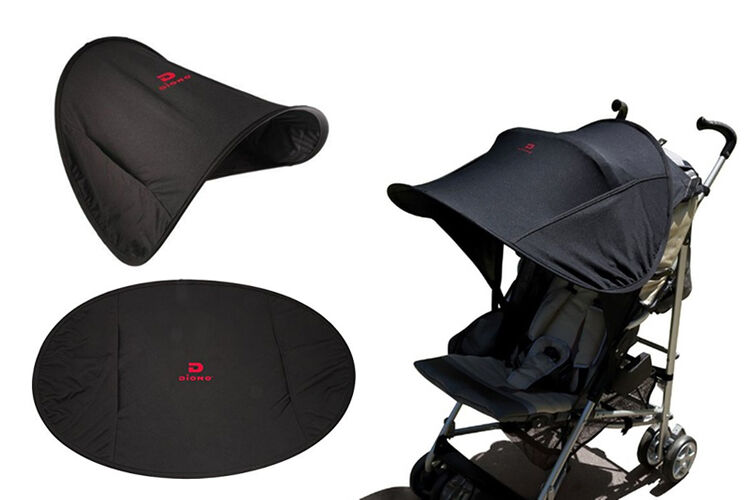 Diono Shade Maker Canopy ($45.49): Keeping your baby safe from the sun is paramount, especially in the harsh Aussie sun. The Shade Maker is a handy universal stroller sun canopy that will extend the shade so your little is completely protected.
---
Sleep maker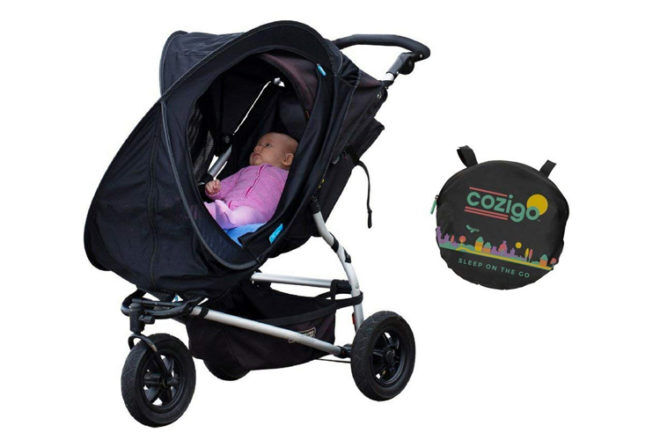 CoziGo ($99.95): Trips and holidays are exciting for the whole family. Lot's to see and do but babies still need their nap time. Make snoozing simple when you are out and about with the sleep easy cover. It blocks 97% of light and distraction to provide a consistent dark sleep space for your baby.
---
Keep it clean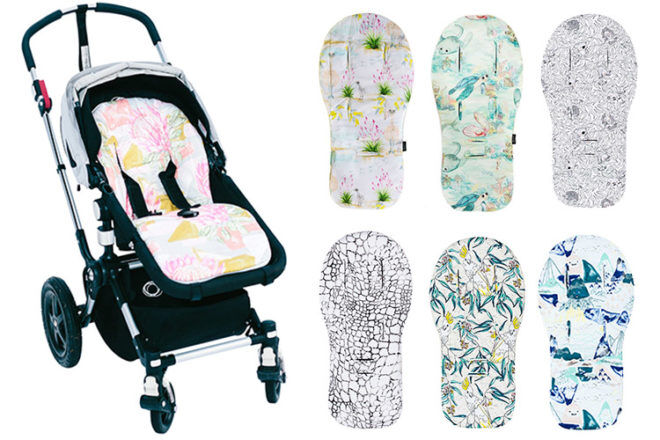 Marmalade Lion Waterproof Pram Liner (from $87): Function meets fashion with the gorgeous range of universal pram liners from Marmalade Lion. Holiday snacks make just as much mess as home snacks, so a pram liner will help protect your pram and ensure spills are super easy to clean.
---
Protector net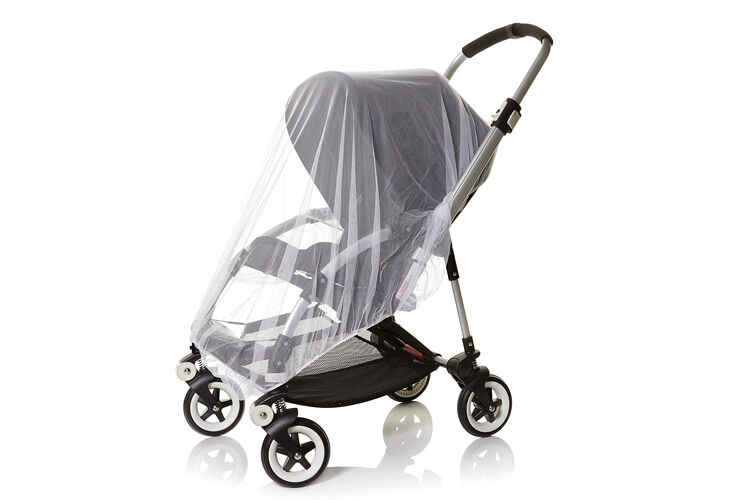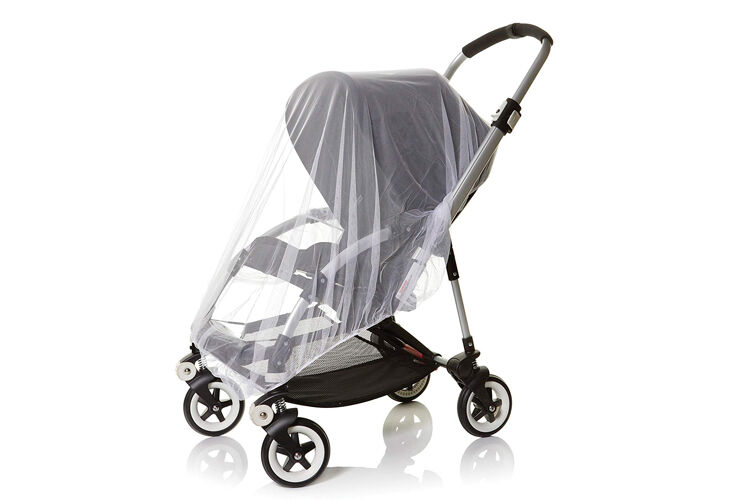 DreamBaby Universal Insect Net ($15.11): Shoo fly, don't bother me! This cheap and cheerful net protects little ones from mosquitos and flies, whilst letting the cool breeze in. And for times when your tiny traveller isn't in their pram, check out our list of the best natural mozzie repellents for kids.
---
Dummy holder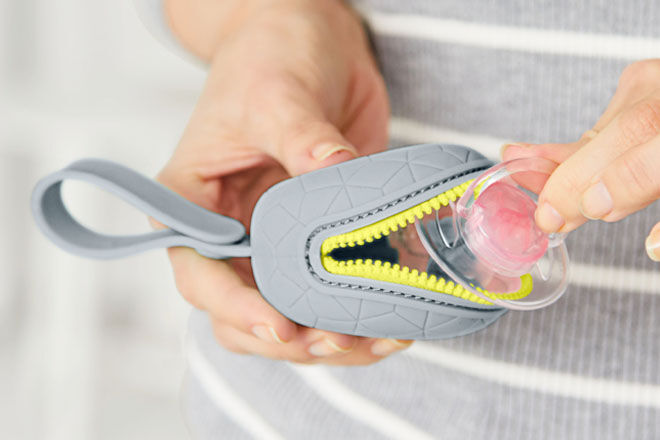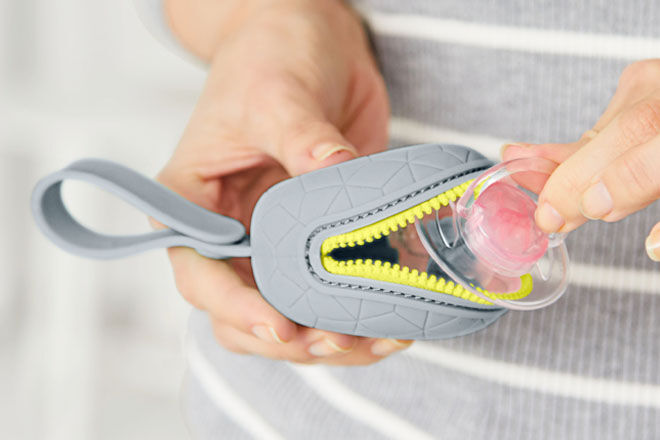 Skip Hop Silicone Pacifier Holder ($17.95): If a dummy is a travel essential for your tyke, keep your trip tantrum-free by having a clean dum dum to hand. This soft, silicone dummy holder with zip closure attaches to your pram handle so you'll always have one within reach.
---
Clip it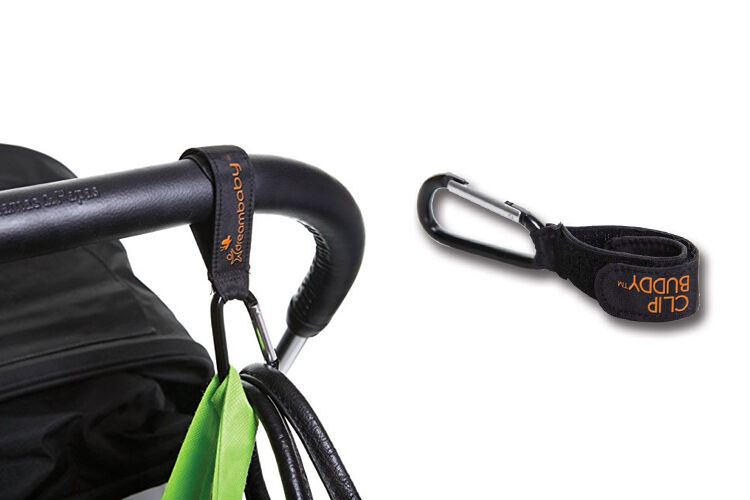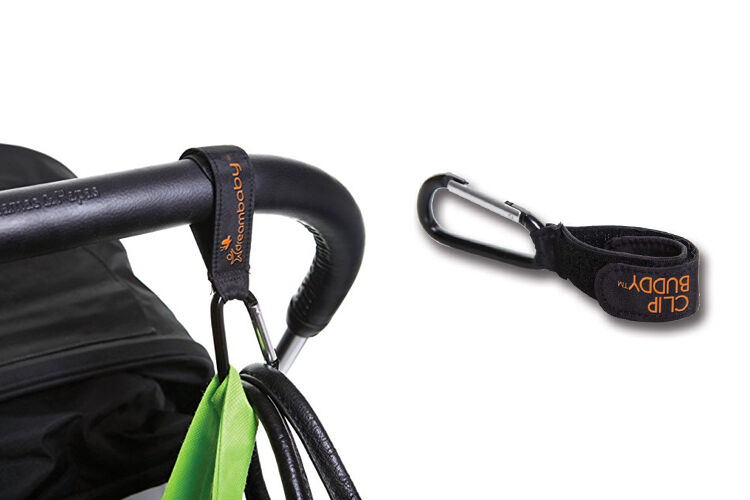 DreamBaby Clip Buddy ($6.95): So simple but so handy! Providing extra storage in addition to your under pram compartment. Simply attach the velcro strap to the handlebar and pop your bag or bags in the secure clip. Keep your hands and shoulders bag free while wheeling your wee one around.
---
Rain go away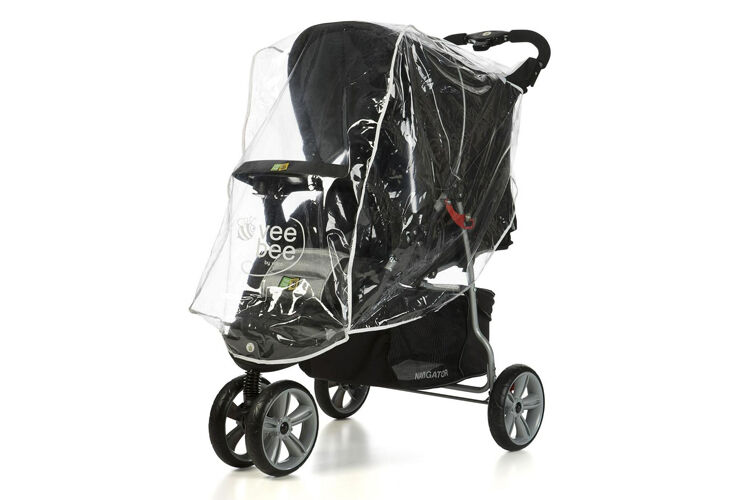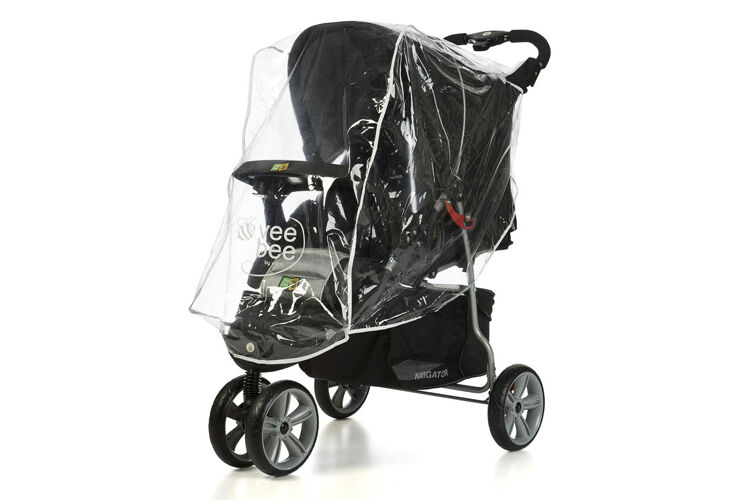 Veebee Universal Wind & Raincover ($30.49): The heavy-gauge, child-safe PVC offers protection from the elements while ventilation holes ensure airflow. Not the prettiest pram accessory in town but very, very useful!


---
Keep cool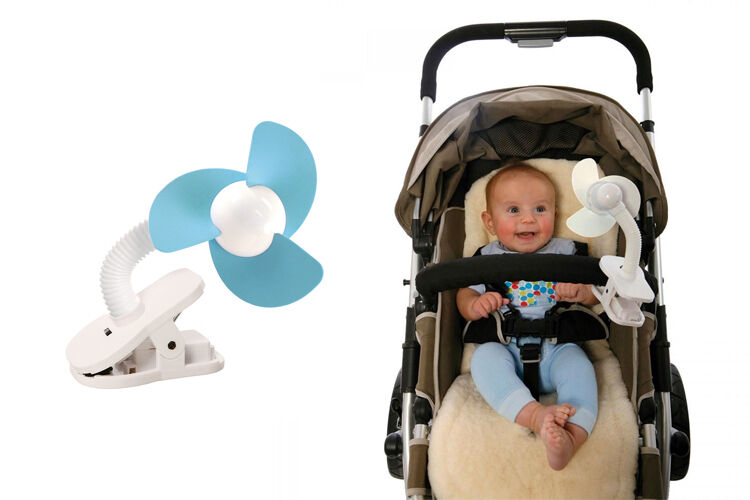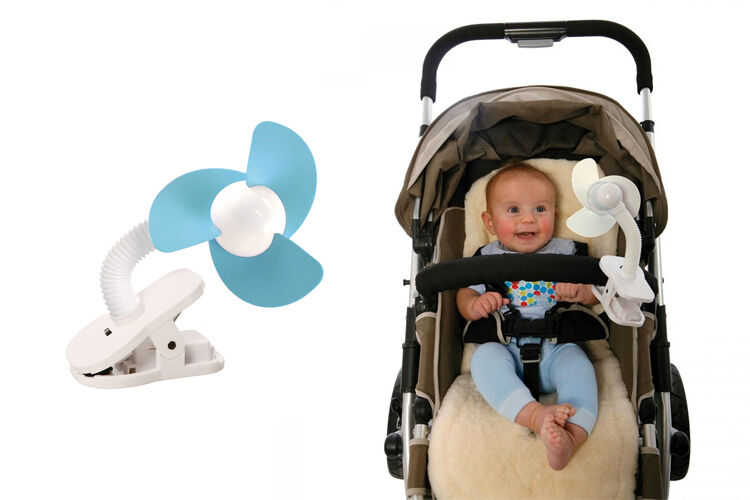 Dreambaby Stroller Clip-On Fan ($11.50): If you're chasing the sun on your family vacay, this nifty little fan will keep your smiling sunseeker cool. Clip on the armbar, or side of your pram, and your bub can enjoy a cool breeze wherever they go.
---
Snack pod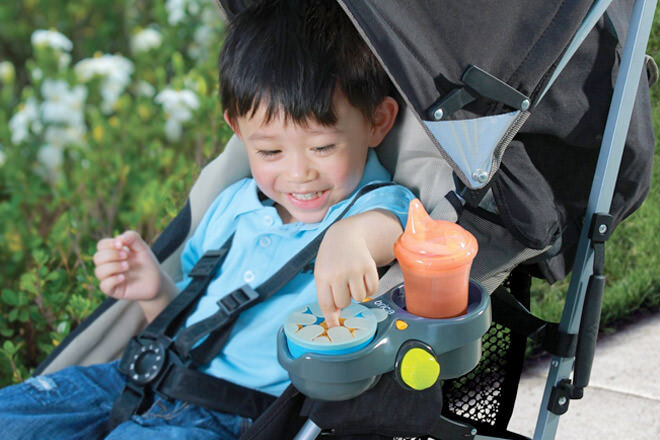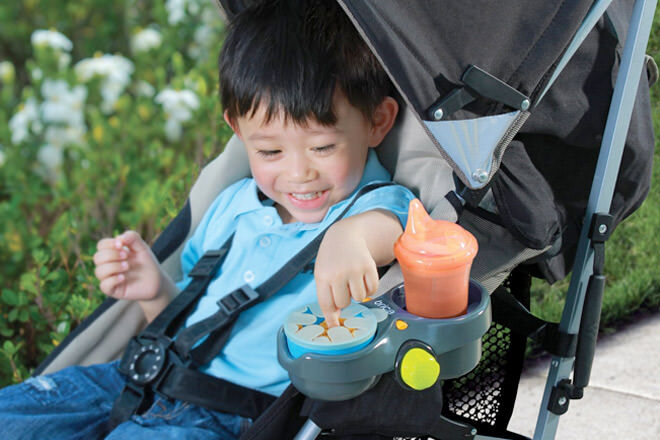 Brica Snack Pod ($24.95): Keeping little ones fed and watered while on the go can be a messy and incredibly time-consuming. Having products like the Snack Pod closeby is brilliant. It's a spill-free, clutter-free way for hungry monsters to snack anytime, anywhere. Hurrah!
---
Read next…
Thinking of hitting the road with your tribe? Or perhaps you're taking your first family trip abroad? For more travelling tips head right this way: