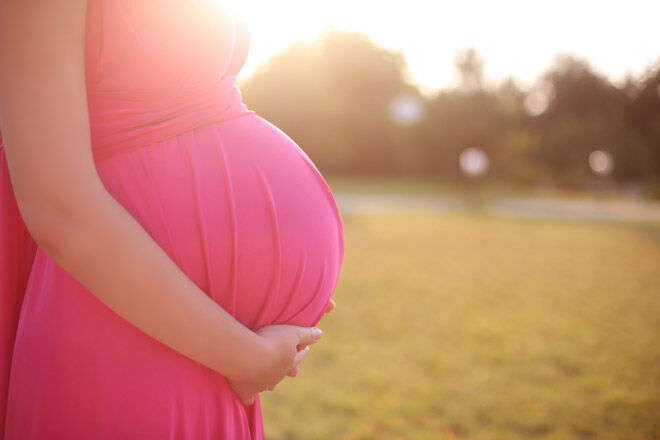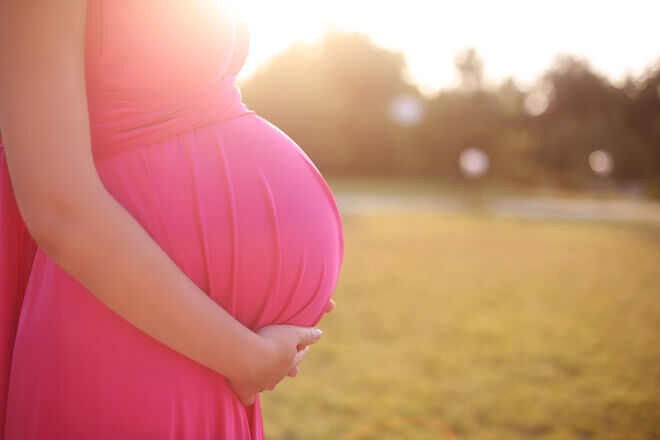 Autumn is such a beautiful time of year. Crisp mornings and sunny days feel like such a blessing before those cold winter winds make their chilly return.
If you are expecting to welcome a little bundle this autumn then consider taking some inspiration from this magical season when putting together your baby name list. These names are as gentle and soft as an autumnal breeze.
Here are 24 of our favourite autumn names for babies
Autumn baby names inspiration
Aki: This Japanese word, meaning 'born in Autumn', is just right for parents who fancy a short name for their autumn treasure.
April: It may be the middle month of autumn, but there is nothing middling about this name. Short and sweet, it's a winner in our view.
Aspen: The heart-shaped leaves of the Aspen tree, float and flit in the lightest of breezes. A lovely unisex choice.
Aurelia: This distinguished Roman name, derived from the Latin word for gold, is as pretty as an autumn sunset.
Demi: Autumn's bounty includes bright pomegranates and luscious figs, juicy apples and pears. So naming your daughter after Demetria, the goddess of harvest, seems like a very good pick.
Elva: Just picture your little Elva, jumping in the autumn leaves. She is as cheeky as her namesake, the leader of the elves.
Forrest: There is nothing more quintessentially autumnal than those red, orange and gold leaves wafting down from the trees. So this tree-themed name is an ideal choice.
Goldie: Choosing Goldie for your bambino will be a warm reminder of those glowing autumn days with your gorgeous newborn.
Hazel: This nutty moniker has been having her moment in the sun of late. And it's a perfect autumn choice, with hazelnuts ripe to be picked in late summer and early autumn.
Hunter: A strong name, the Hunter gather stores ready for the winter.
Jack: Clocking in as our third favourite name for 2014, we are certain your wee Jack will be less frosty than that chilly autumn interloper Mr Frost.
Jorah: After a parched summer, this Hebrew word for 'early rain' is a refreshing choice.
Leif: If you enjoy the Scandinavian aesthetic, then why not try this Scandi name? Pronounced 'Layf' in its home region, it is sometimes said 'Leaf' in English-speaking countries.
Lennox: Another name with tree-themed origins, this name means 'lives near the place abounding in elm trees'.
Mae: This monthly name is a lovely old-fashioned choice. We like the alternative spelling with an 'e' to give more of an antique feel.
Reid: If you're expecting a little blood nut, then this name meaning 'red hair' is an excellent choice. For others, it can simply recall those lovely autumn leaves.
Rory: Another red name, this one comes from the Irish, for red, rusted.
Roux: The third in our trio of R is for red names. This unusual unisex choice heads towards the brownish-red end of the autumnal spectrum.
Sawyer: Autumn is the time to get ready for winter, so this name – which means 'cuts timber' – is cosy choice.
Scarlett: The colours keep coming and Scarlett is a classic. With namesakes of the Johansson and O'Hara variety, this name is full of feminine force.
Sienna: If your idea of heaven is basking in the Tuscan sun, then consider this Italian place name for orange-red clay. Forget the boring clay and focus on that glorious sun.
Silas: Banish the thought of a certain albino monk, this name – meaning 'woodsman' – is on the rise. Especially with Jessica Biel and Justin Timberlake choosing it for their little lad.
Talia: Autumn is a gentle month following the harsh heat of summer. Talia – meaning 'gentle dew from heaven' – strikes just the right feel for an autumn bub.
Tessa: meaning to reap and gather, this sweet name is perfect for an autumn arrival.
Read next …
Need more baby name inspo? We have dozens of baby names lists – everything from botanical to seasonal, popular to unique:
• Hola Bebe! 21 Spanish inspired baby names
• Ice, ice baby: 22 winter-inspired baby names
• 52 perfectly paired twin names
Chat with other mums …
If you have more questions, why not join one of the closed Mum's Grapevine pregnancy groups on Facebook? You can talk 24/7 with thousands of other mums all due around the same time as you.
Click below and join your group today!