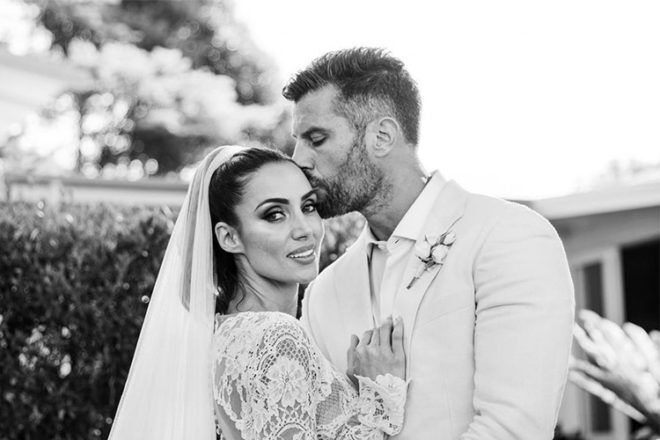 Squee – there's another Bachy baby on the way. Sam and Snezana Wood have 'accidentally' revealed that there's another Bachelor bun in the oven – after eagle-eyed fans spotted a little baby bump in a social media post.
Snez posted a pic shouting out to a Mercedes dealership, and it didn't take long for fans to spy her little secret. So the couple decided to casually announce their second baby on Insta stories. And when we say couple, we really mean Sam, who told Snez he'd be posting the story despite her protests.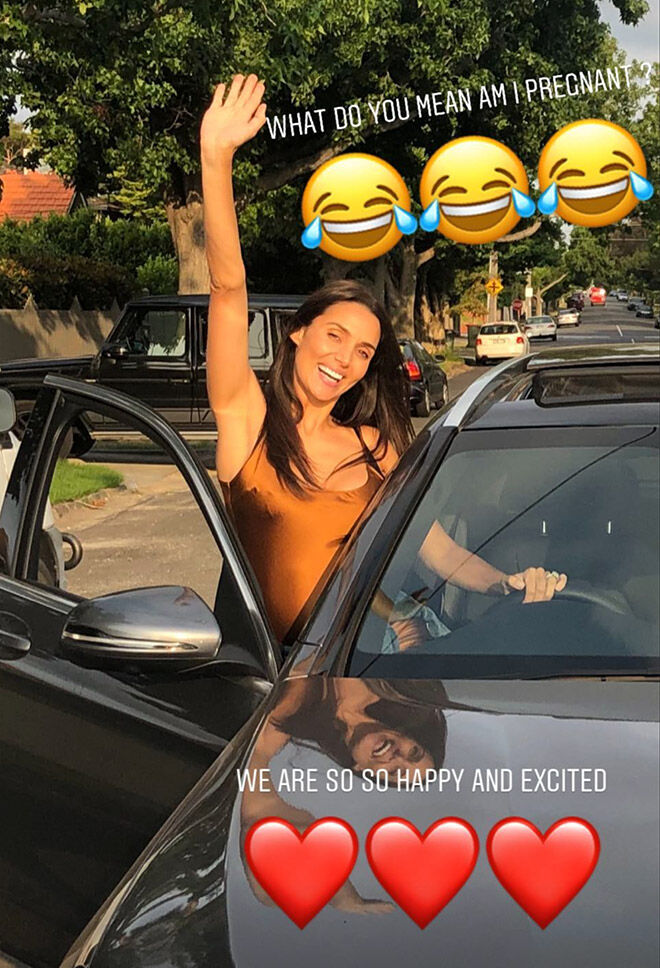 "I know that a lot of people do beautiful reveals of baby genders, they're having a baby and don't get me wrong I actually think that's super, super cute," Sam explained on his Insta stories. "And maybe this is because this number two or really number three we're not going to as much effort any more. And so this is our reveal. This is us keeping it real. We are having another baby".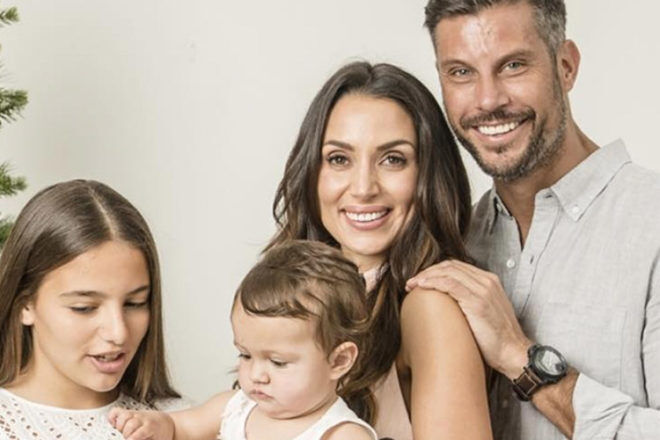 Snez and Sam's newest addition will join one-year-old Willow, and 13-year-old Eve from Snez's previous relationship.
Read next …
If you're searching for a cute way to announce your pregnancy, we have a heap of ideas:
Join our Facebook pregnancy groups
Expecting a baby? Join one of the closed Mum's Grapevine pregnancy Facebook groups for non-judgemental support from other mums due at the same time as you.
Click below and join your group today.