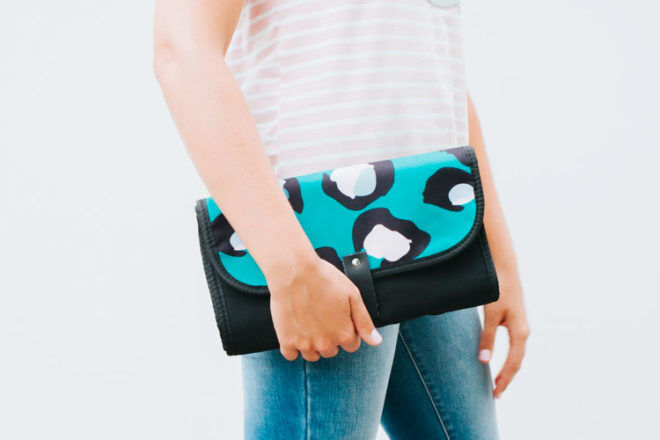 Changing a baby while out and about can be a fiddly procedure. And when a 'code brown' situation arises, there's nothing worse than rummaging through your nappy bag for the necessities you need. This is where a nappy clutch comes in handy.
Complete with portable change mat and pockets for your changing essentials, the nappy change clutch is a must for mums (and bubs) on the move.
8 nappy clutches for quick and easy changing
We asked our Pregnancy and Baby group members to recommend the best nappy clutches available and these are the brands they recommended.
Vanchi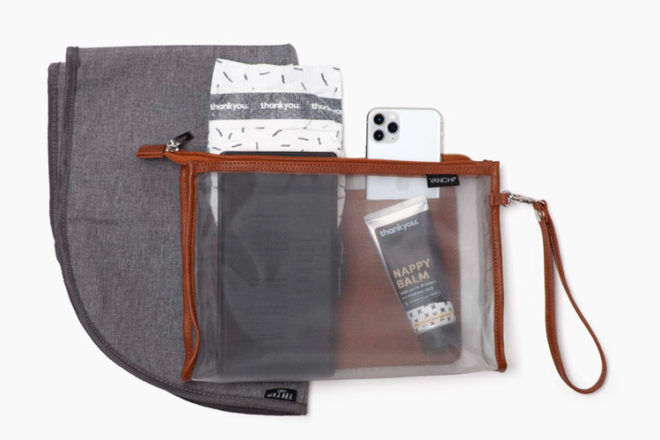 Vanchi Grab & Go Changing Clutch ($49.95): Whether you're popping to the shops or heading to your local cafe, the Grab & Go is here to make mums life easy. The mesh pouch houses a hard wipes case and a large padded changing mat, plus a handy slip pocket to keep essentials like your phone and keys close. Clip to your pram or carry under your arm – it's all about convenience.

---
Petunia Pickle Bottom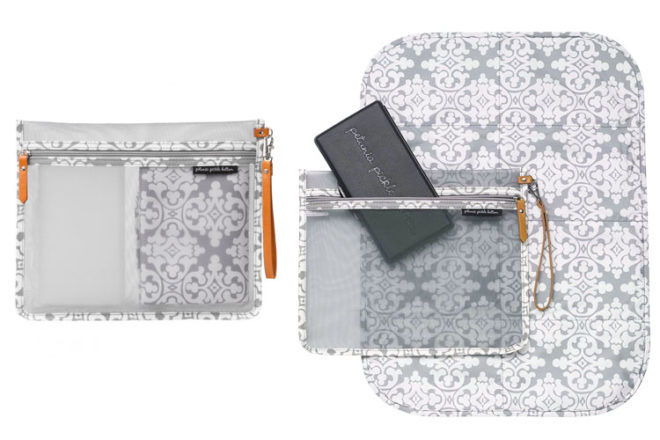 Petunia Pickle Bottom Take-Along Changing Kit ($35.25): Thanks to a see-through mesh pouch, you'll never forget your nappies again. This compact change kit includes a sturdy case for wipes, a printed change pad and pockets for your itty bitty mummy-must haves. Love!

---
Skip Hop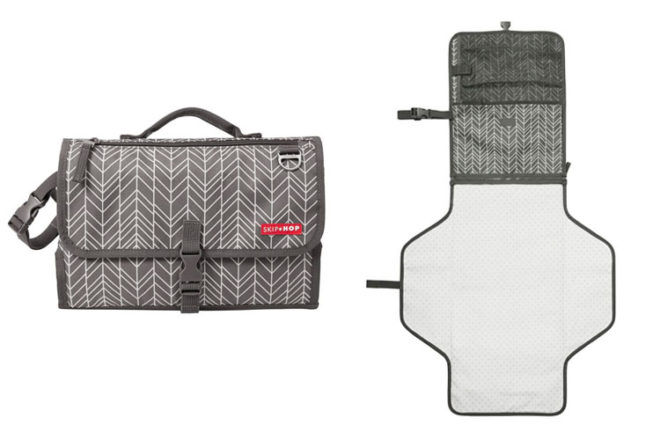 Skip Hop Pronto Changing Station ($59.95): The Pronto makes nappy changes easy for everyone. With all the features you'd expect from a nappy clutch, it's the hidden extras that make this one a winner. Clip to your stroller or wrist with the handy strap, support bubs head with the in-built 'pronto pillow' and zip away the changing pad for independent use.

---
Isoki
Isoki Change Mat Purse ($39.95): Designed to look more like a purse than your average nappy clutch, the design is sleek with a slim shoulder strap and rose gold hardware boot. Inside you'll find a comfortable round mat for bub and two mesh pockets for your bits and bobs.

---
JJ Cole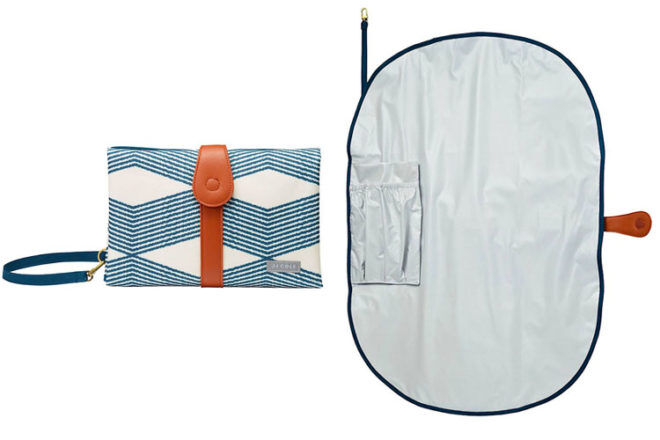 JJ Cole Change Clutch ($31): A classic clutch that lets you disguise the fundamentals for changing on the run. Unfold to find a clever pouch for wipes and nappies as well as the super-sized changing pad for baby to lie on. Simply wipe clean and fold away!

---
Pretty Brave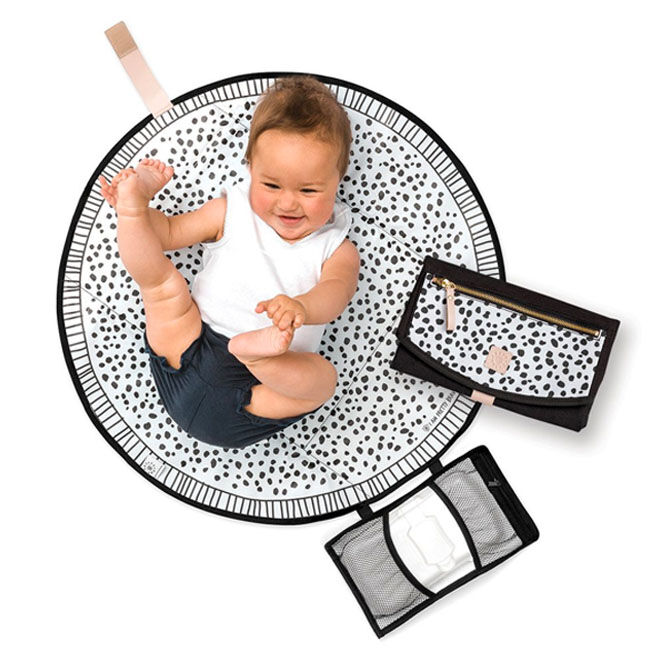 Pretty Brave Roundabout ($76.95): Pretty Brave do more than killer baby shoes. Their monochrome change clutch is as much about functionality for mum as is it about fashion. Simply unclip the mesh pouch (with added pockets for wipes and nappies) from the clutch and you have a playmat ready for tummy time adventures.

---
Little Milko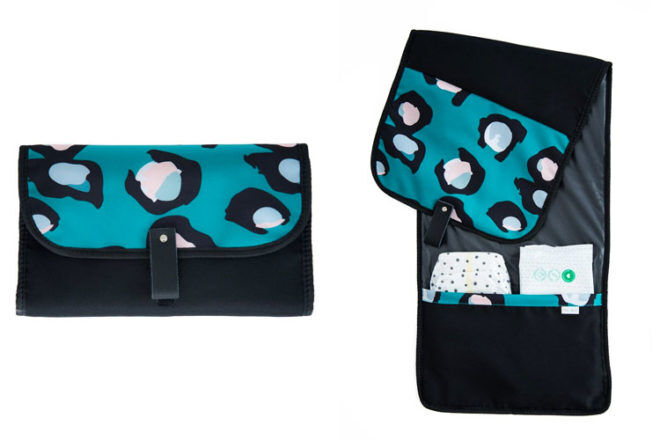 Little Milko Change Clutch ($49): Made from durable printed canvas, we're swooning over the slick roll-up change clutch by Little Milko. The extra-long mat is padded for your babes comfort and fitted with pockets to hold everything you need. Fuss-free changes just got a little more fabulous!

---
Babymel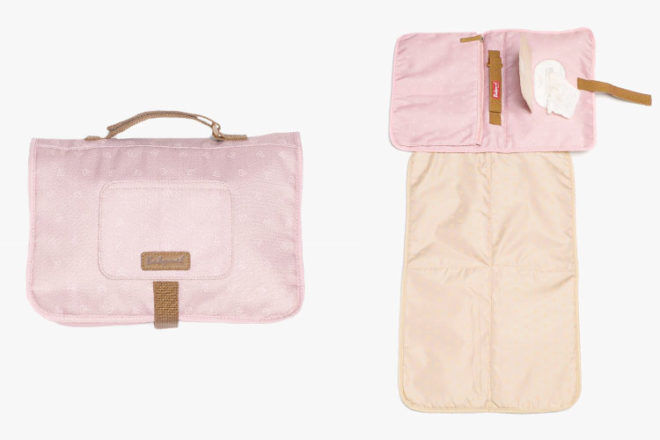 Babymel Change Station Origami Heart ($39.99): Water-resistant with faux leather trim, the dusty pink change station from Babymel combines practicality with pretty little details. Tie the top strap over your stroller handlebar or slot the sweet clutch under your arm for when duty calls.

---
Continue your search for the best nappy clutch
Searching for the best nappy clutch and still not sure if any of these are right for you? Continue your search online by jumping into one of our closed Pregnancy or Baby groups and ask thousands of other Australian mums what they recommend – 'What to buy' is the most talked-about topic, followed by MIL vents!
Click below and join your group today!