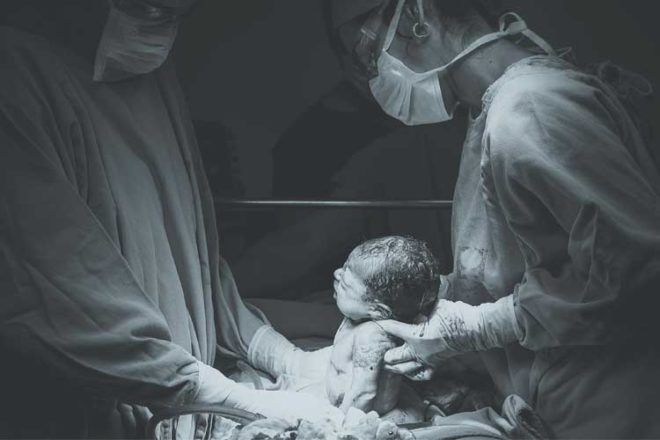 Most women think long and hard about who they'll have beside them during their birth, but one Australian mum is letting potentially hundreds of thousands of strangers into the delivery suite as she has a c-section live on TV.
In an Australian TV first, Seven will broadcast a c-section, live on television this Sunday as part of its new show OPERATION: LIVE. But the controversial event has already attracted criticism.
Channel Seven spruiked the TV event as a chance for audiences to witness the birth of a baby, "both in real time with a multi-camera set up capturing every compelling moment from the first incision to the very last stitch". The show was also set to broadcast a live screening of open-heart surgery, but now says it's revised OPERATION: LIVE due to production reasons.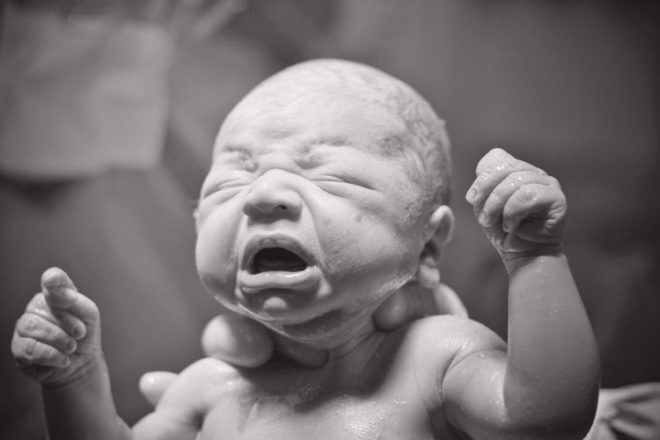 According to The New Daily a c-section at Sydney's Mater Hospital will be broadcast on Sunday night, instead of the open-heart surgery. It's reported that other c-sections will also be filmed 'as live', in case the planned live c-section at 9pm is unable to go ahead.
The show has raised the ire of the Royal Australasian College of Surgeons, which says it's written to the producers suggesting the operation be pre-recorded.
Read next …
Ok, you may not be having your c-section broadcast across Australia, but it's still pretty special. Be prepared by reading one of these helpful articles next: