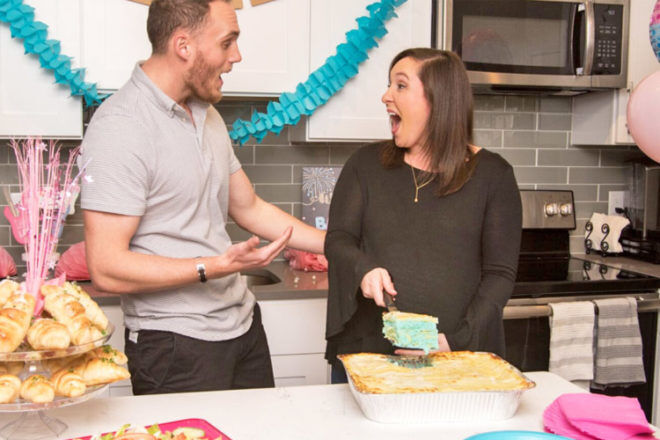 Love a good loading of carbs and want to combine it with your gender reveal? You're in luck – a restaurant has cooked up possibly the cheesiest way to reveal the gender of your baby, using a cheese-loaded lasagna.
We've seen gender reveal cakes, colour reveals, even an Aussie chippy using his bench saw to reveal the gender of his bub, but gender reveal lasagna? We never thought we'd see the day. American restaurant Villa Italian Kitchen has created a Gender Reveal Lasagna Catering Package, which includes the world's first Gender Reveal Lasagna. Coloured either blue or pink, the oozy, cheesy lasagna is a tasty twist on a traditional gender reveal party.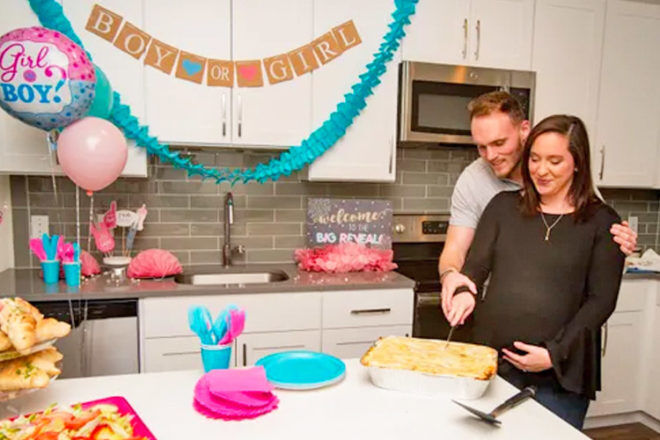 For US$139.99 couples can snap up a Gender Reveal Lasagna, a tray of garlic rolls and salad, making for a delish gender reveal dinner. The Gender Reveal Lasagna ticks the pregnancy food boxes too. It's made using imported Italian pasta, Alfredo sauce, ricotta and mozzarella cheeses. Bon appetite!
Read next …
Think this foodie gender reveal is innovative? Take a look at these recipes that are meant to induce labour!
Join our Facebook pregnancy groups
Expecting a baby? Join one of the closed Mum's Grapevine pregnancy Facebook groups for non-judgemental support from other mums due at the same time as you.
Click below and join your group today.