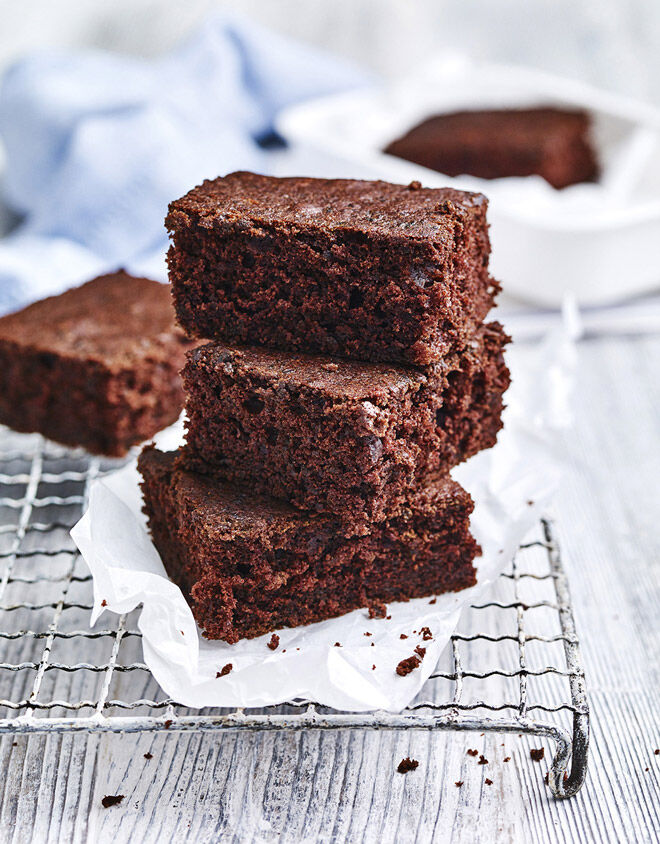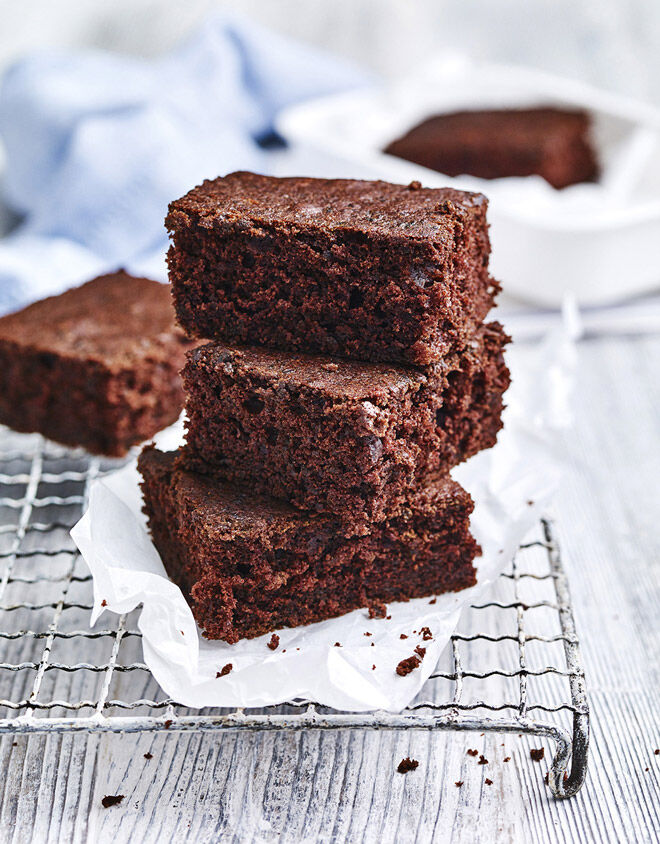 Dense and delicious, this chocolate beetroot cake is the perfect recipe for the whole family.
Rich cocoa pairs beautifully with the sweetness of beetroot for a yummy nut-free cake that wins the approval of kids, adults and the lunch box.
Let's get baking.
Ingredients
2 large beetroot (400g), peeled
1 cup (250ml) buttermilk
1⁄4 cup (60ml) vegetable oil
11⁄2 tbsp apple cider vinegar
125g butter
11⁄2 cups (330g) caster sugar
2 eggs
2 tsp vanilla bean paste
21⁄2 cups (375g) plain flour
1⁄4 cup (30g) cocoa powder
11⁄2 tsp bicarbonate of soda
1 tsp fine sea salt
Method
STEP ONE: Preheat oven to 180°C/160°C fan-forced. Grease a 25cm x 37cm slice pan; line with baking paper, extending paper 5cm over long sides.
STEP TWO: Grate beetroot; you need 21⁄2 cups grated beetroot. Transfer to a food processor and add buttermilk, oil and vinegar; process until as smooth as possible.
STEP THREE: Meanwhile, beat butter and sugar with an electric mixer until smooth and pale; add one egg at a time, beating well after each addition. With motor operating, add vanilla.
STEP FOUR: Fold in beetroot mixture to combine. Sift our, cocoa powder, soda and salt into a clean bowl. Add sifted dry ingredients to the beetroot and butter mixture until just incorporated; do not over-mix.
STEP FIVE: Spoon batter into slice pan; bake for 30 minutes or until a skewer comes out clean when inserted in the centre. Stand cake in pan for 5 minutes; transfer to a wire rack to cool completely. Cut cake into 18 pieces.
Top tip:
Cake can be made up to 5 days in advance and stored in an airtight container, or wrap pieces individually in plastic wrap and freeze for up to 3 months.
---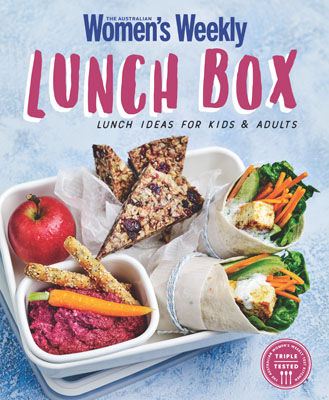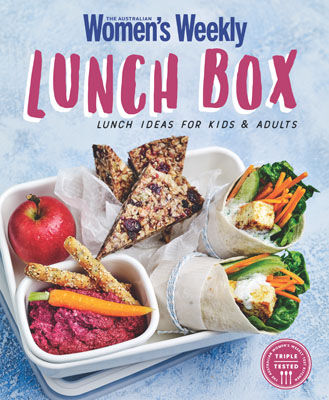 Recipes extracted from:
The Australian Women's Weekly
LUNCH BOX book
(Bauer Books, $24.99)
Available where all good books
are sold and AWW Cook Books
Read next …
Looking for more delicious family recipes? From lunchtime treats to easy family dinners, we've got you covered: