SmarTrike trikes (21 models)
Target is recalling 21 models of the popular SmarTrike trikes, amid concerns they are unsafe to use as a stroller. The recall is expected to impact a huge number of families, with the trikes sold at Target over an 11 year period.
In a Facebook post, Target Australia said that the ACCC conducted an investigation into tricycles sold by several retailers and has concluded that some SmarTrike tricycle models have attributes of strollers, but don't comply with the Mandatory Safety Standard for strollers.
Target says it stopped selling those products when the investigation began in the middle of last year and is now recalling them.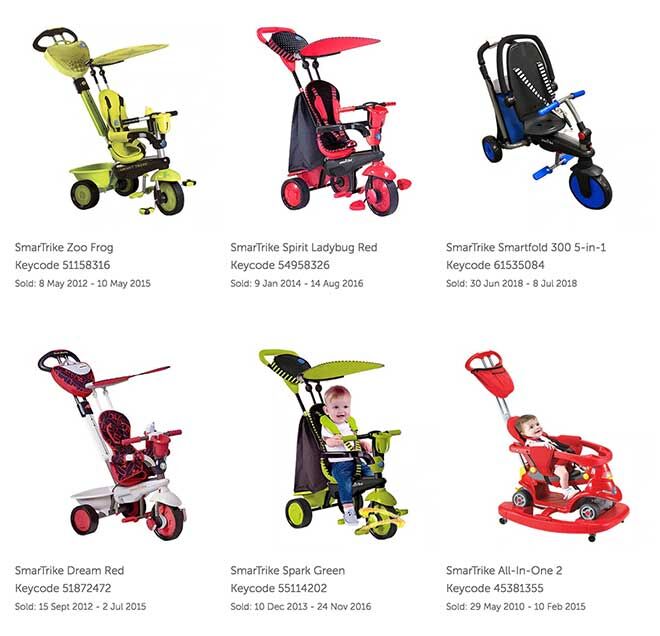 Product: SmarTrike trikes (21 models affected)
Where was the product sold: At Target Australia Stores including Target Country and online from May 2007 to July 2018 inclusive
Defect: These products have some of the features of a stroller, but are unsafe for use as a stroller as they do not have a parking brake, tether strap, or relevant warnings as required by the mandatory standard 'Trade Practices Act 1974 Consumer Protection Notice No. 8 or 2007 – Consumer Product Safety Standard for Prams and Strollers.'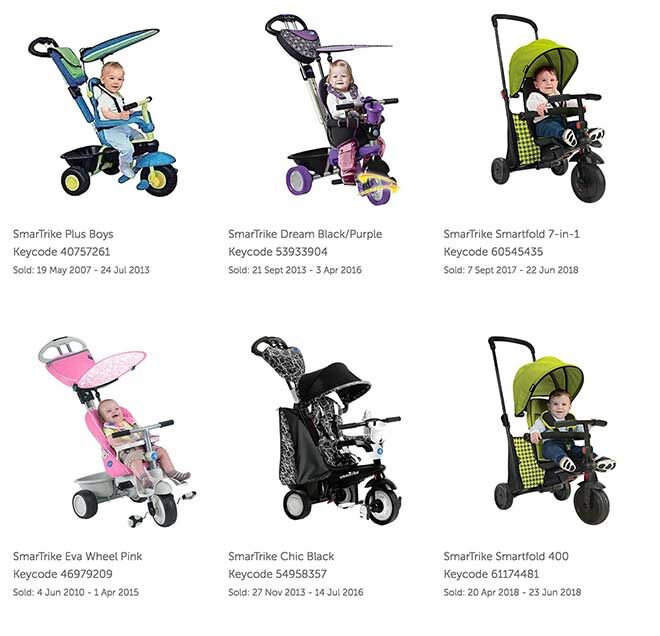 Hazard: When used as a stroller to transport children, the product may cause injury to a child if the product rolls in an uncontrolled manner, or if a child falls out of the product.
What to do: Don't use the product as a stroller to transport children. Anyone who purchased the product from Target believing that it was a stroller or could be used as a stroller can return the product to a Target or Target Country store where our team members will provide you with a full refund. A receipt is not required to obtain a refund. Consumers who purchased SmarTrike trikes from retailers other than Target should contact their supplier for advice.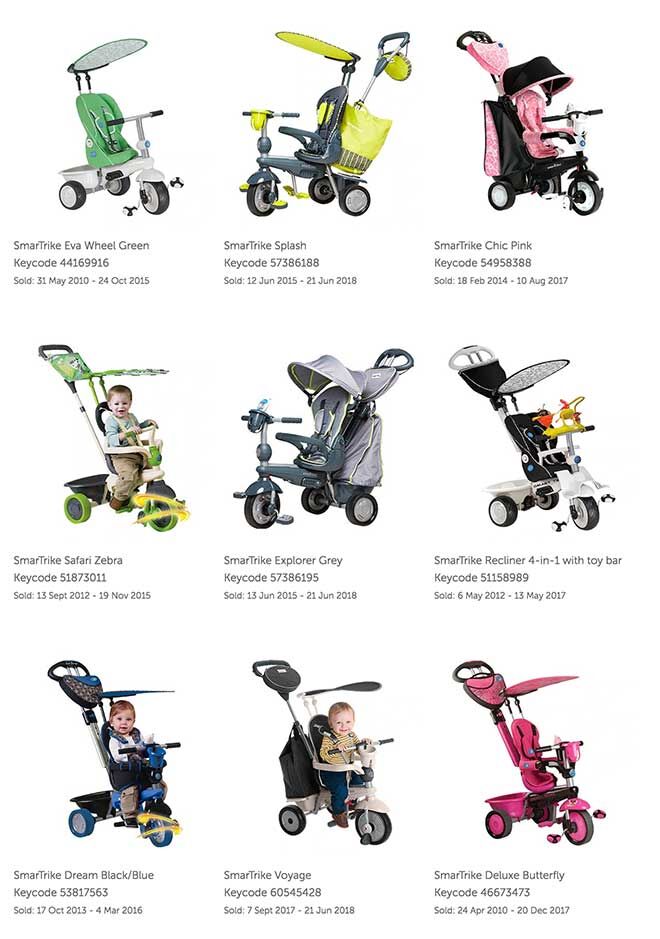 ---
Be first with important safety news
Stay one step ahead of everyone else and be first with breaking news by joining one of our closed pregnancy or baby Facebook groups – nothing gets past these mums!
Click below and find your group today – don't miss out!