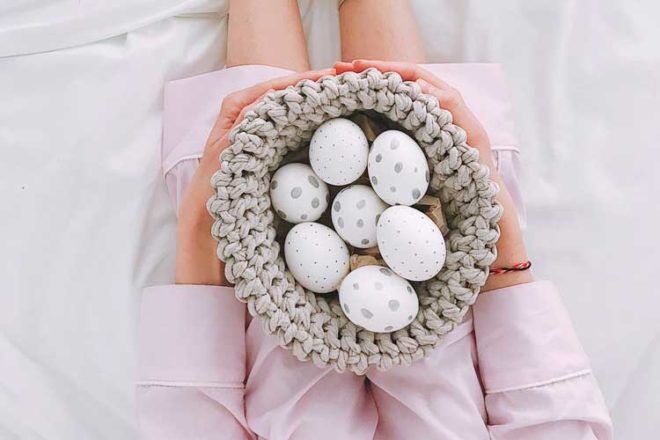 It's almost time for little bunnies to start the hunt for chocolate treasure, which means the Easter Bunny needs to start a plan of attack and work out where to hide those delicious Easter eggs!
Fear not, we have some egg-cellent ideas for finding the perfect Easter egg hidey holes both inside the house and out in the garden. No more desperately throwing chocolate eggs into corners, this definitive guide is all you need to deftly do your bunny duties justice. We've split the hiding spots up into easy, tricky and egg-spert level, so the little kids, bigger kids and tweens are all covered.
Here are 50 places to hide Easter eggs around the home. Hop to it!
Places to hide Easter eggs inside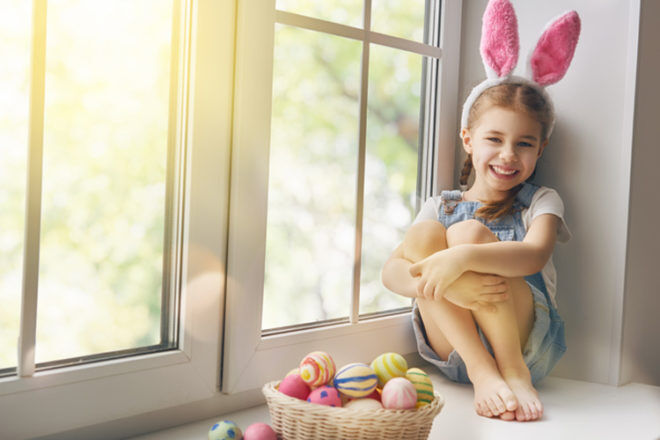 Don't be afraid to use sticky tape, string or anything that will hold an egg in its secret spot.
Hiding Level: Easy 
1.  Indoor plant
2. Bookshelf
3. Dining chair
4. Behind curtains
5. Fruit basket
6. In between stuffed toys
7. Under the couch
Hiding Level: Tricky
8. Dishwasher
9. Slippers
10. Coffee mug
11. Tissue box
12. Shoes
13. Behind a picture
14. Junk drawer
15. Sugar bowl
16. Jacket pockets
Hiding Level: Egg-spert!
17. Taped under the dining table
18. Inside cookie jar
19. Cereal box
20. Washing machine
21. Bread box
22. Egg carton in the fridge
23. Dollhouse
24. Microwave
25. Teapot
---
Easter Egg hiding pro tips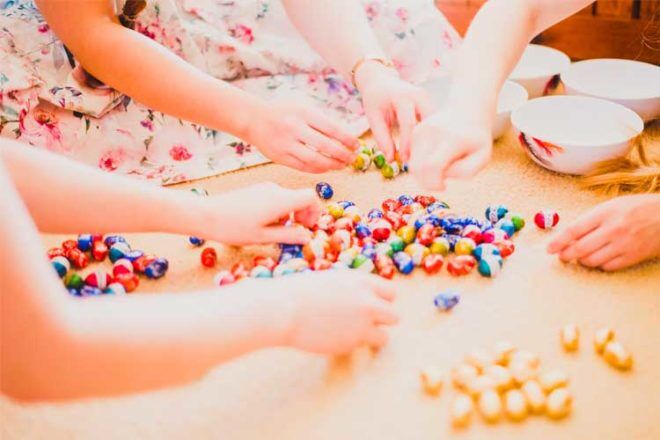 Keep an inventory of how many and where eggs are hidden. Nobody wants to be sitting in melted chocolate in two weeks time.
If you've got kiddos of different ages, hide the eggs at different heights so they all have a chance to find some. Or colour-code the eggs, so each child can only take the eggs for their age group.
Leave clues for some of their trickier hiding spots (use the gorgeous Easter hunt printables from hello, Wonderful pictured below) or leave a letter from the Easter Bunny with a treasure map.
Not every egg has to be chocolate – use plastic eggs to hide other treats like movie tickets or coupons for fun adventures.
---
Places to hide Easter eggs outside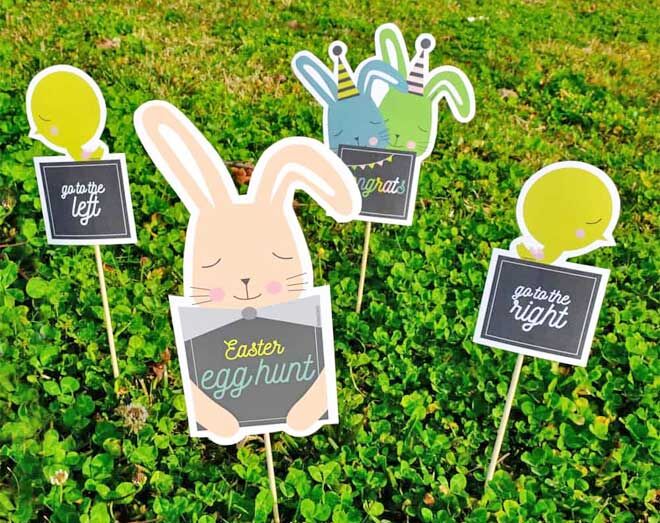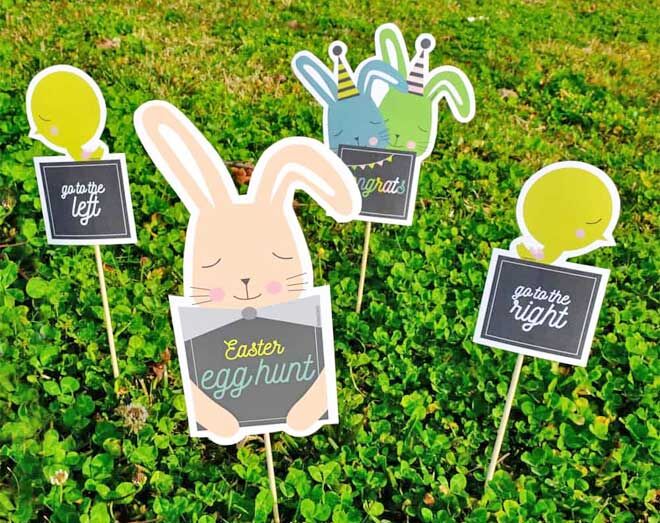 Think about the weather, if it's going to be a warm morning, look for shady spots. If it's rainy, undercover is the go. And don't forget dogs! If you have a pooch keep them away from any chocolate.
Hiding Level: Easy
26. Coiled garden hose
27. Behind gardening tools
28. Exterior windowsills
29. Cubby house
30. Birdbath
31. Front doorstep
32. Scattered in flowerbed
33. Veggie patch
34. In rocks
35. Mud kitchen
36. Behind garden gnome
37. Wheelbarrow
Hiding Level: Tricky
38. Gardening gloves
39. Small bushes
40. Bike basket
41. Watering can
42. Behind outdoor cushions
43. Gumboots
44. Letter box
Hiding Level: Egg-spert!
45. Under the BBQ lid
46. Real (empty) bird's nest
47. In tree branches
48. Sandpit
49. Top of car tyres
50. In pockets of washing hanging on the line
---
Read these roundups next …
Find more crafty Easter ideas in our groups
Looking for more Easter ideas to enjoy with your little ones? Join one of our Facebook Groups and ask thousands of other mums what they recommend.
Click here >> Mum's Grapevine Facebook Groups << to join your group today!