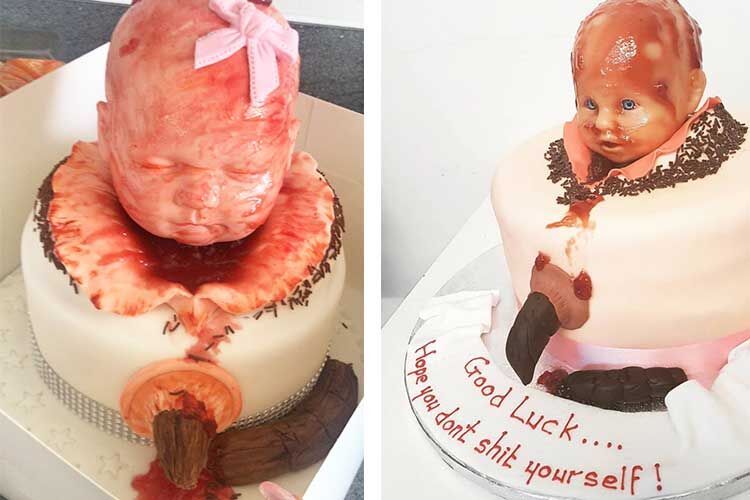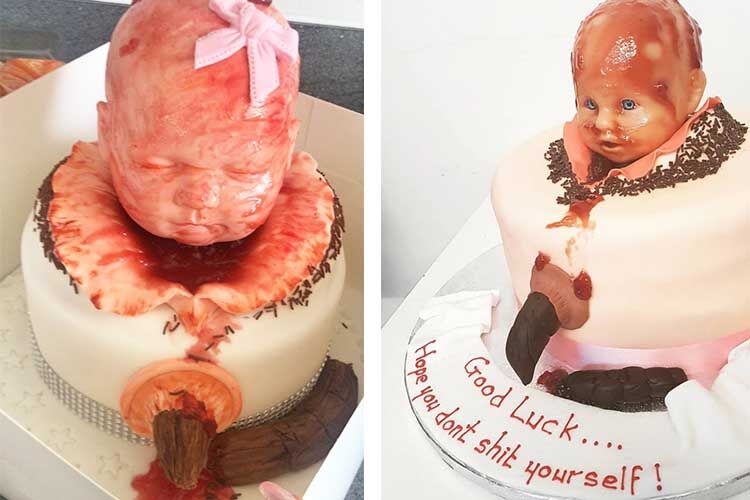 What more could a mum-to-be want at her baby shower, but a bloody, horrifying birthing cake taking centre stage?
Strap on your sense of humour and put down any food you're eating, we're about to walk you through the world's worst cakes, all modelled on the sacred moment of birth. These birthing cakes are deftly decorated with chocolate sprinkles for pubic hair, fake, edible blood, severed dolls heads and of course a poo or two. These are the birthing cakes that you can't unsee.
Born with a bow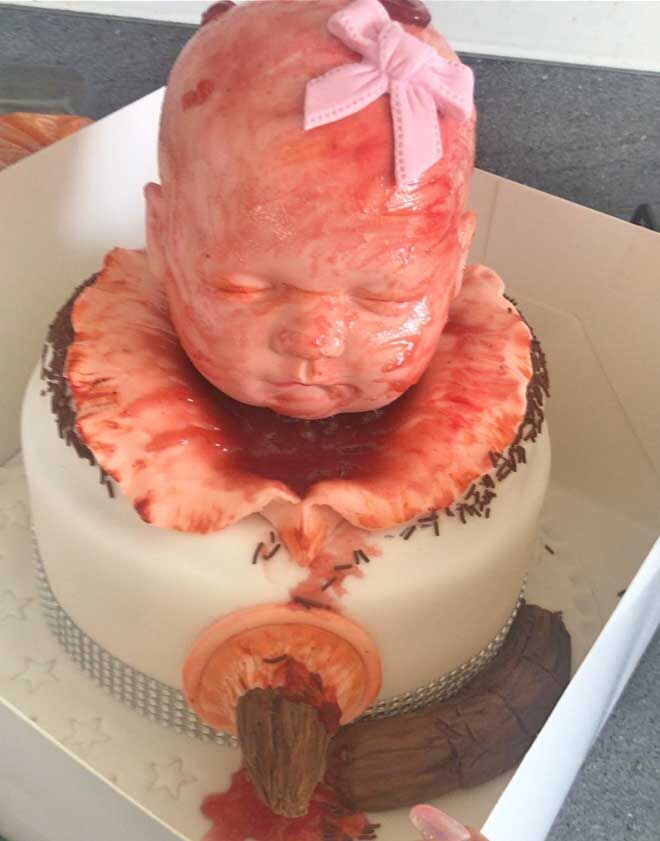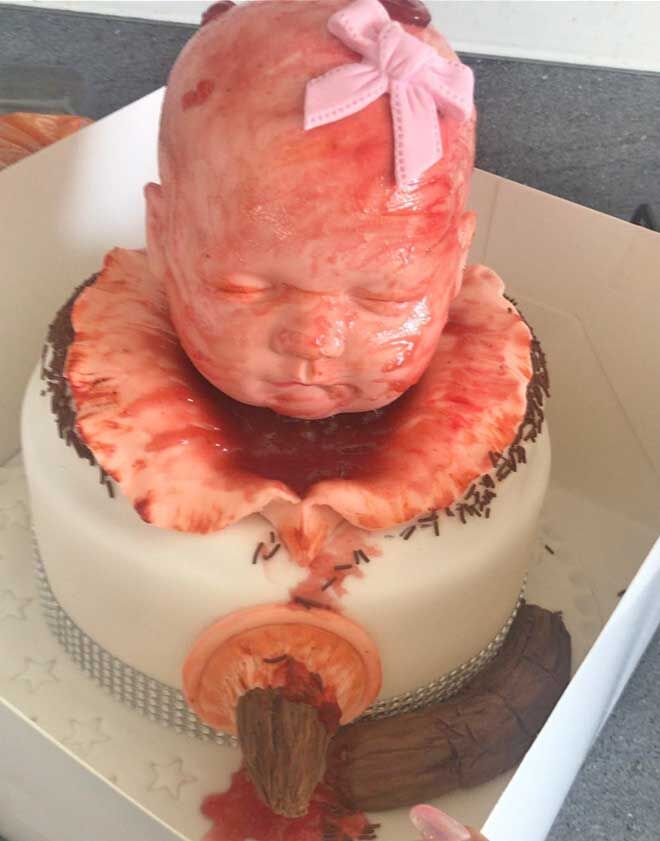 Because every little princess is born with a bow on her head. And yep, that's poo. (via xchantellemurphyx)
Best wishes!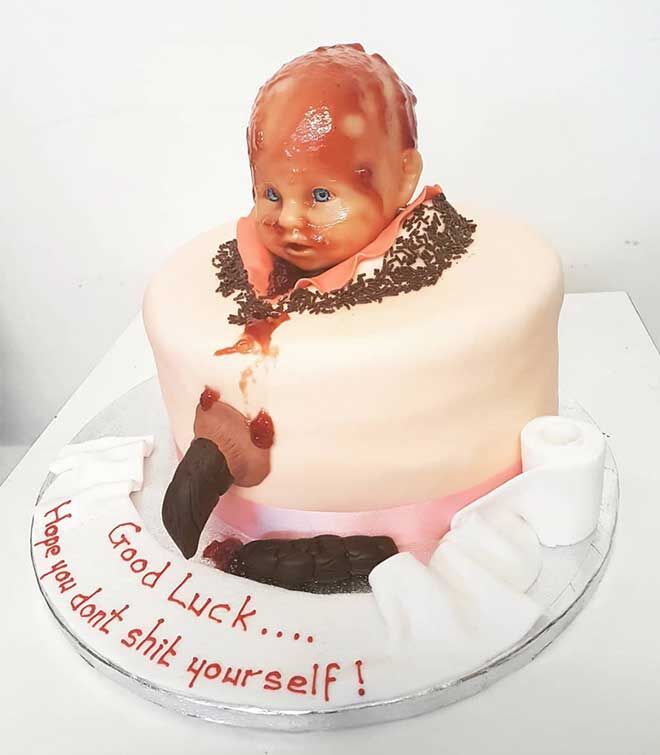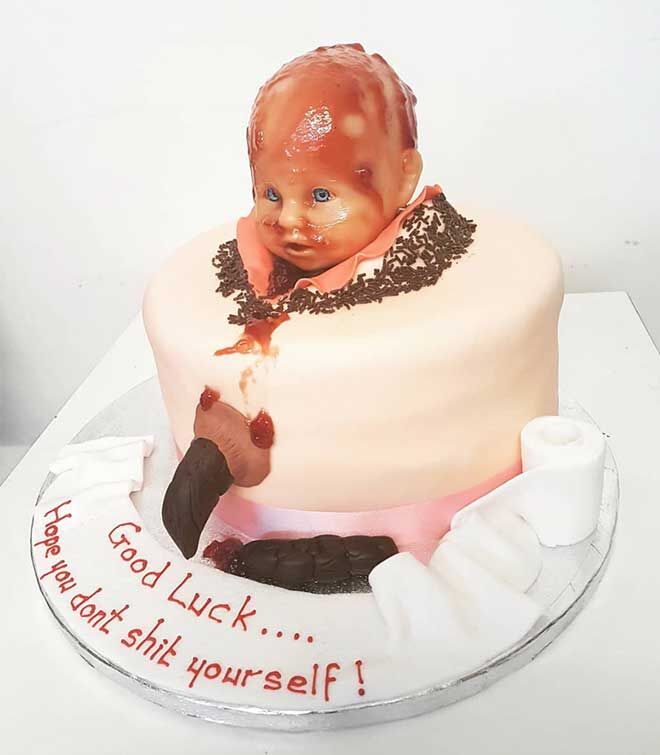 It's the thought that counts, right? (via lynngarricks)
Baby got back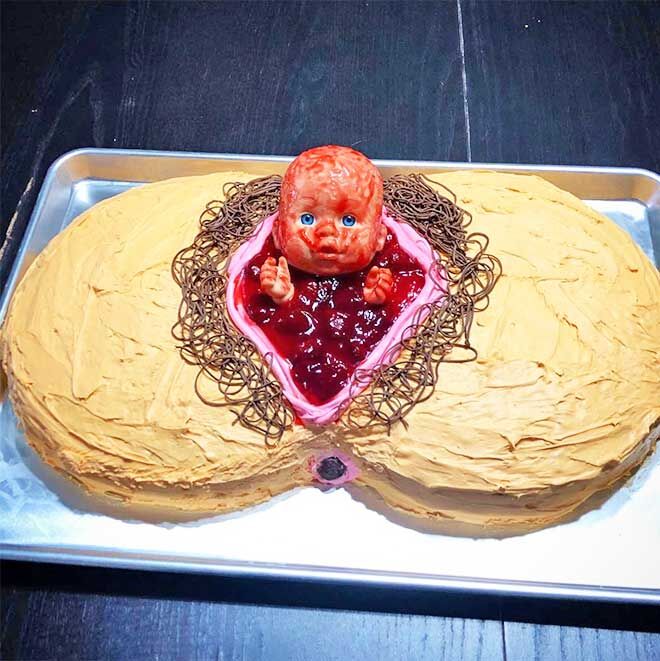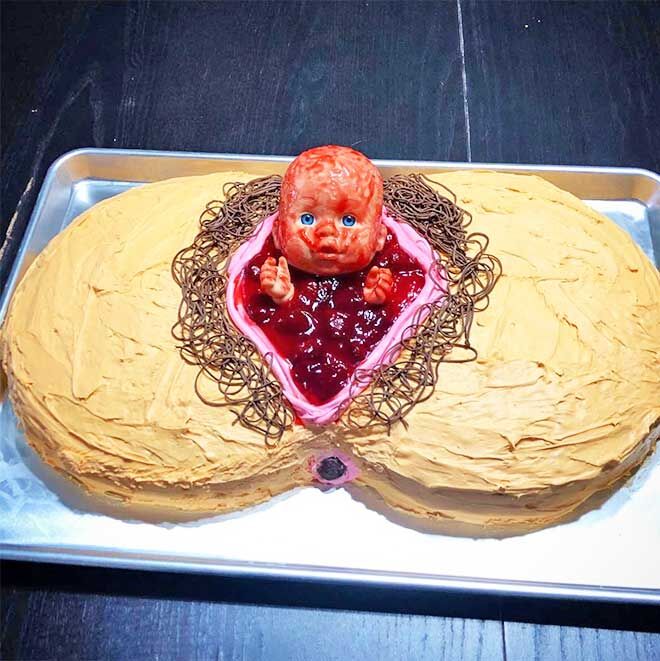 At least there's plenty of birthing cake to go around! (via ascherthing)
Mumma, here I come!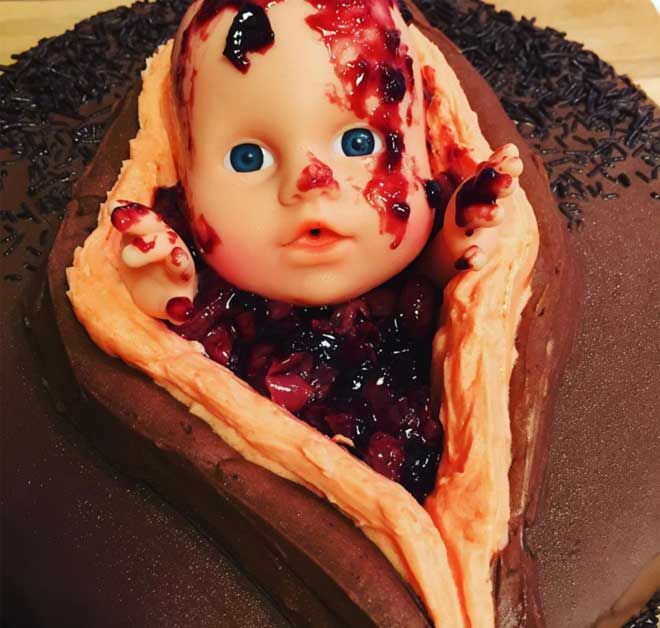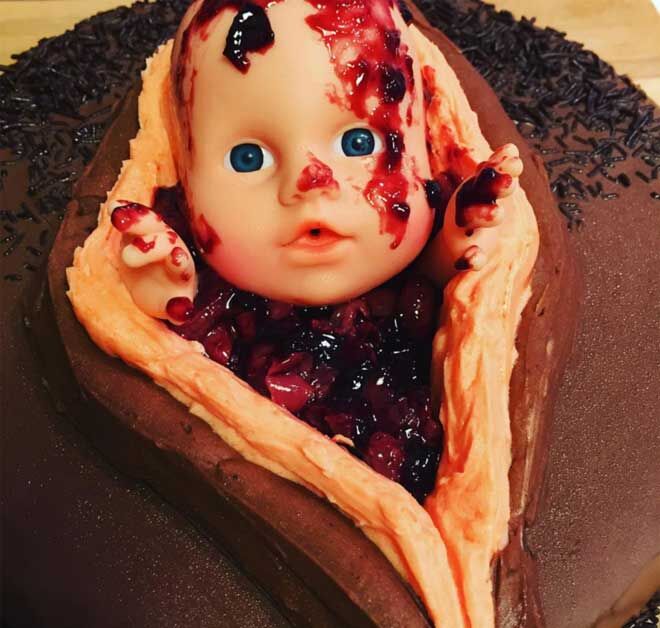 When using a doll head just isn't enough, throw in the arms as well. (via thesingingswiss)
Take my hands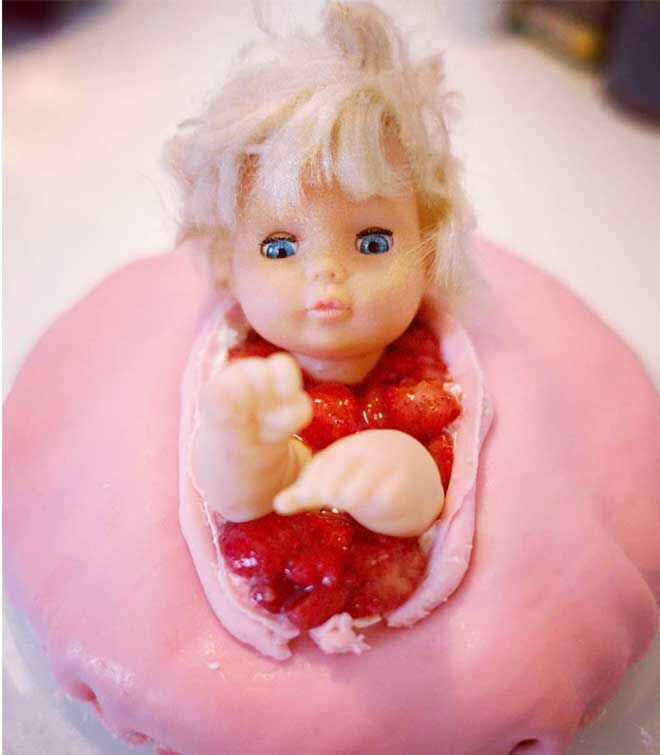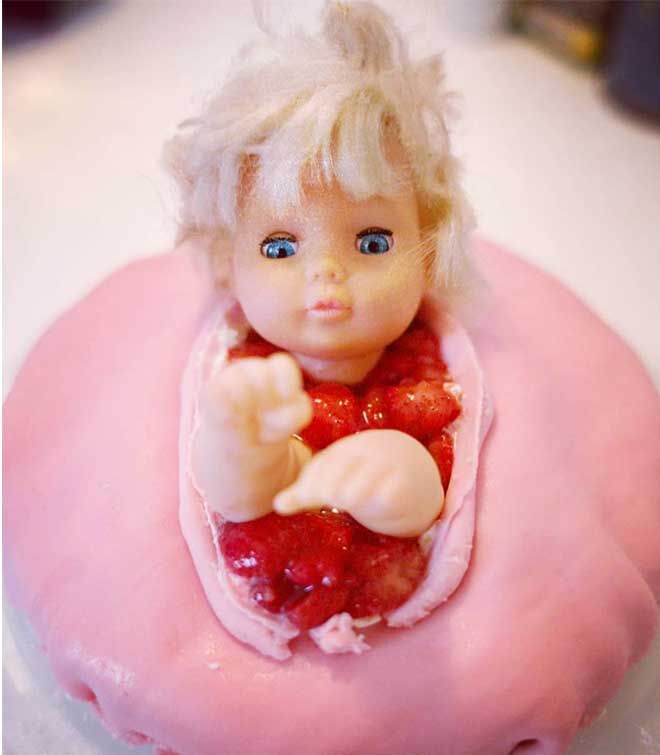 Don't be afraid mumma, just take my hands and it's all over. (via anerolsted)
Hello there!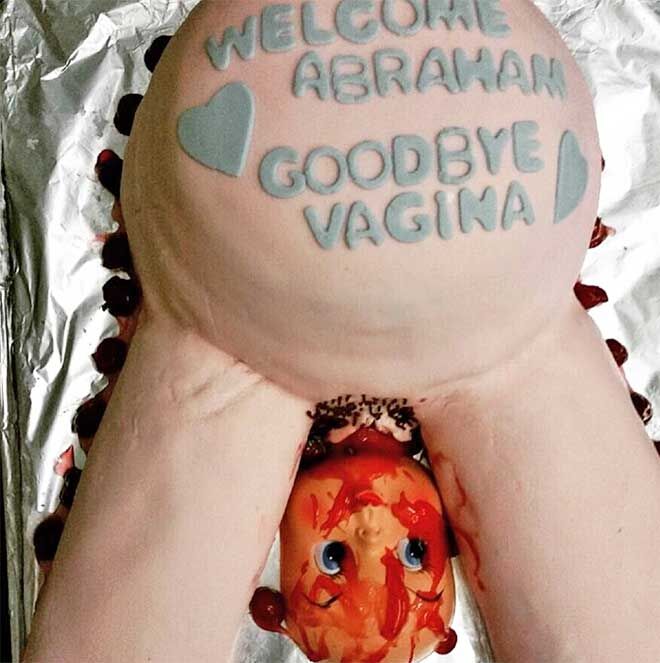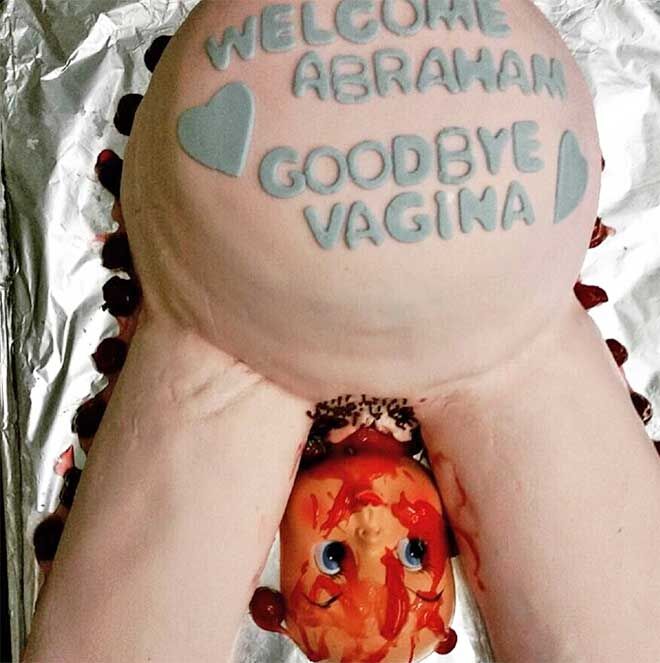 It's never quite the same down there, is it? May as well warn a mumma. (via gab_racine_carre)
Bloody baby shower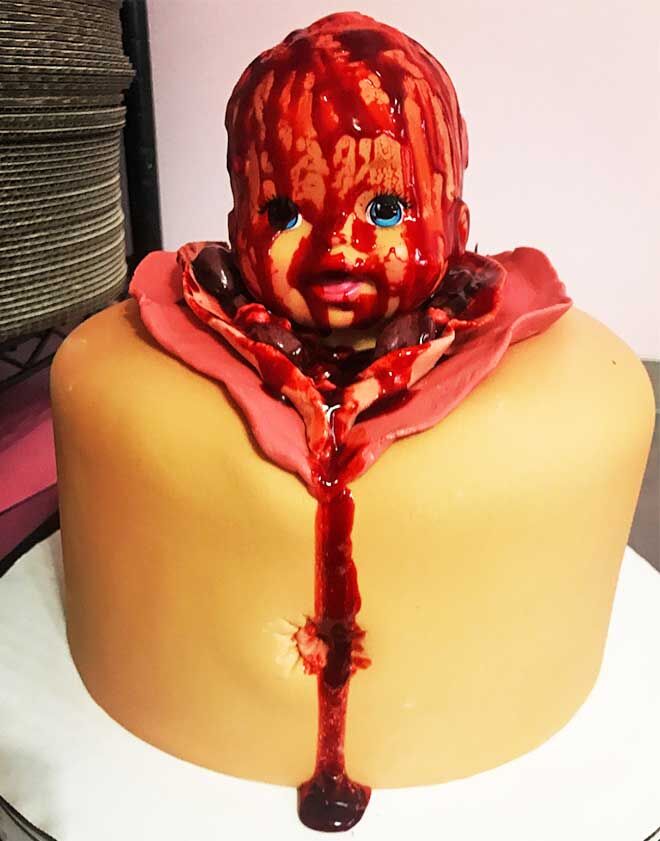 Makes us cross out legs just looking at it. (via cakesbykatnyc)
It's twins!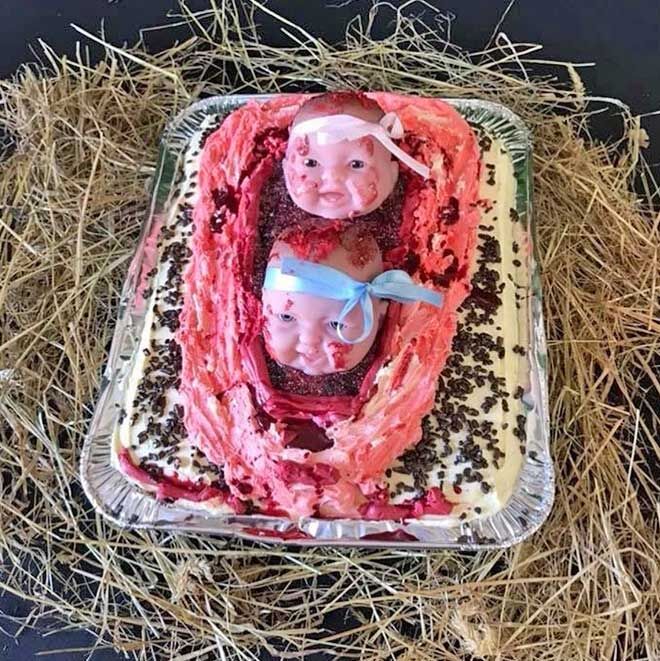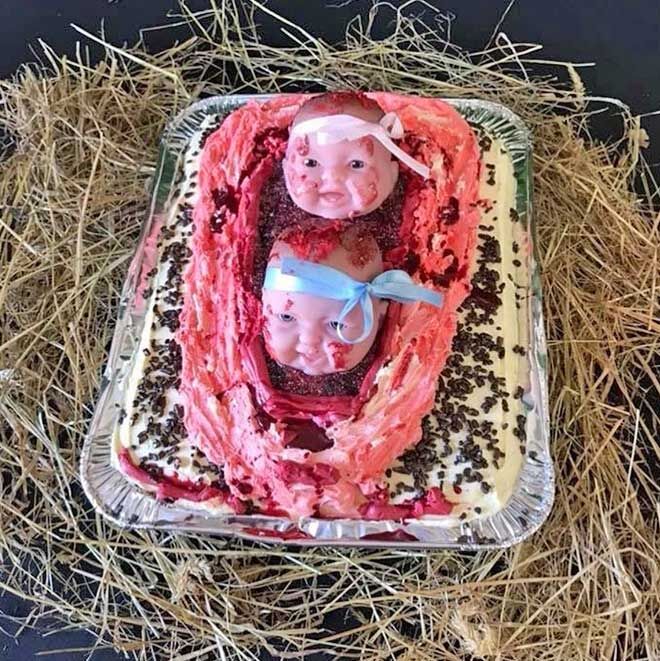 Like a singleton birthing cake wasn't enough. (via kavitaboomprice)
I see you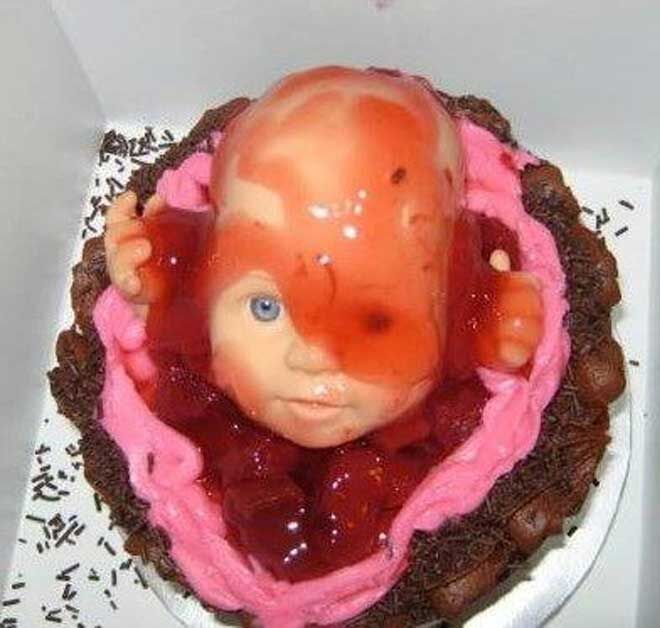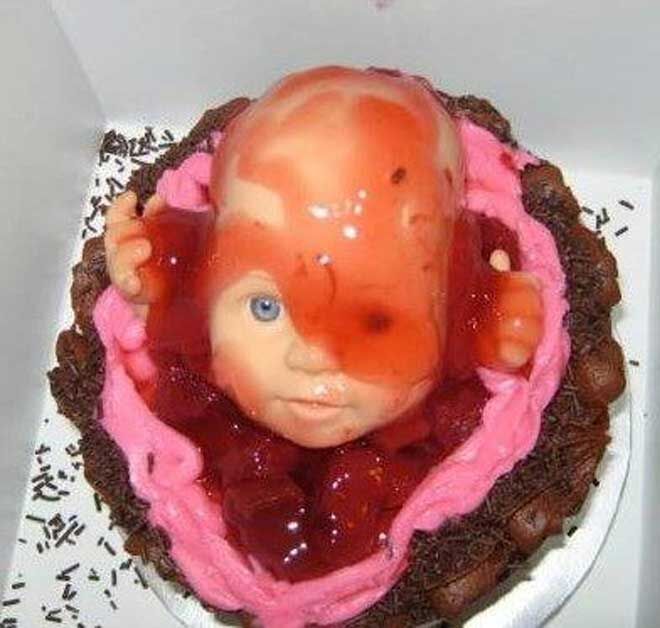 But only just.
Spell it out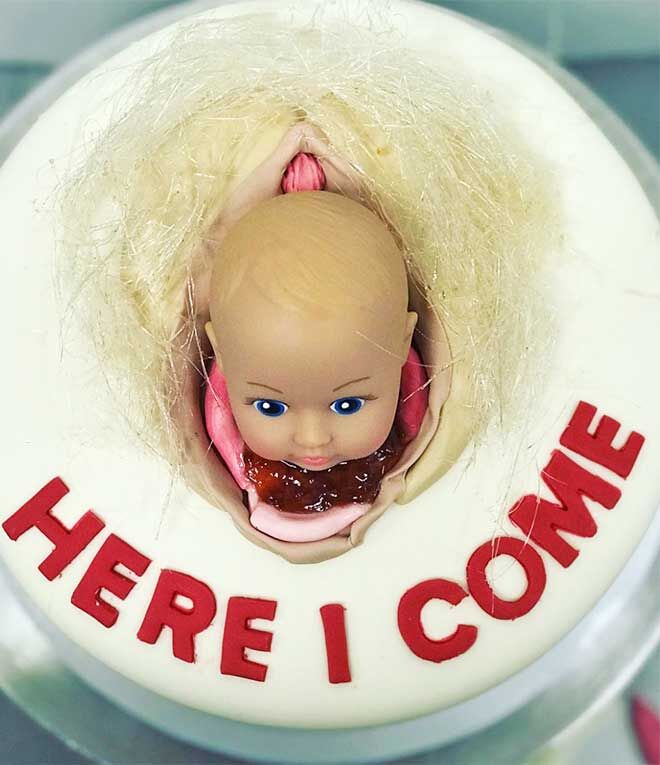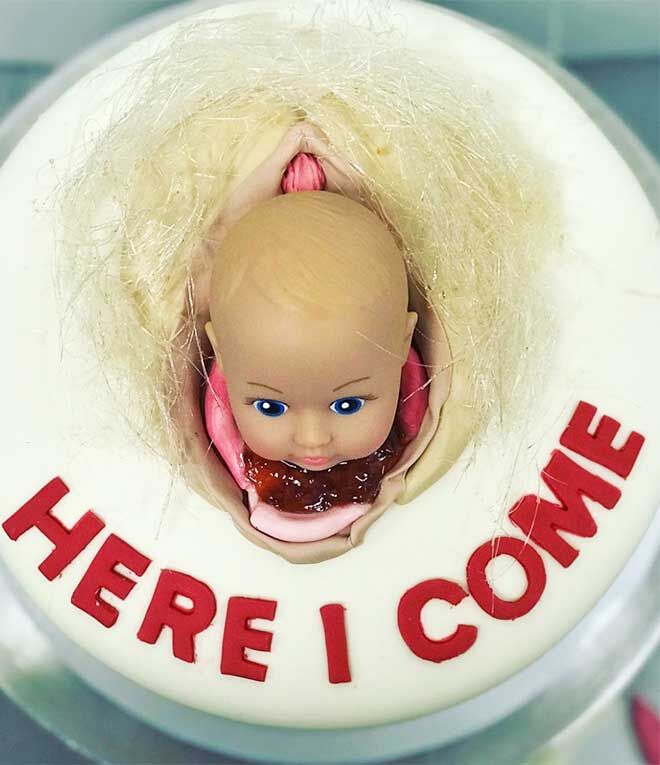 Obviously made for a true blonde mum-to-be. (via lindsaywehmeyer)
Berry nice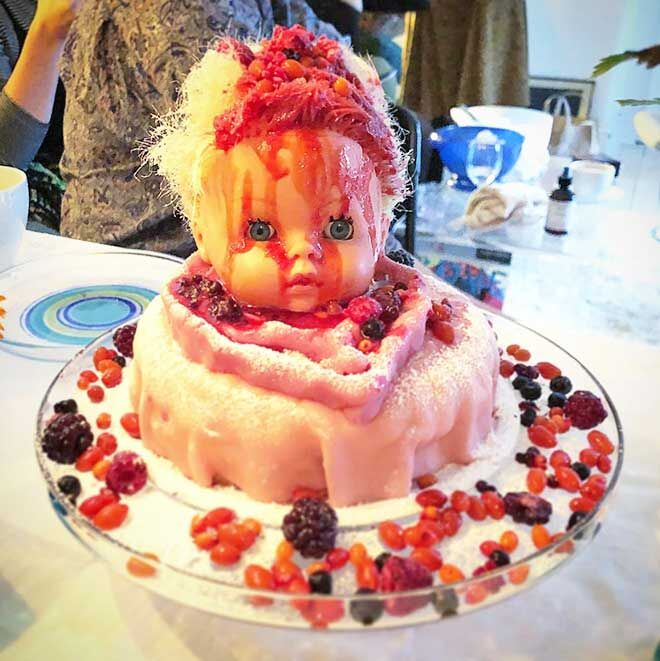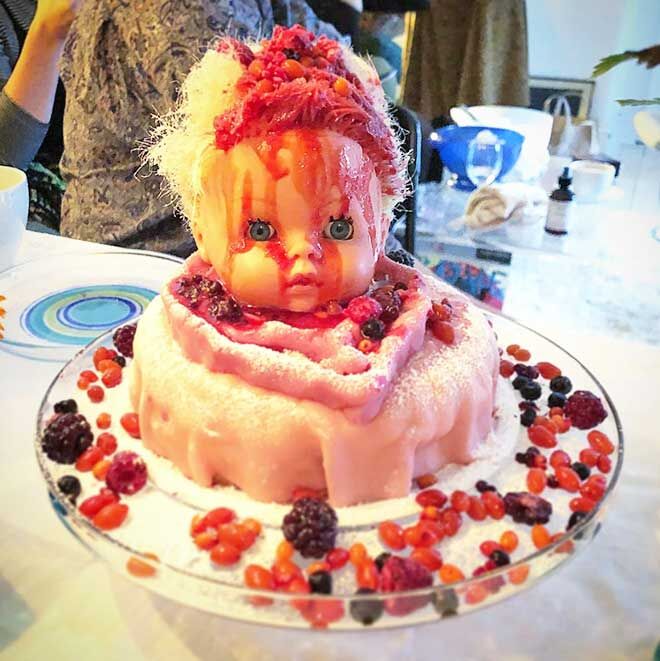 Because apparently afterbirth is much like a fruit orchard. (via almaolssonwidjaja)
Crowning glory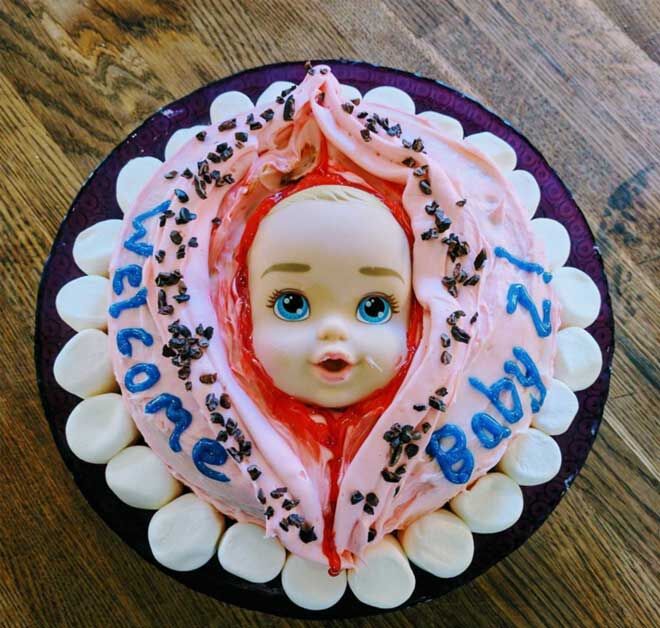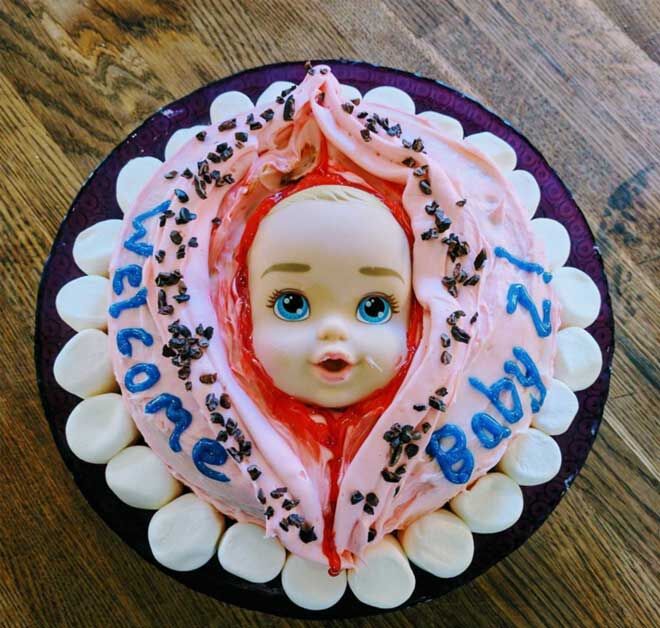 This little one is coming sunny side up. That's gotta hurt. (via acuyume)
Peekaboo, I see you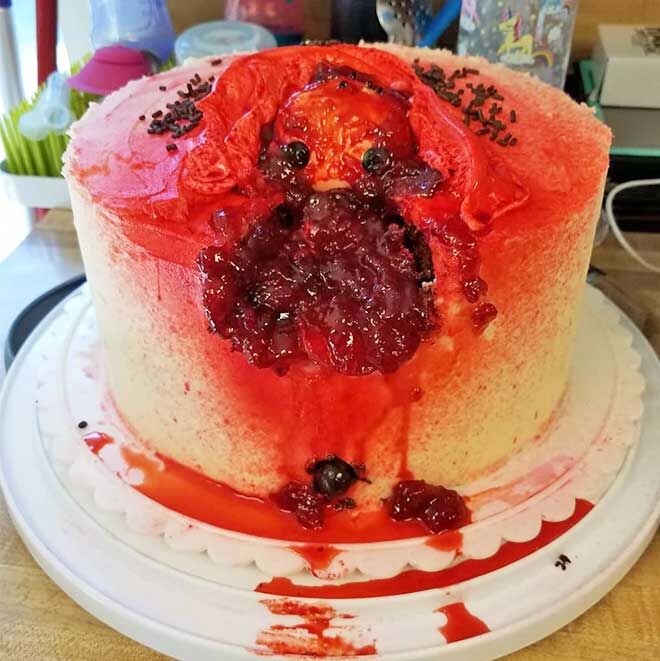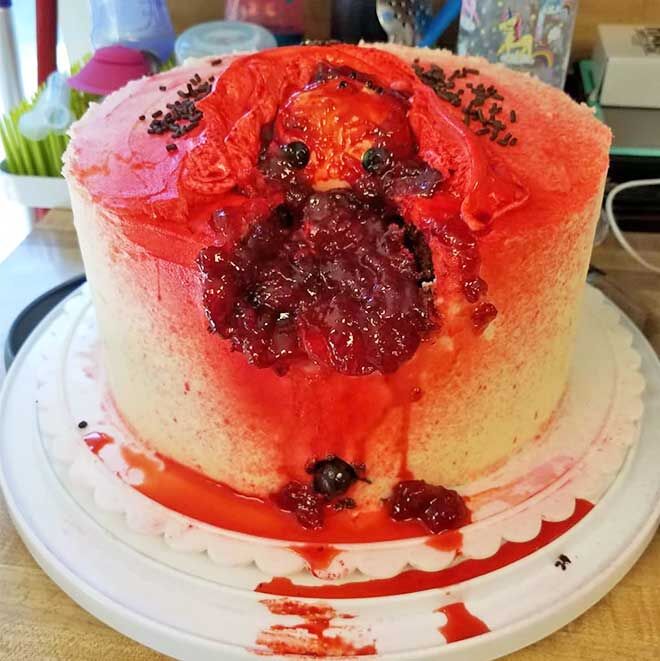 Somewhere in this ghoulish birthing cake is a baby. (via genifurx)
What a pearler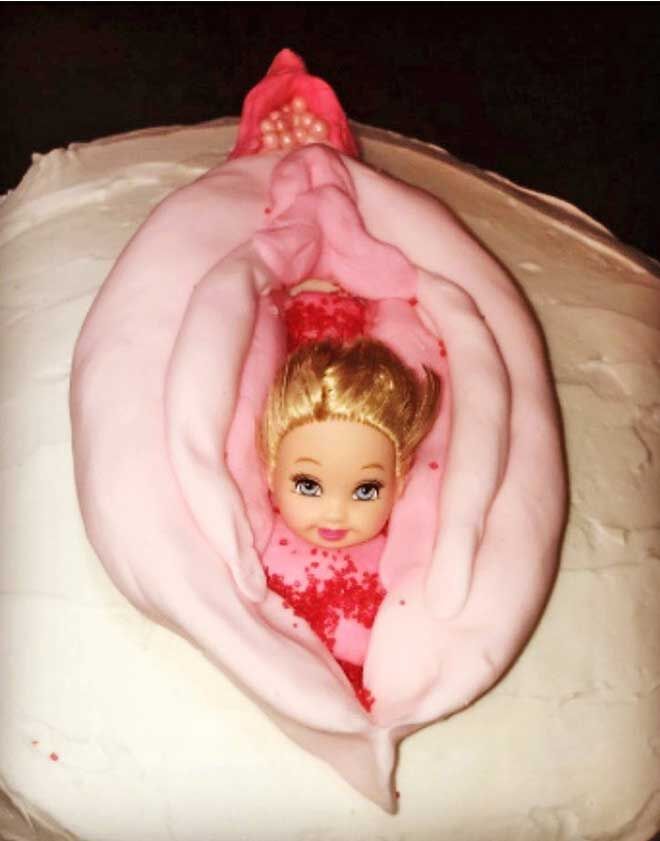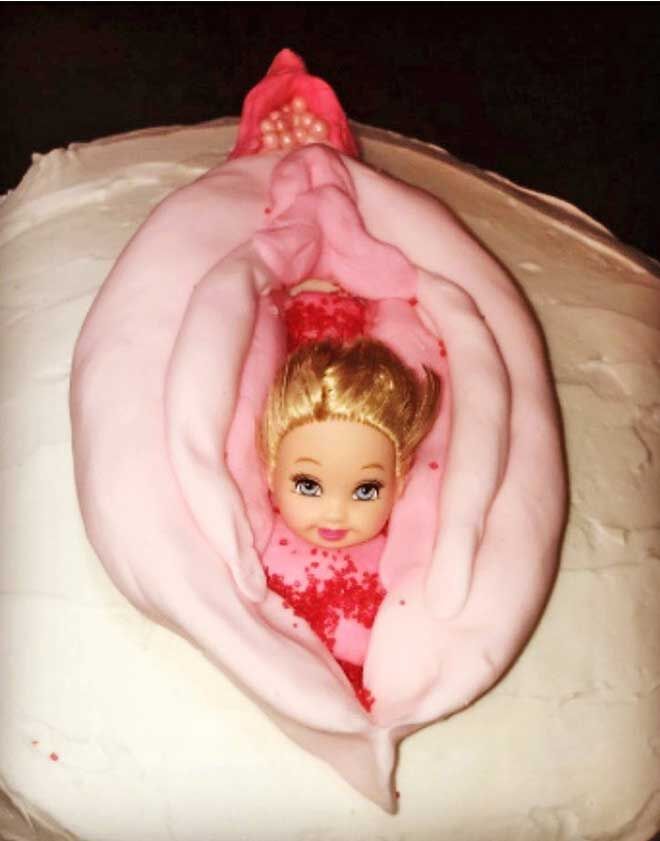 We're assuming those pearls are … nevermind. At least this little baby is an easy birth. (via virginiakvj)
That's gotta hurt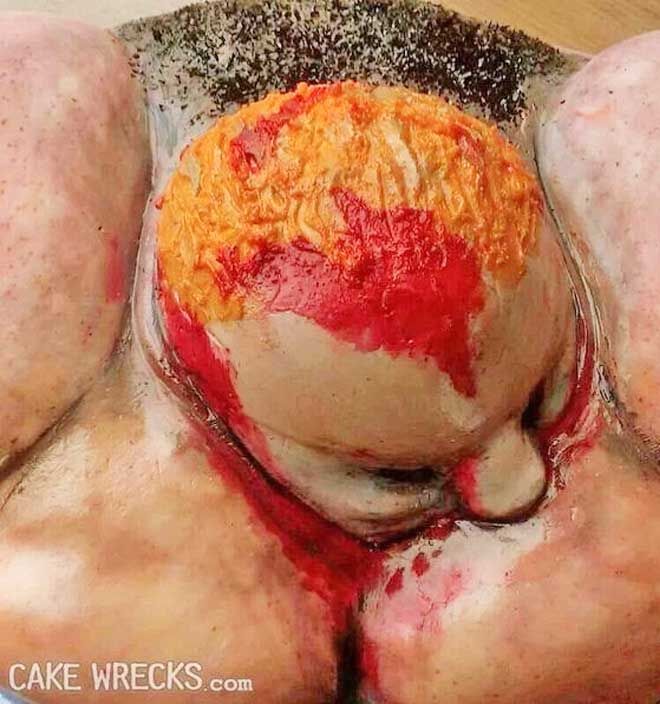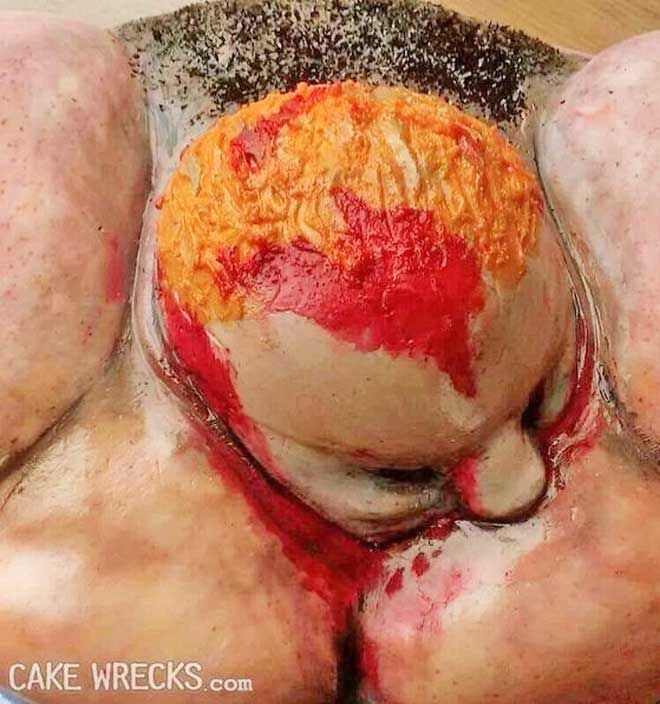 Frighteningly lifelike. (via Cake Wrecks)
Put your hands up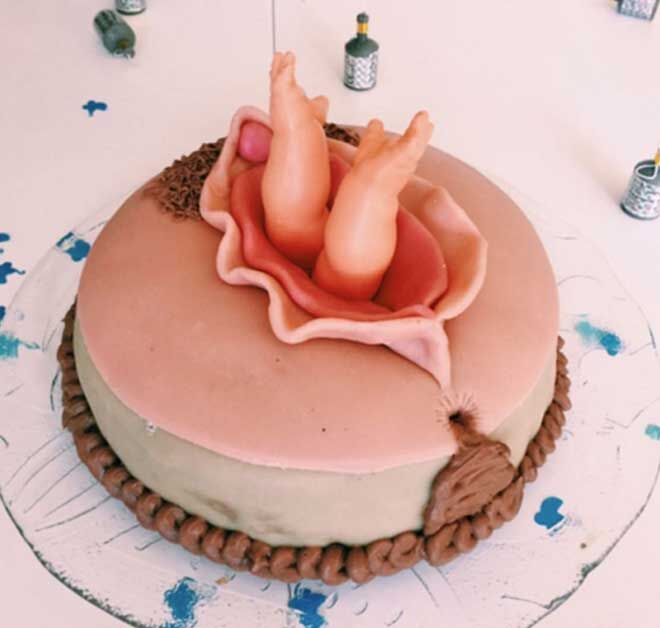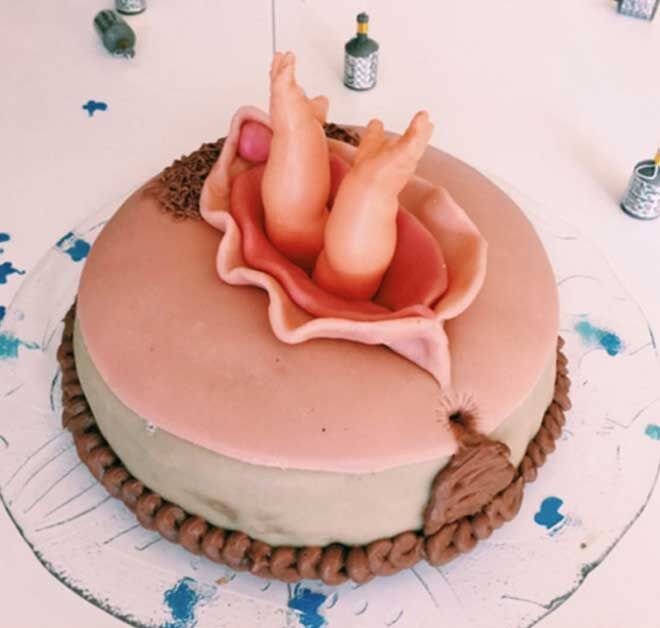 A little bit Halloween a little bit birthing cake. (via klarabjorngard)
Strawberries and cream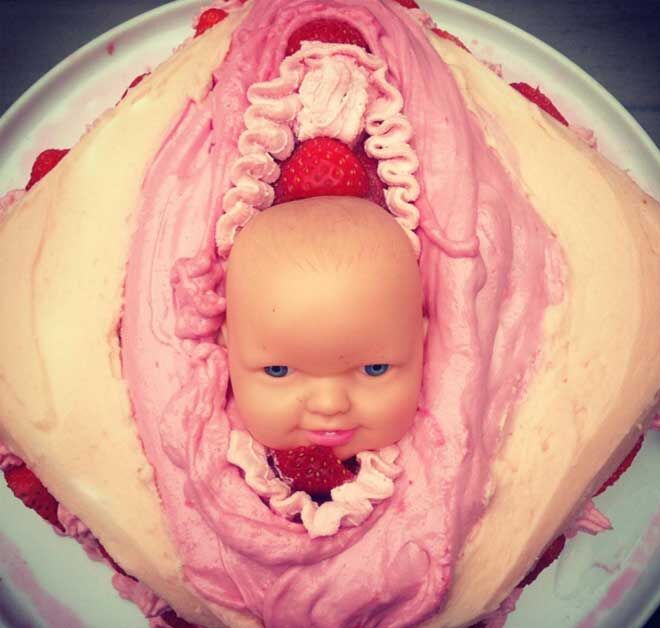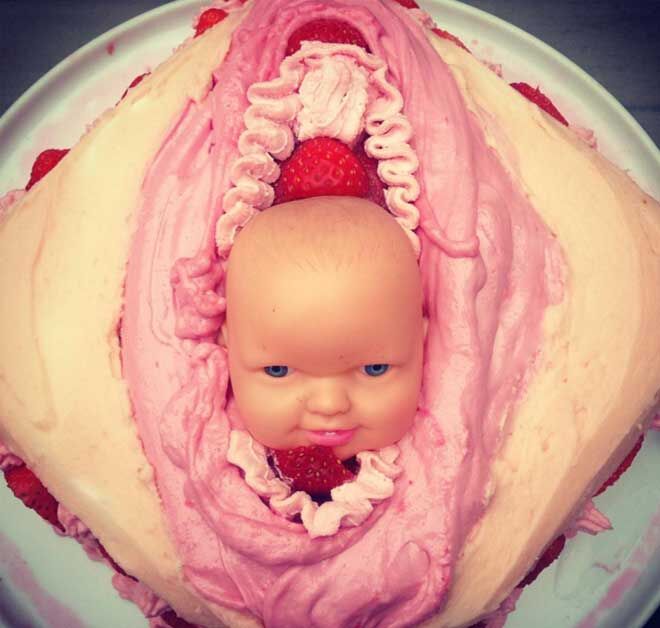 That's one happy bub! (via mimiposkitt)
C-section celebration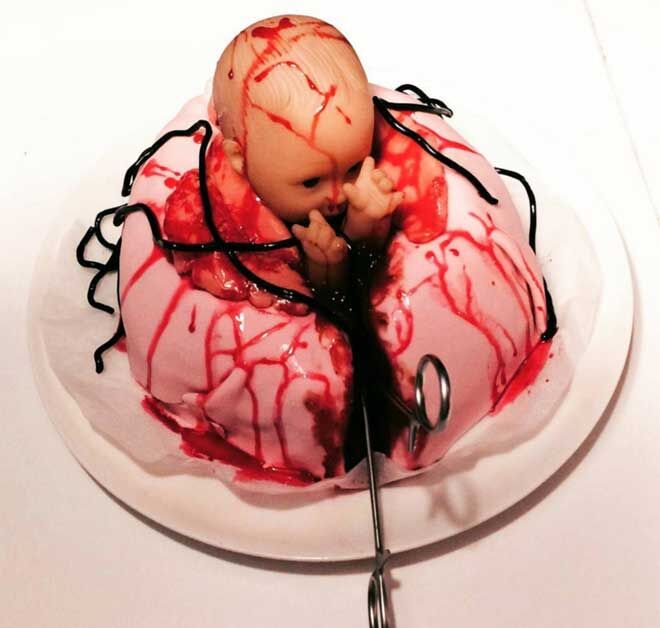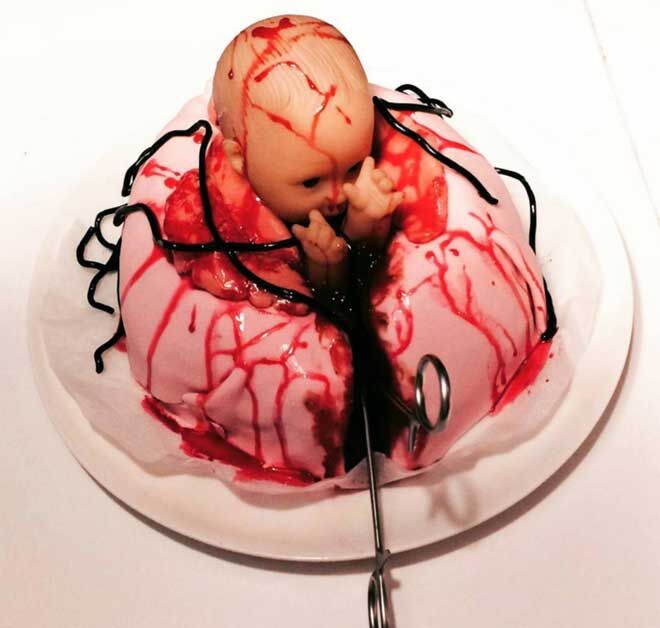 Birthing cakes are inclusive of all types of birth (via ainosaur)
Spread 'em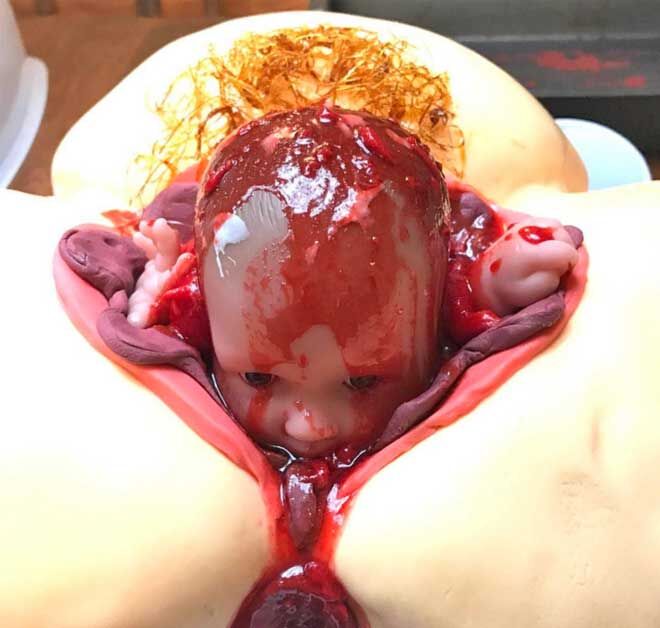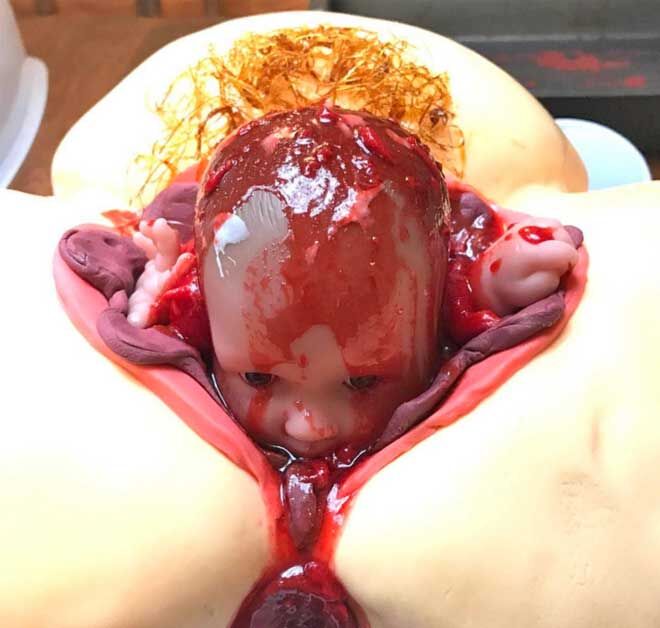 Scary how real this one looks. (via headbanger)
Yep, more poop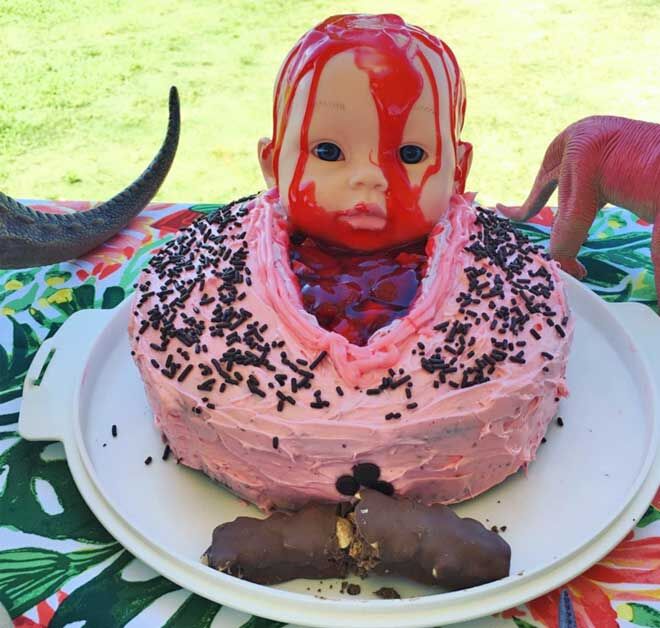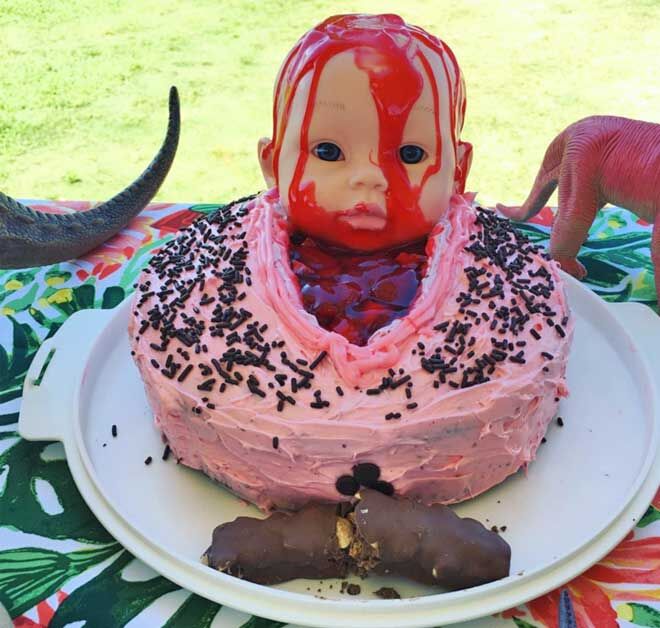 Apparently, birth pooping is quite the inspiration for so many birthing cakes. yambaoski
Cut the cord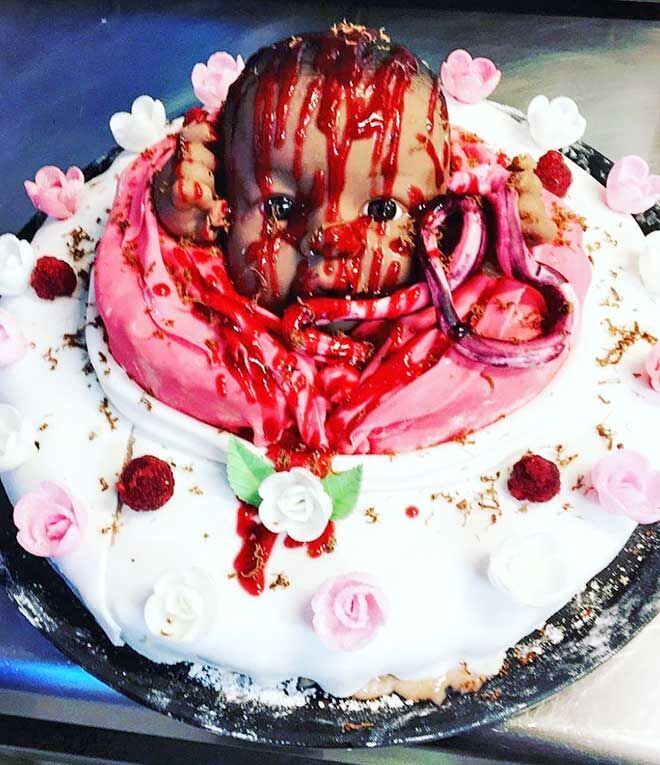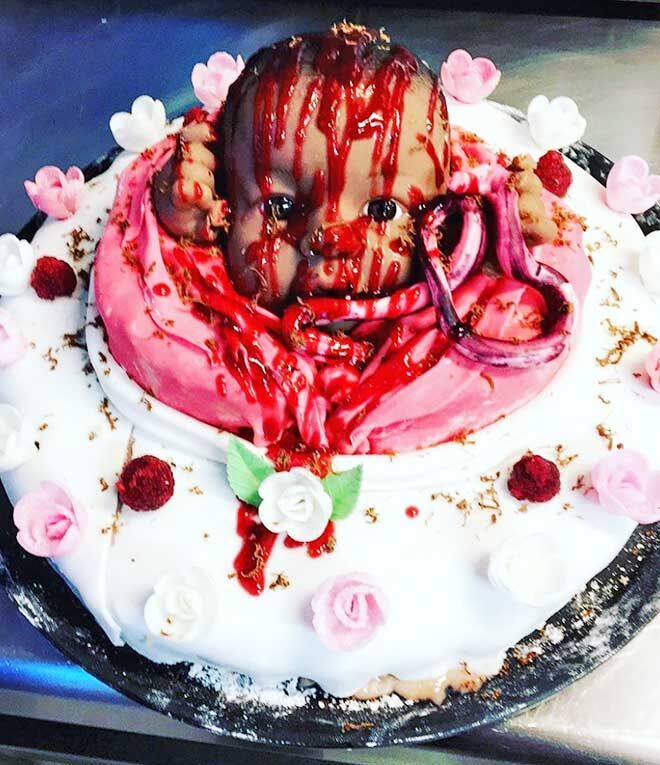 So much cord, such pretty flowers. The juxtaposition isn't lost on us. (via june_aht)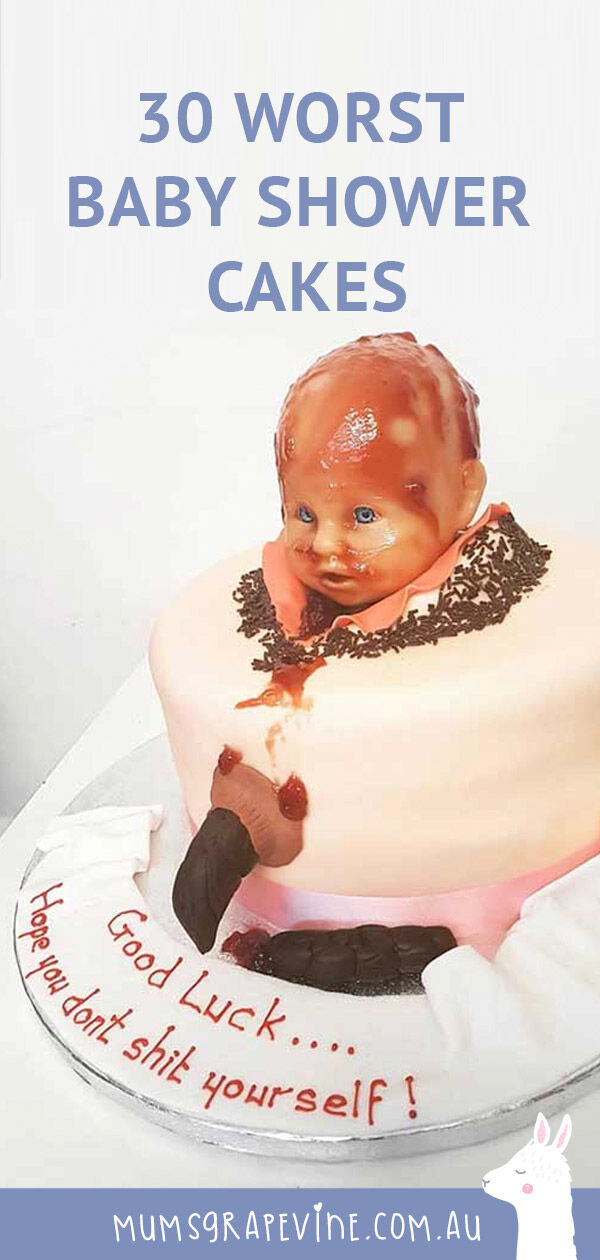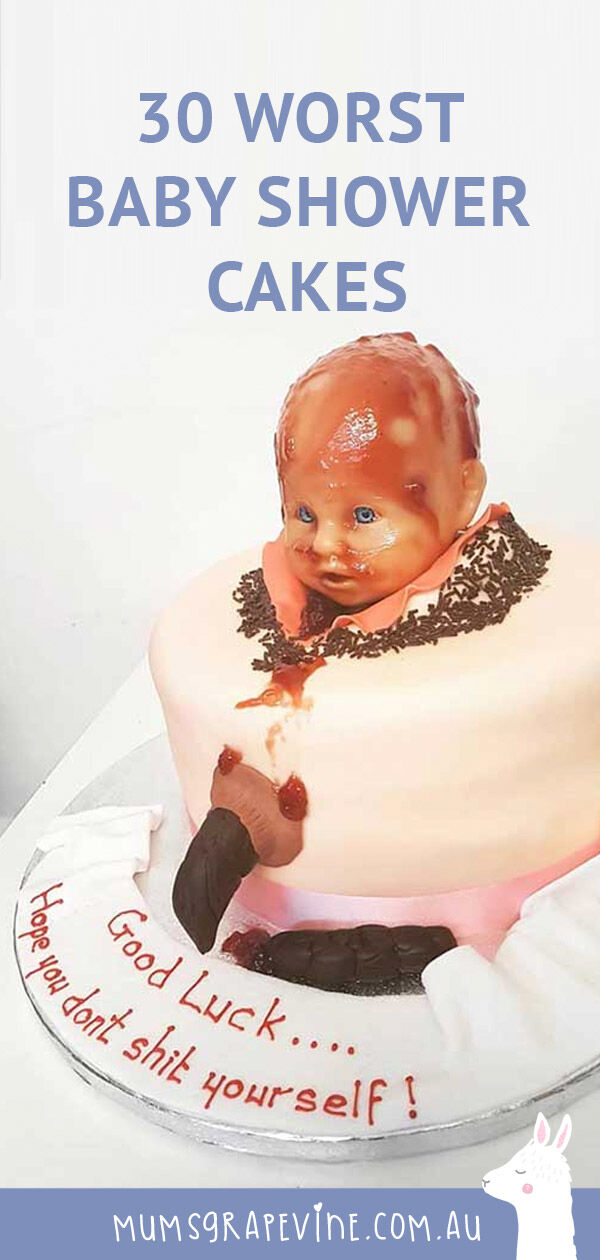 Read next …
Planning a baby shower? We have lots of articles to help you plan, decorate and buy for, including …
Join our Facebook pregnancy groups
Expecting a baby? Join one of the closed Mum's Grapevine pregnancy Facebook groups for non-judgemental support from other mums due at the same time as you.
Click below and join your group today.