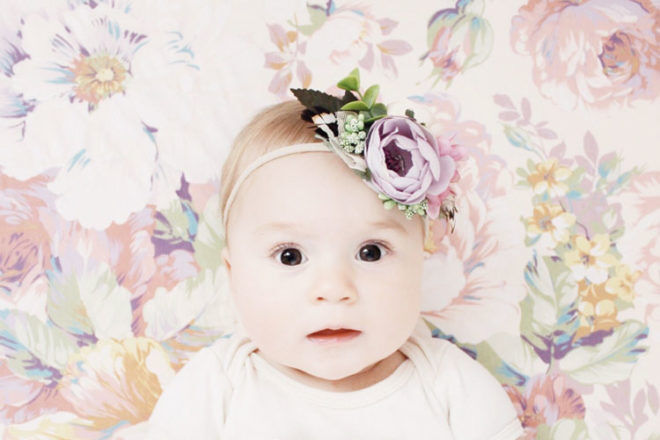 We all know the difference a good nights sleep can make. And while we can't help you get bub to sleep, we can help you find the best cot sheets for your sleeping beauty.
When it comes to baby's bed linen, breathable, high-quality fabric is a must. Combine that with a delightful print and a few complimenting accessories and you're looking at one very swoon-worthy sleep space.
We asked our Pregnancy and Baby group members to recommend their favourite cot sheets and these are the brands they recommend.
Snuggle Hunny Kids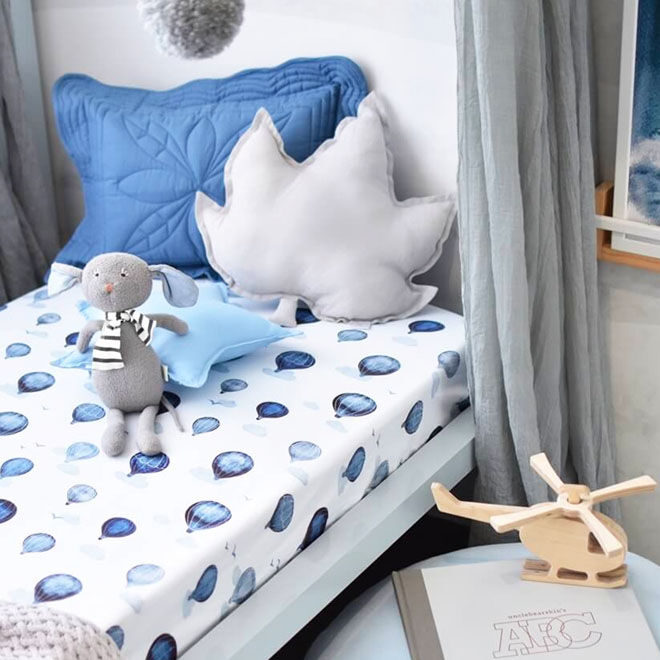 Snuggle Hunny Kids Cot Sheets ($49.95): A delicate and dreamy blue print slowly whisking baby off to sleep. Made from super soft, lightweight cotton jersey these guys came up trumps when searching for the best cot sheets around.
"I got some beautiful ones from Snuggle Hunny Kids. They're 100% cotton jersey, and are sooo soft." – Hayley M

---
Burrow & Be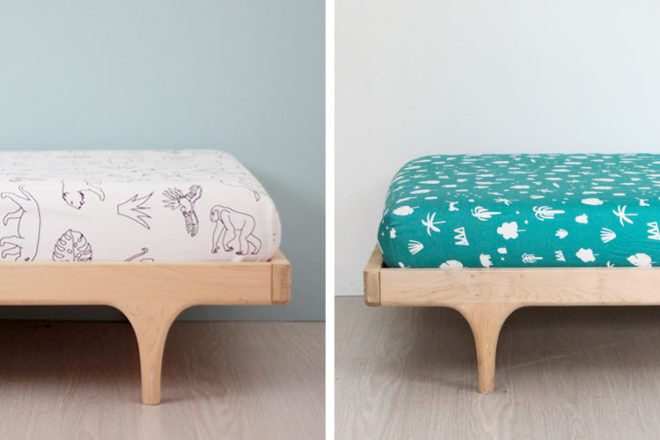 Burrow & Be Cot Sheets (from $55): Burrow & Be specialise in contemporary bed linen for modern day bubs. You'll find sweet, playful patterns printed with environmentally friendly inks and soft colour palettes to complement any nursery theme. With a quality thread count, these fitted cot sheets are a beautiful place for baby to catch those Zs.

---
Adairs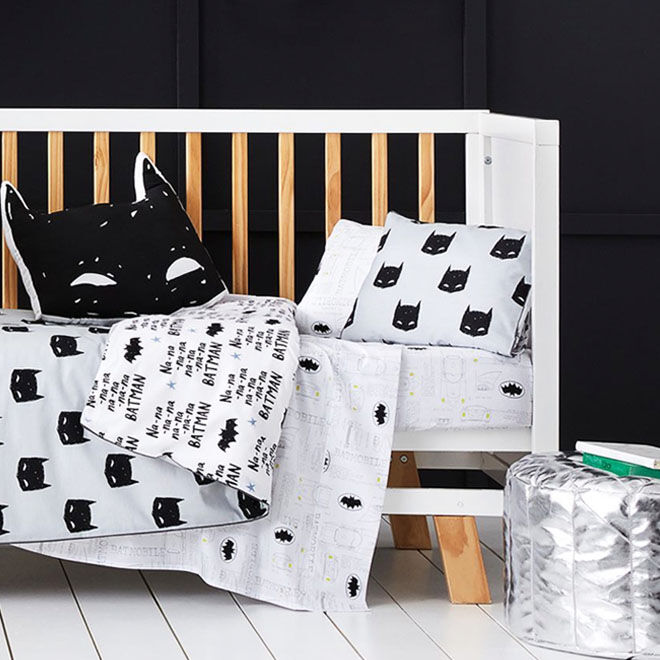 Adairs Kids Cot Sheets ($69.99): Even Batman needs his beauty sleep. For themed cot sheets, look no further than Adairs. The extensive range covers everything from firetrucks and dinosaurs to kittens and cacti. Style with complementing cushions and throws, and voila! Nursery styling sorted.
"Adairs has lovely ones. I've got two sets for my son's cot and they're great. Wash and wear really well." – Rhea S

---
Little Wolff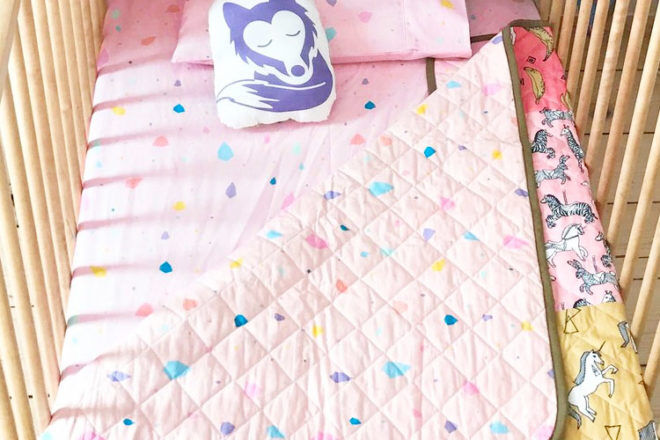 Little Wolff ($49): Based and designed in Melbourne, the vibrant cot sheets by Little Wolff allow your bubba's bright personality to shine through. Made from 100% organic cotton with water-based inks they're a perfect, baby-friendly addition to a fun-filled nursery.

---
Bubbles Lane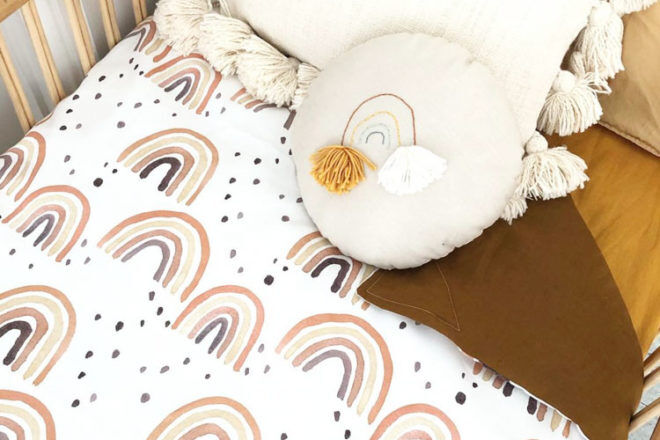 Bubbles Lane Cot Sheets ($70): Handmade in the gorgeous Gold Coast, the sheets from Bubbles Lane are luxuriously soft and snug, just how babe likes it. Made from 100% cotton there's a wide range of boho-style prints to choose from, including the stunning Rust Watercolour Rainbow above.
"I got mine from Bubbles Lane. They are handmade by the loveliest woman on the Gold Coast. I got a matching bassinet sheet, cot sheets and a change table cover. " – Elise M

---
Mister Fly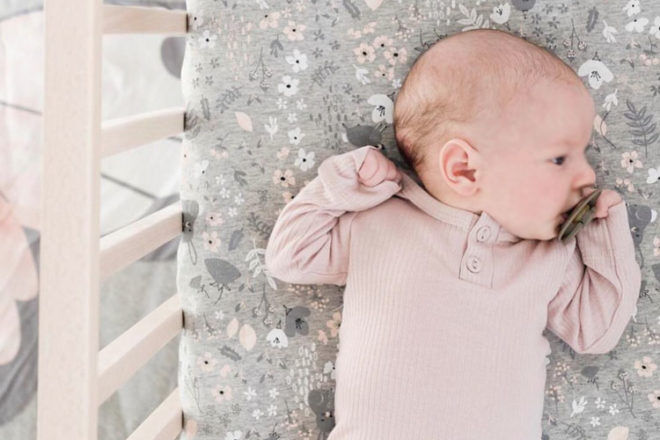 Mister Fly Cot Sheets ($49.95): Loved for their animal-inspired playmats and baby accessories, the gang behind Mister Fly are taking charge of cots too. Now baby's blankets, bath toys and bedding can all be styled around their favourite furry friends. Cute!

---
Halcyon Nights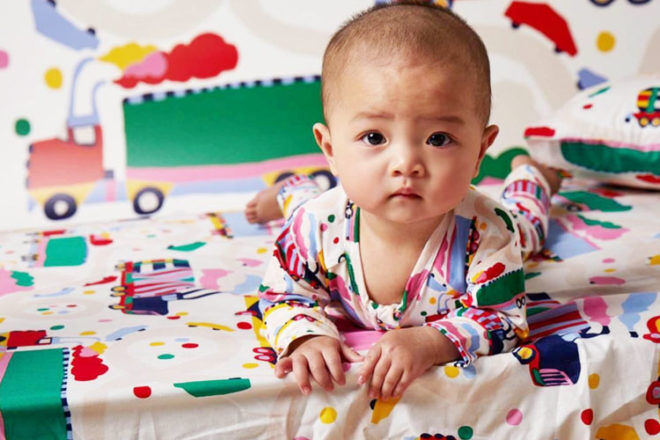 Halcyon Nights Cot Sheets (from $30): With an incredibly fun and fantastical take on children's textiles, Halcyon Nights have prints aplenty! From sea creatures and native animals to lorry and space adventures, the creativity and use of colours are endless. Oh, and there's matching babywear too!

---
Tilly & Otto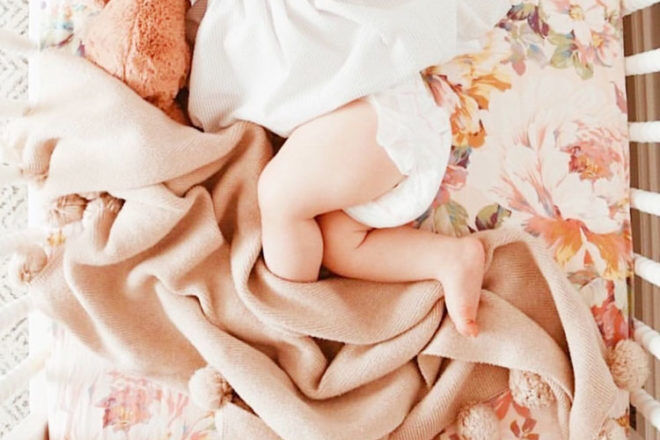 Tilly & Otto Cot Sheets ($59.95): Luxury for your little one doesn't get much better than the divine bedding by Tilly & Otto. Dreamy, vintage glam at it's best – we just wish they came in adults size too!
 "Tilly & Otto have gorgeous cot sheet sets…among other things. I ordered some today!" – Steph W

---
Pottery Barn Kids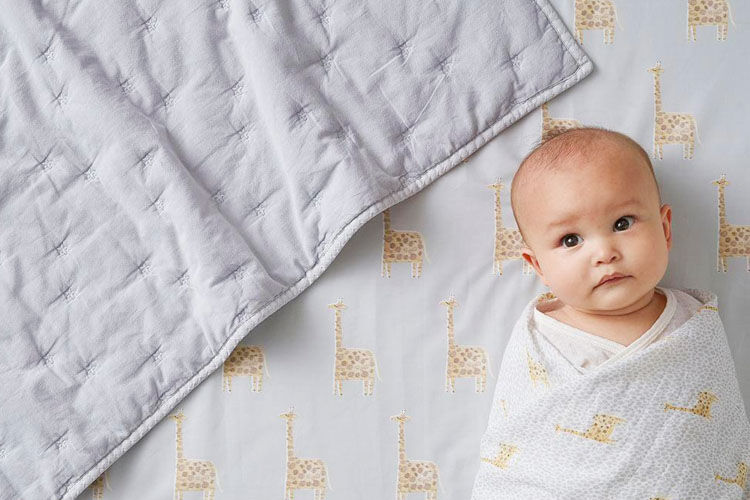 Pottery Barn Kids ($31.20): Wild with a touch of whimsy, these gorgeous cot sheets are woven from pure organic cotton for the coziest nights sleep imaginable. With bub snug as a bug in a matchy-matchy swaddle, it's safari style done just right.

---
Goosebumps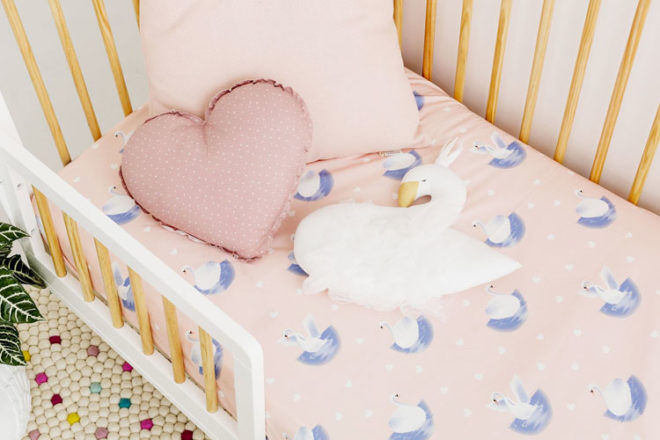 Goosebumps ($49): With prints cute enough to make you tingle, Goosebumps are pros at creating show-stopping sets for the nursery. The Swanning Around fitted sheet is a stunning mix of pink and purple for the ultimate little girl's bedroom.
"They have so many other fun designs too…LOVE." – Casey D

---
Sack Me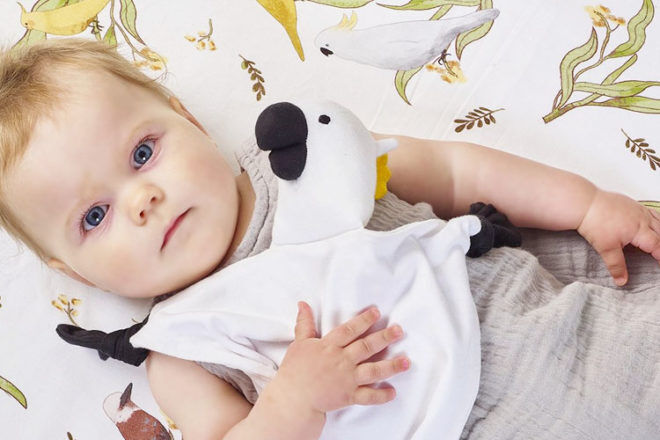 Sack Me Cot Sheets (from $39): Known for their seriously cool take on kids bedlinen (we're talking doughnuts and flamingos!), Sack Me have paired back their snazzy prints with a new neutral collection featuring Australian fauna and flora. The result is divine!

---
Kip & Co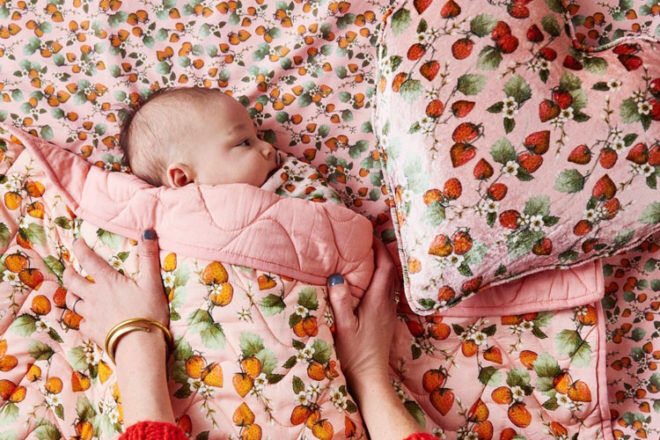 Kip & Co Cot Sheets (from $45): Kip & Co are masters of retro-chic prints and patterns. Their latest collection features Bouquet and Patch Strawberry – two lush prints with their unique stamp of fun and style. Pair with matching heart-shaped velvet cushion for a serious dose of sweetness.
"Kip and Co…The coolest sheets." – Louisa R

---
Pop Ya Tot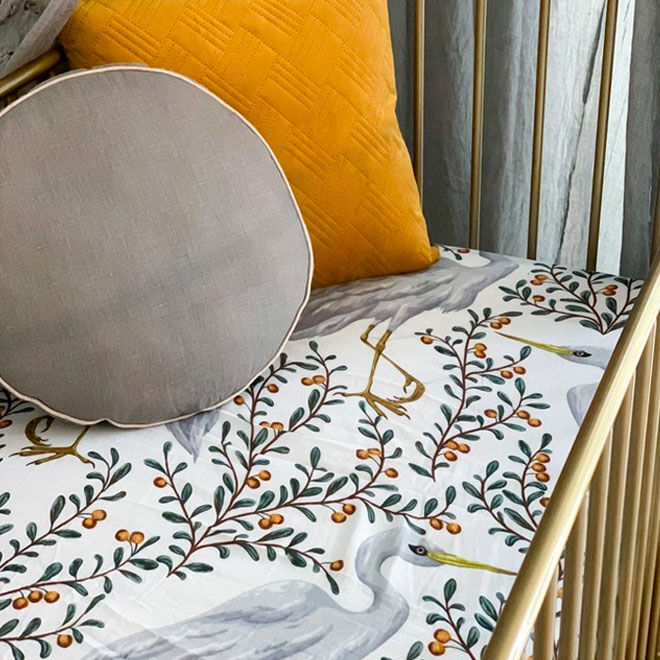 Pop Ya Tot Cot Sheets ($46.95): When your baby swaddles become so popular what do you do? You turn them into incredible cot sheets, that's what! Back by popular demand, these guys have taken their trademark fabric into baby bed linen and we couldn't be more thrilled.
"Pop ya tot just started doing their swaddles in cot sheets! So nice!" – Jaye C

---
Baby Luno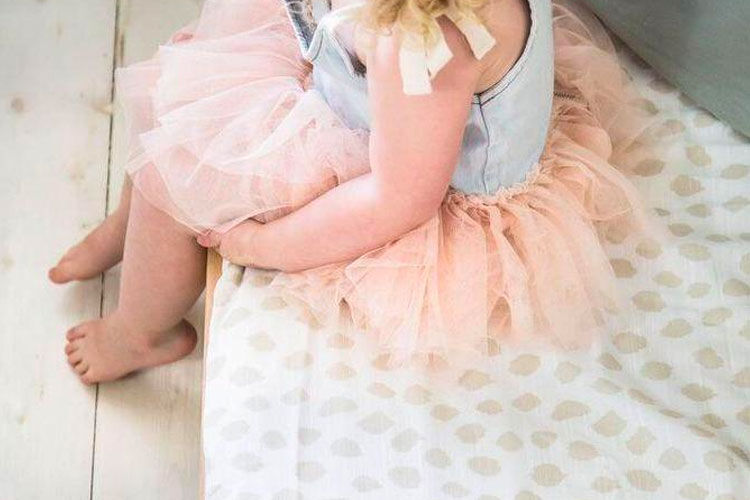 Baby Luno (from $49.95): With an aim to create a beautiful range of nursery bedding which is sensitive to babies skin, Baby Luno linen is 100% cotton or 100% bamboo. From gorgeous soft safari patterns to the more vibrant themed sheets, there is something for every little one.

---
I Love Linen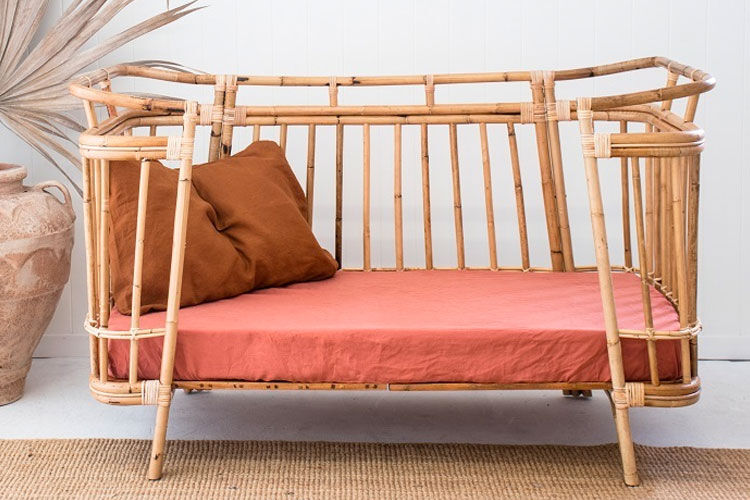 I Love Linen ($65): Woven from I Love Linen's signature French linen and dyed using non-toxic dyes, know that your little one is sleeping on 100% pure, natural fibres. Ultra luxurious and seriously stylish, they come in a range of on-trend, stonewashed colours.

---
Danoah
Danoah Cot Sheets ($69): Another Australiana themed collection, this soft Eucalyptus pattern is pretty as a picture and comes in two colour ways: grey or sage green. You can even get the entire set including quilt cover, pillowcases, bunting and more.

---
Luxe + Luna Linen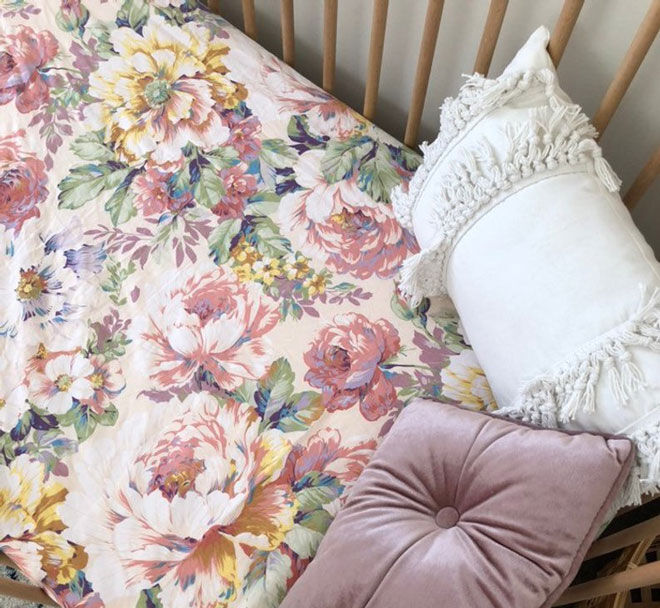 Luxe + Luna Linen (from $39.95): Handcrafted nursery and children's linen made in rural Western Australia, Luxe + Luna Linen offer a gorgeous range of cot sheets with vintage and retro floral flair.

---
McGee & Me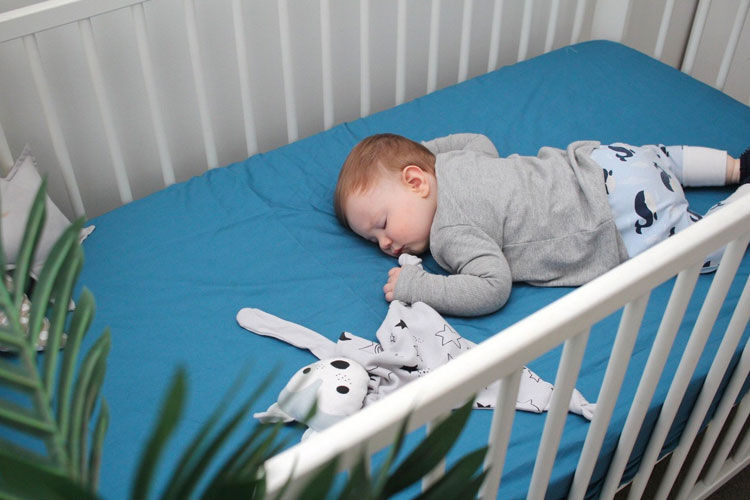 McGee & Me Baby cot sheets ($55): Add a splash of colour to your nursery with these bold, block-coloured cot sheets. Handmade from 100% cotton, there is a range of colours to choose from and custom orders are available.

---
Little Anouk Handmade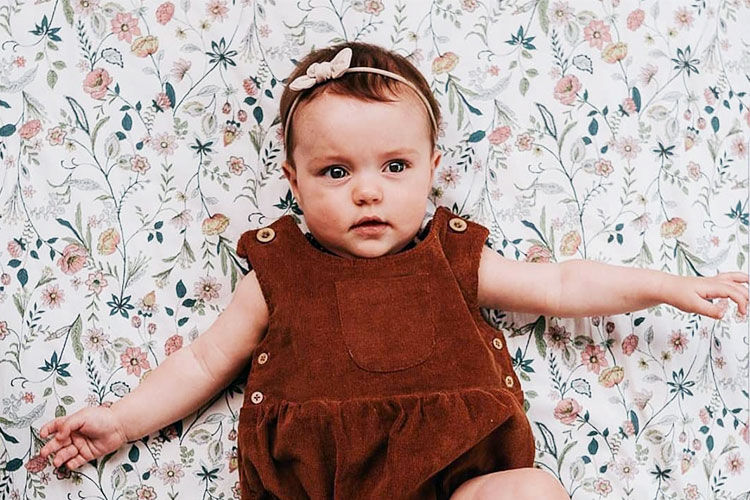 Little Anouk Handmade Cot Sheets ($29): On trend fitted sheets for little people, Little Anouk Handmade use carefully selected, fun and gorgeous fabrics for their range of cotton and linen bespoke cot and bassinet sheets. Too cute!

---
Pappiyon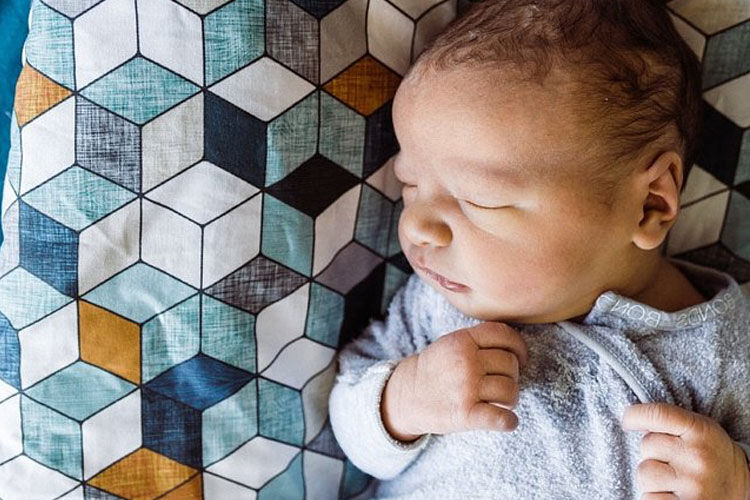 Pappiyon Fitted Cot Sheets (from $65): Melbourne based Pappiyon have a range of made to order designs to suit every taste. From strong geometric patterns to soft floral prints, quirky animals themes to tribal-inspired designs, they are all 100% cotton and finished beautifully with french seams.

---
Me & Baby Bird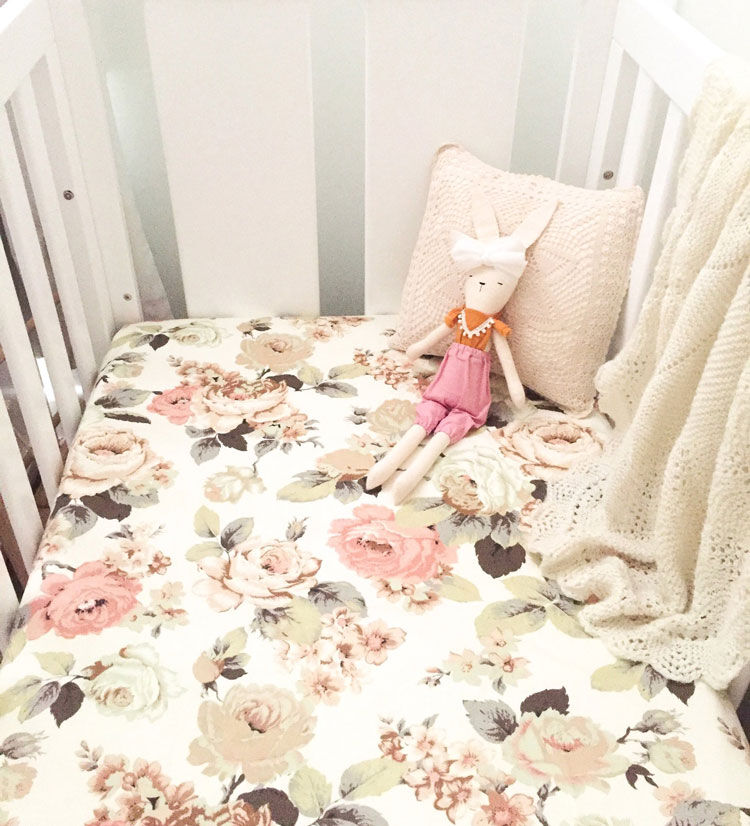 Me & Baby Bird ($25): The prettiest floral sheet sets we ever did see. Aussie made, Me & Maby Bird fitted cot sheets are handmade from 100% cotton with double stitched corner seams for durability and finished with french seams for quality.

---
The Next of Kin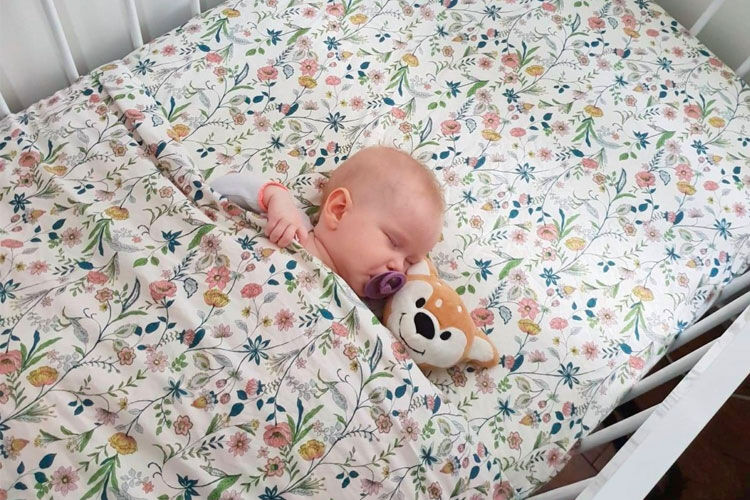 The Next of Kin (from $29): Hand made in Australia from carefully curated 100% cotton fabrics, these darling cot sheets can be styled to create a colourful and creative space. This botanical arrangement featuring beautiful blush pinks, teal, green, silvery tones and golden accents is just dreamy.

---
Finch & Folk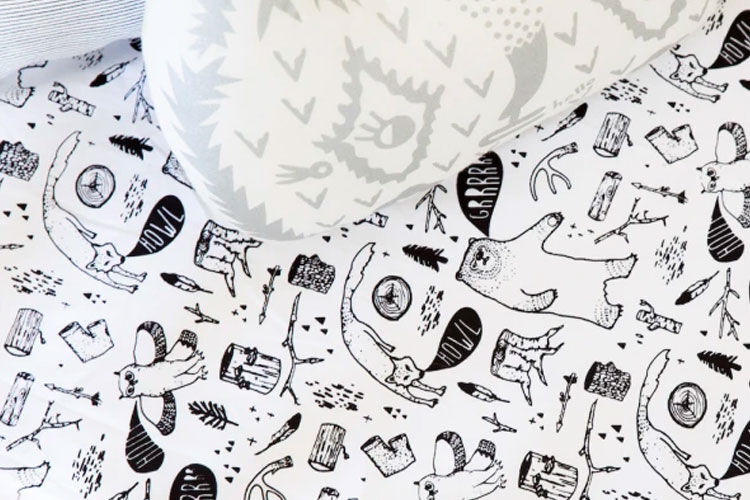 Finch & Folk Organic Fitted Cot Sheets ($55.50): We're wild for this monochromatic 'Wild Things' design full of animals and critters. Printed using eco-friendly inks, this GOTS Certified Organic Cotton fitted cot sheet is luxurious yet still machine washable. Brilliant!

---
Piper Bug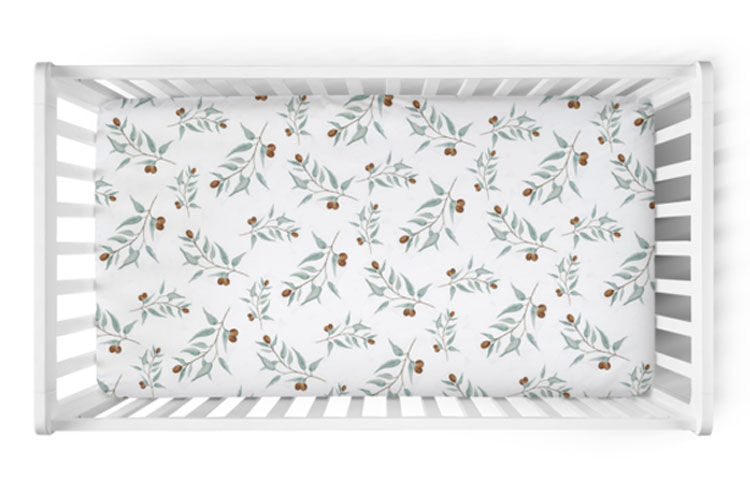 Piper Bug Cot Sheets ($39.99): Simply beautiful, the Ray Jersey cot sheet will compliment a unisex nursery perfectly.

---
7pm Linen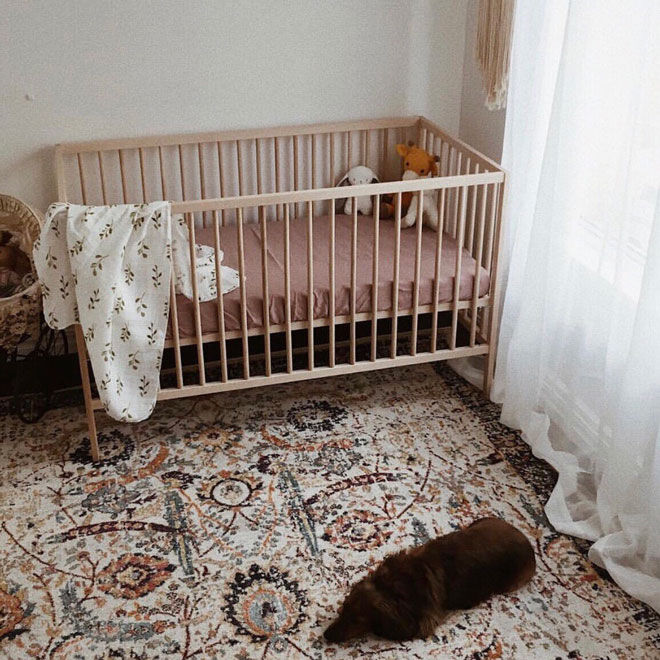 7pm Linen cot sheets ($79): Simplicity meets luxury with these 100% pure linen stone washed cot sheets. Gentle, soft and safe to keep your bubs calm and comfortable.

---
Continue your search for the best cot sheets
Searching for the best cot sheets and still not sure if any of these are right for you? Continue your search online by jumping into one of our closed Pregnancy or Baby groups and ask thousands of other Australian mums what they recommend – 'What to buy' is the most talked about topic, followed by MIL vents!
Click below and join your group today!