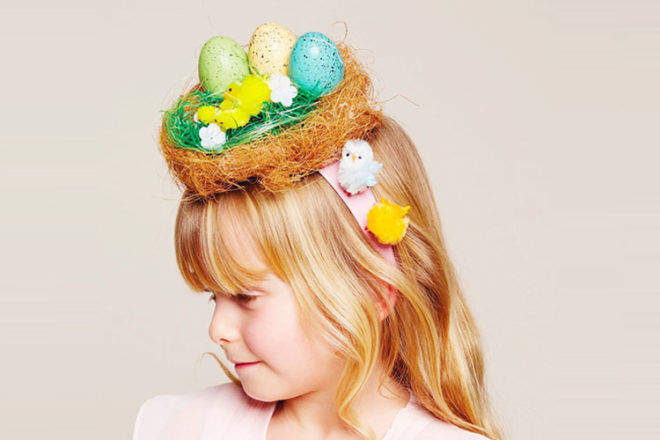 With Easter is just around the corner it's time to start warm up the glue gun, hunt down the craft box and start pinning your favourite Easter bonnet ideas.
Easter bonnets have come a long way from the garish and somewhat hilarious headpieces our parents once dressed us in. Now, the Easter parade is a chance for kids and parents to showcase their creative flair all while having a little fun, of course.
Here are 14 Easter bonnet ideas for you and the kids to make at home.
Nature Easter Bonnet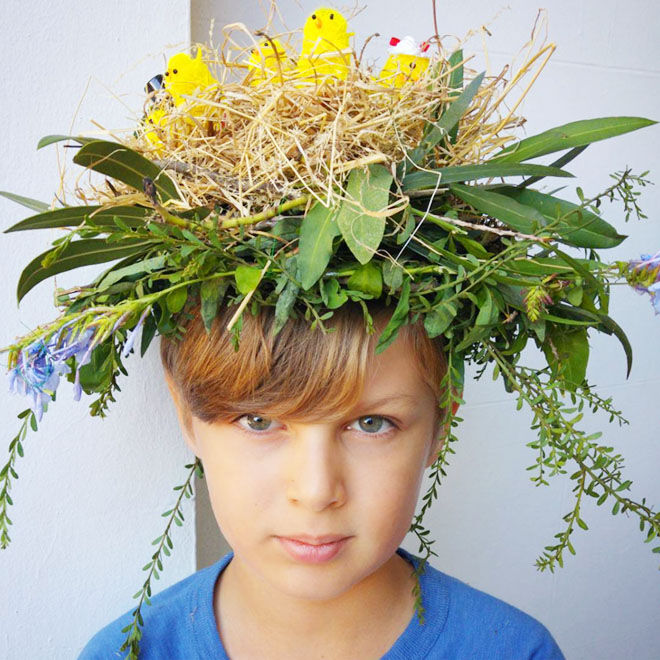 Hunt for materials as well as eggs this year – it's amazing what you can make with your outdoor finds! (via @spot_the_g_boys)
Easter Floral Crown
A cute and contemporary take on an Easter crown. So pretty! (via No Rest for Halleigh)
Bumble Bee Easter Parade Hat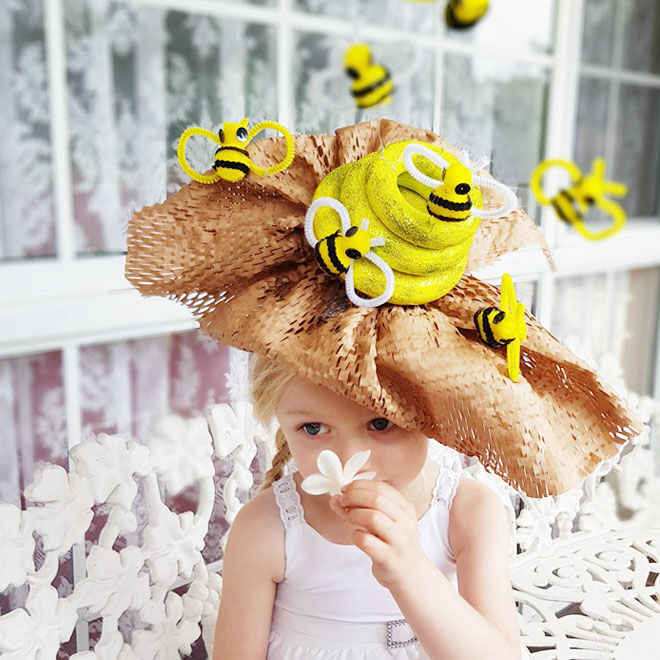 The Easter parade leaves kids buzzing with excitement and this is the perfect Easter bonnet for it. (via Now That's Peachy)
Easter Egg Crown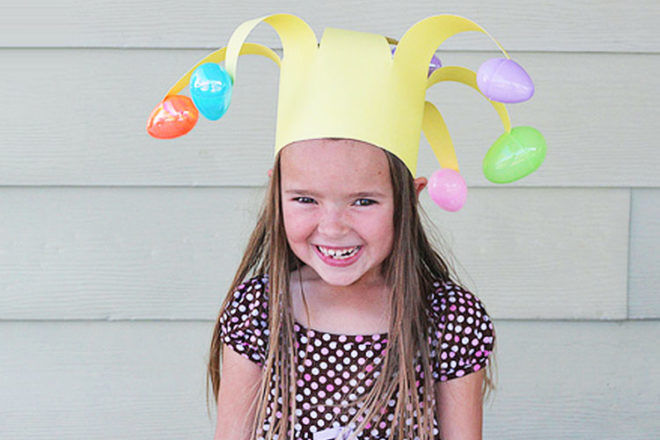 A simple Easter bonnet that the kids can help make at home. Paper and plastic eggs – done! (via Alpha Mom)
Delicate Easter Bonnet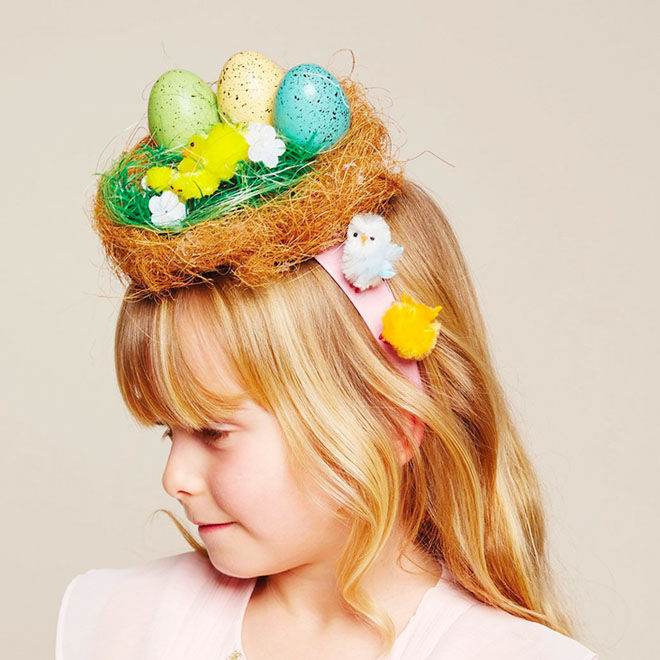 A dainty and delicate Easter headband your bunny will love to wear. (via Children Salon)
Flower Easter Bonnet
Foam flowers make for a field of dreams with this colourful creation. (via Hobby Craft)
Easter Bunny Hat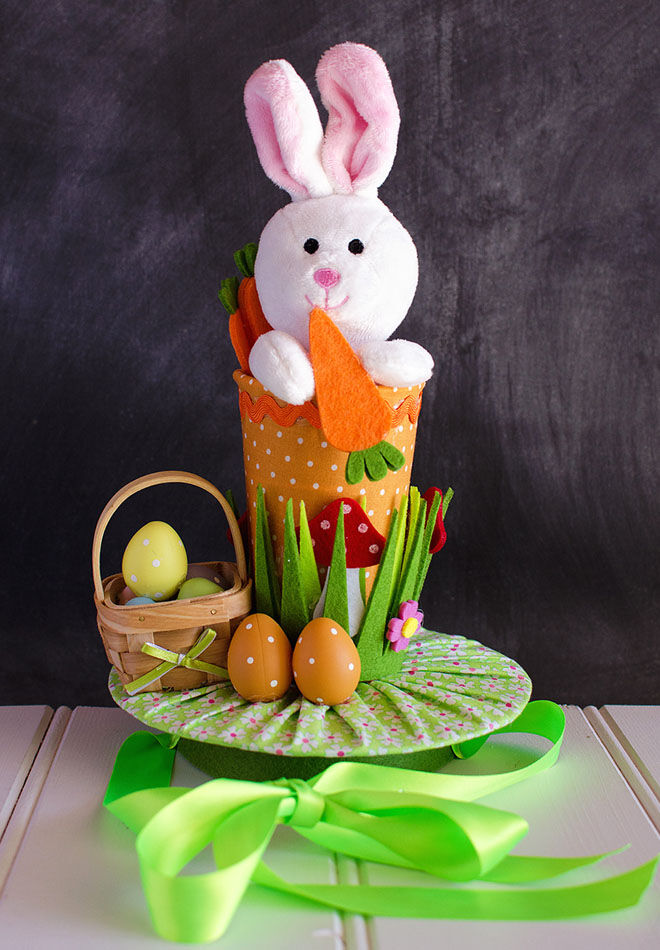 Popping up to say hello, the Easter bunny tags along with his loot in tow. (via Bright Star Kids)
Traditional Easter Bonnet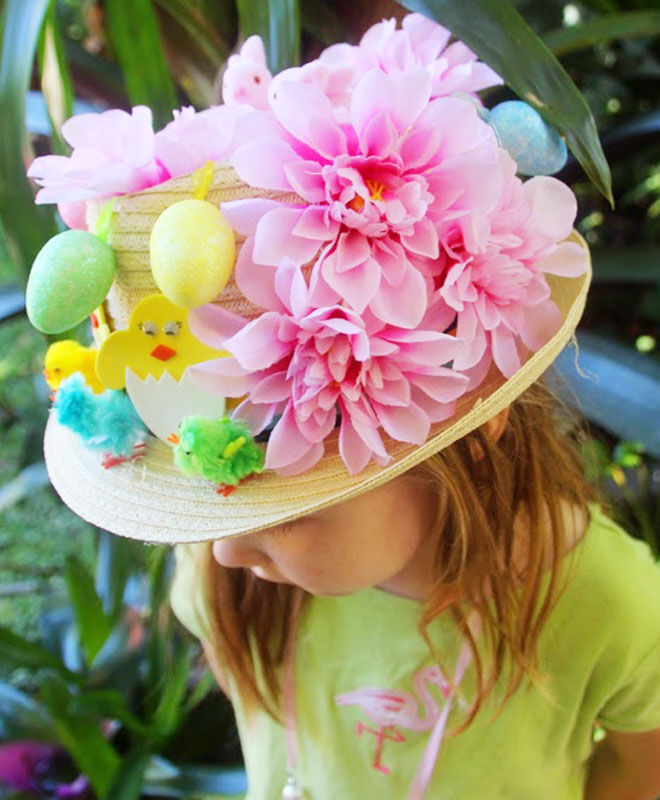 Eggs, tick. Flowers, tick. Chicks, tick – Easter essentials are all here! (via At Home with Ali)
DIY Bunny Party Hat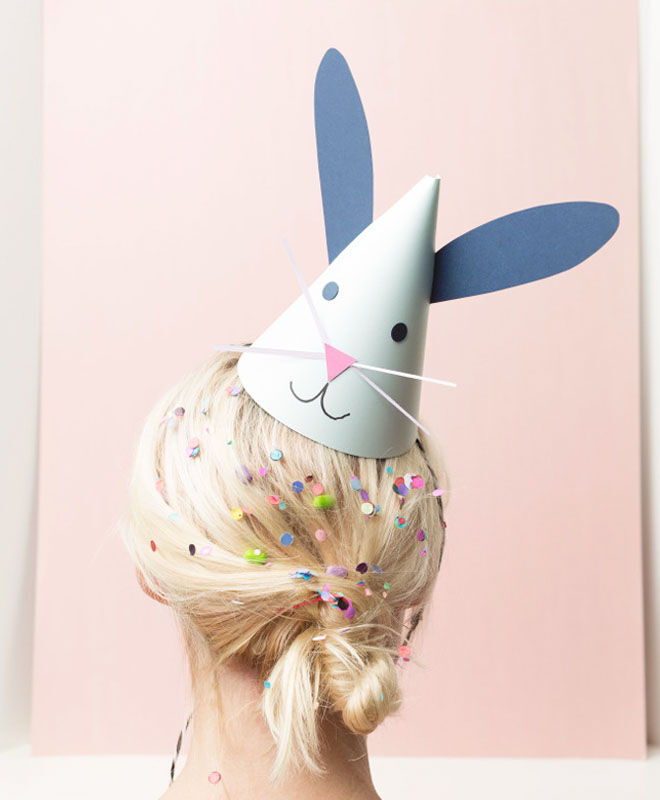 A gorgeous bunny party hat the kids can wear to the parade and straight to Easter brunch. Divine! (via The House that Lars Built)
Spring Easter Bonnet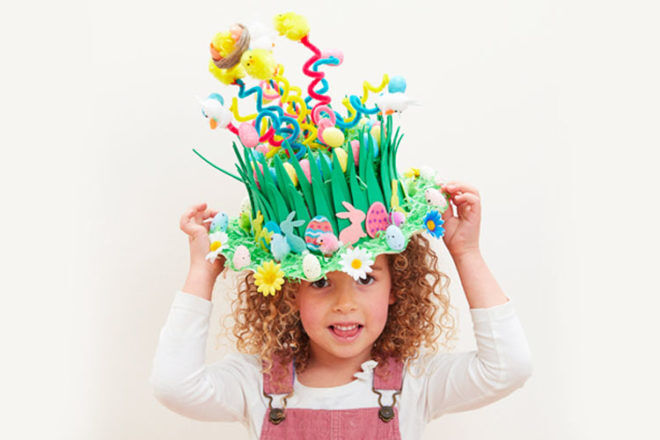 Getting crafty with all those colourful pipe cleaners is bound to put a spring in their step. This kiddo is Easter ready! (via Hobby Craft)
Birds Nest Easter Parade Hat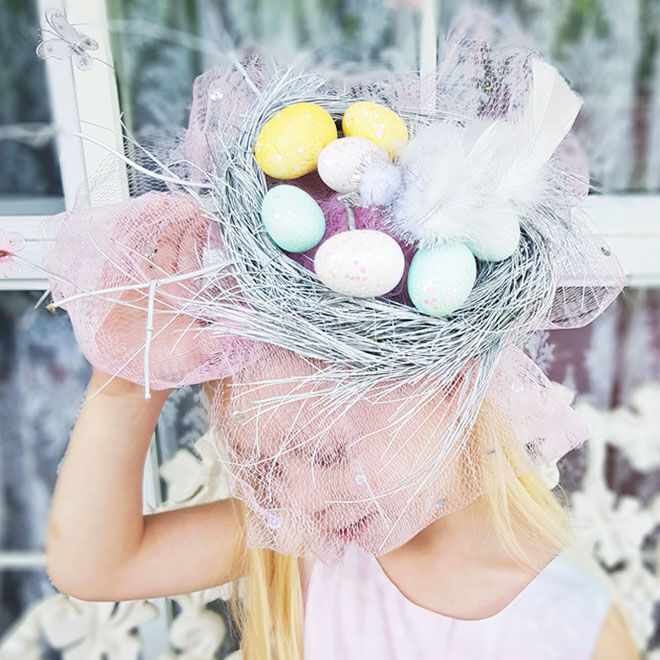 A birds nest never look so pretty! Sequins and pink tulle add a feminine touch to this beautiful Easter bonnet. (via Now That's Peachy)
Chick Easter Bonnet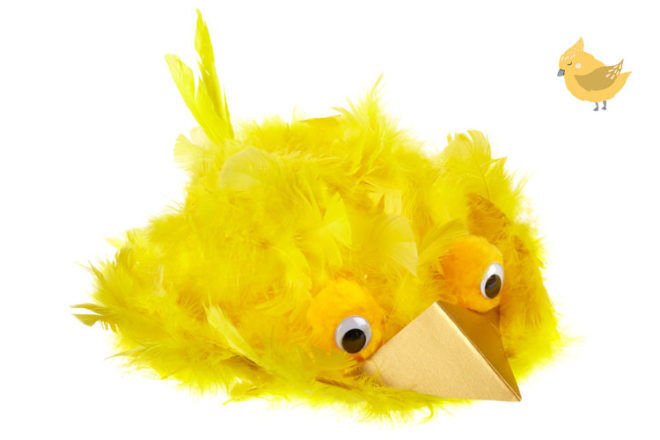 You'll need a lot of feathers and a lot of patience but this fluffy little number is totally worth it. (via Hobby Craft)
Easter Meadow Bonnet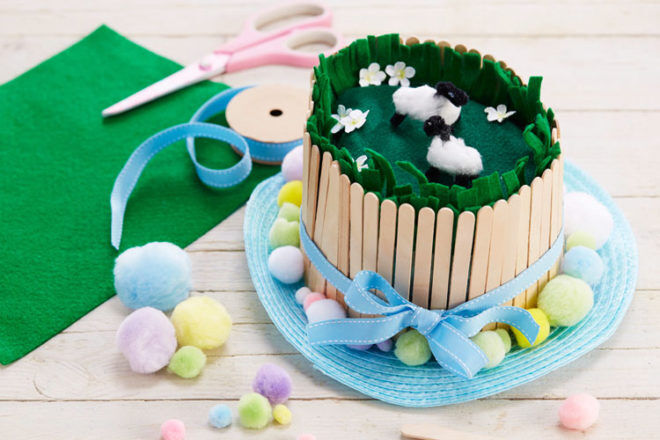 Take the darling little lambs along for the ride with this lovely Easter meadow bonnet. (via Hobby Craft)
Cream Egg Easter Bonnet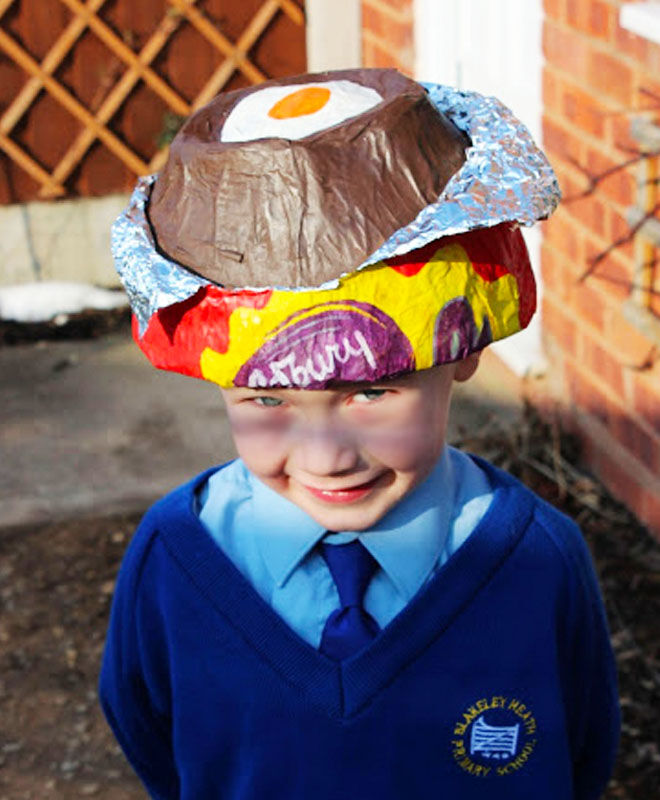 The funniest Easter bonnet we ever did see! A guaranteed show-stopper. (via The Wild Things).
Make your own funny Easter bonnet by following the tutorial below…
---
Read next …
On the hunt for more cracking Easter ideas? From yummy Easter recipes to easy Easter crafts, we've got your celebrations covered. Here are just a few of our faves:
Ask other mums …
Thinking of what you can do to celebrate Easter with your little ones this year? Join one of the closed Mum's Grapevine groups and share ideas with thousands of other Australian mums.
Click below to join your group today!