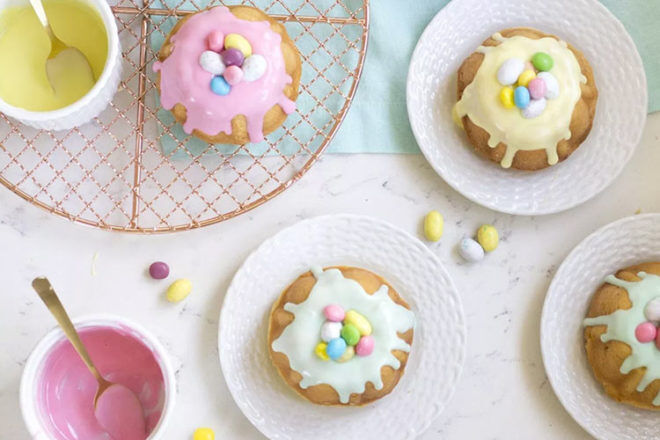 There's no doubt about it – Easter is a haven for little bunnies with a seriously sweet tooth. But what about us bigger kids? Rather than tearing open your kiddo's Easter stash, we've hunted down a smorgasbord of delicious Easter desserts for you to whip up at home and share with (or hide from) family and friends.
Here are 24 crazy good Easter desserts.
Cream Egg Rocky Road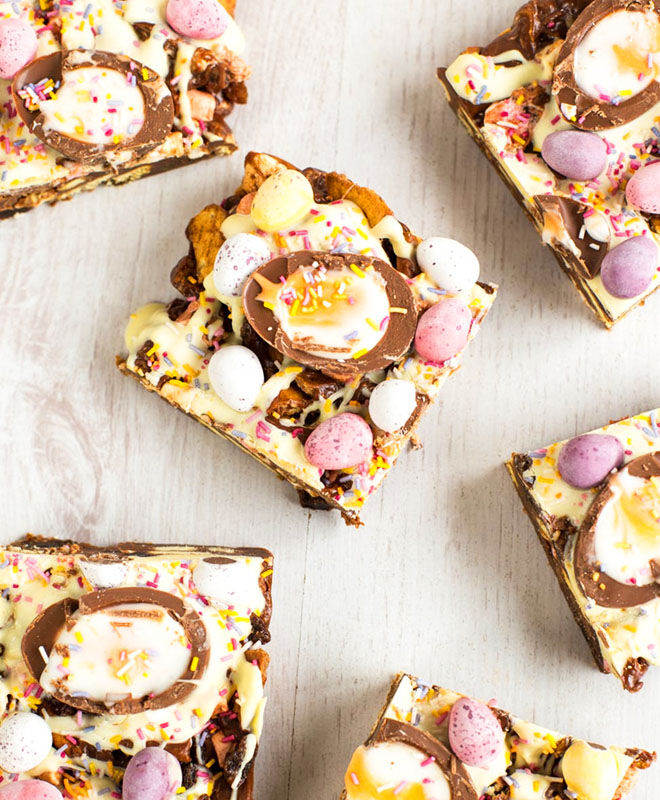 Three of our favourite things combine to make one helluva Easter treat. YUM. (via Brit)
Carrot Patch Pudding Cups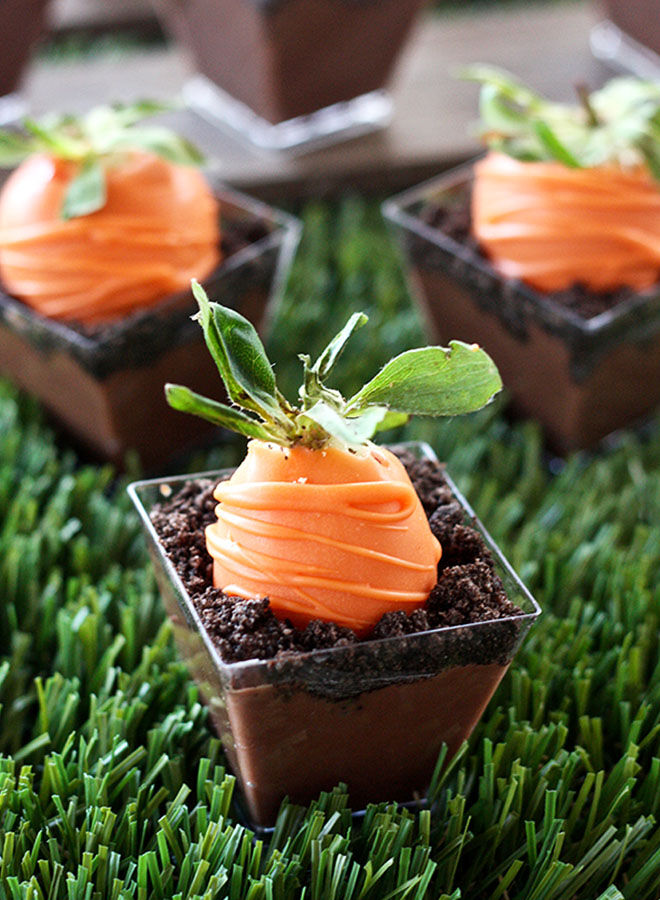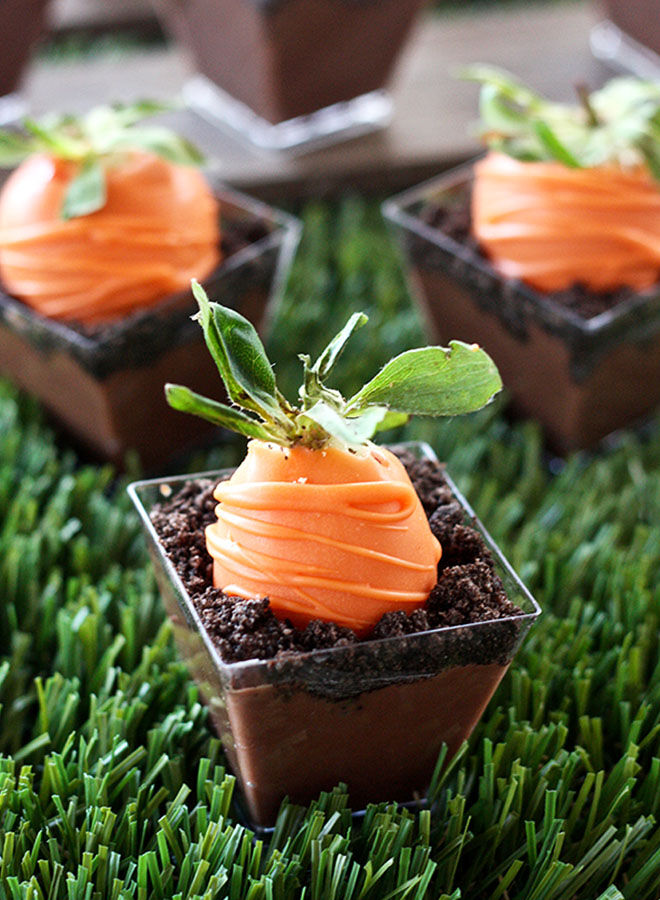 A cute dessert for kids and a tasty treat for adults. What more could you want? (via Erica's Sweet Tooth)
Speckled Coconut Cake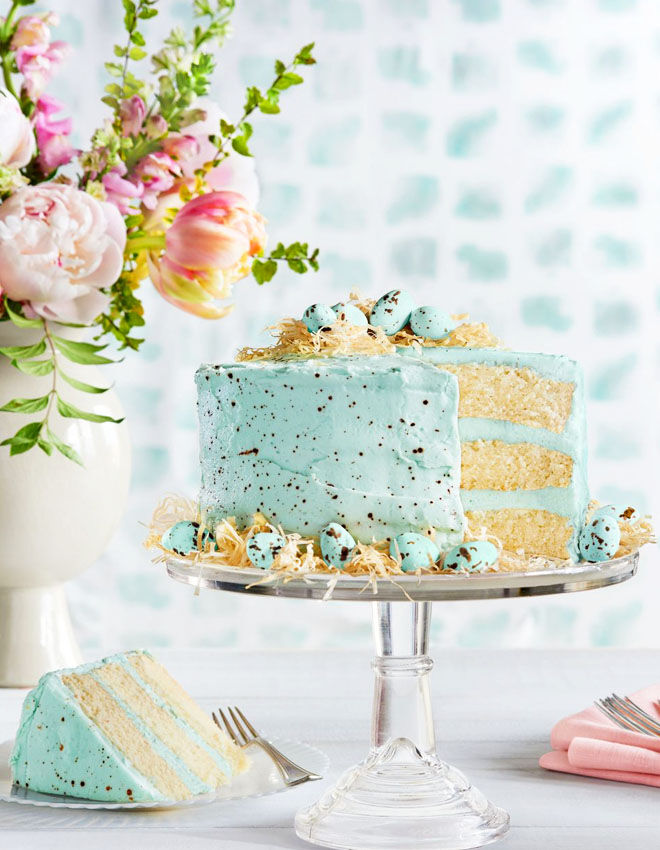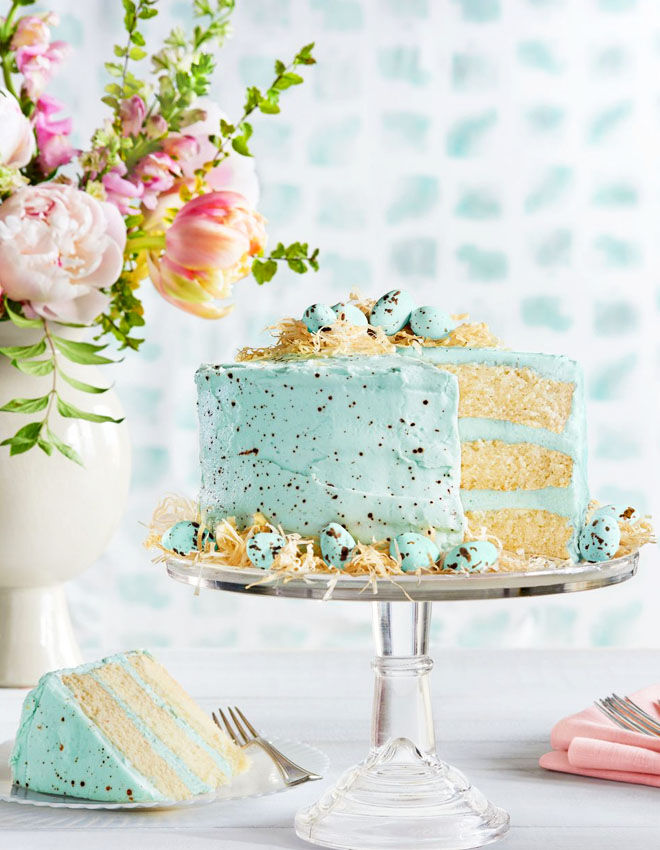 Layers of fluffy, light sponge are sandwiched with blue coconut buttercream for this epic Easter dessert. Pass the fork! (via Country Living)
Easter Surprise Cake
A clever (and scrumptious!) way to keep the kids at the table this Easter. (via Delish)
Ombre Easter Cake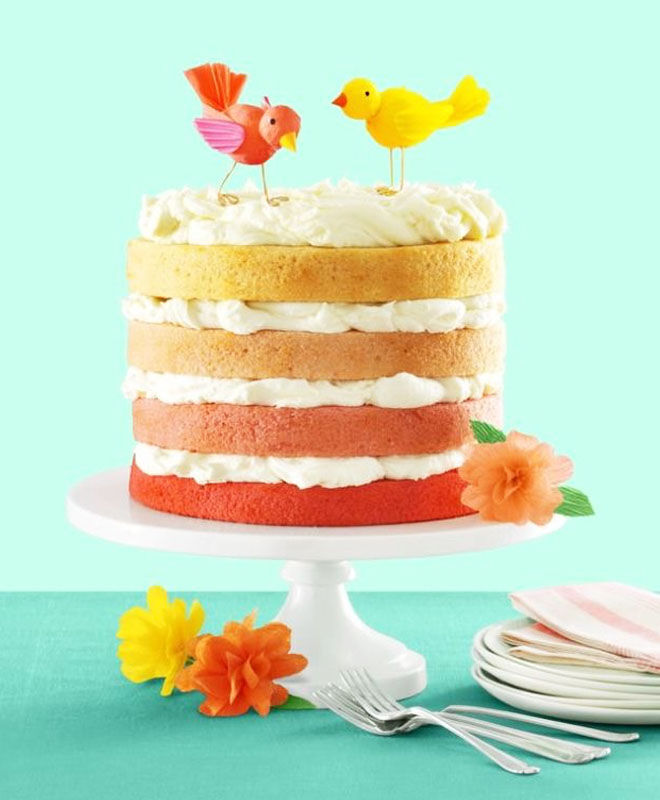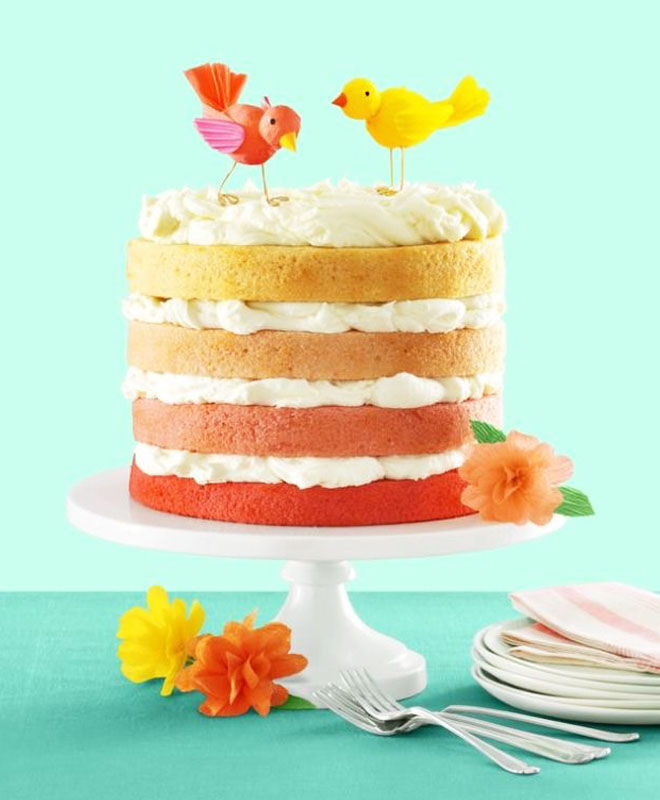 Pretty as a picture, this ombre creation is almost too cute to eat. Almost, guys. We said almost. (via Woman's Day)
Fun Easter Fondue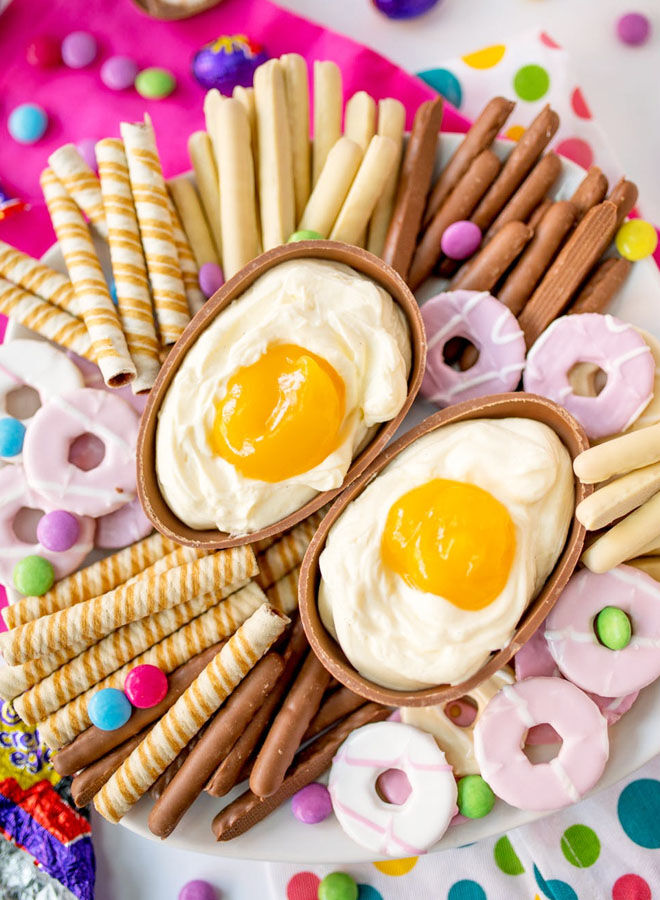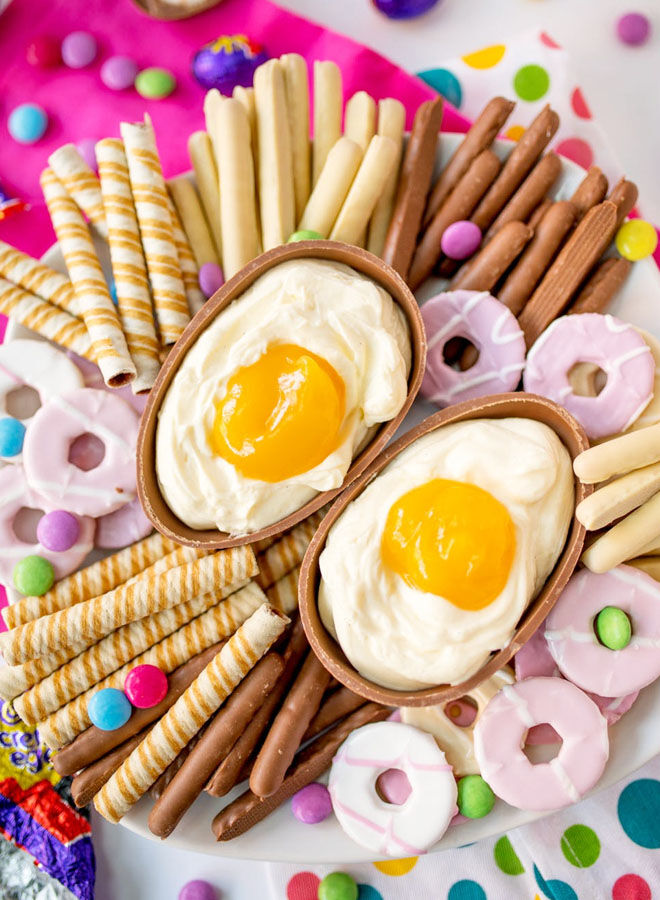 Forget the cheesy fondue of the 1930s, this Easter it's all about the sweet stuff and we couldn't love it more. (via Brit)
A Clever Easter Cake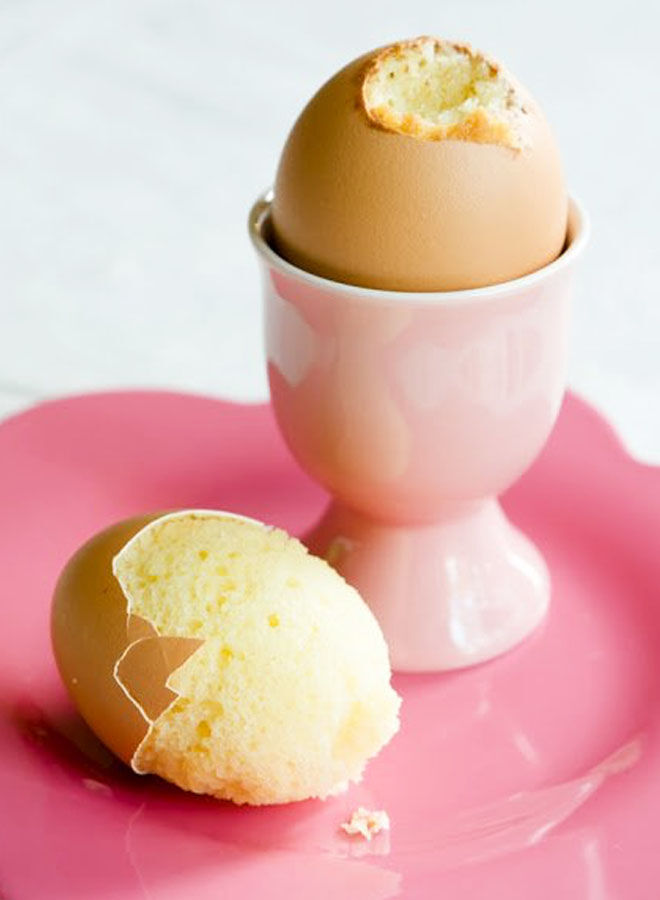 Play a little trick on your guests this Easter and serve a dessert they'll remember forever. (via Cupcake Project)
Jello Easter Eggs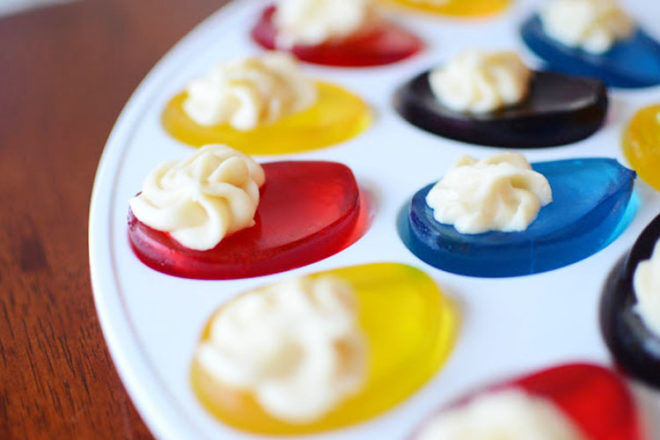 There's no need for chocolate when there's jelly to be had. Pour into oval-shaped moulds, chill and top with a bunny tail of whipped cream. Simple! (via Butter Yum)
Surprise Mini Easter Bundt Cakes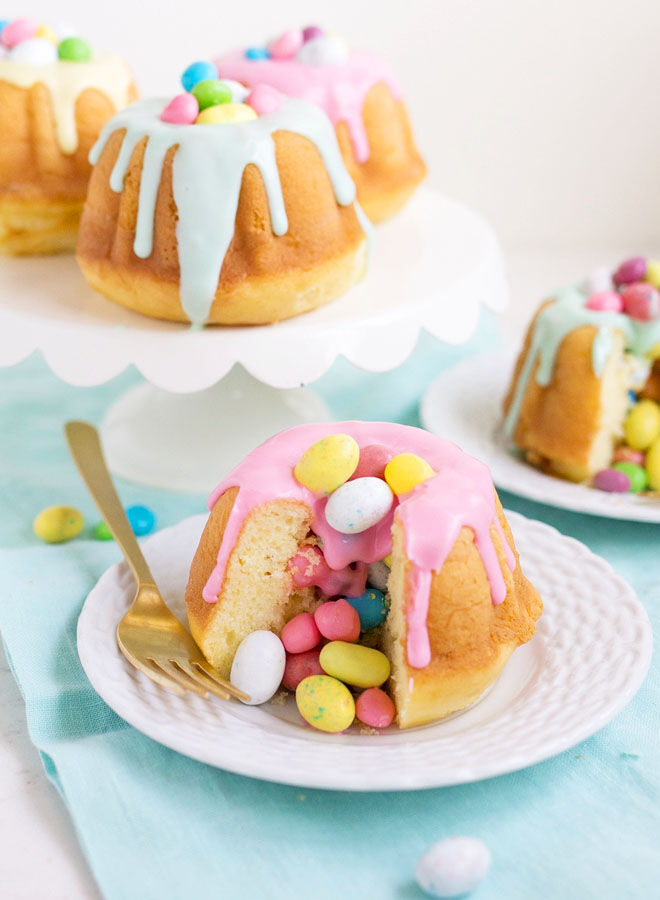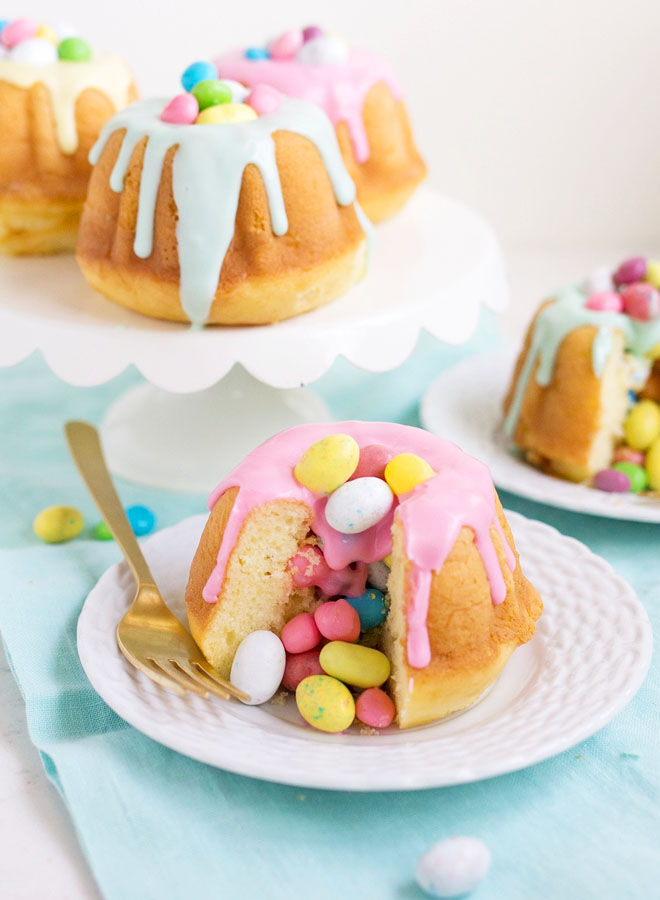 A mini Easter cake with massive WOW factor. We're swooning over these darling little bakes. (via Freutcake)
Easter Bunny Hug Cookies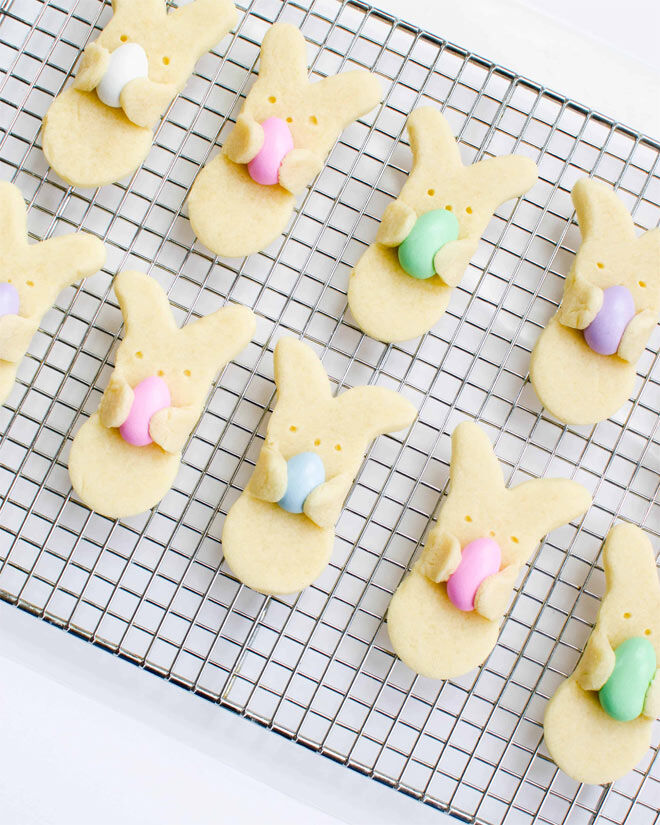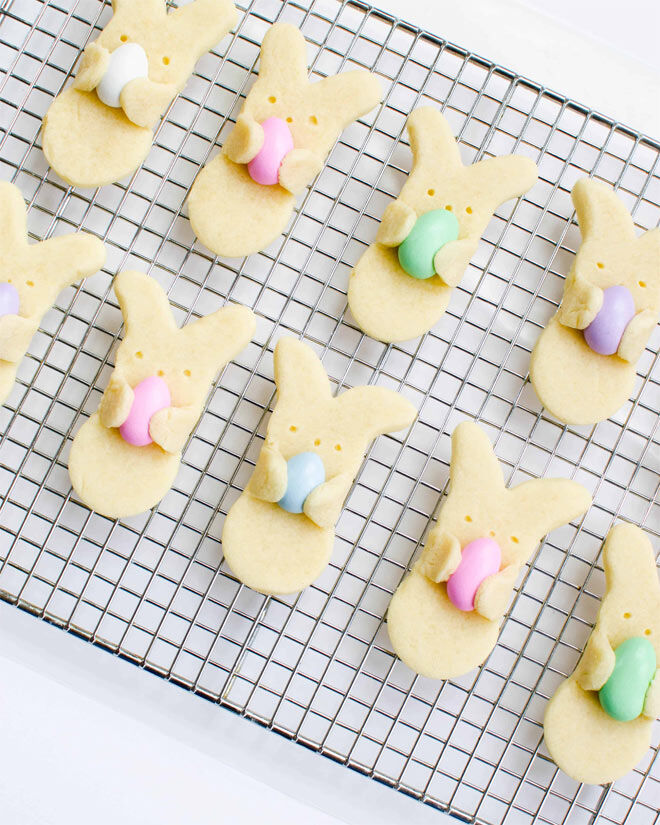 A brilliant biscuit recipe to get the kids hopping into the kitchen. (via Fun-Loving Families)
Carrot Coconut Bunny Loaf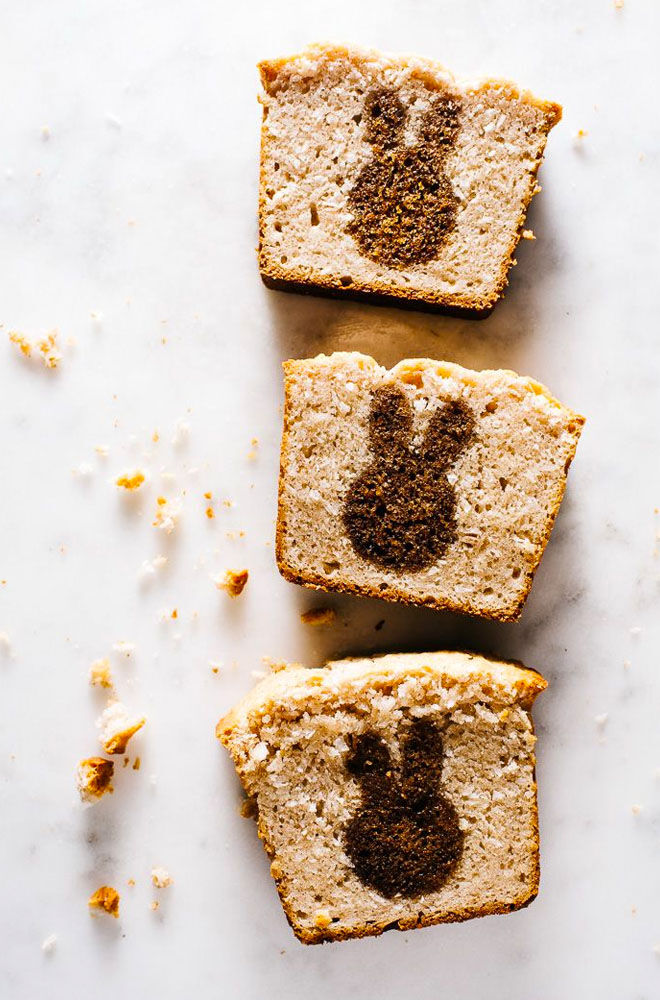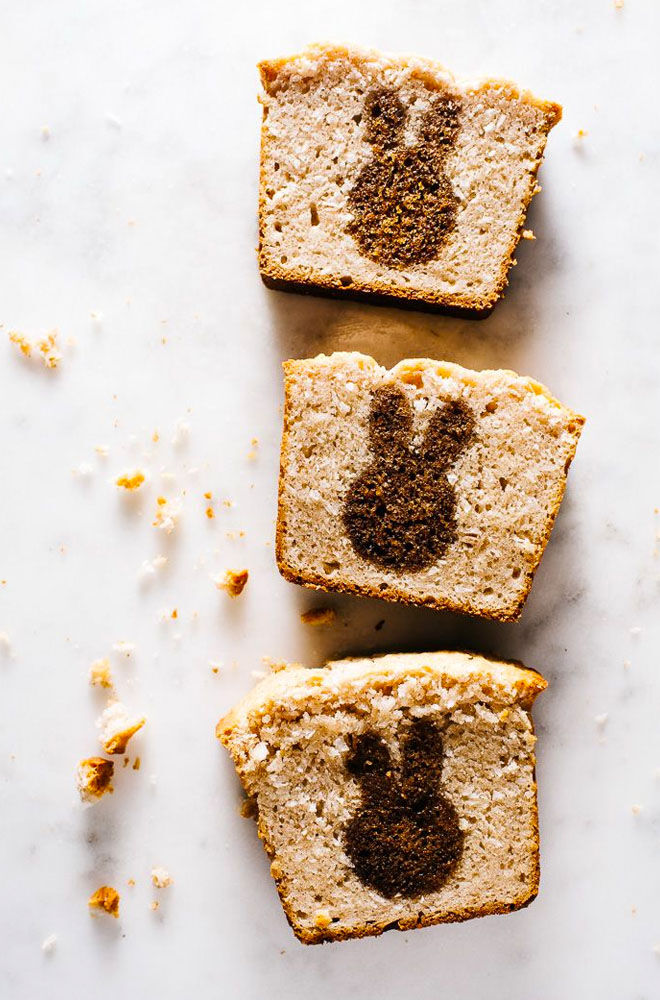 Oh my! Give guests a sweet surprise with every slice of this delightful loaf. (via I Am Food Blog)
Checkerboard Cake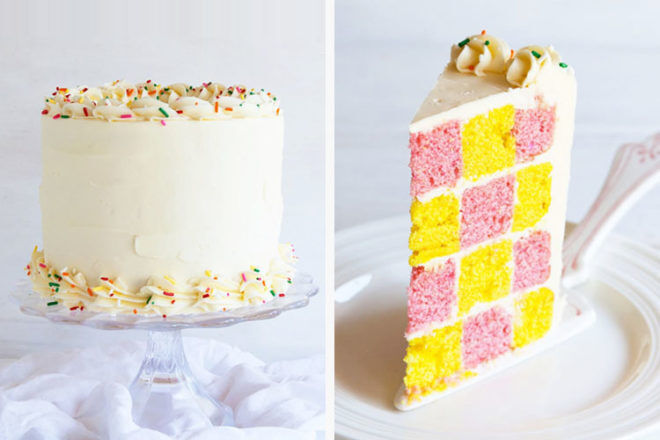 Thought you had an incredible Easter dessert idea? Well, checkmate. (via Brit)
Easter Truffles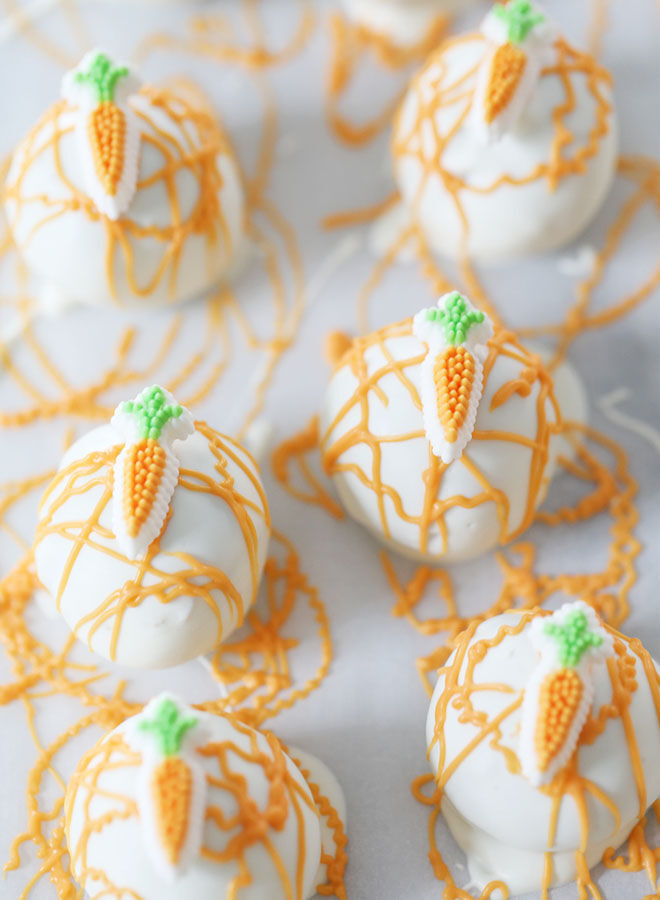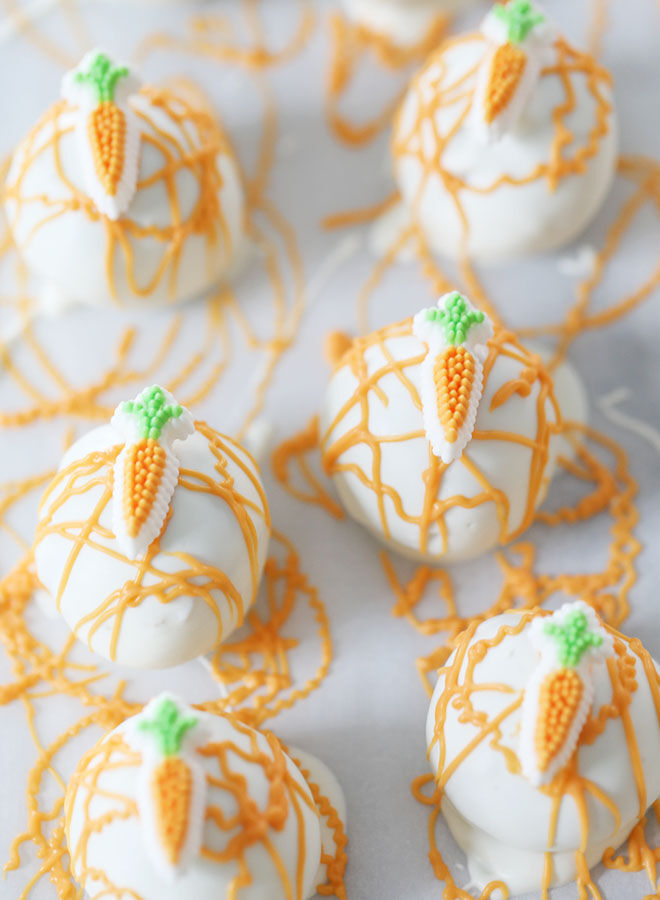 If an indulgent dessert isn't really your thing, these tasty morsels are sure to hit the spot. (via Inspired By Charm)
Easter Bunny Bundt Cakes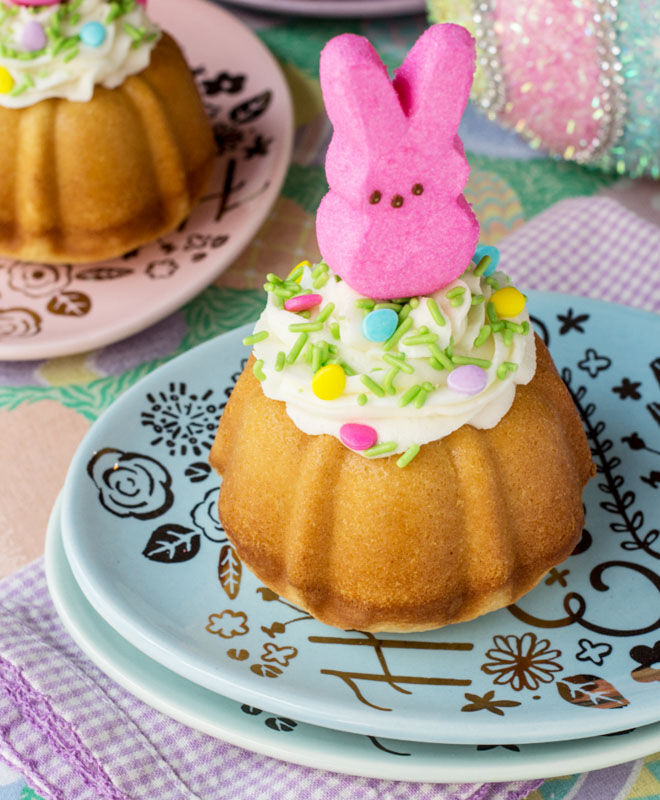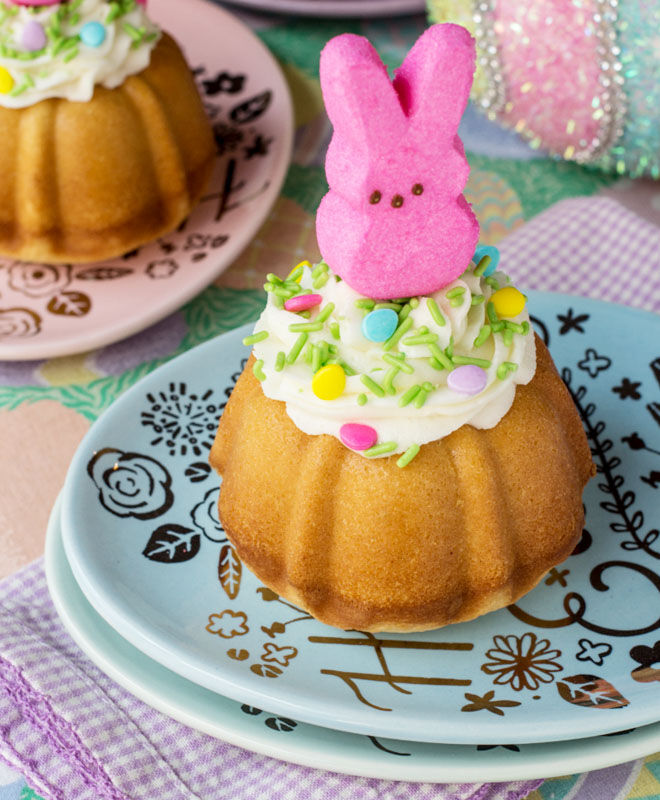 So simple, so cute! Get the kids involved with decorating these fun Easter cakes to make them even more special. (via Young at Mommy)
Chocolate Covered Carrot Strawberries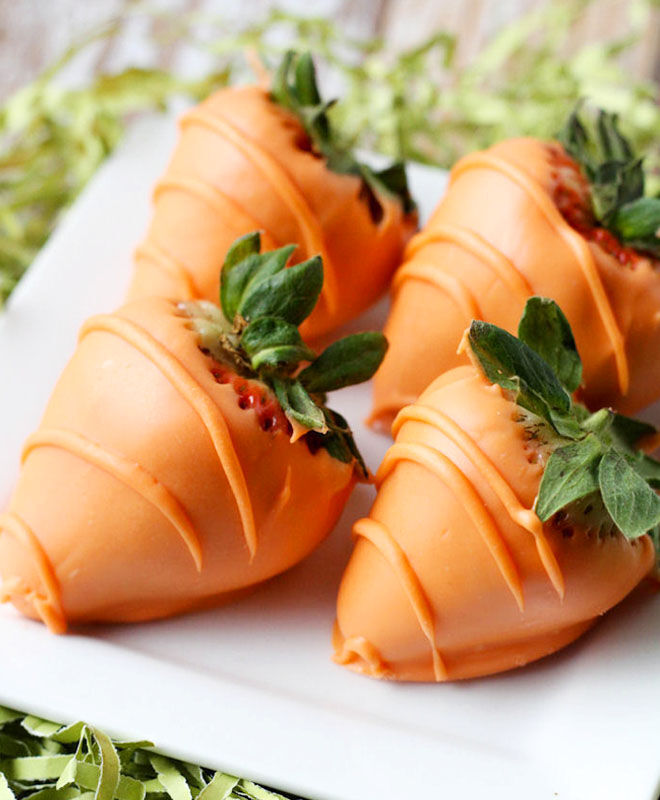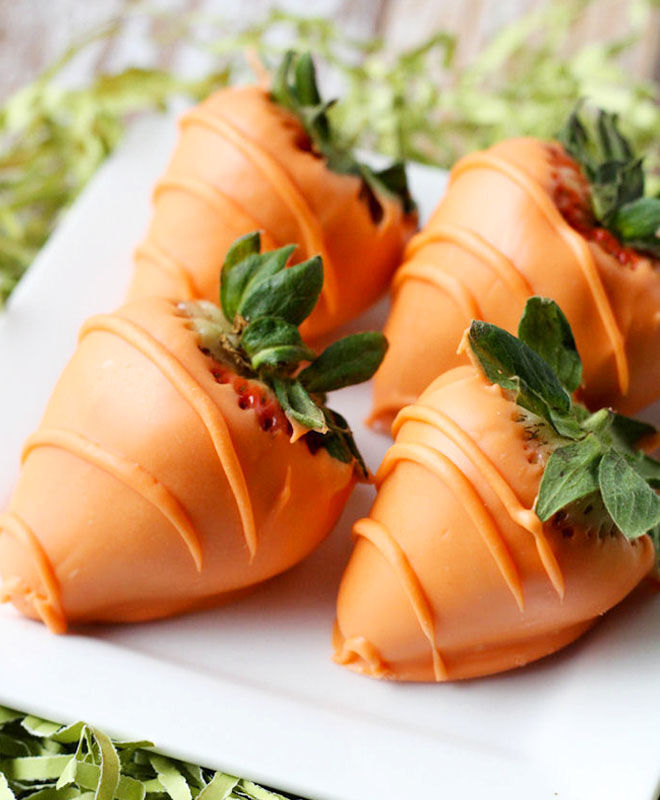 Have you ever seen a strawberry look so Easter-y? If it's the only carrot your kiddo eats this week we won't tell anyone (promise). (via Lil Luna)
Easter Carrot Cake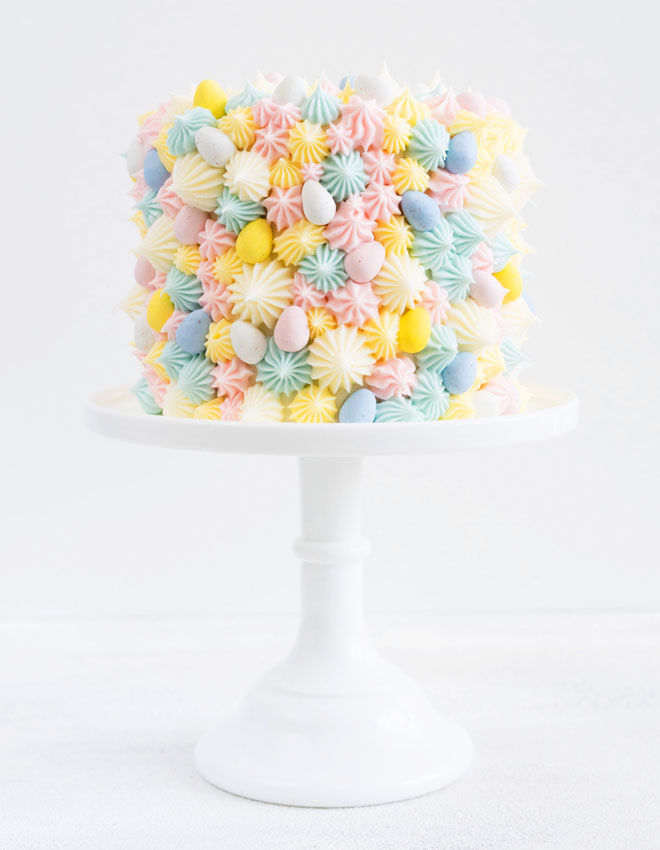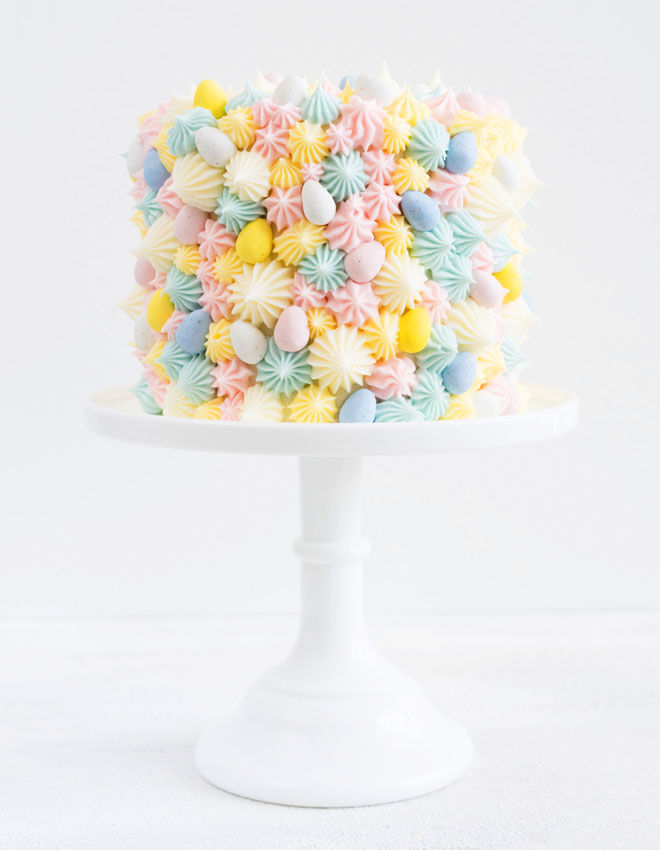 Underneath the colourful cream cheese icing and chocolate mini eggs lies a delicious carrot cake waiting to be devoured. The only problem is, you have to eat them to get there… (via Cloudy Kitchen)
Butterscotch Haystacks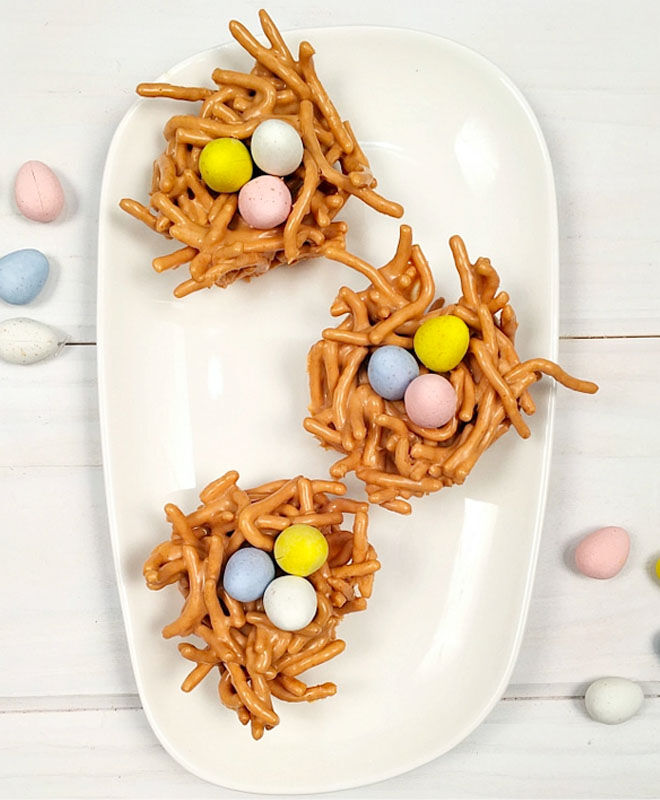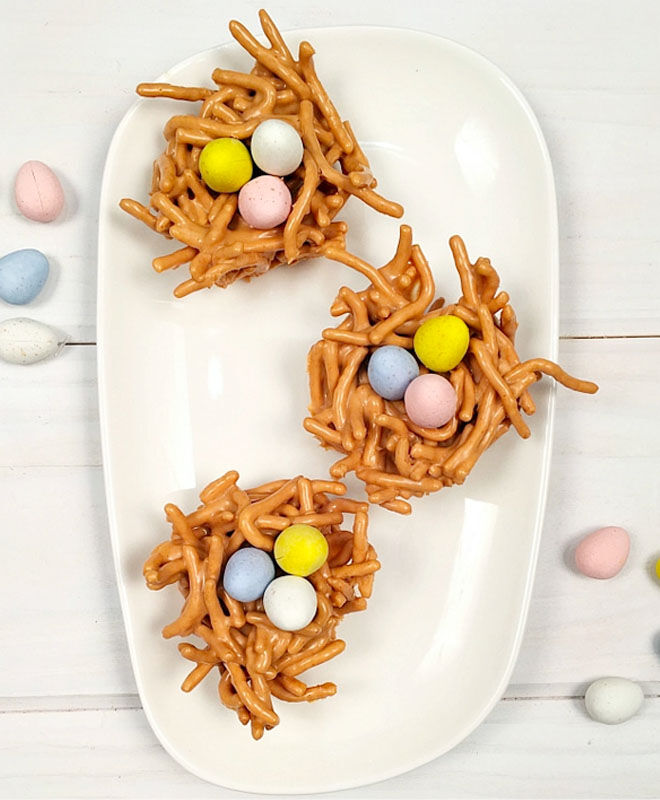 With only four ingredients it doesn't get much easier than this simple Easter dessert. (via The Typical Mom)
No-Bake Easter Cheesecake Jars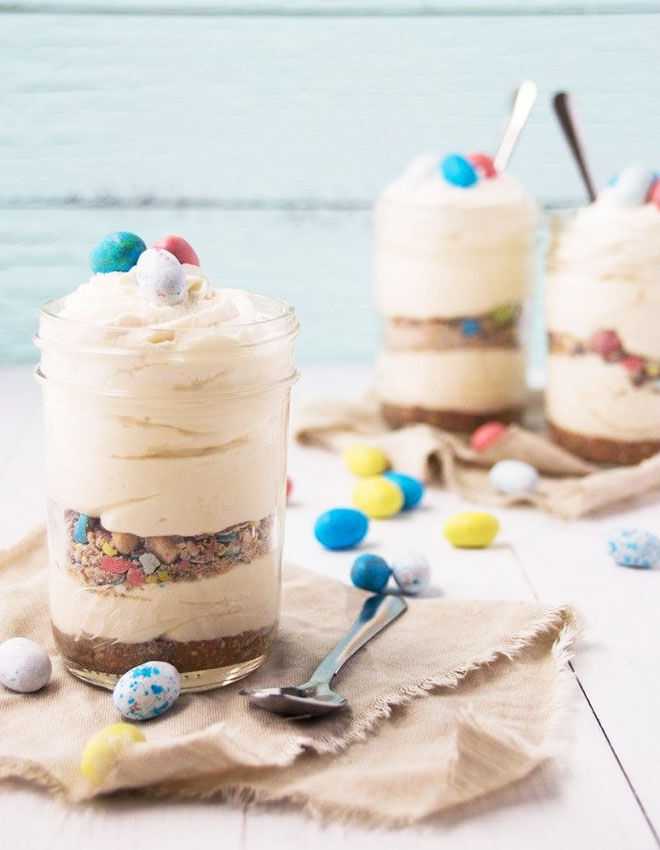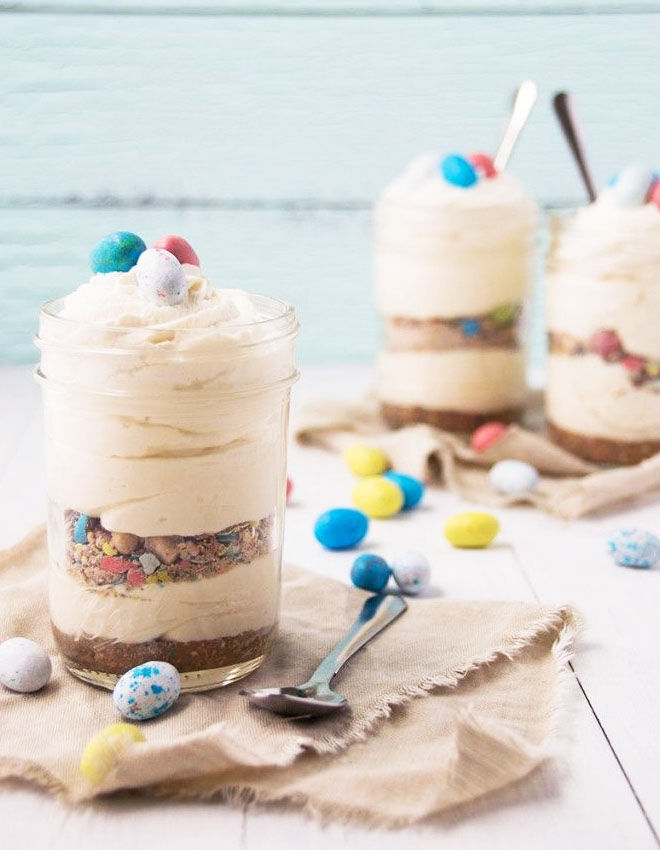 An individual cheesecake can only mean one thing – no sharing. Hurrah! (via Pinterest)
Cheesecake Filled Chocolate Eggs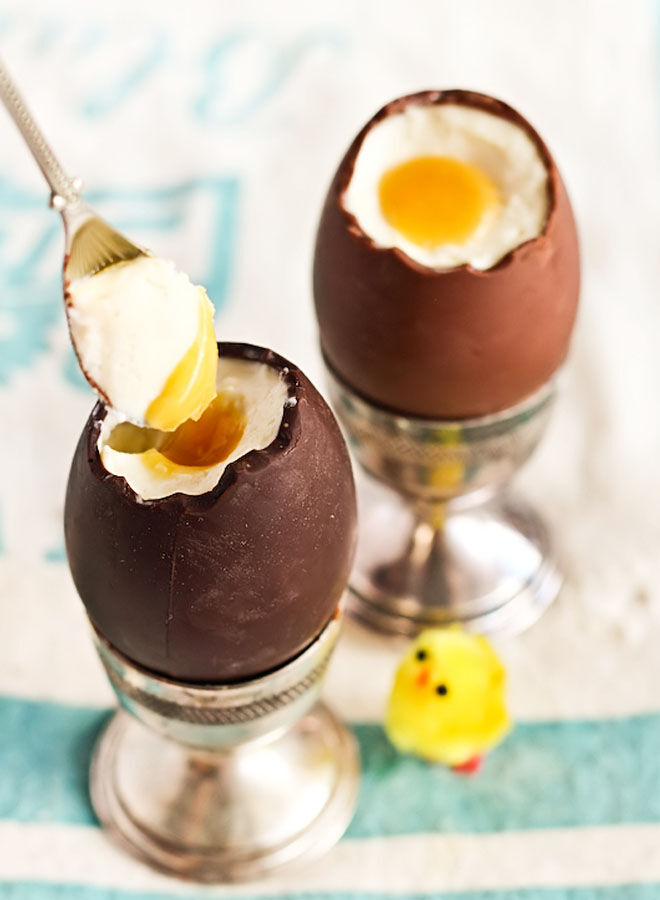 These clever creations will play a trick on your mind and your tastebuds. (via Raspberri Cupcakes)
Easter Nest Cake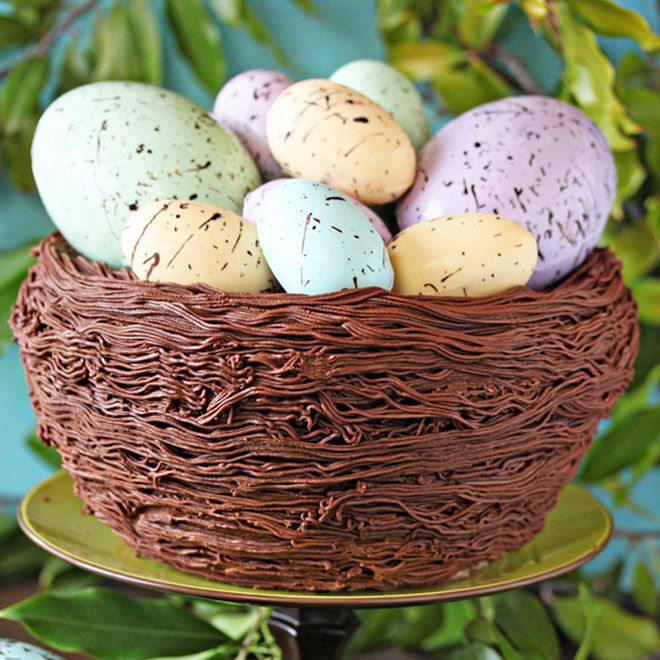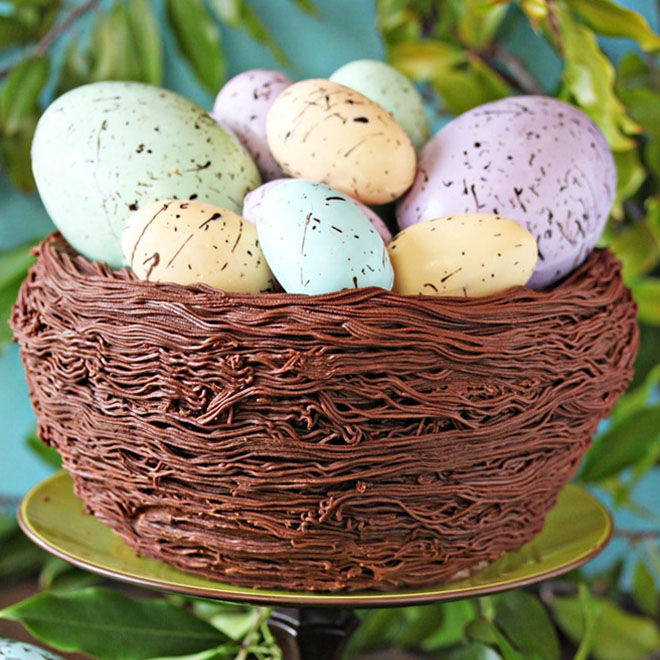 From the layers of dense devilishly-good chocolate sponge cake to the heavenly dark chocolate buttercream, it's best you don't overthink this one and just dive right in. (via Sugar Hero)
Easter no-bake miniature cheesecakes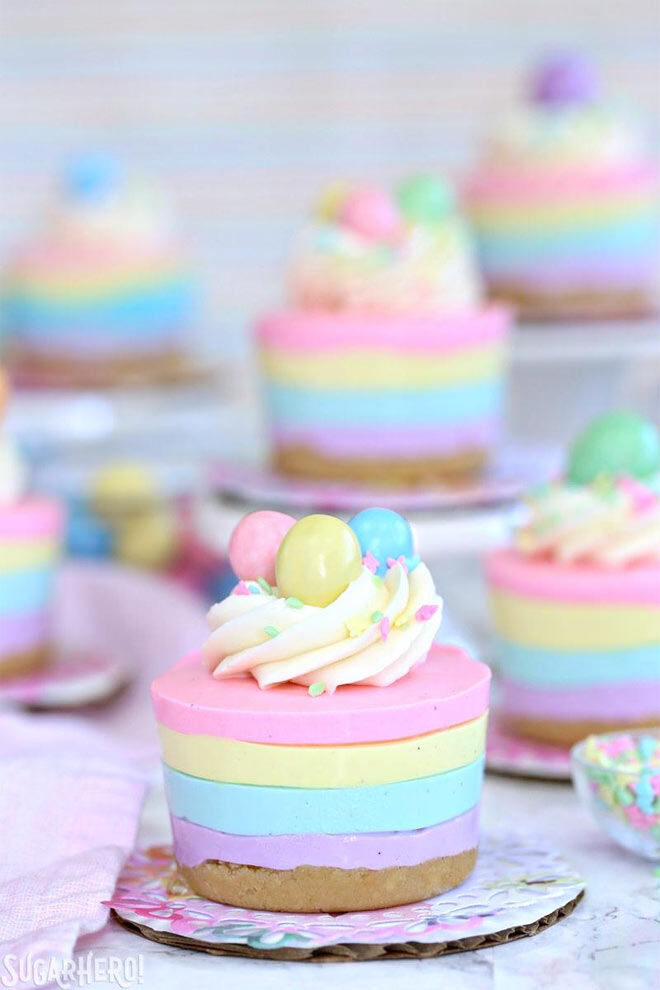 A colourful creation for a colourful celebration. These pastel striped cheesecakes may just top our Easter desserts list. Did we mention there's no baking involved? Winning! (via Sugar Hero)
Coconut Bunny Cake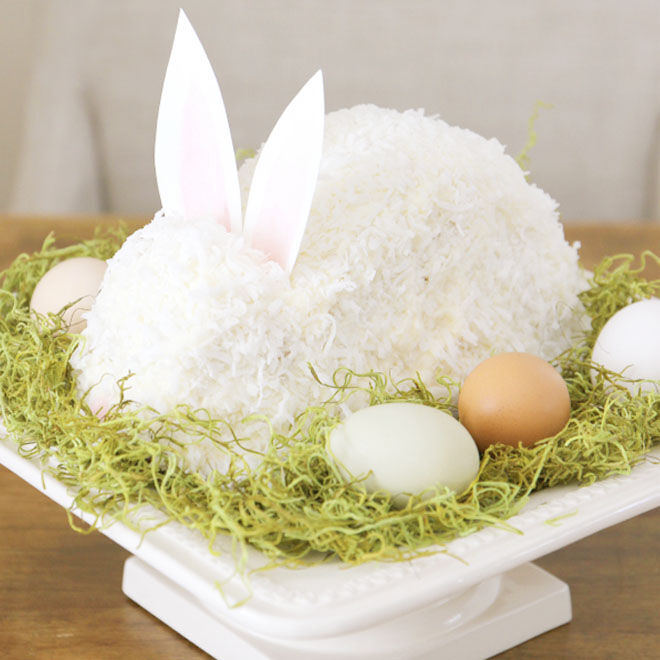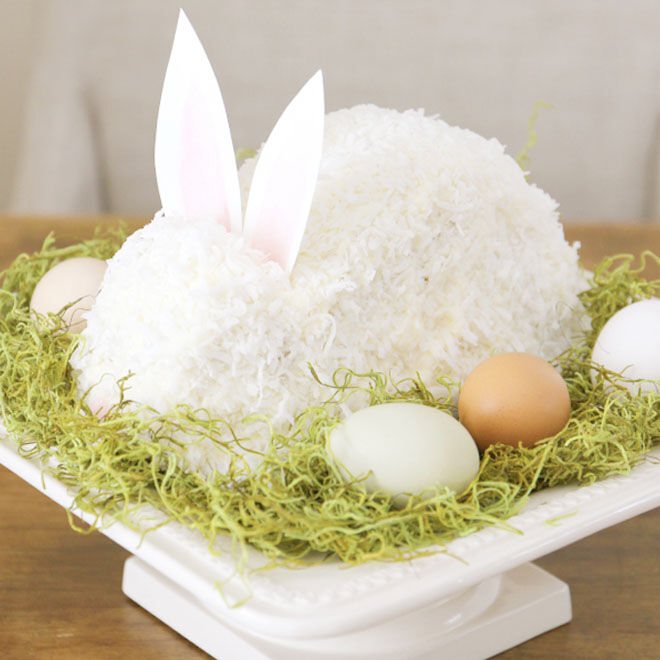 This snow white bunny comes together surprisingly quickly – a must for anyone with little time on their hands and lots of mouths to feed. (via Jenny Steffens)
Cinnamon Easter Bunny Twists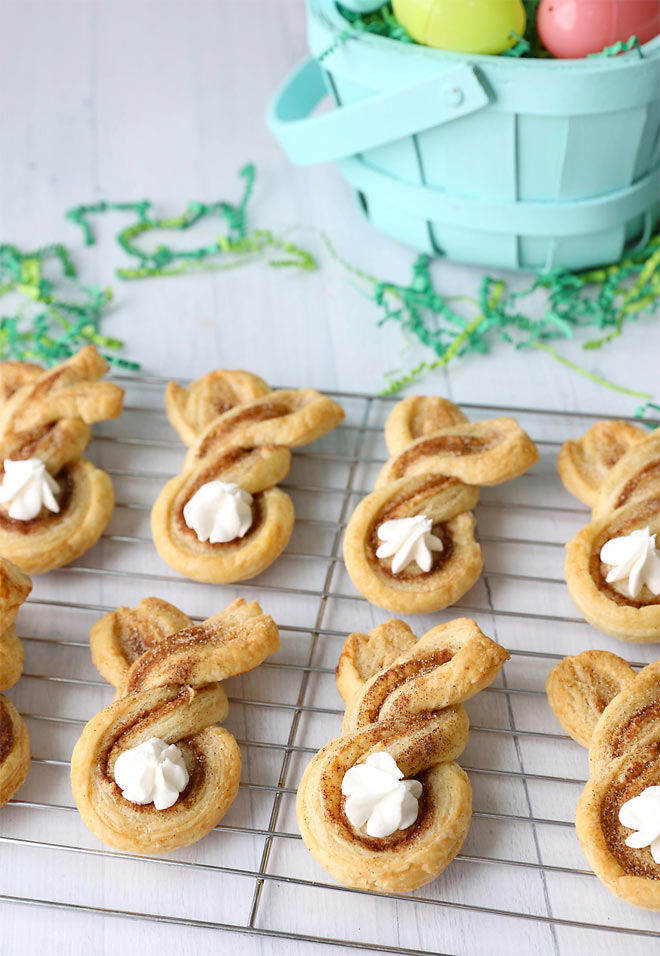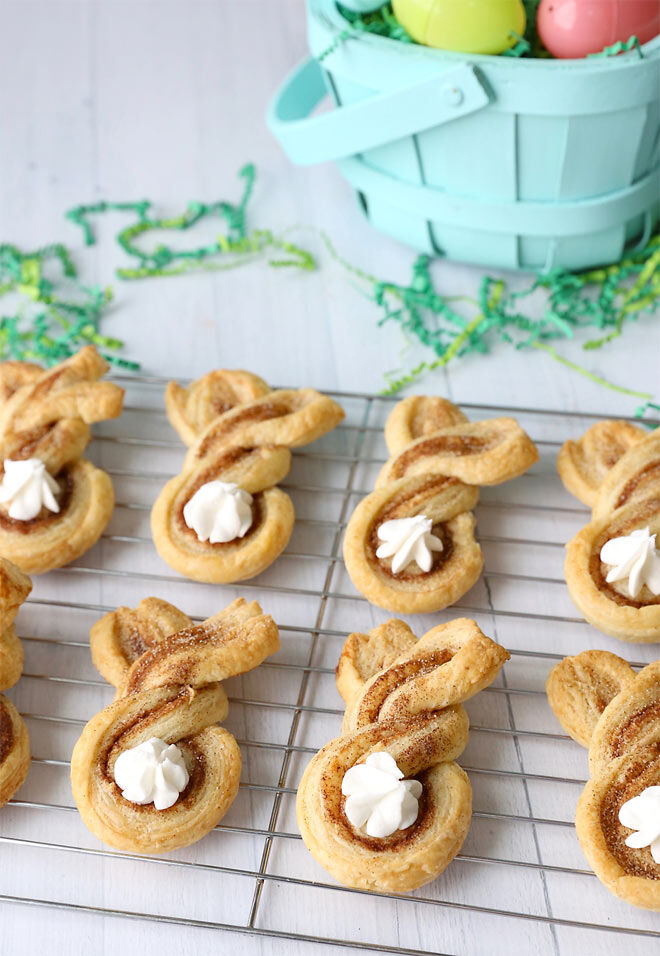 The smell of freshly baked pastry is enough to lure anyone into the kitchen but just look at the cuteness of these cinnamon twists! (via It's Always Autumn)
Chocolate Easter Egg Nest Cake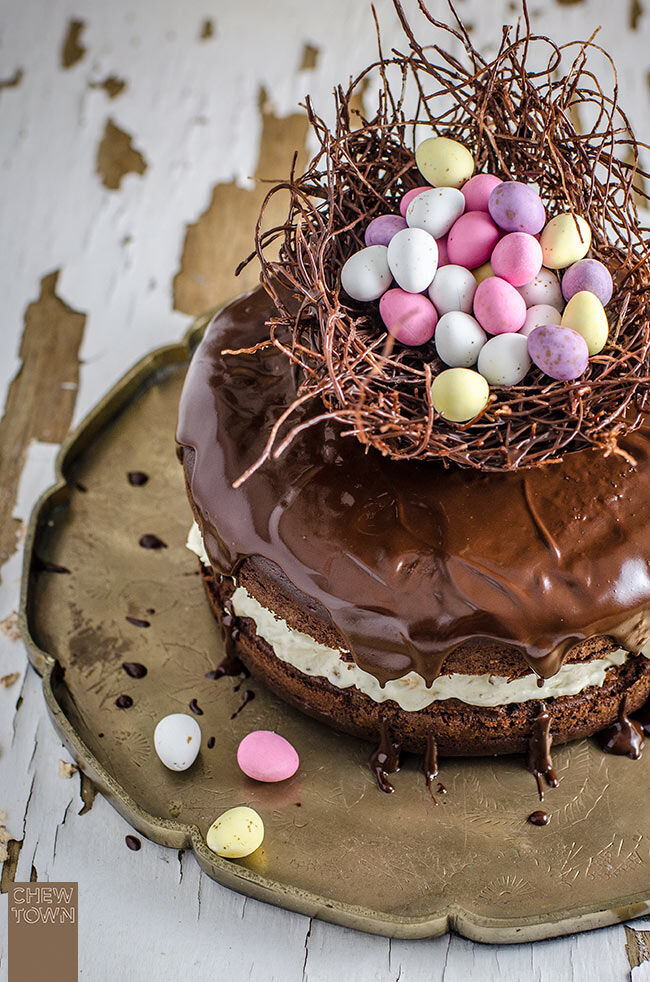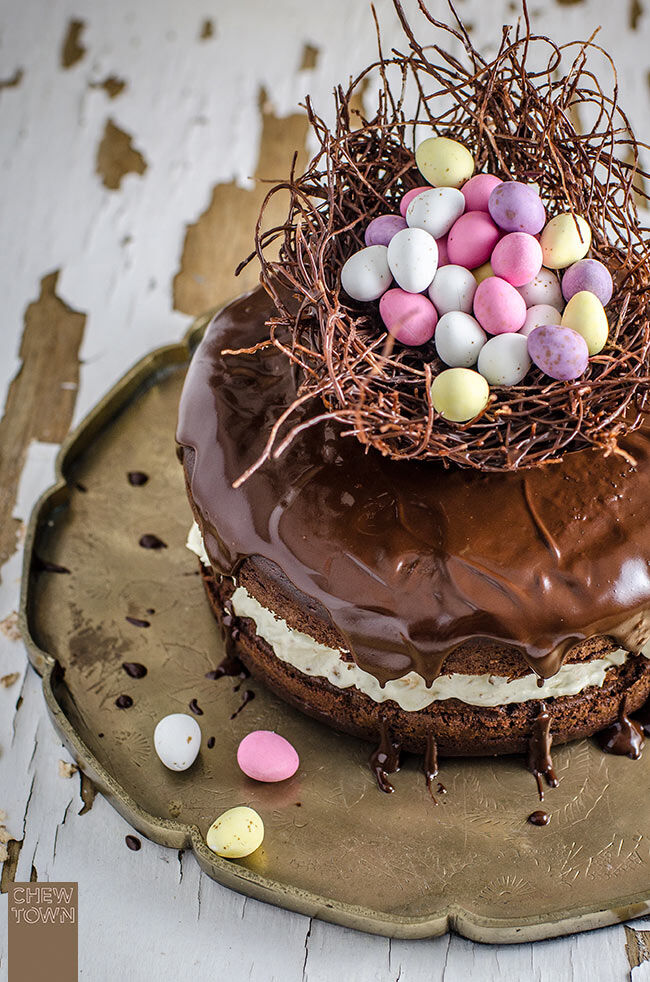 Perhaps one to save for when the kiddies are in bed. Spoil yourself and take an extra slice for good measure – you deserve it! (via Chew Town)
---

If you're looking for fun ways to celebrate Easter with kids, including choc-free Easter gift ideas you're in the right spot. From Easter Egg dying tips to the best Easter PJs for the whole family, here are more helpful articles to check out next.
Thank you for trusting us to be your go-to source for all things baby-related.
Happy shopping 😀