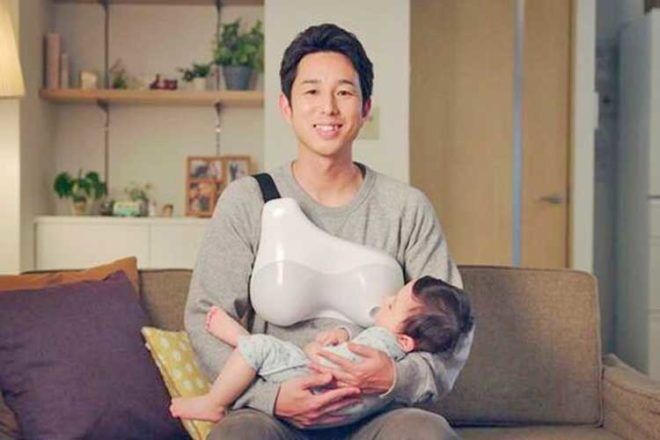 A Japanese company has unveiled a high-tech device that allows dads to 'breastfeed' their babies, and help them sleep better.
Called the 'Father's Nursing Assistant', it's shaped like a woman's breasts, is heated to mimic the feel of a mum and is linked to an app. The Dentsu Group says its device is designed to, "decrease the amount of burden on mothers and increase the amount of time infants sleep by enabling fathers to breastfeed."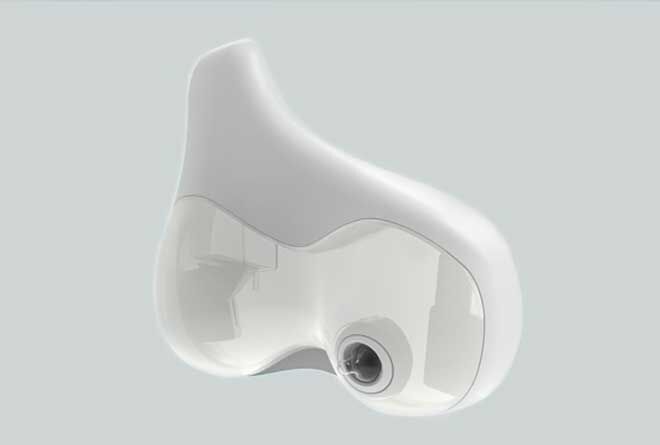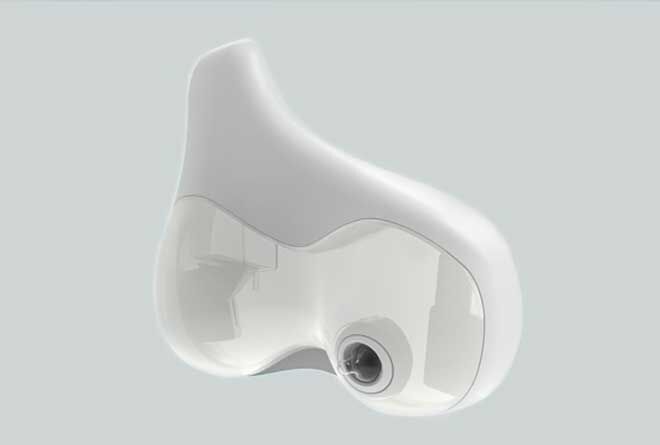 The company says the amount of time babies in Japan sleep is shorter compared to the rest of the world, and that "breastfeeding is also effective at helping the parent sleep – a benefit that is currently skewed toward women."
The wearable dad breastfeeding device is designed so the father holds the baby in both arms and has greater skin to skin contact. "Based on advice from pediatricians and babysitters, who say that babies tend to touch the breast with their hands when feeding and that the softness seems to sooth them, the product has been shaped to resemble a woman's breasts."
The nursing assistant, which is a concept design at this stage, was unveiled in Texas as part of a conference exhibition, focused on the concept 'Pointless Brings Progress'. The company says the point of the exhibitions is ideas so novel that they, "go beyond a modern sense of value may be considered pointless (or meaningless). For this very reason, however, these ideas can trigger future innovation." We live in interesting times, Grapeviners.
Read next …
We have a huge archive of informative breastfeeding articles, from how to help a breastfed baby take a bottle to the best nursing bras:
---
Join our Pregnancy & Baby Groups
Want to chat about breastfeeding dads, breastfeeding mums or bottlefeeding? You can join one of our closed Facebook pregnancy or baby groups and talk babies 24/7 with thousands of other mums all due, or who had babies, around the same time as you.
Click below and join your group today – don't miss out!